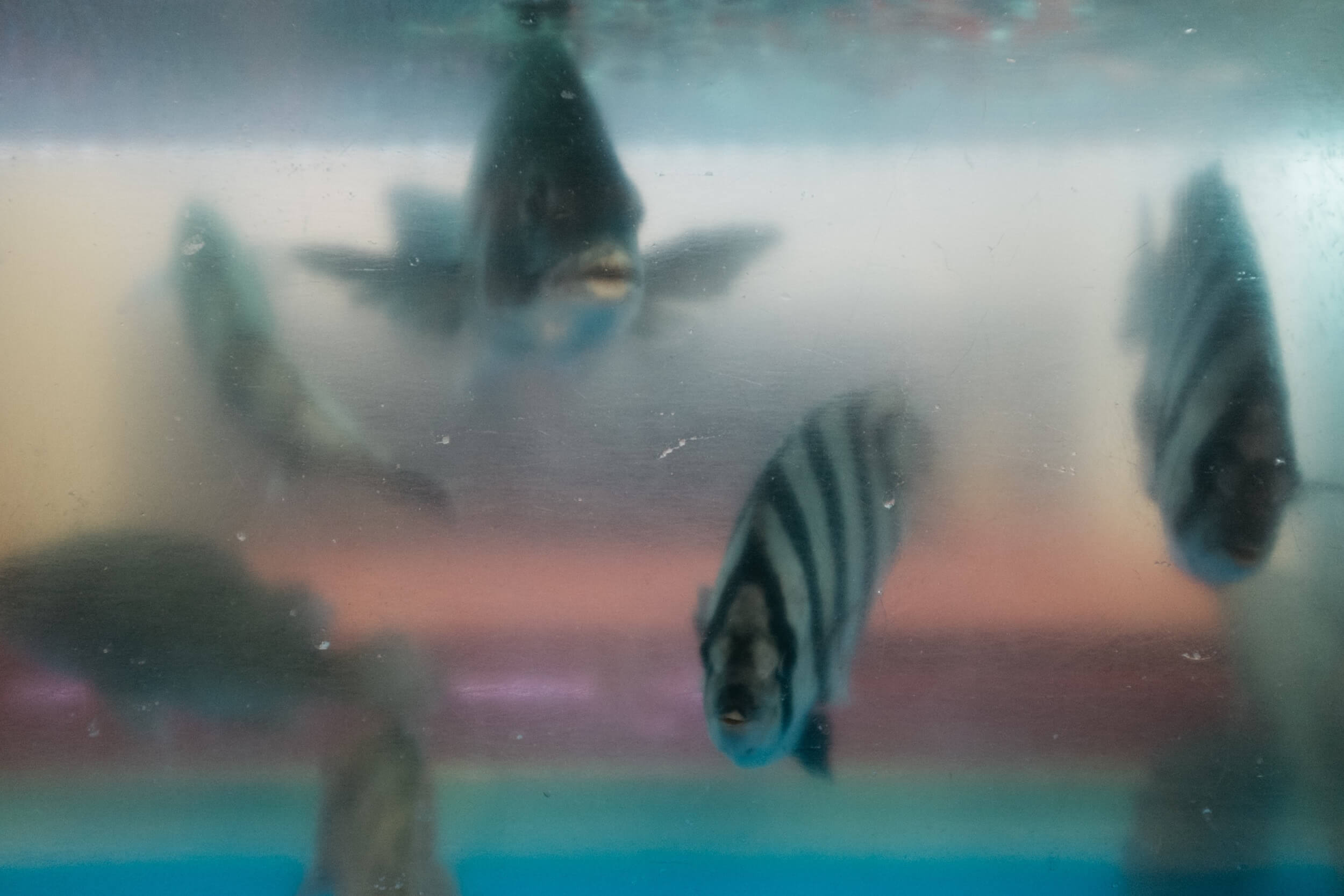 I'm not sure exactly how long I stayed in Busan for 7, 8 days maybe. A long time for a place i'm not even very fond of. I didn't see much of the city past Haeundae. I didn't take many photos – usually a sign i'm tired or a bit disengaged.
After my little cycling adventure down from Seoul I definitely needed some time to recover, though things swung a little too far in the opposite direction to the point of laziness and lethargy. I've had trouble getting out of bed in the morning, and difficulty closing my laptop at night.
I've been working for a few days, but my mind has mainly been preoccupied with what to do next. My money is running out and the next few things I book will really be the last of this stint of travel. In Central America I rarely looked at my bank account or planned more than a few days ahead, but i'm going to have to start thinking a lot more strategically about things to make the most of my remaining funds and complete what I set out to do.
My main goal was always to cycle across America. Korea was preparation for that in a way, a chance to see if I could keep doing this for two or three months. And I think I can. But it seems a shame to leave Asia so soon. So i'm going to head to Japan for around 3 weeks, which will really test my ability to stick to a budget. That's a week from now. Between then i'm now i'm going to cycle Jeju. A small island often described as the 'Hawaii of Korea'.
I'm writing this from Wando, a small fishing town which has a ferry to Jeju. The ferry from Busan to Jeju wasn't running for some unknown reason (partly why I hung around so long in the city figuring out what to do). But yesterday I took my bike on the metro for an hour through Busan, then on a 6 hour bus to the coast. All went pretty smoothly, but I arrived just as night fell and cycled through pitch black to a small guesthouse on a little island just beside Wando. My chain came off, I cut my finger down the middle, I felt pretty stupid for underestimating the distance between the bus terminal and my accommodation, I should have just camped on the beach. But I made it. I was the only one staying there, it's definitely low season for tourists. Everything was shut but the host took pity on me and prepared me some instant noodles and we watched some game show on the tv in her kitchen.
This morning I rushed out at 8, cycled the 7/8 miles back to Wando to try and make a 9.30 ferry. As it turns out the ferry doesn't go until 3, so I could have had a peaceful morning on the deserted and quite beautiful beach beside where I stayed in Myeongsasim-ni. I couldn't face riding back and forth again so instead i'm in a coffee shop. I have my ticket now, and the ferry should be less than two hours if i'm correct. I need to buy some supplies anyway.
My plan is to cycle around the entire island – around 200km. I'll make a few stops off the bike, and aim to get a ferry back this Sunday. It's due to rain a little, so that'll be a test, but otherwise it should be pretty straightforward, and a good chance to refresh myself a little.
Here's some photos from the last week, mainly in Busan.
Playlist
Prefab Sprout – Bonny, The Antlers – Bear, Pete Townshend – Save It For Later
0