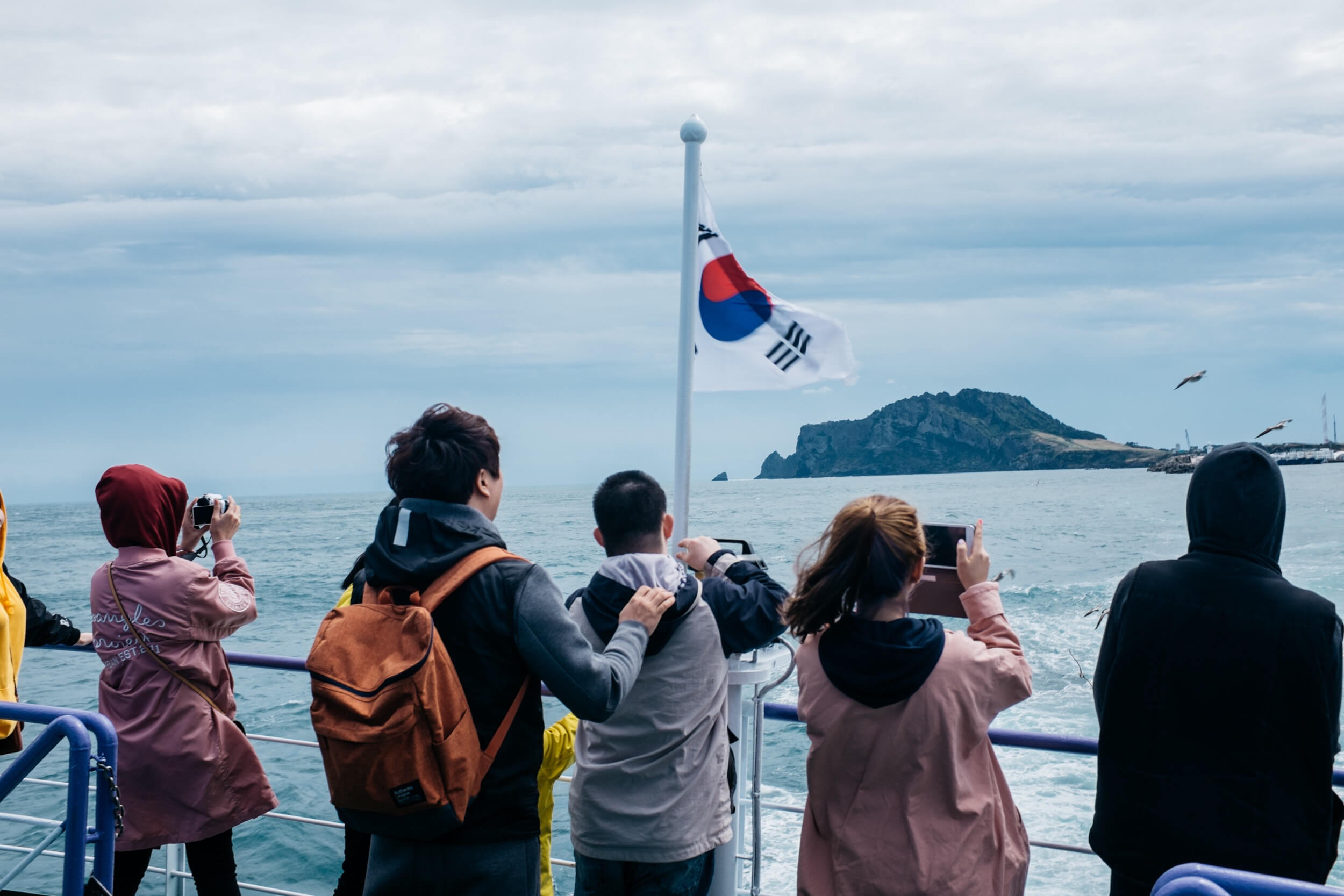 It rained most of the night, and continued all morning too. Some of my things had dried out, but the island looked bleak and grey still.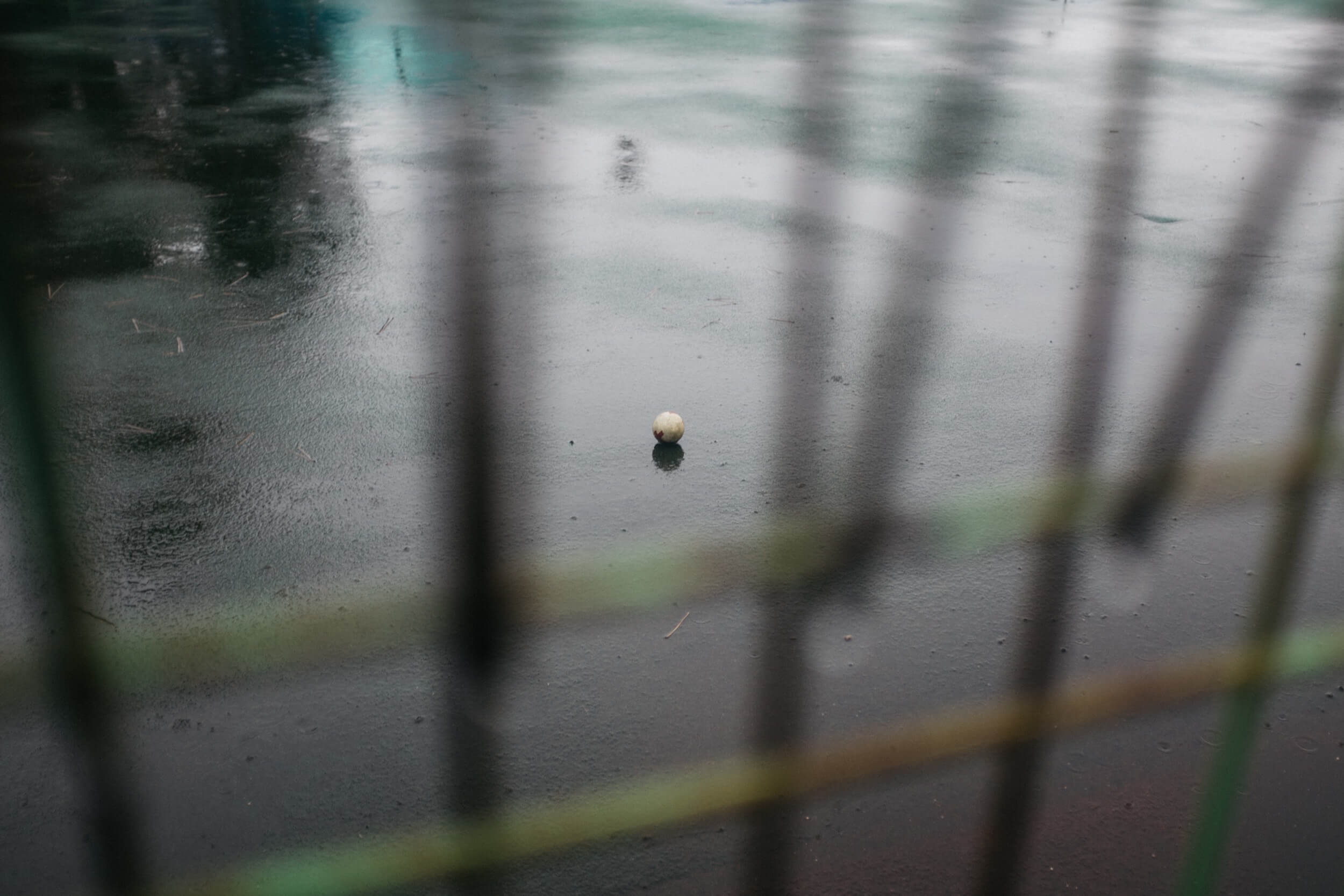 I was due to work on a project today and spend most of it off the bike, but some things rearranged meaning I had a whole (extra) day to cycle. This meant I was able to fit in Manjanggul Cave, a series of underground lava tubes, and Udo, a smaller, apparently even more beautiful island, 2 miles off the coast of Jeju.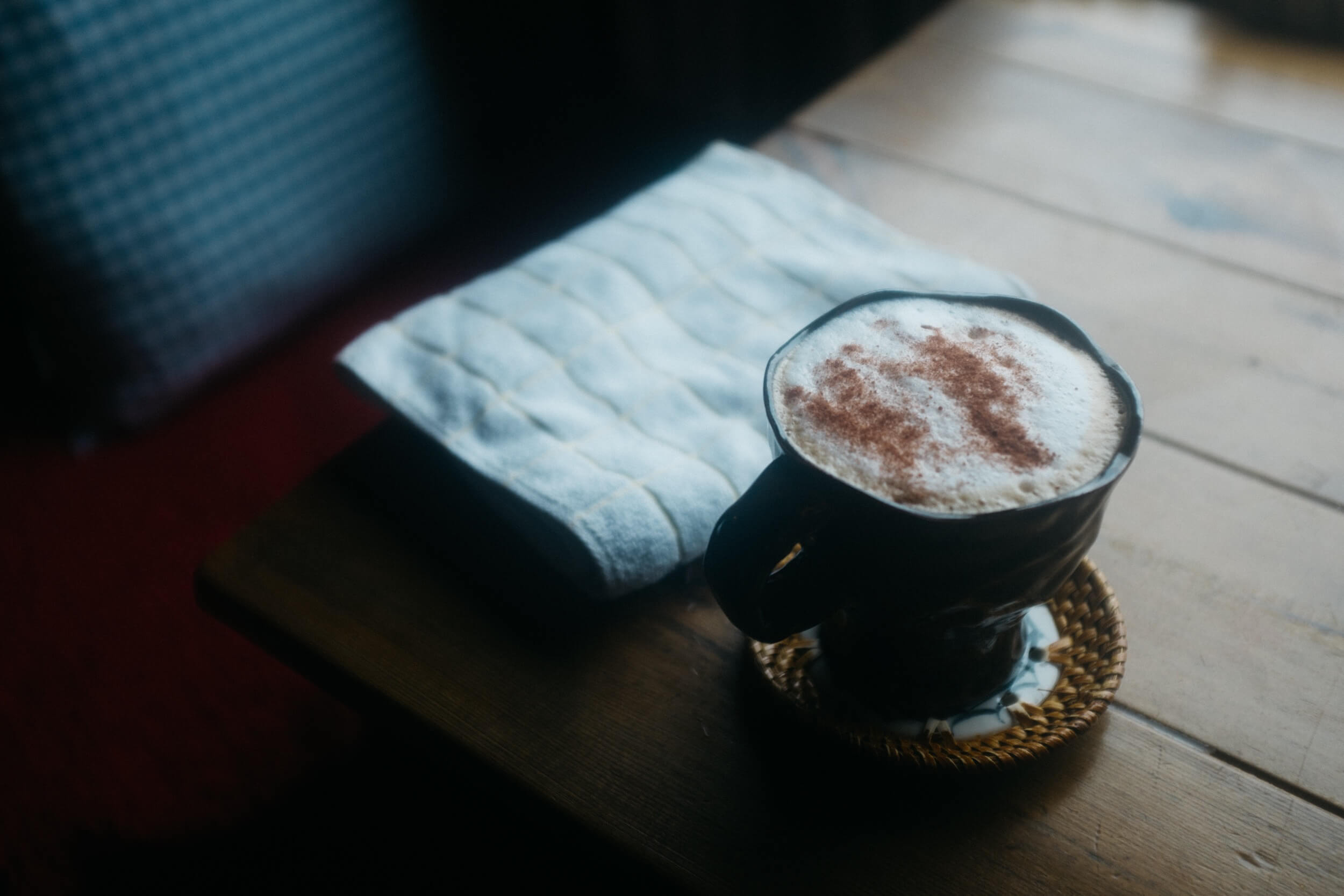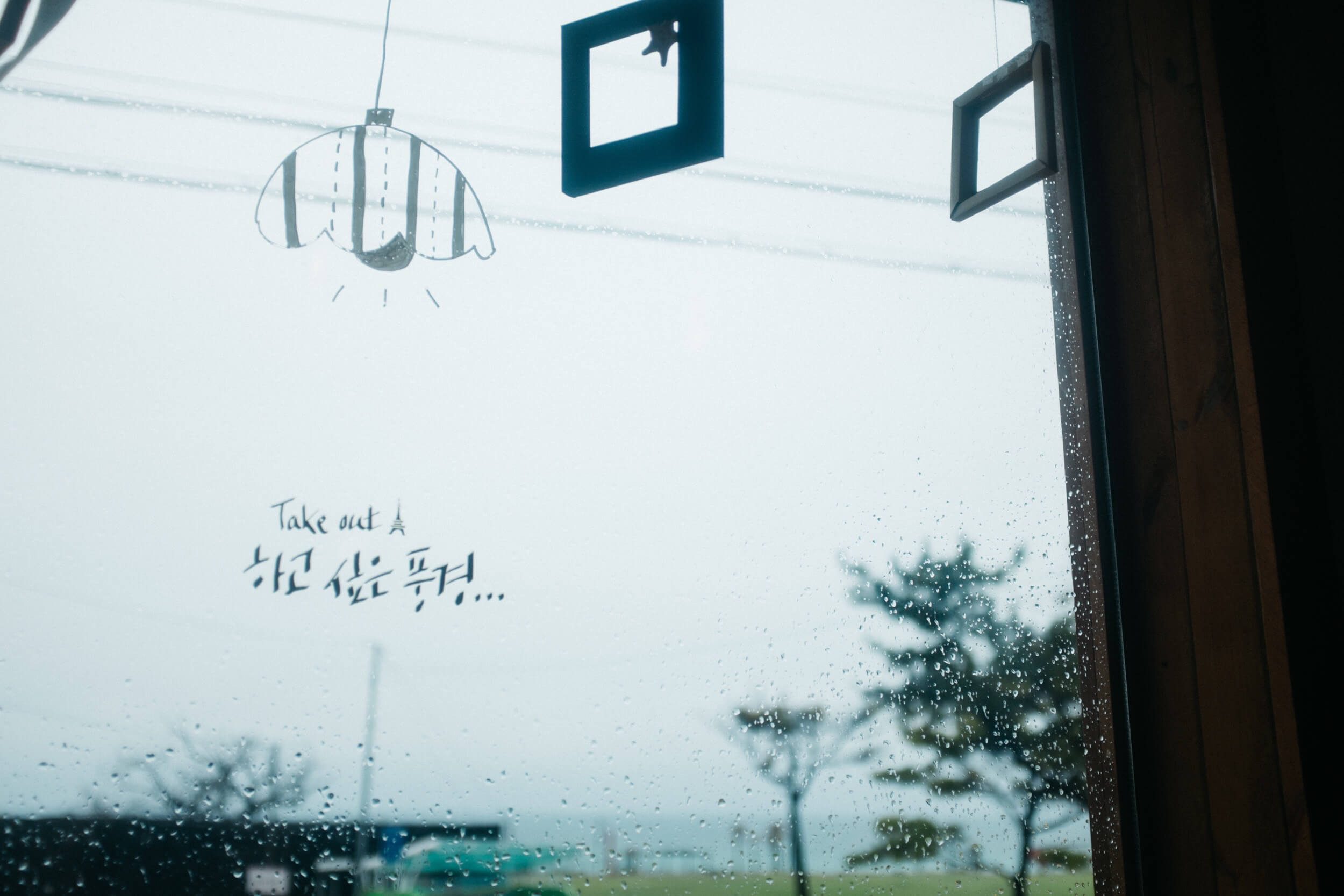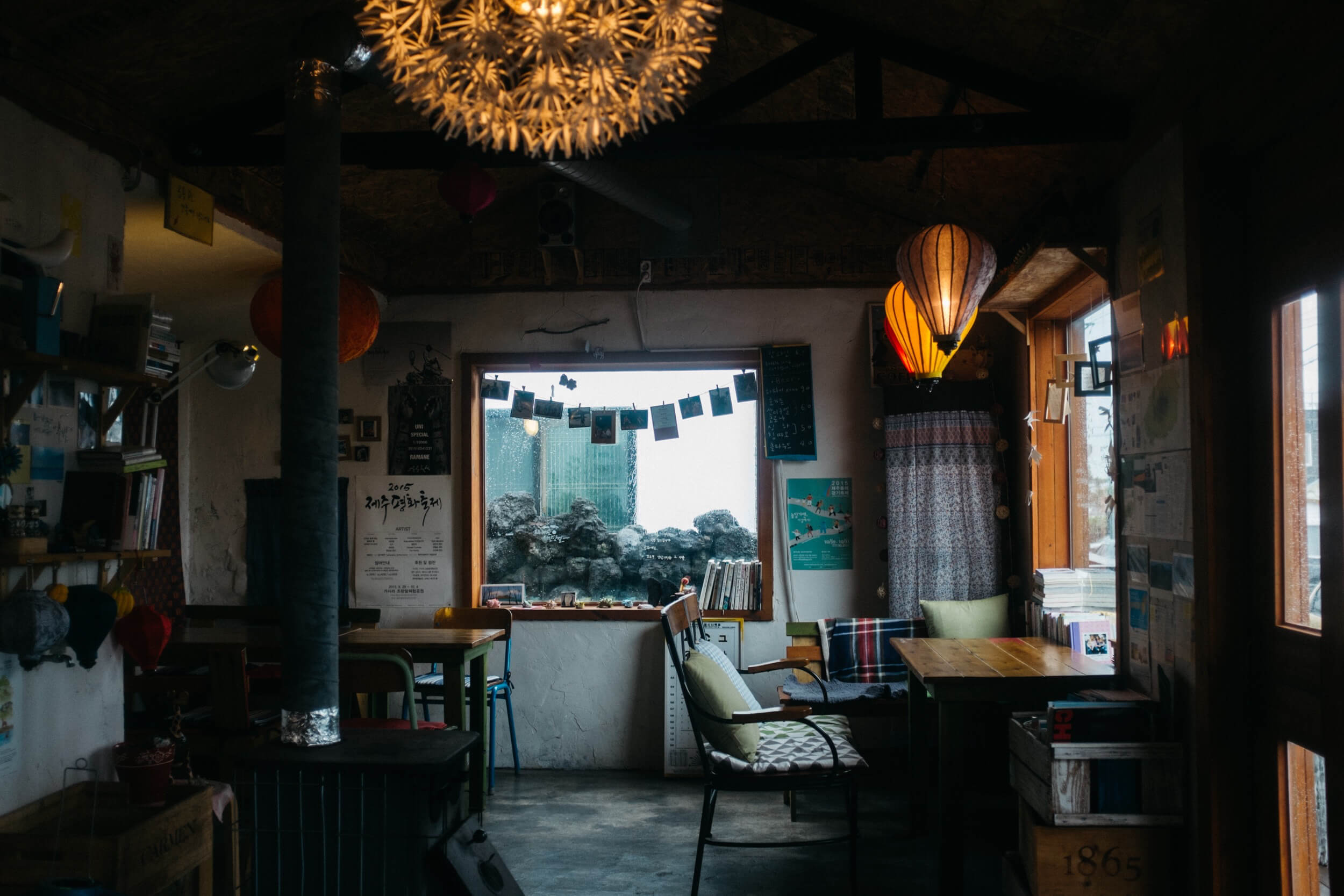 But my first stop was at a small cafe just along the beach from where i'd camped. The mug my coffee came in was black and misshapen like the volcanic rocks on Jeju. I waited for the rain to clear but accepted my coffee would be cold long before that happened. The forecast looked bright in the afternoon at least.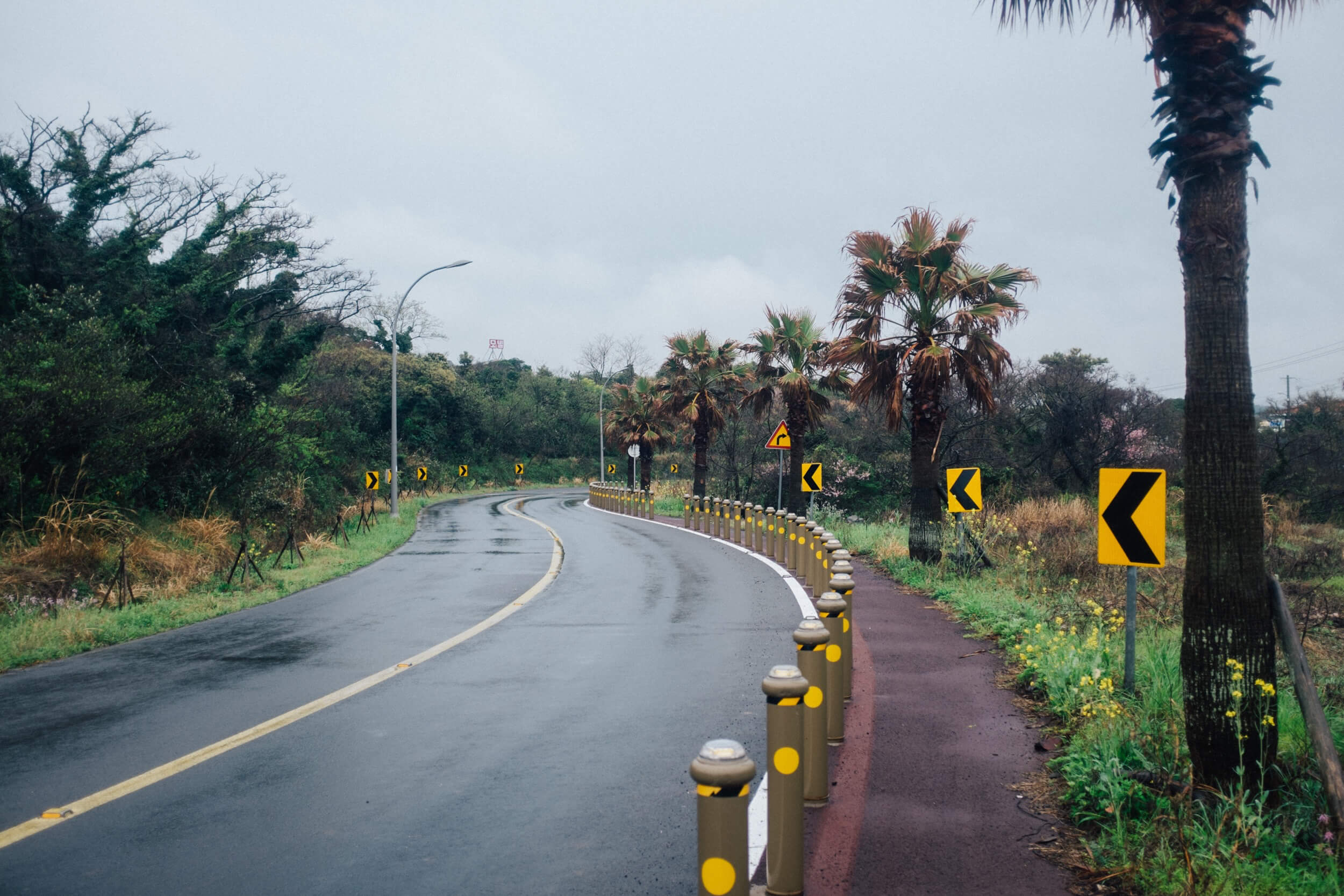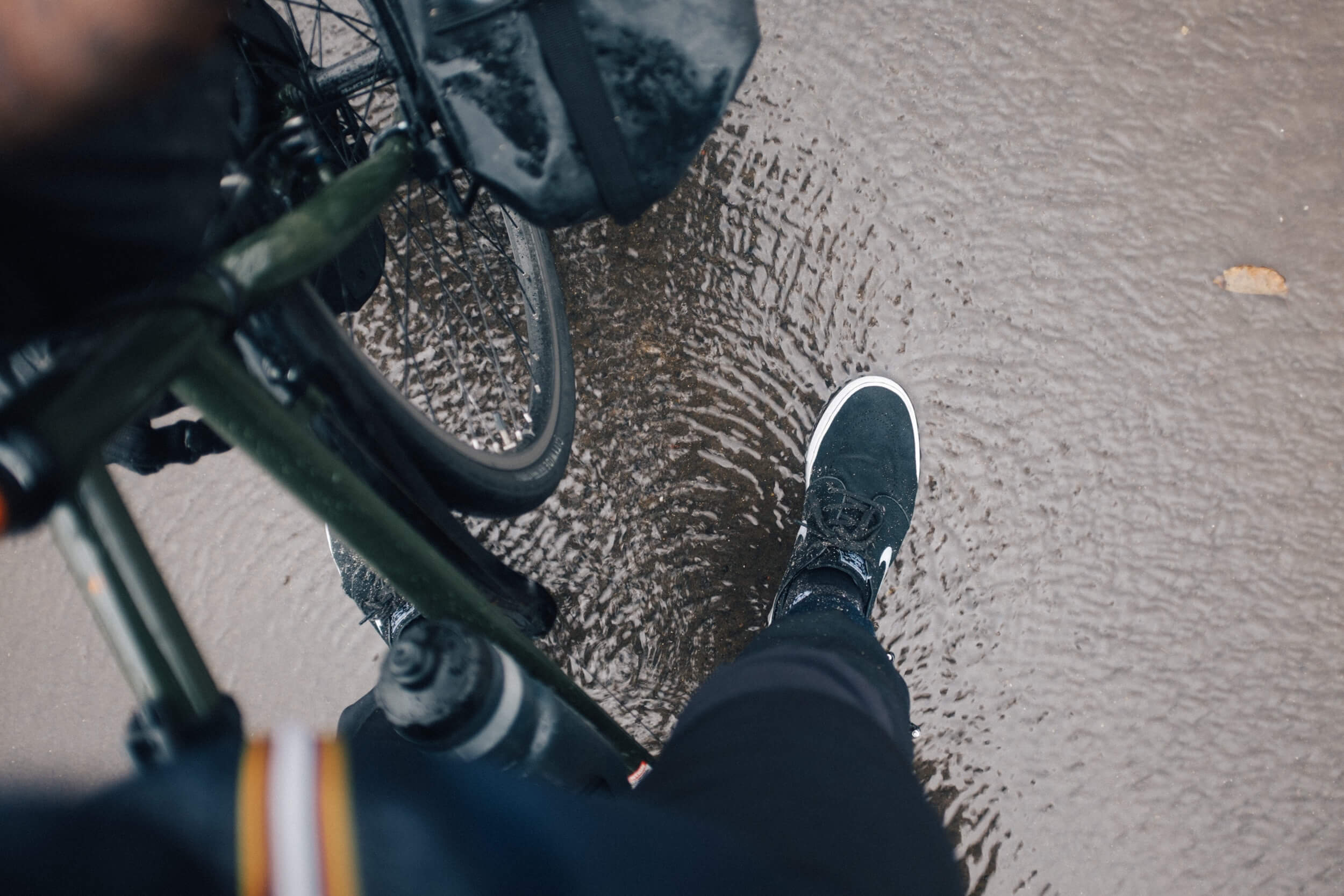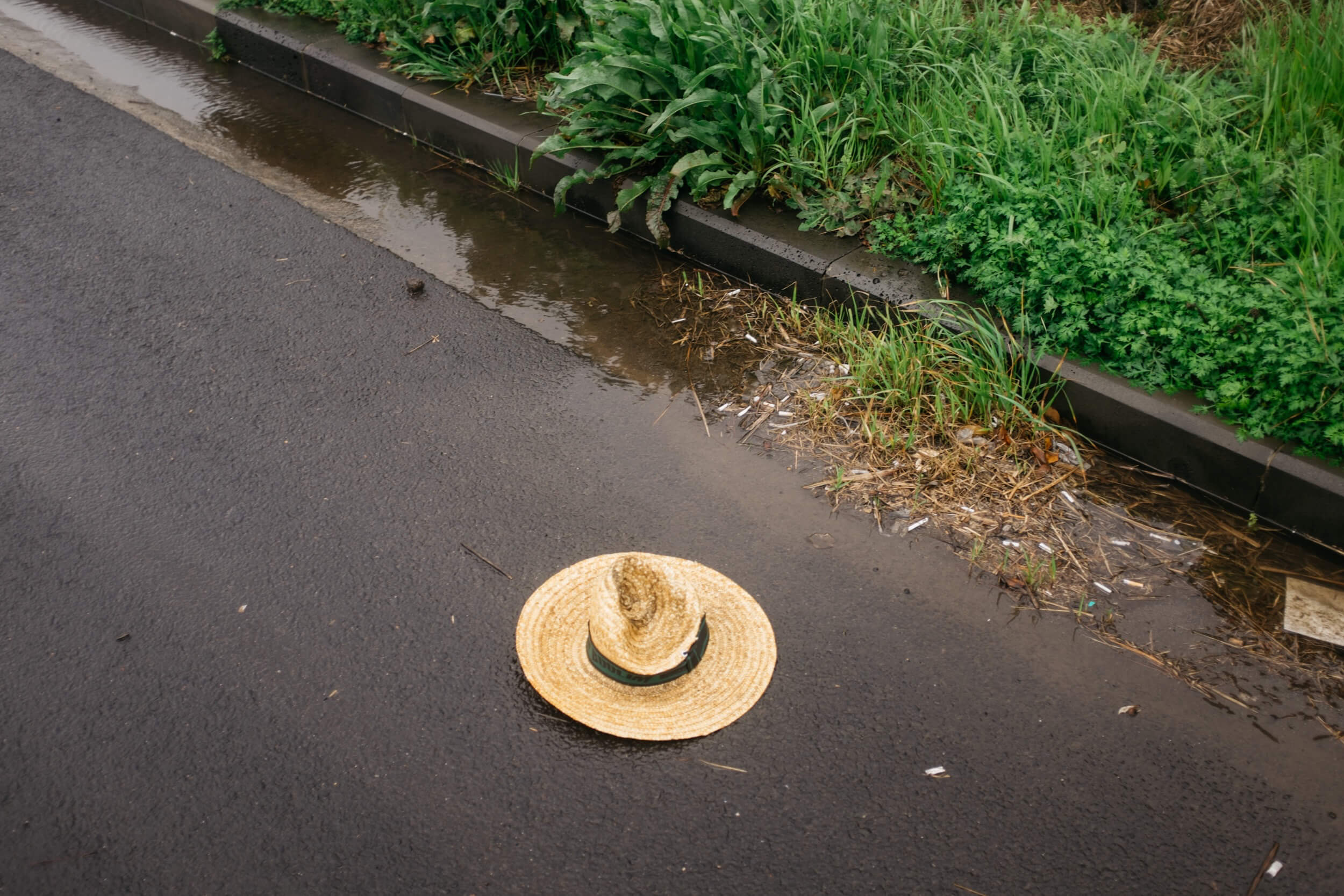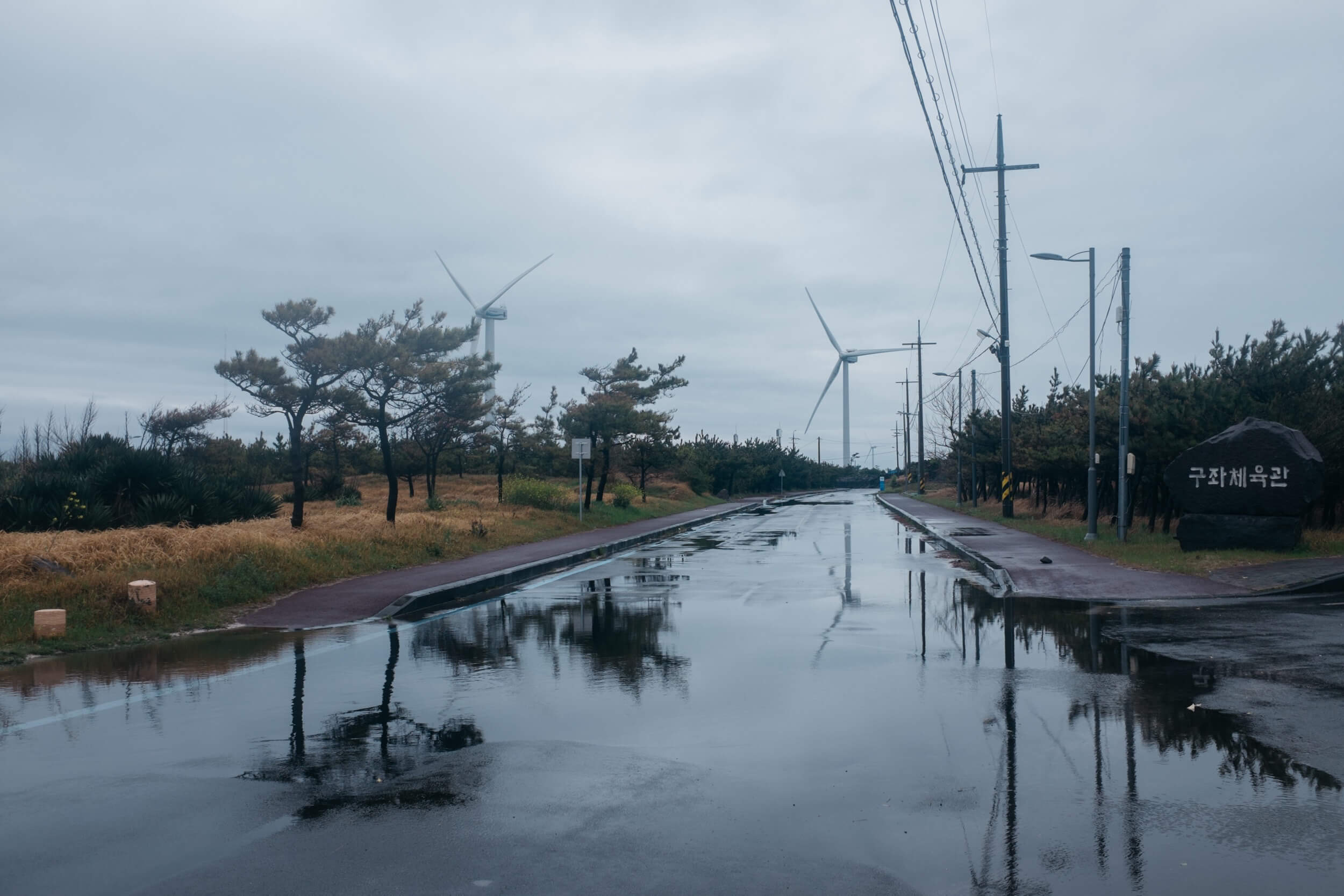 Manjanggul Cave was about 10 miles from where i'd camped, along the coast and inland slightly. I cycled quickly with the wind behind me, and tried to avoid the deep puddles which had collected overnight. I arrived at the cave along with bus loads of Korean school kids. It's a popular spot, even on a rainy Thursday morning, probably because it's a UNESCO World Heritage site. Essentially it's a tube or tunnel which carried lava. Walking down it felt like being allowed inside the early stages of construction of a new Underground line or a dried out cenote in Mexico.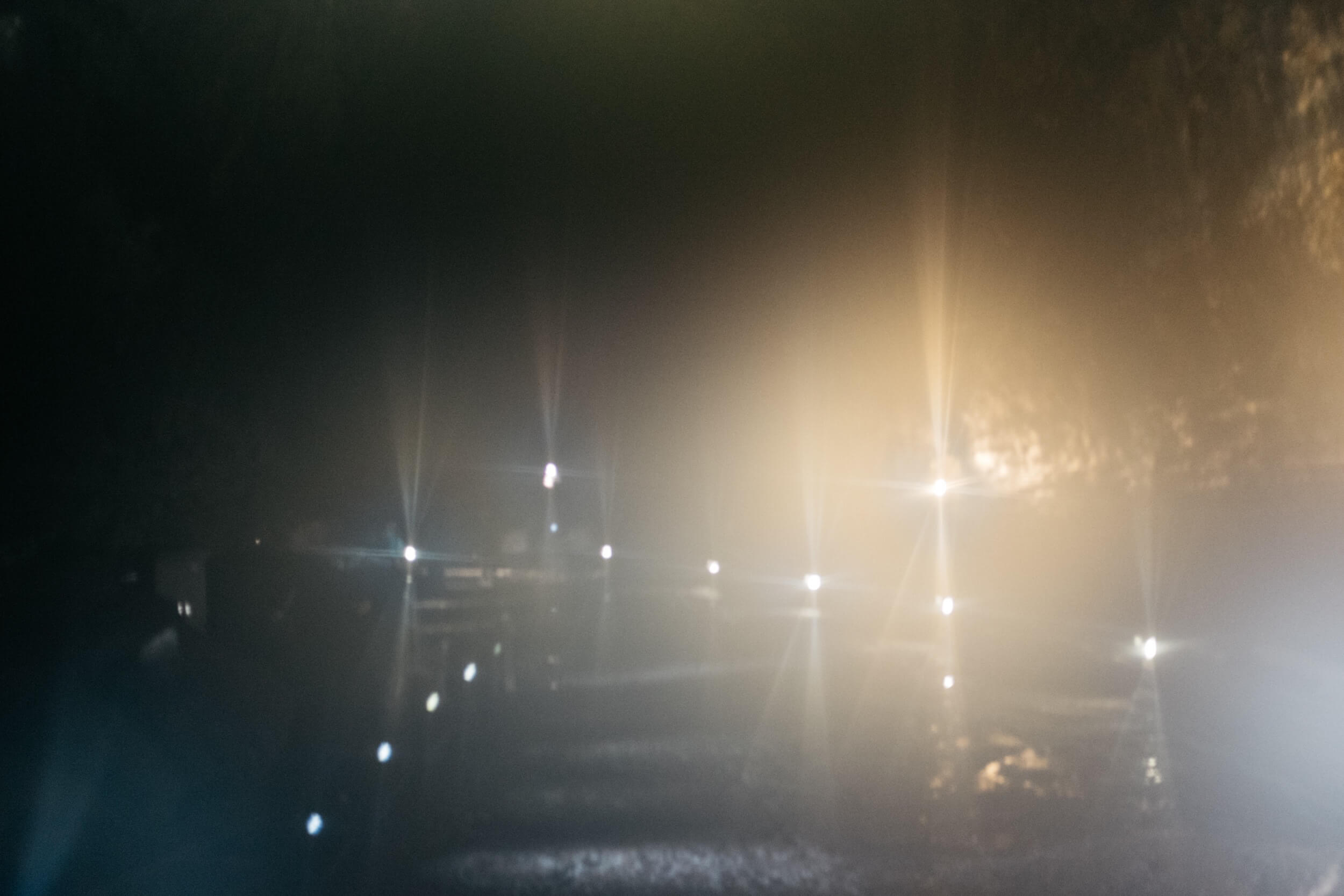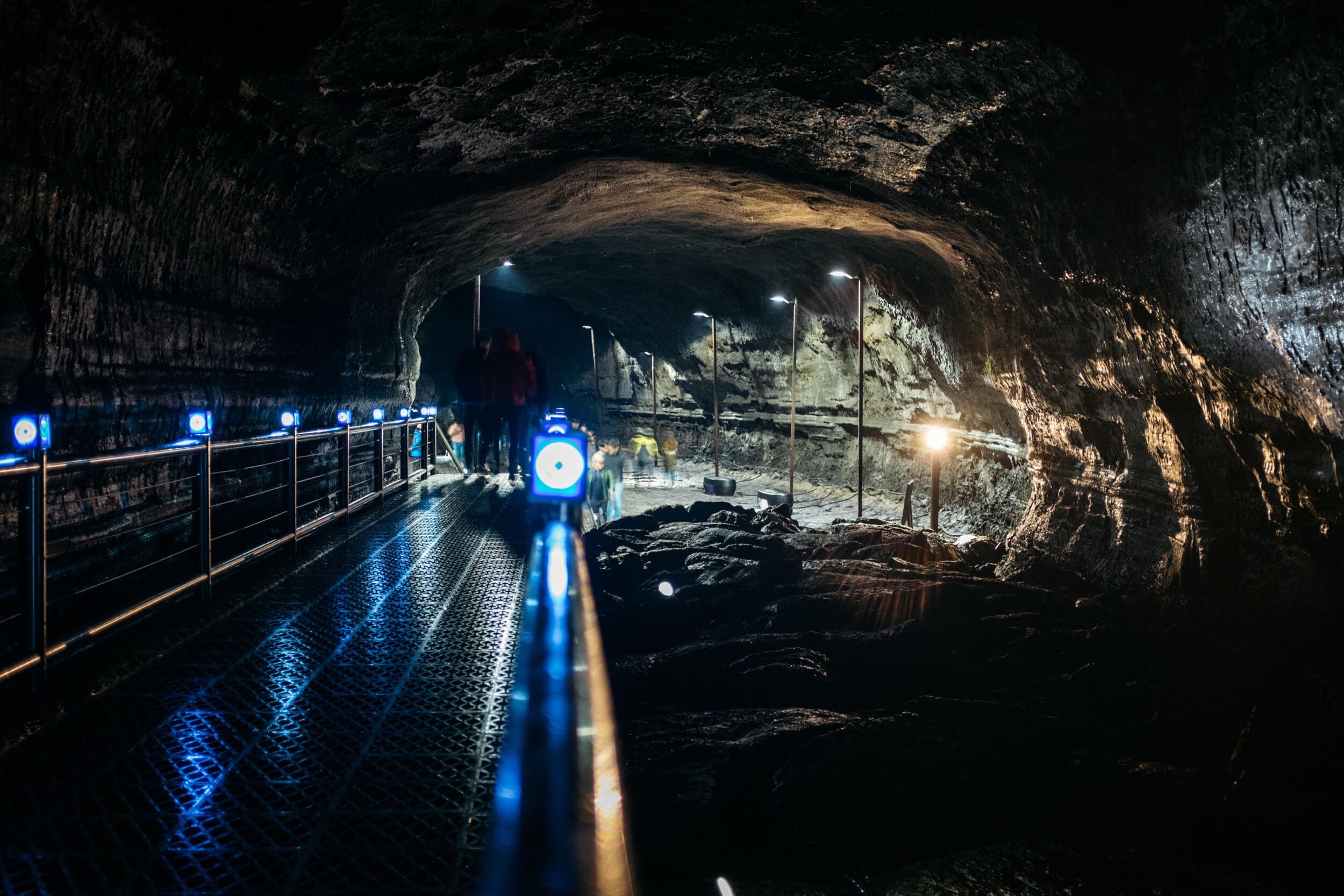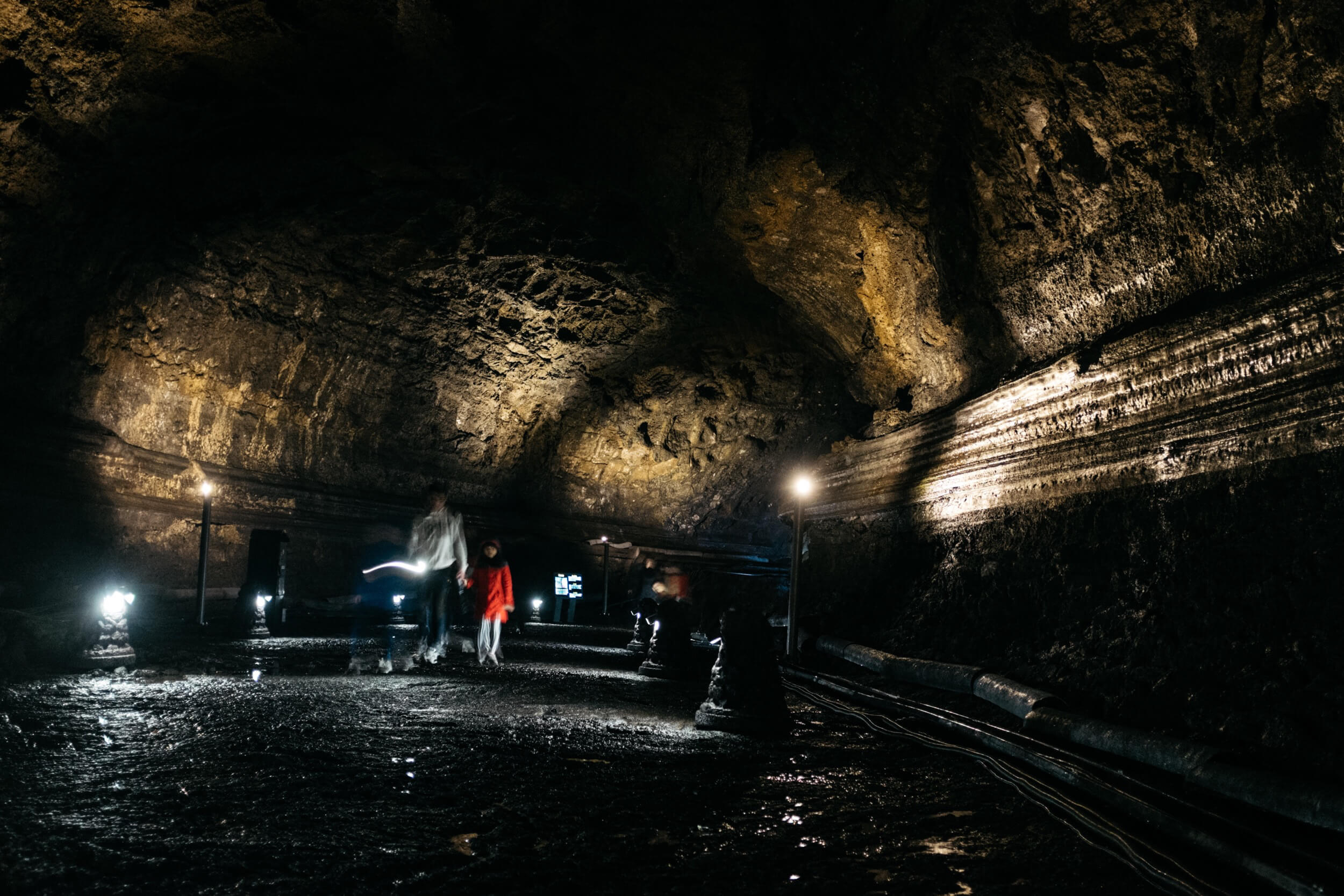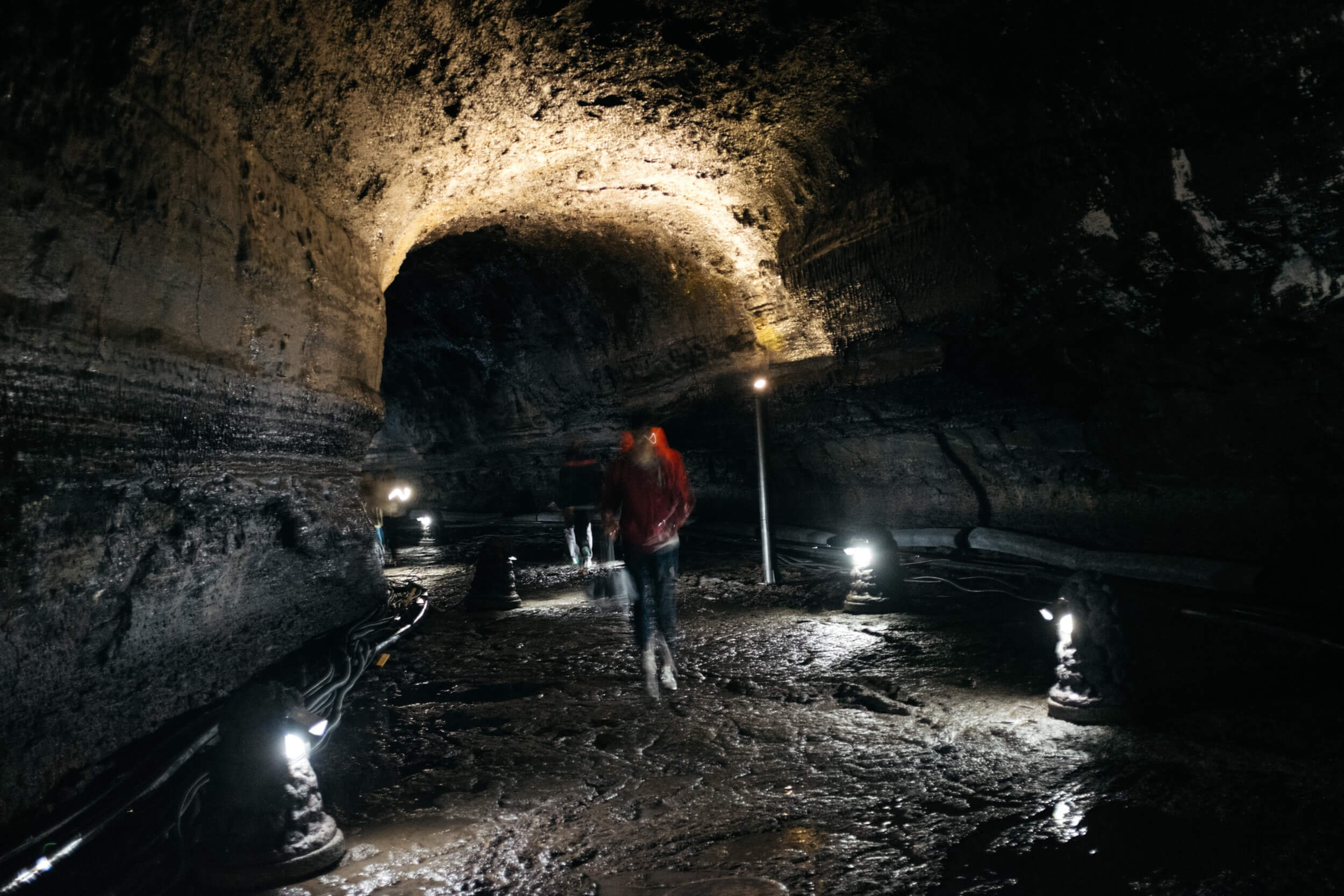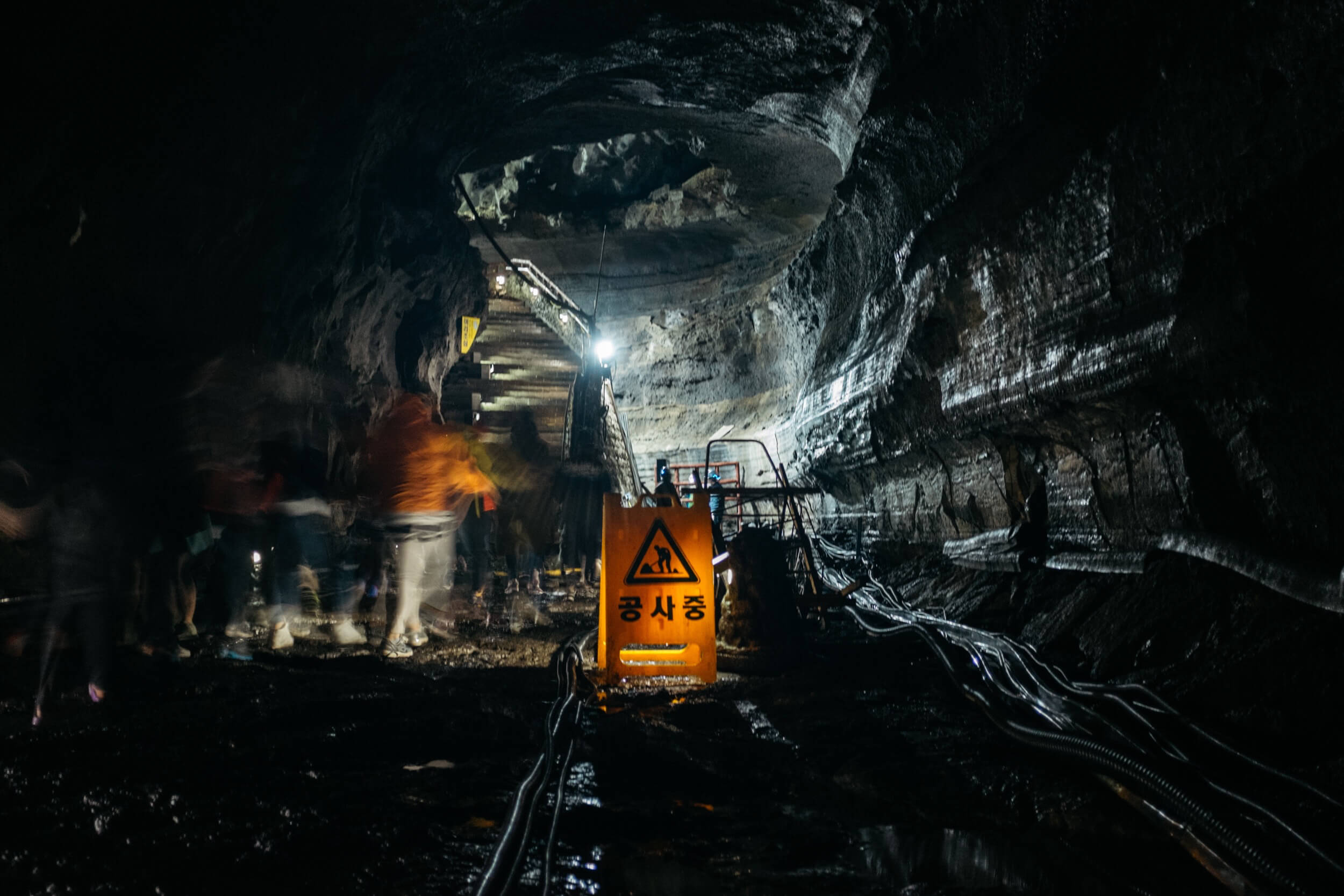 The weather was just about beginning to clear. I headed down to the coast again and followed the road all the way around to the port of Sungsan to get the ferry to Udo, past wind turbines, people harvesting seaweed, and lines of drying squid.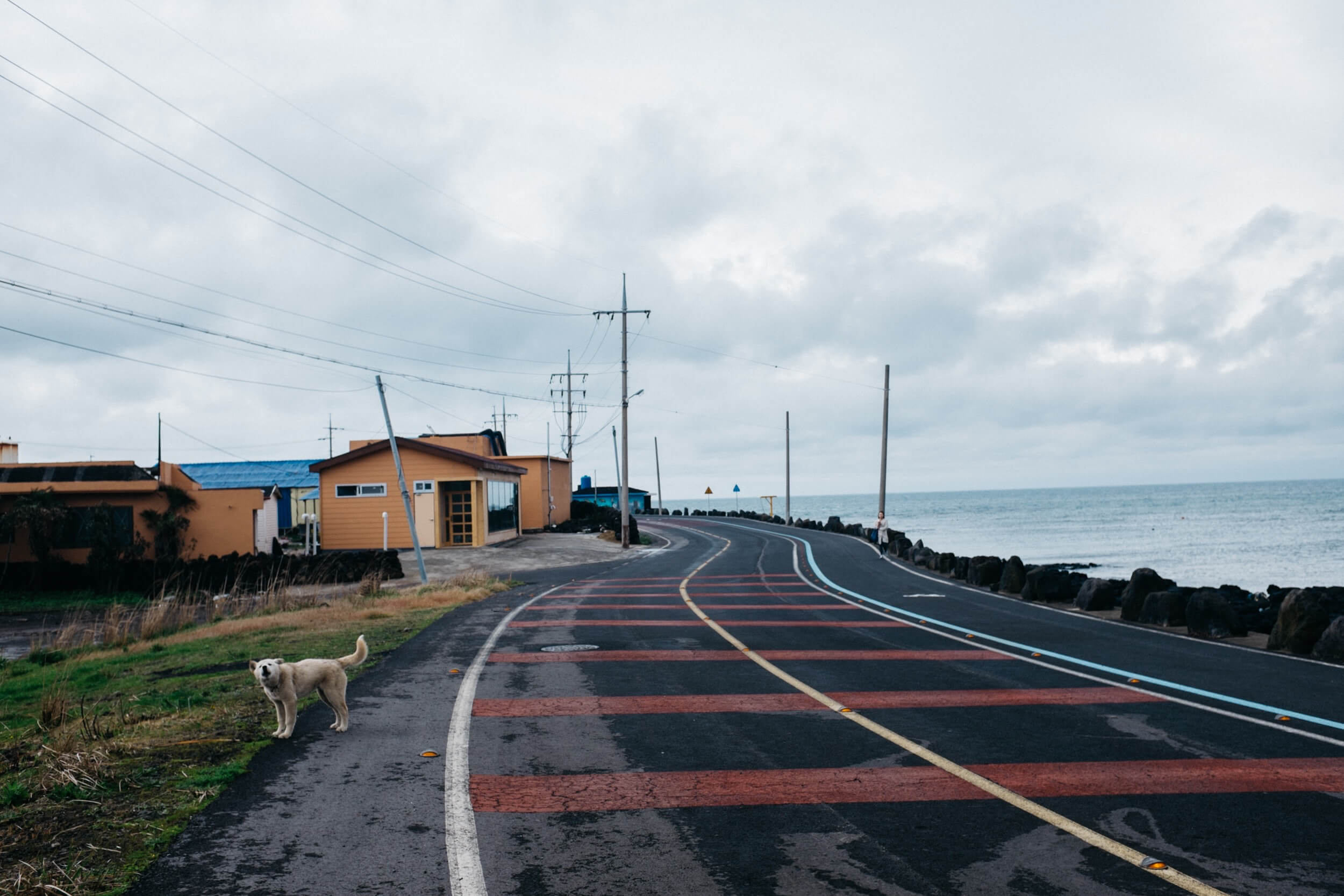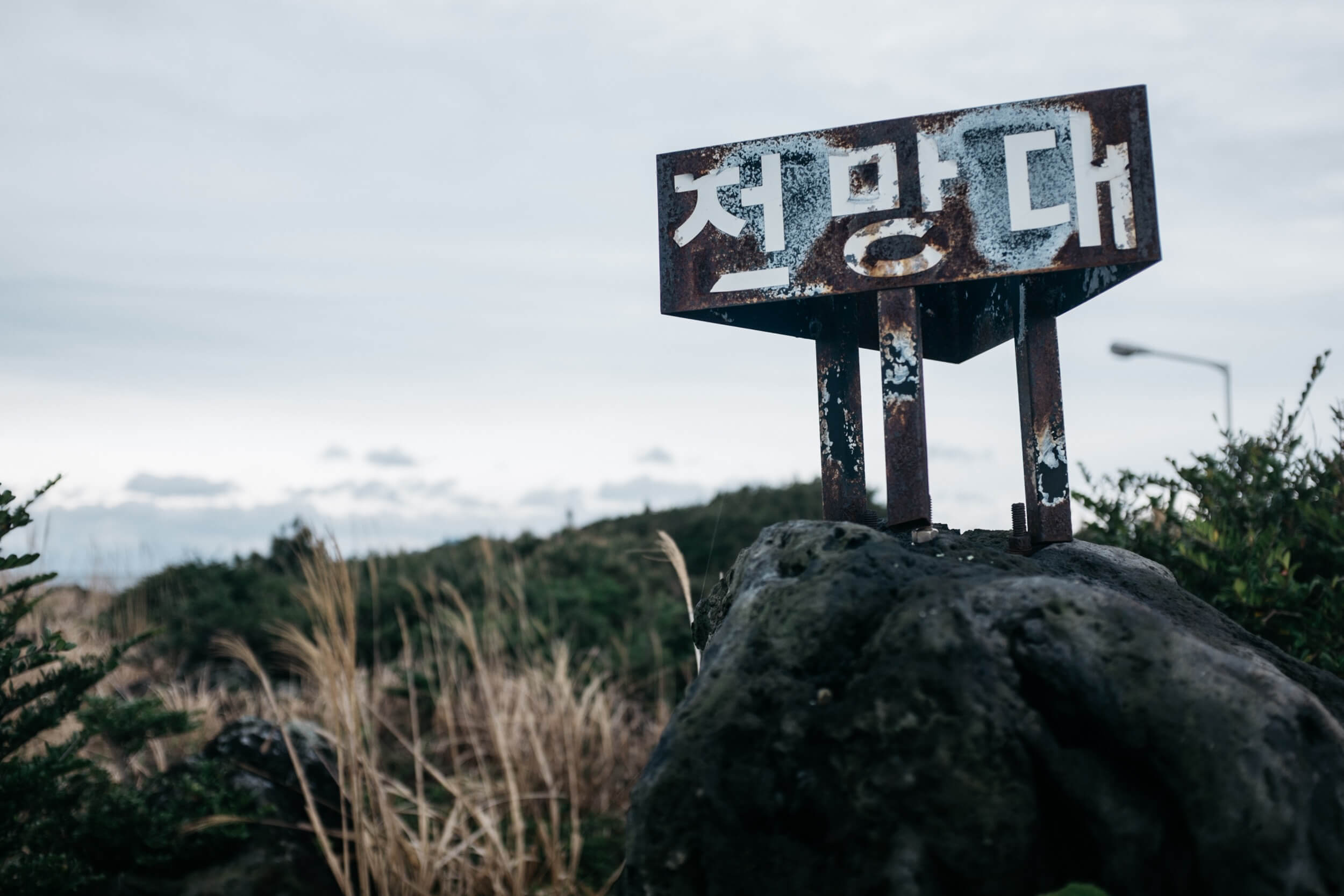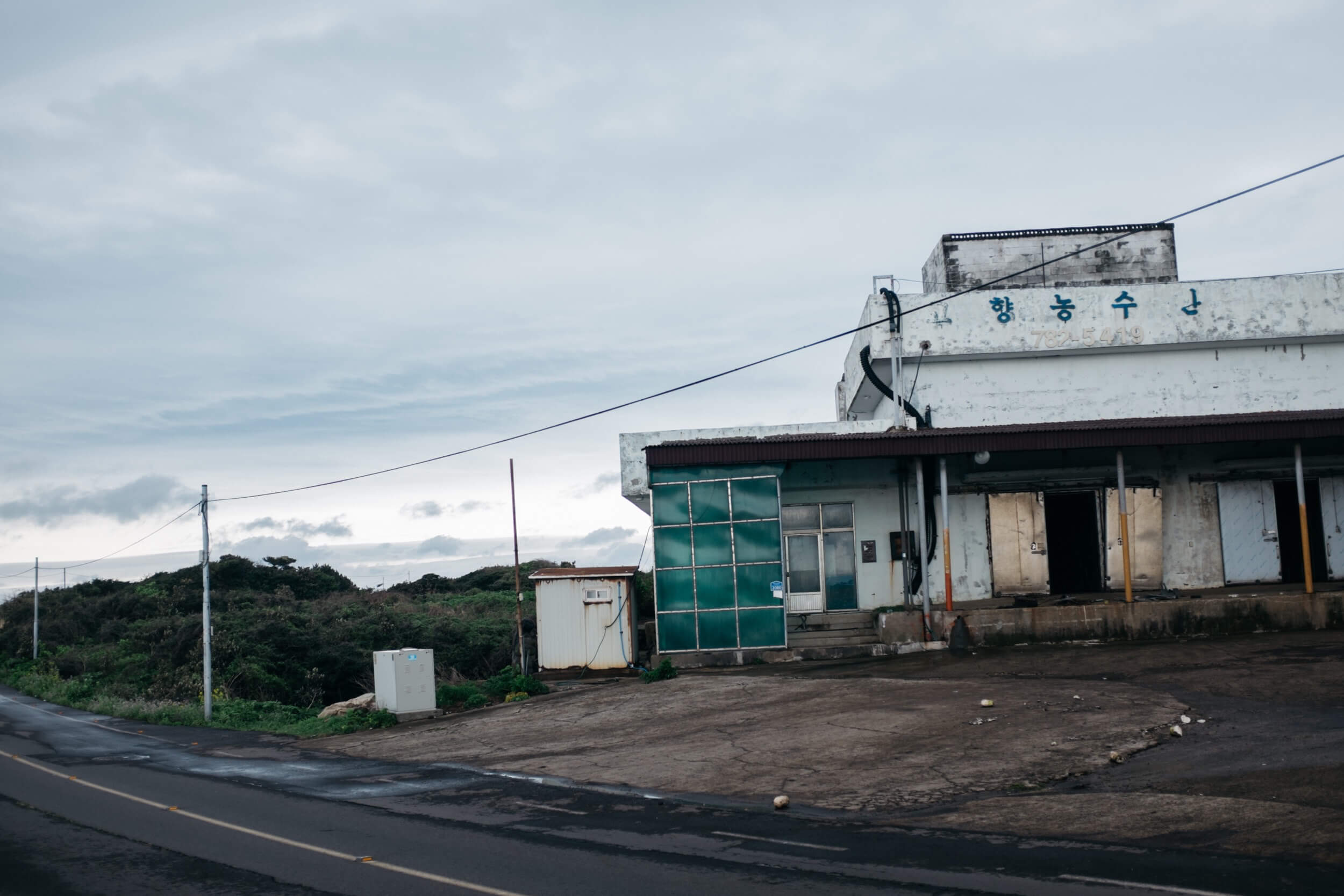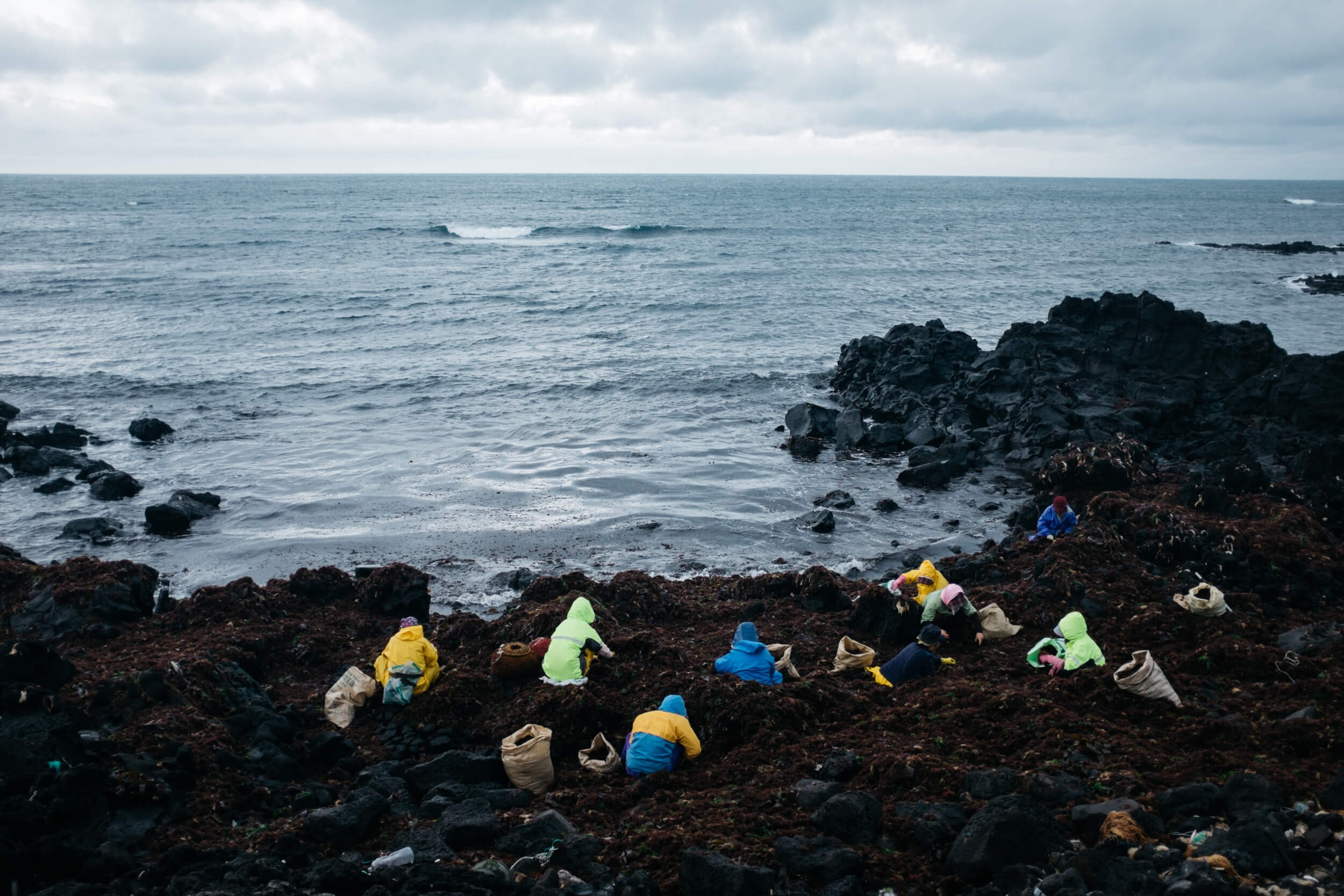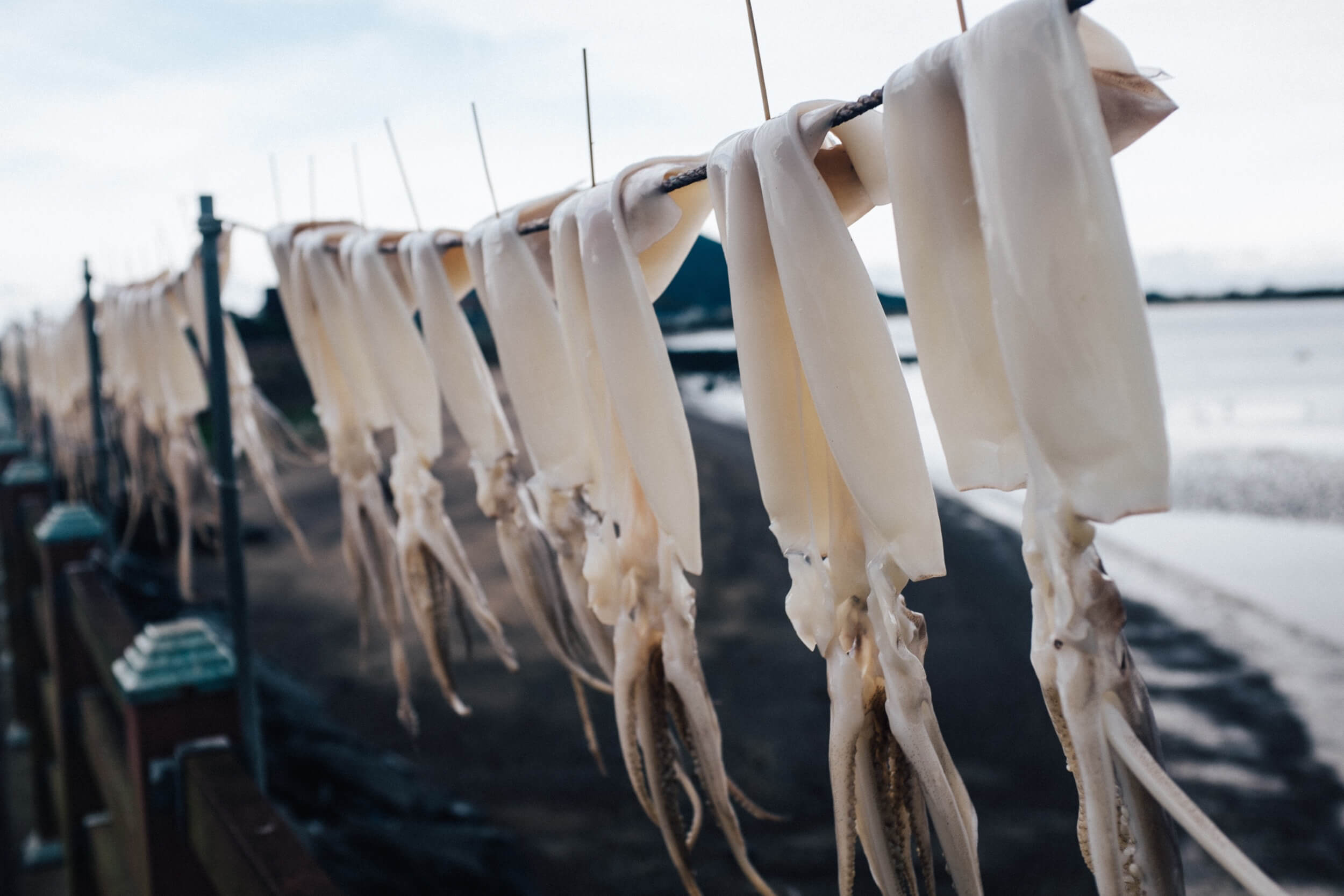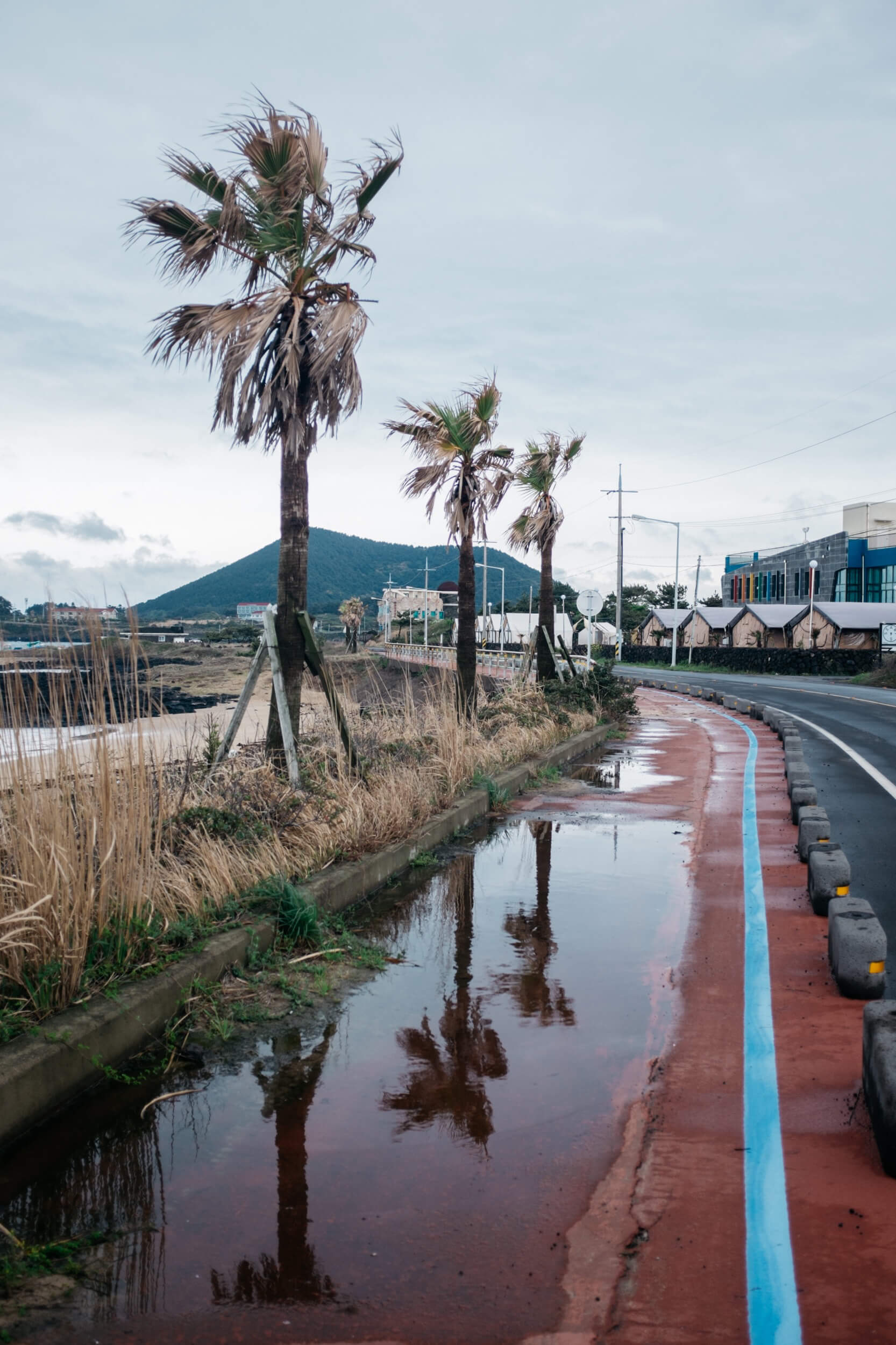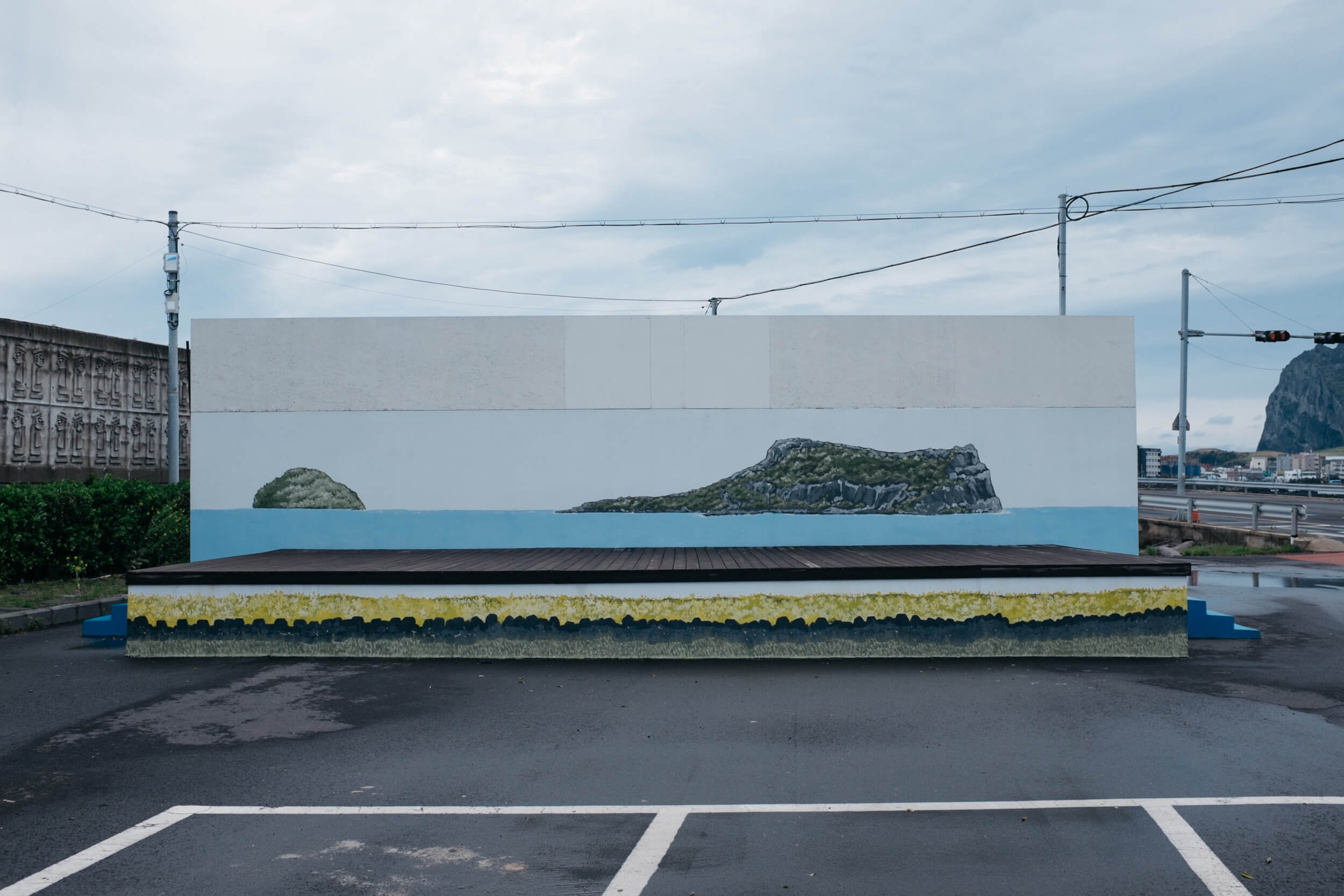 I got my ticket and was on the ferry and sailing away within 10 minutes. The sun was shining and the sky was blue finally, and the whole place took on a different dimension. I felt optimistic about little Udo.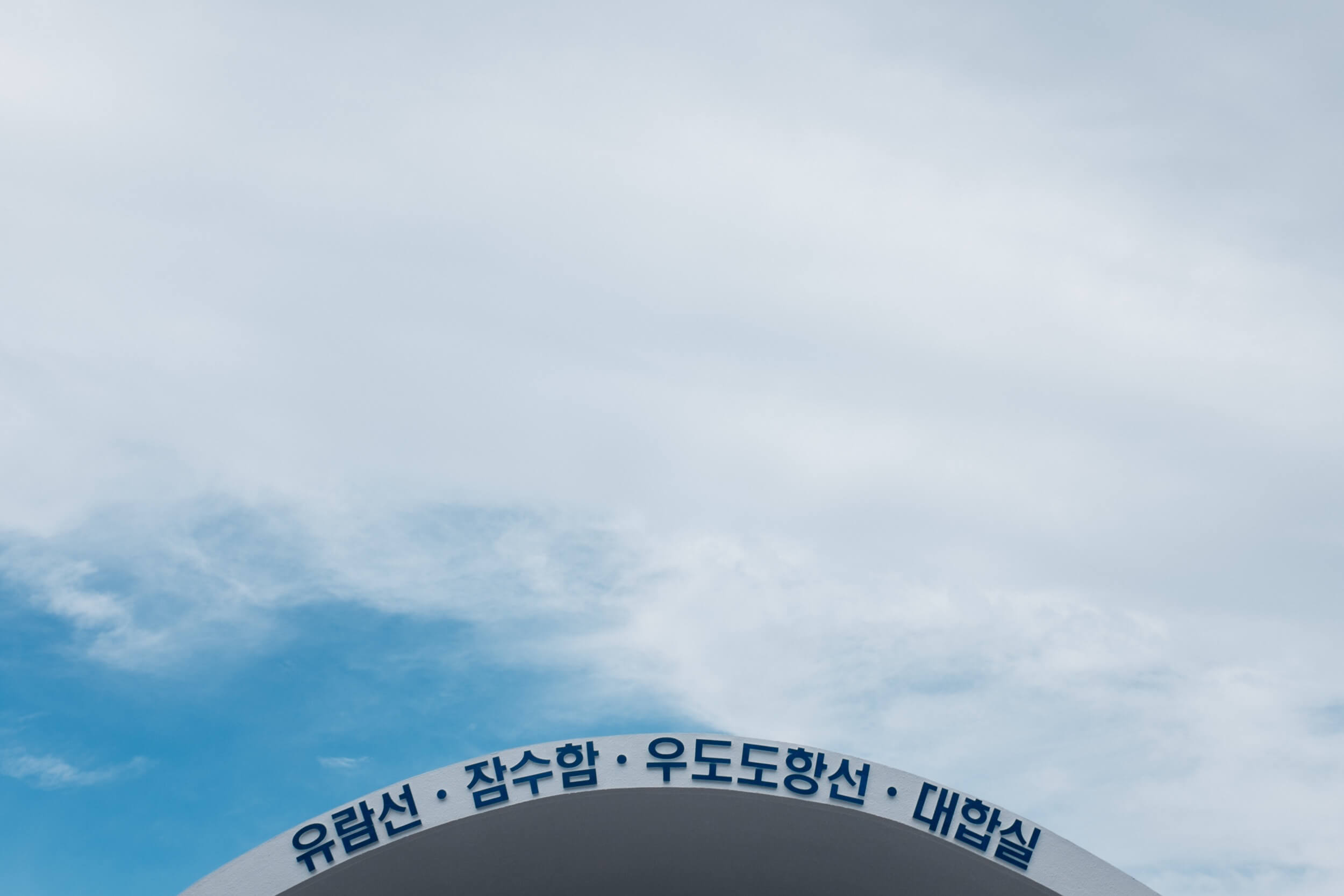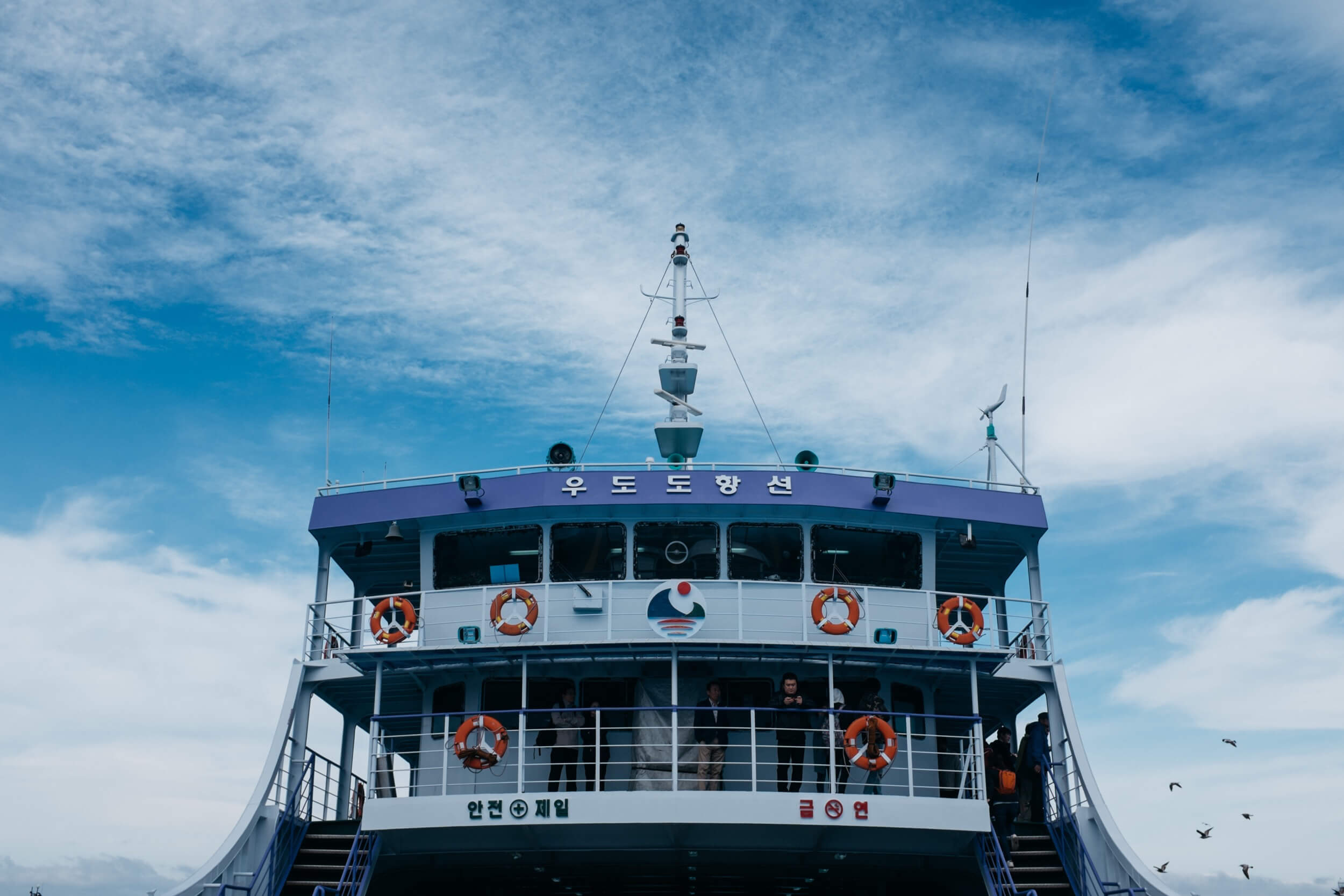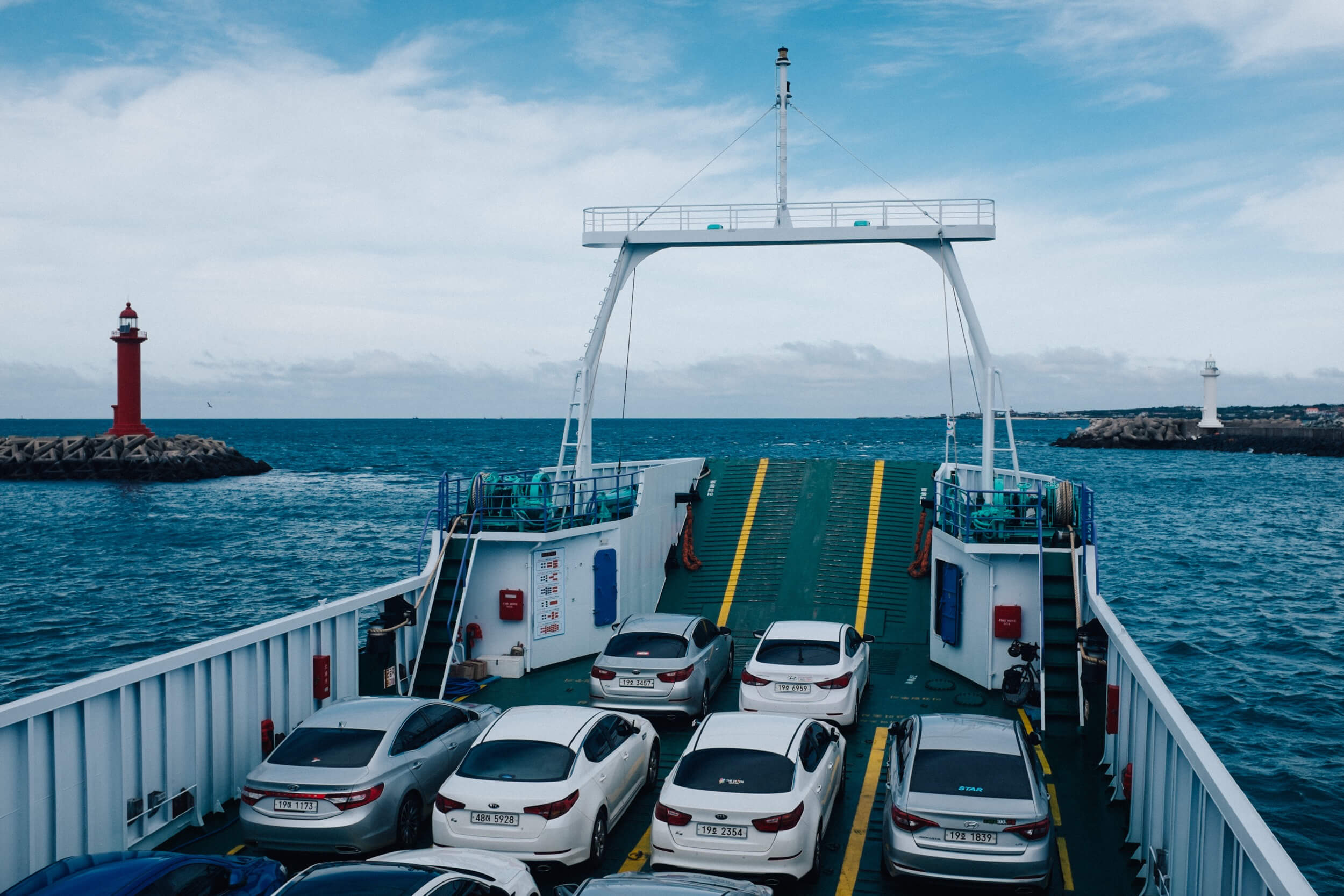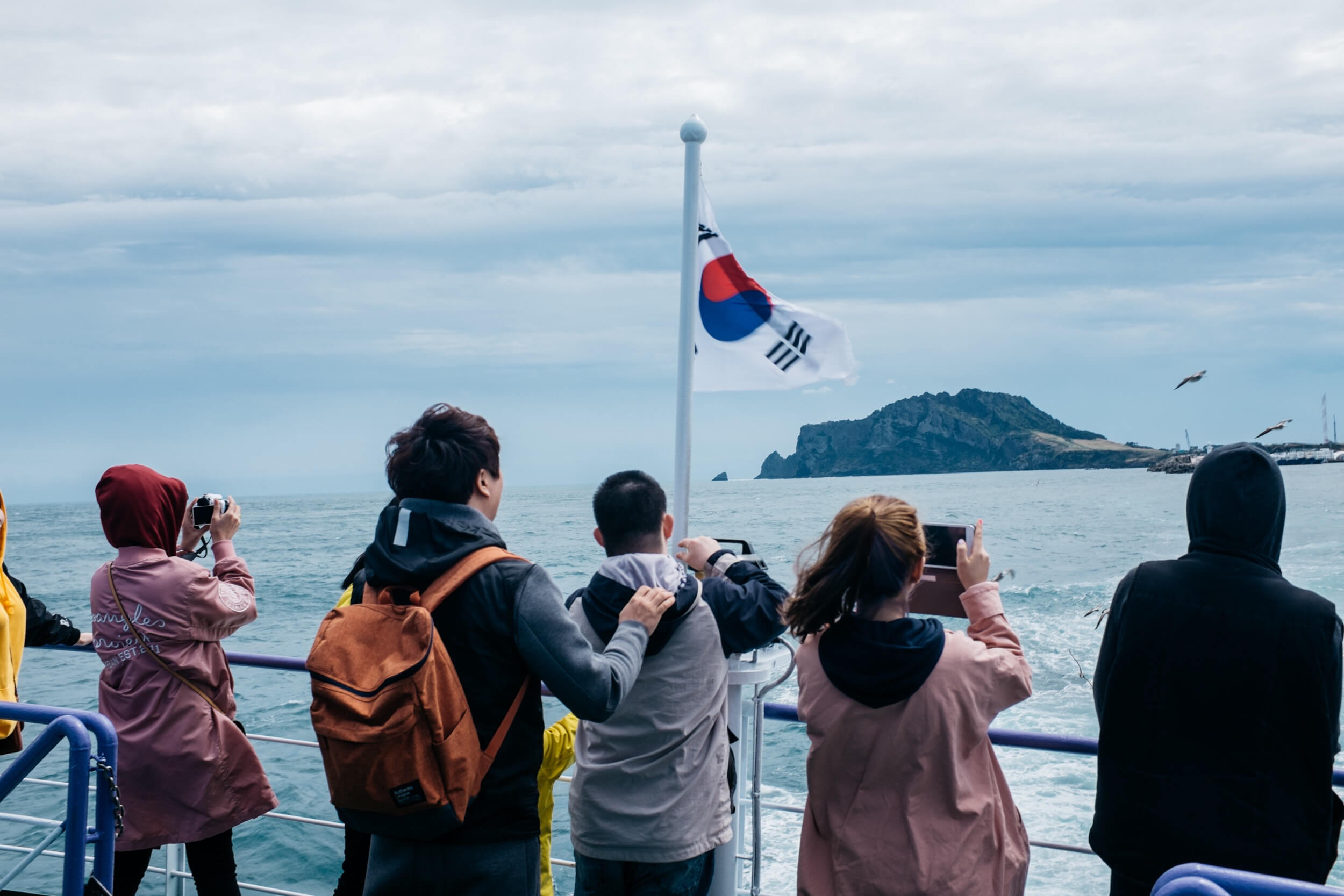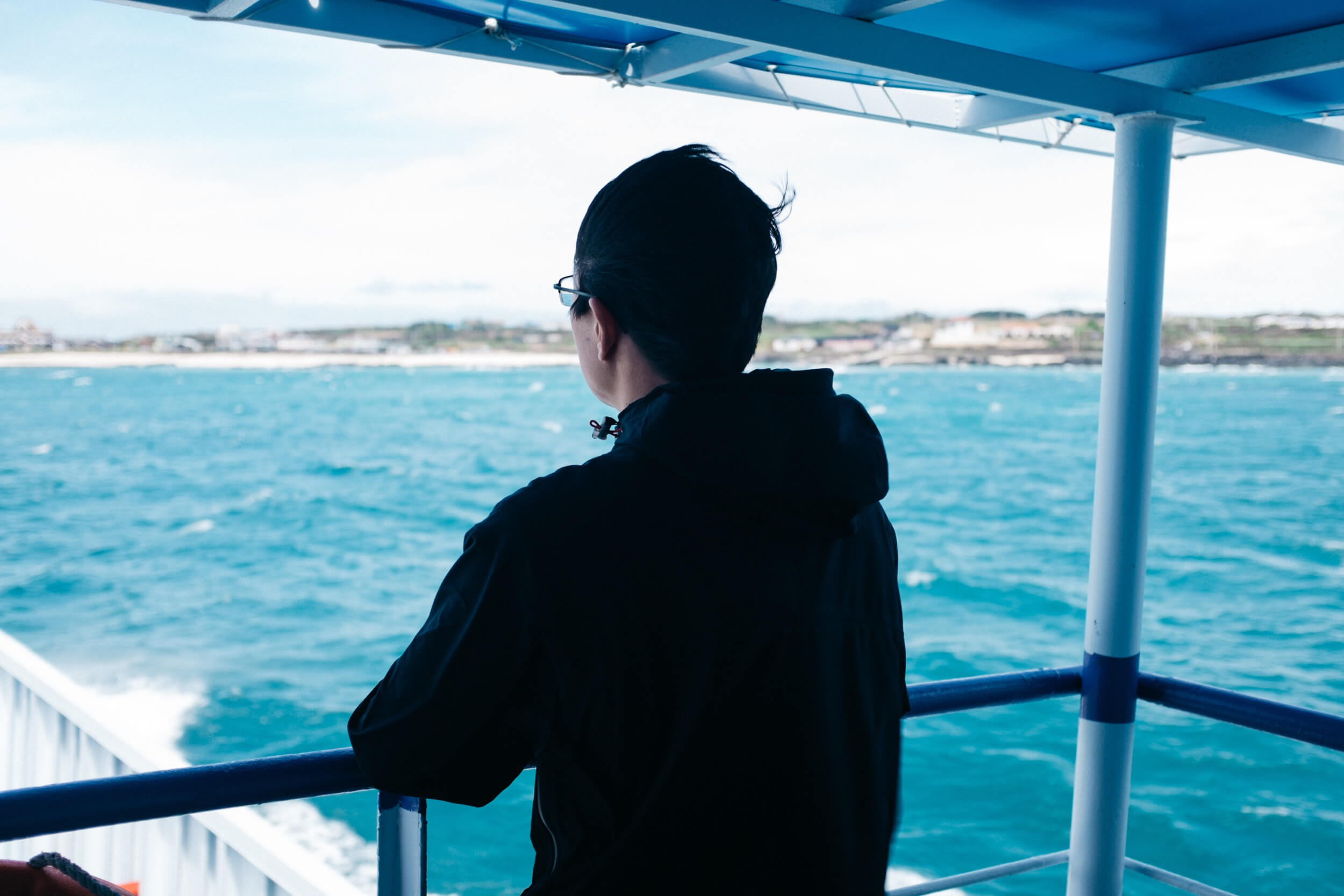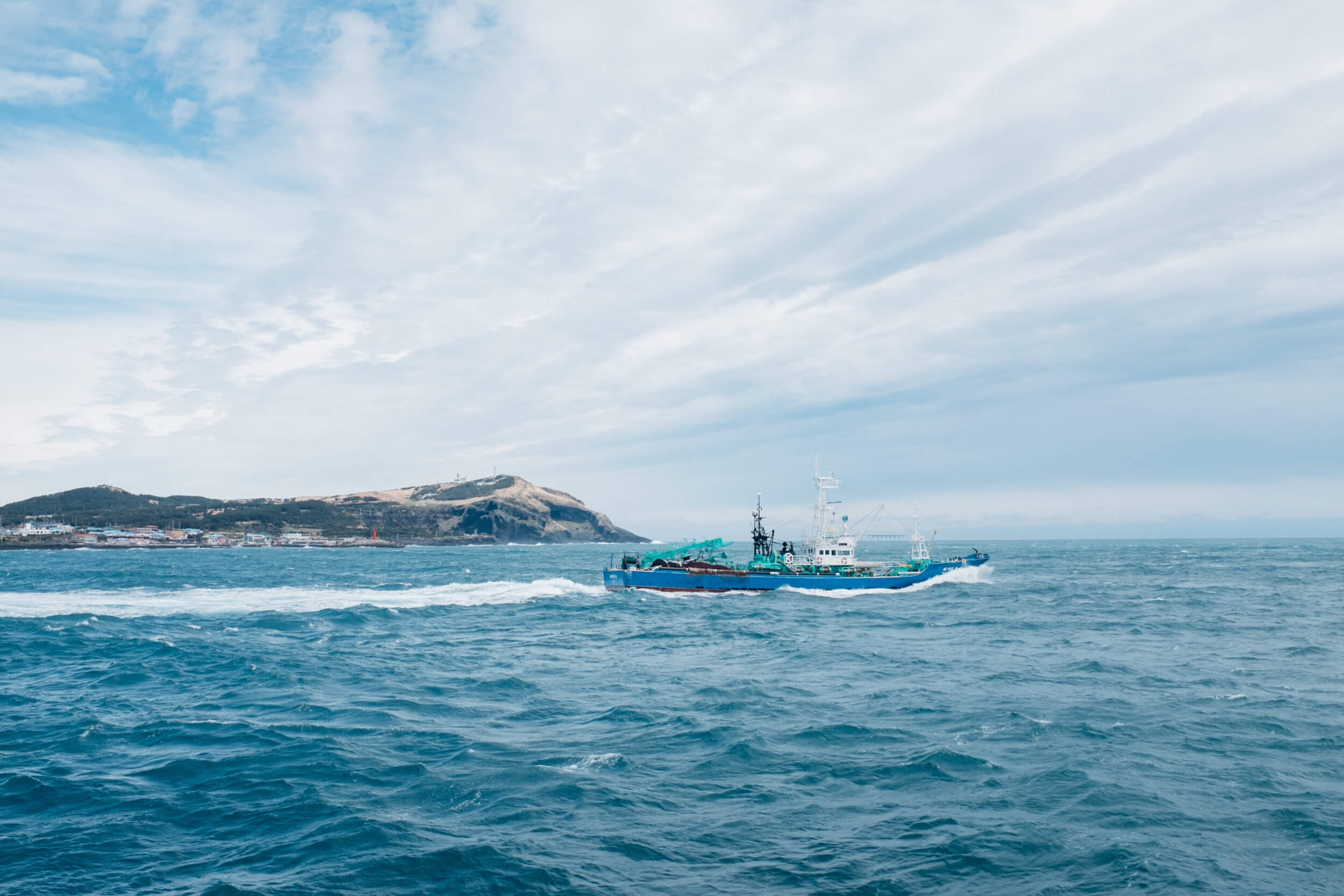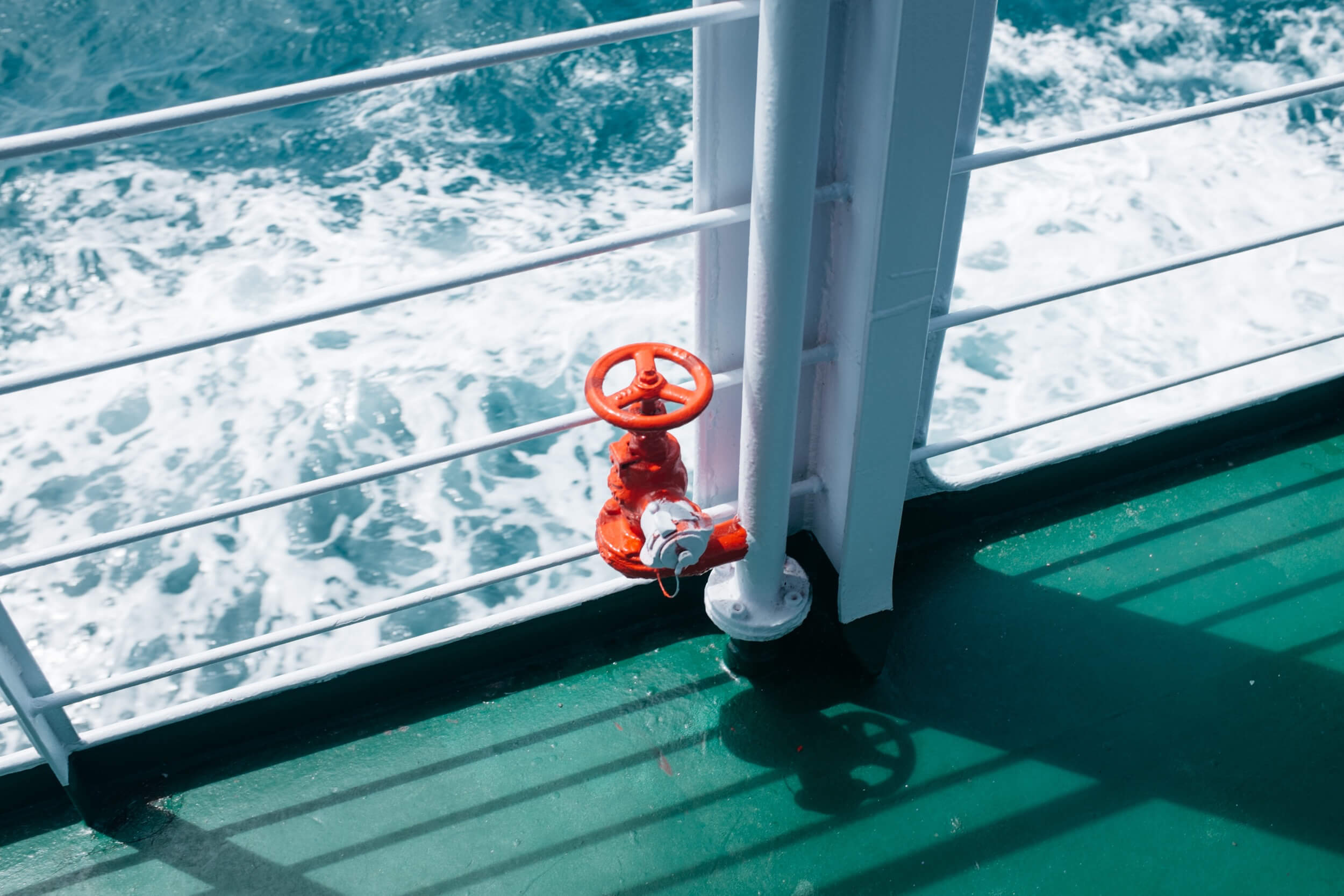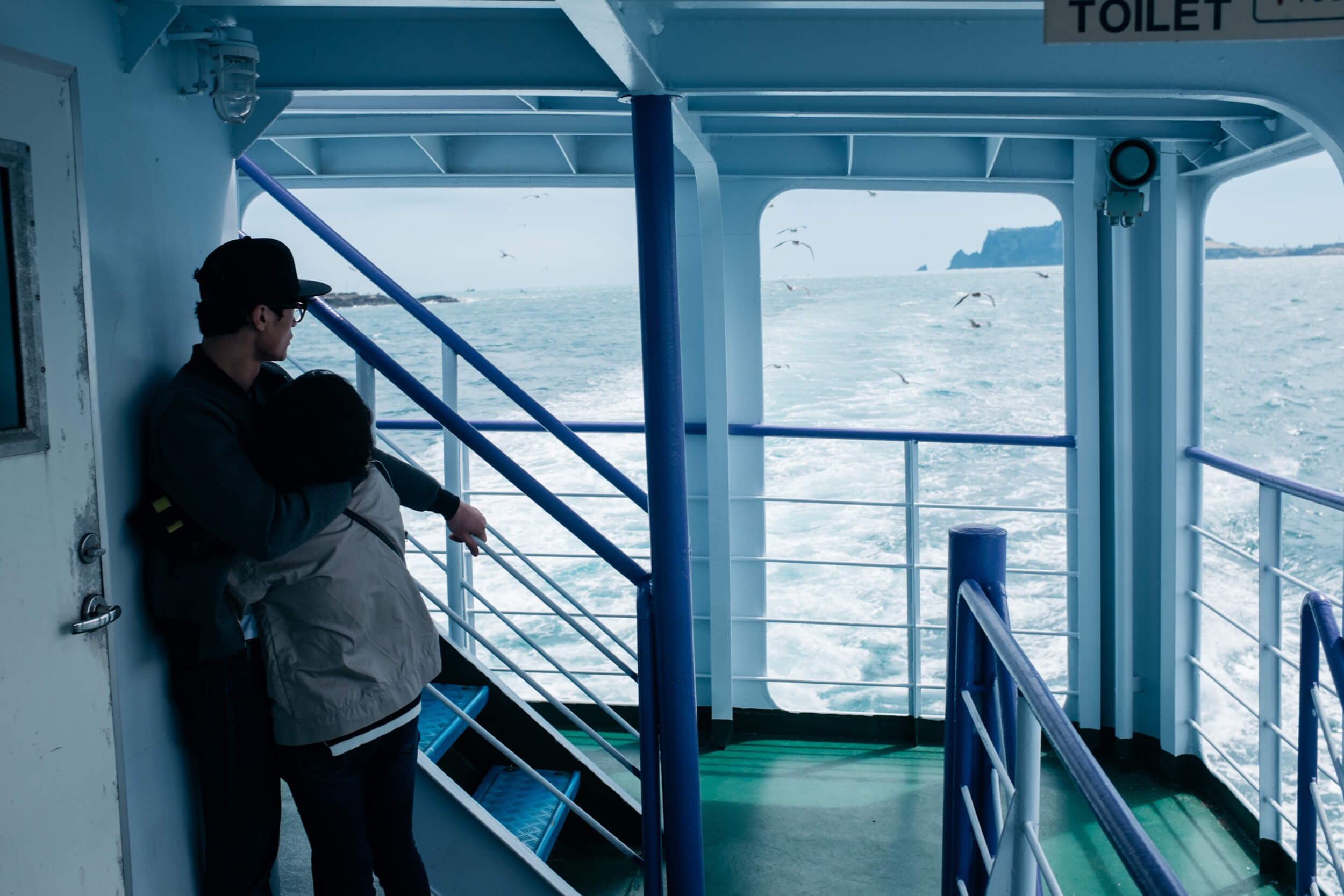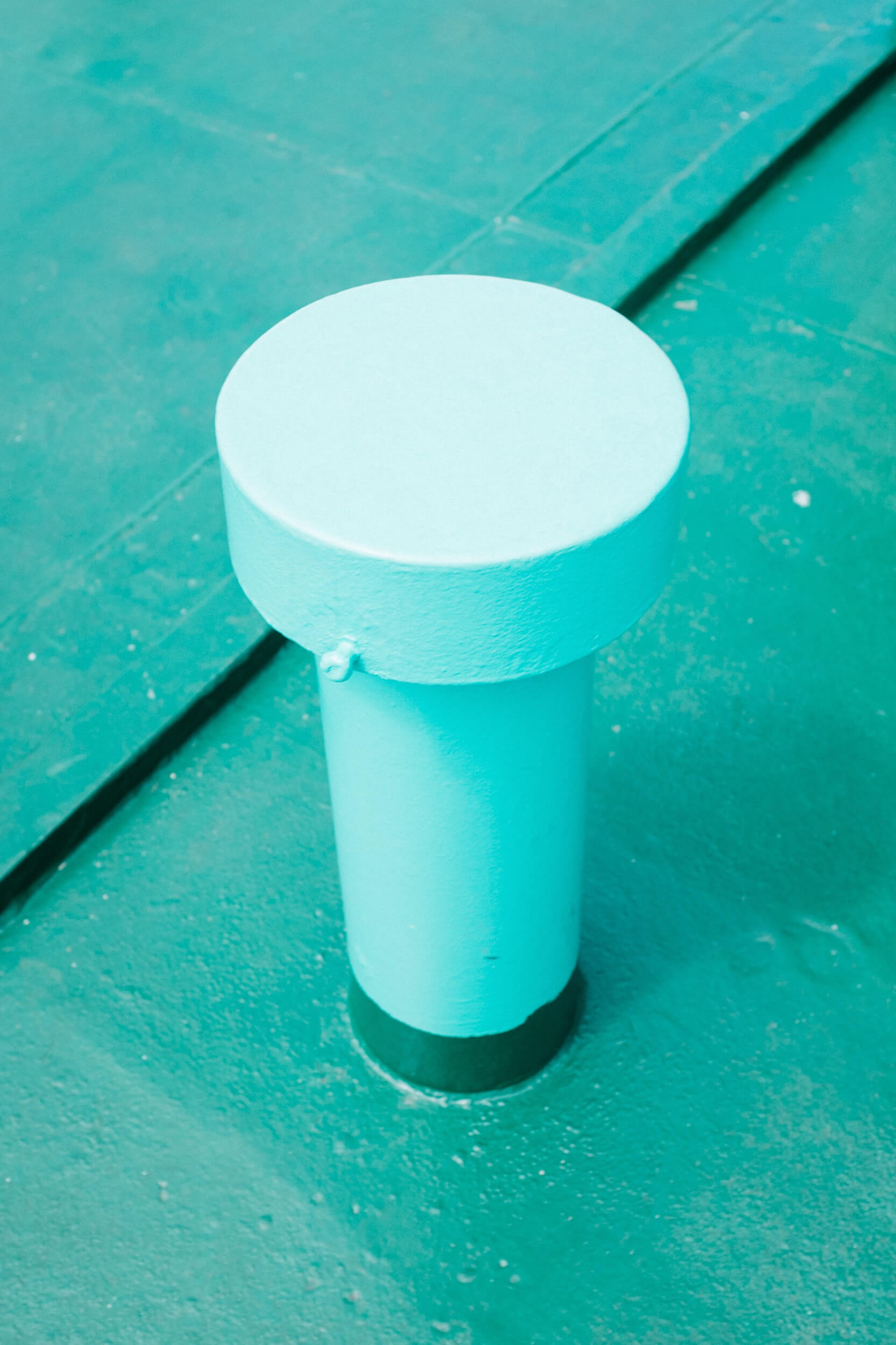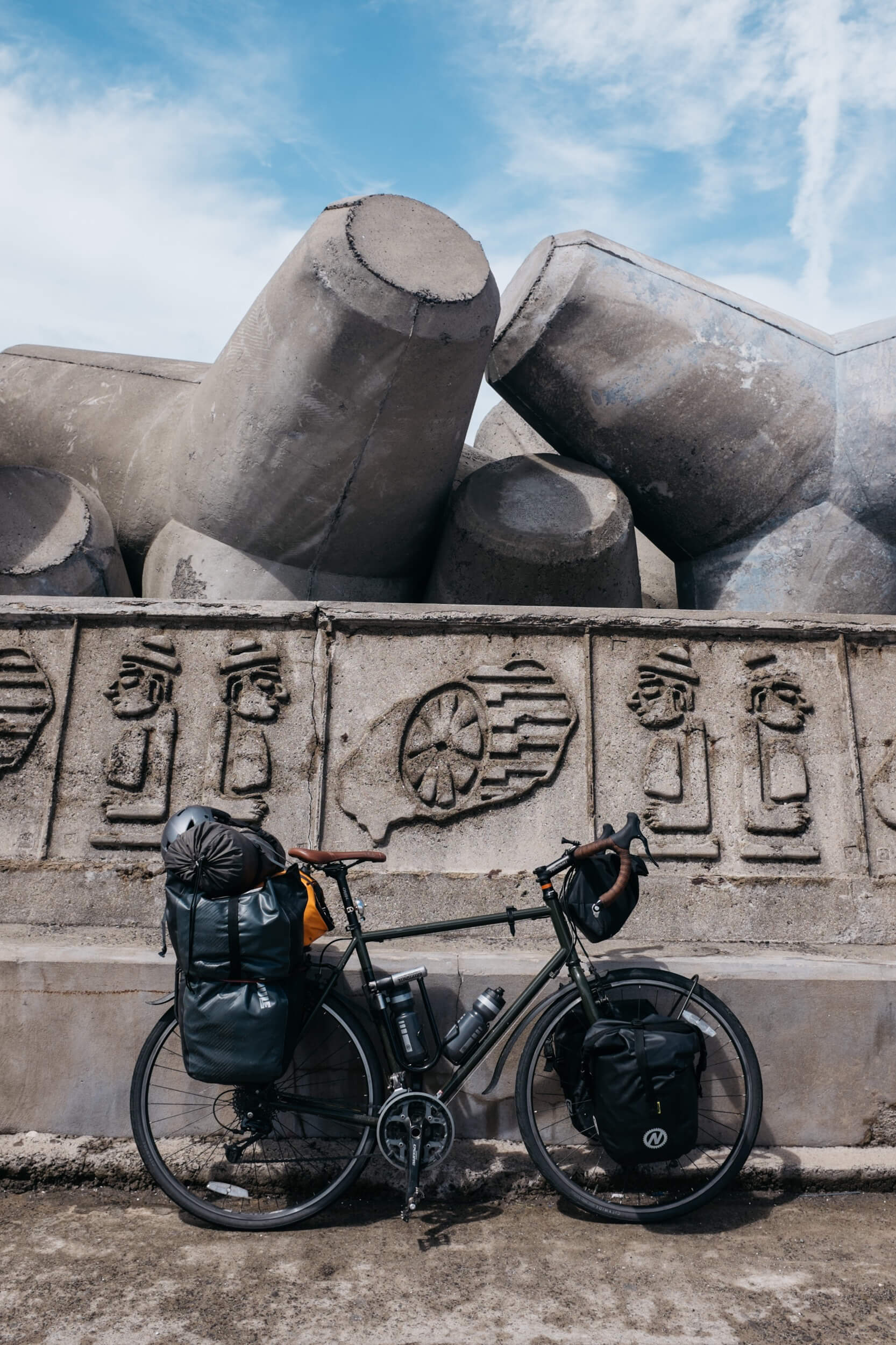 A strong wind was battering the island as I began my cycle around it, you could almost lean against it and stay upright. I stopped after just a few miles at a small shack selling burgers which seemed to be busy. Udo seemed popular with young couples driving around on scooters or in tuk tuks. I found out later it had been the film set for a number of Korean films, and there was definitely something charming about the place.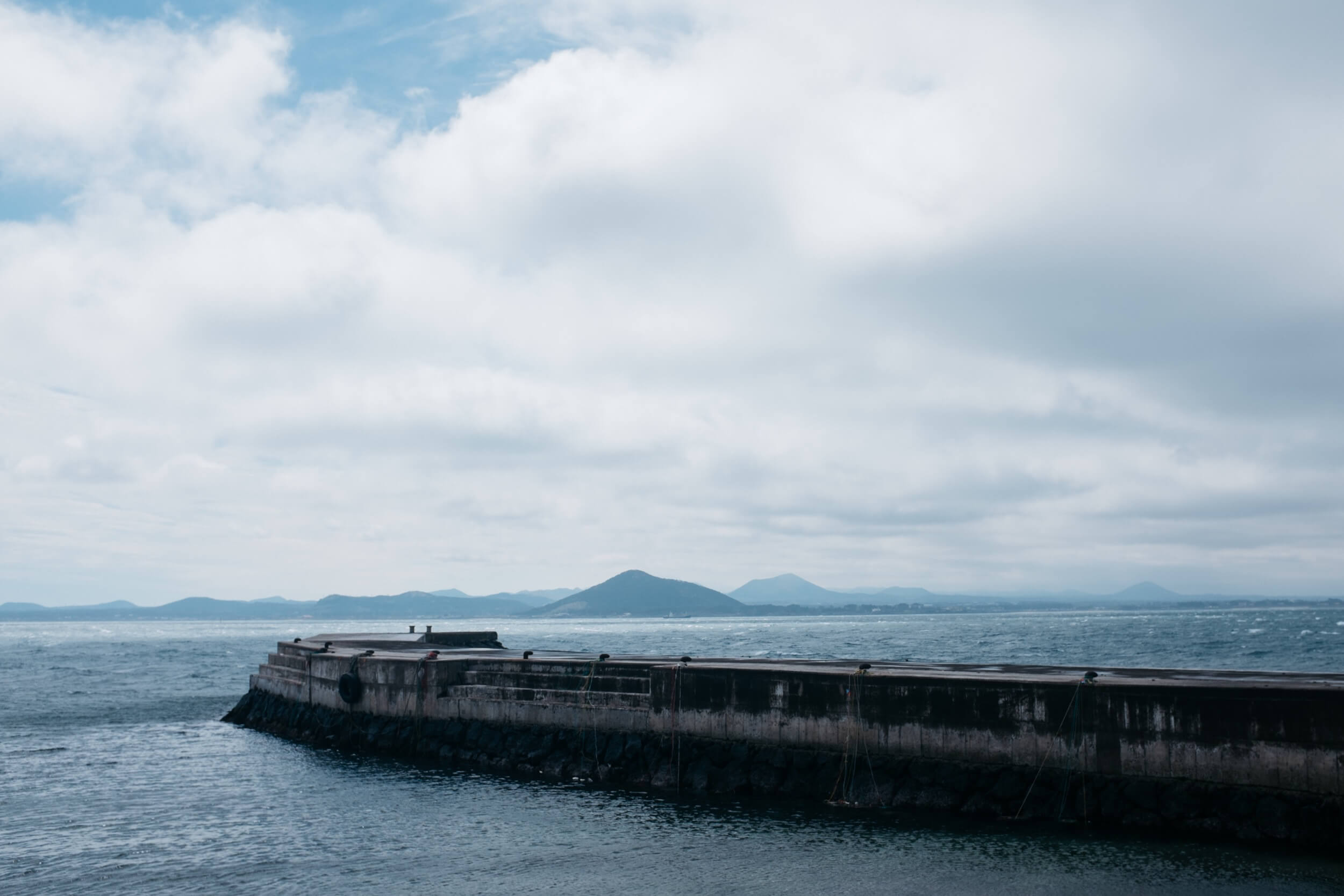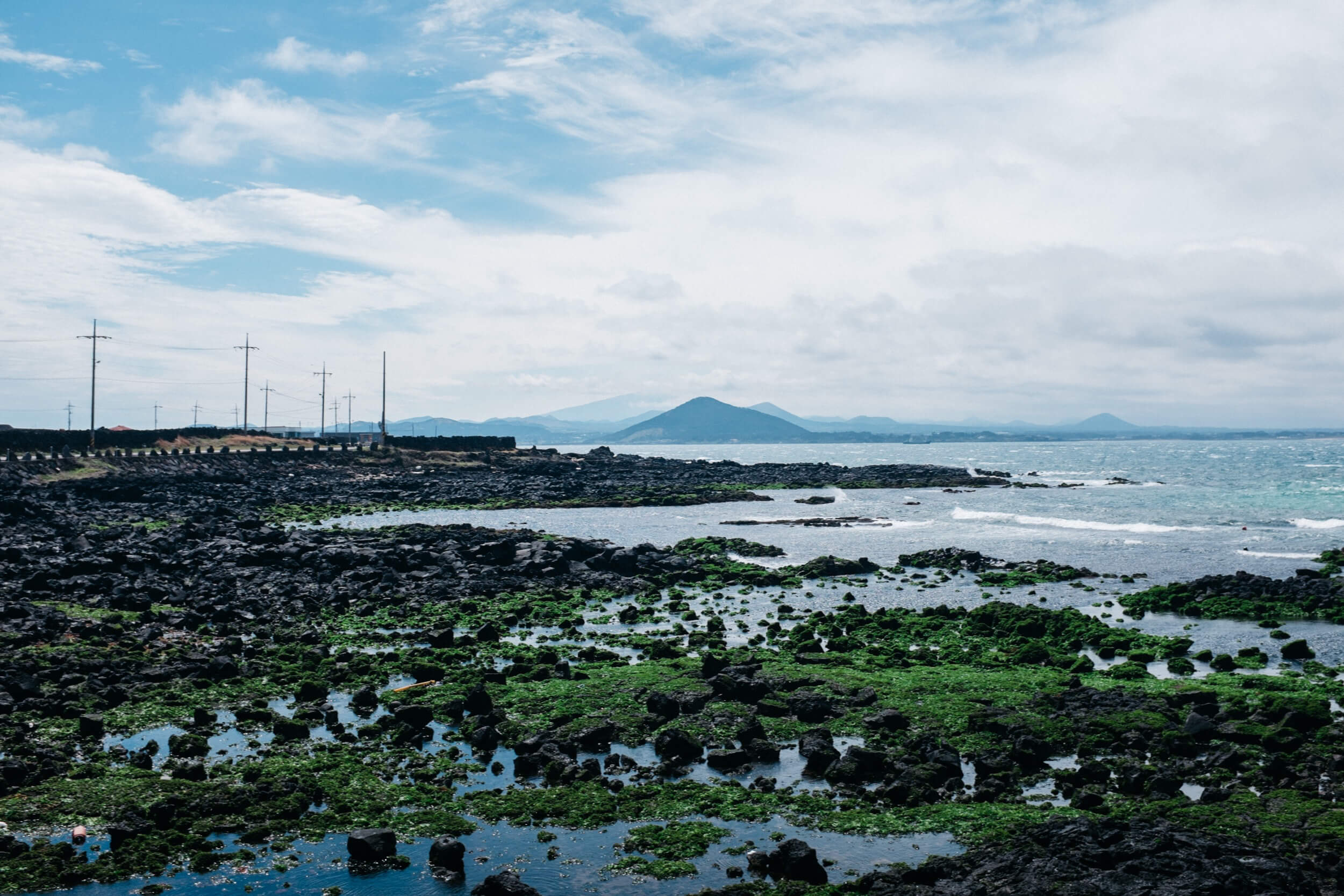 The burger was huge. They had a special way of eating it which they showed me. Cut it down the middle then put a half at a time into a small paper pocket and squash it down. It was messy but delicious. There's always a lot of salad in Korean burgers, which i'm a fan of, and given my cycling diet of biscuits and noodles, something I needed too.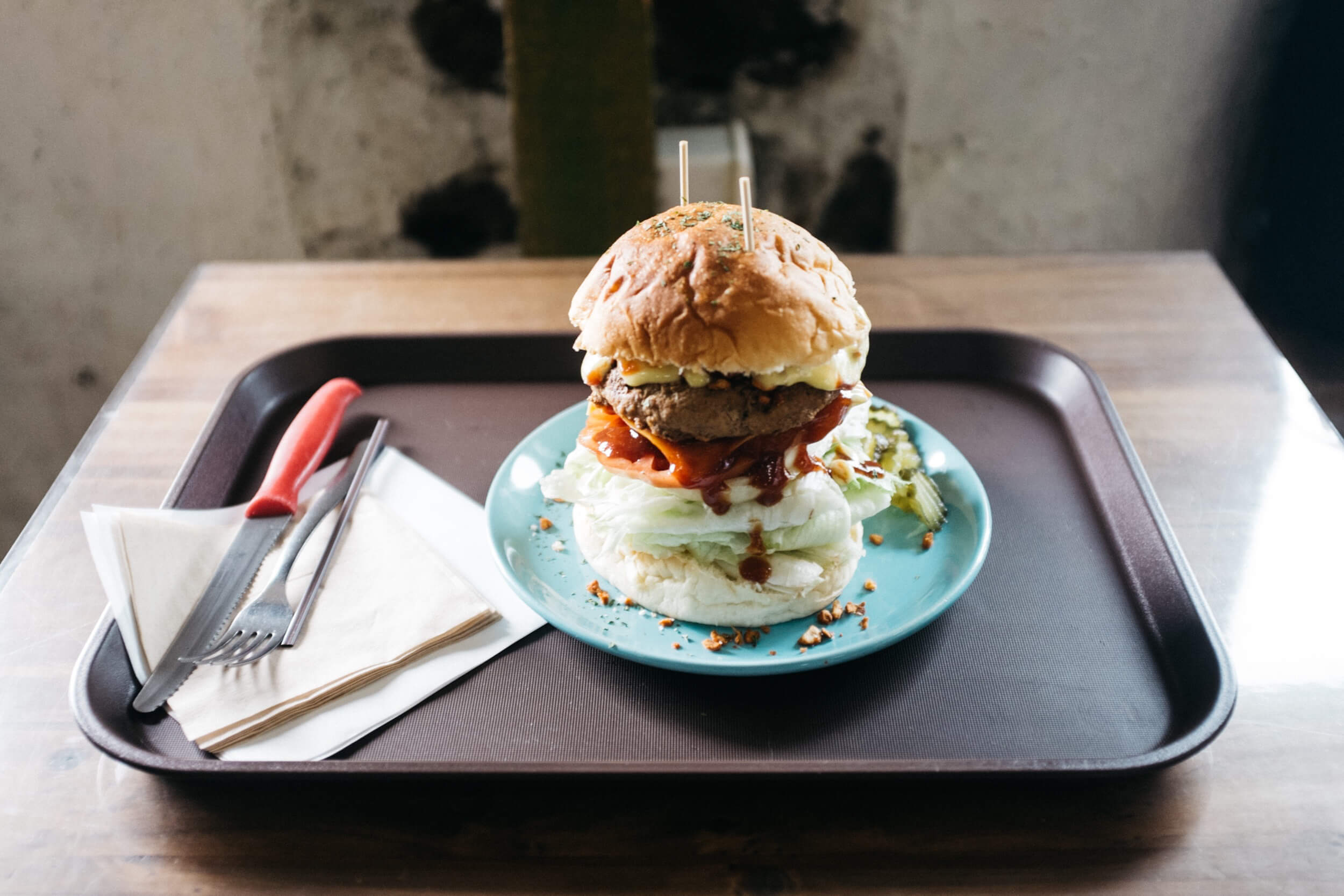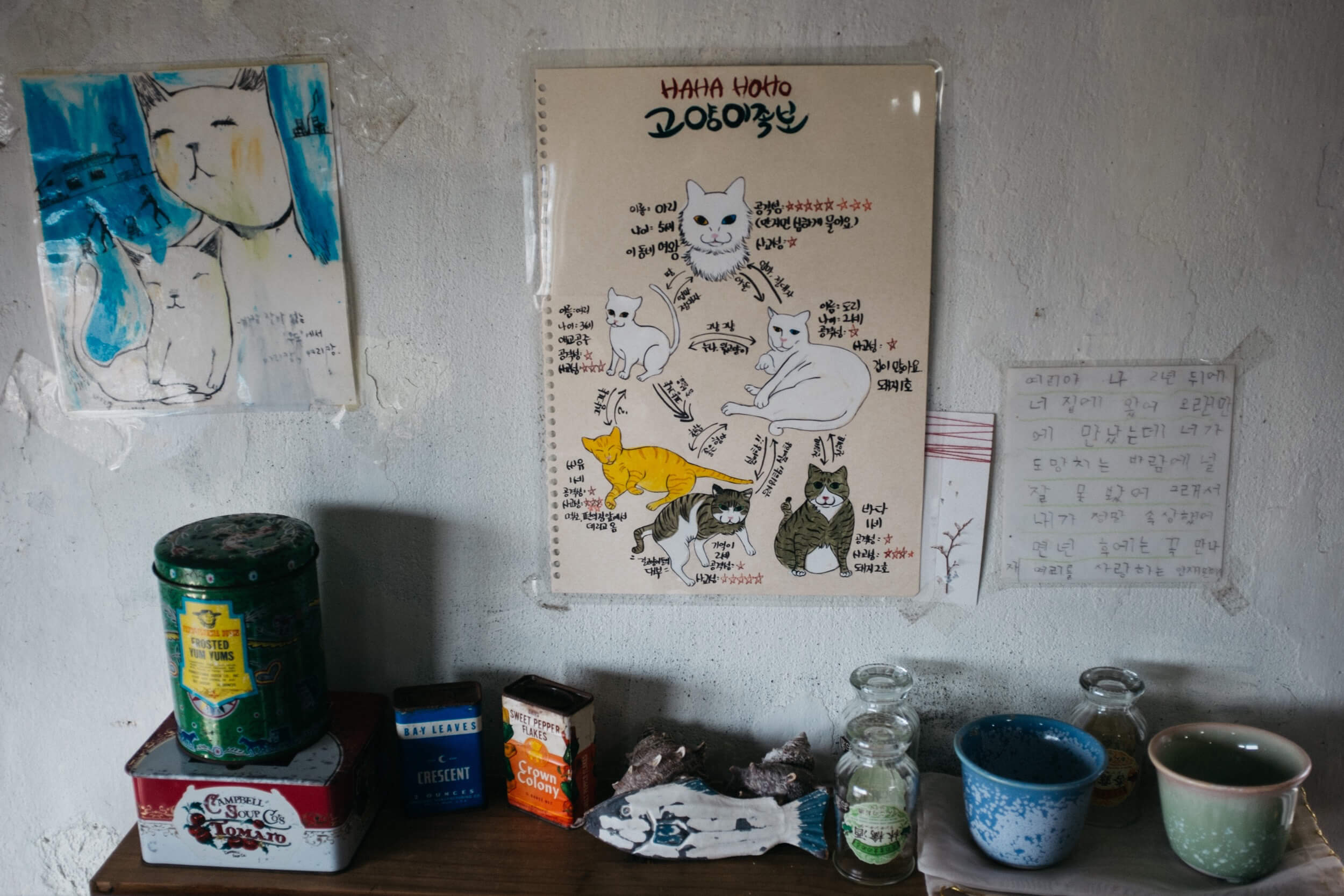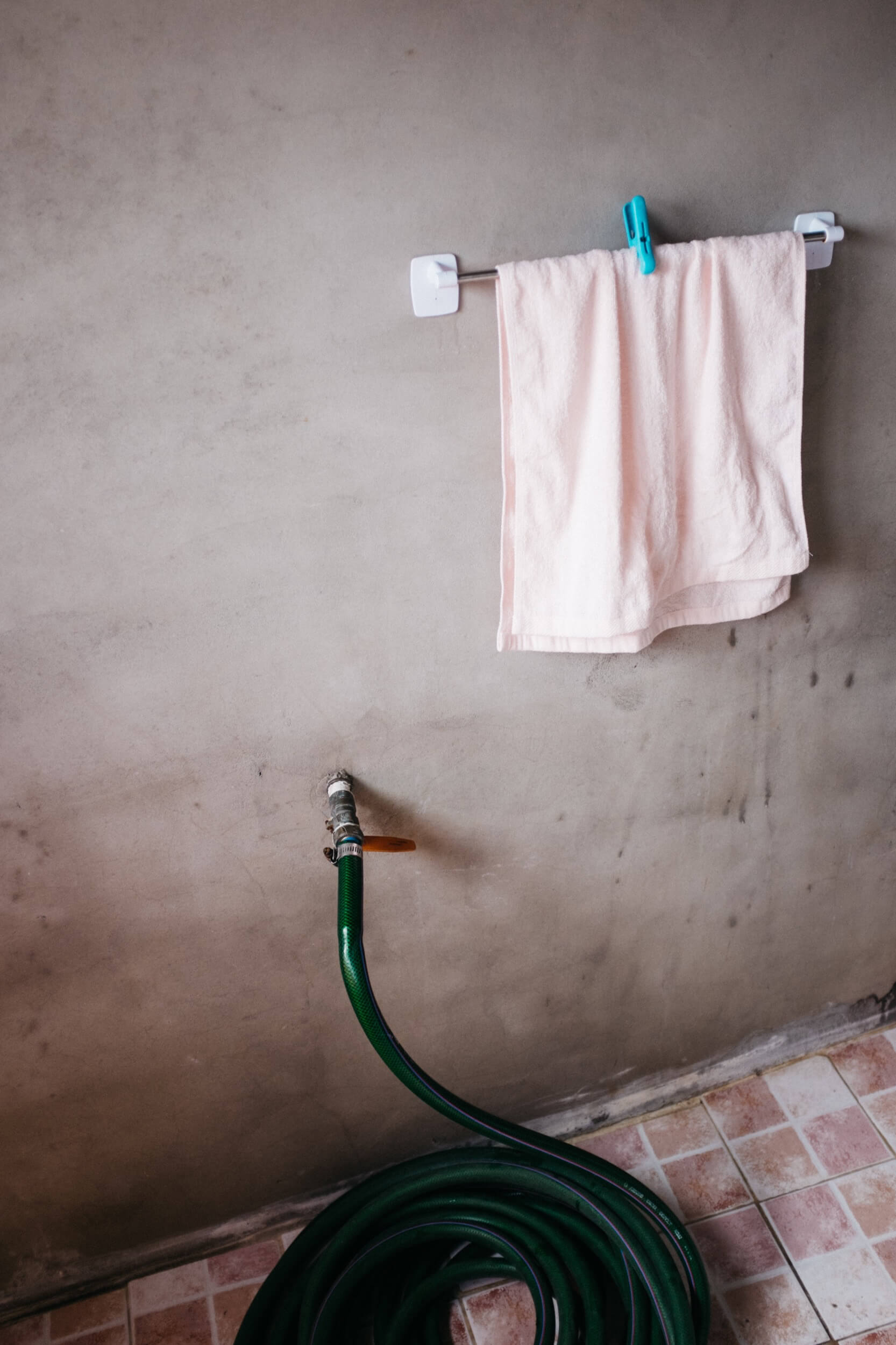 I carried on around the island, stopping at the many lighthouses and beaches dotted around it. I'm not sure if it was just because it was sunny now but it was a really fun place to cycle around, in fact I could have happily spent a whole day or more there, but I had to get back to Jeju where I had a bed booked for the night.
I took the 5.30 ferry, leaving me just enough time to circle the whole island. At the end climbing up to Lighthouse Village – an odd collection of scale lighthouse models next to a full size lighthouse perched on the highest point of the island. There was a walkway around the cliff and the views back over to Seongsan peak were stunning. I also stopped at a coral beach – the only one in Korea, on the approach to the port, and nearby an ice cream shop where a dog had just been fitted into a superman outfit by it's owner and I asked to take a photo.
The ferry deck was warm and I watched a girl trying hard to feed a french fry to the seagulls which flew over the churned up water at the back of the boat. It had been a busy day full of surprises, and it like I was on a different planet now the rain had stopped. I was looking forward to exploring Jeju in this new light.
Playlist
Nothing today.
Map (via Strava)
0