Sunday, July 9th
One of the toughest days cycling I can remember. I'm camped less than 10 miles from where I started out at 7am this morning, but I've arrived here via a 70 mile loop through a series of hills which have kept me questioning my perseverance and, at times, my sanity. I genuinely don't remember the Rockies being this hard. Though by the time I was cycling over them my body was a finely tuned machine. Nine months in London has softened me, both in the a metaphorical and physical sense.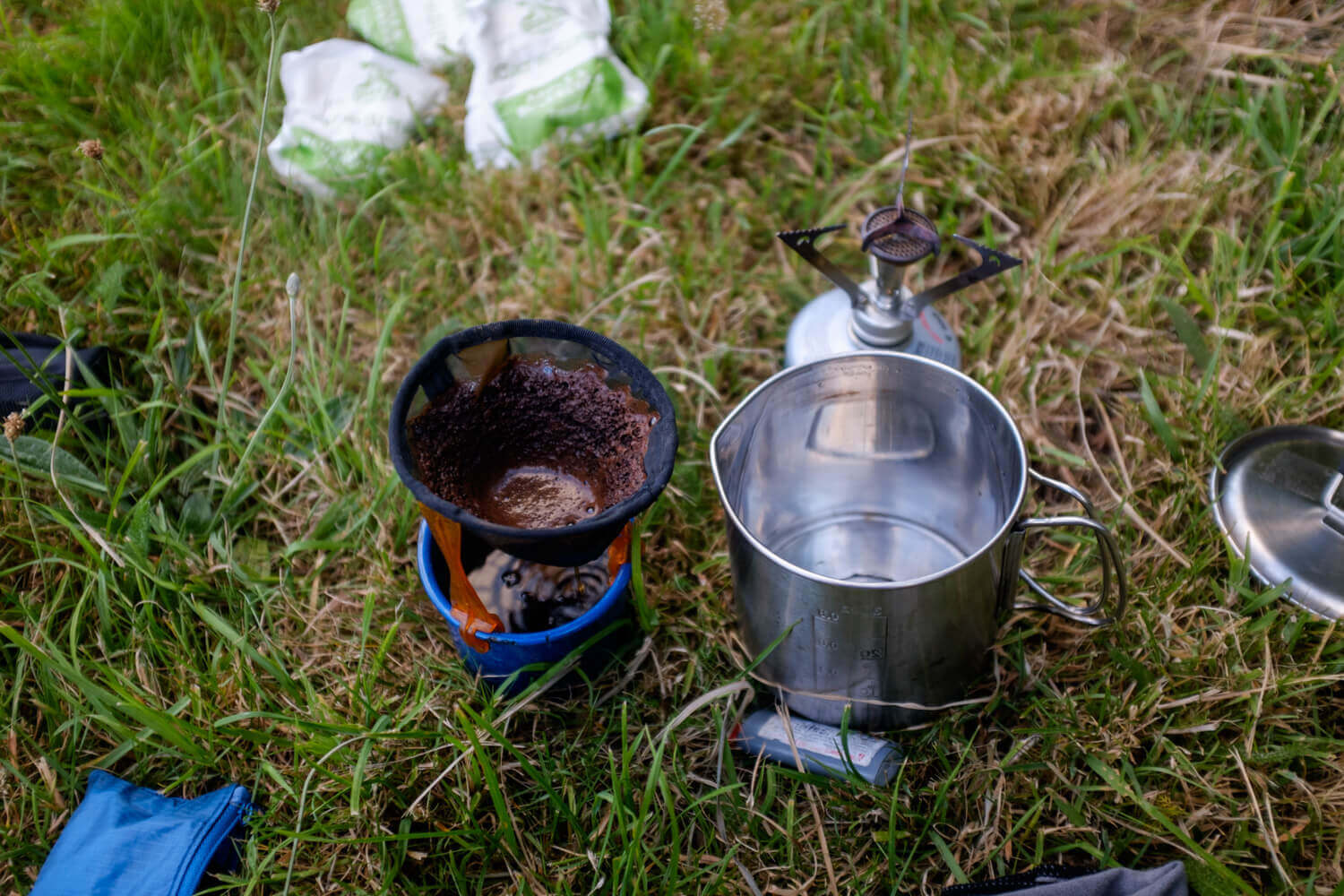 I woke at about 5. I didn't sleep well. My new sleeping matt feels thicker than it is wide, that, combined with the distant but constant thump of mid 90s techno (not the good stuff) from nearby Samphire festival meant I struggled to switch off. I had to listen to a podcast and woke up  with the earphones wrapped around my face.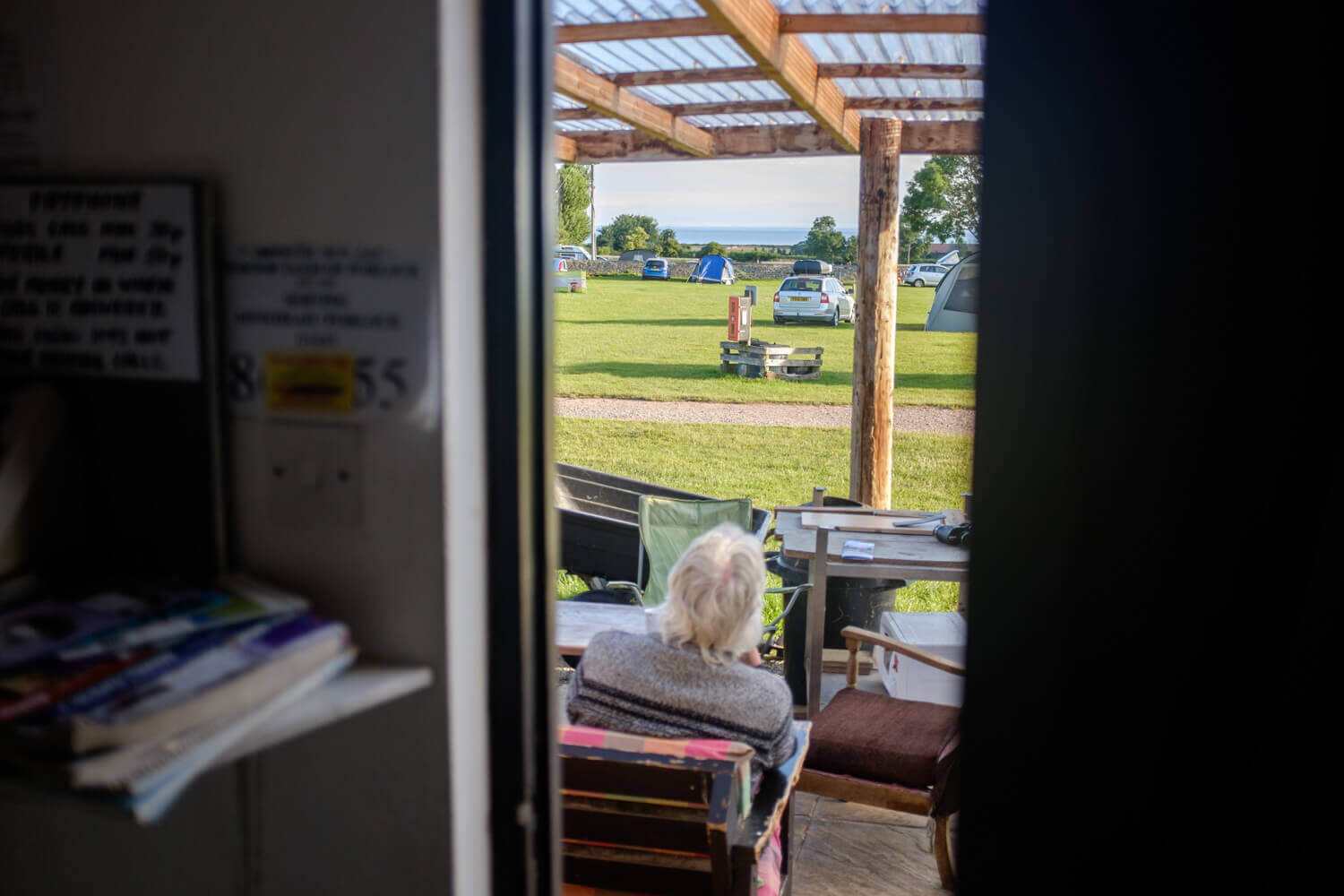 The campsite was a peaceful place in the morning. There was something humble and simple about it, like the arrangement of assorted chairs near the showers and sinks, and the honesty box which I poked my ten pounds into before leaving.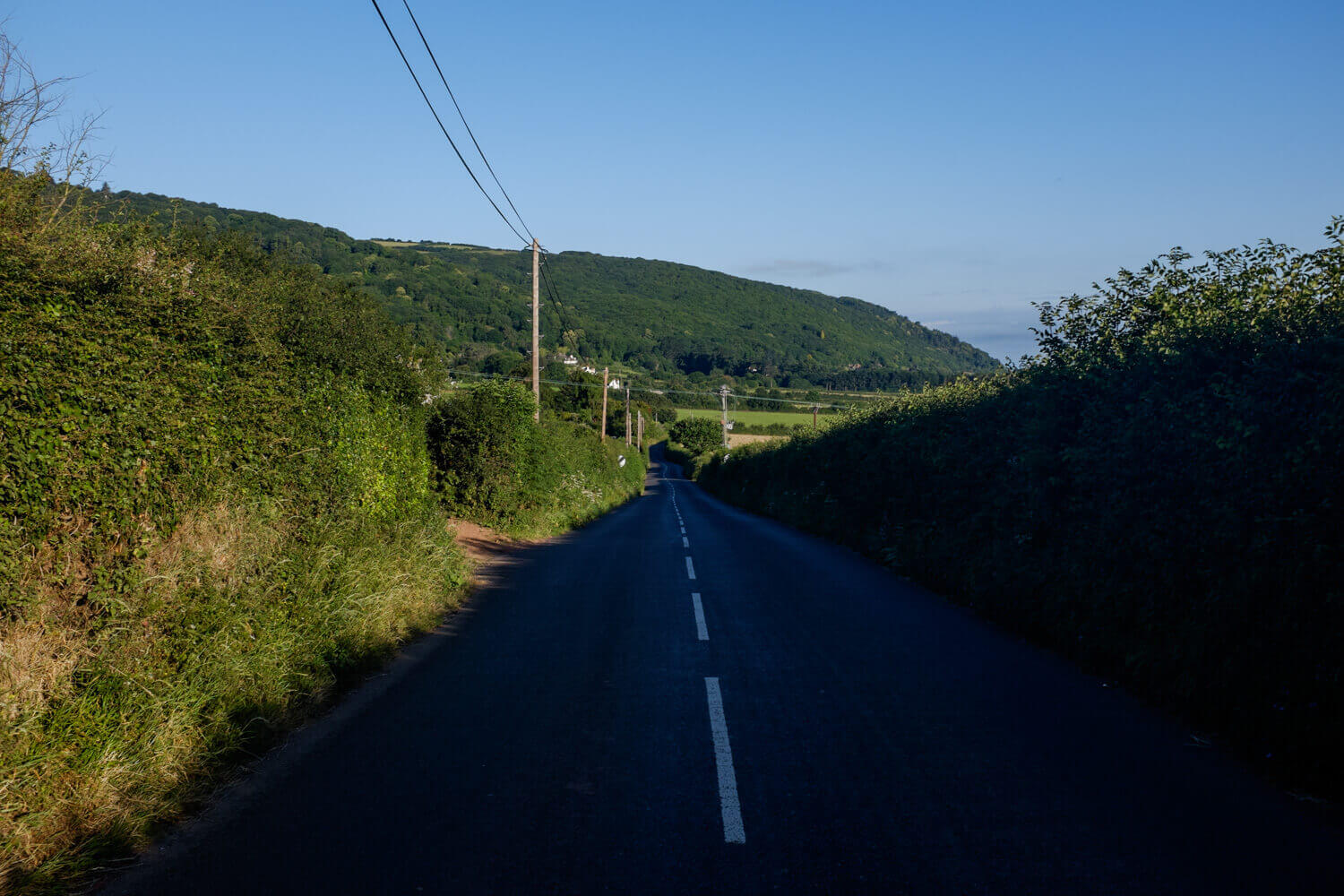 A couple walked a dog and one man read a book, but most where asleep. The roads where equally quiet. I navigated out of Porlock, past antique shops and cottages, and found myself at the bottom of the Worthy toll gate road – apparently a less brutal way to summit the hills overlooking Porlock vs the A road which has the title "steepest road in Britain" or something like that.
The toll gate was shut, and a "no bicycles" sign hung on it. Which seemed strange since I'd read in several different places how it was a better route for people not in cars. A man appeared out of nowhere, and without too much convincing let me though the gate shouting "if anyone asks, you didn't see me" as I began the climb.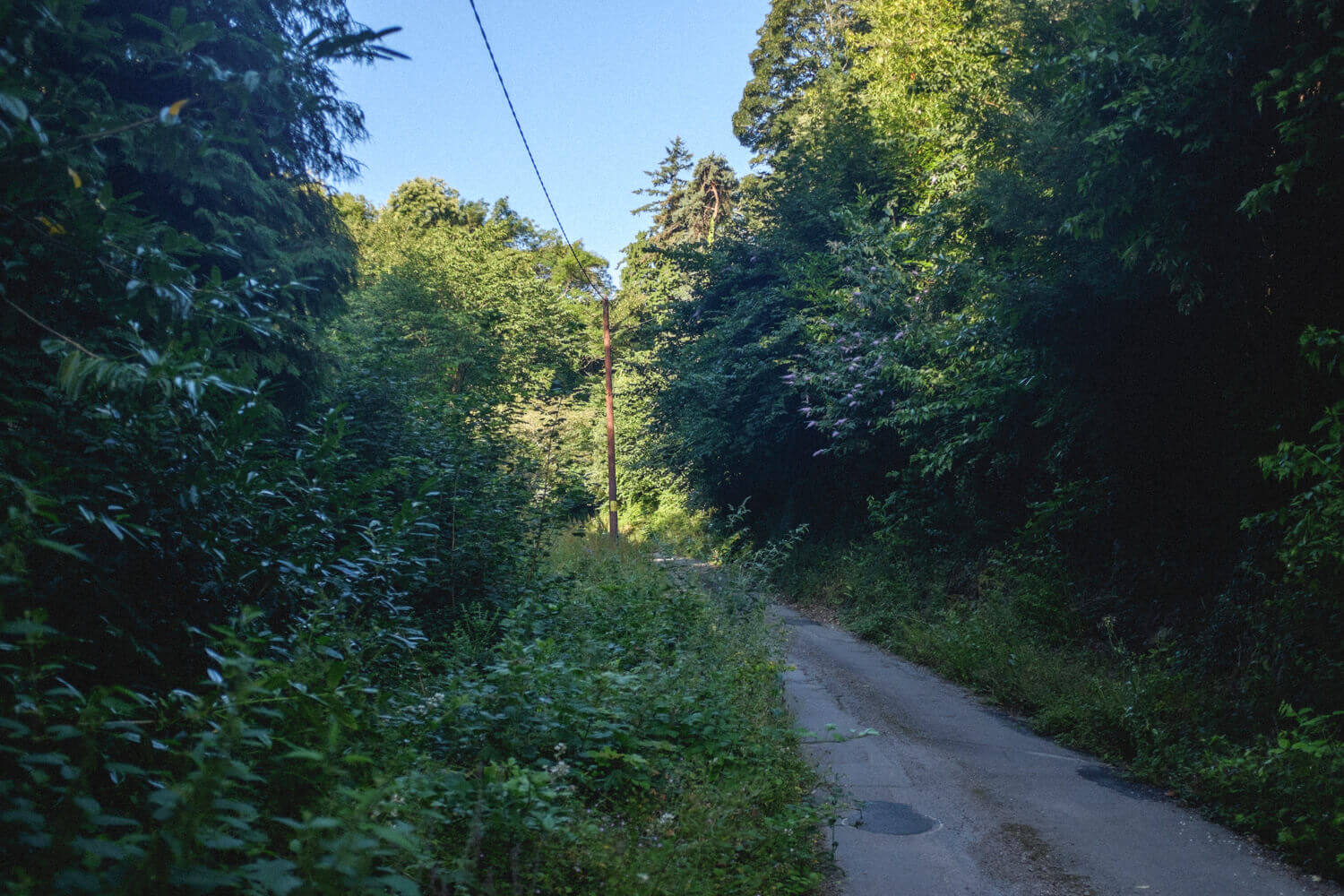 The road was badly surfaced and maybe not 'Britain's steepest road' but it's got to be close. It was a struggle. It was hot already and a cloud of mosquitos and flies had gathered around my face and legs to show their support.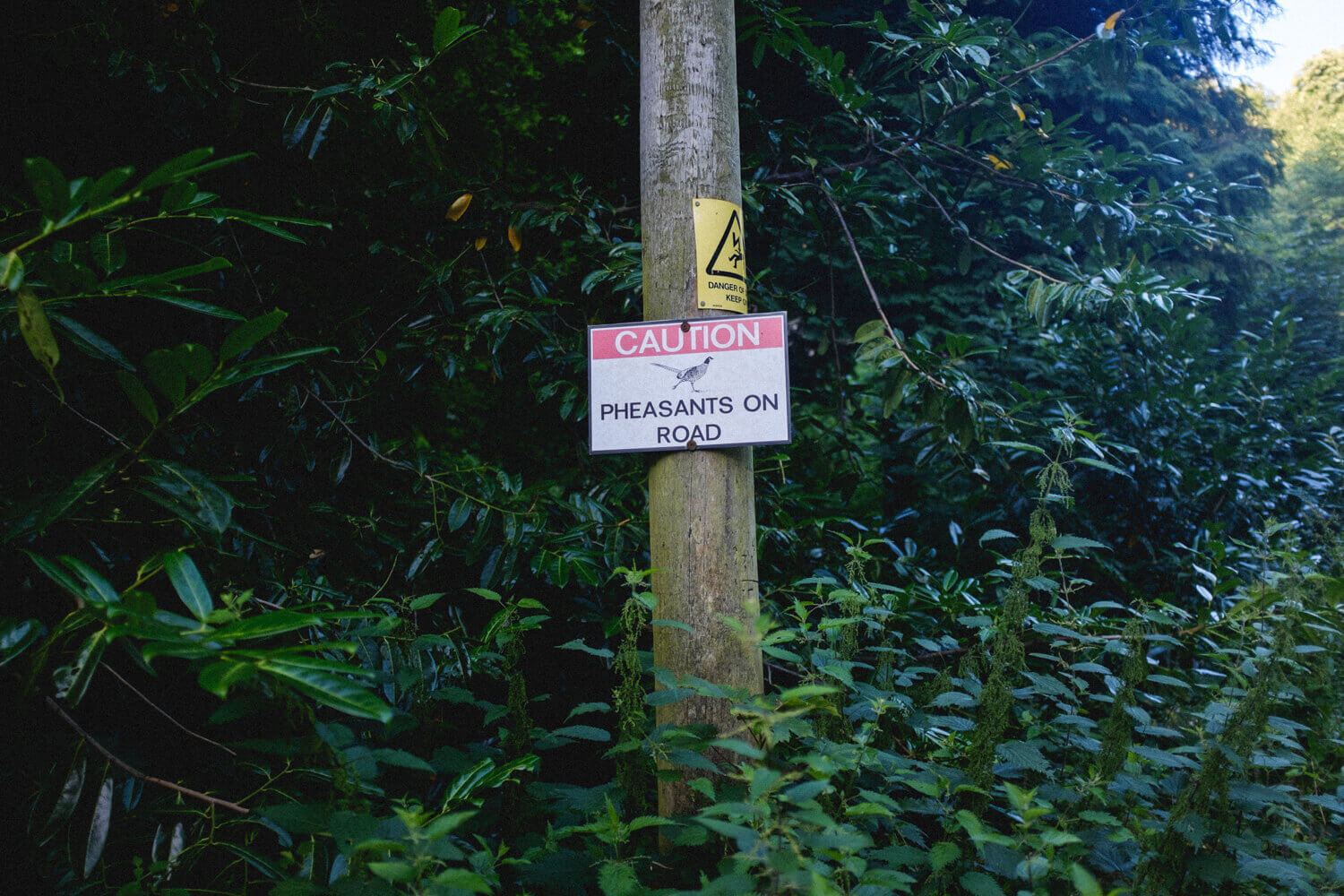 A stream ran quickly beside the road and everything smelt of moss and forest. I was happy, eventually, to summit into the 8am sunshine, and look back down towards the cove Porlock sat in the middle of. It was the right decision to stop where I had the night before.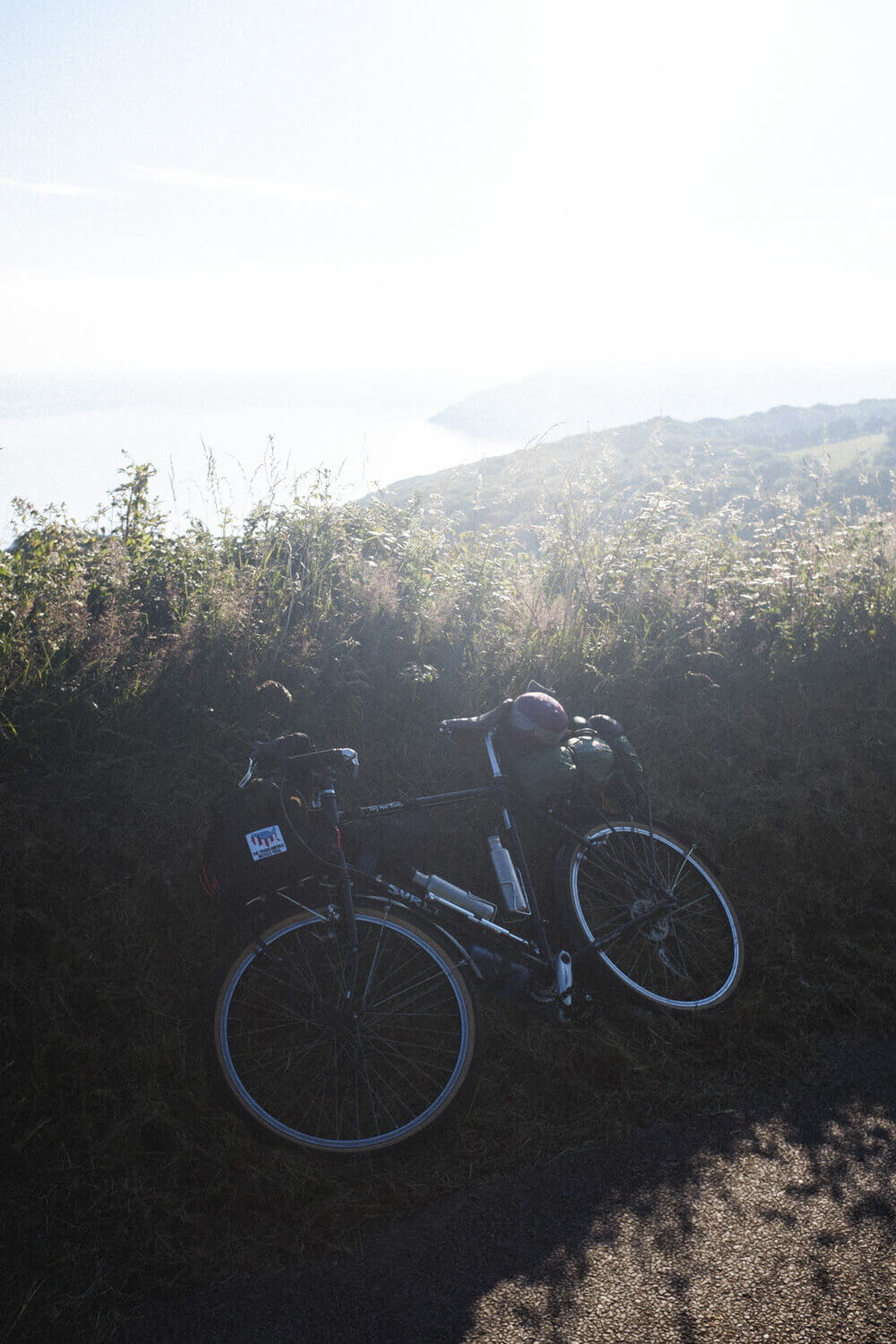 A second nagging uphill finally took me to the the A road which was more or less deserted.
I flew along this toward Lynmouth. Pausing briefly in a car park looking inland where a  man was practicing some kind of meditation, eyes closed and shirt off, faced the valley below. It was one of the stranger sights from the weekend.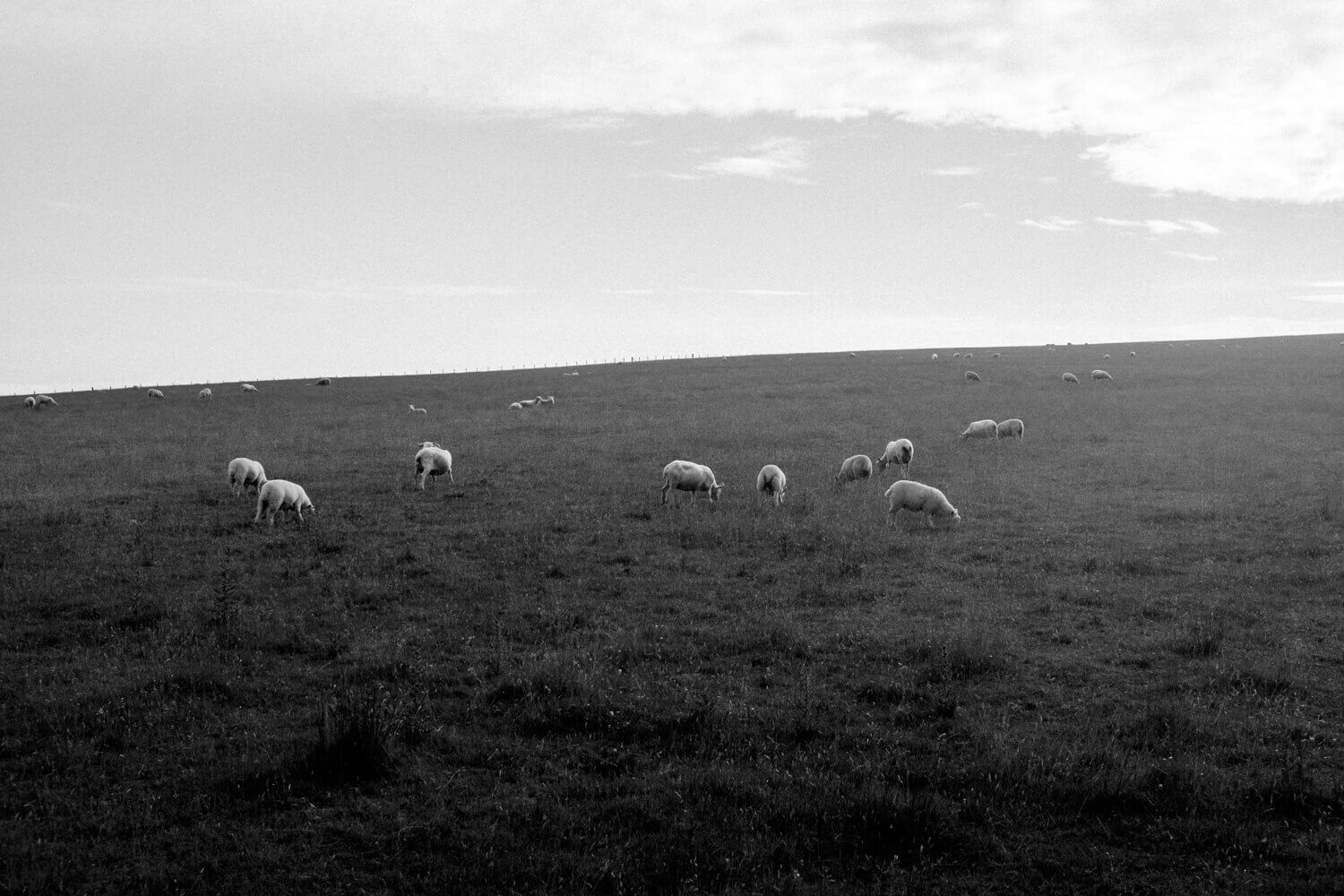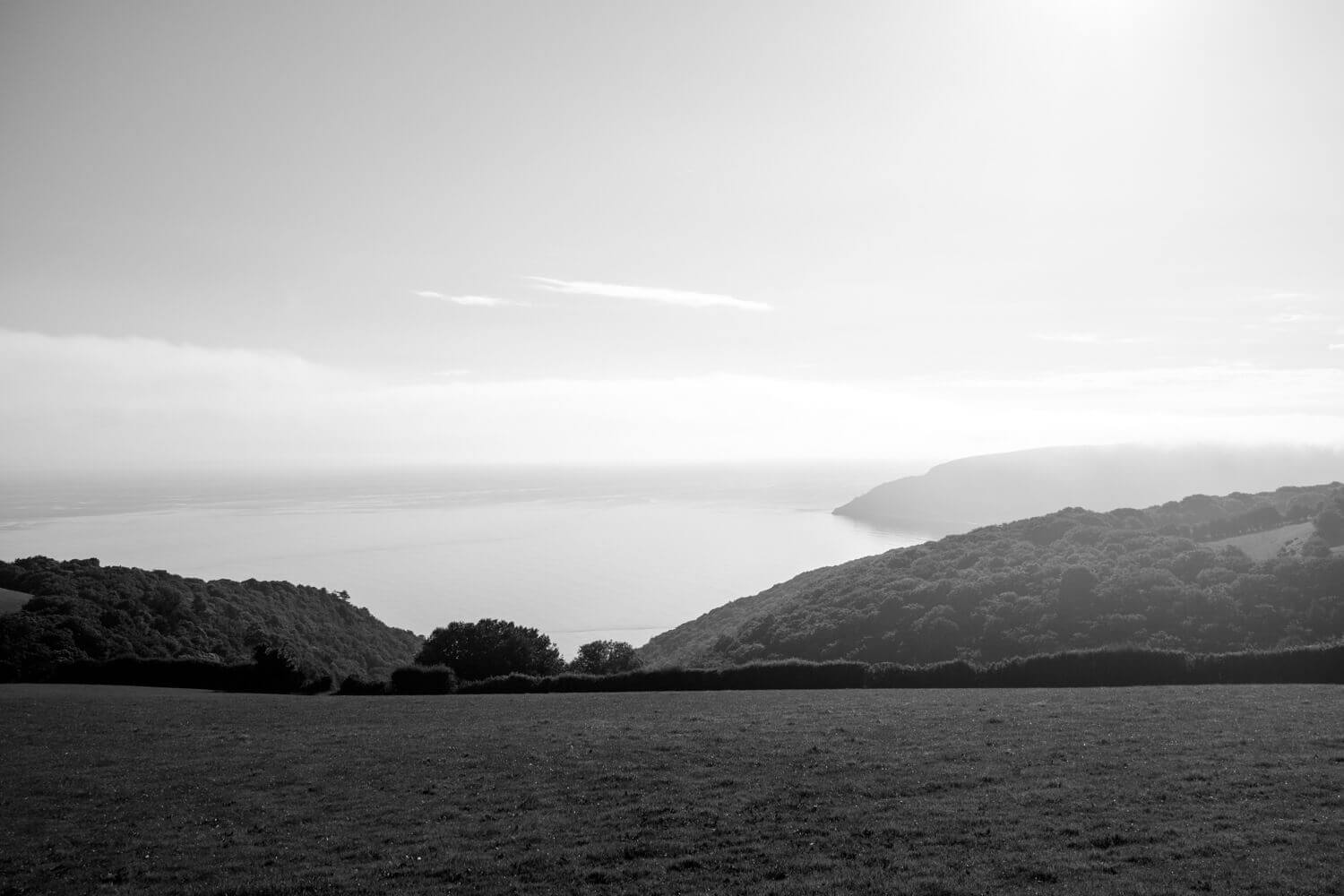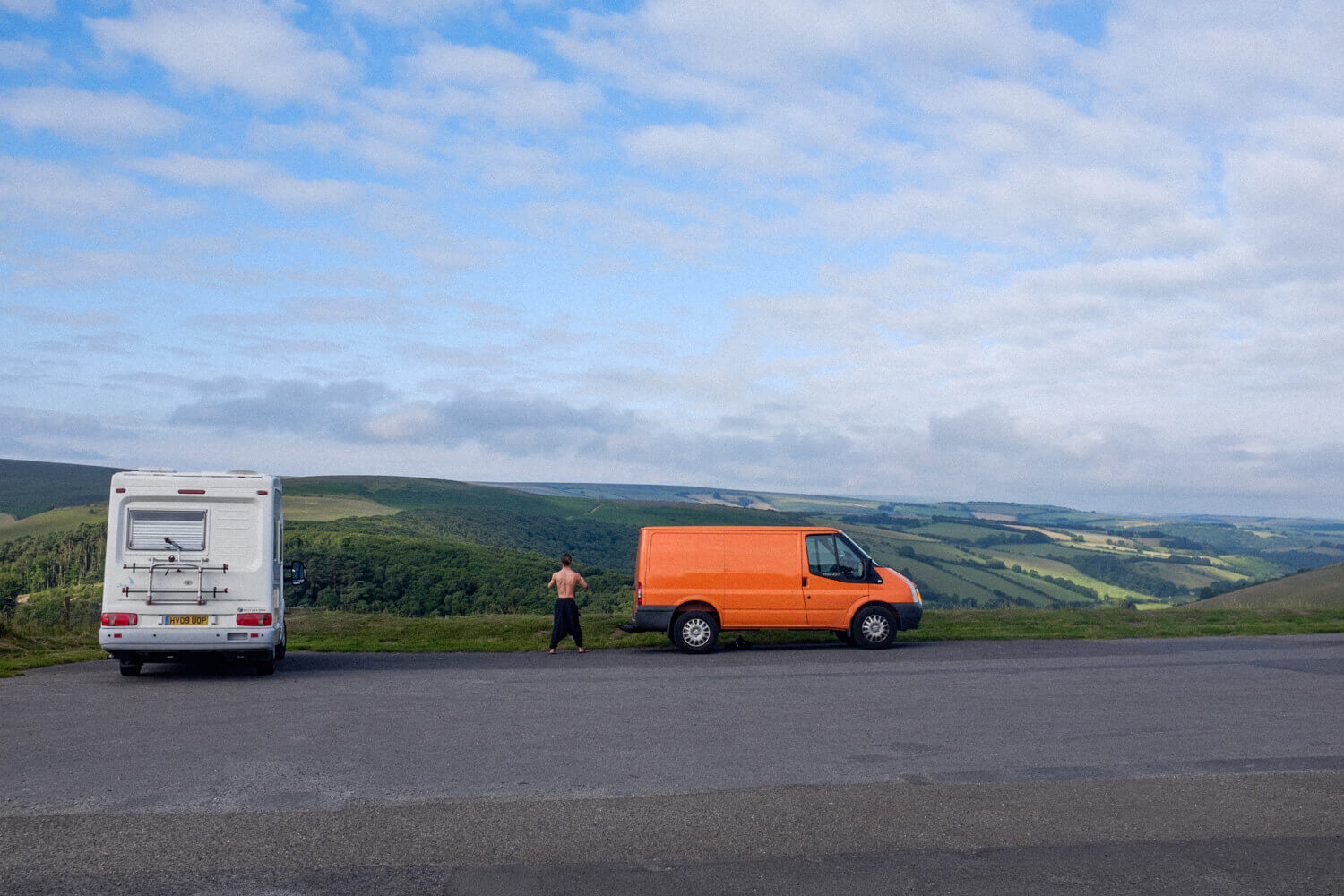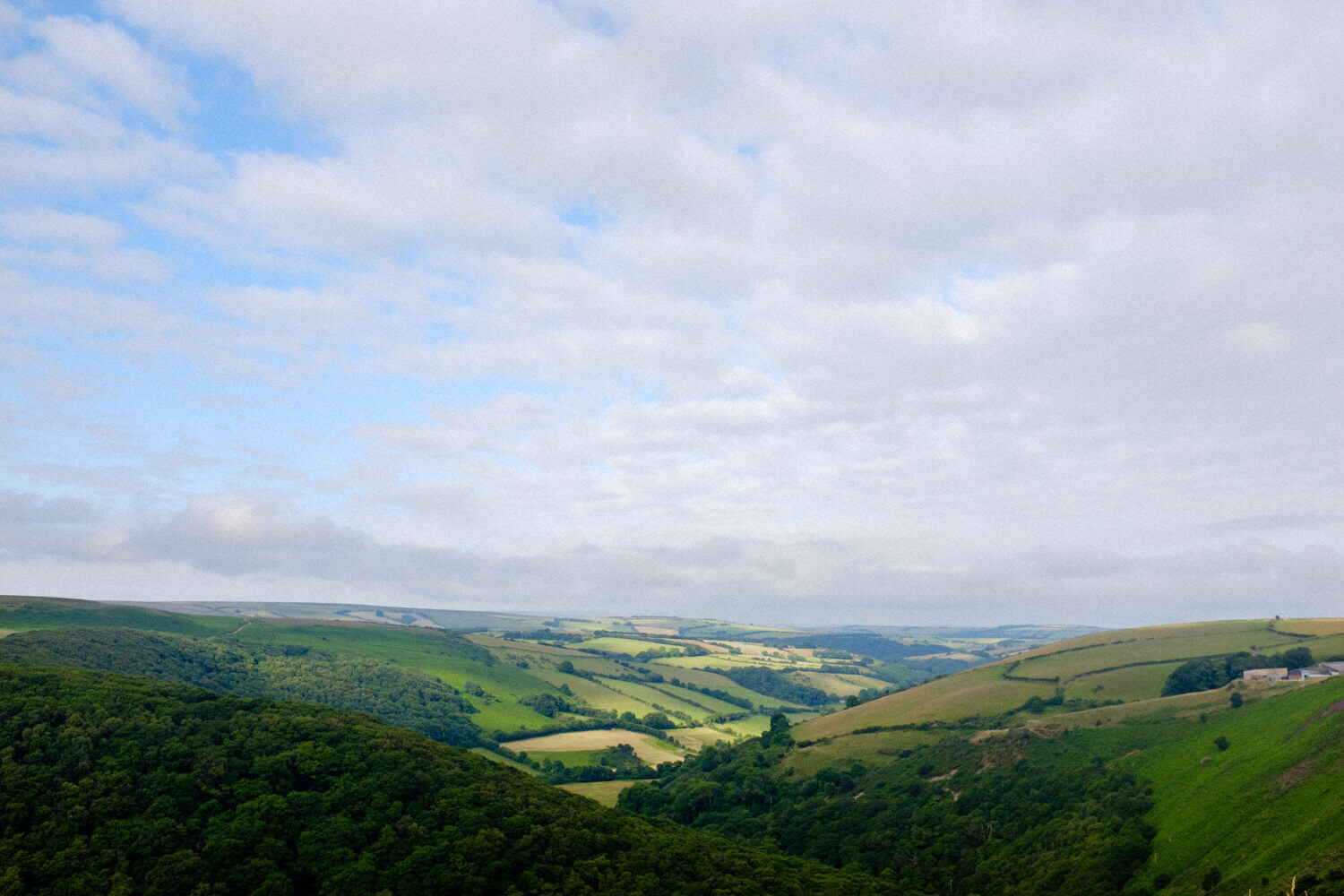 The view from the other side was out to sea and down towards the village. The strange problem with these incredibly steep uphills, is that going down them, especially when carrying a bit of weight on your bike, is not actually always that fun. If fact I walked my bike down a 20% grade section at the suggestion of a roadside sign. I got back on as it levelled out and coasted the last few hundred meters down. Took a look at the water and some boats then got a cup of coffee at a tearoom where groups of D&E students where preparing for their days hike.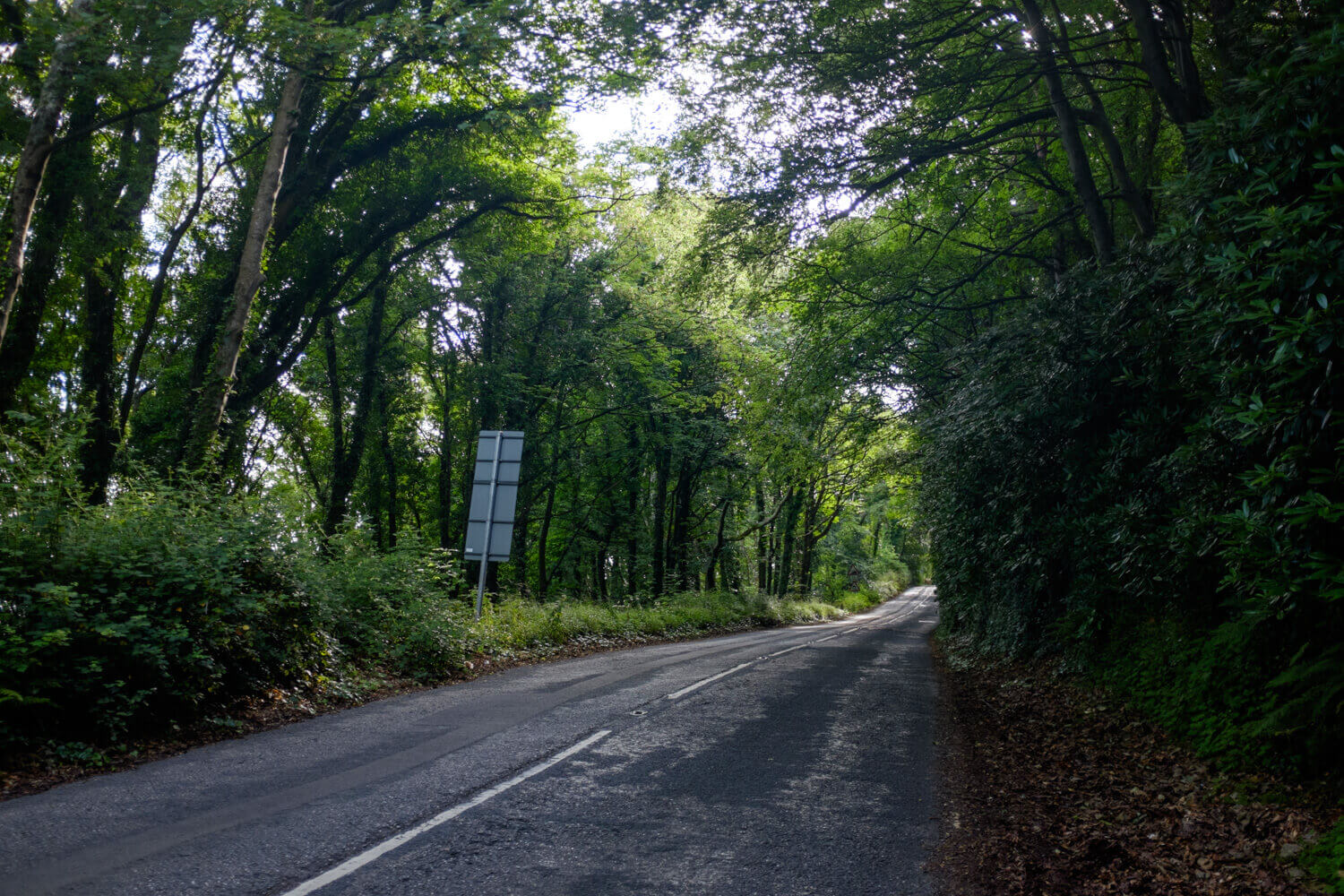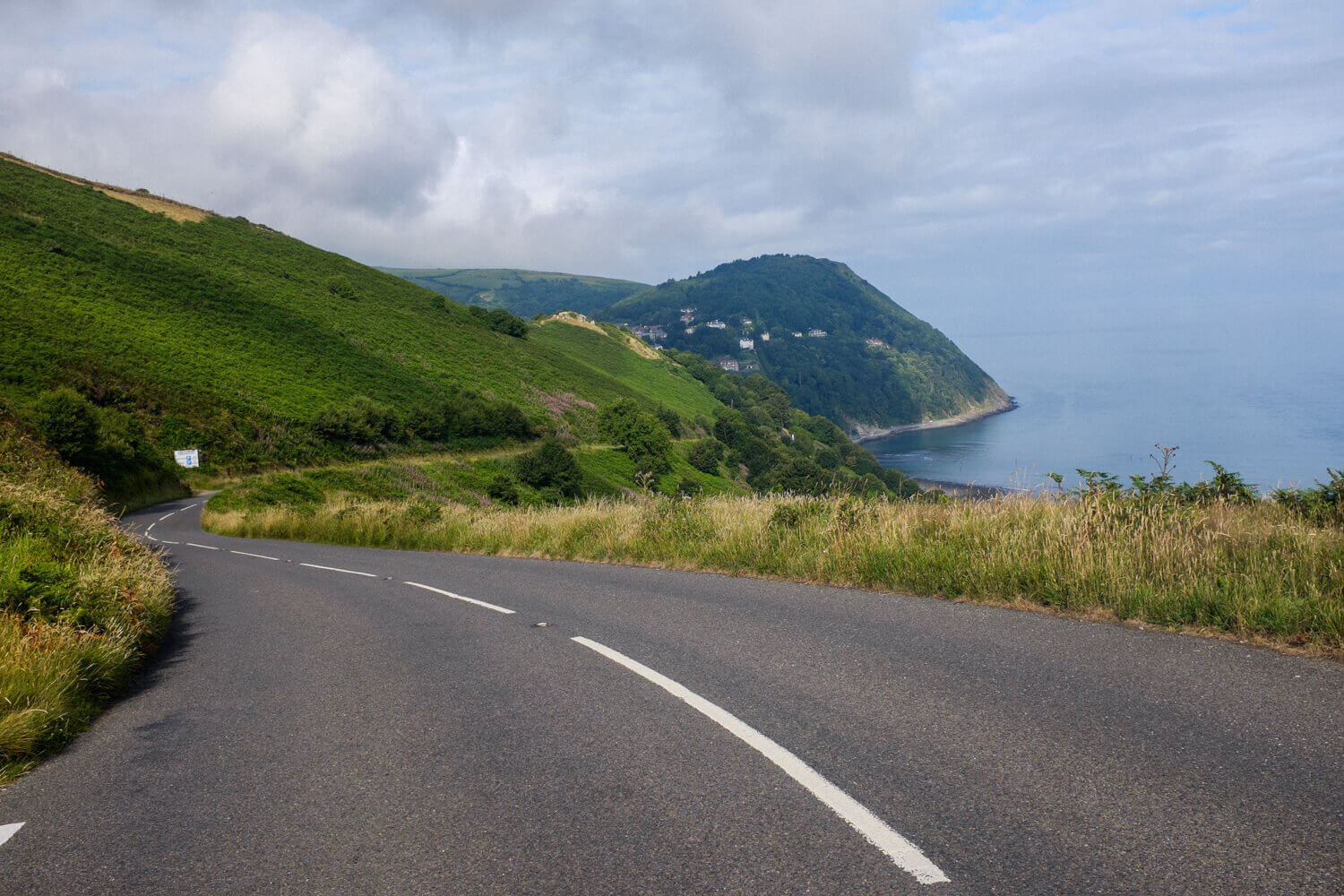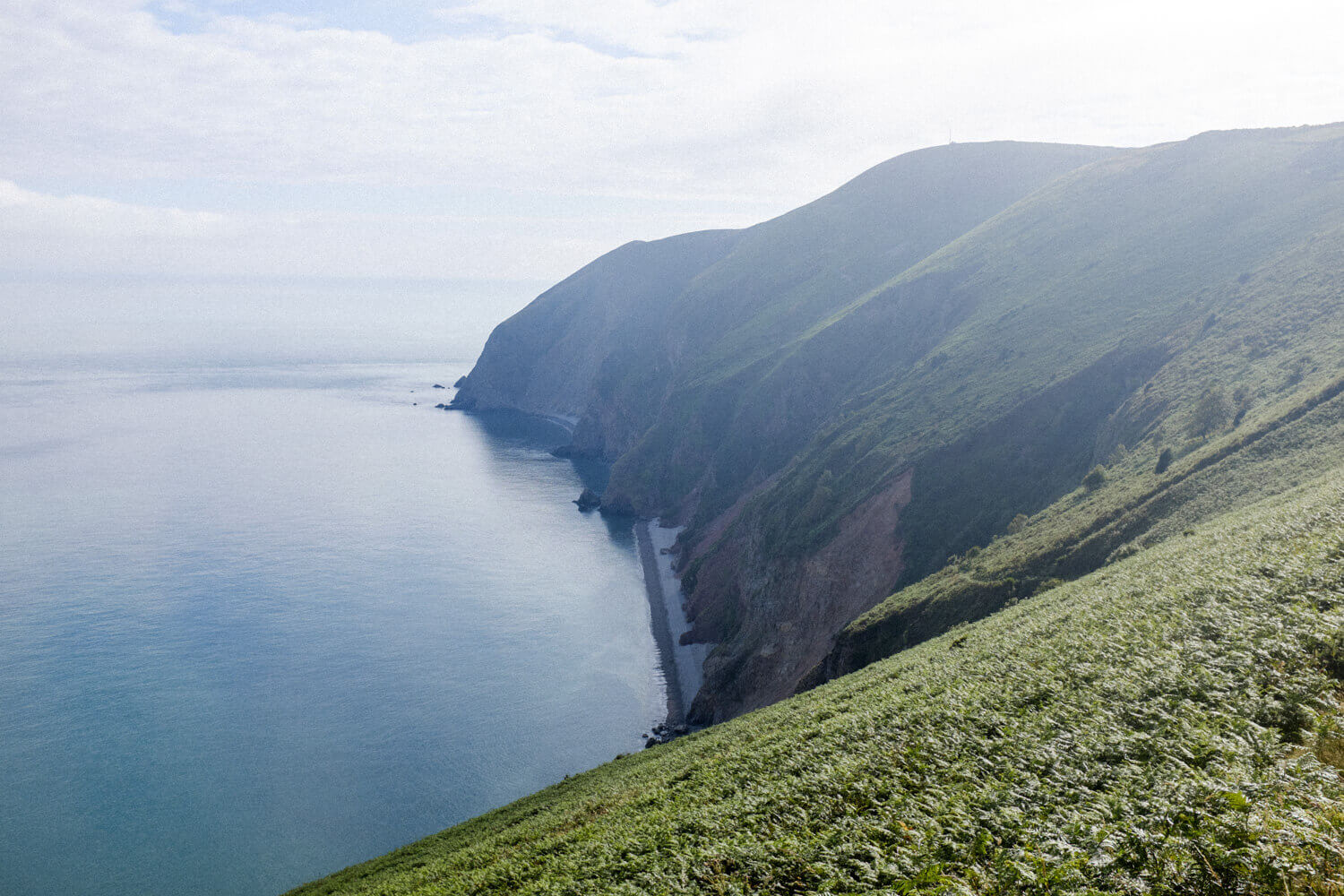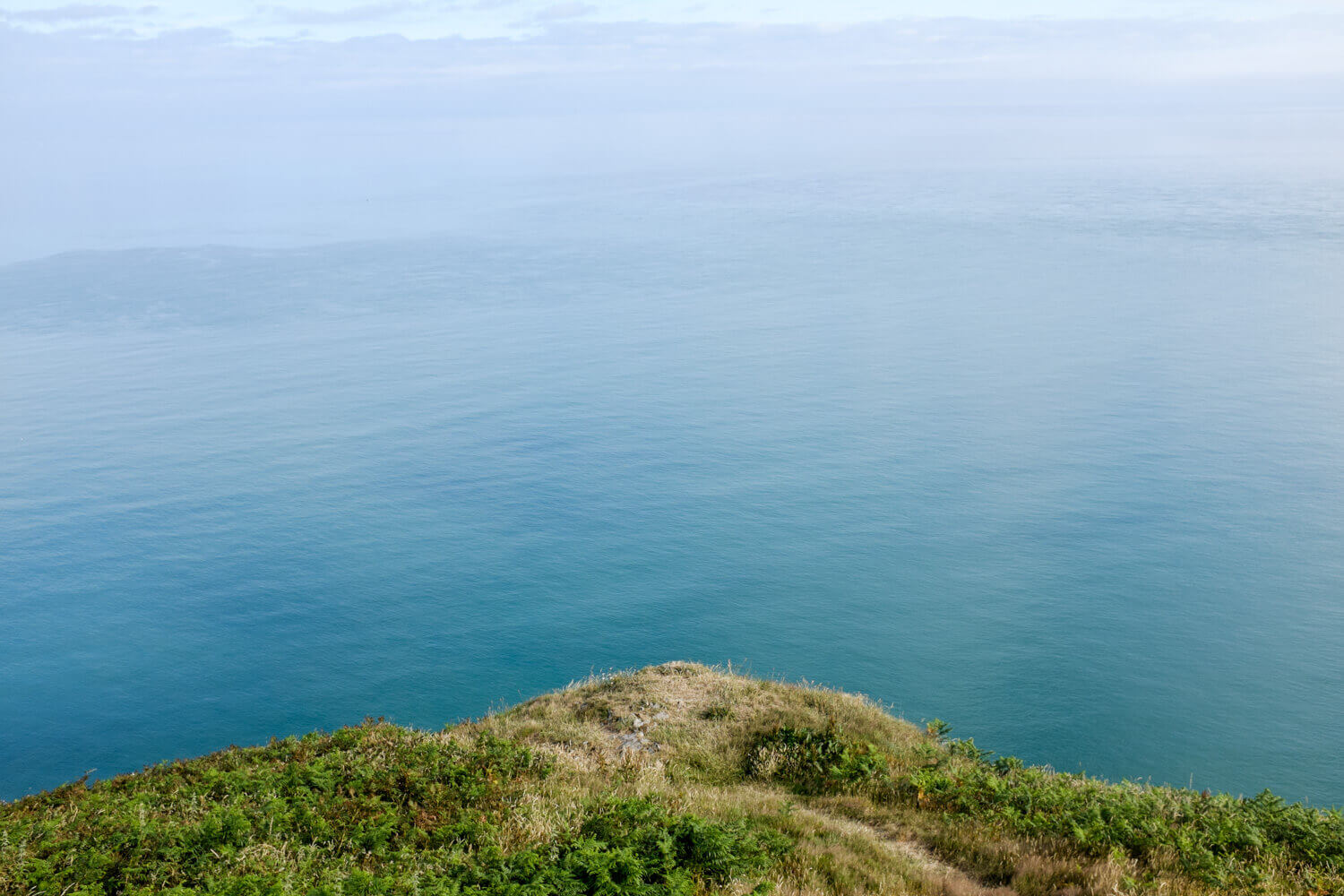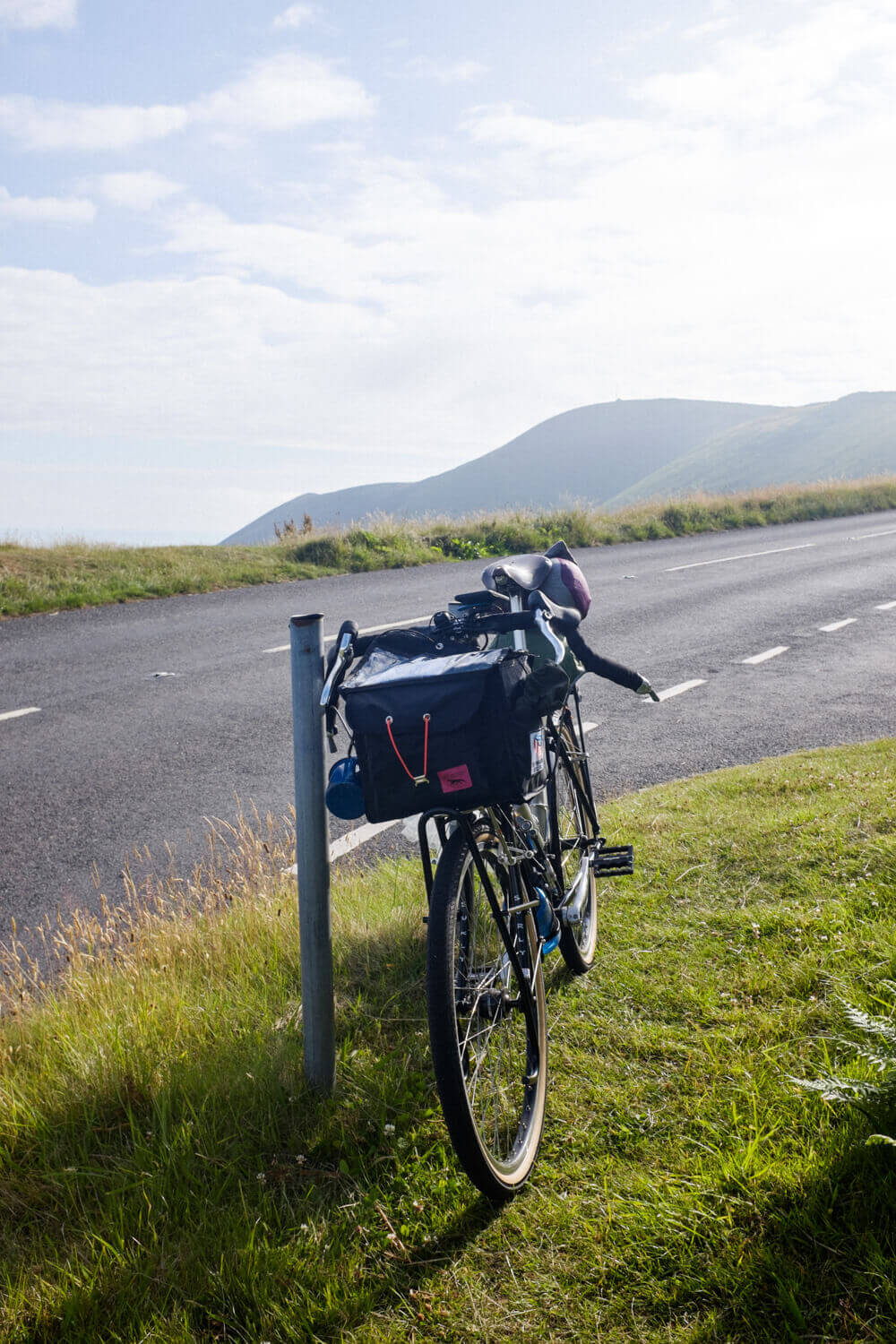 It was a picturesque spot. And, perhaps like all seaside villages, it was best seen early in the morning before the tourists flooded in to buy fridge magnets and fudge.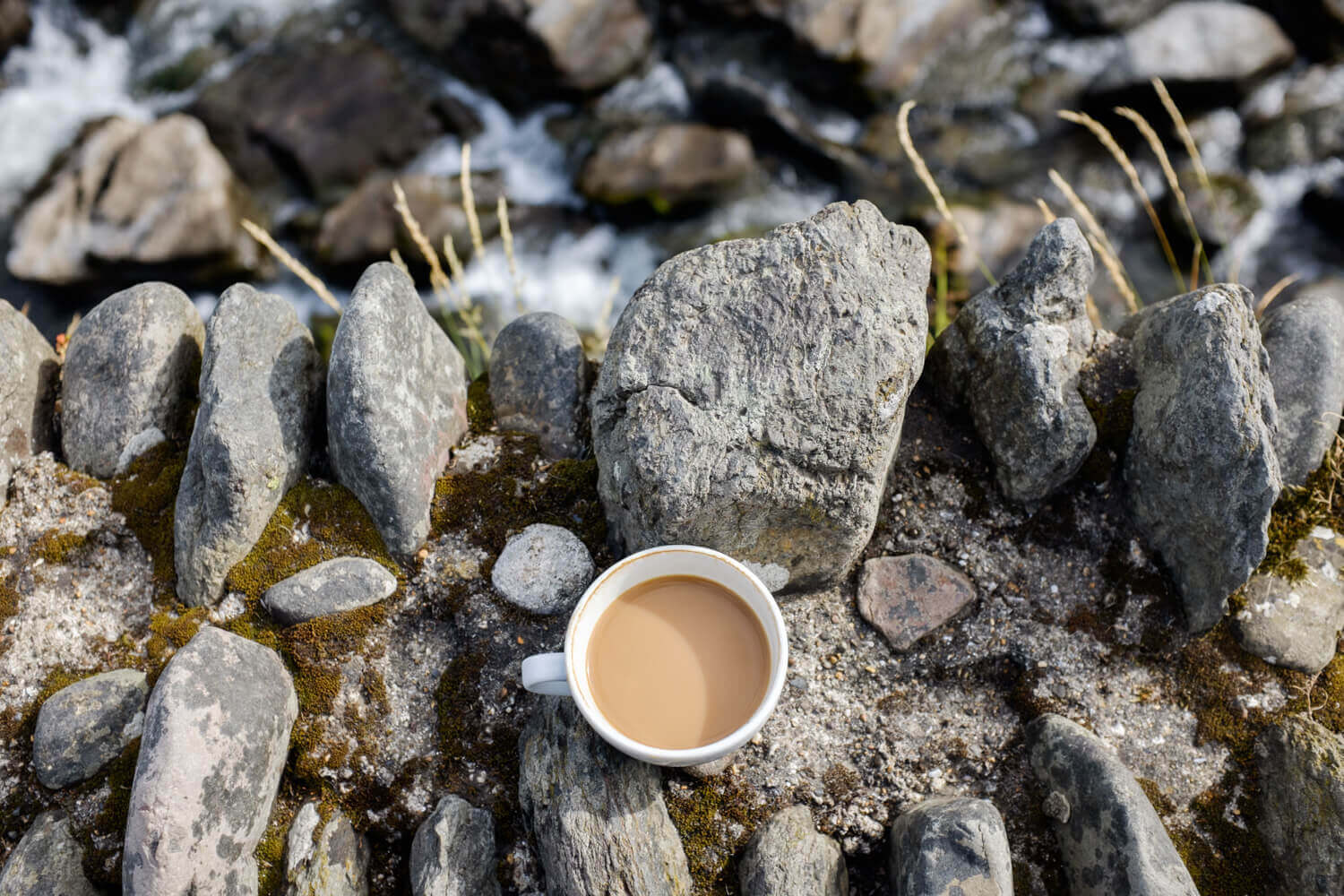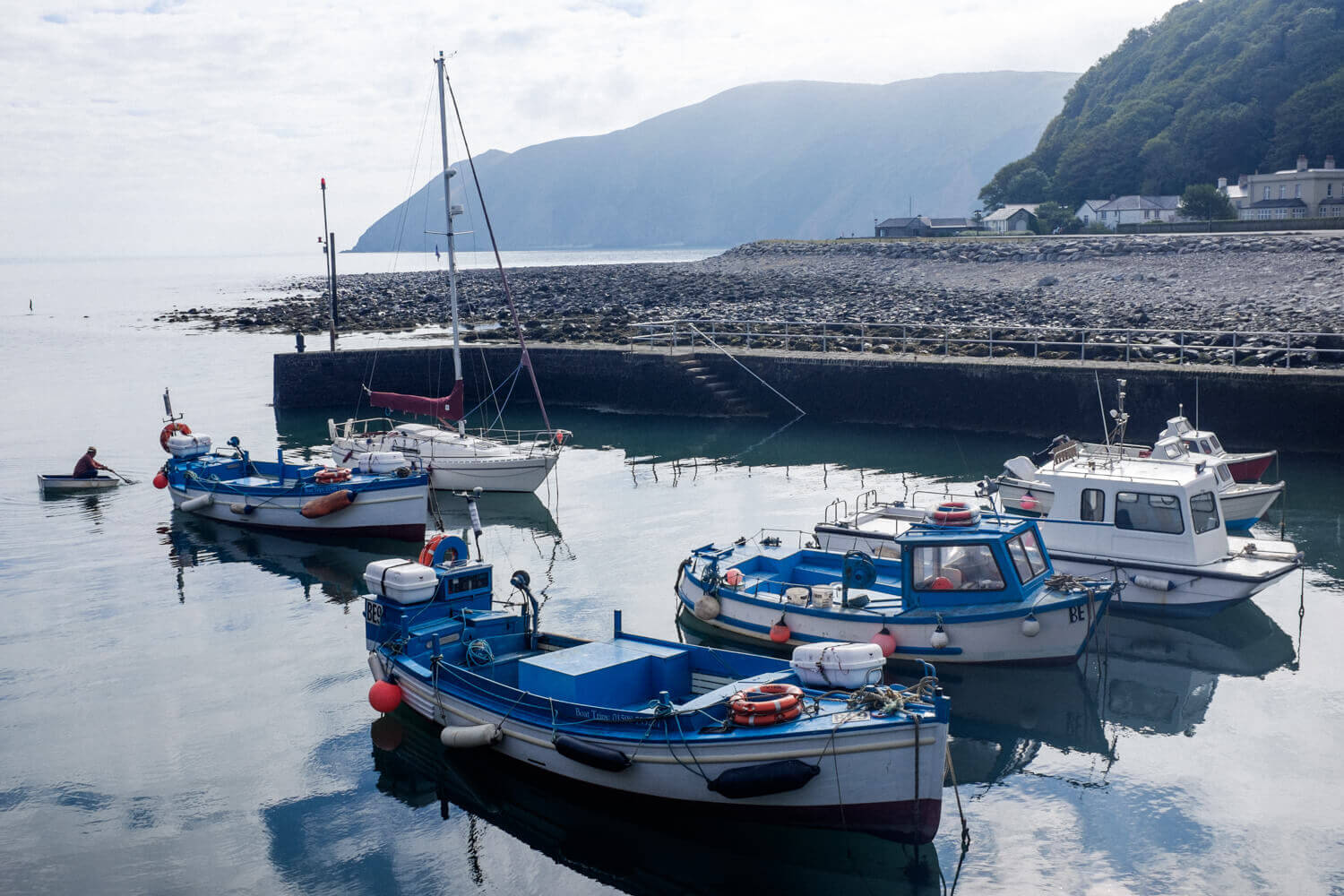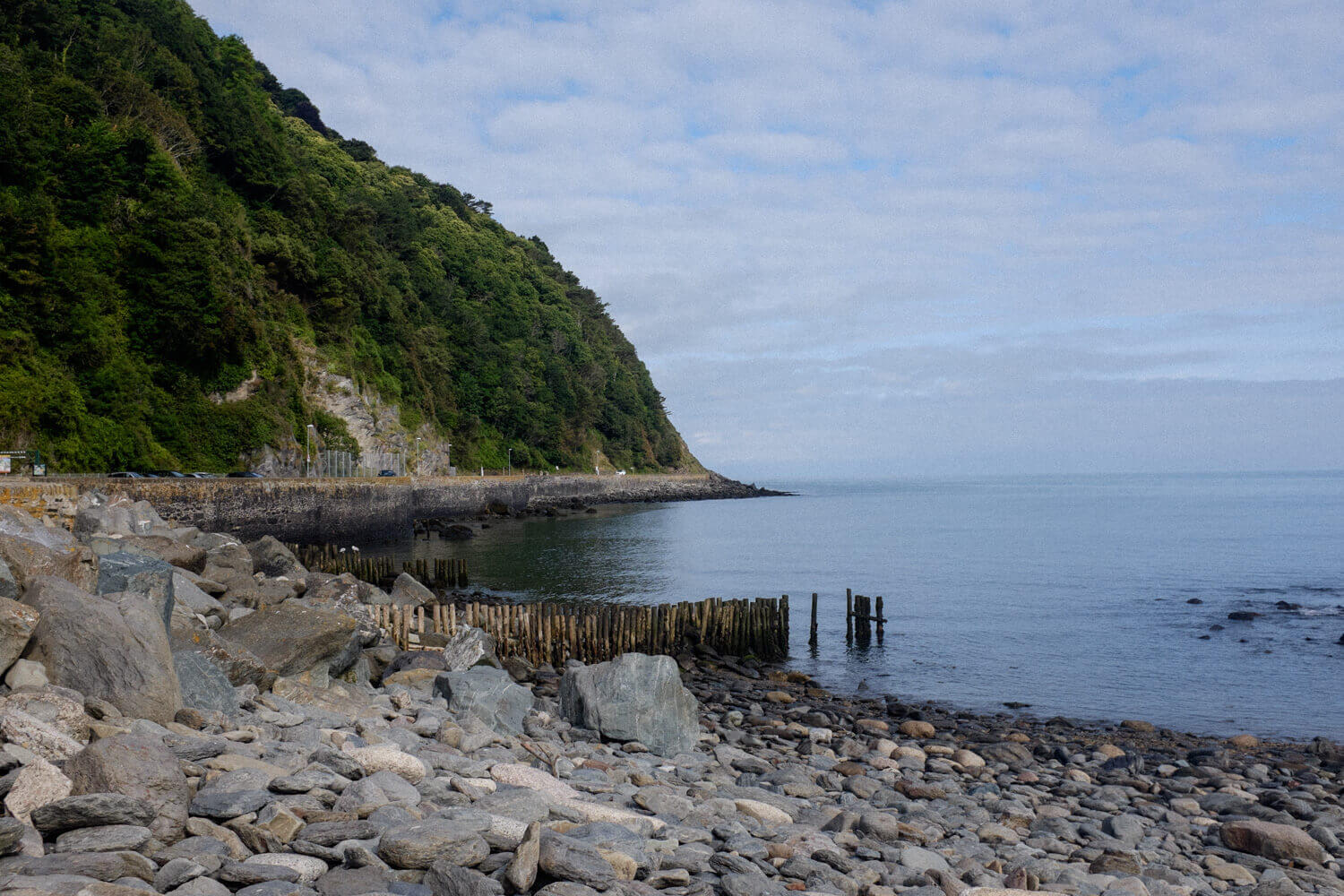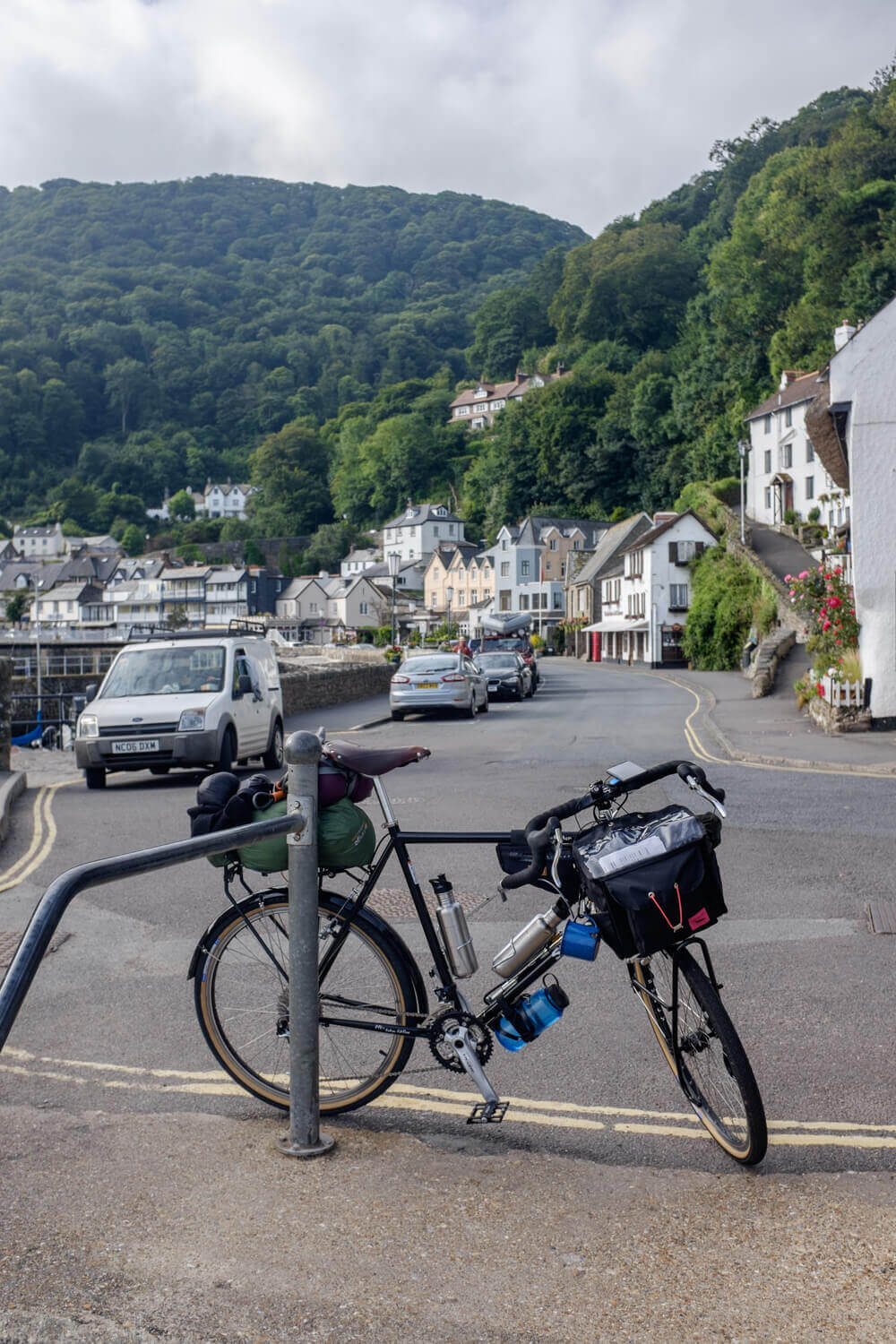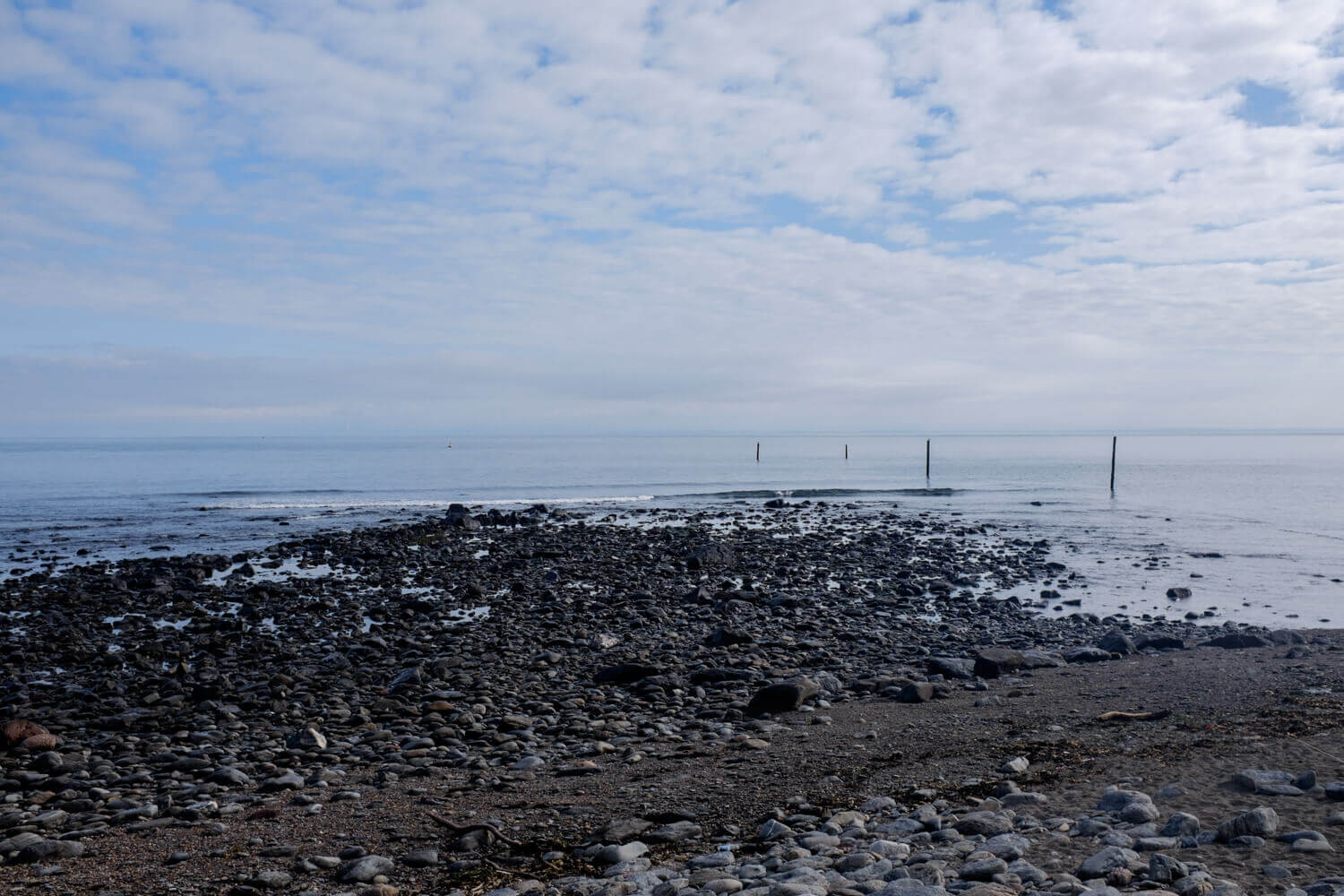 Leaving the village for the first time I ever I'm ashamed to admit I had to get off and push up hill. The grade was 25% which I had to read twice to believe. It levelled out a little and I started cycling again.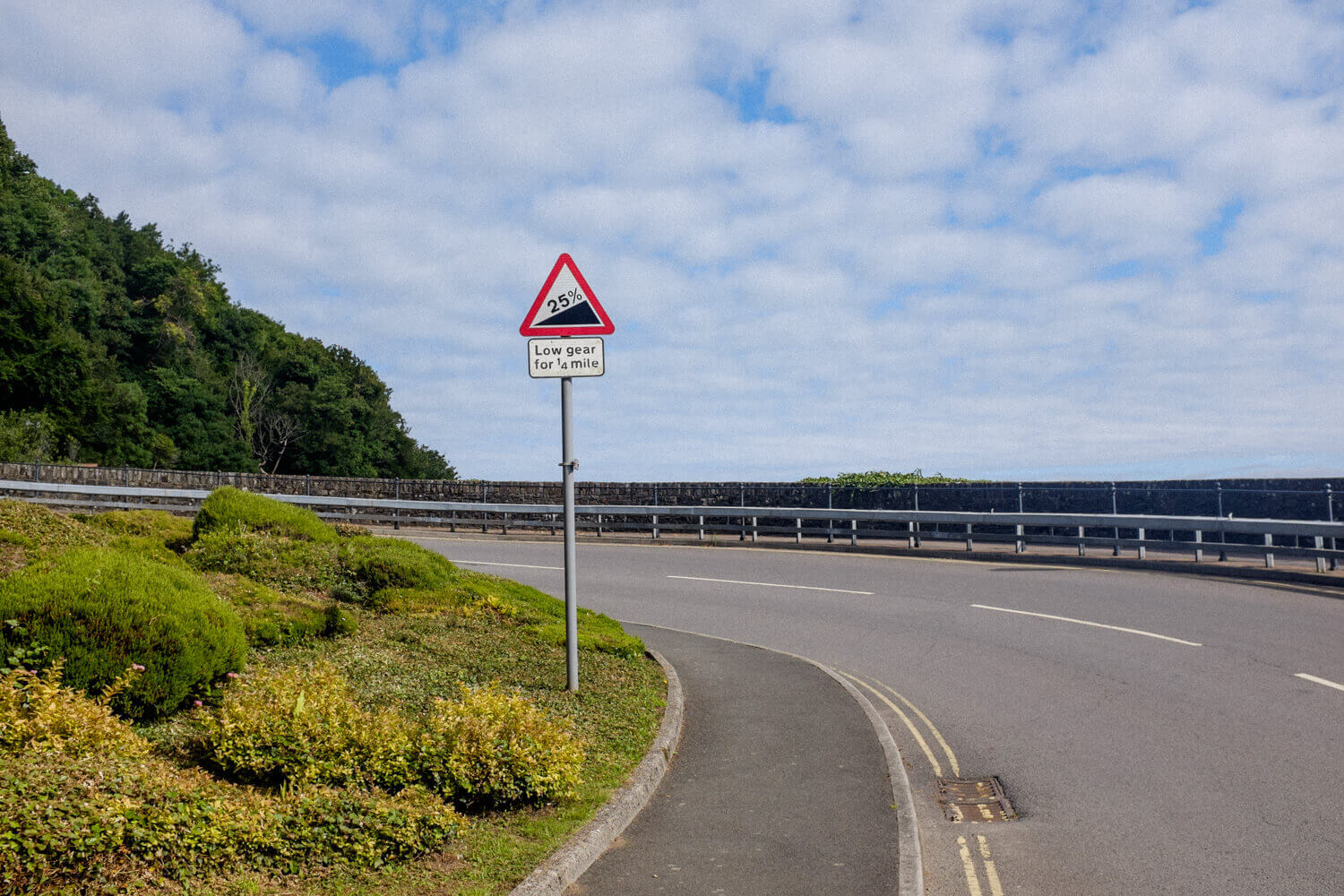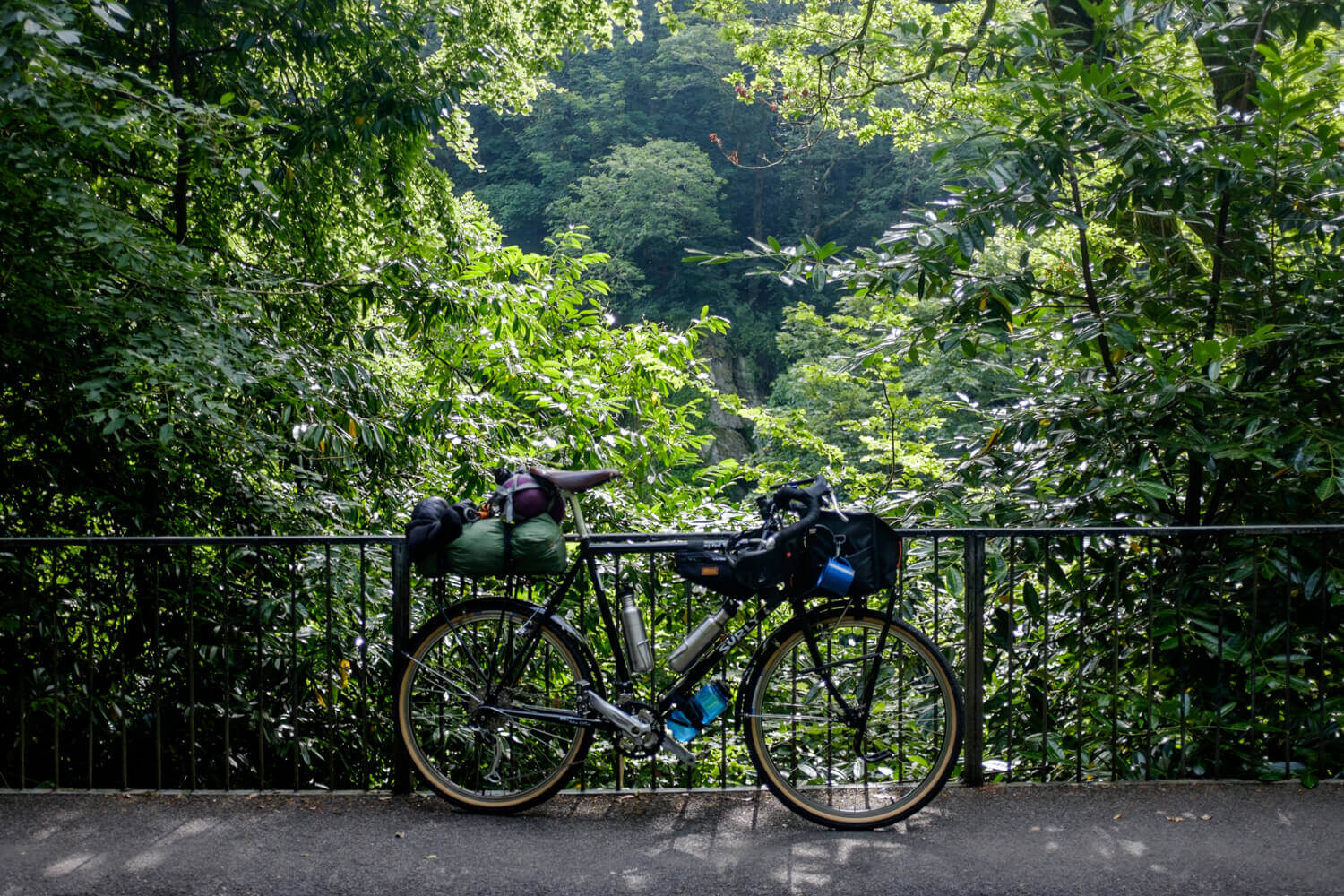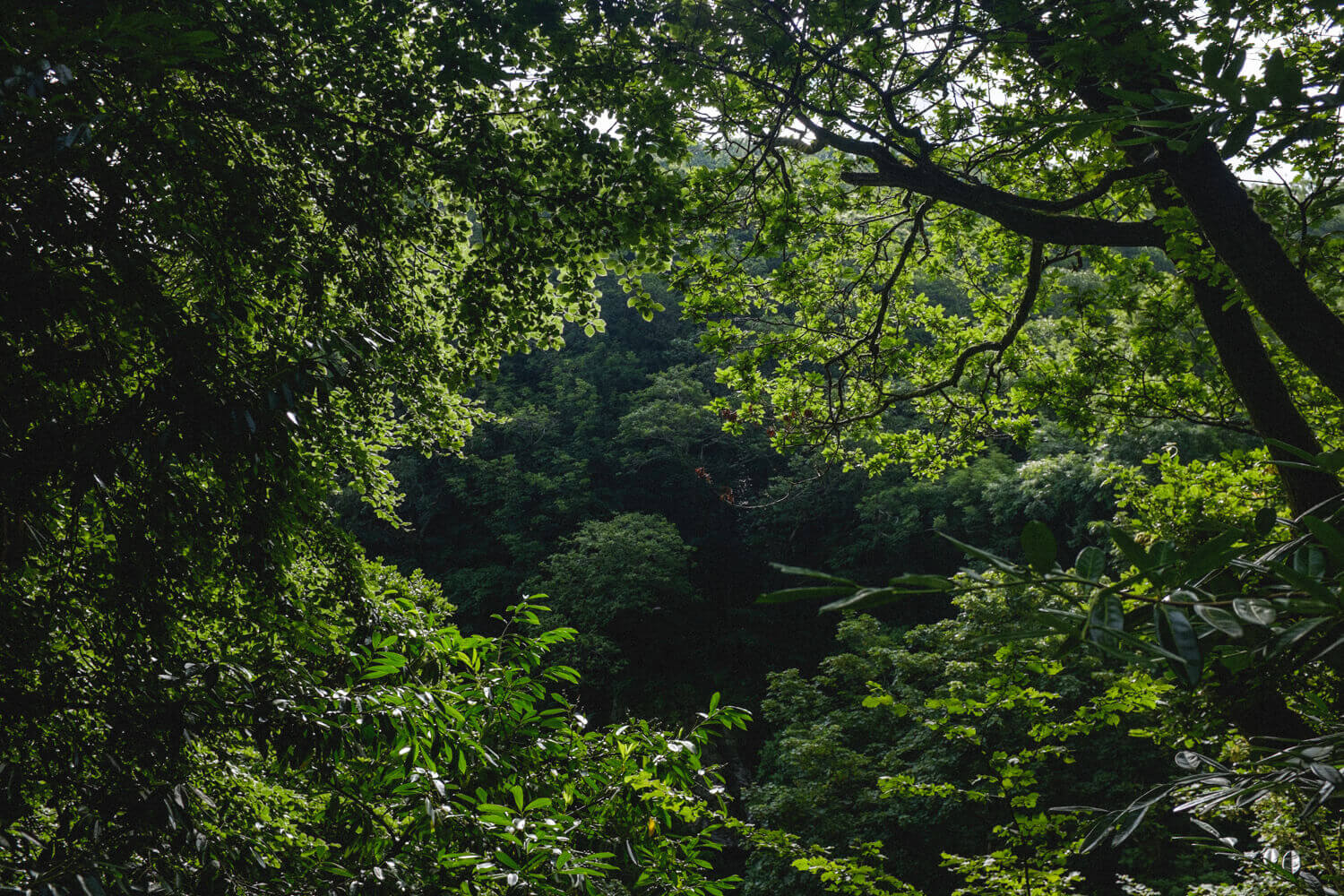 Many hills later I reached my next stop, Croyde, another little village which lacked some of the charm of Porlock or Lynmouth but provided me with lunch – a huge pasty, ice coffee, and a smoothie. 35 miles down – I was making good progress but couldn't help but worry about the ups and downs ahead.
To begin with at least, it was smooth sailing. A cycle track ran over 5 miles from Braunton, the next town along, to Barnstaple. It was flat and a nice change of pace after the morning.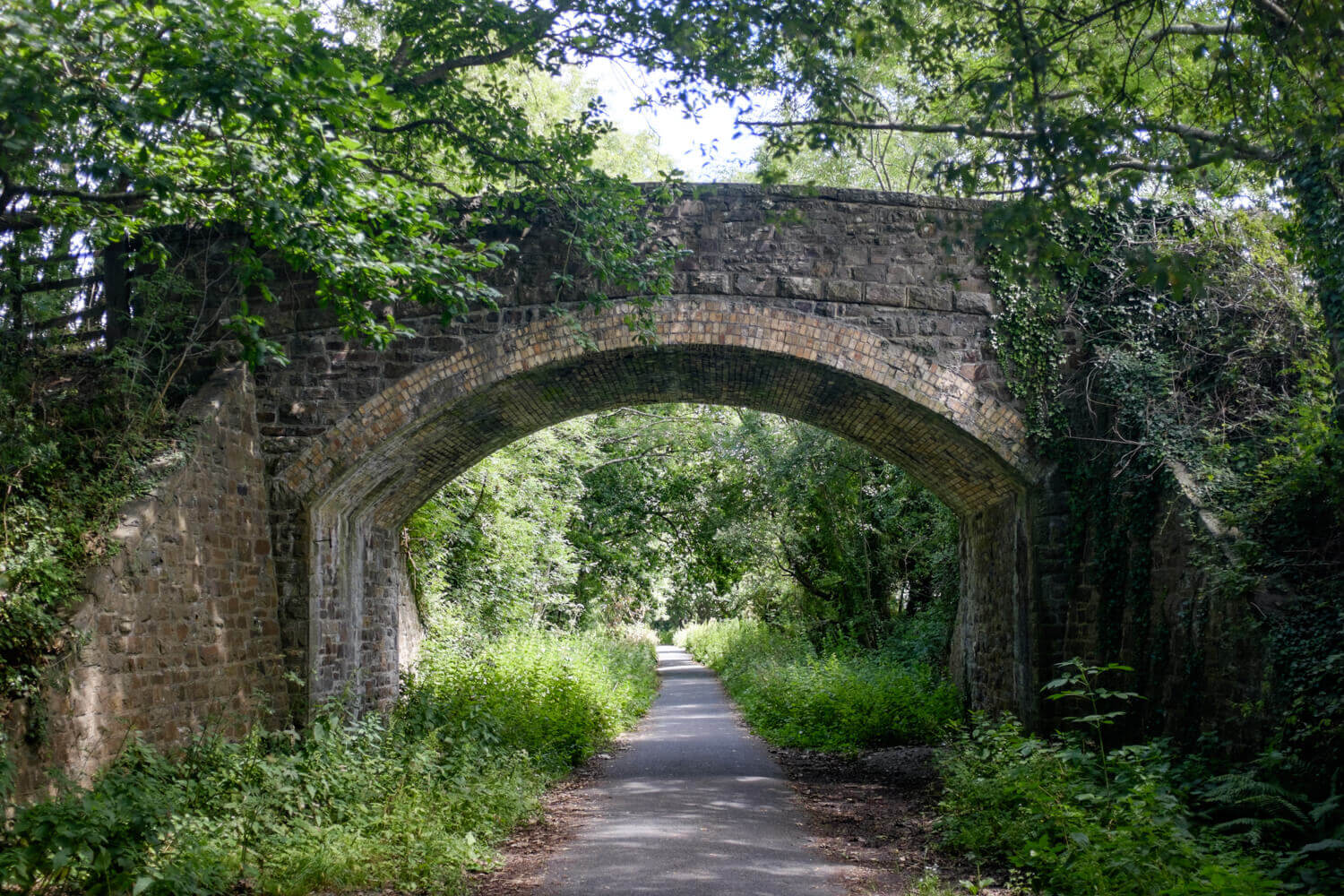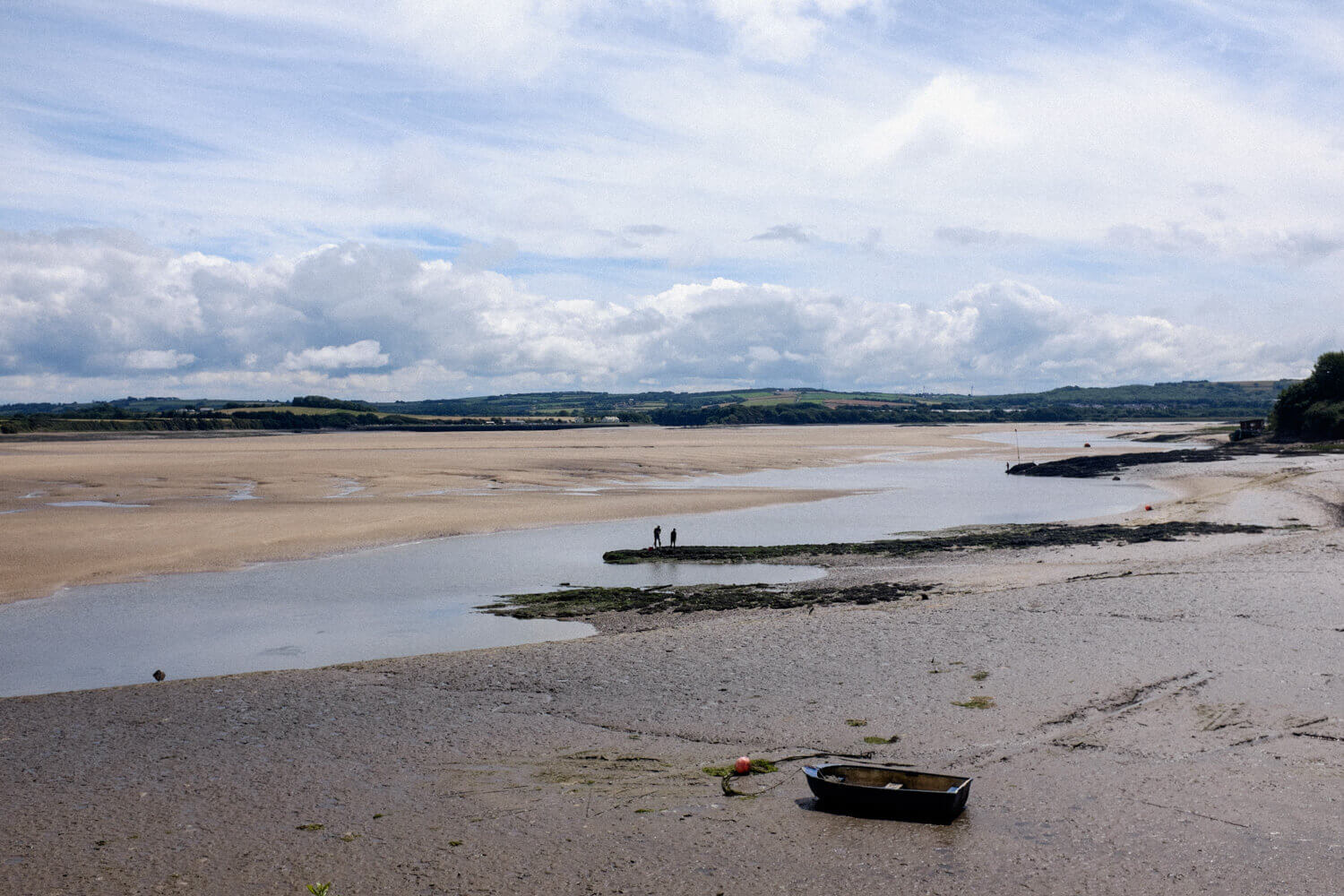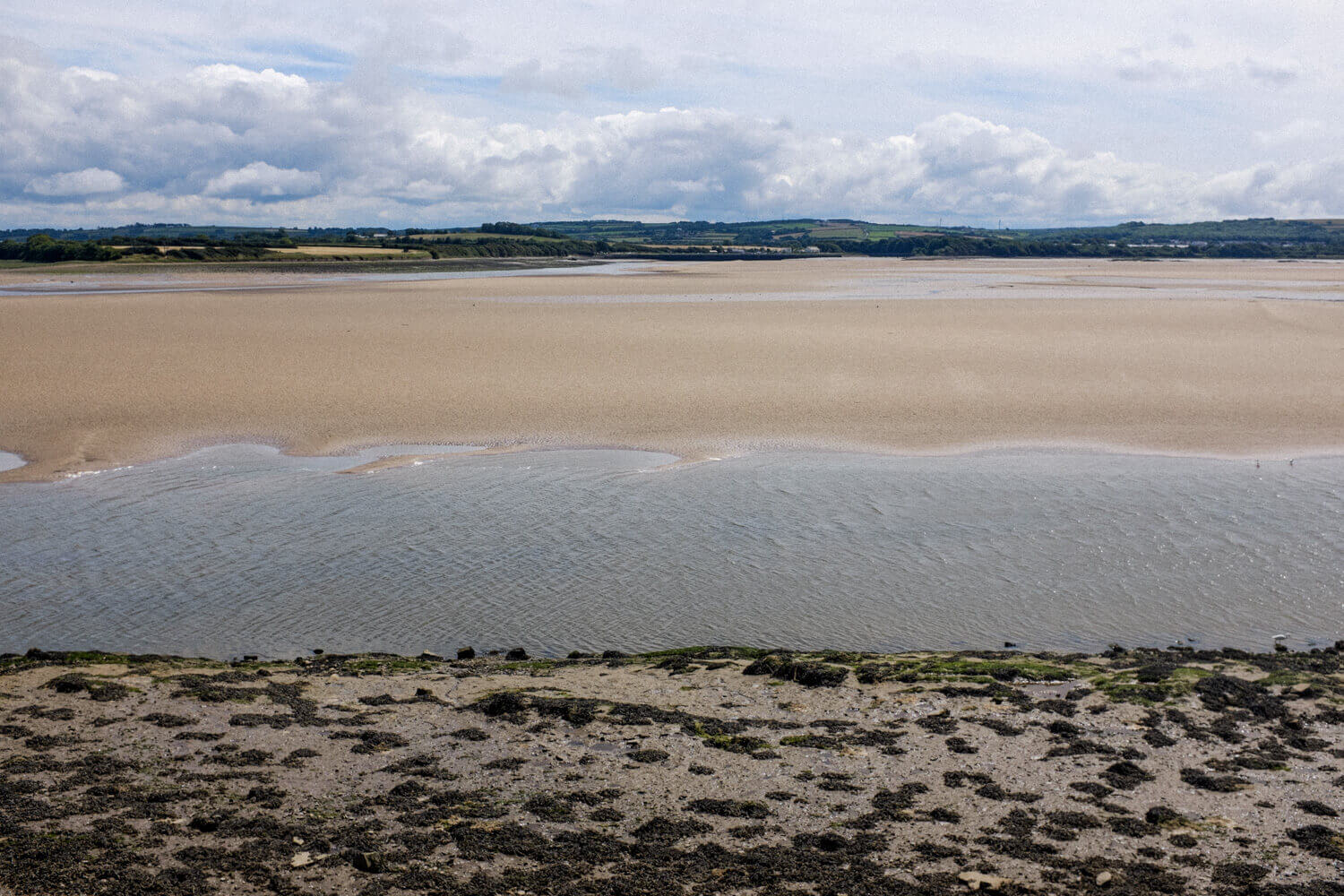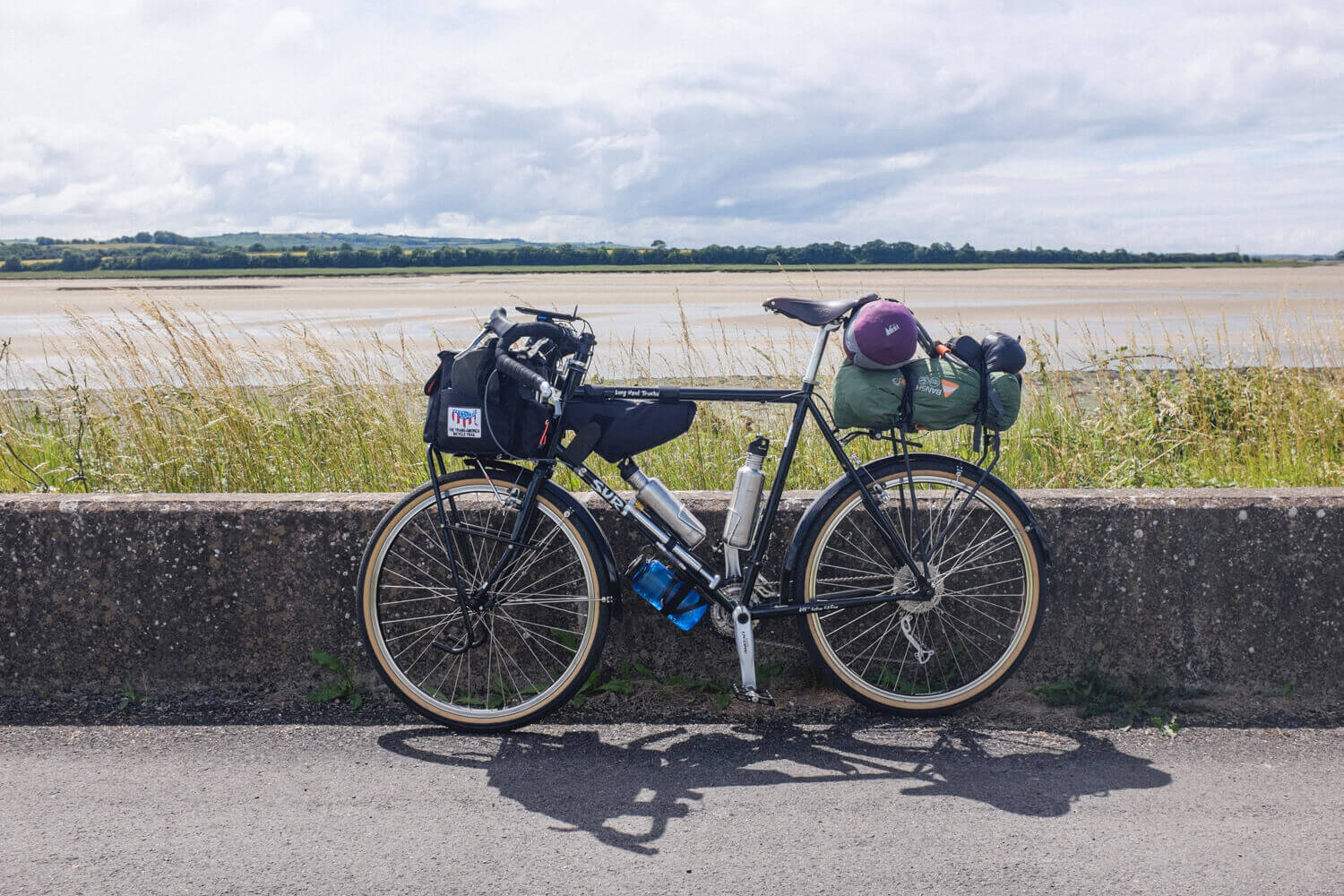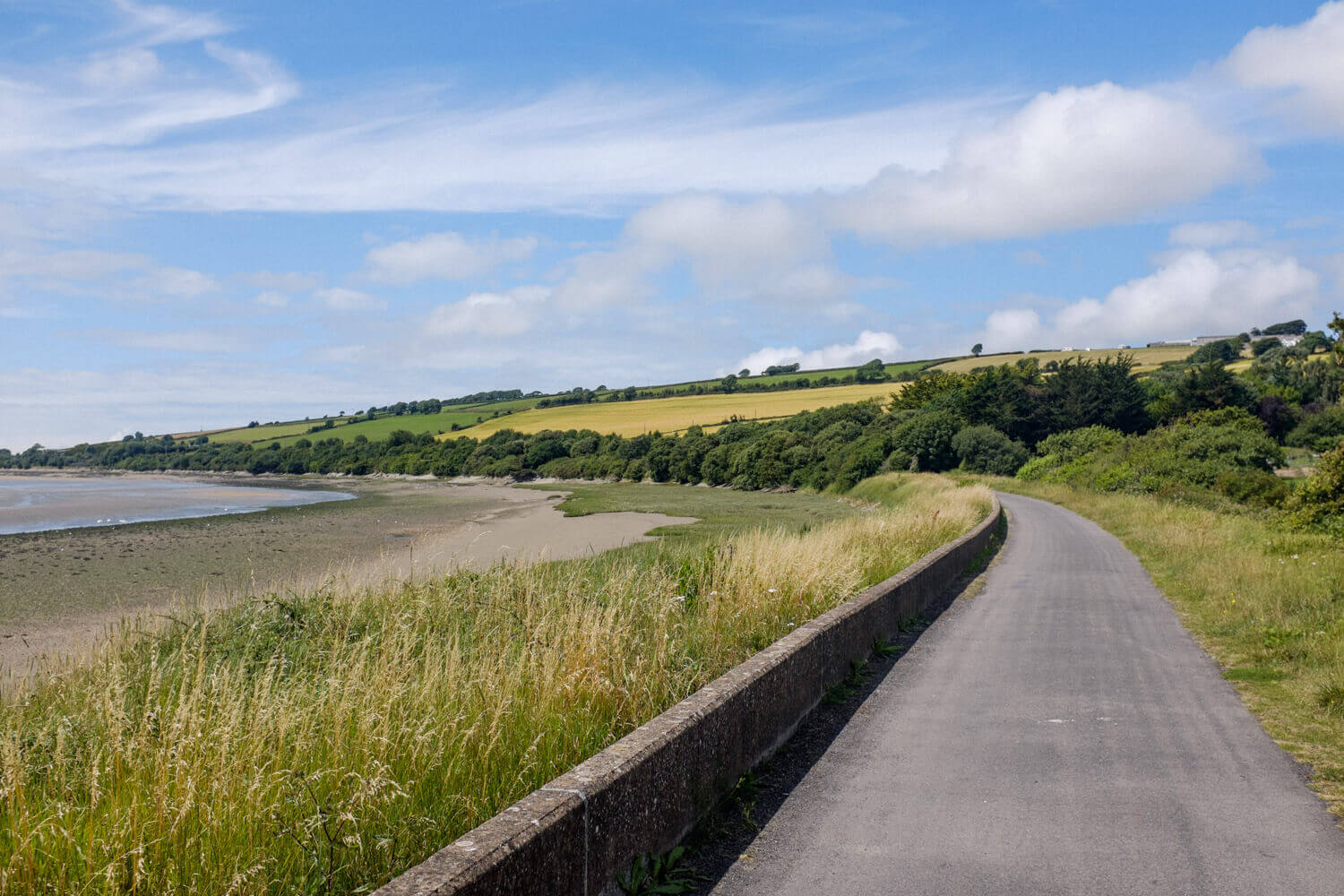 It curved out to the water and followed the sea wall all the way the Barnstaple where a series of other bike paths meshed with the road and eventually lead me back on to country roads. All I saw of Barnstaple was the back of a car park for a large Argos, though I did get the feeling that perhaps Barnstaple itself had about the same appeal.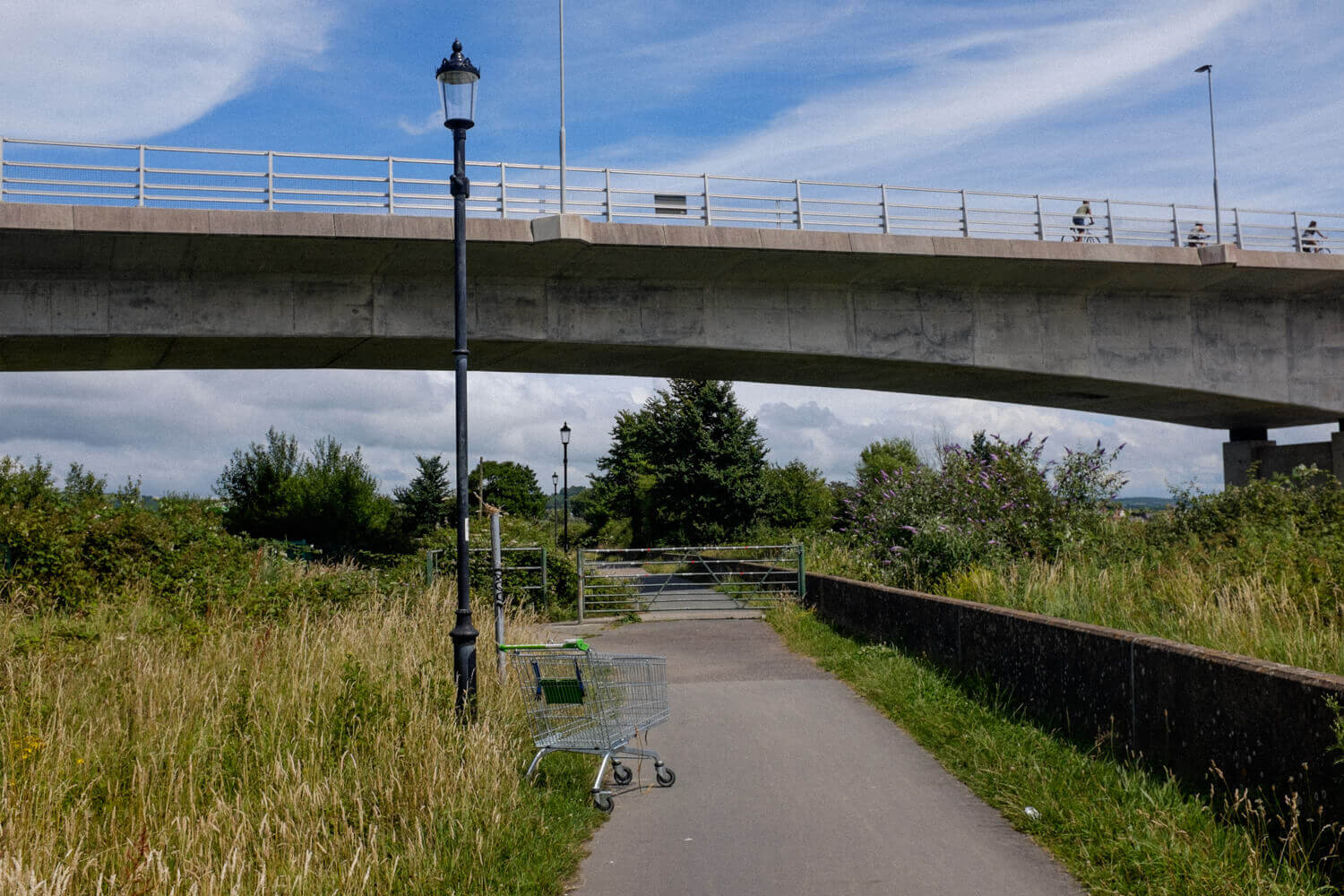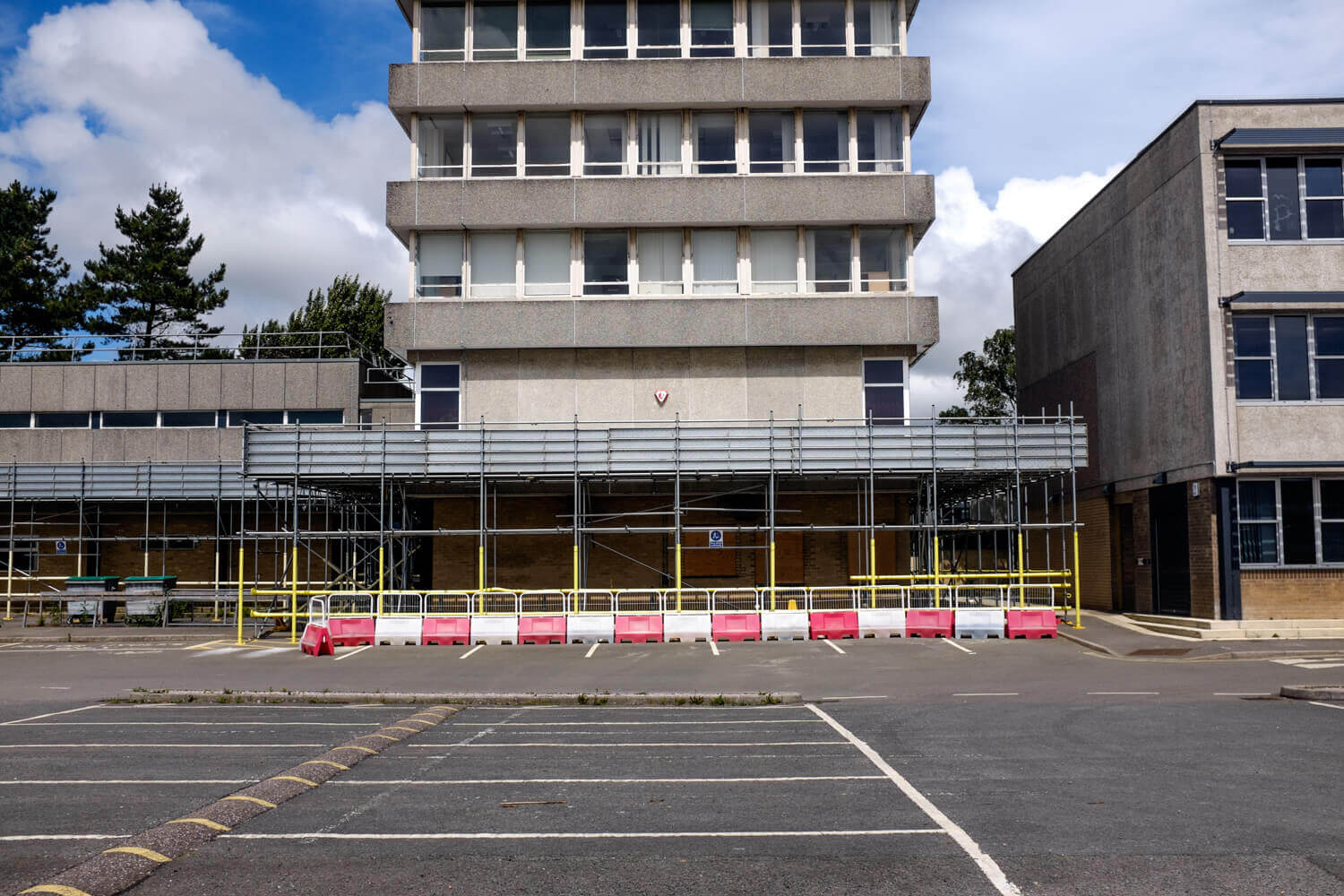 From that point on the day was a bit of a blur, as often happens after an early morning start filled with interesting thing.
The hills kept coming and they got harder to face. My fourth snickers bar of the day did little to help my cause. I took breaks too often, got sunburnt, lied down in fields, and got annoyed.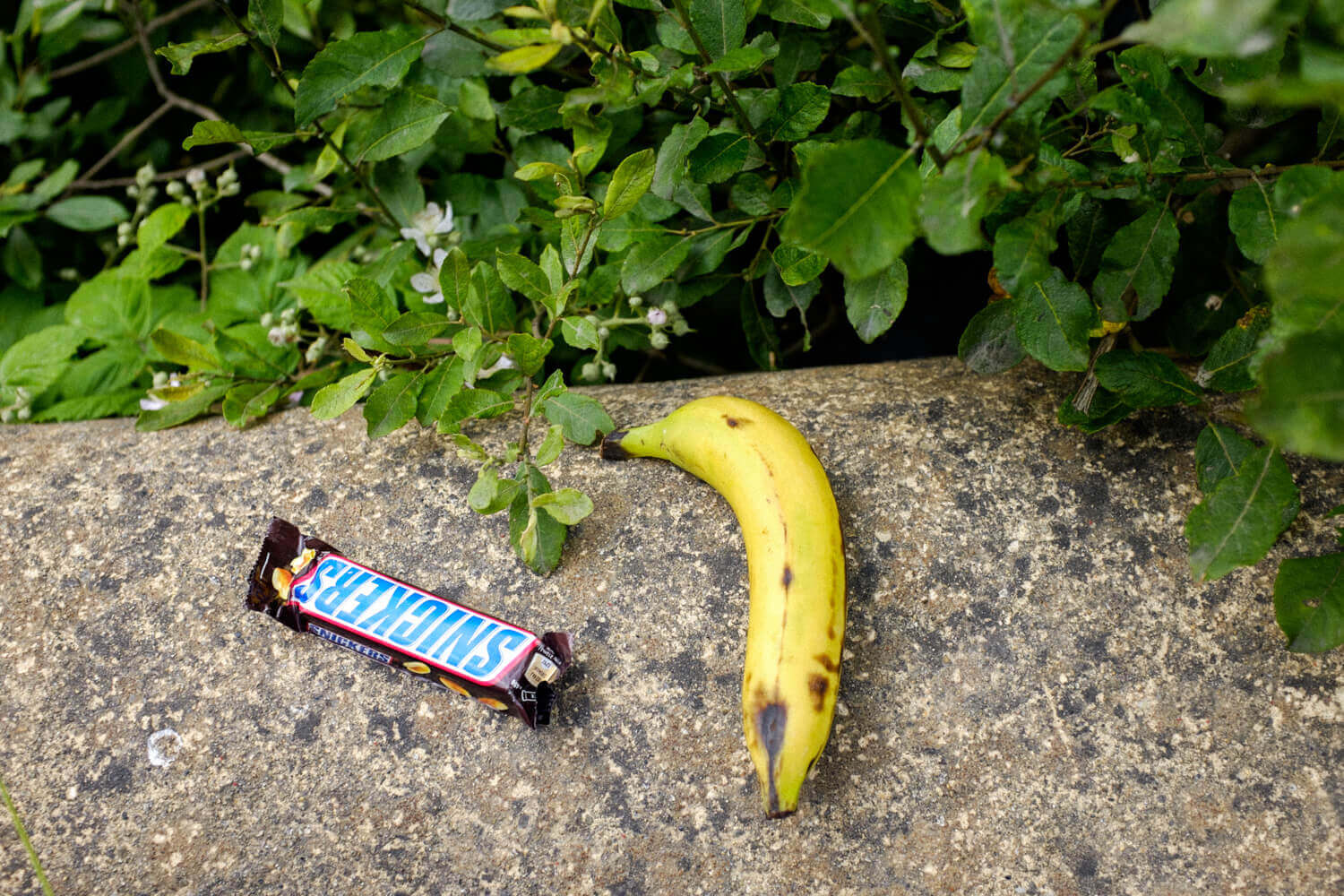 Eventually I surfaced at Challacombe. Another tiny village which had a pub and a shop. The shop turned out to also serve up teas ("Best Cream Tea Ever") and coffees and I sat in the garden drinking a huge £2 pot of coffee, trying to find the energy for the final push to a campsite I'd set my eyes on about 10 miles away.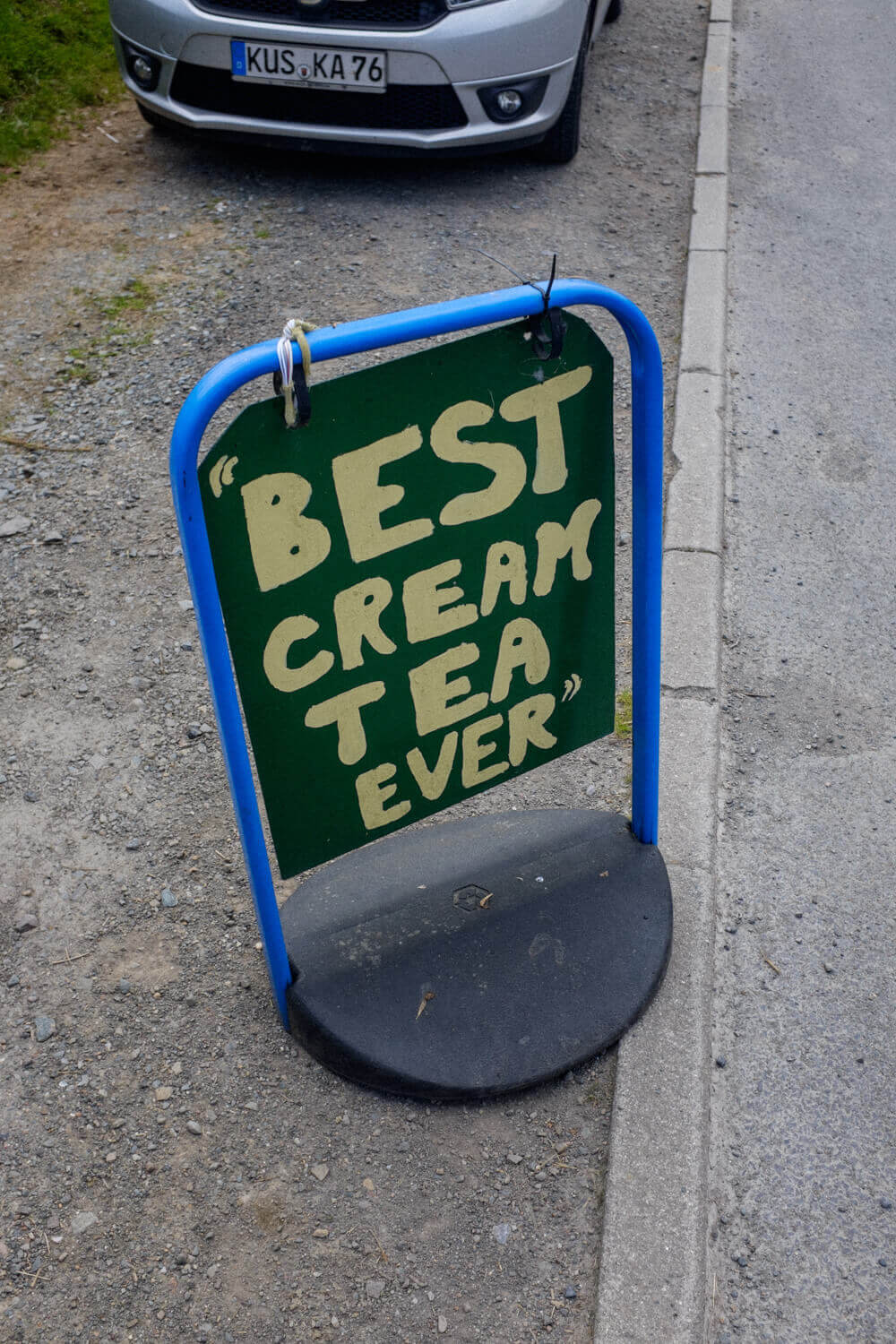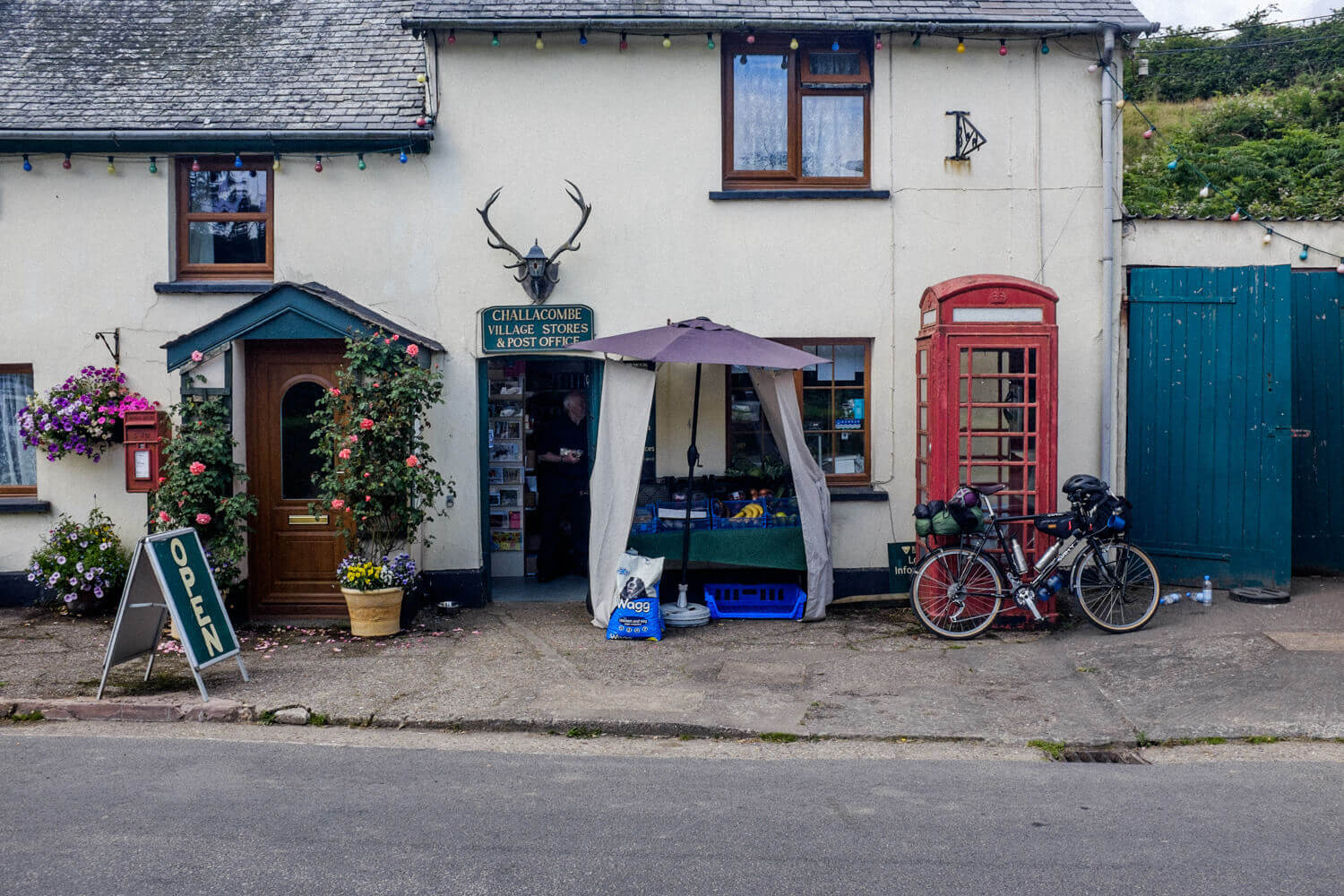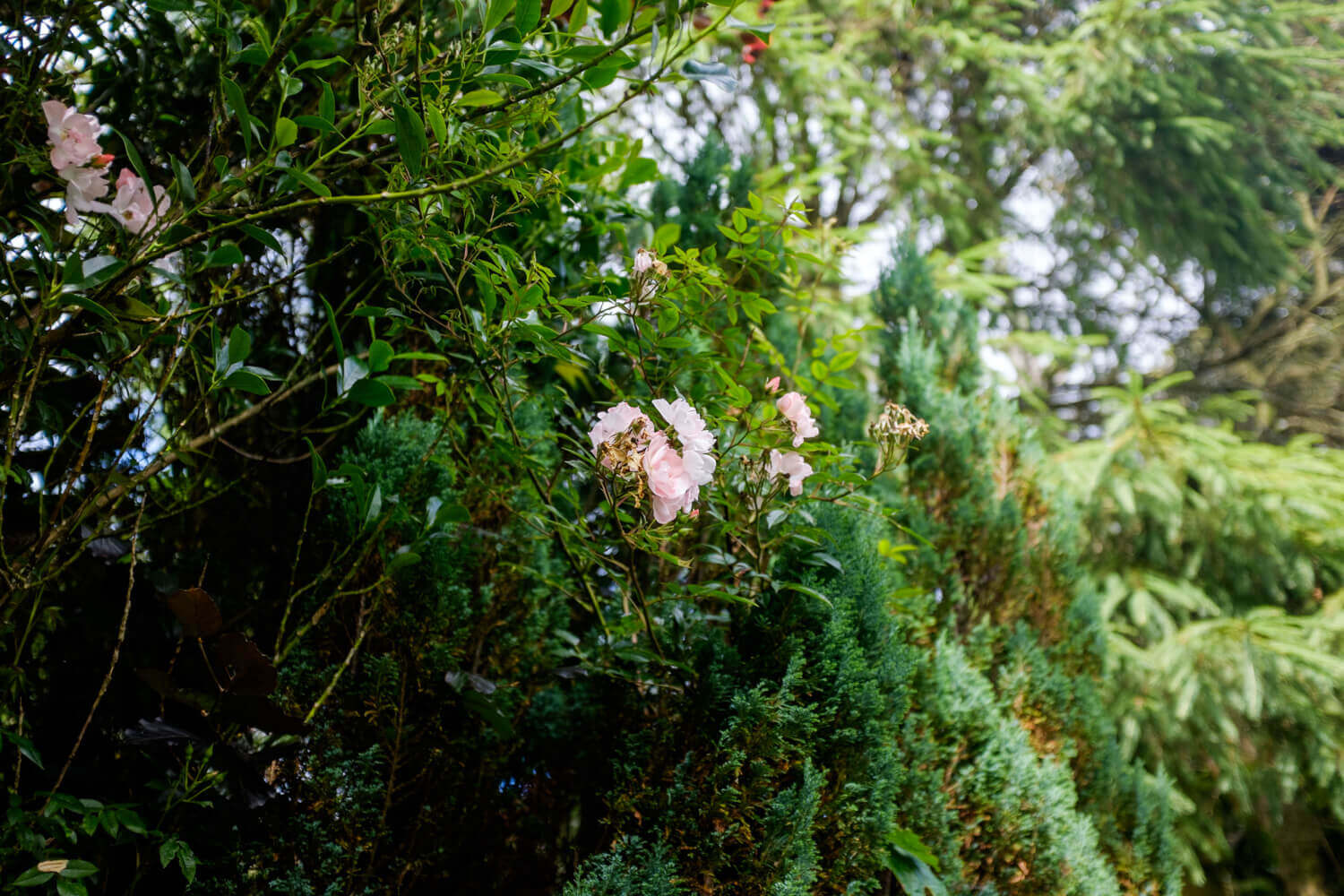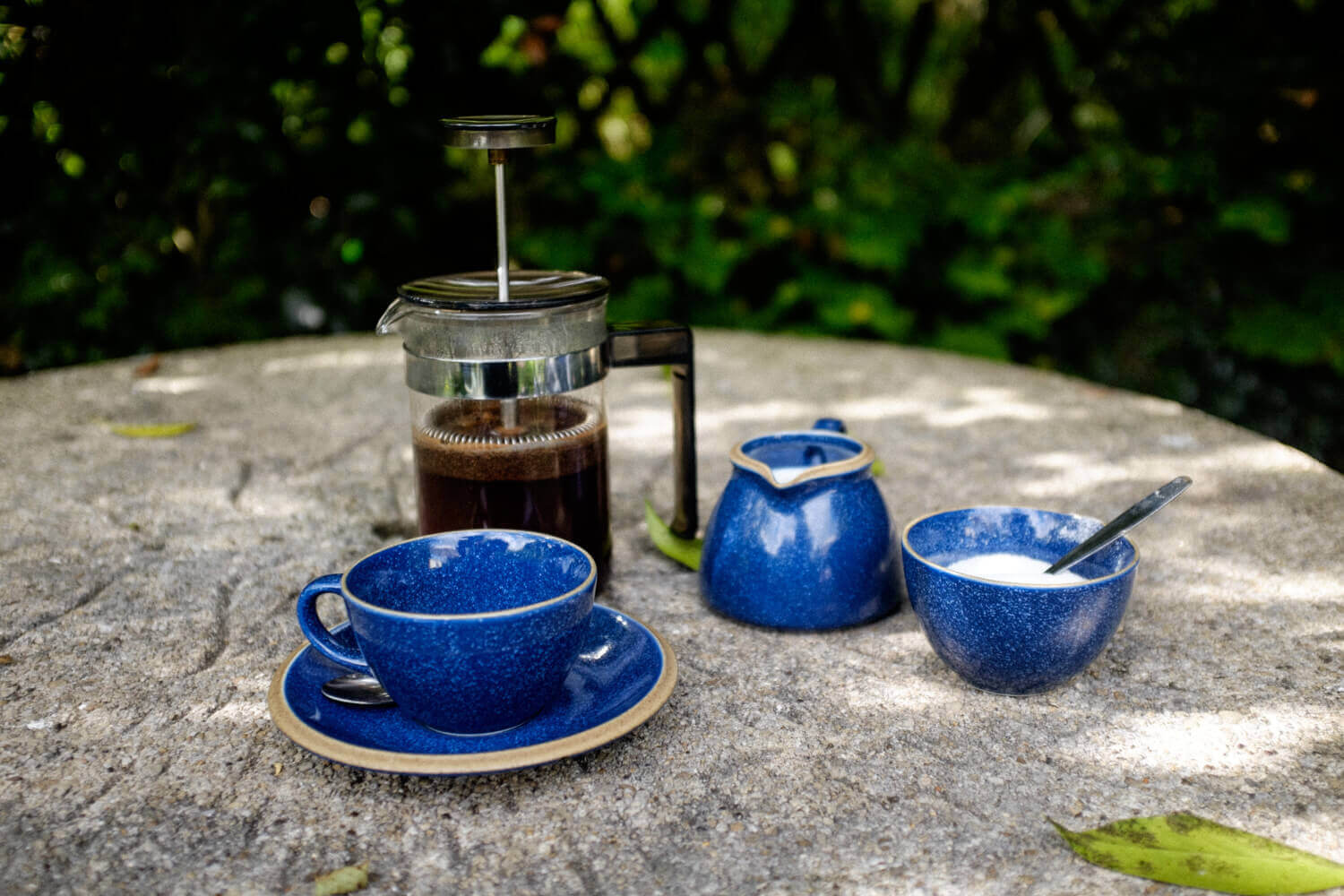 I left the serenity of the garden and slogged away for another hour or so. It wasn't too bad after all. I reached the junction for the campsite and began a descent which I knew I'd regret when I came back up it in the morning, but it was time to stop.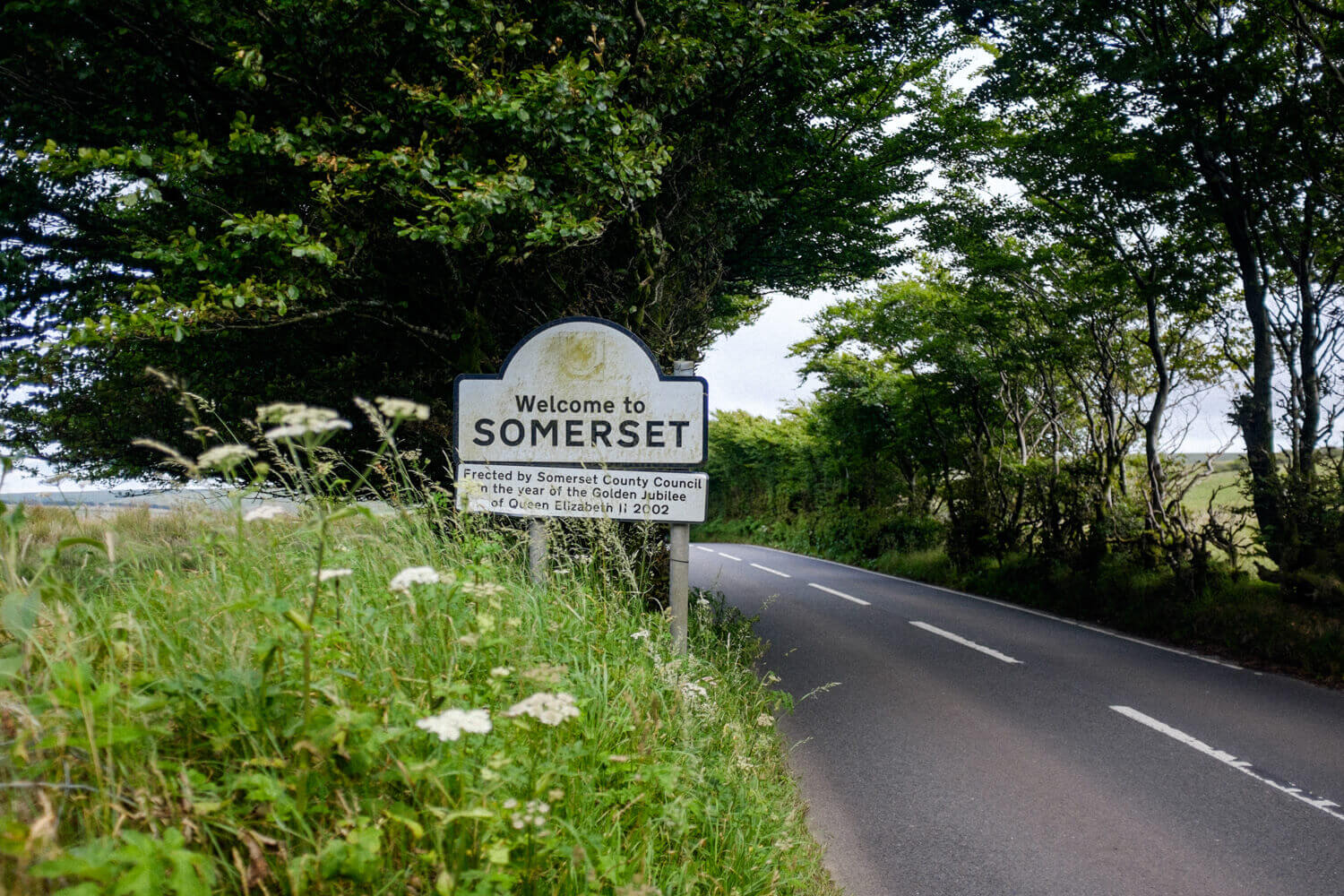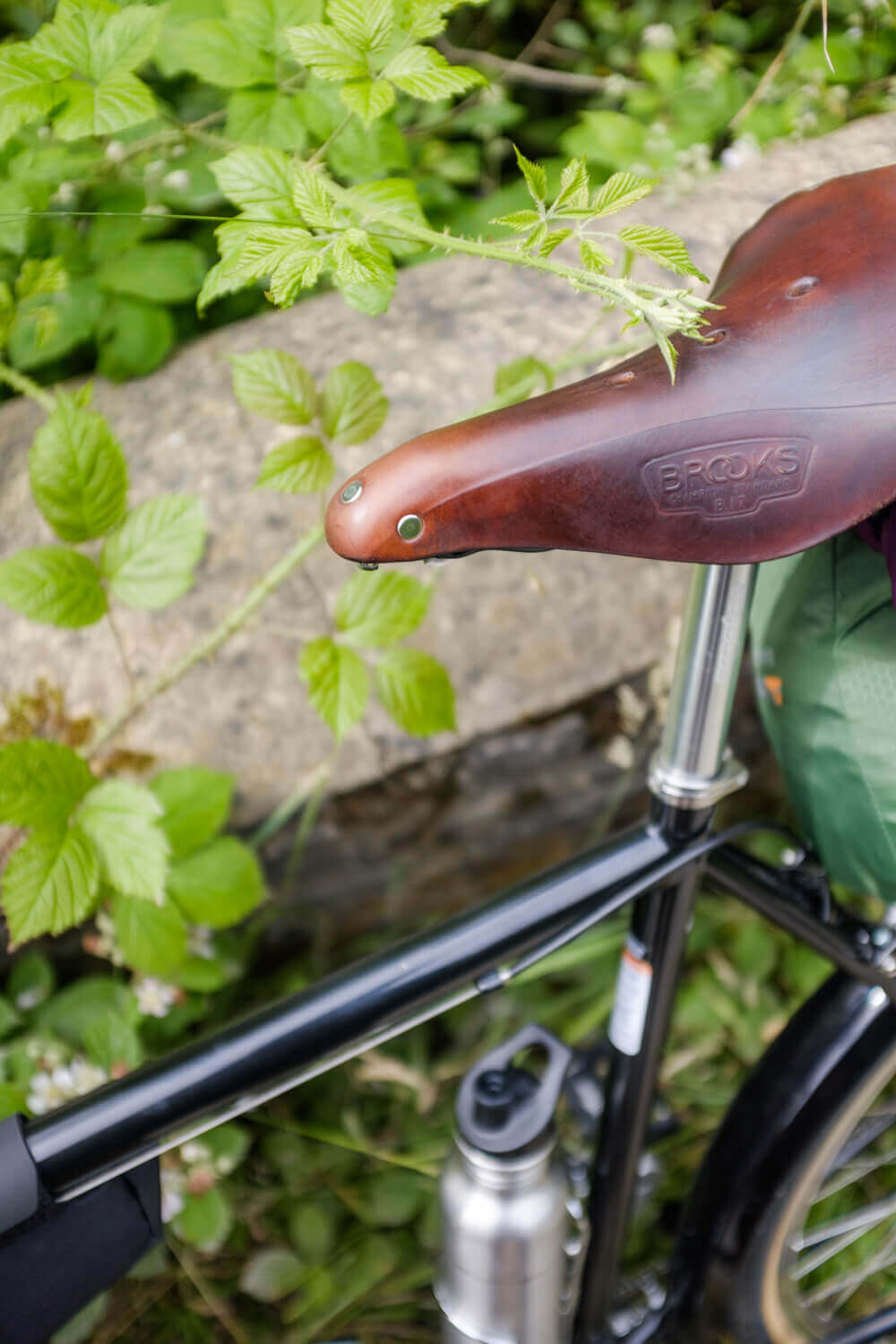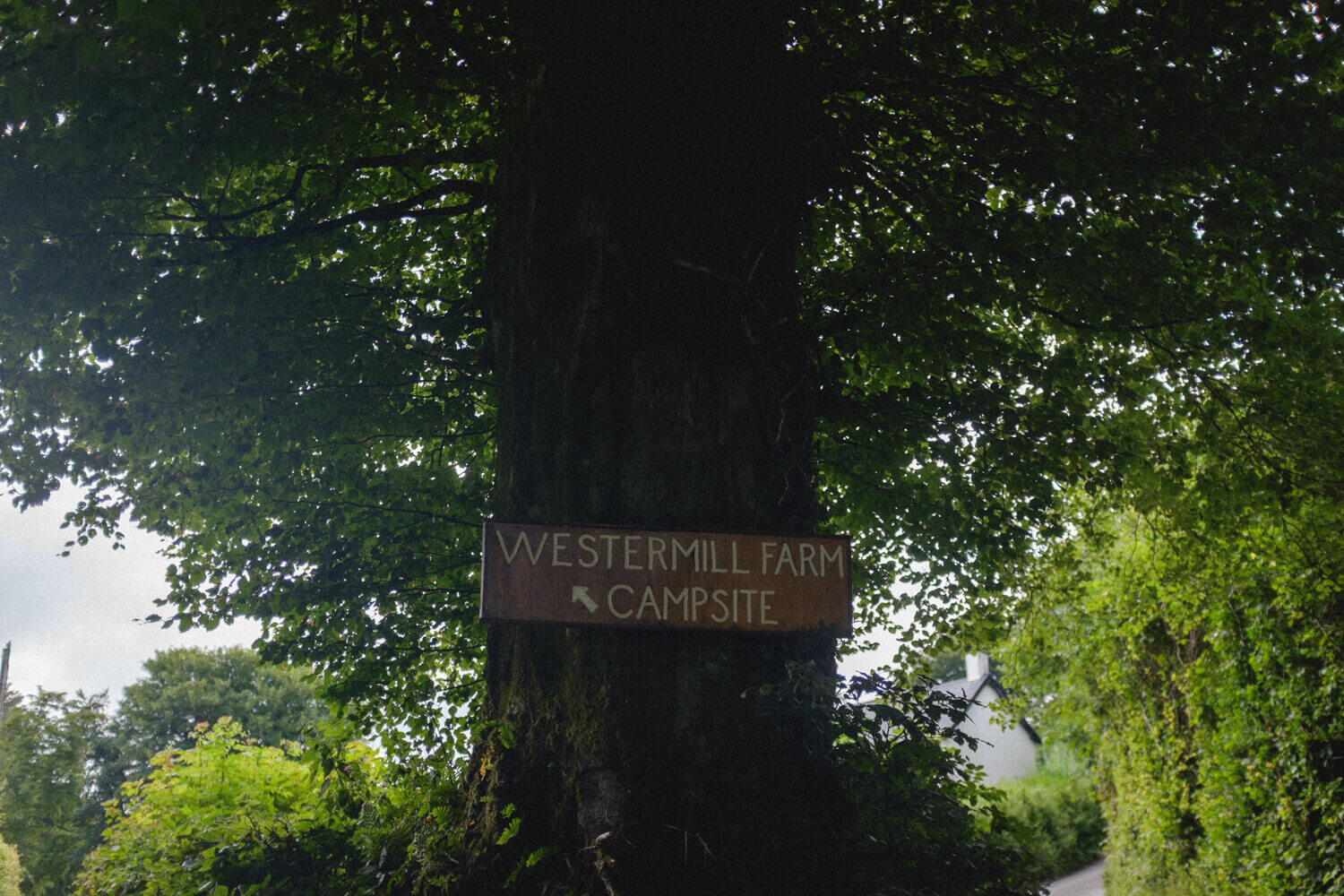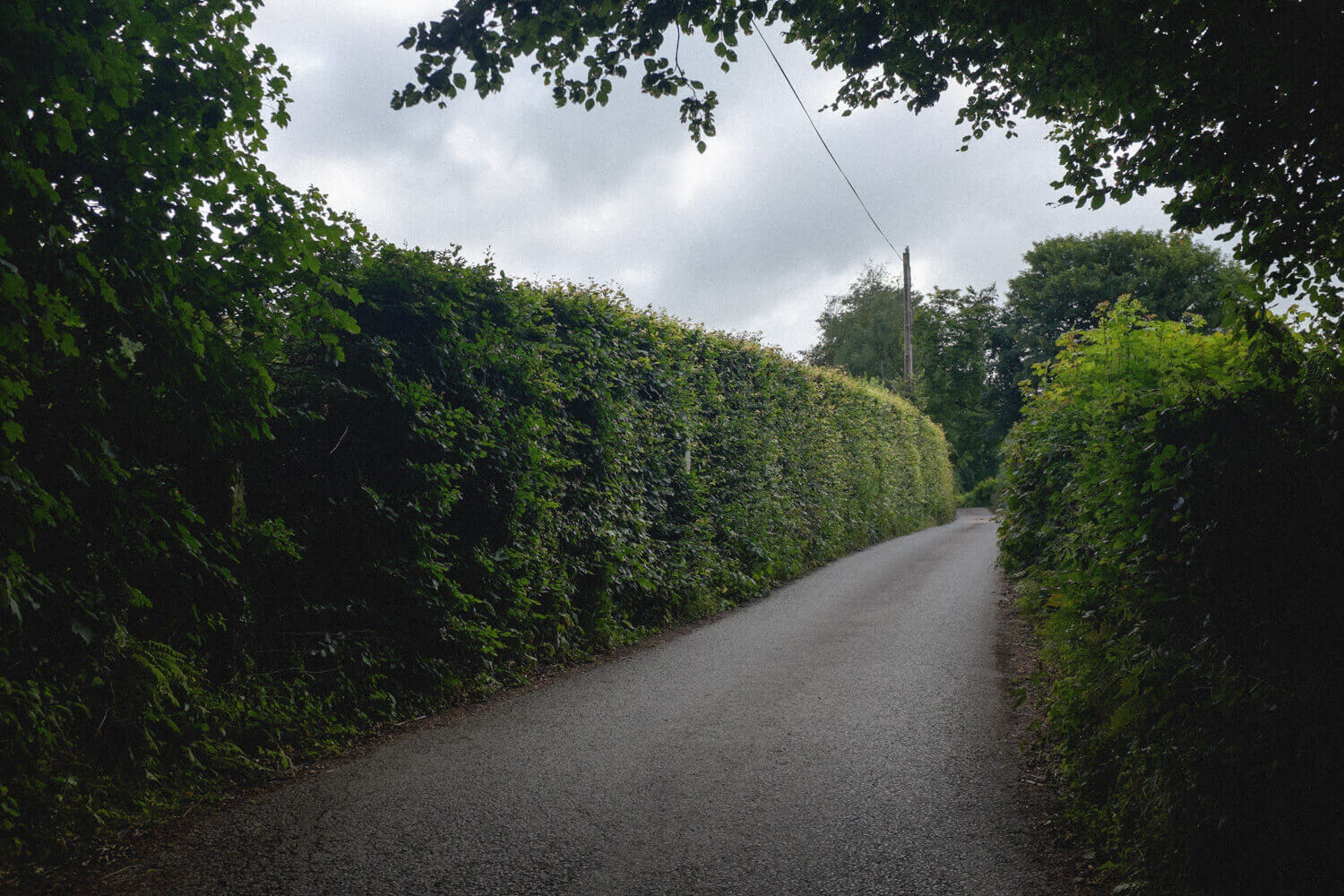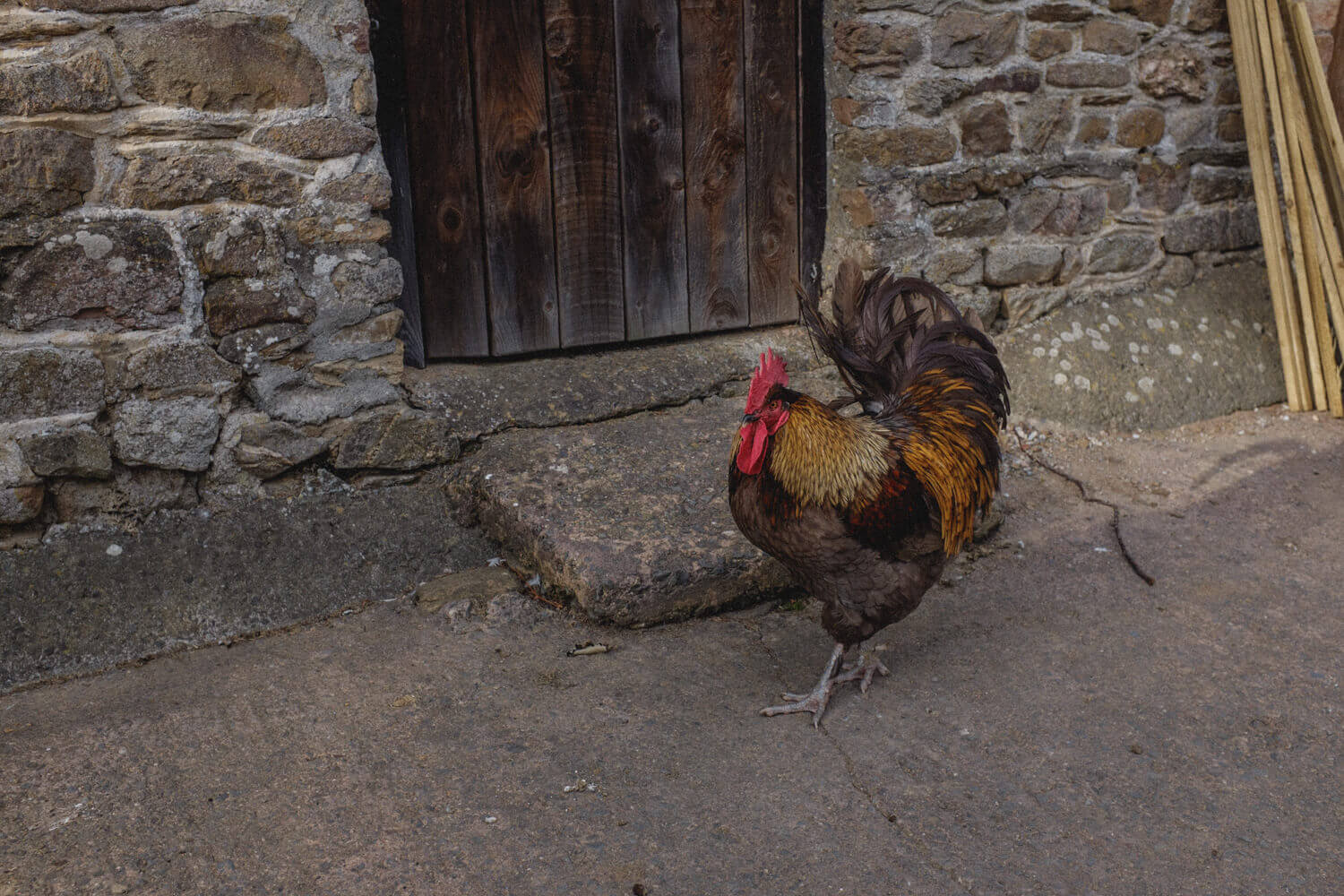 My phone had no reception and it relatively off the grid, for a campsite at least. Chickens pecked about, I could hear a stream from the field where I put my tent up, and ducks wandered around keeping the grass low.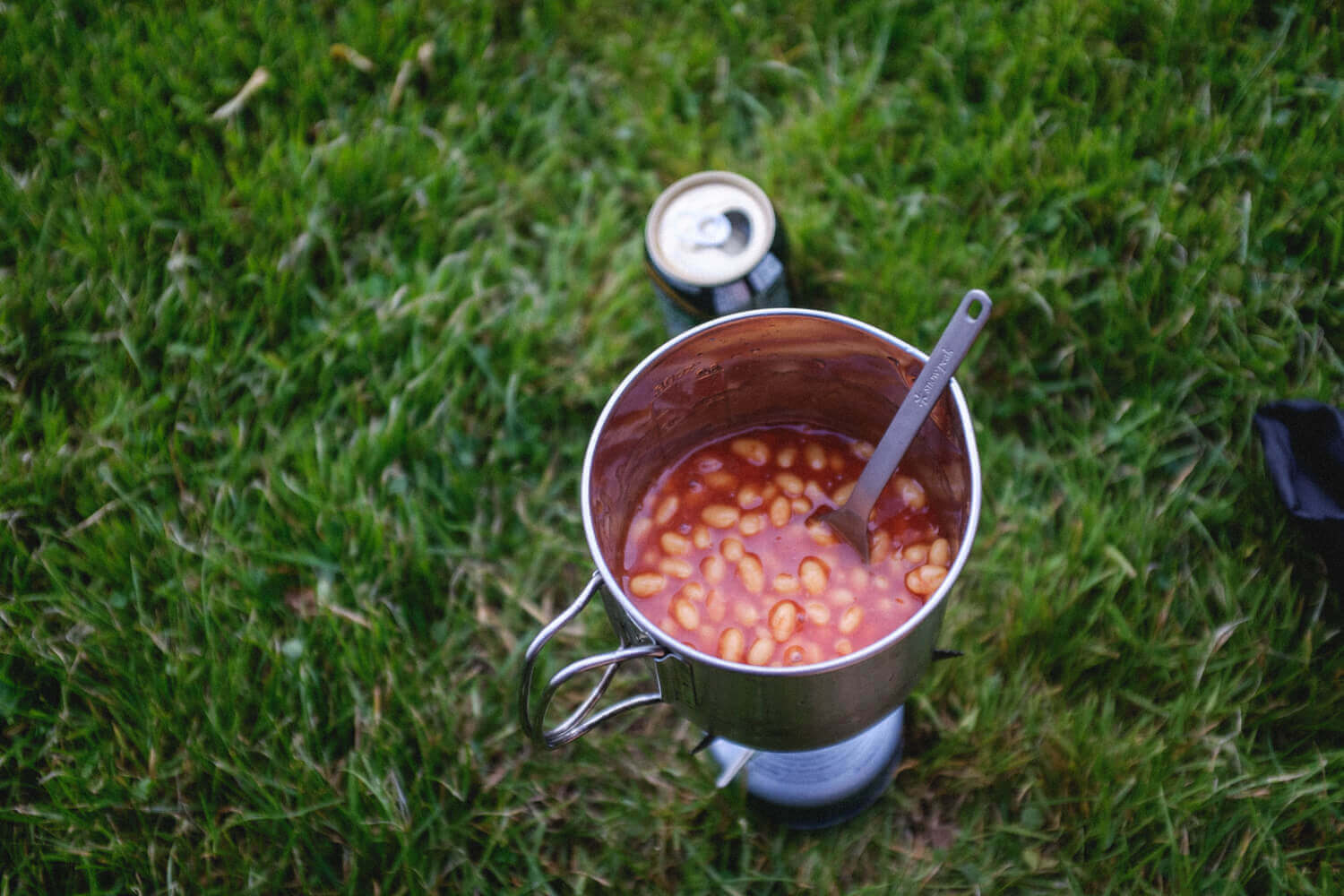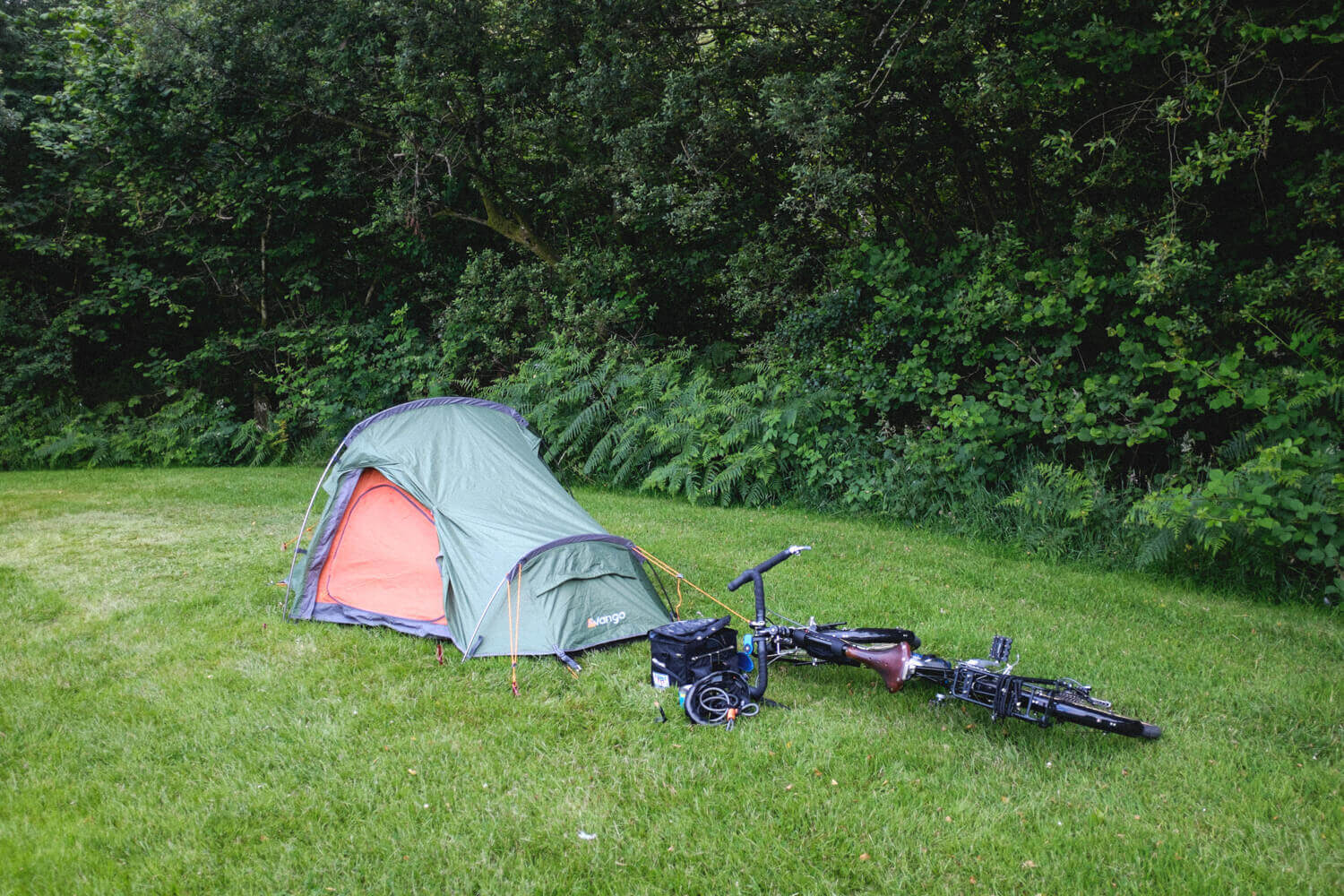 I cooked baked, showered, then lay In my tent spaced out staring up at the yellow nylon fabric which the remaining daylight made glow slightly. All there was left to do was sleep.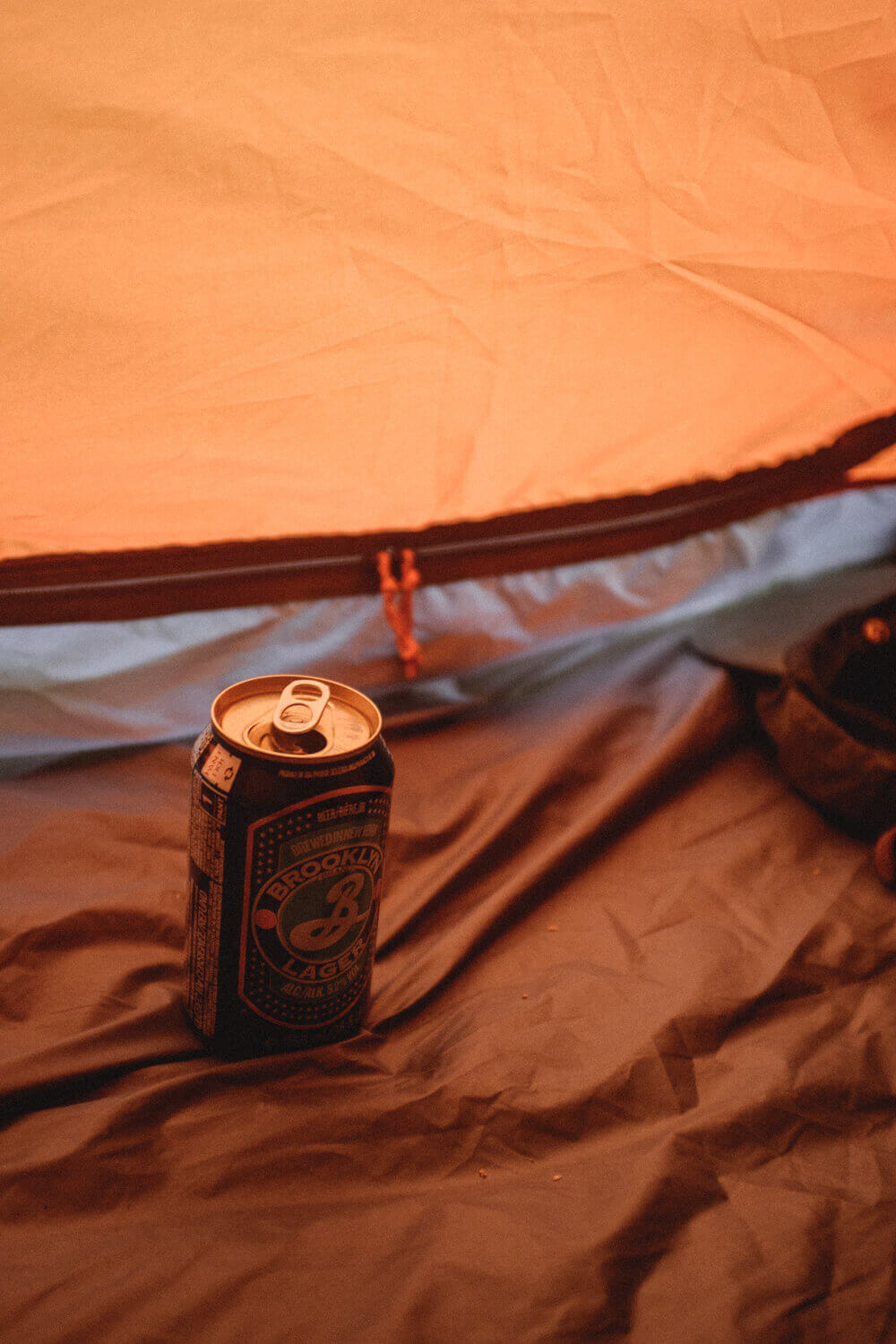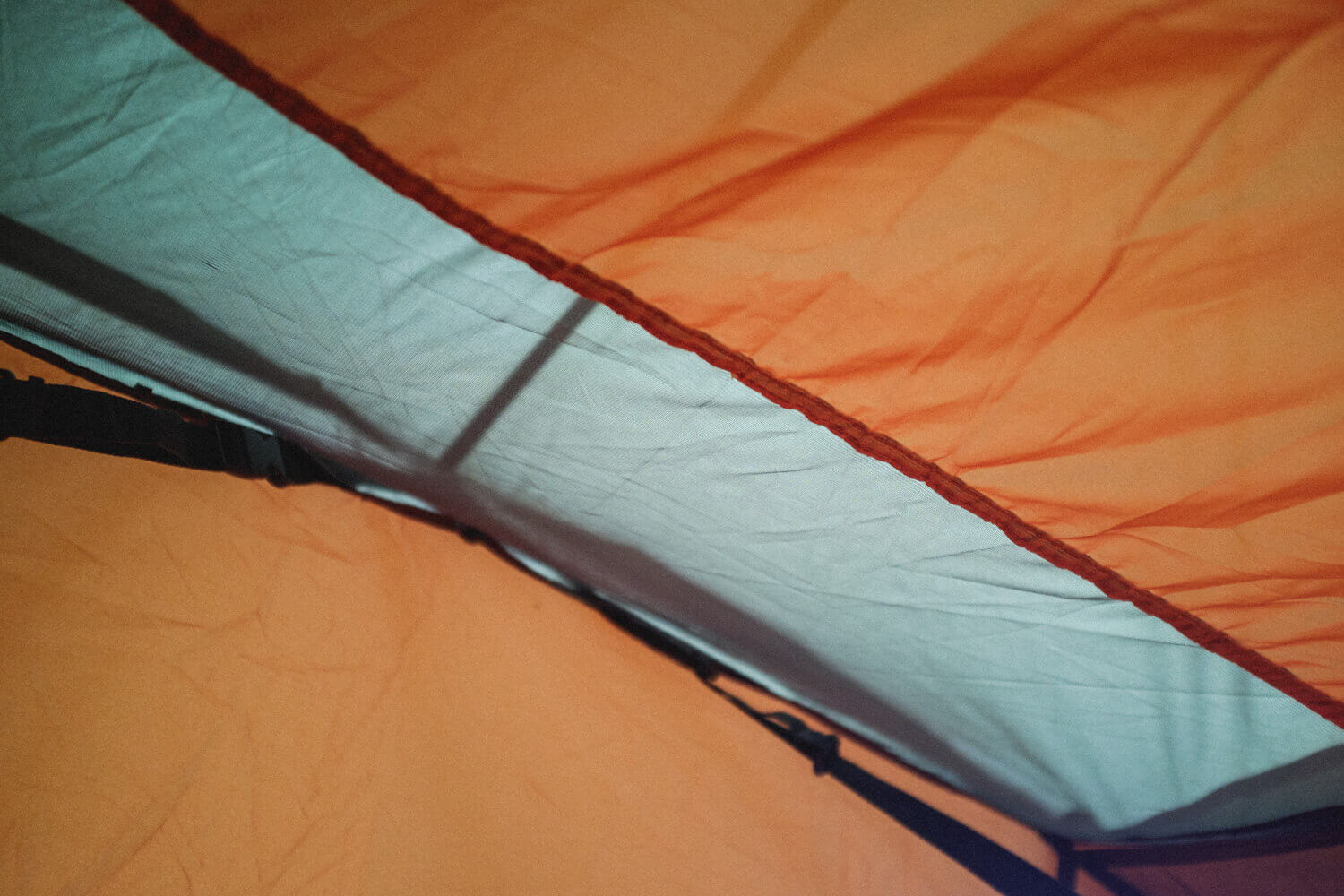 Map
0