Sunday, August 13th
I started the day by putting on wet clothes which I'd optimistically put out to dry on a line tied between my tent and the picnic table. Without the cover of fog, it had been a clear night, but a cold one. So after leaving the campground my first stop was just a stones throw away in Brookings, at a McDonald's. Coffee is one dollar for any size you like. I took medium.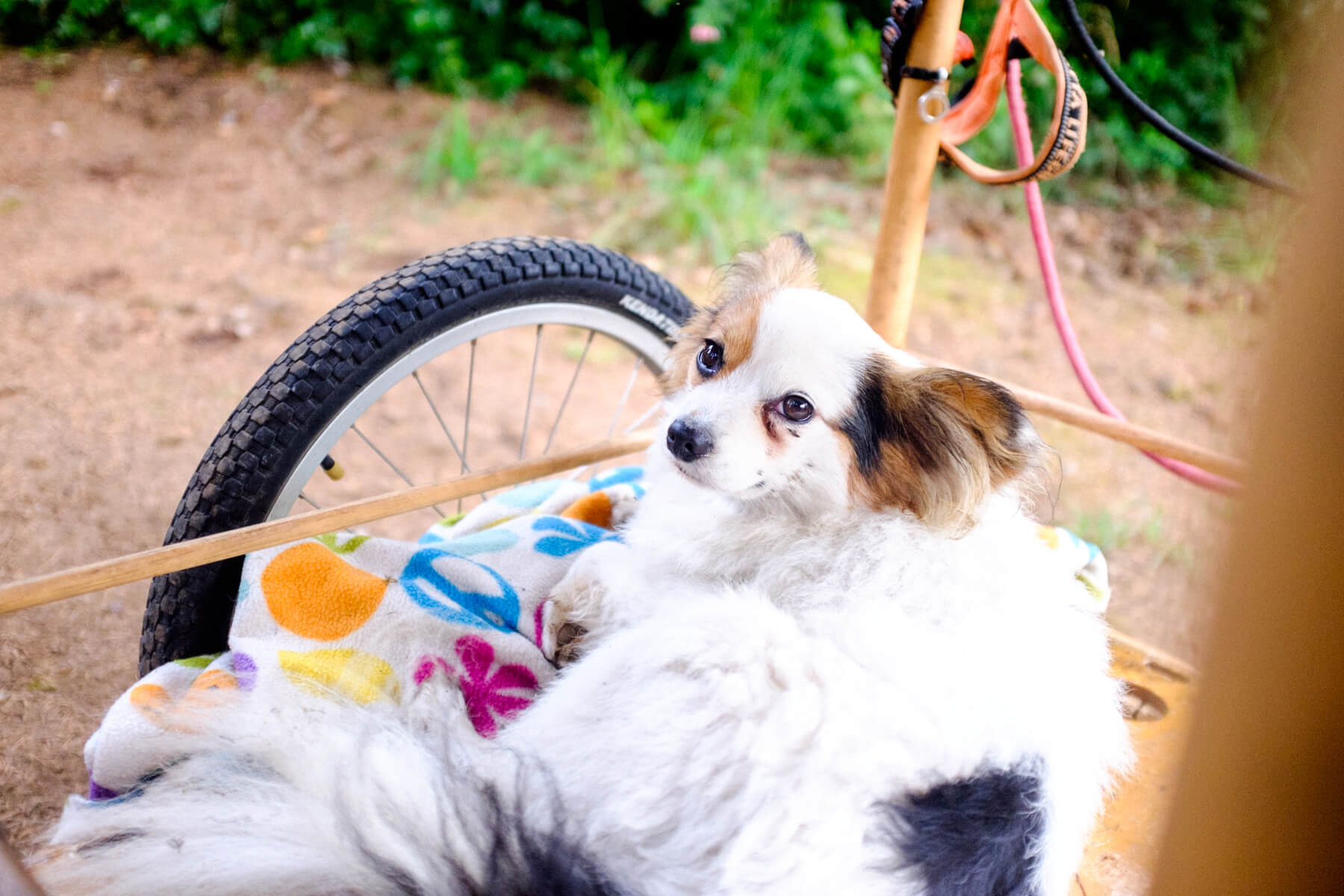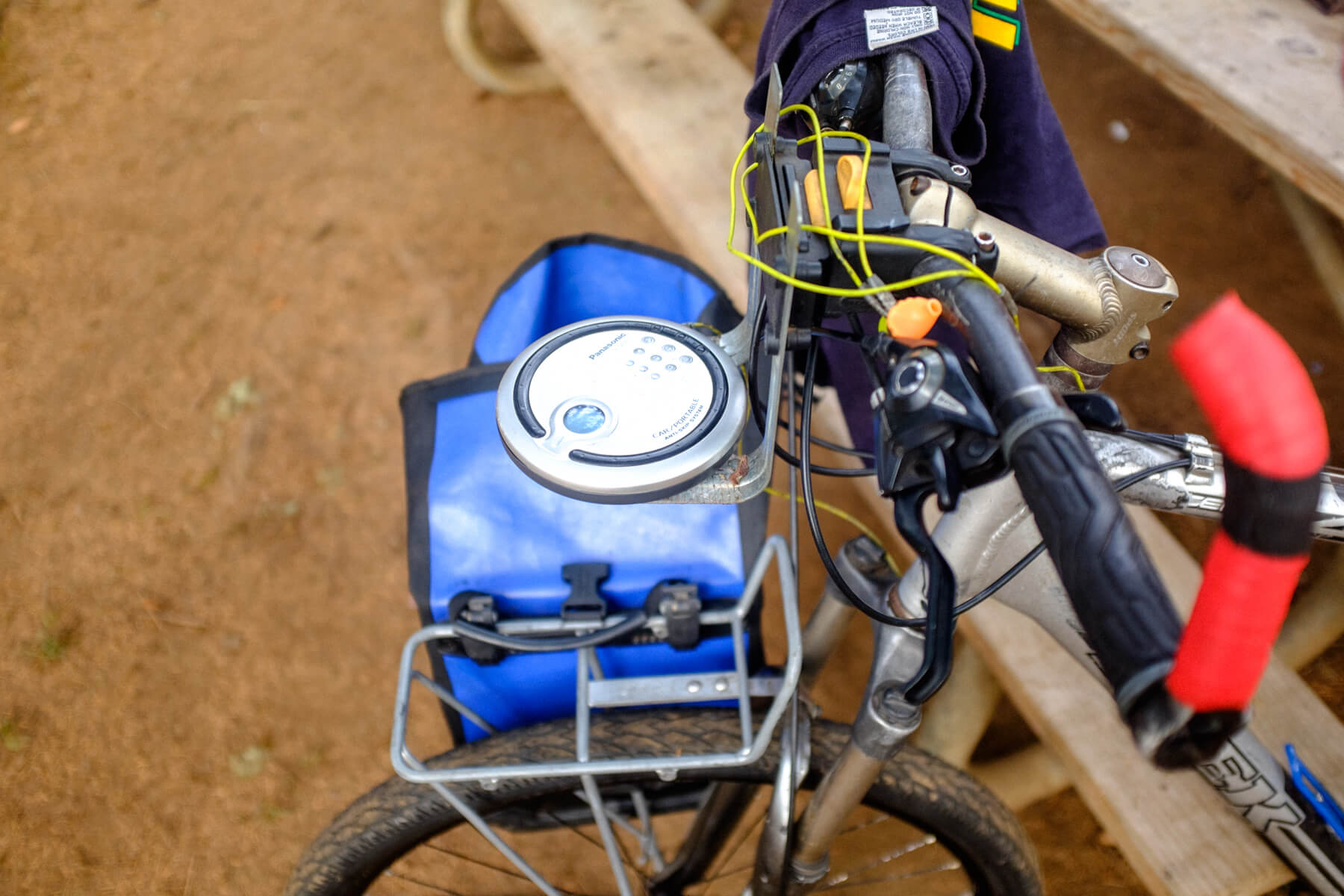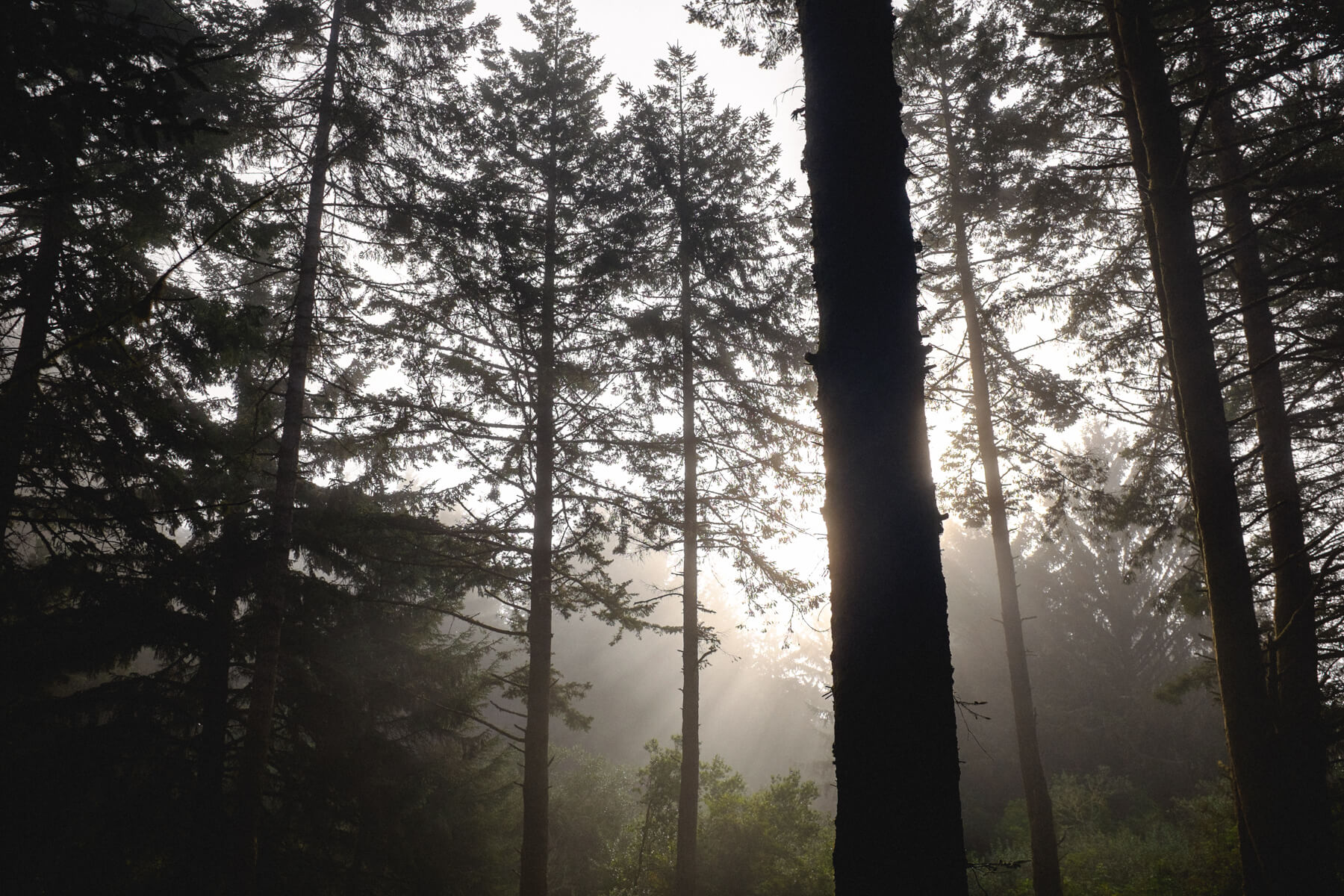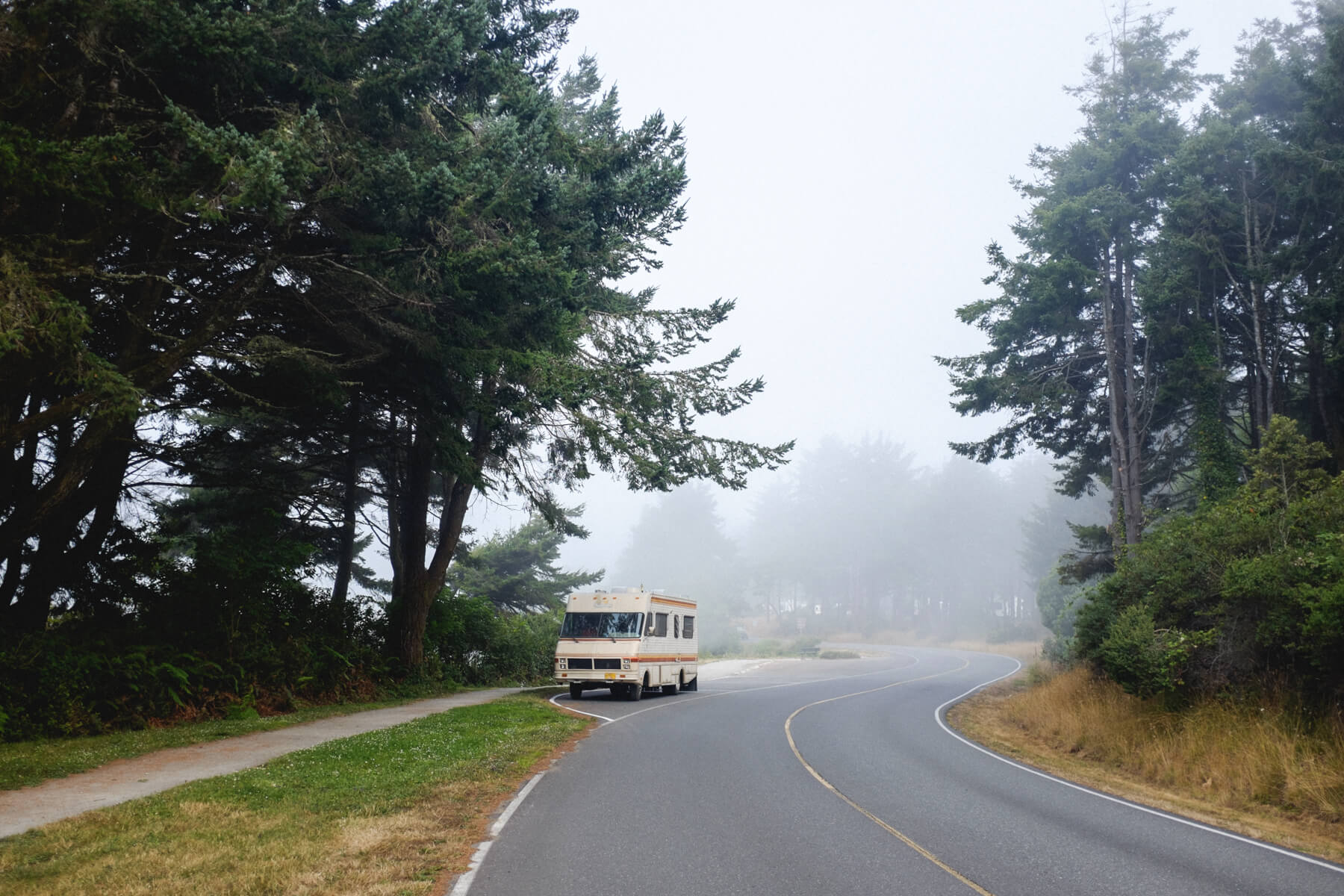 That was about all I saw of Brookings. Another slightly rough around the edges place that you didn't feel much like lingering in.
I crossed the bridge out of town and followed smaller roads by the port, where I was very nearly run over by a driver turning right without looking. I shouted something offence which in hindsight i'm glad they didn't hear.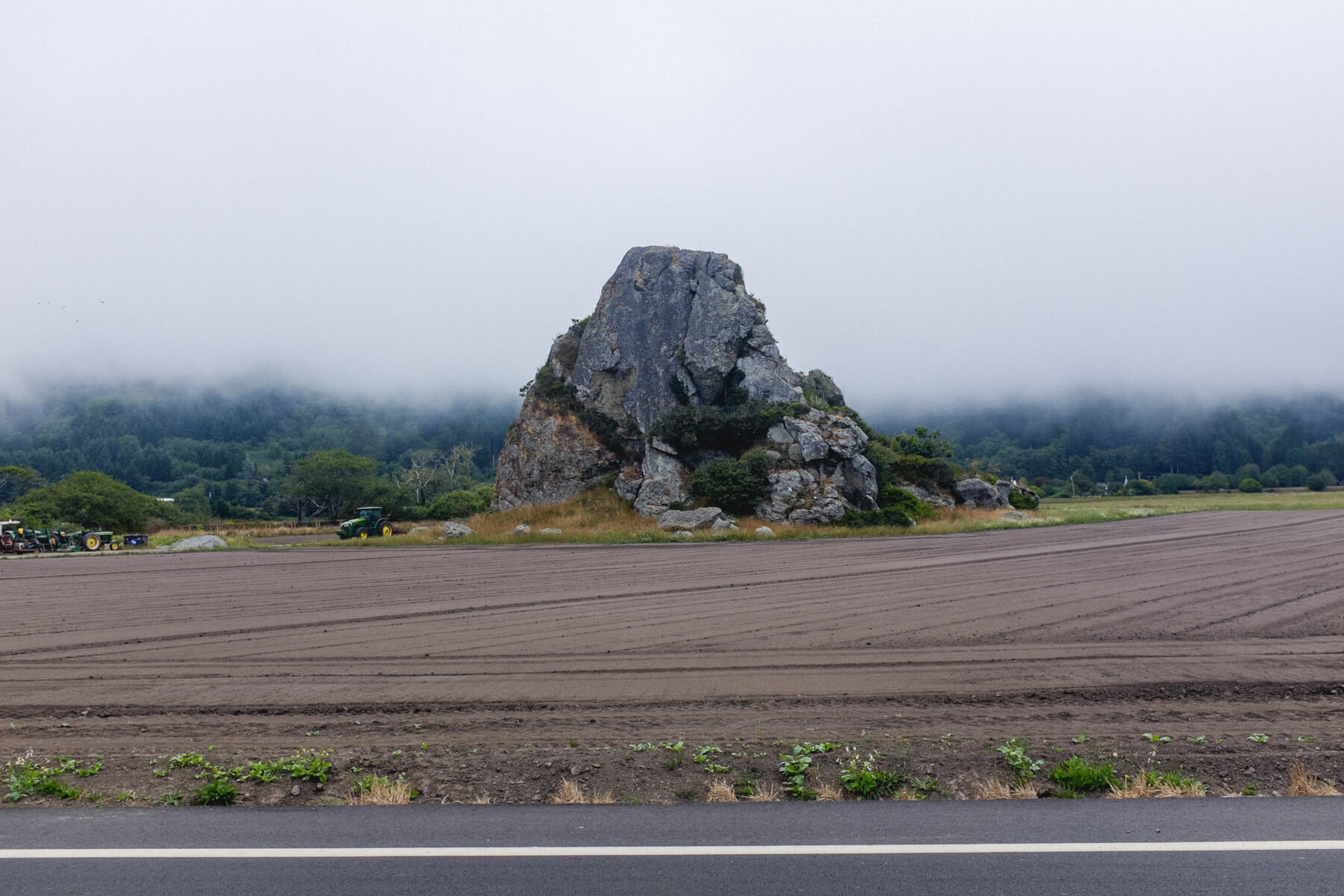 I was happy to make it safely through some quiet neighbourhoods, the last few houses i'd pass in Oregon. Soon after I rejoined the highway and made it to the Oregon/California state line. The exact point was marked by a large blue sign with a yellow flower and white text which read "Welcome to California". The statement was a generic one, but it was one of the few true milestones on this trip, and it felt good to be able to prop my bike up against it and feel that i'd achieved something.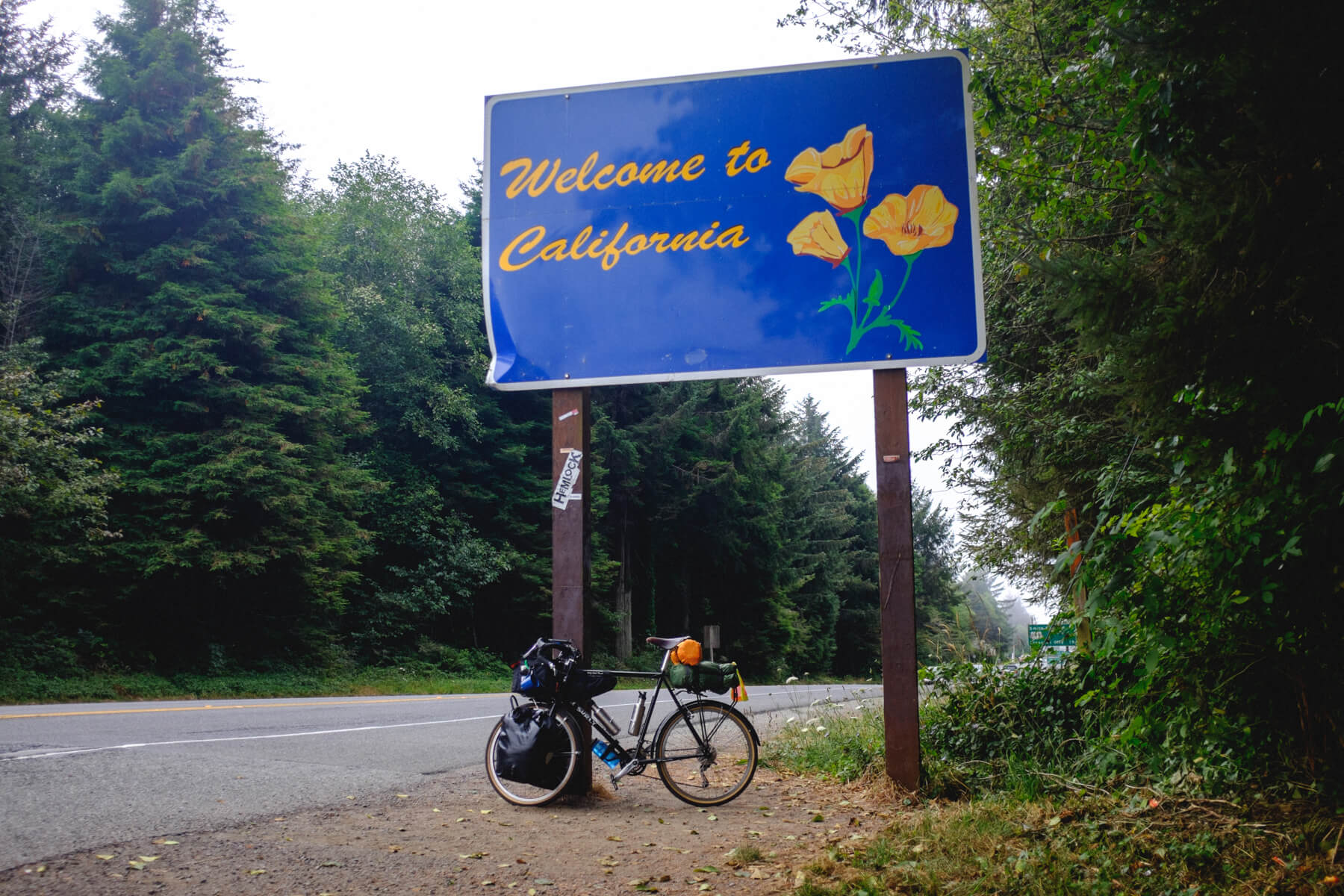 Taking me by surprise, just as I was leaning my bike against the sign a large car pulled up and the window came down. It was Brian who I'd cycled with the previous week. I'm not sure how he found me – or timed it so well, but it was nice to see him – and odd to see his hands behind steering wheel instead of on handlebars. We chatted for a few minutes before he left me to get on with taking the obligatory state line photo, and I got on my way.
It was due to be a long day, with over 60 miles from this line to where I'd be spending the night in the redwoods. I soon turned off the 101 and began ten or fifteen miles worth of travel on quiet nondescript roads beside farms and farmland. I was happy to watch the miles tick by, savouring the thought that I was now in California.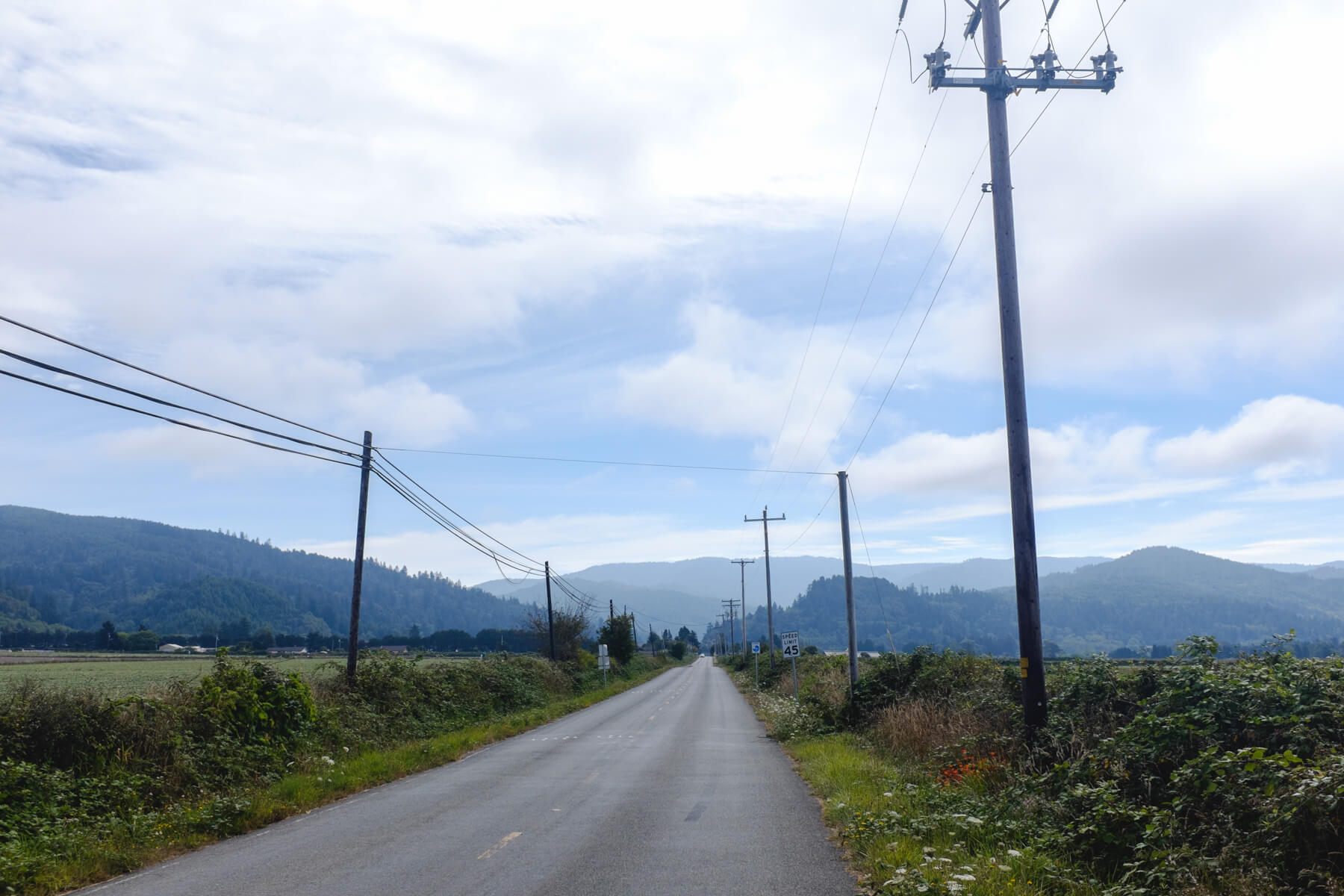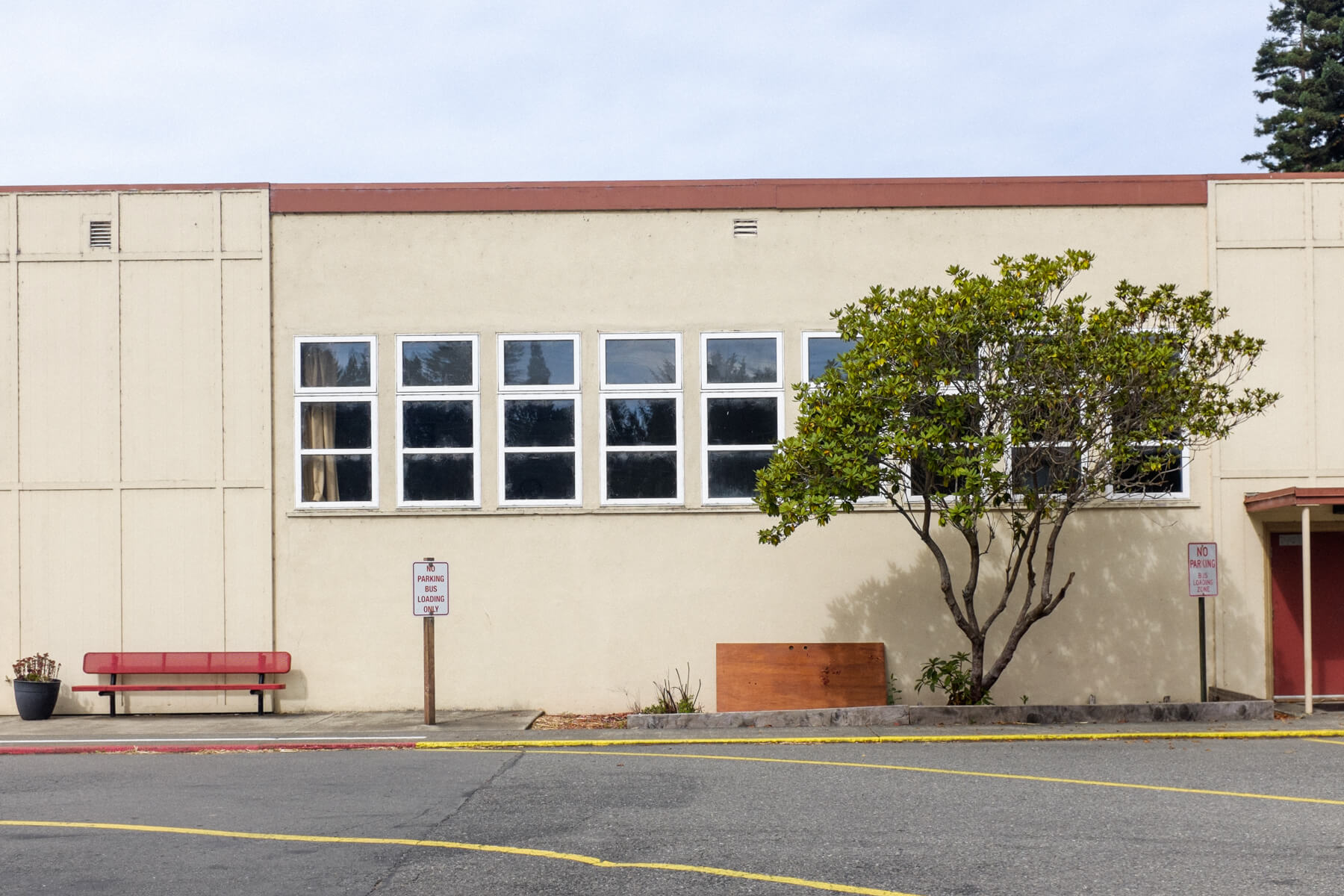 I reached Crescent City at 11.30. Restocked on food at Safeway, I spent a few minutes adjusting my saddle which had slipped forward, then proceeded to a Mexican restaurant where I obtained a Super Burrito. I took this down to the sea front and unwrapped it on a bench there. It was the size and weight of well fed puppy. I ate as much as I could, did a lap of the seafront and bought two postcards from a gift shop, then left the city behind. Again, it was the kind of dreary seaside place that I had no problems saying goodbye to. As I did the first sign with San Francisco on appeared: 347 miles.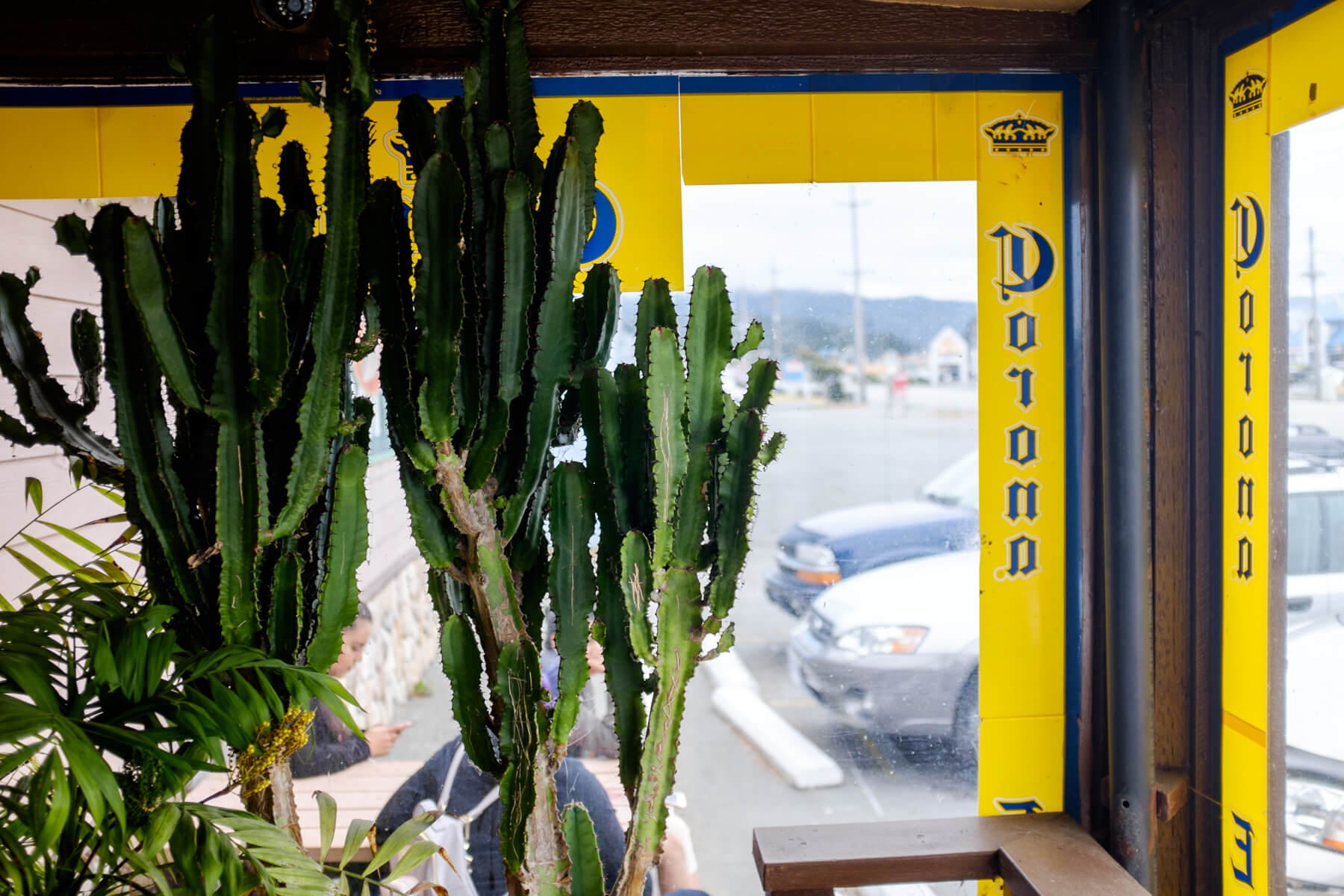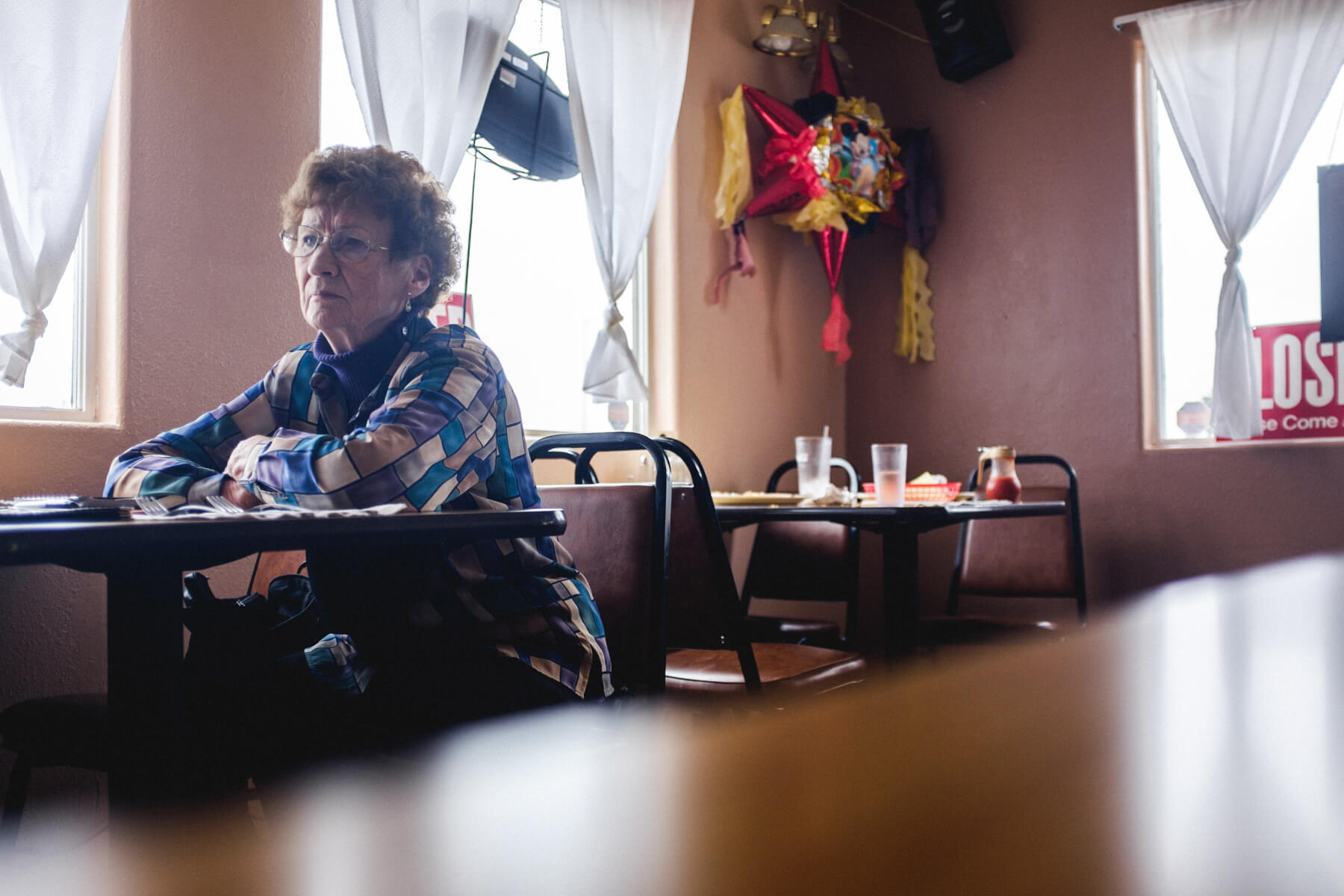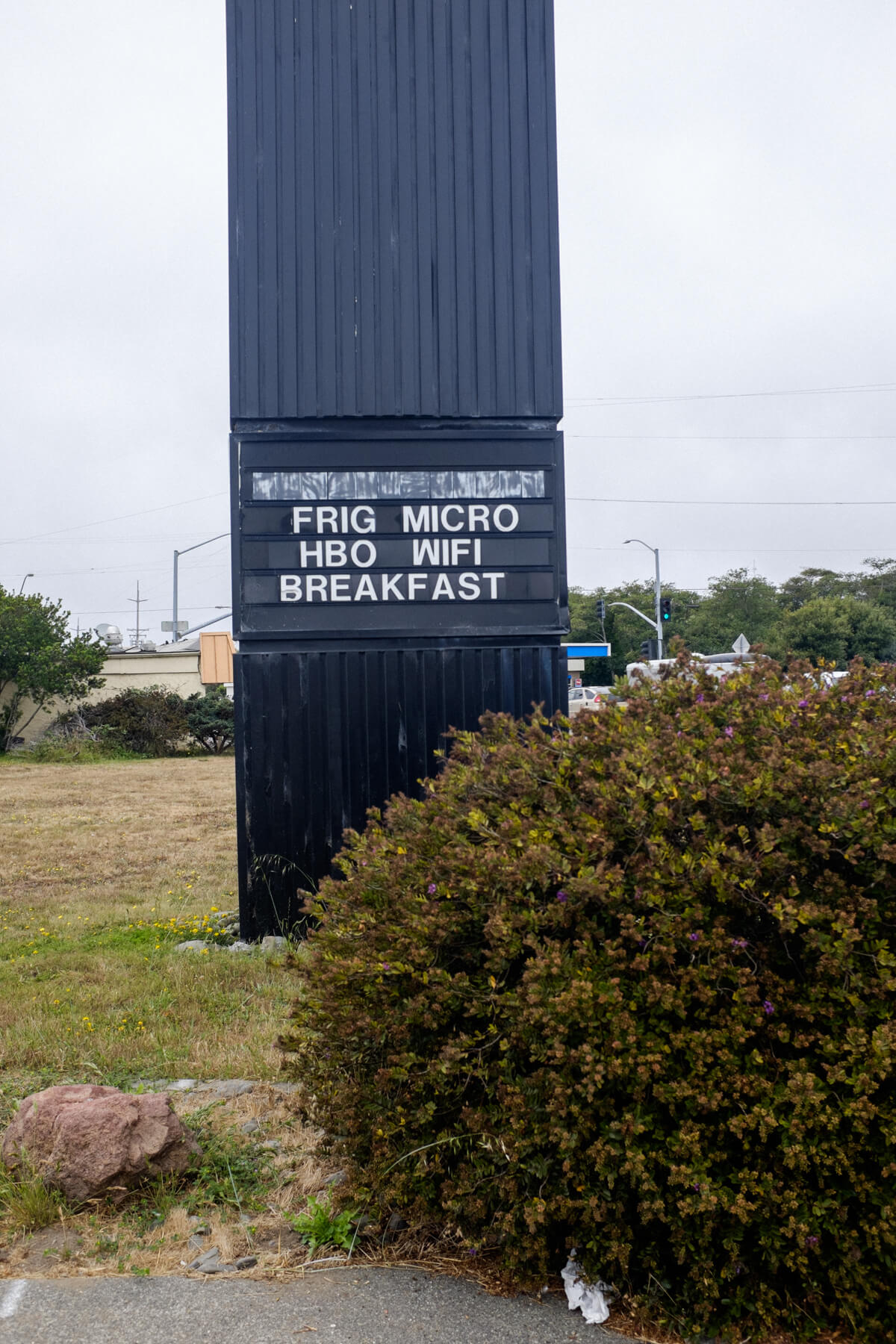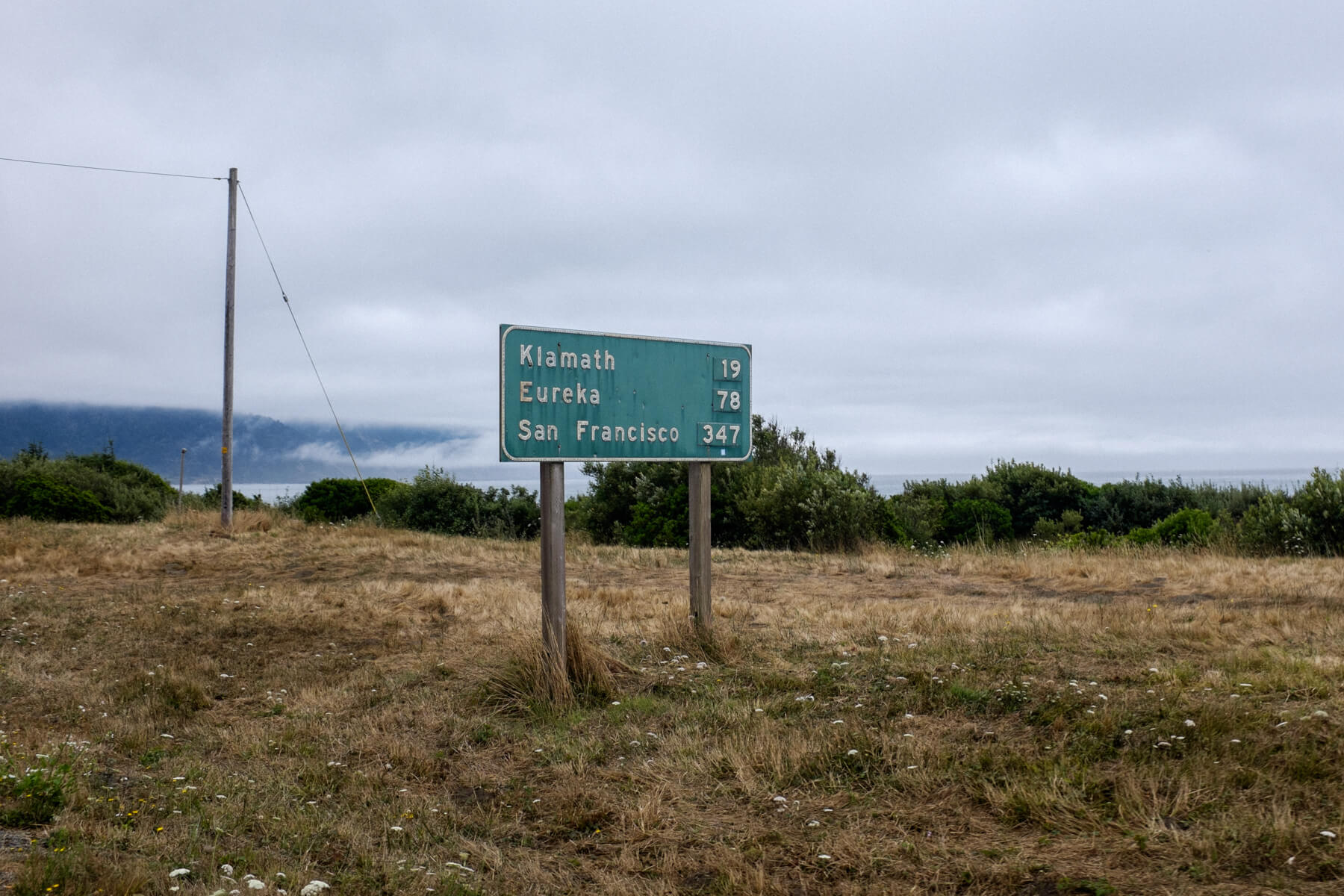 I immediately regretted my huge lunch as I was now faced with a very long, tough climb, on no shoulder, as I entered Redwood National Park. The trees grew in size as the hill did beneath me. Cars came too close, but occasionally they'd be a break in the traffic and I could appreciate the quiet and the scale of the surroundings i'd be spending the next day or two in.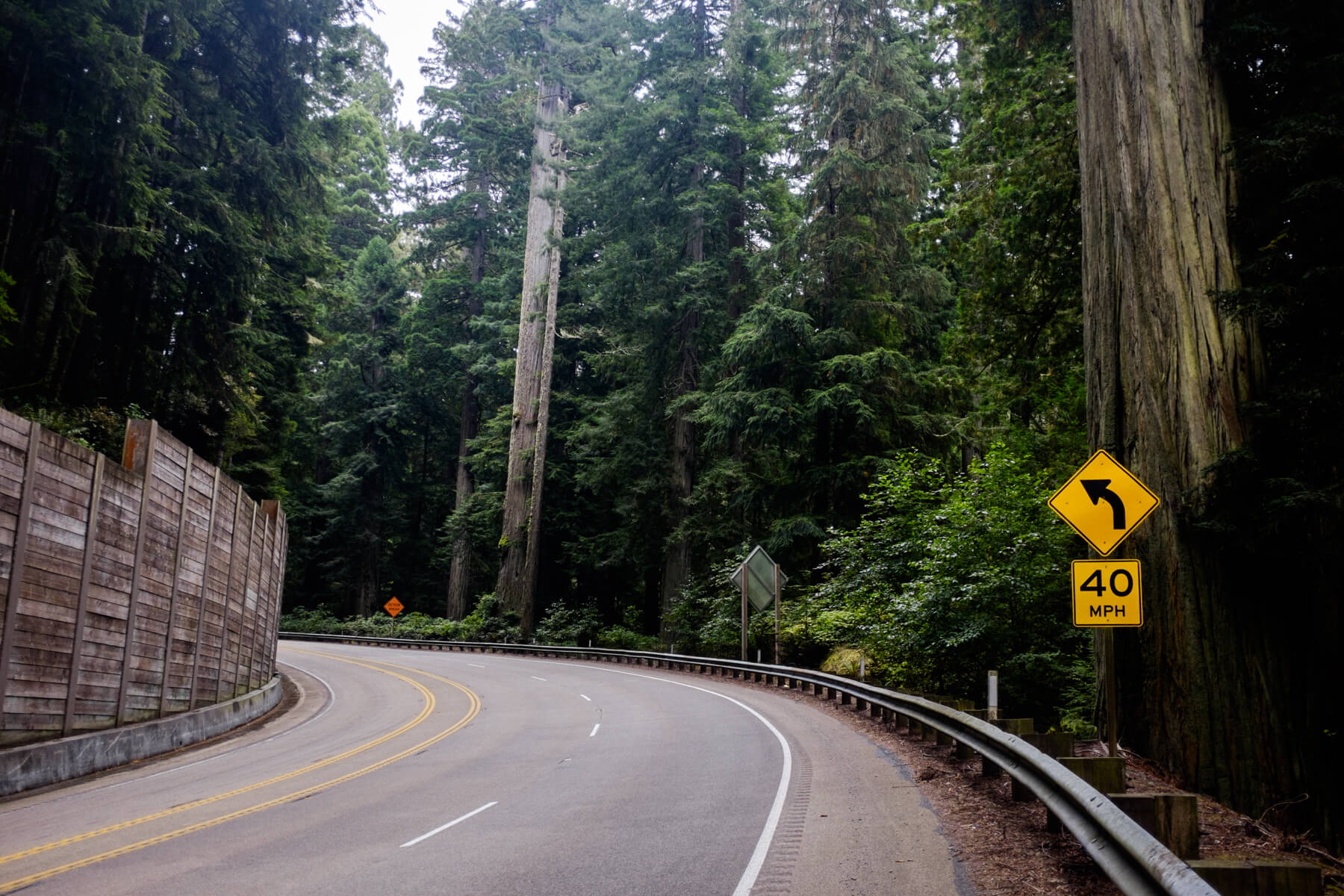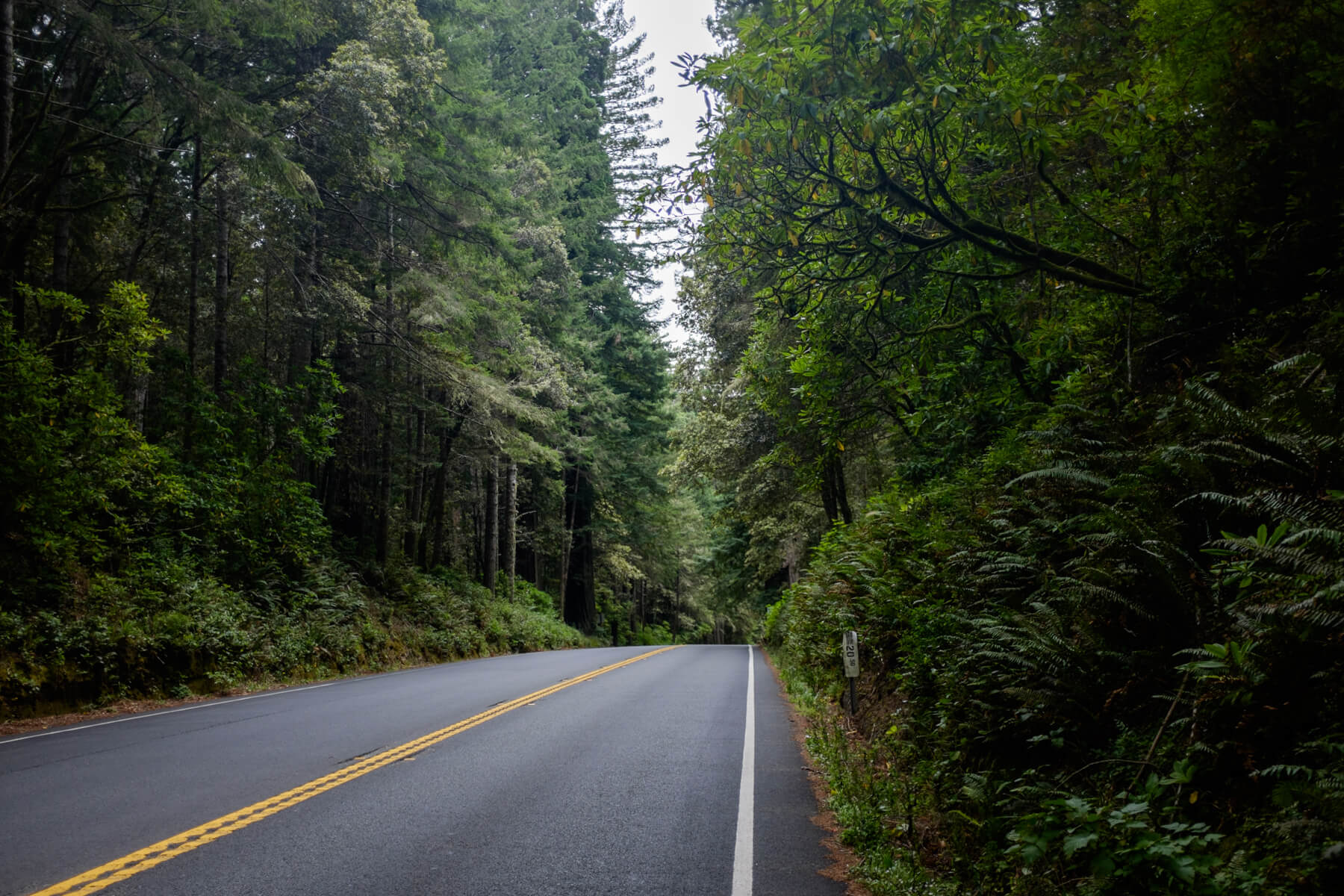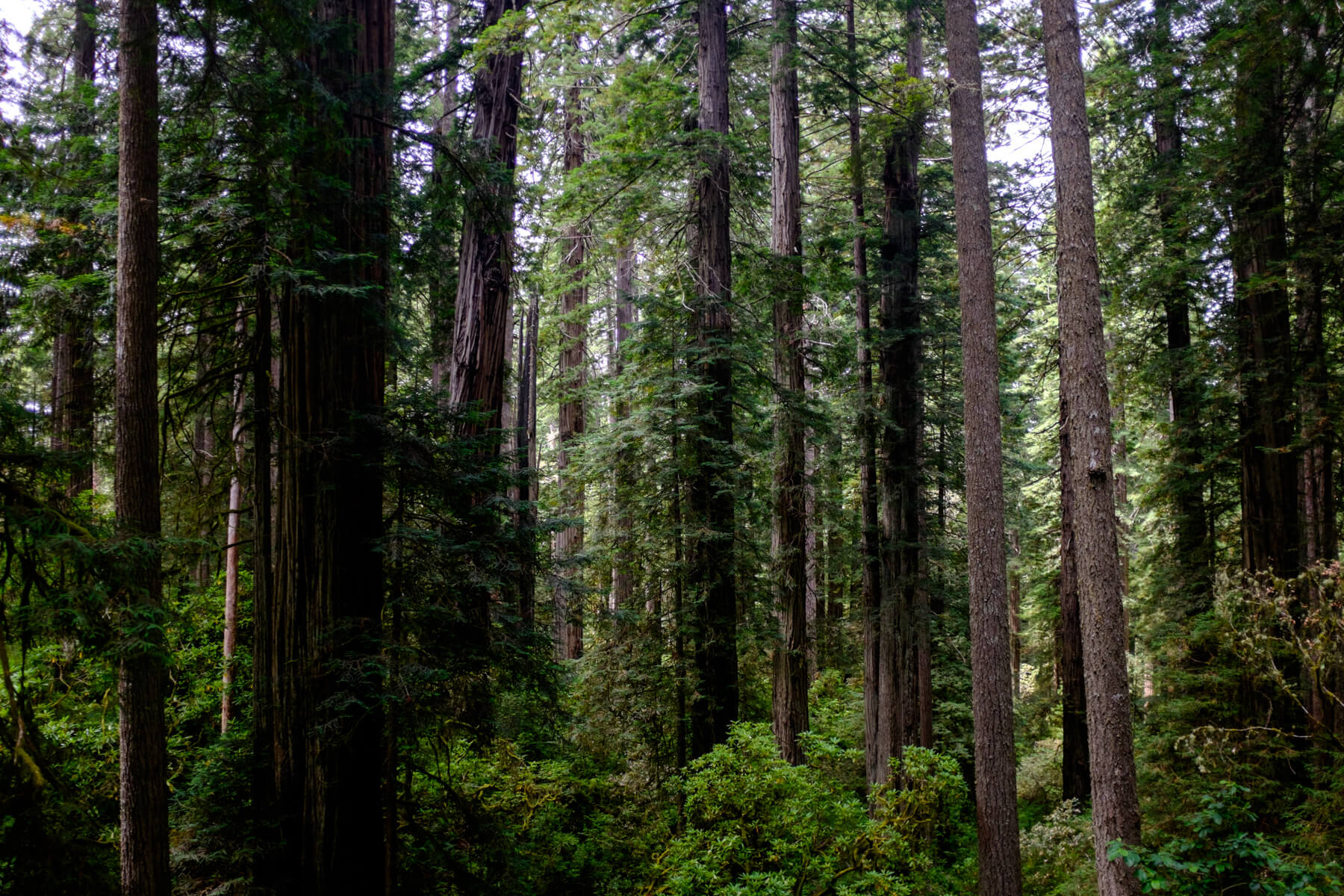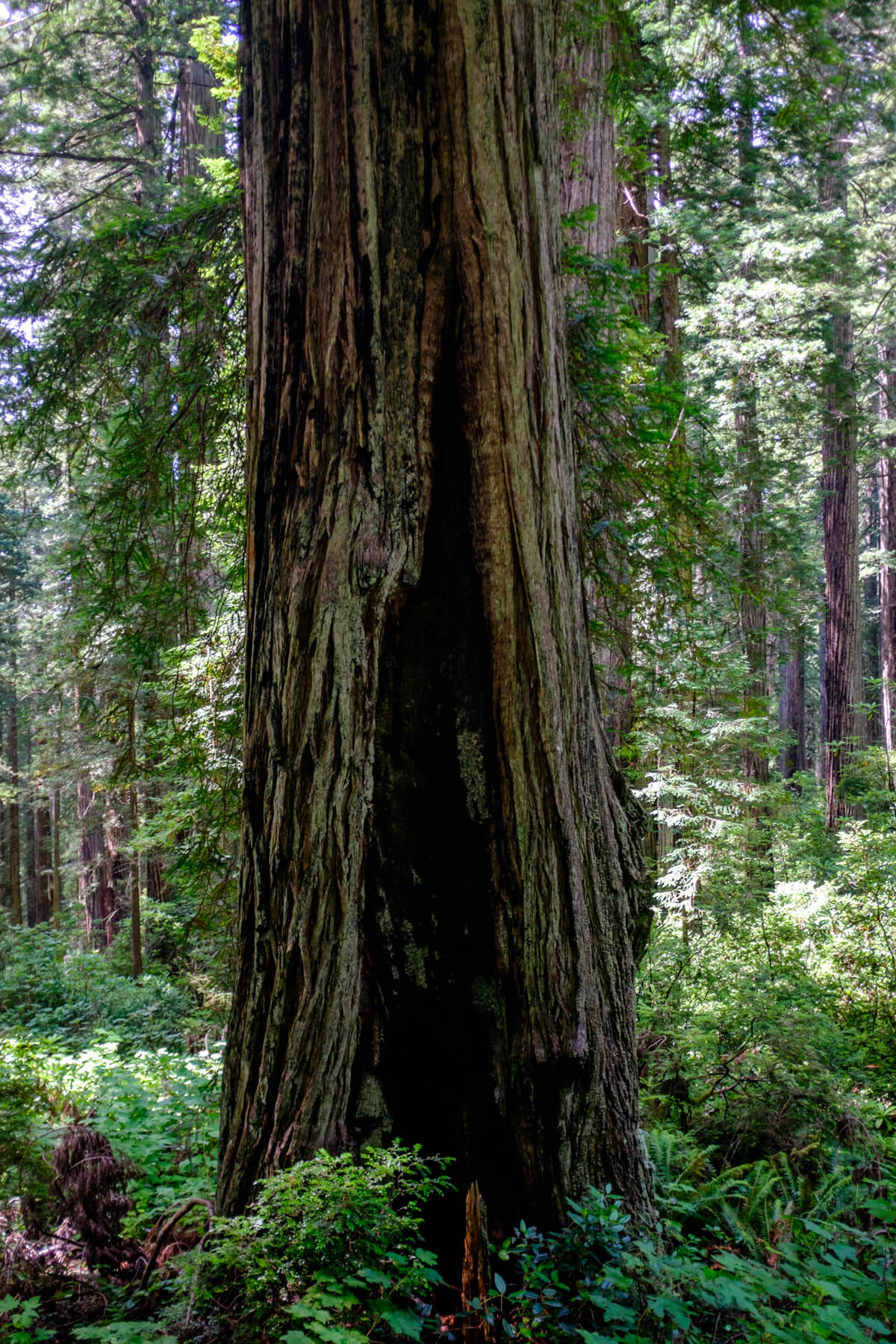 The climb kept going, broken somewhat by a series of roadworks, until finally I reached the top – marked by a road sign warning of a sharp 6% grade downwards. The descent was wild. I'd forgotten how close I still was to the sea, and Pacific fog now clouded the road, reducing visibility to just a few car lengths. On top of this, the road surface was a patchwork of repairs and and re-surfacings.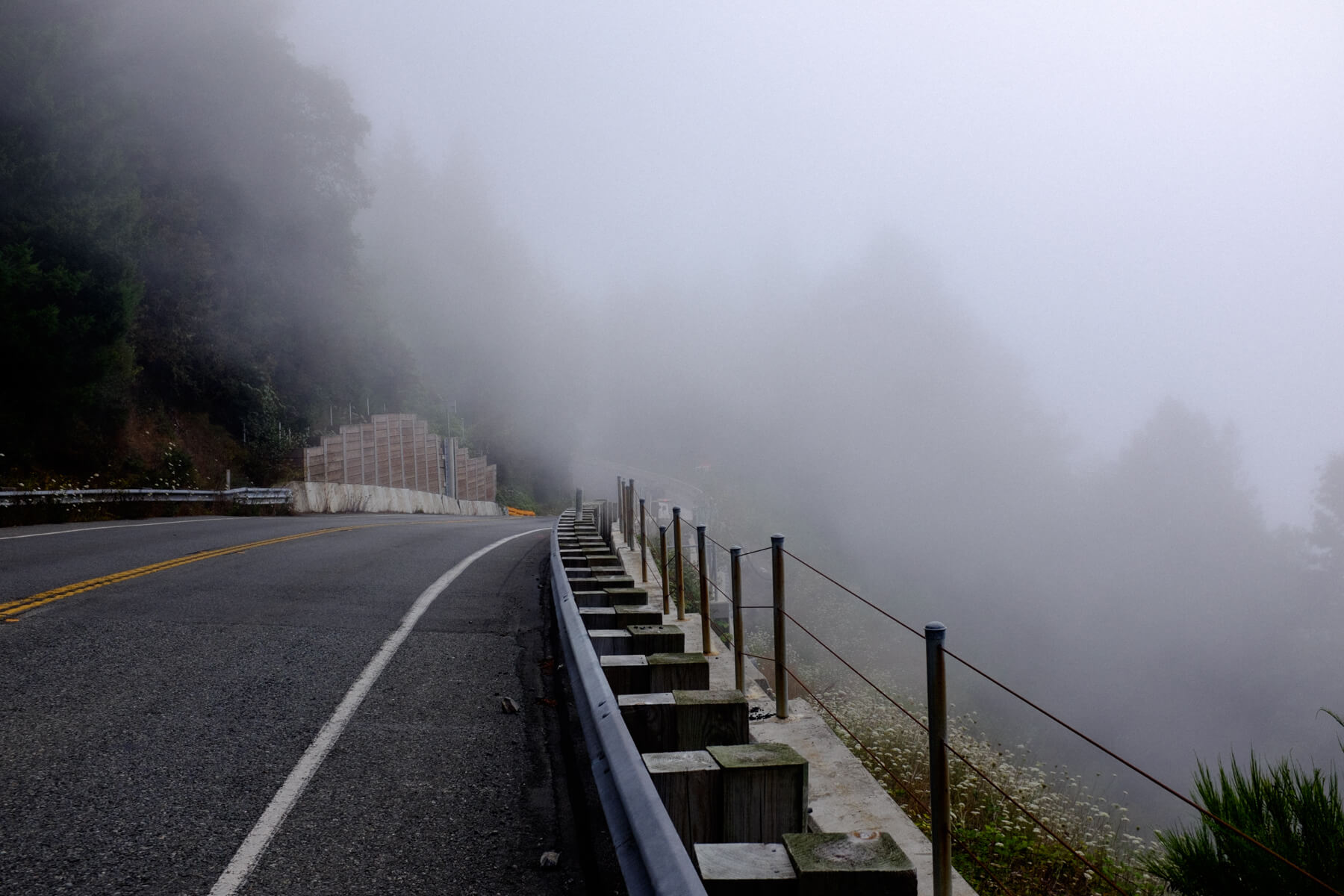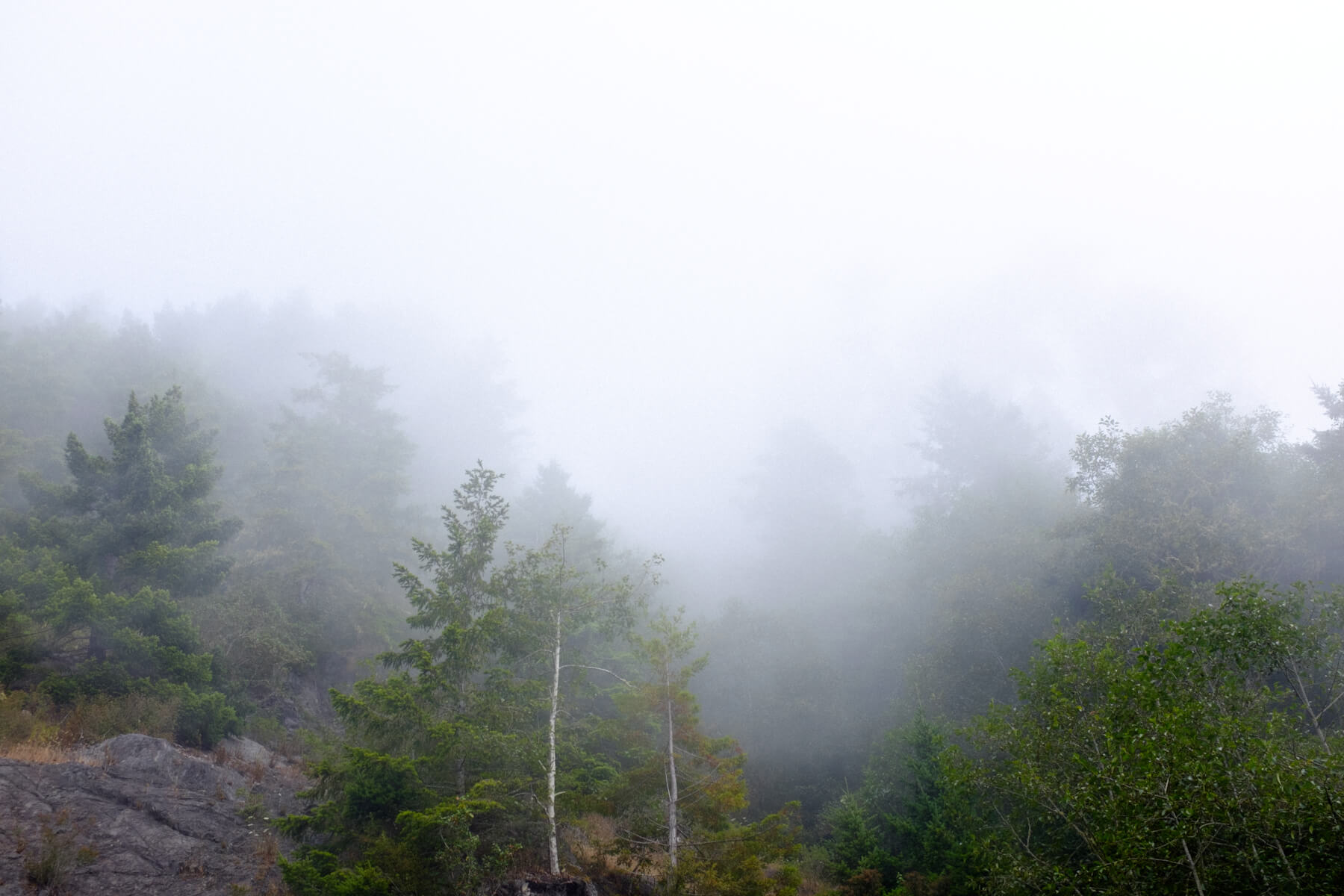 I pulled into a wayside by the sea as the road mellowed out. I caught my breath and was offered a cold bottle of water by a Texan who was driving to the Grand Canyon and selling paintings from his trailer to raise awareness for PTSD.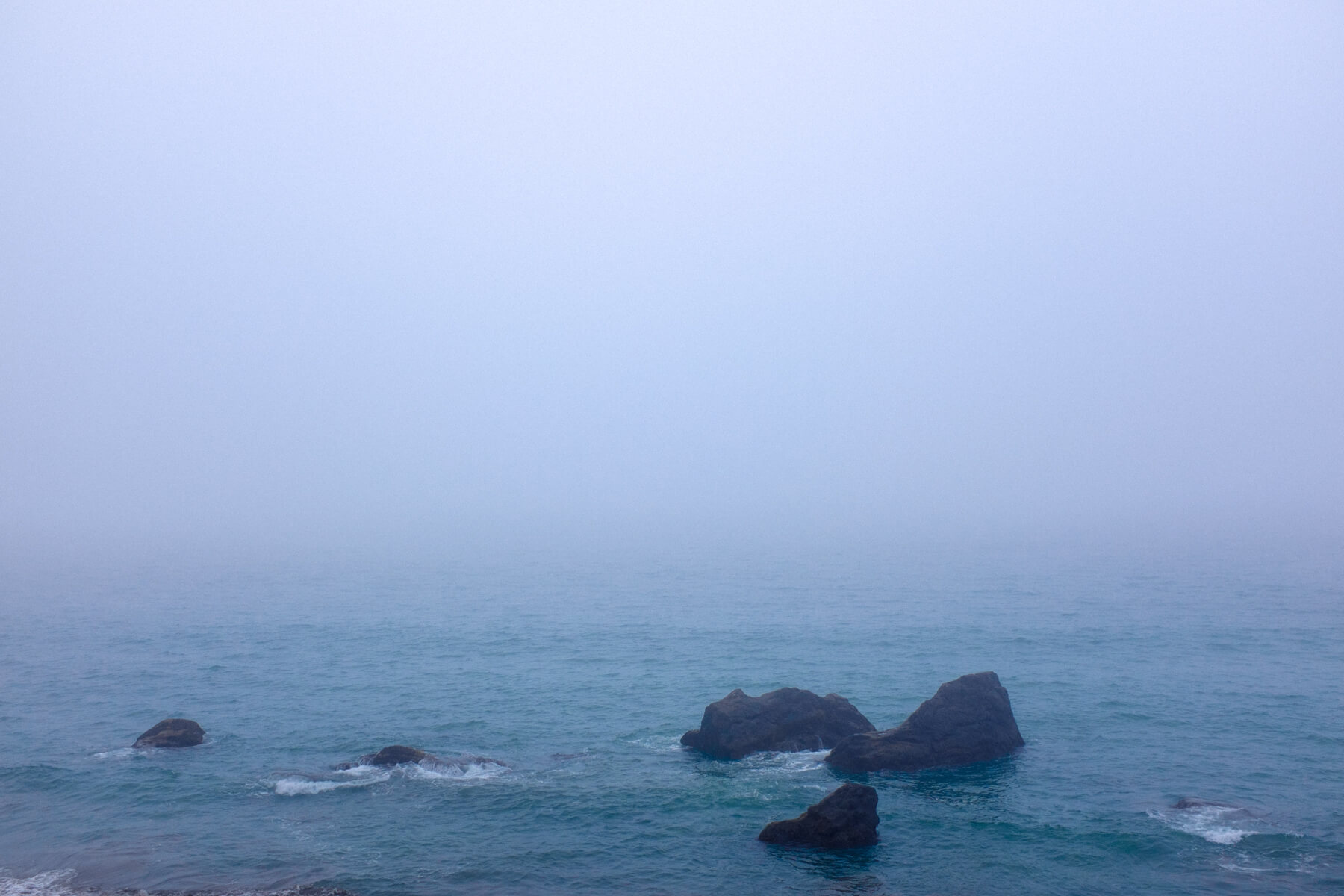 A few miles later I came to the trees of mystery. A classic piece of tacky roadside Americana with a large Paul Bunyan and Blue Ox marking the entrance. It was one of the few things I remembered clearly from driving up the coast two years ago.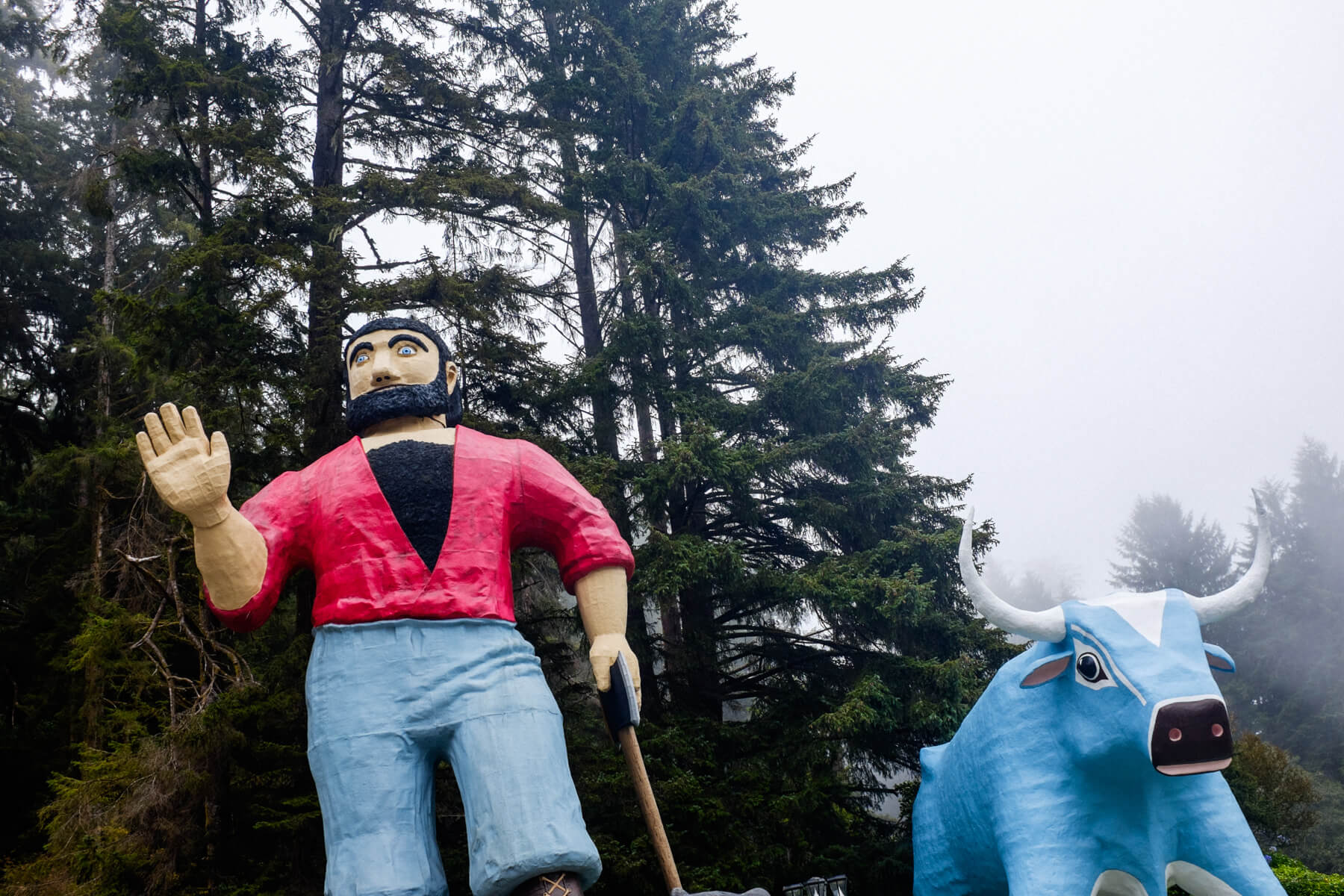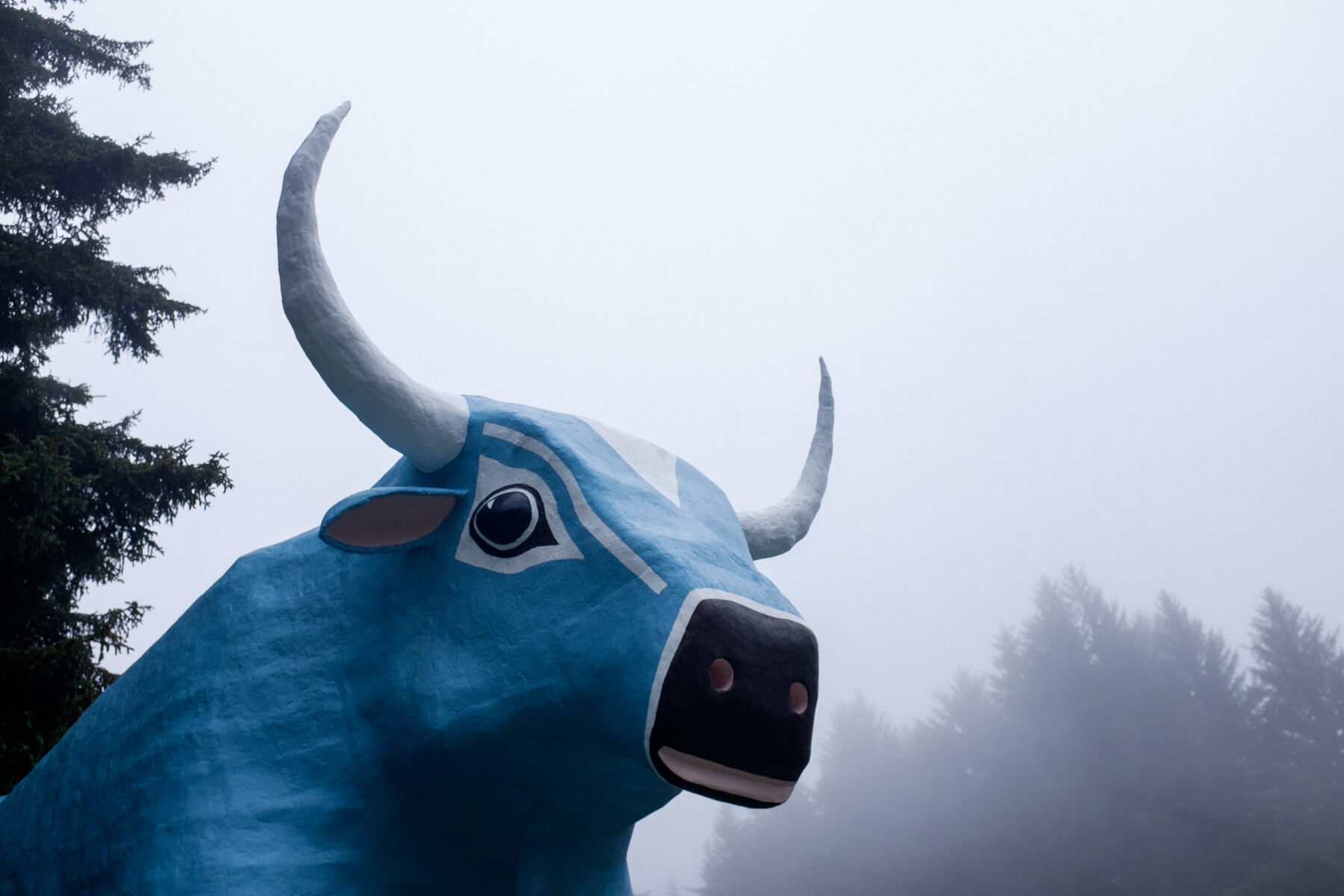 I paid a quick visit to the gift shop and got on my way. It was mostly all downhill from here to Klamath where I bought a coffee and swiftly left. Everything in the town felt either too new or too old, it had a strange feeling.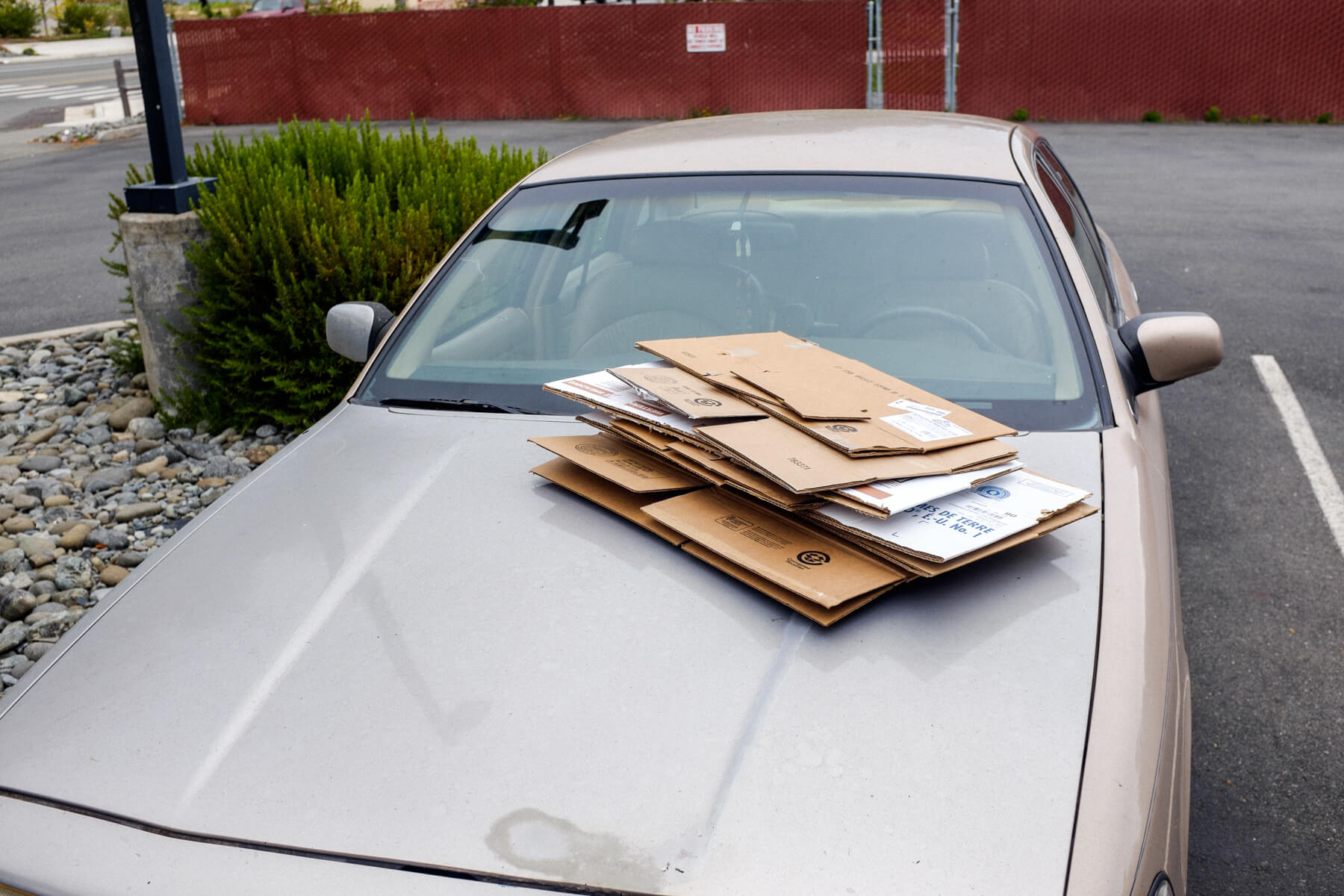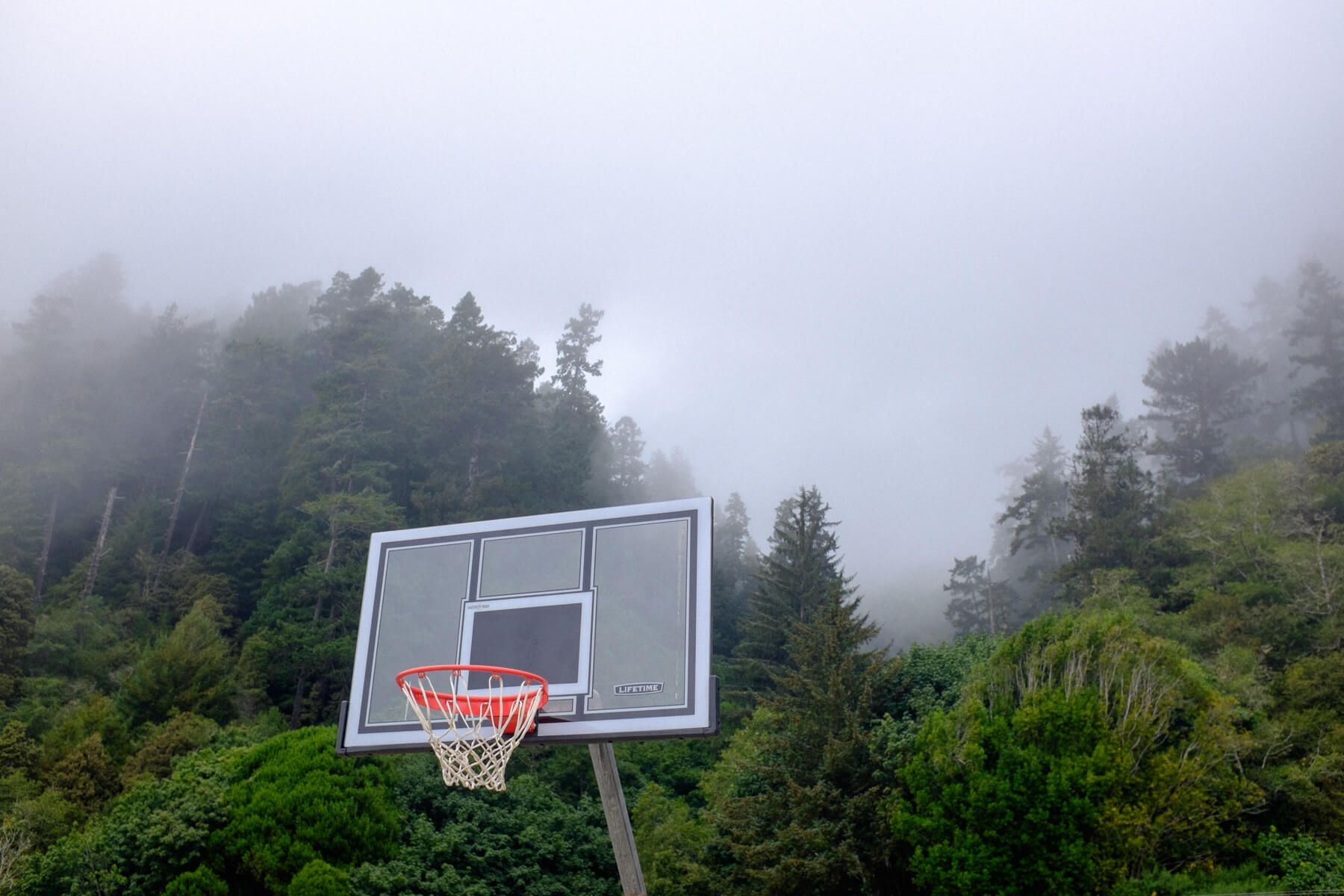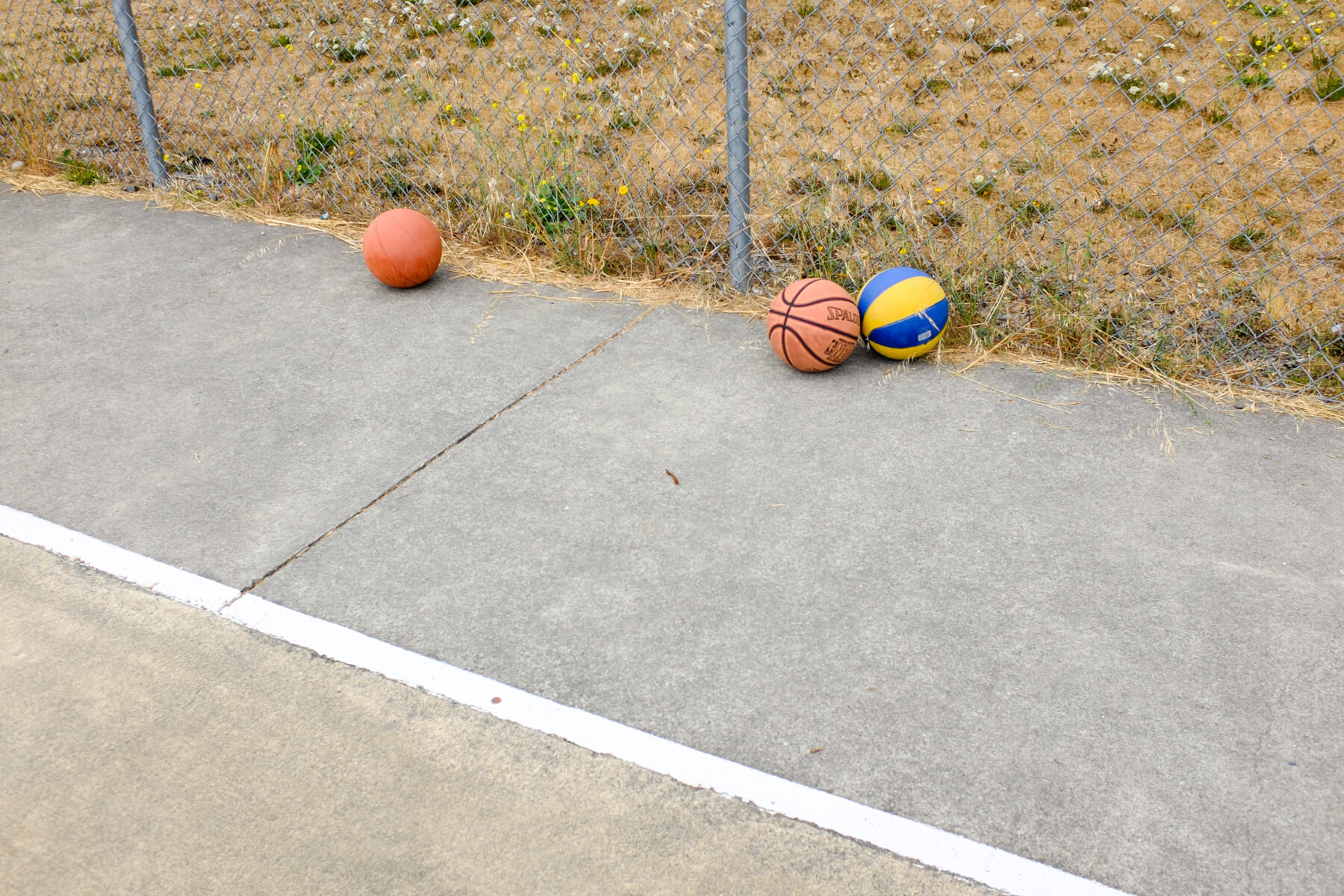 I crossed a bridge flanked by two golden bears and began another lonely misty climb up to the entrance of the newton B Drury scenic Highway, a detour off the highway through grove after grove of gigantic redwood trees.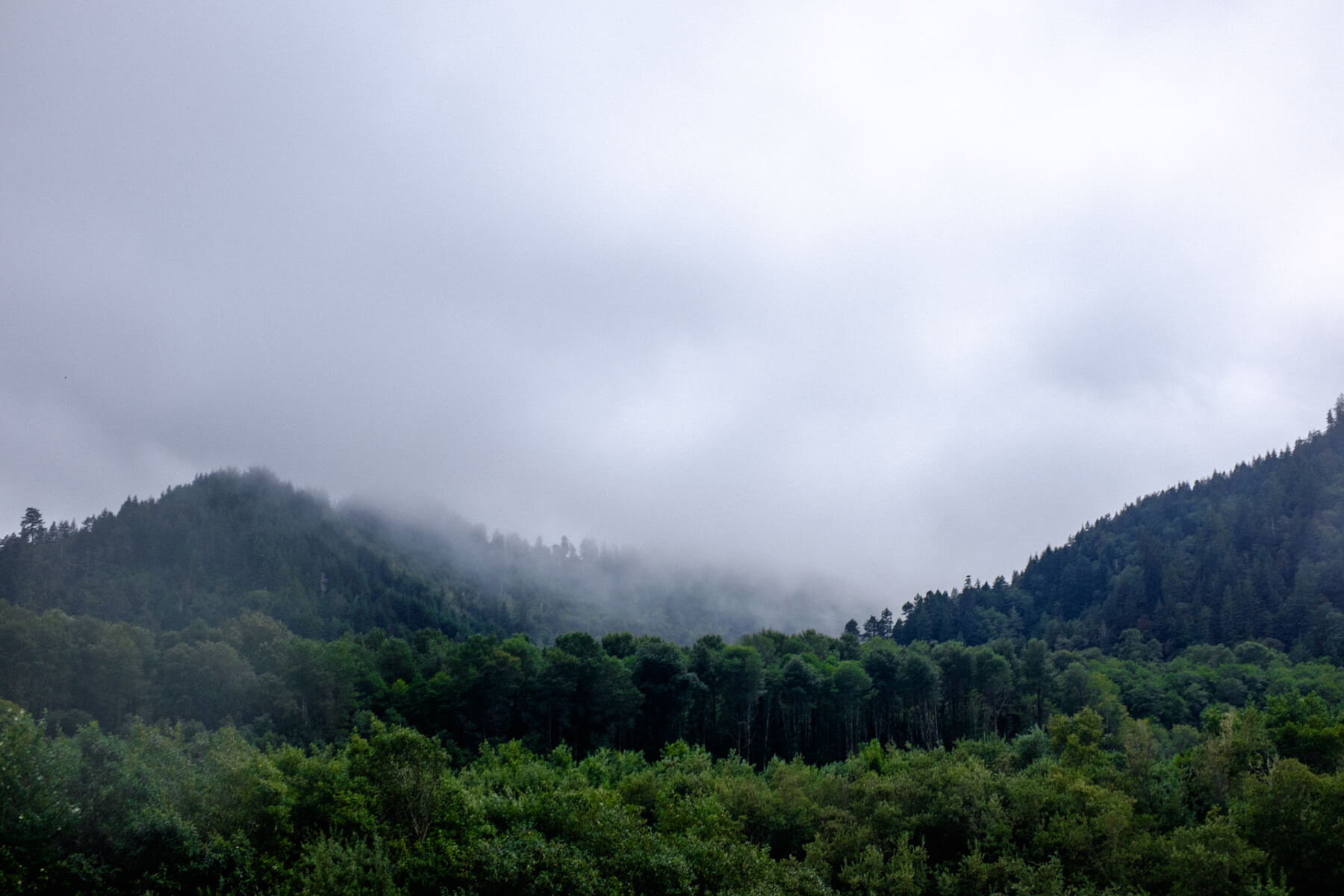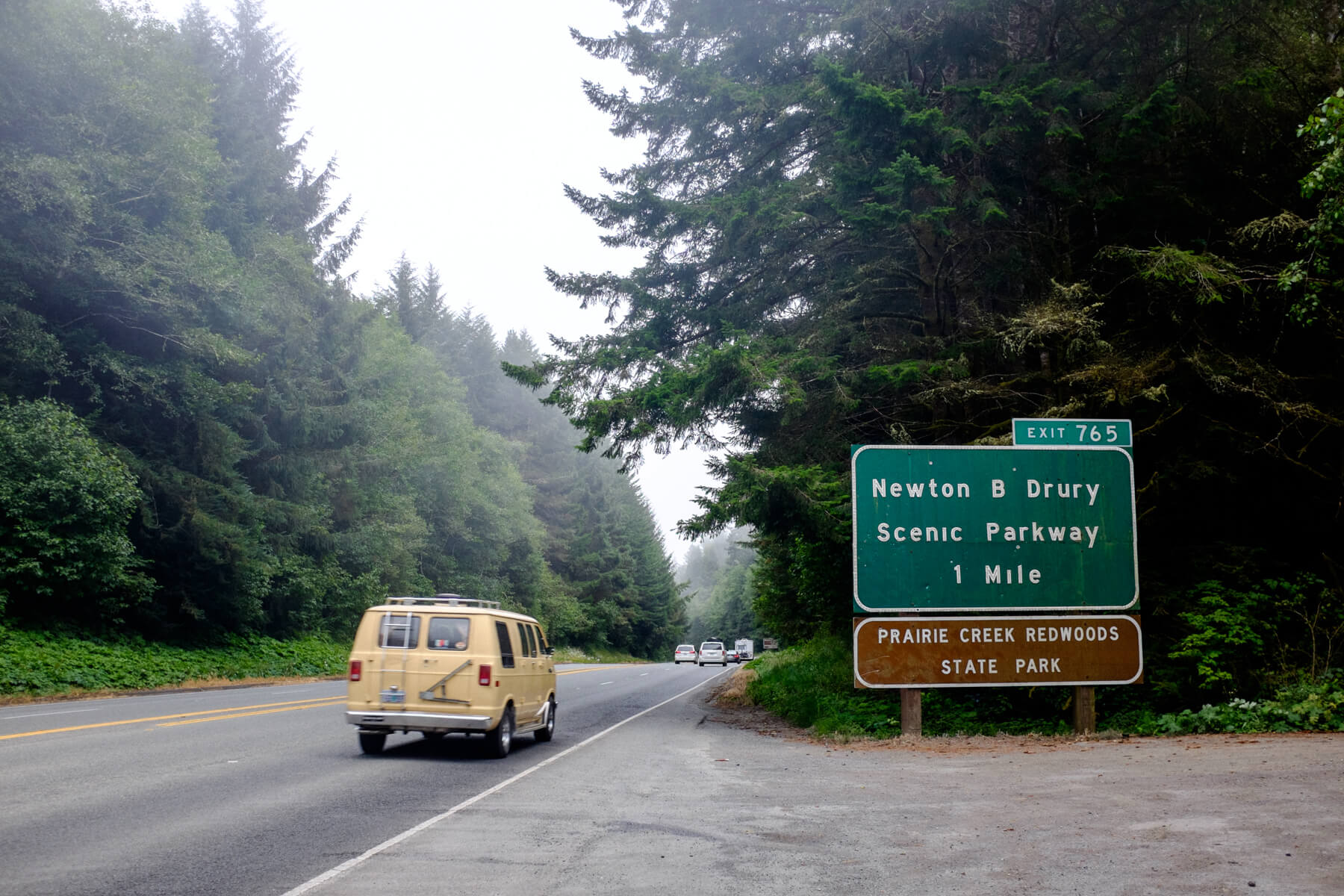 To begin with the road was empty and wide and covered in fog. Signs warned of bears, mountain lion, and elk. It was an anxious climb, but soon I reached the more comforting surroundings of the redwoods at the top and began a six mile downhill run to Elk Prairie.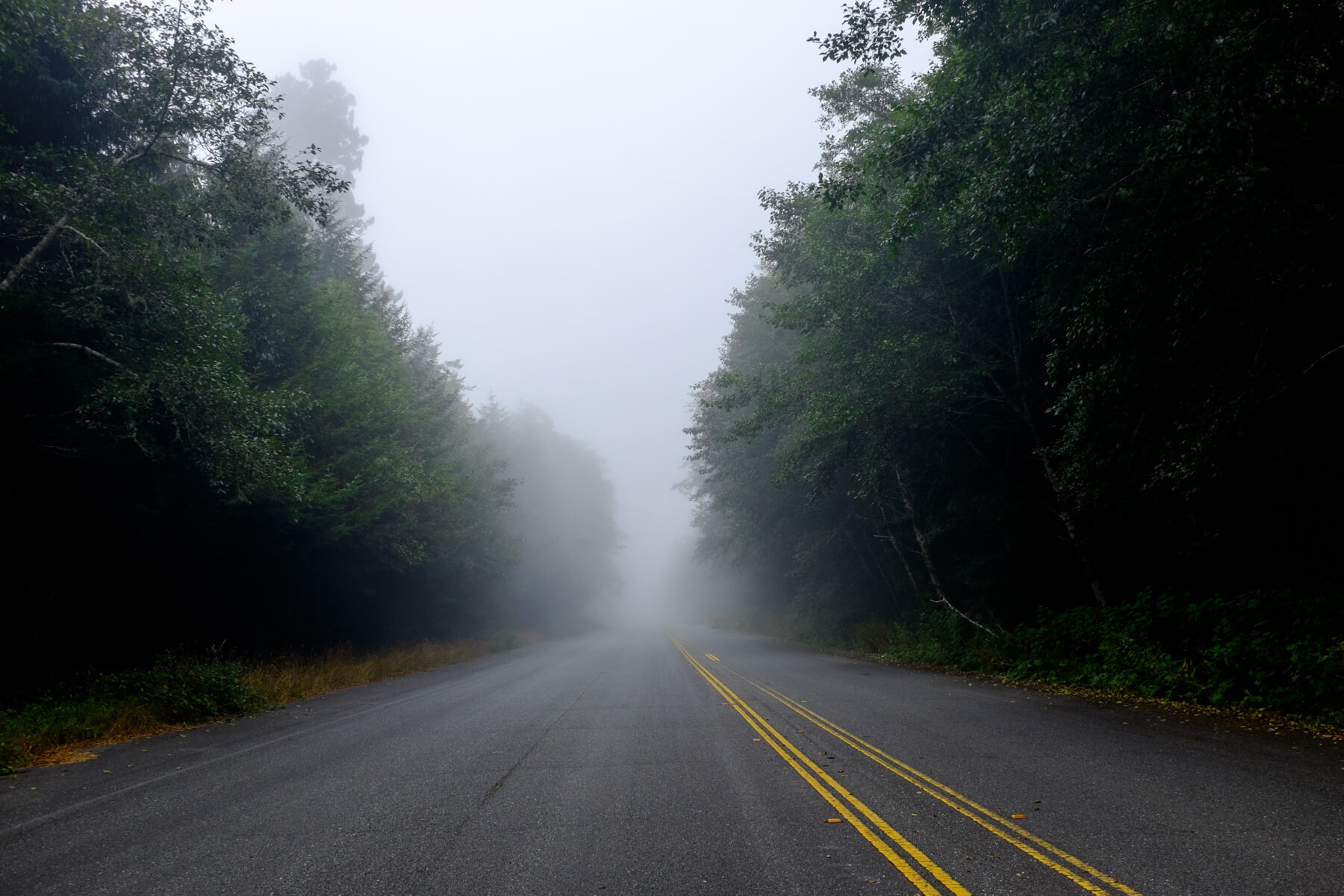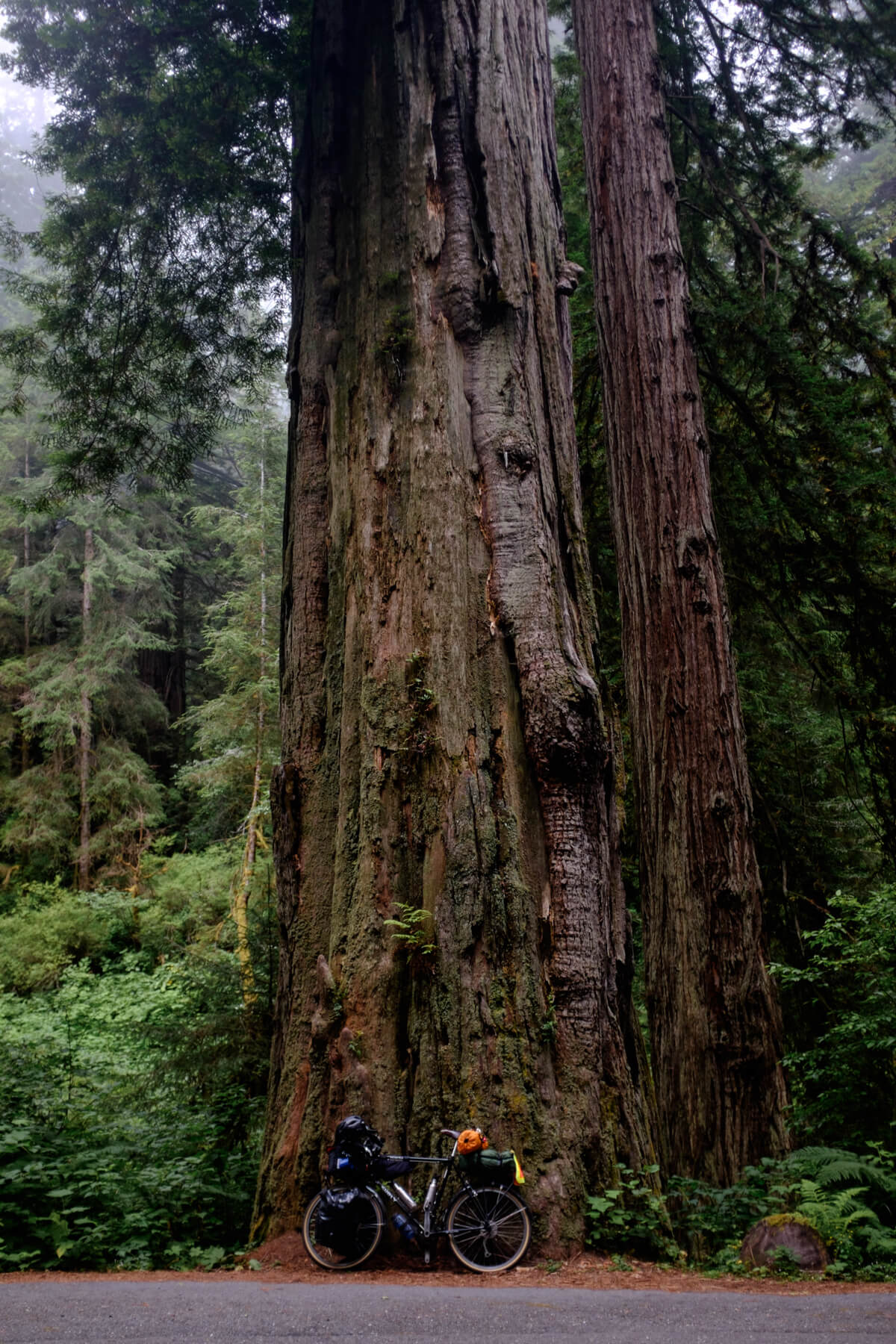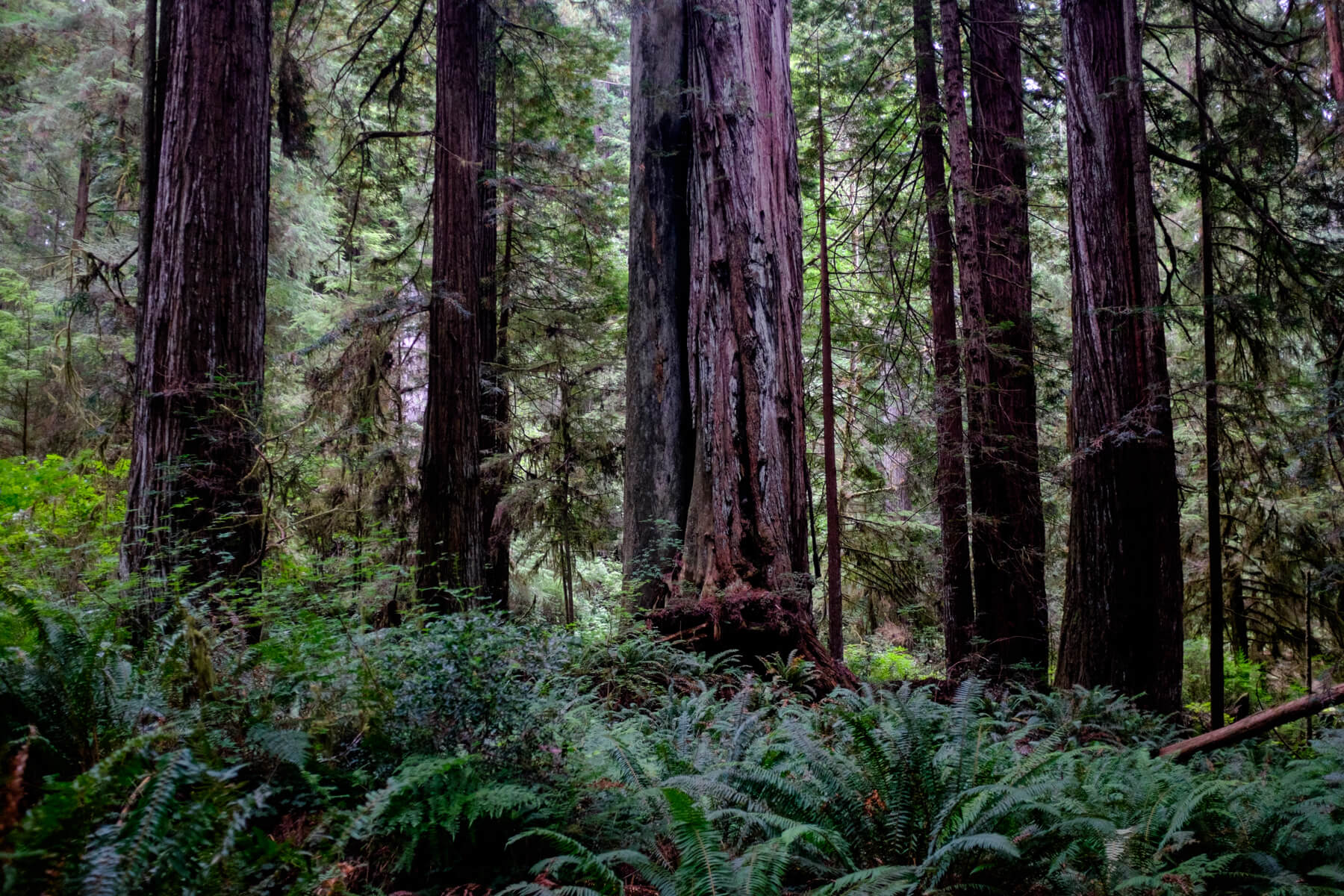 Cycling through the redwoods was one of the most peaceful experiences so far. It is hard not to resort to cliches, but it was also hard not to be humbled by your scale against these giant and ancient trees, especially when viewed by bike. I took time to explore of the groves, and was immediately struck by how quiet the forest was, and how loud the smaller sounds, like your own footsteps, became.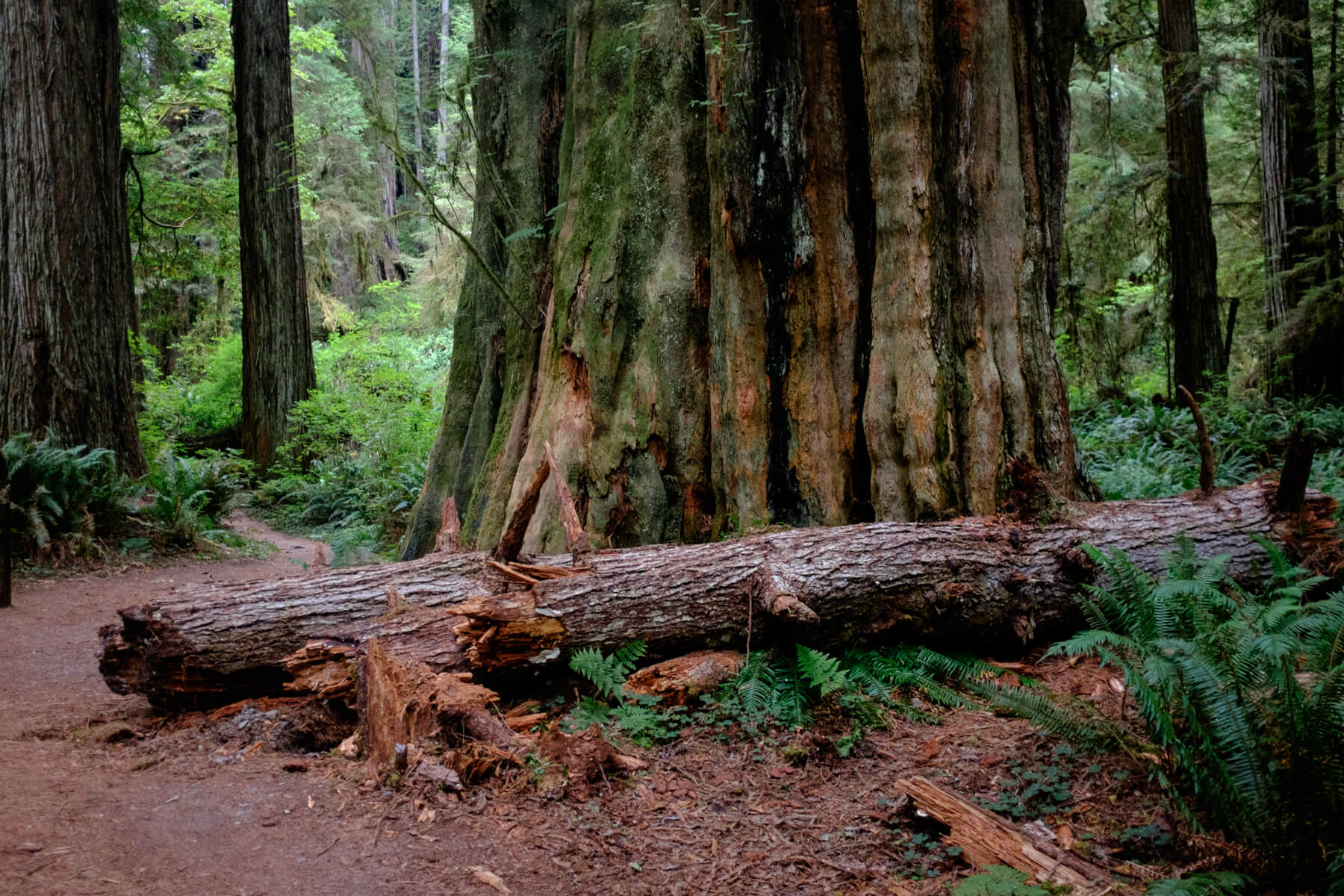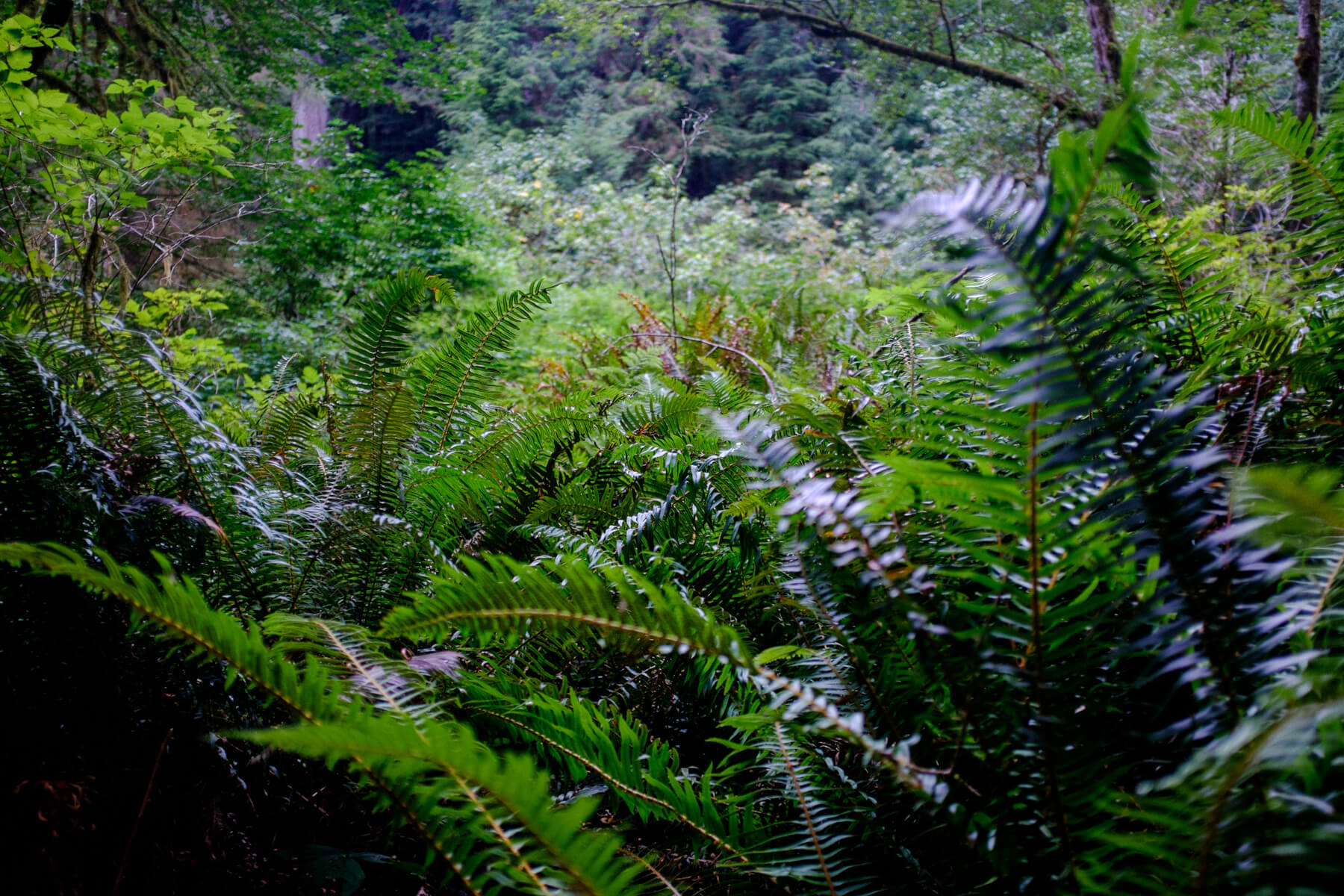 I stopped a few more times then freewheeled my way down to elk prairie for the night. Compared with my previous nights this campsite was far more remote and basic campsite, set next to a large area of prairie where Elks could be spotted.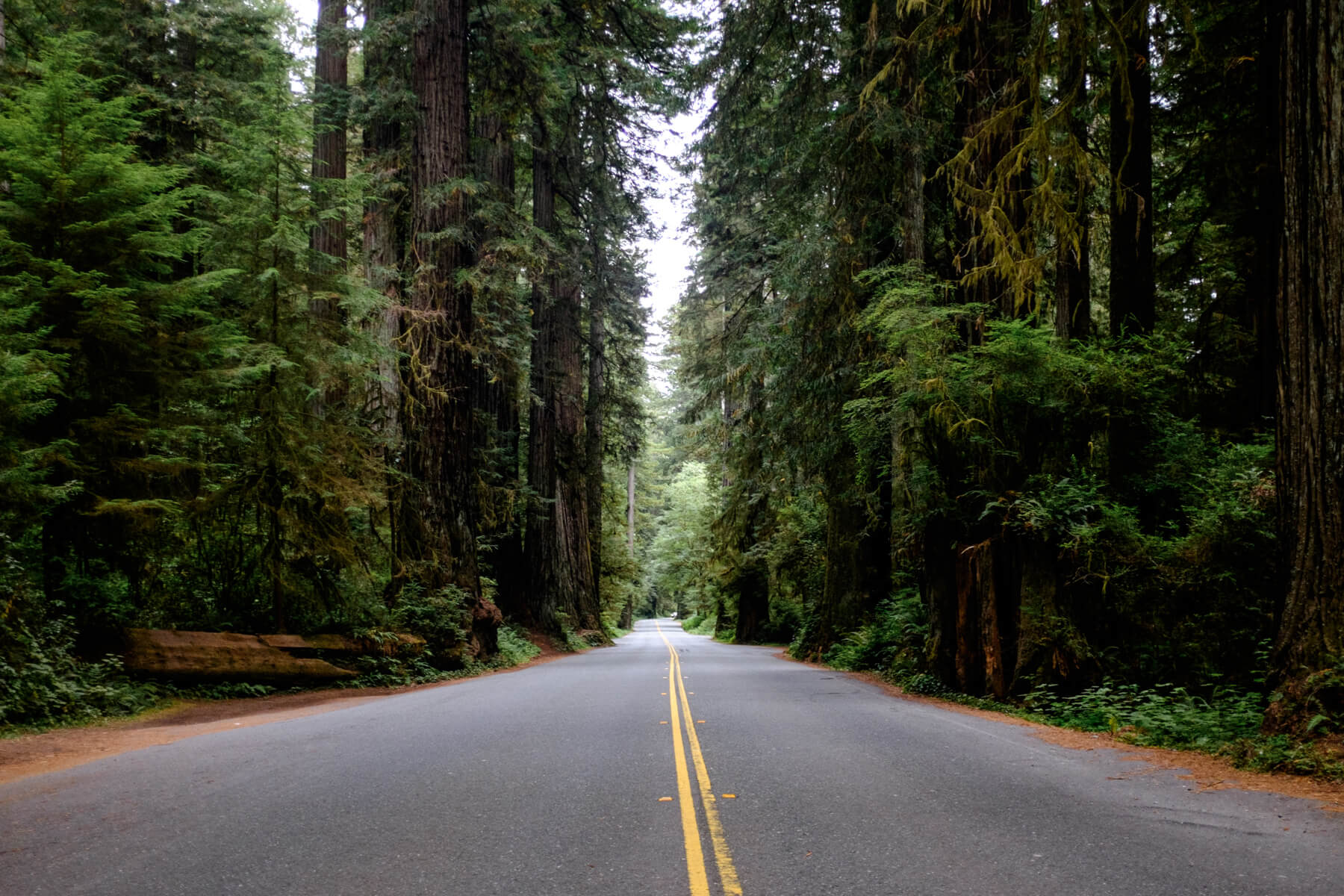 I had set up camp next to another Brian who was on day 99 of a cross country tour from Florida. I put all my food in the bear locker and we sit at the picnic table talking for a while, happy to have others to camp with now i'm in bear territory.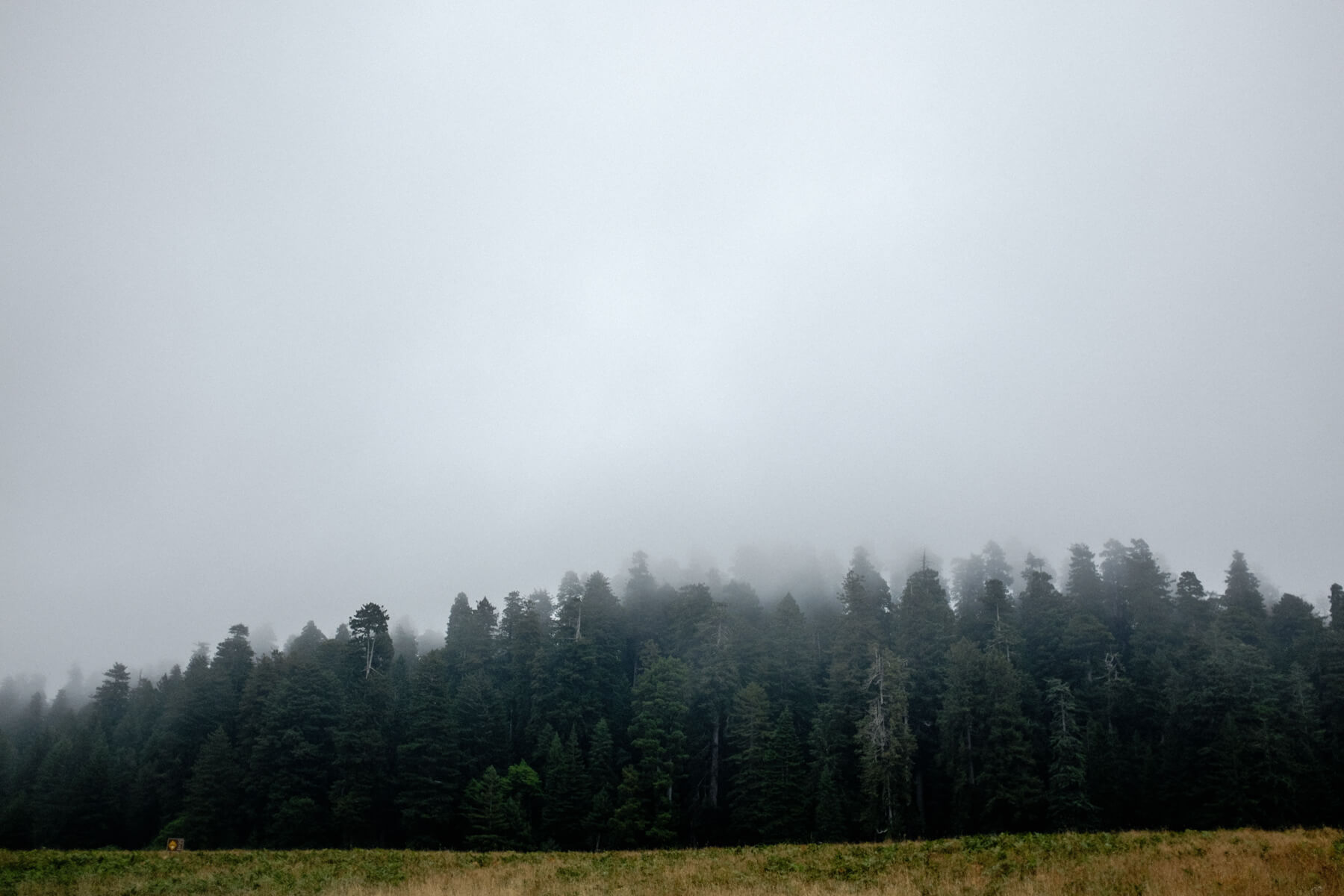 Later we joined two other guys who were also cycling southwards. We sat around staring at a fire pit, talking about our current and past trips, poking the small number of logs around on it until the flames died out. The time was 9.30, but it felt much later.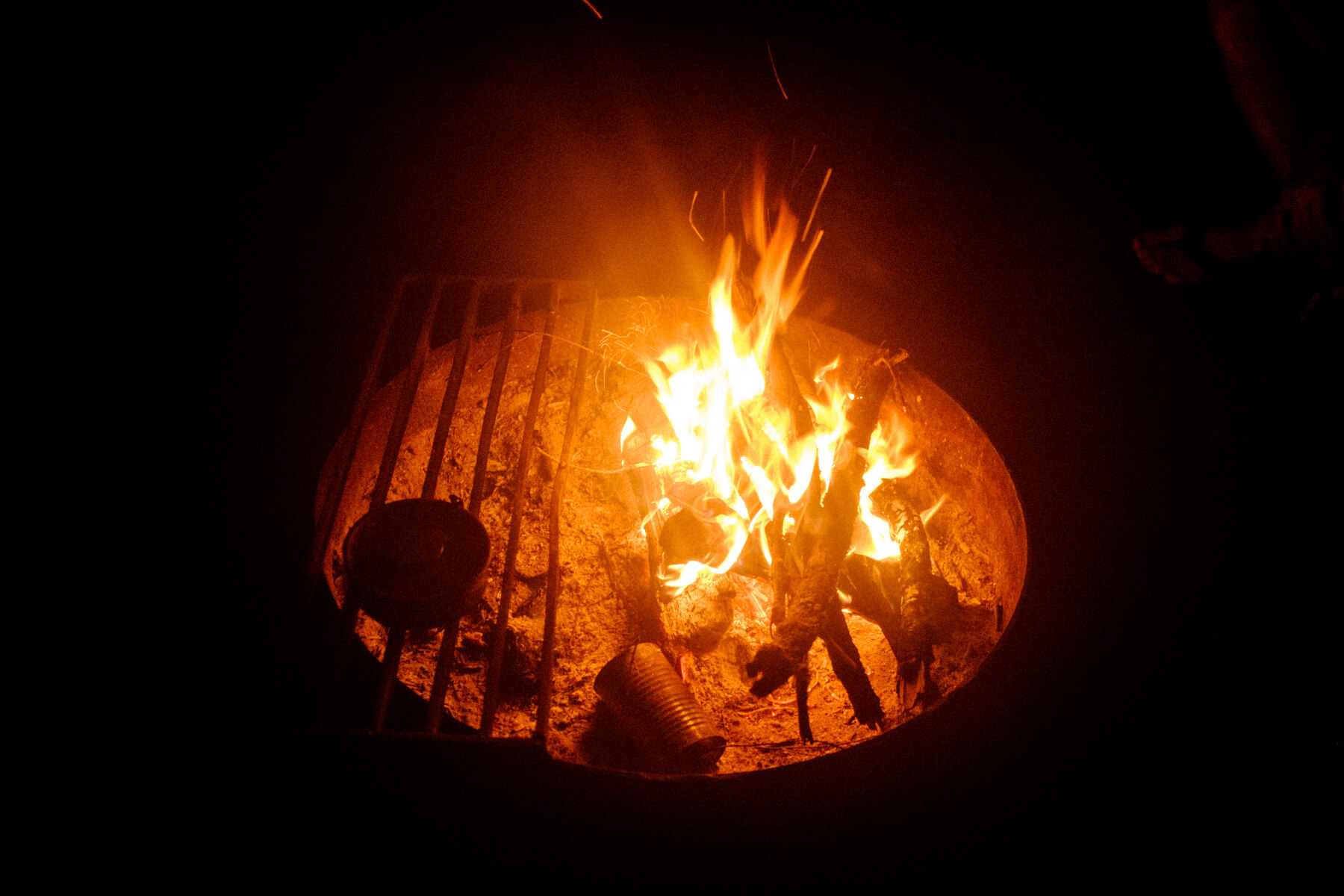 Map
0