Monday, August 14th
A short and slightly strange day navigating through Humbolt County, California – a mixed bag of beautiful redwoods and rugged coastline, and weird washed out towns.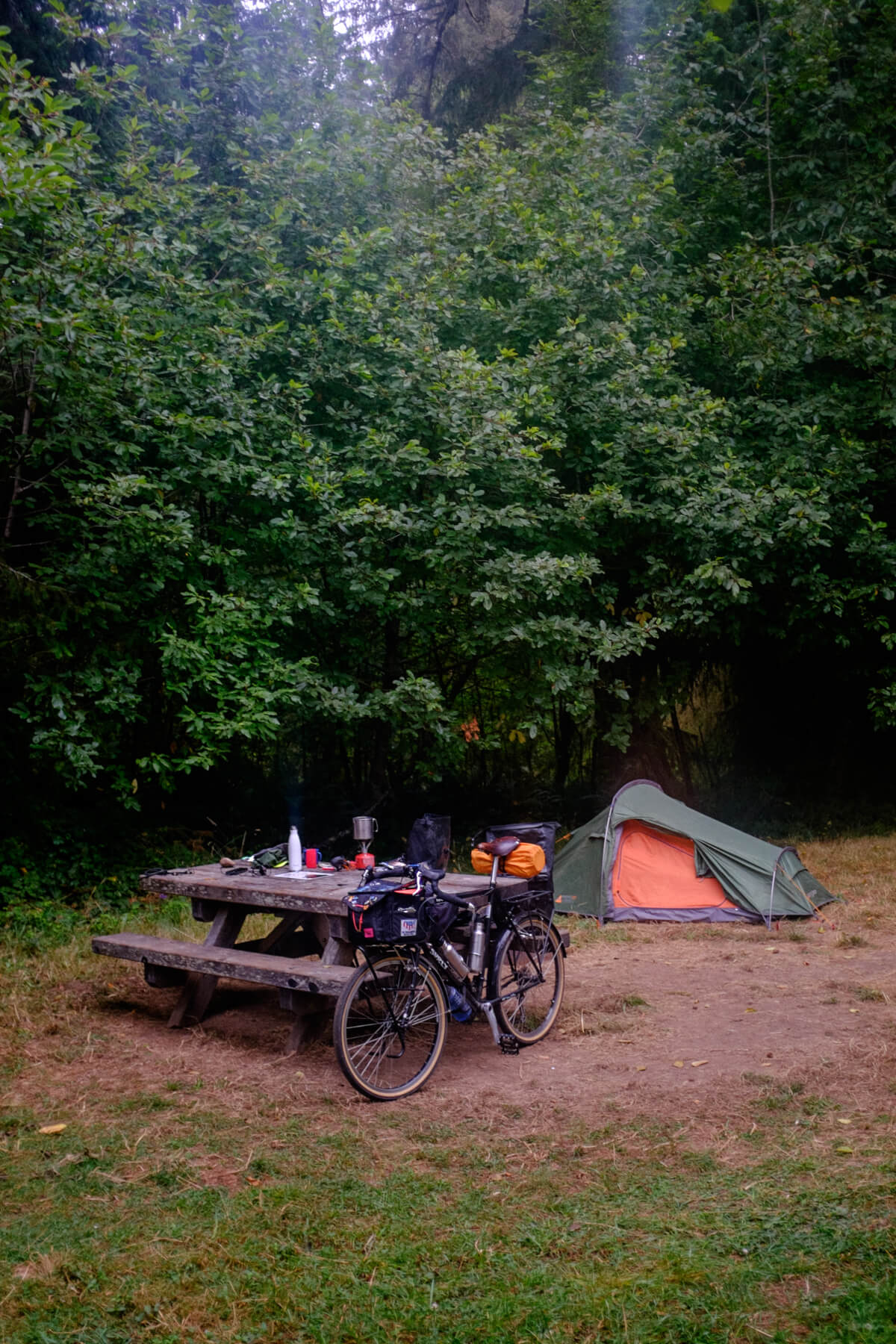 I cycled a few hours in the morning with Sam and Jacob, two guys I met in the campsite the previous night who were heading in the same direction. I left before them, catching sight of a handful of elk just before leaving the prairie behind.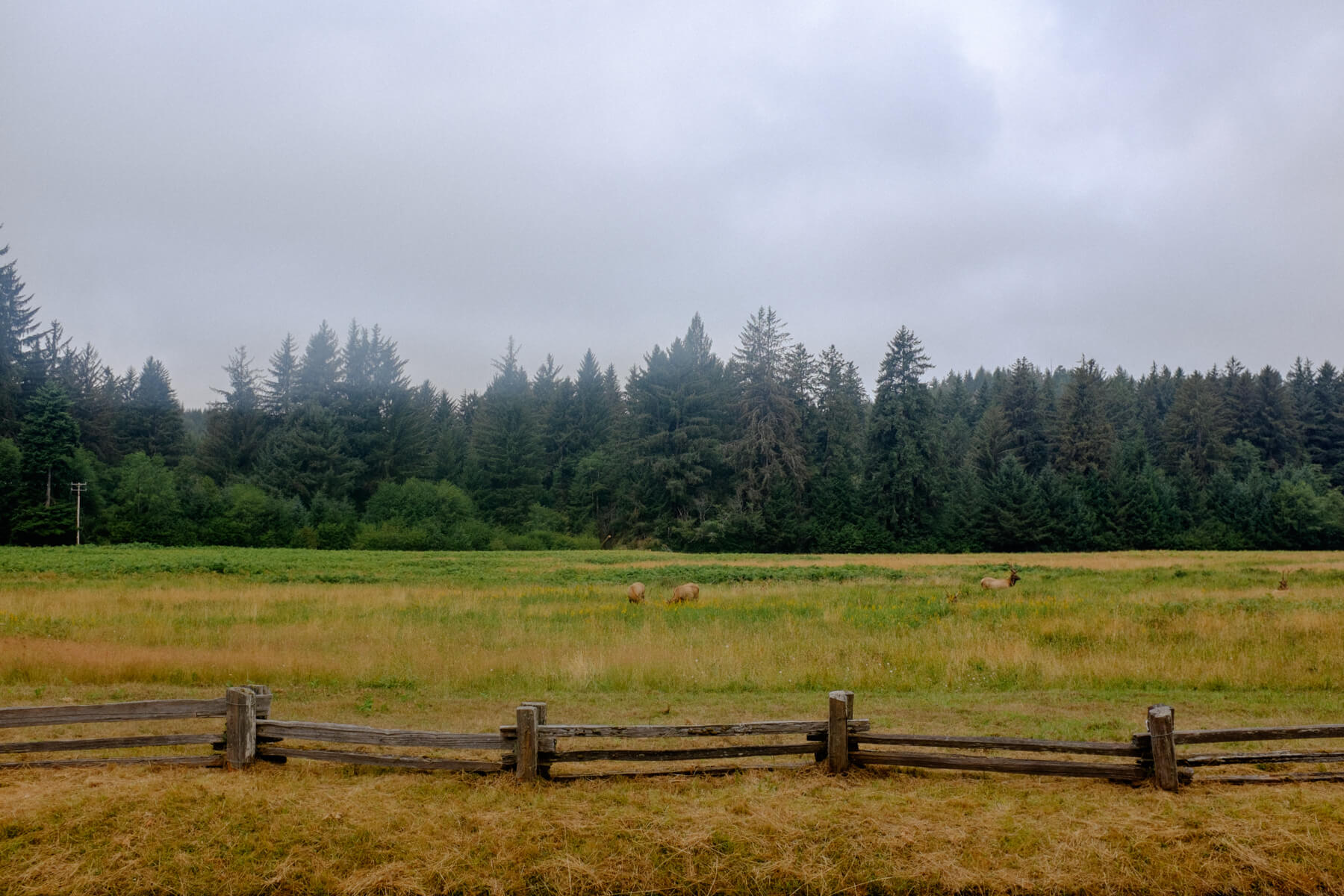 Away from the redwoods the road became more ordinary and a little dull. The sky was still grey, the hills came and went. I stopped at the first opportunity for coffee in Orick, a tiny speck of a town which had one large store at the side of the road. I walked in to the sound of Black Eyed Peas playing loudly on the store sound system.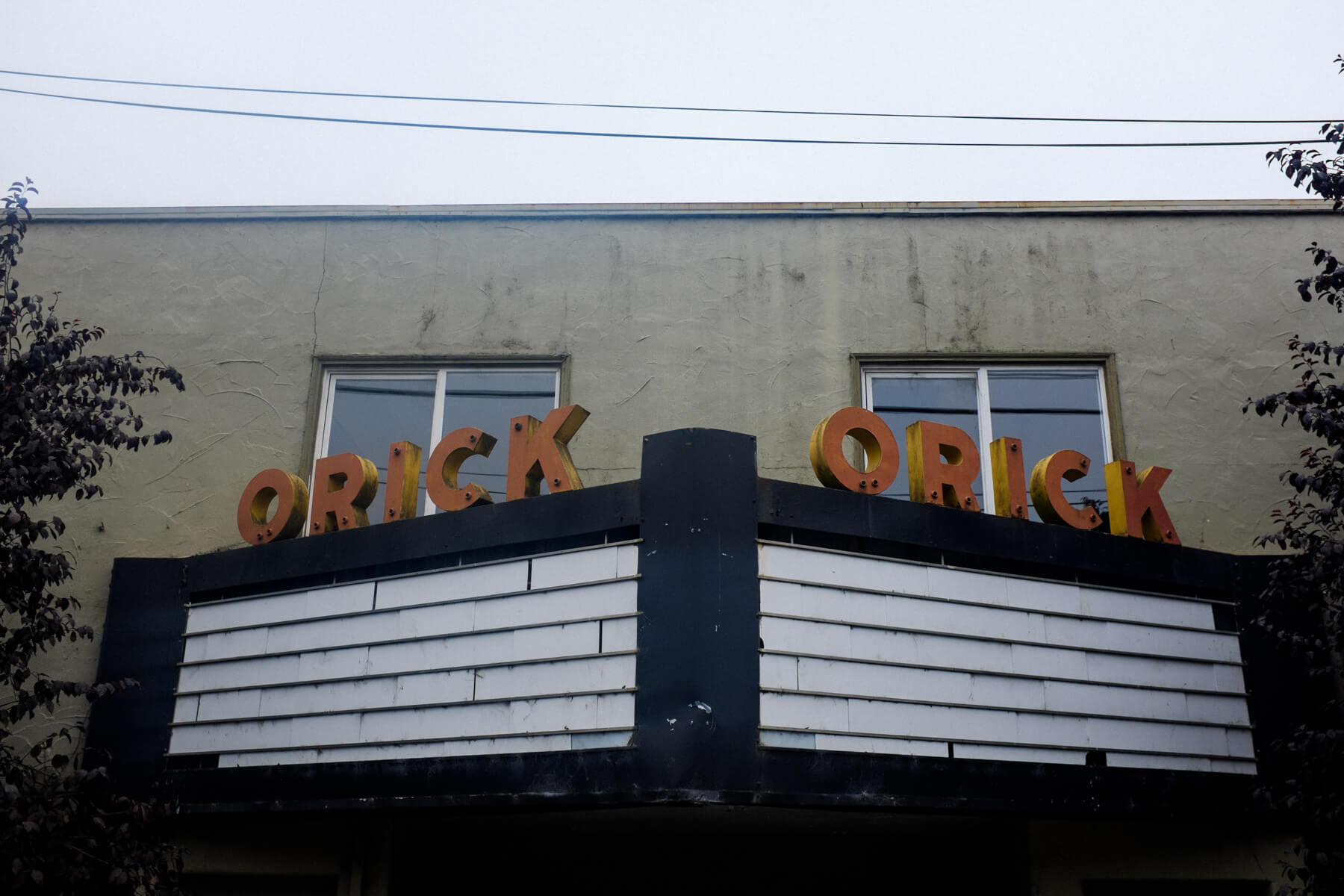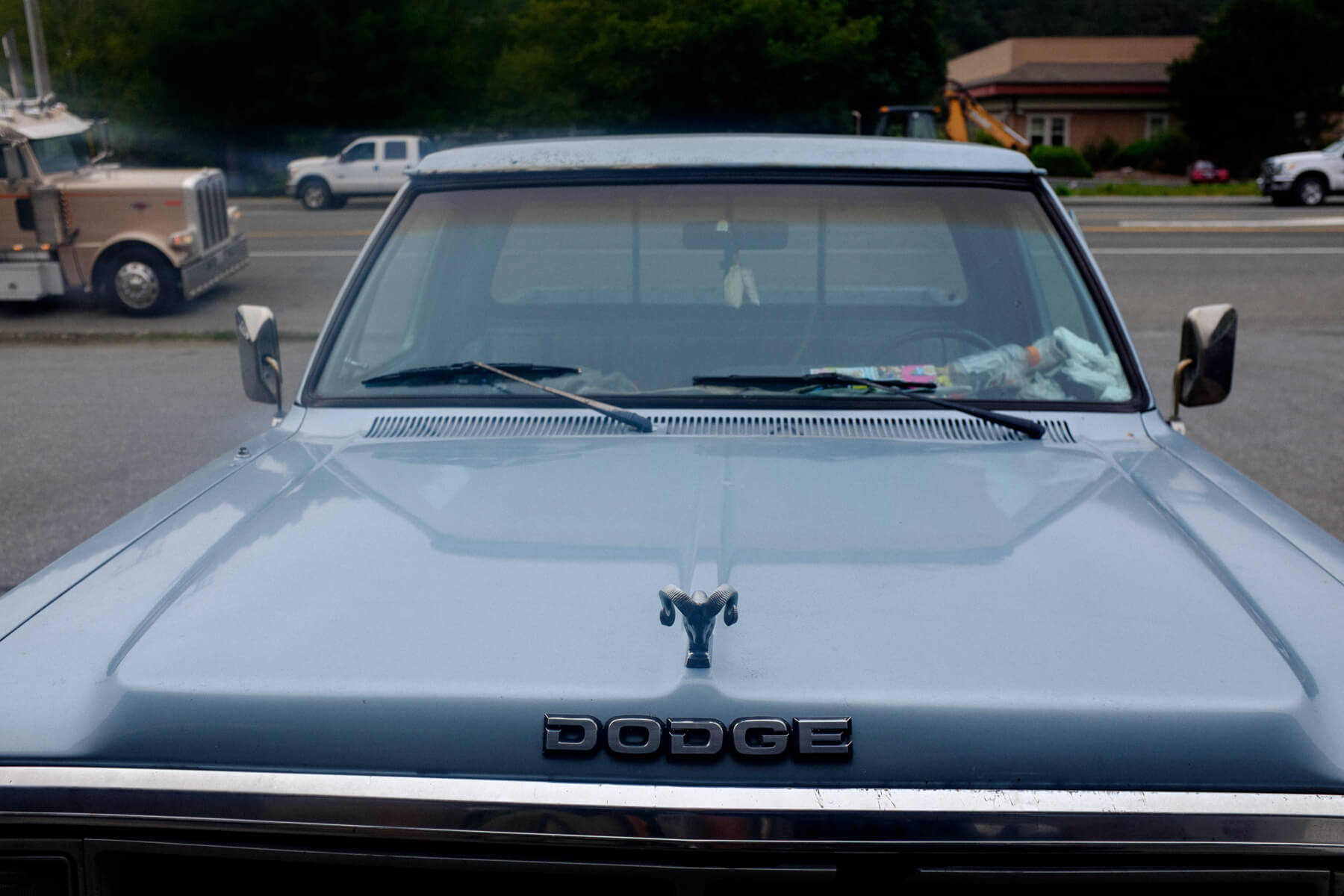 Sam and Jacob caught me there and after sharing coffee and comparing bikes (Sam's was nearly identical mine – even down to the choice of pump) we left together cycling the 101. Soon after the town I saw my first ever bear – just a black shape moving across the road in front of us by the time it caught me eye, but Jacob, who was riding up front and lives in Colarado, could verify it for us. It was small and moved fast, on my own I'd have been terrified.
I fell behind as the other two moved ahead and I thought about the bear. We rounded three lagoons (Freshwater, Stone, Big) then peeled off the highway on to a quieter piece of old highway leading to Patrick's Point State Park. I'd lost track of the guys at this point and continued on to Trinidad alone after being unable to locate them in the entrance to the park.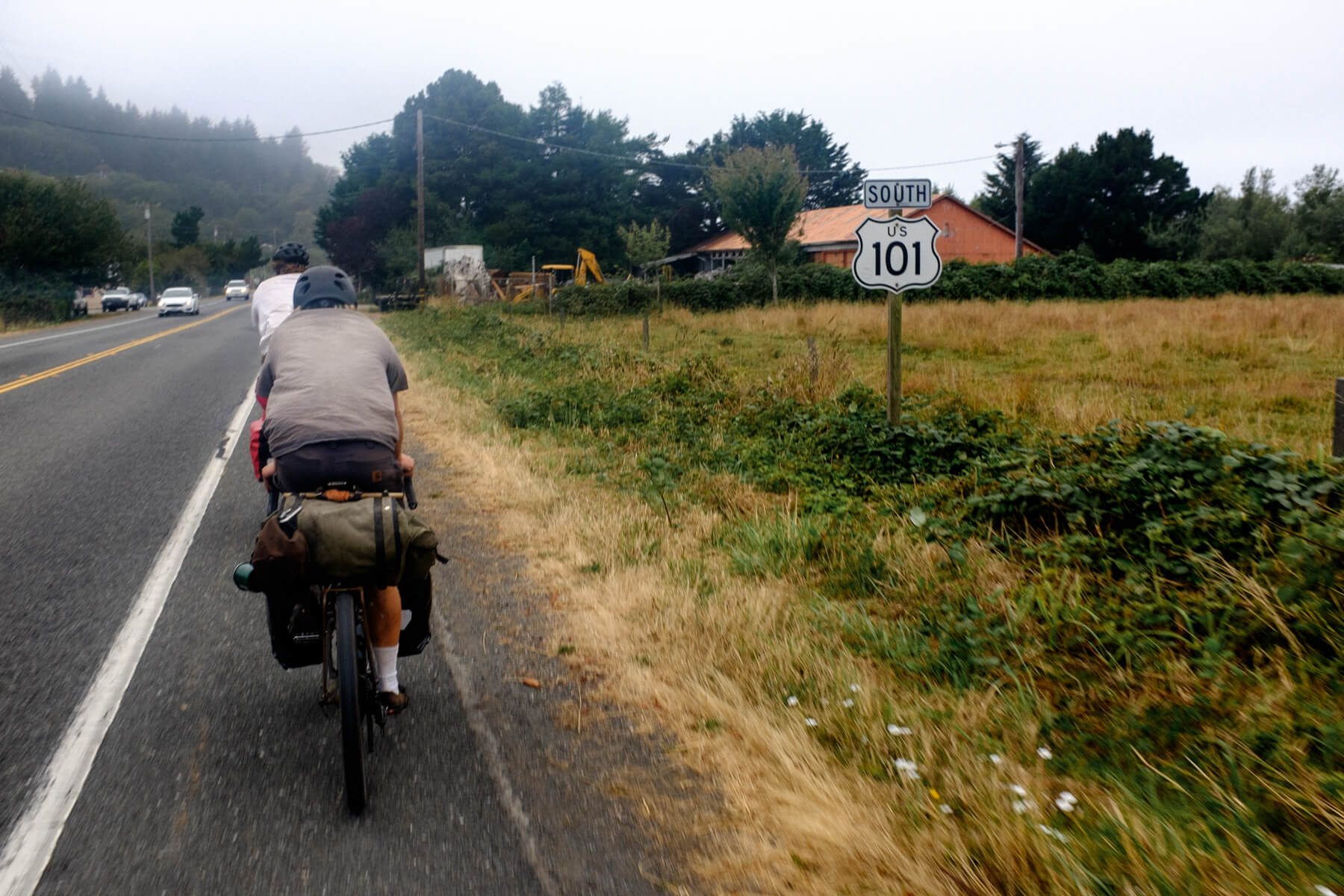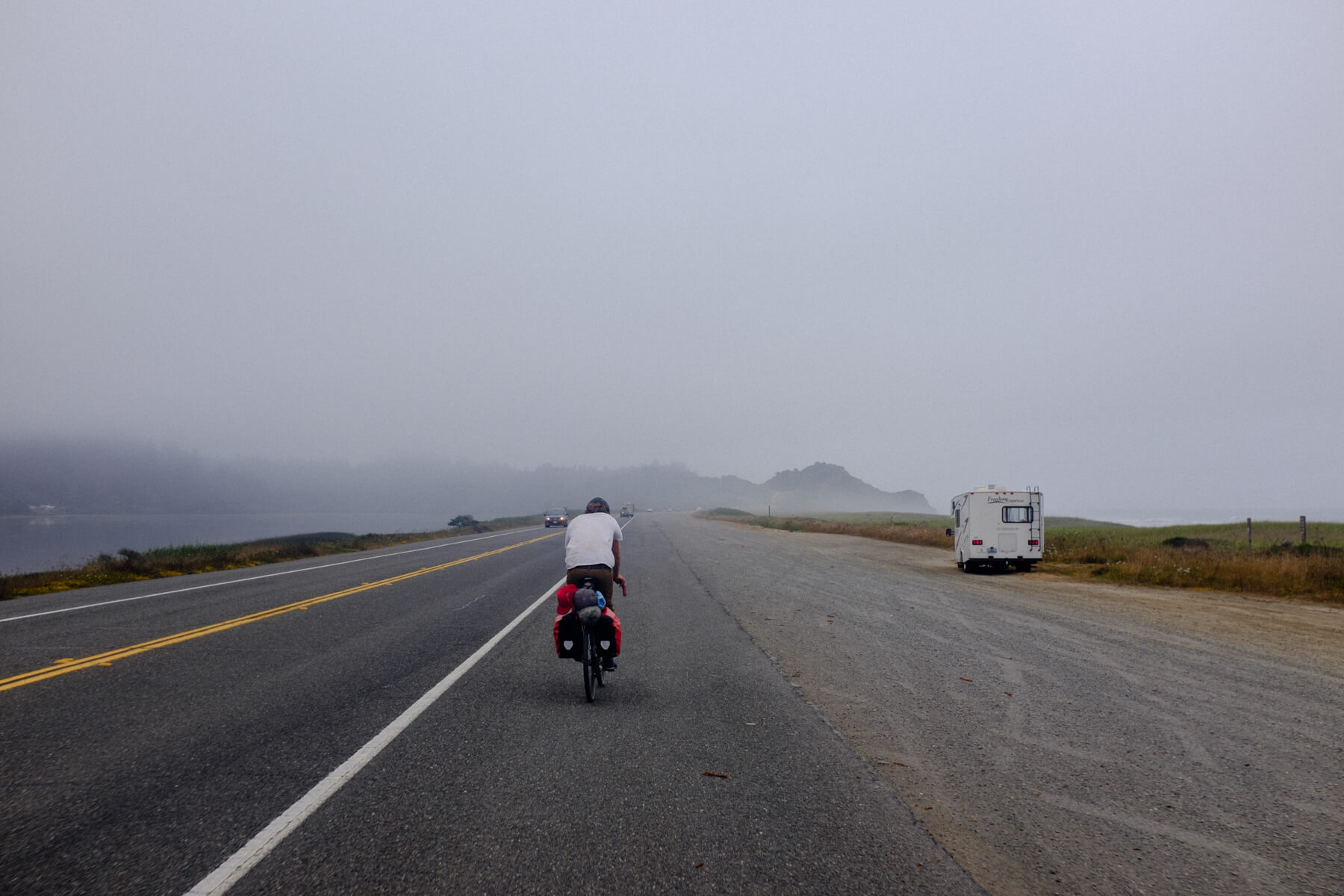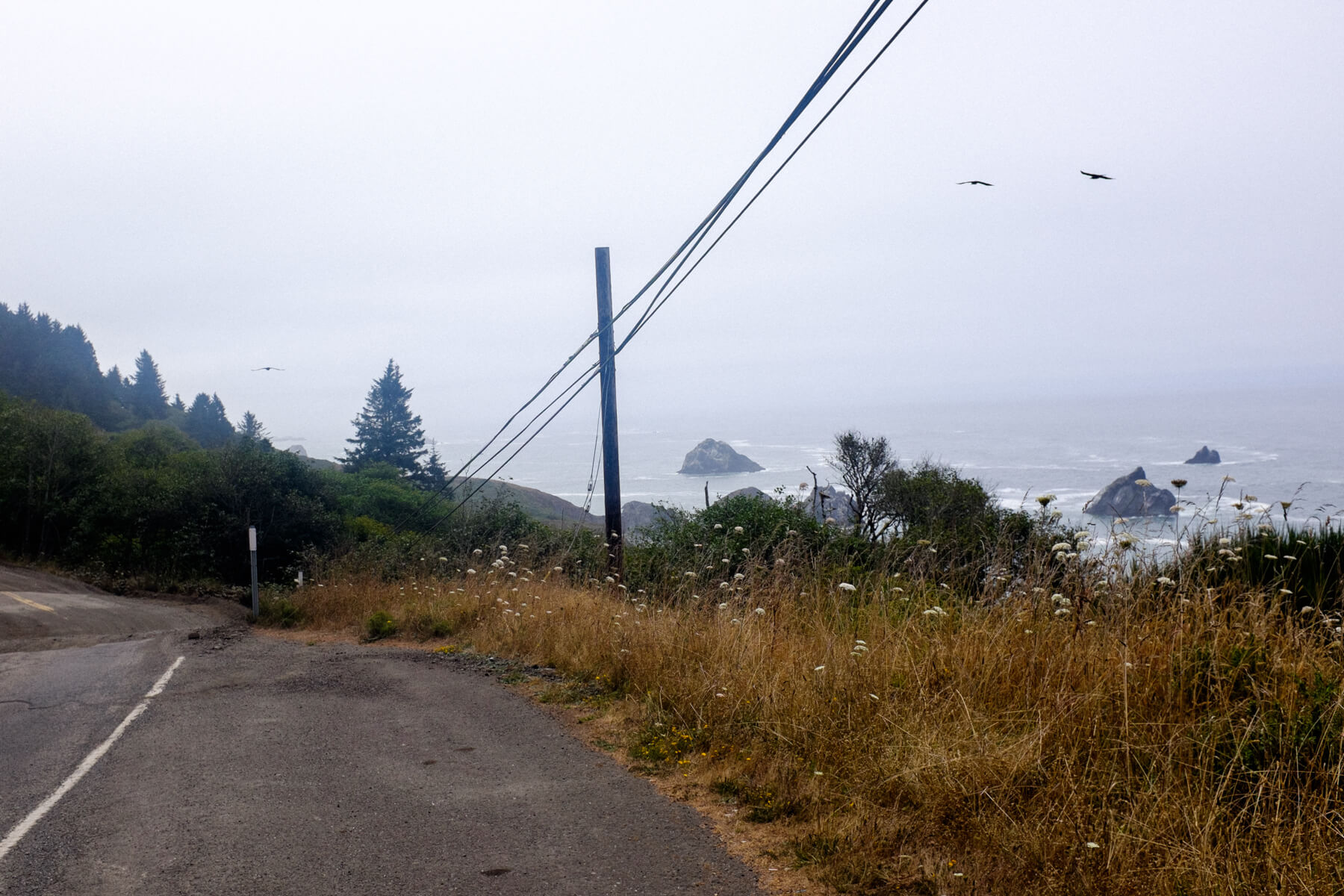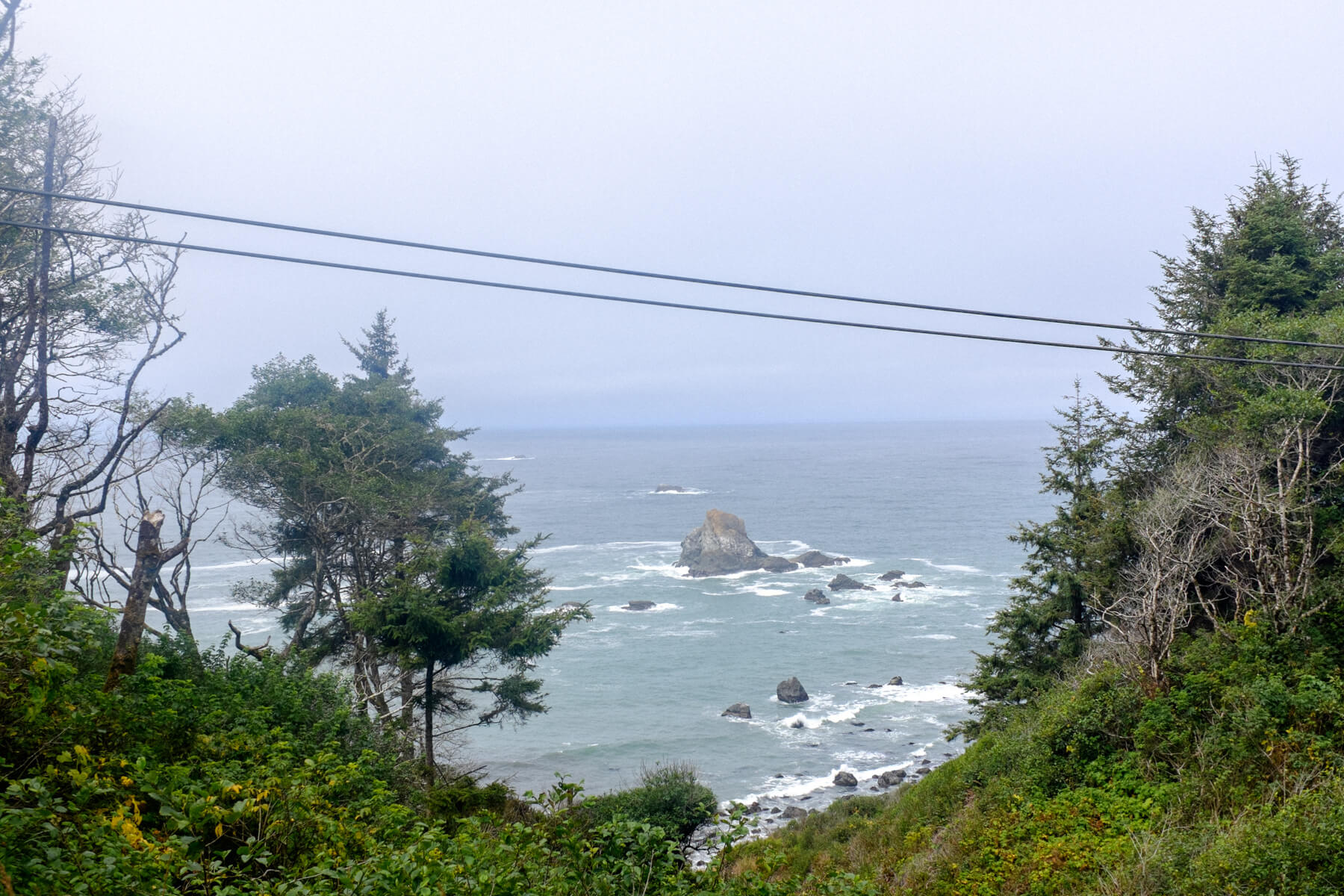 I picked up snacks from then had a grilled cheese with coffee at The Breakwater cafe. My fitness was improving but it seemed to be a struggle to reach much more than 20 or 30 miles without a long break and more food than seemed strictly necessary. Trinidad was a pretty town which seemed to attract hippies and holiday makers in equal measure.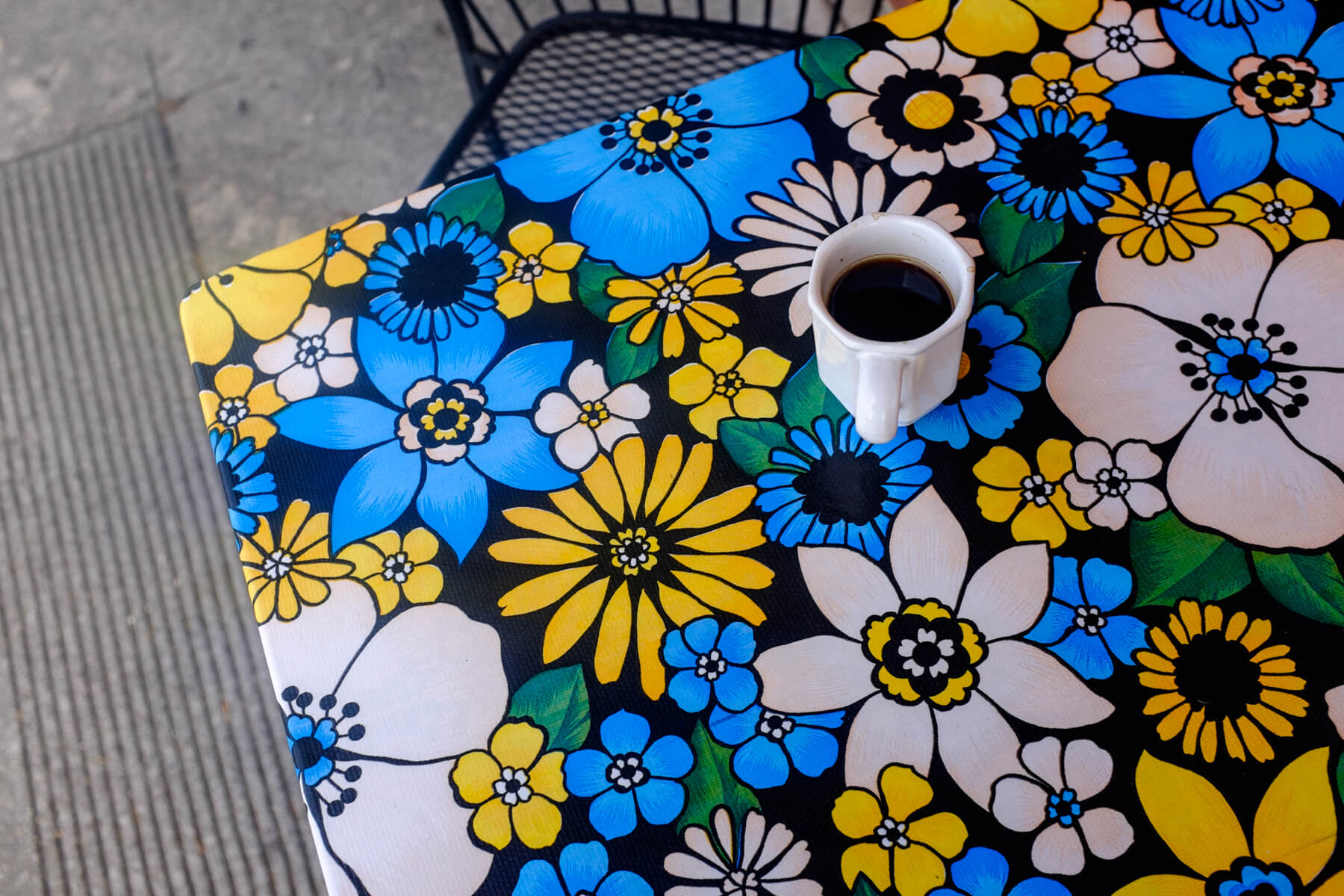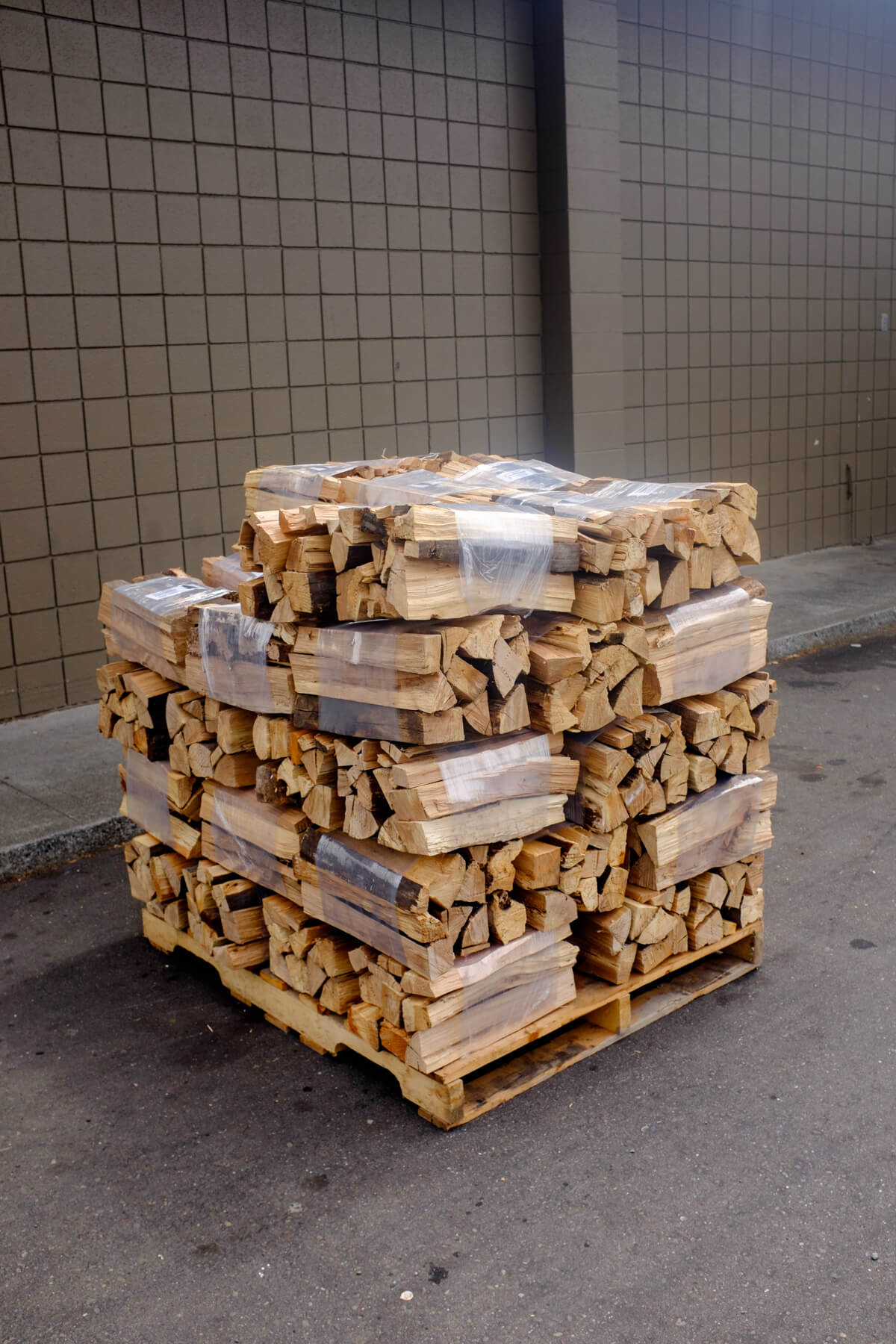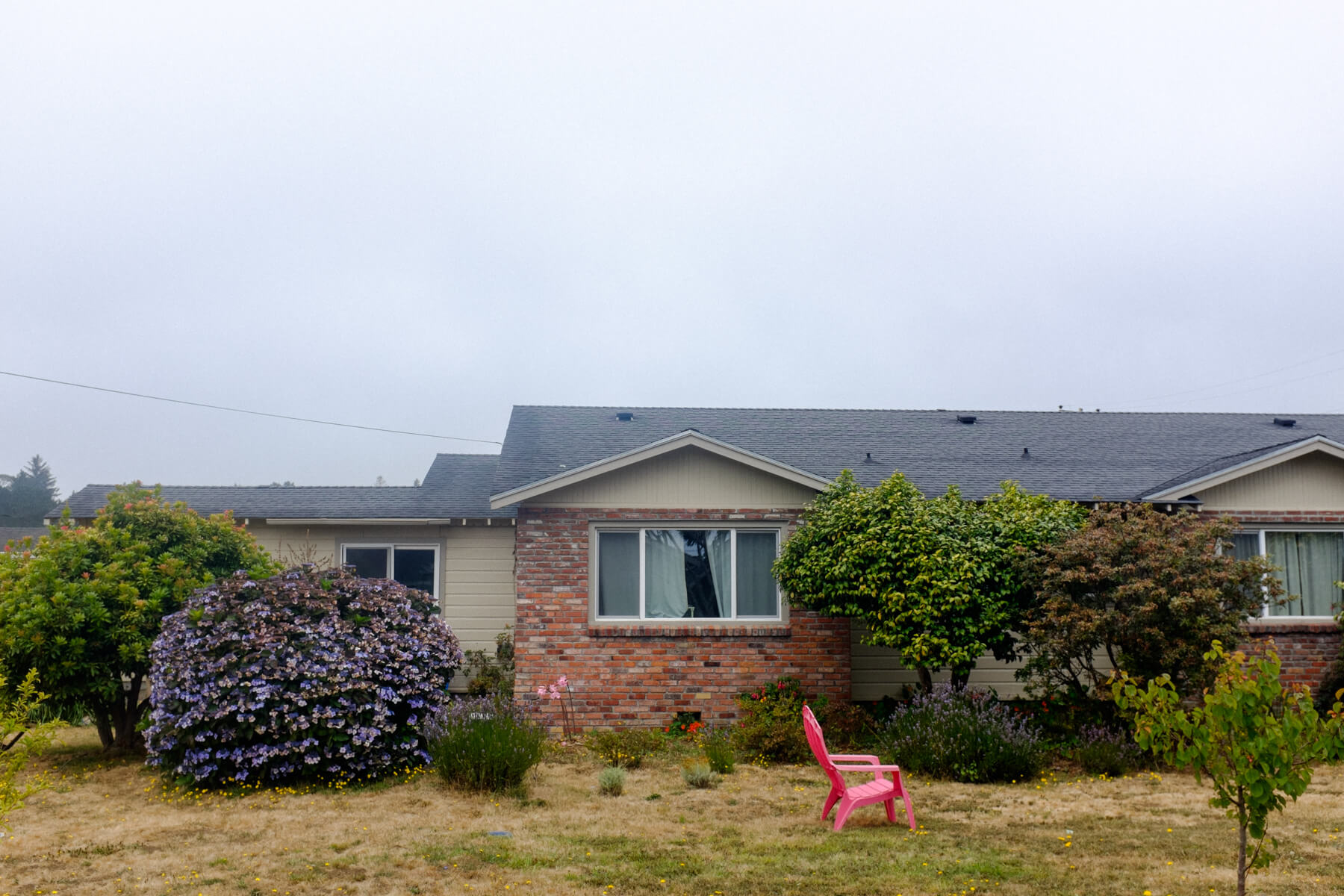 After a relaxed lunch I continued with the 20 or so miles that stood between me and Eureka, past Trinidad's lighthouse then along a scenic, bumpy road which followed the edge of the bay past coves and beaches and a scattering of surfers.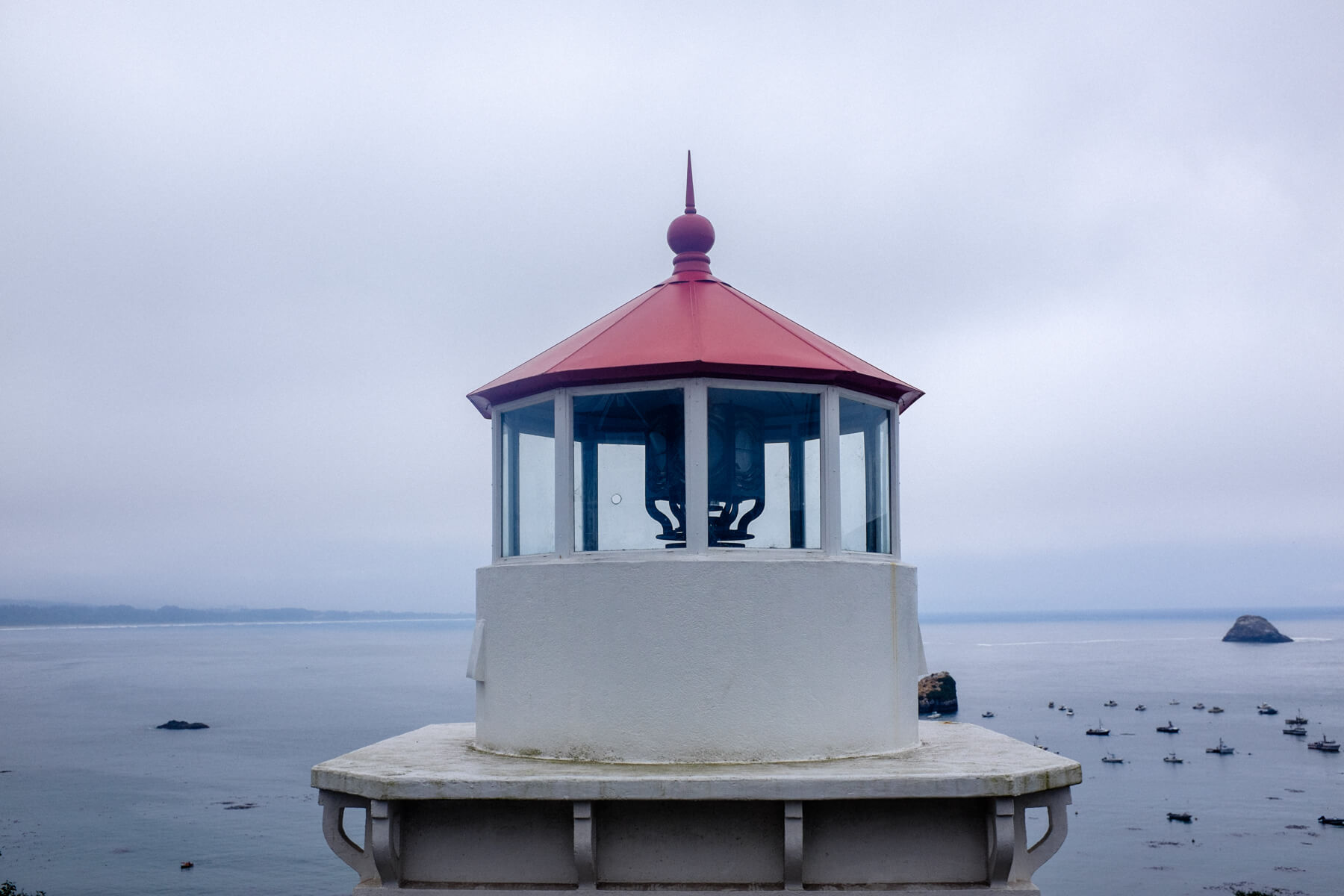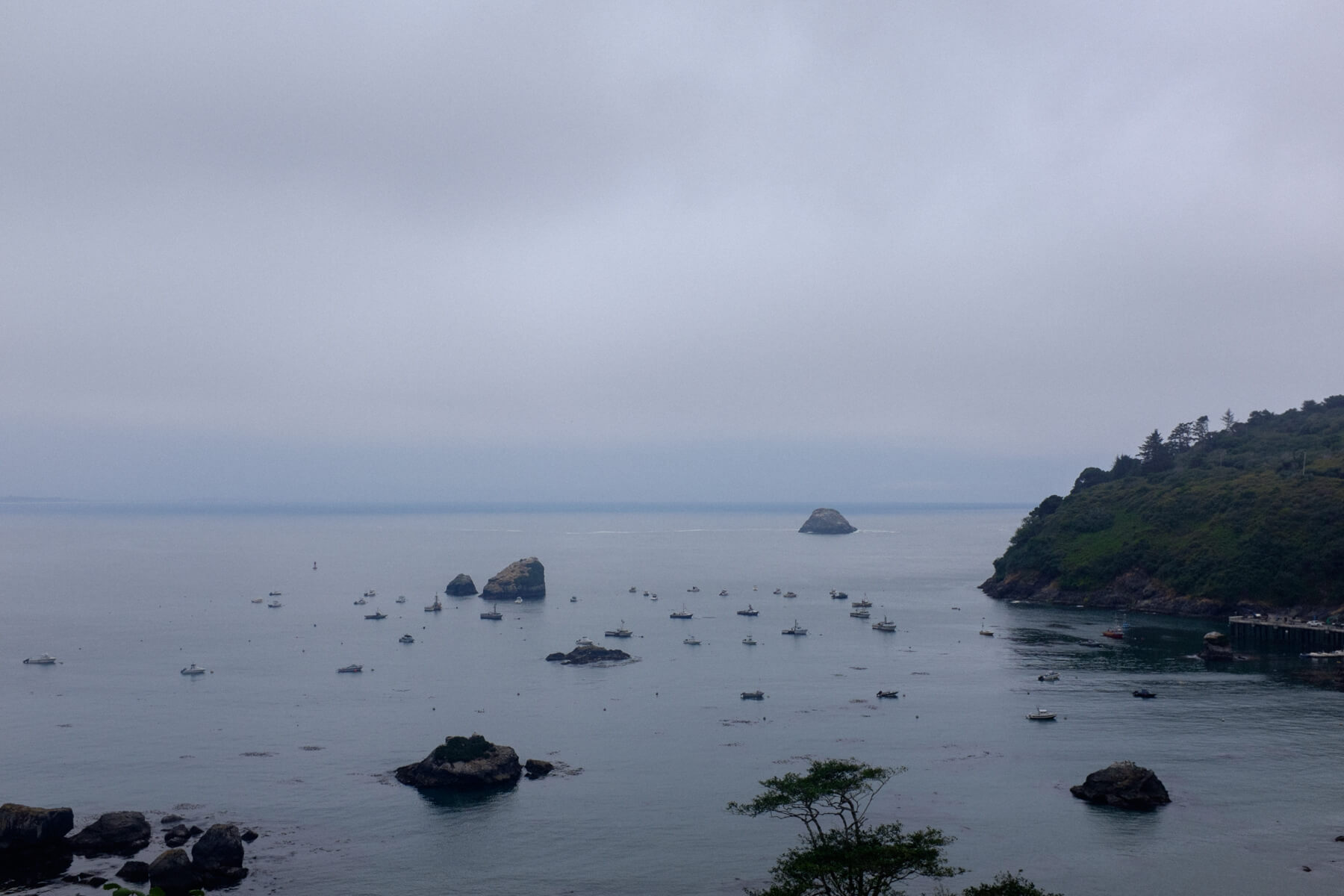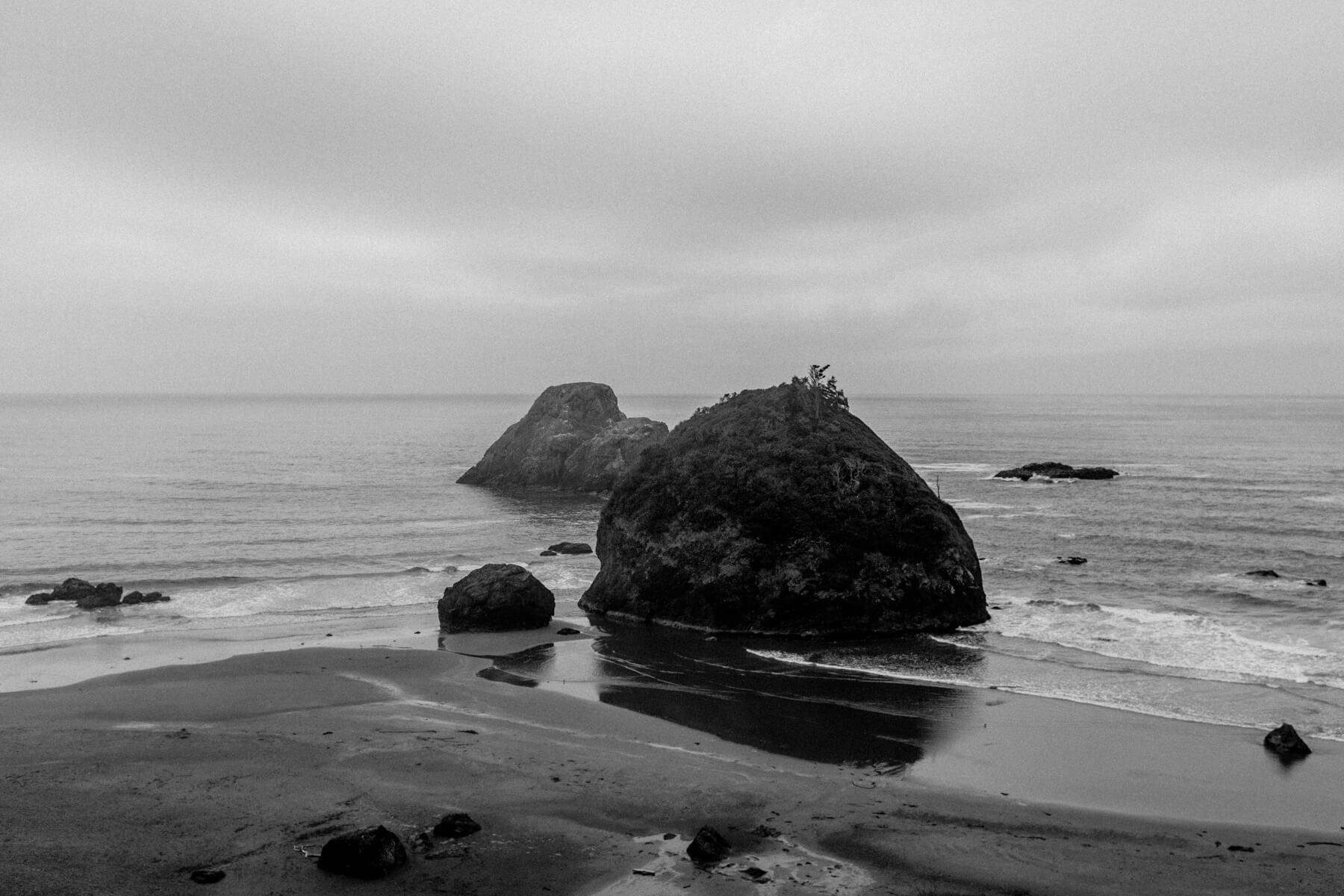 Things levelled out, and after a short time back on the highway the opportunity to take a secondary road, then a bike path opened up. The road was at sea level again, passing tempting sandy beaches in the hot afternoon sun – California was looking like California for the first time.
I noticed Jacob in a car park by one of the beach access points so pulled in and we started cycling together again, joining the Hammond trail – a bike/horse path than ran tight to the coast for a while, climbing up gravel paths with great long blue sky views.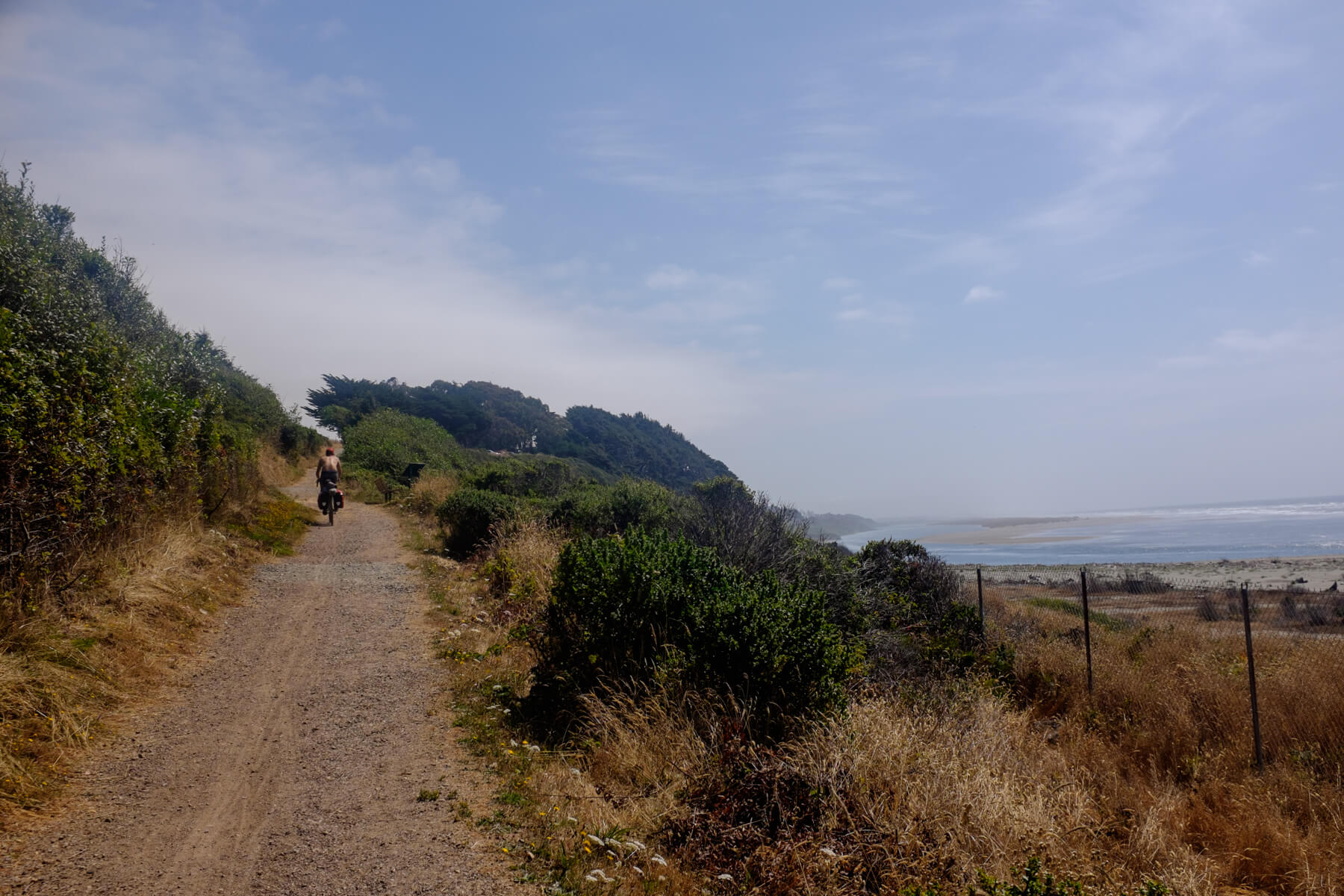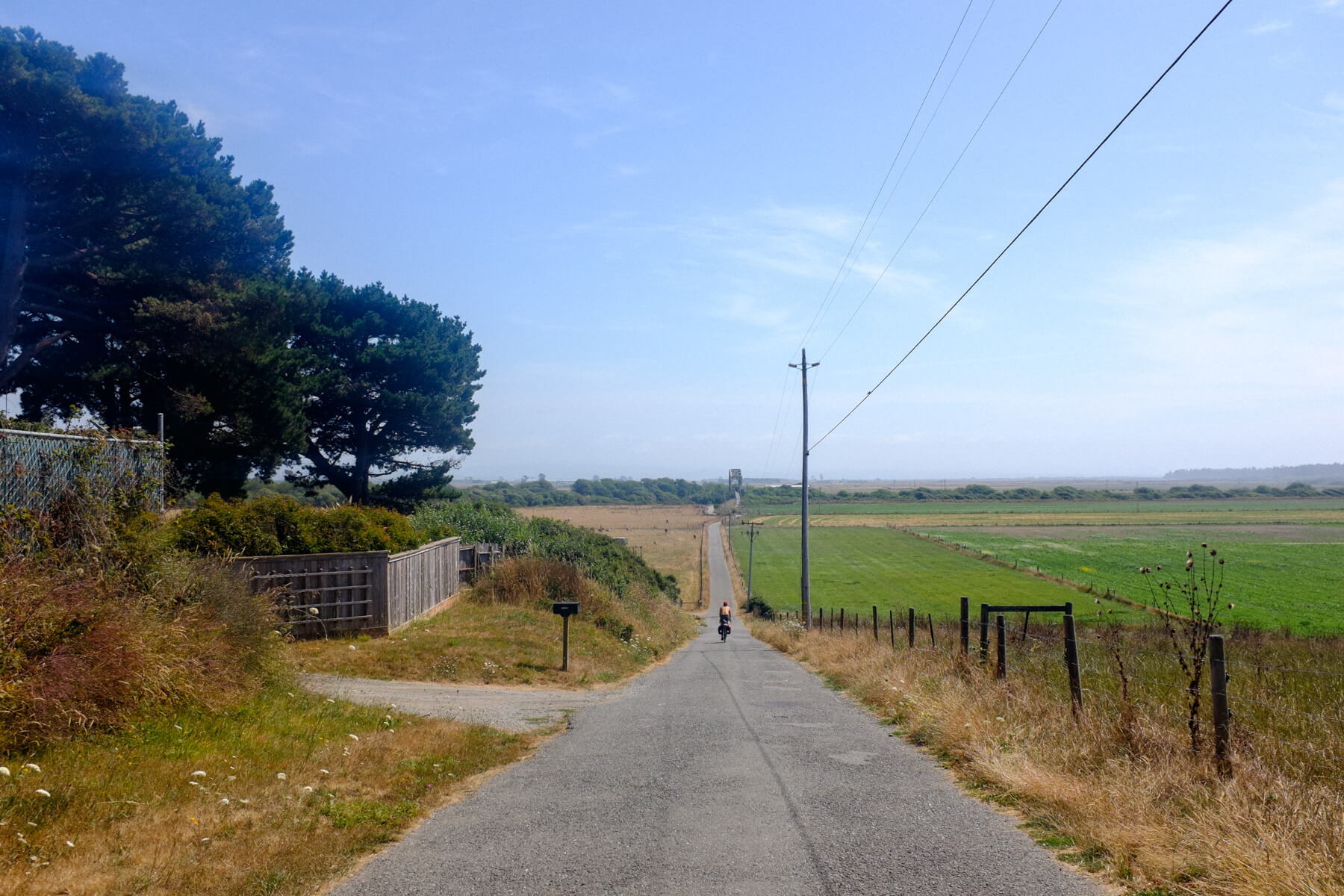 It continued inland a little then joined up with farm roads which took us to Arcata. We parted ways here as Jacob needed a hostel and a bike shop. The afternoon had passed quickly. I didn't feel like we had really clicked, often a big gap would open up between us as we cycled, I was happy to head off again on my own.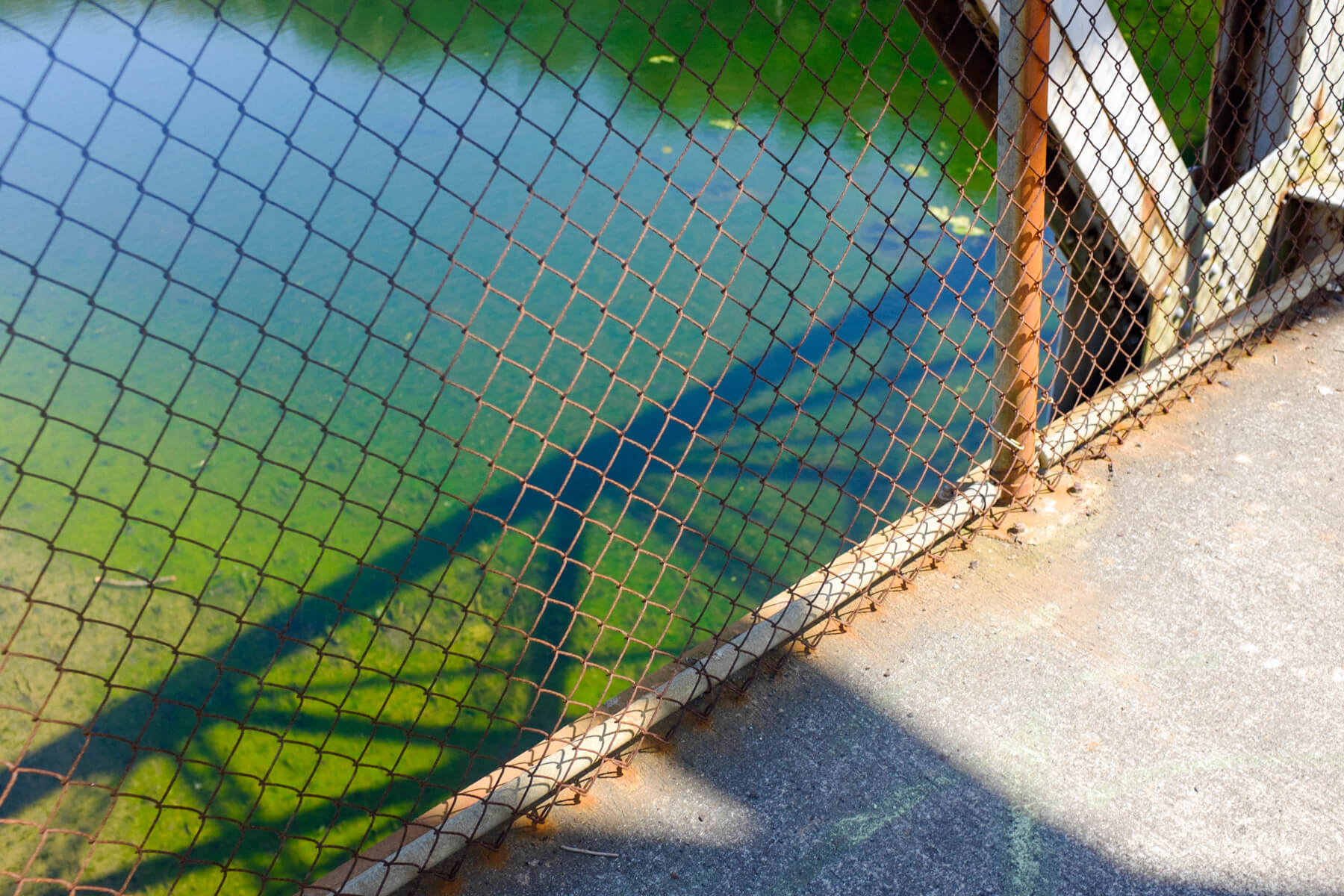 I continued onward a few miles. Arcata seemed a pleasant college town at first, but the edges of it were filled with sketchy people standing on corners, parks filled with homeless people, and just a vague ominous feeling.
Two miles of extremely busy and noisy highway followed, and the campsite was located literally just to the side of it. Quite a contrast from be previous night next to a field of elk.
I waited for a gap in traffic and eventually crossed the four lanes, followed the road behind a lumber yard and found the Redwood Coast Cabins & RV Resort. The campground had previously been a KOA – and listed in the book that way, but at some point in the past 5 or 10 years maybe it had become what it was now. It was four times as much as the previous camp sites (19 dollars + tax), though that was still cheap compared with some places I'd stayed last year.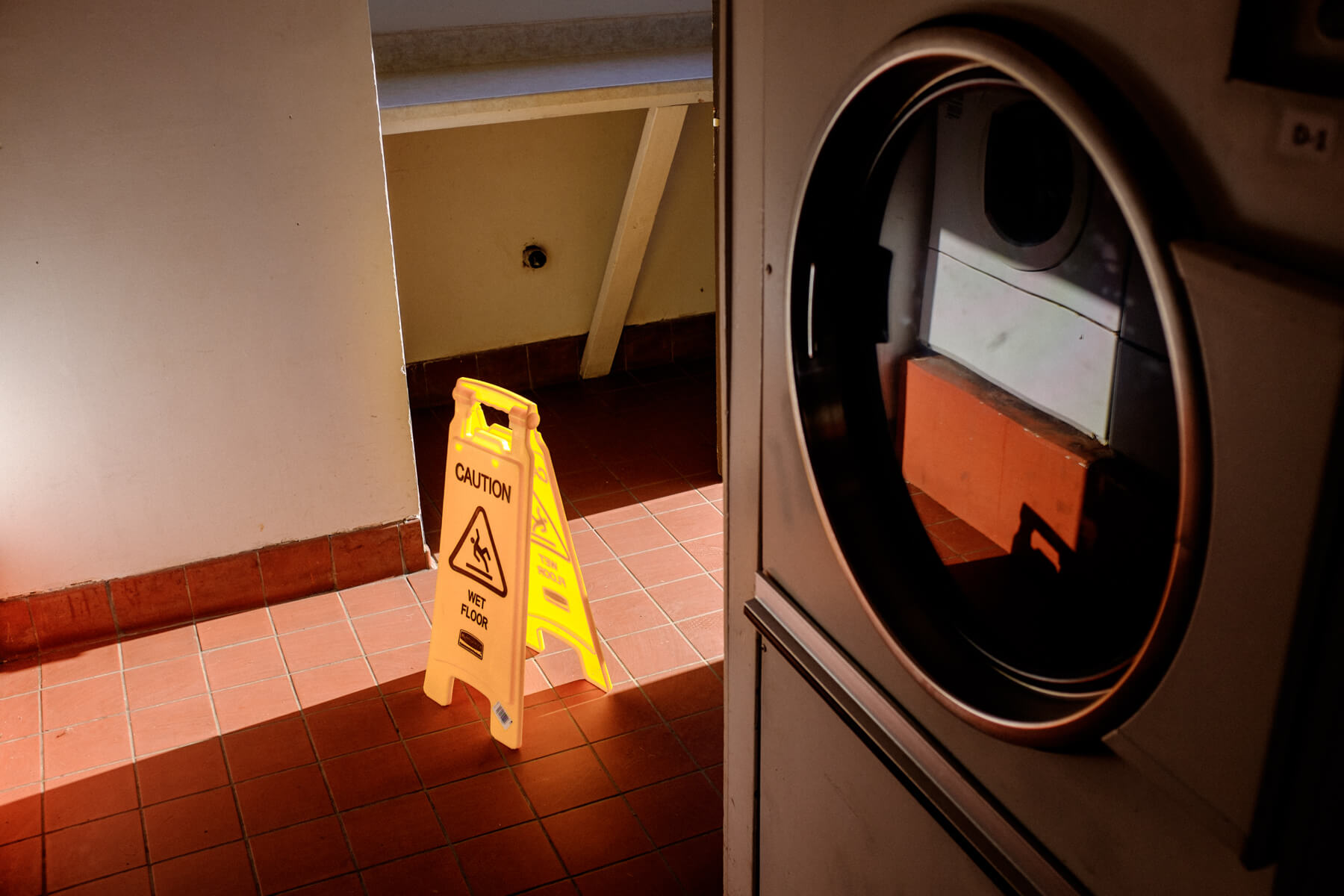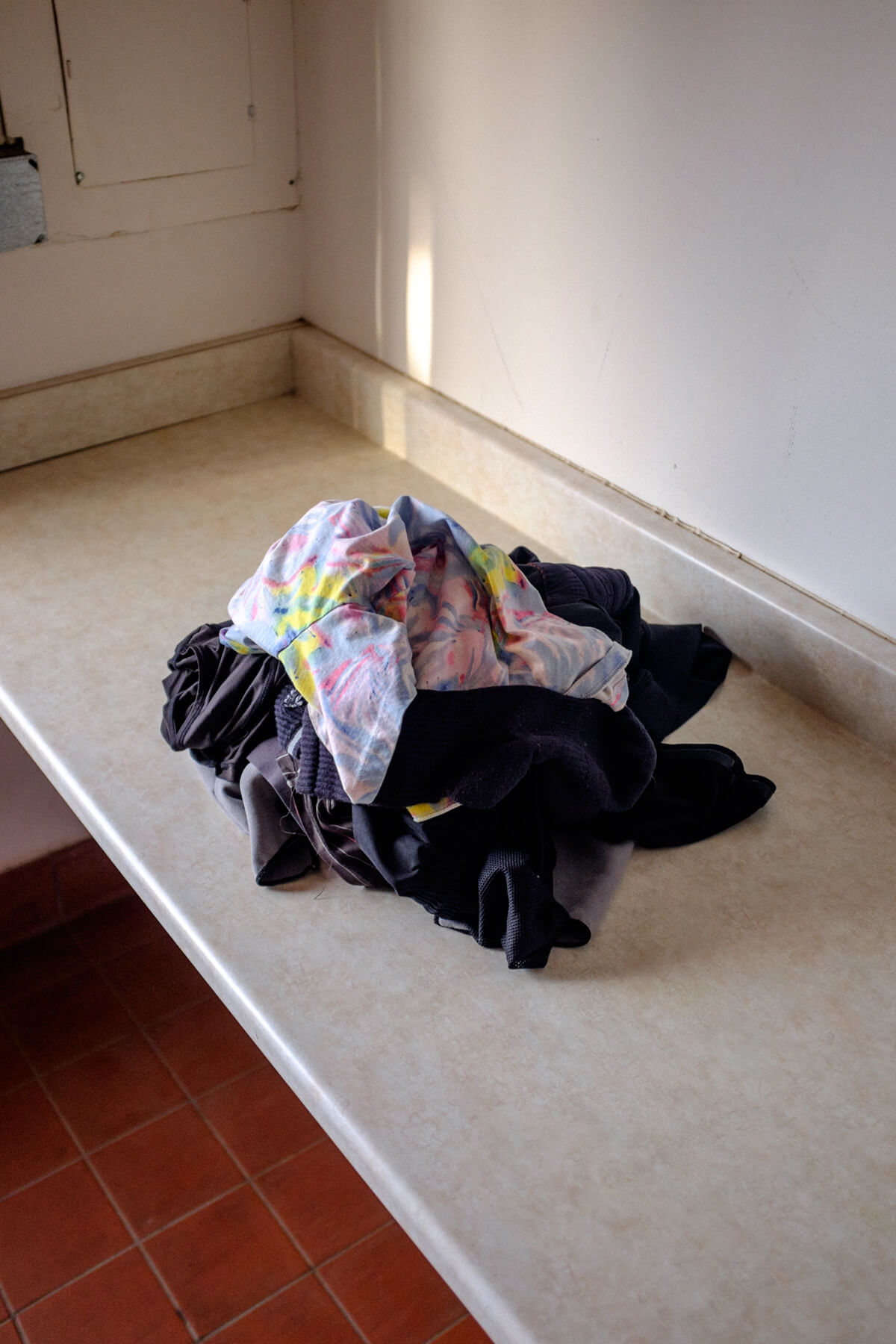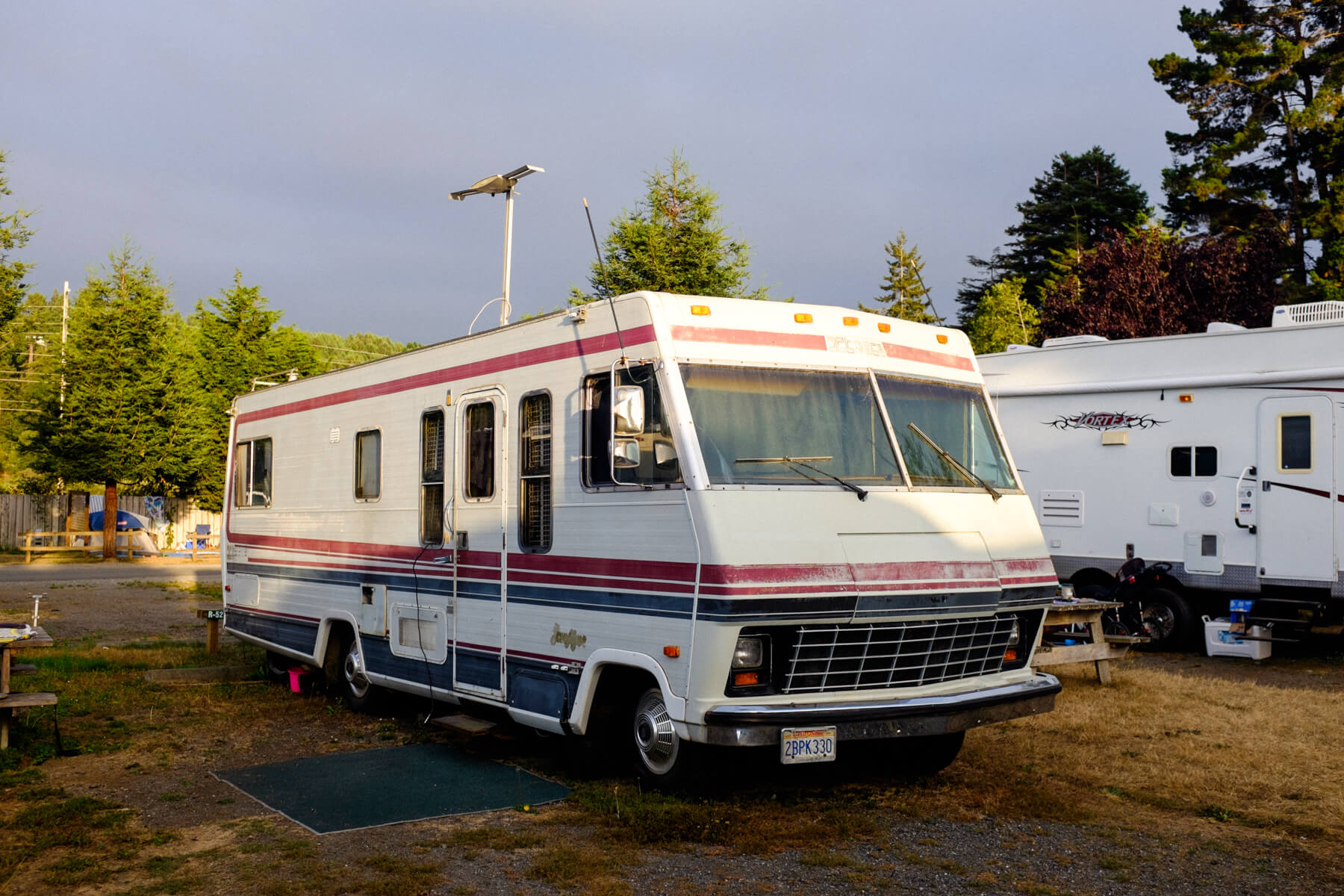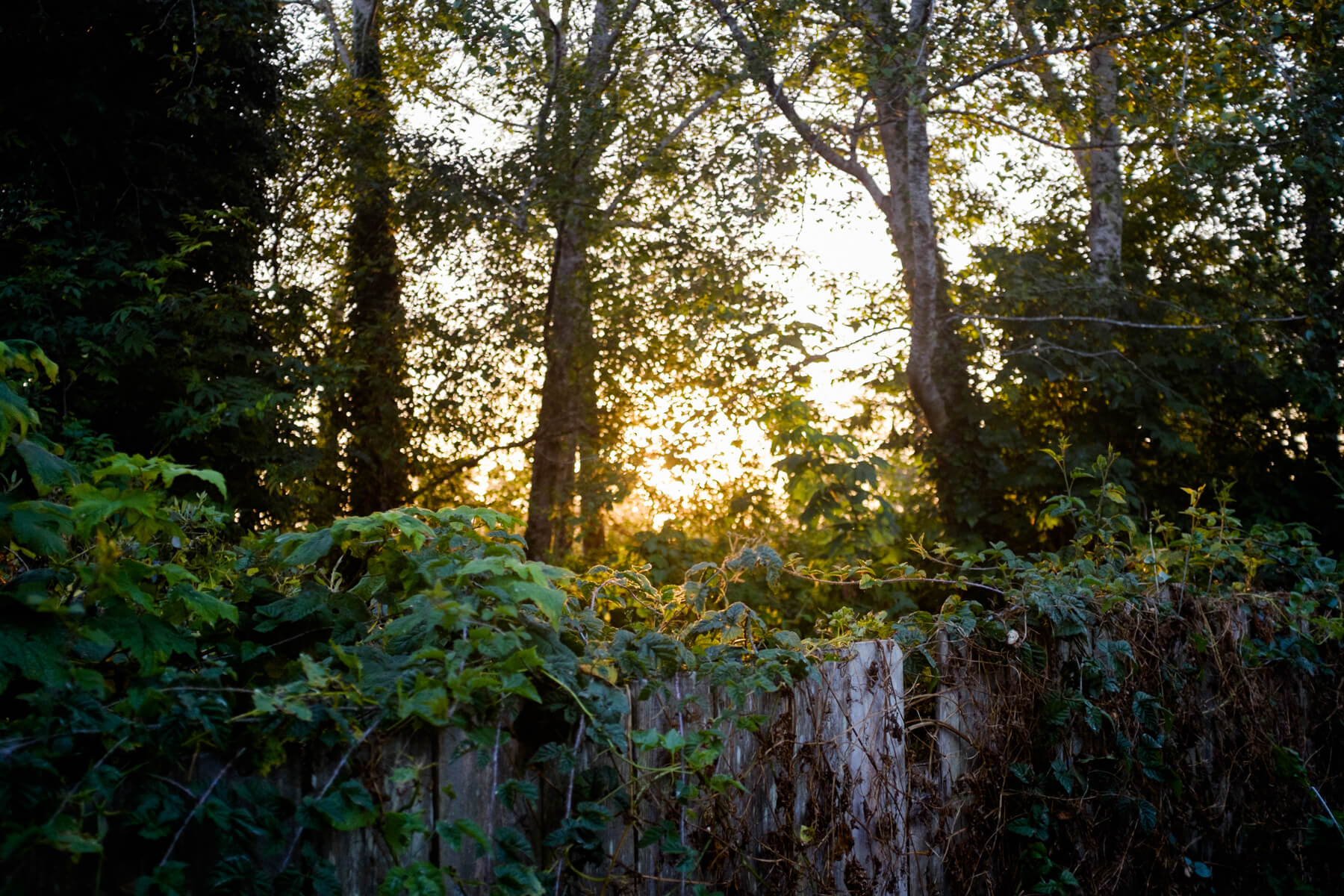 The highway sound had dimmed a little , it had wifi, I could do my laundry, the sun was out, things could have been worse.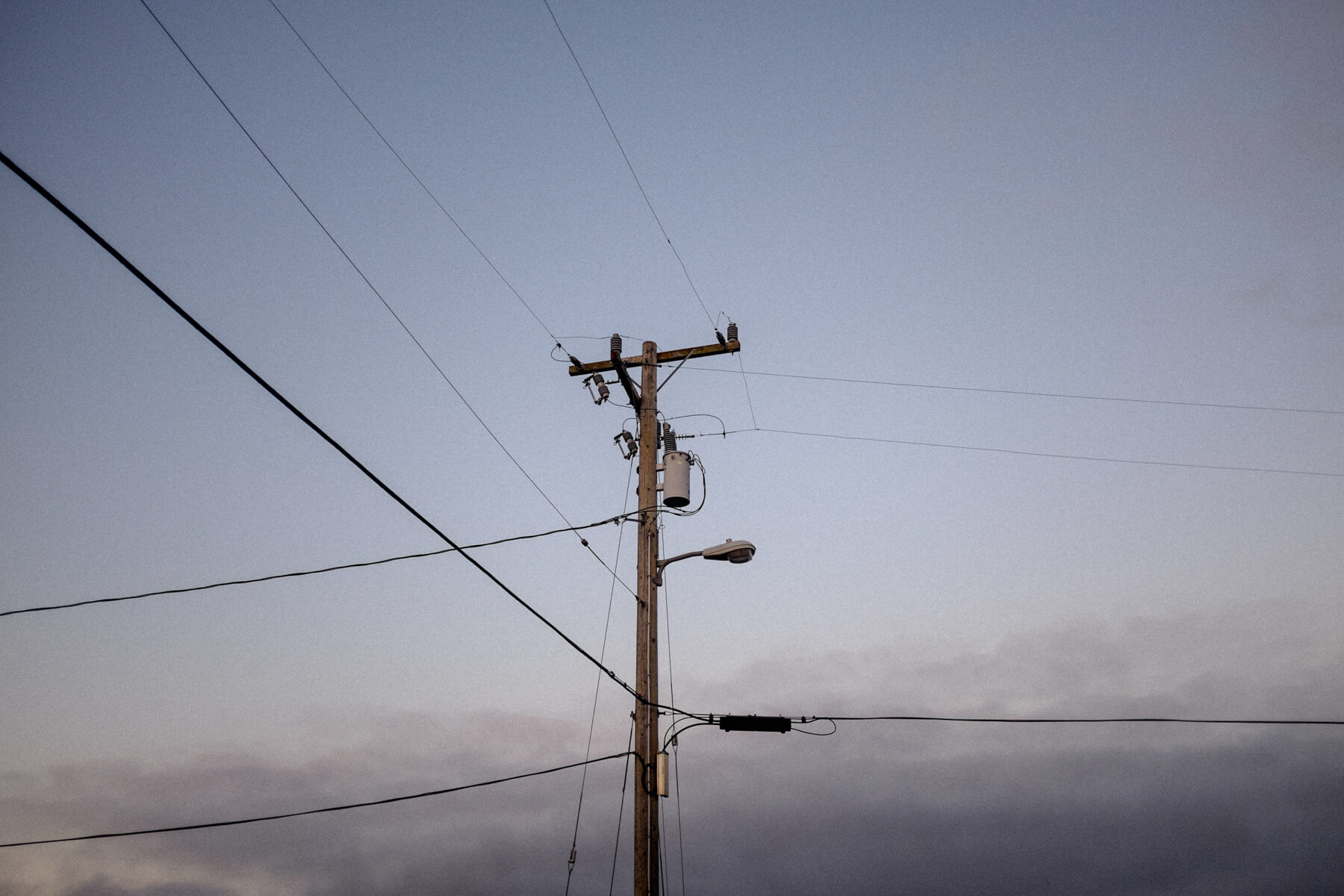 Map
0