Friday, August 18th
I could see how days on Highway 1 could begin to blur together. The road has that effect – an endless series of twists and turns, descents and climbs, gear shifts up and down, the mountain, and the sea. It feels more natural than man made – especially since the towns scattered along this route and few and tiny, giving this part of the route a sense of wilderness and remoteness they i'd not experienced in Oregon.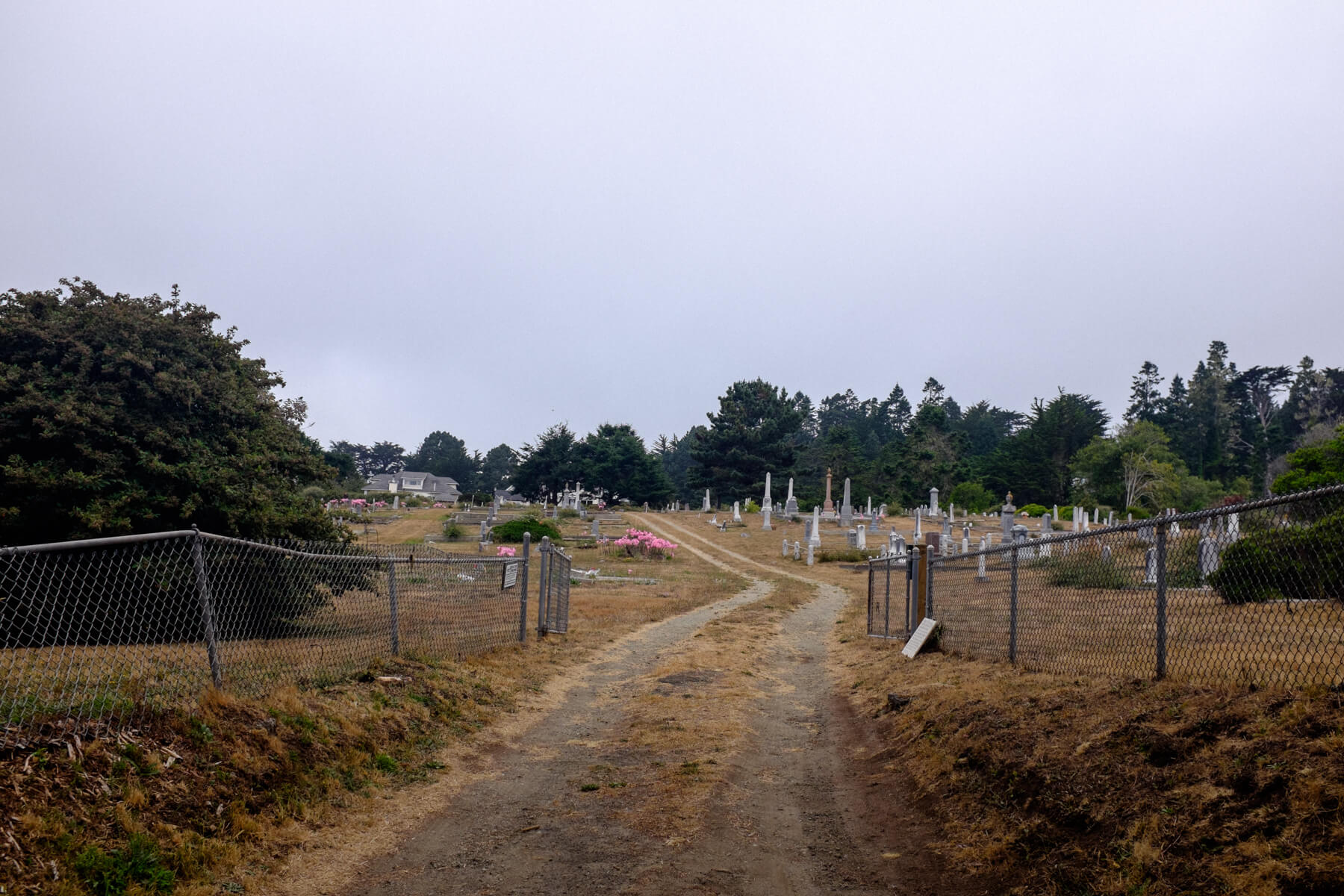 I left Russian Gulch State Park in the morning, climbing out of the campsite on a steep road past a trail of rubbish I'm assuming the bear had left on it's visit the night before.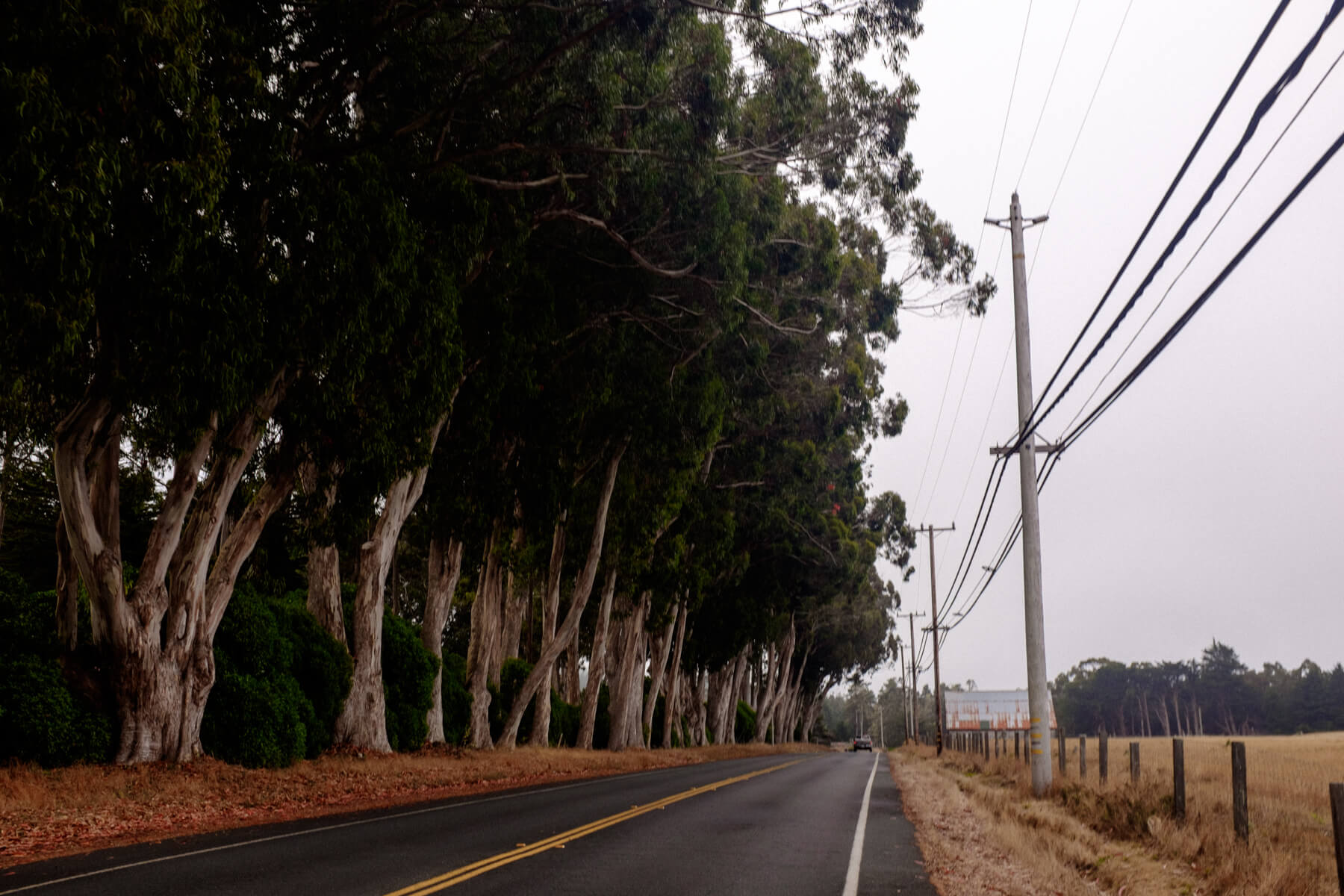 Rejoining the highway I passed through Mendenico, a town I'd heard really great things about, though it fell a little flat in the overcast light of the morning. It had a pretty, sloping Main Street and many beautiful period houses perched on the hillside surrounding it.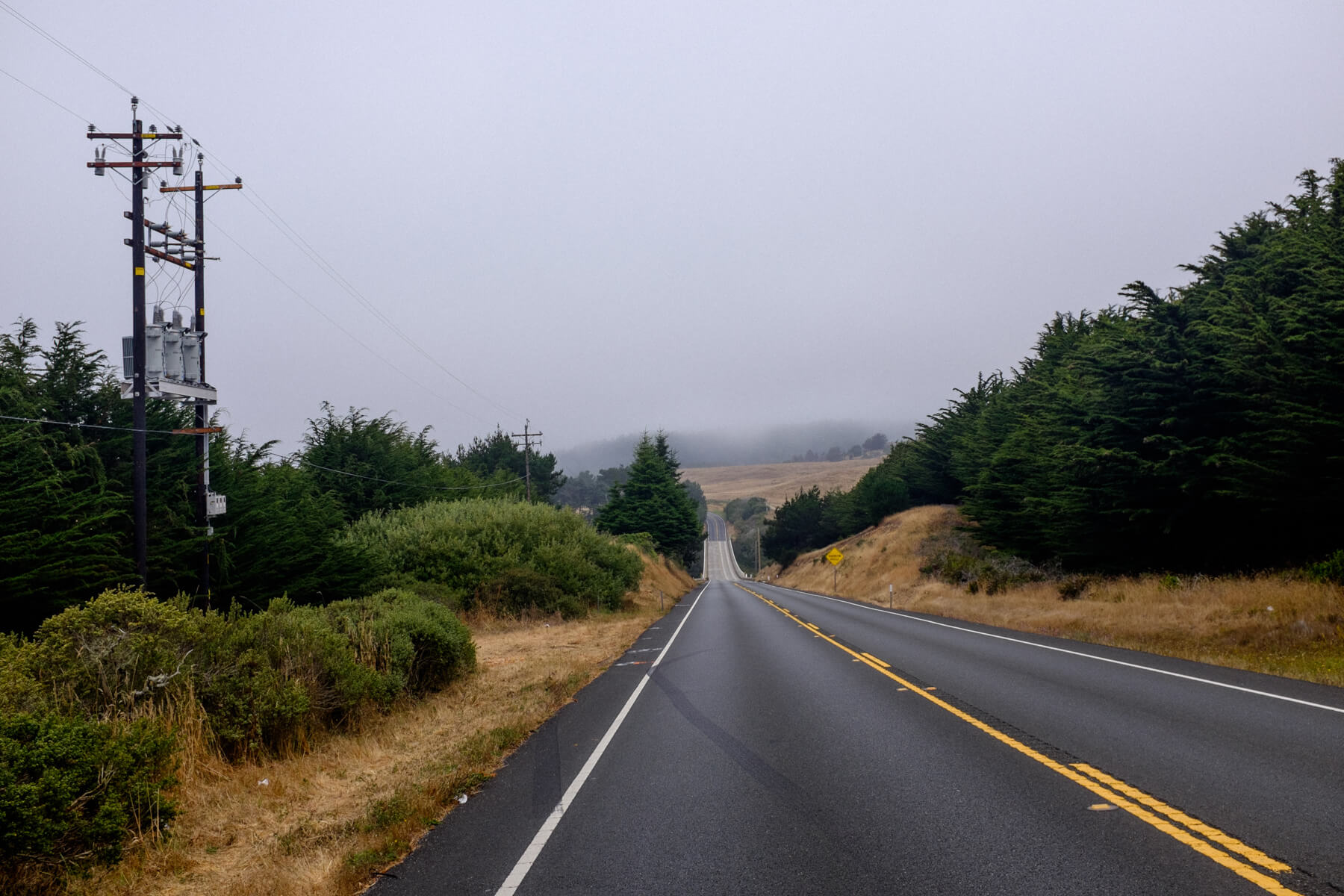 I picked up some food supplies and stopped for coffee then quickly headed out, looking to gain some momentum for the day. Soon after I ran into Natalie and Liz who were both heading south back home to San Francisco and cycling 80+ miles a day. Trying to keep up with them definitely helped. Though as the hills became more frequent I slipped behind and continued at my own pace. The road was consistently winding and steep, often switching back on itself. the shoulder was small to non existent. Riding it took patience and energy, but this was rewarded with incredible sea vistas, secret coves, and long off views into the horizon where the road rose and dipped over oncoming hills flanked by trees and fog.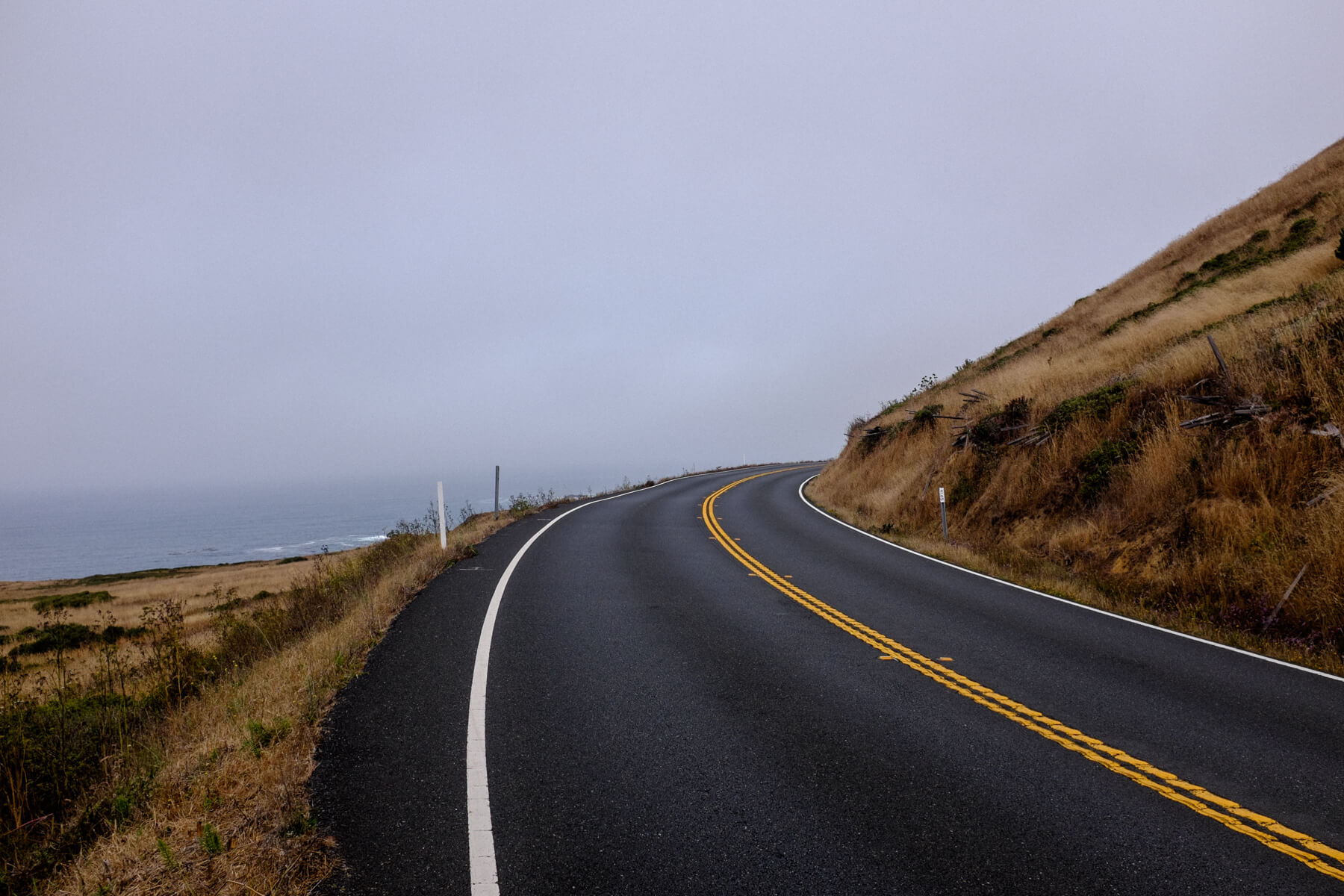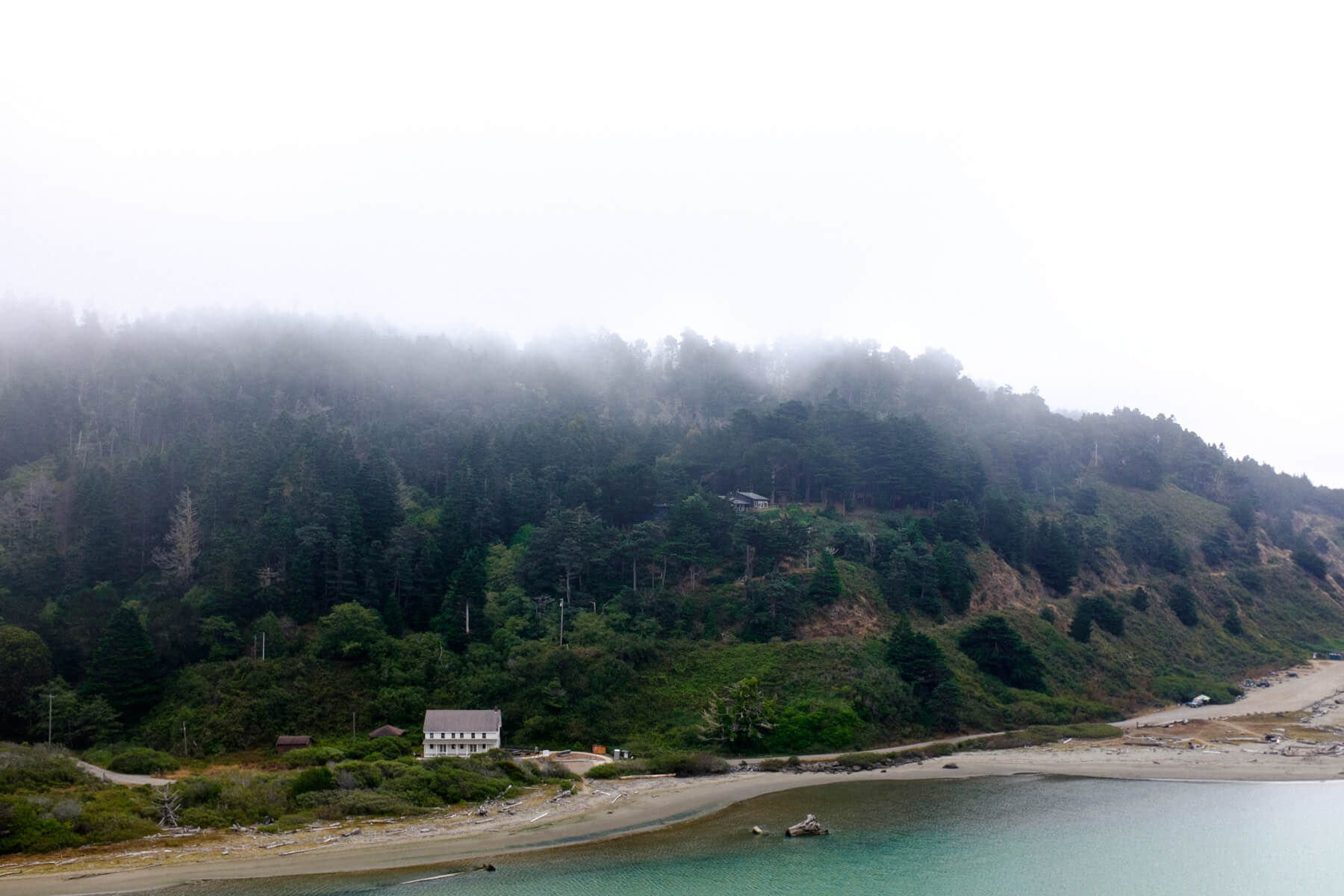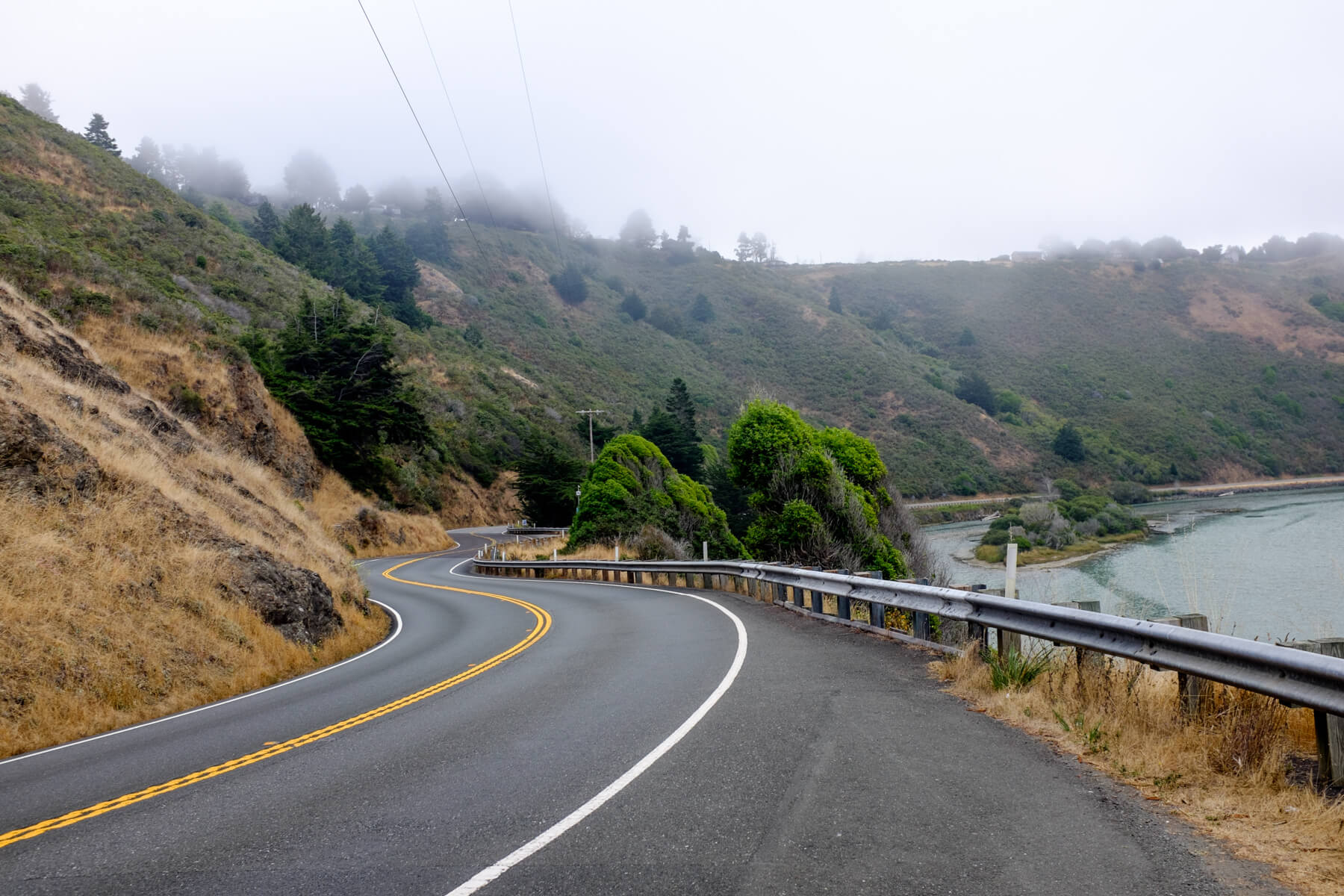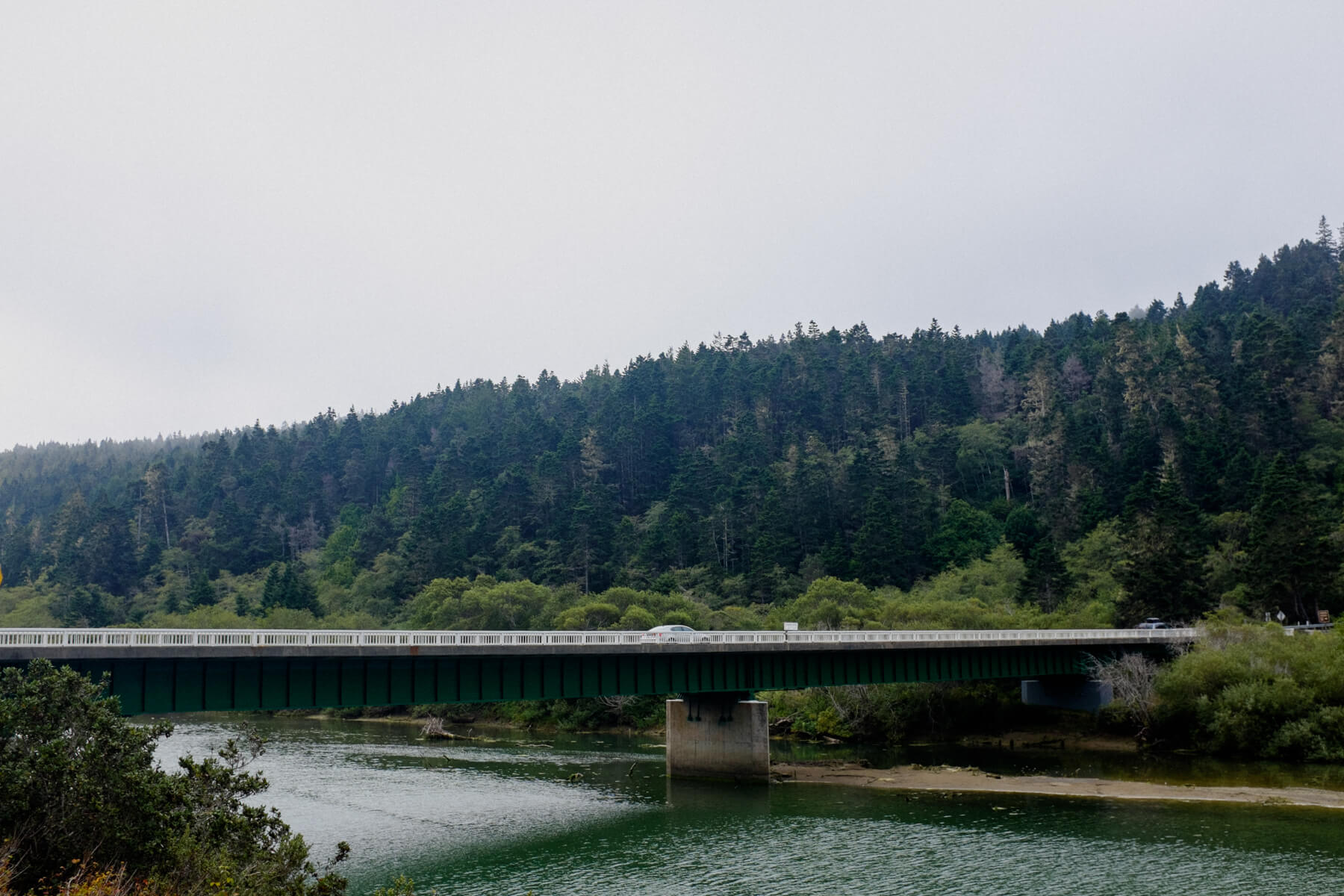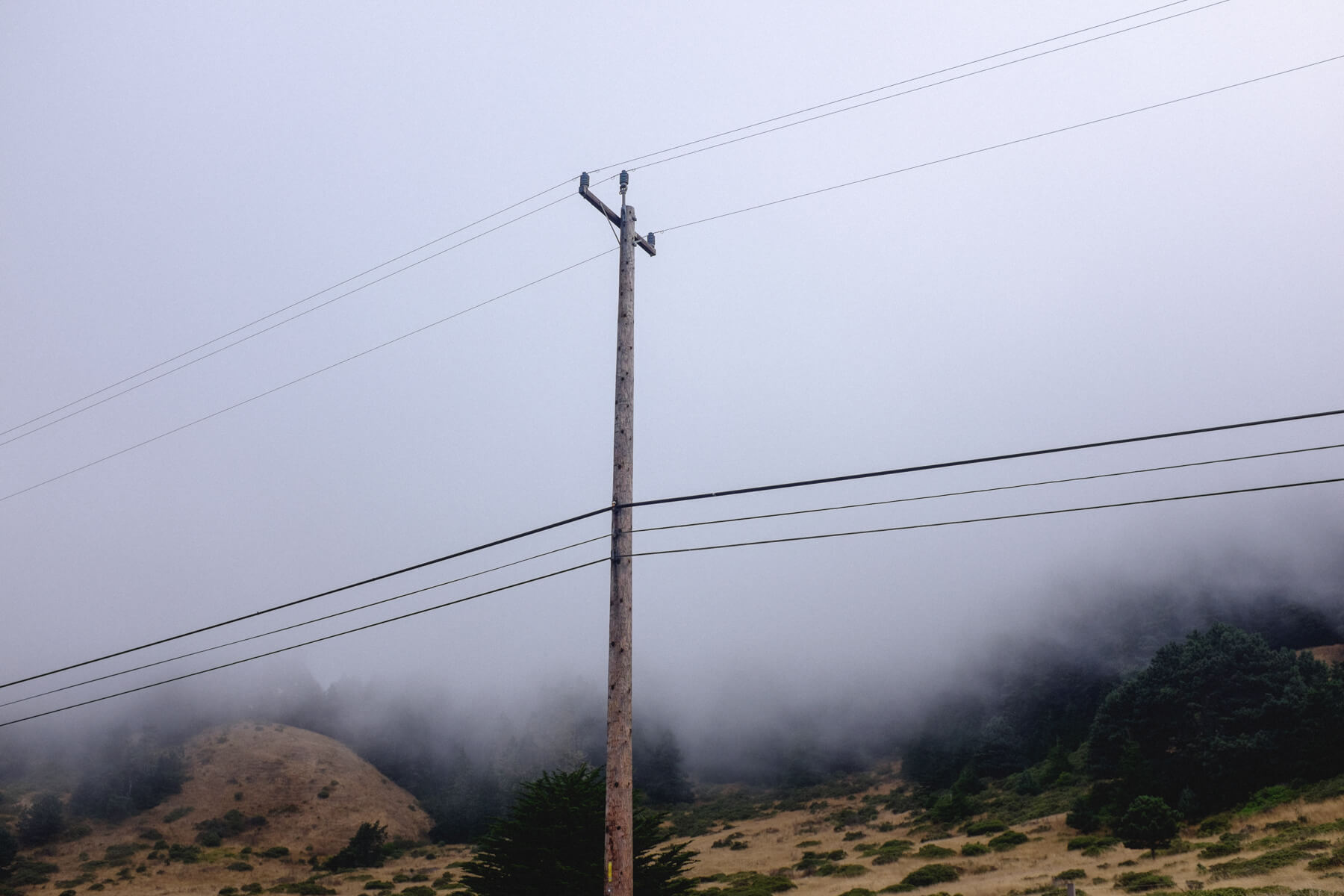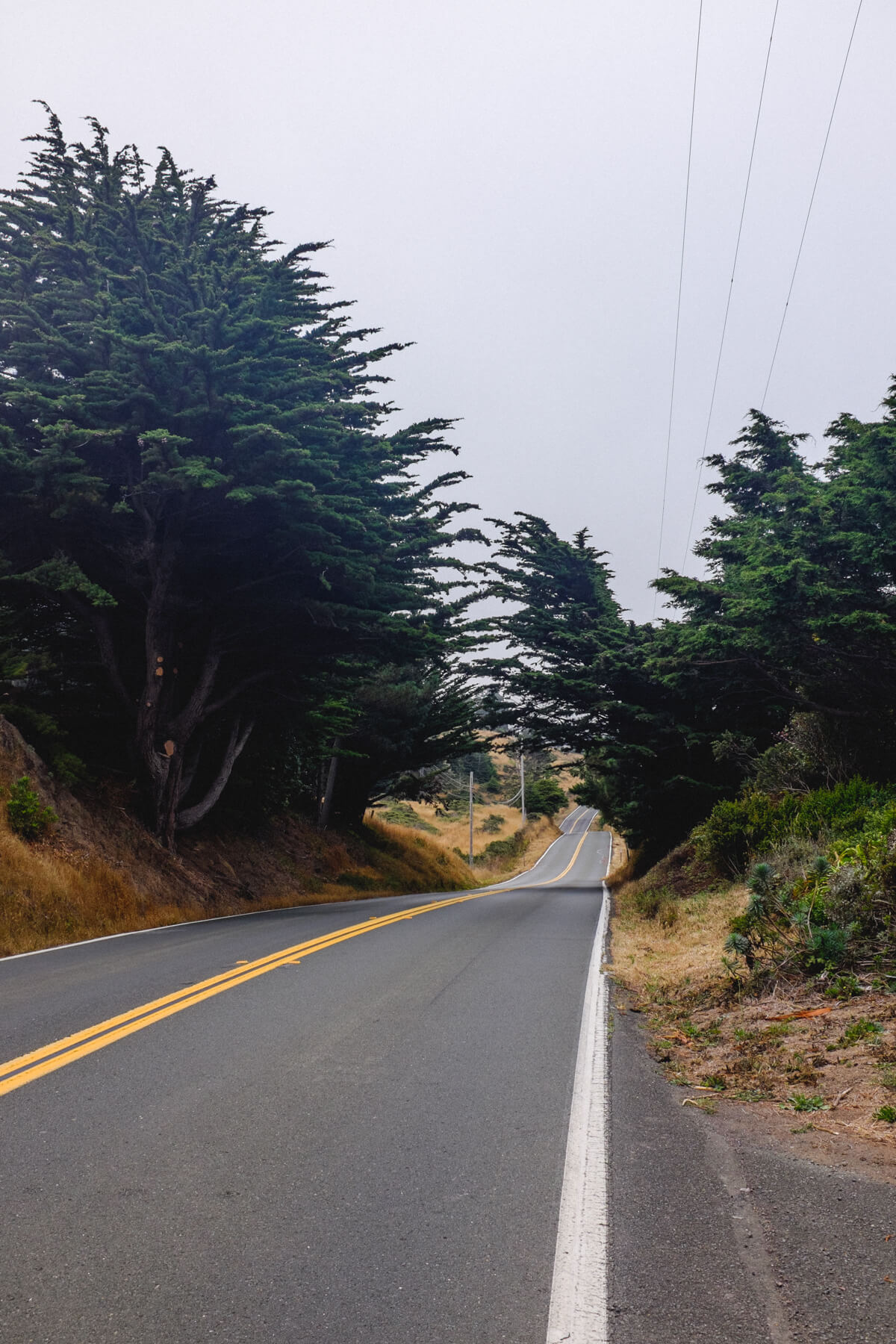 We caught up briefly at Elk before the girls continued onward. I picked up a sandwich and coffee and sat outside for a while. It was a tiny old town. Like many which would come it had one grocery store/deli where you could usually find what you need to keep going. I checked out the towns museum very briefly then continued on, deciding id make a side trip to a lighthouse around 20 miles away at Point Arena.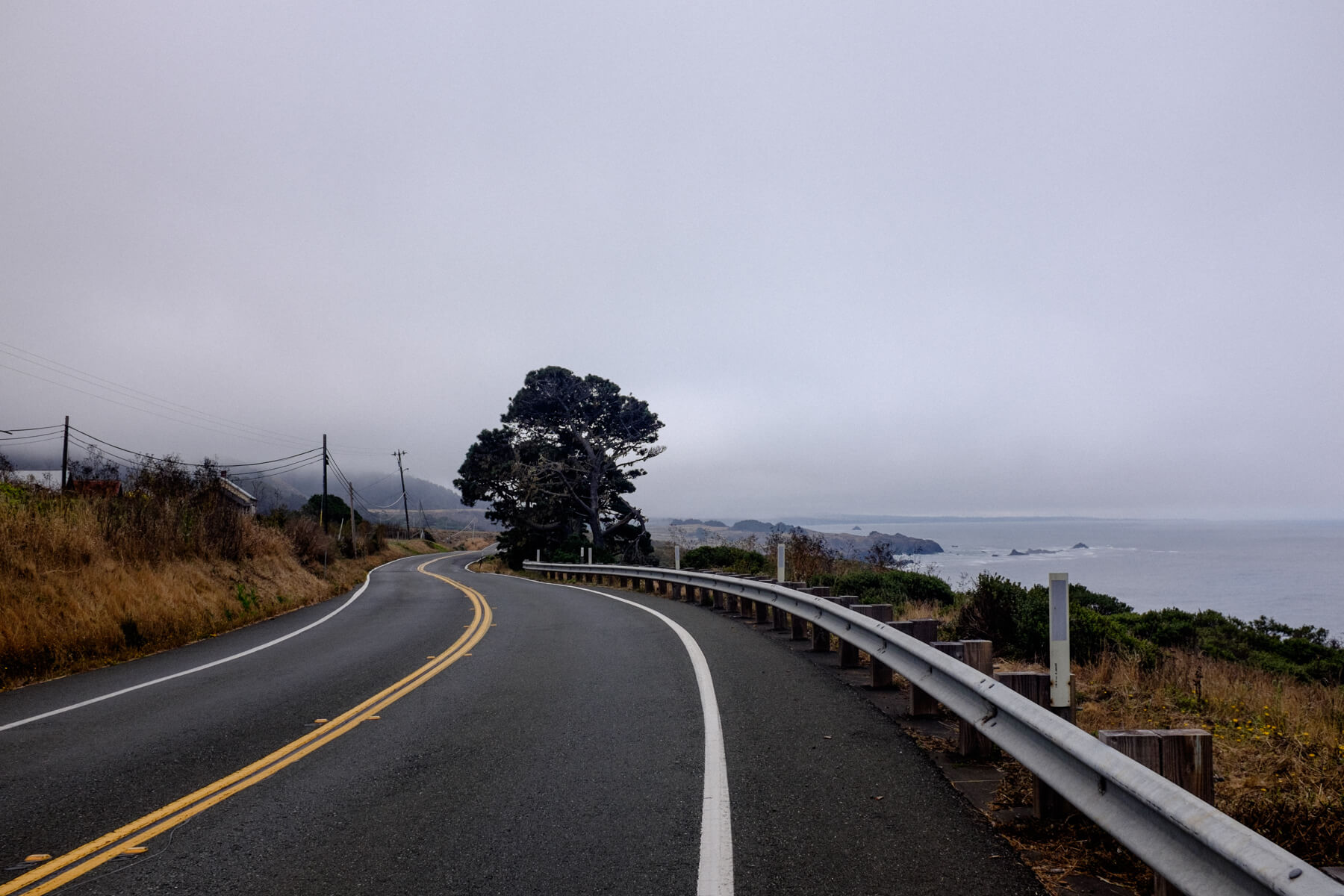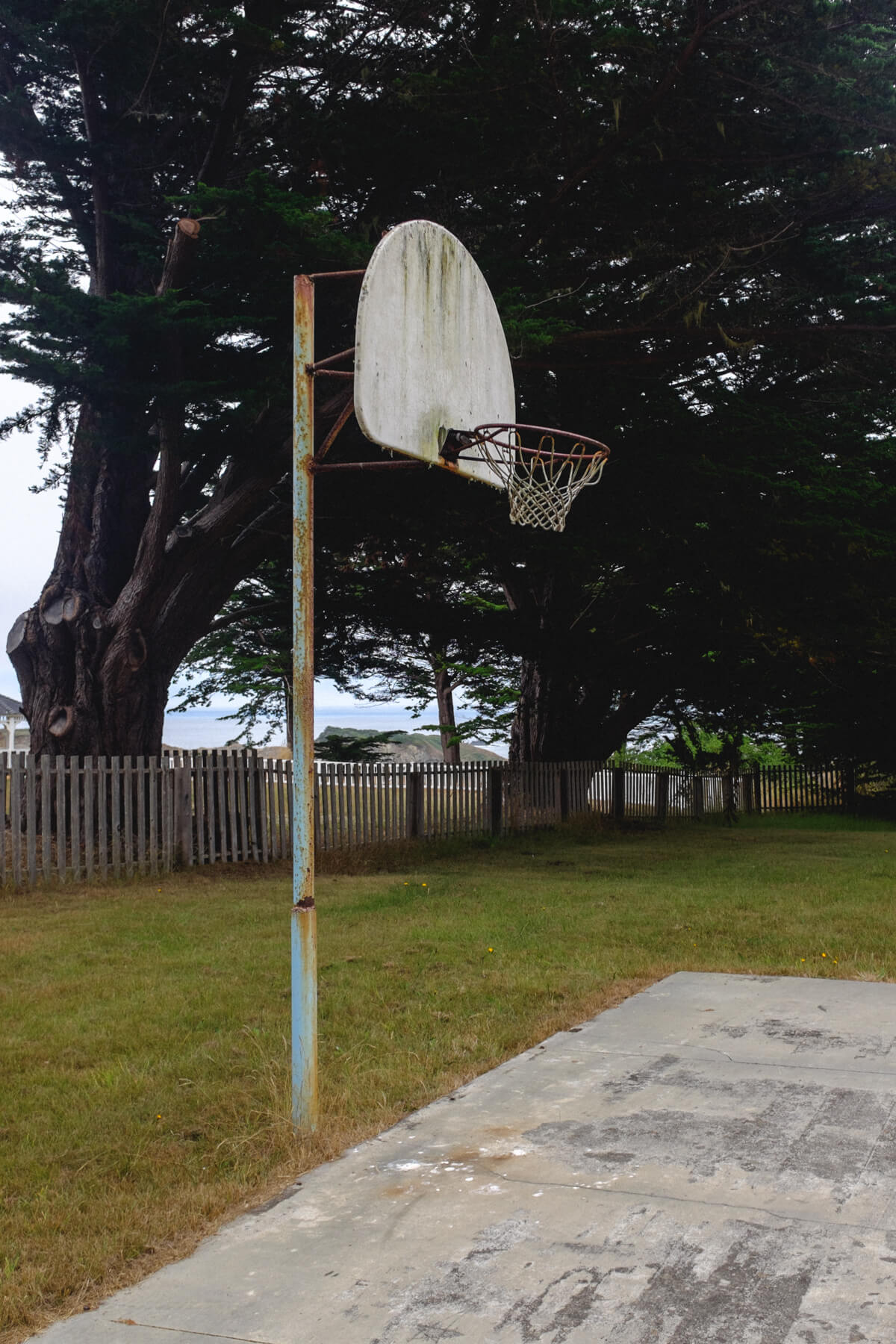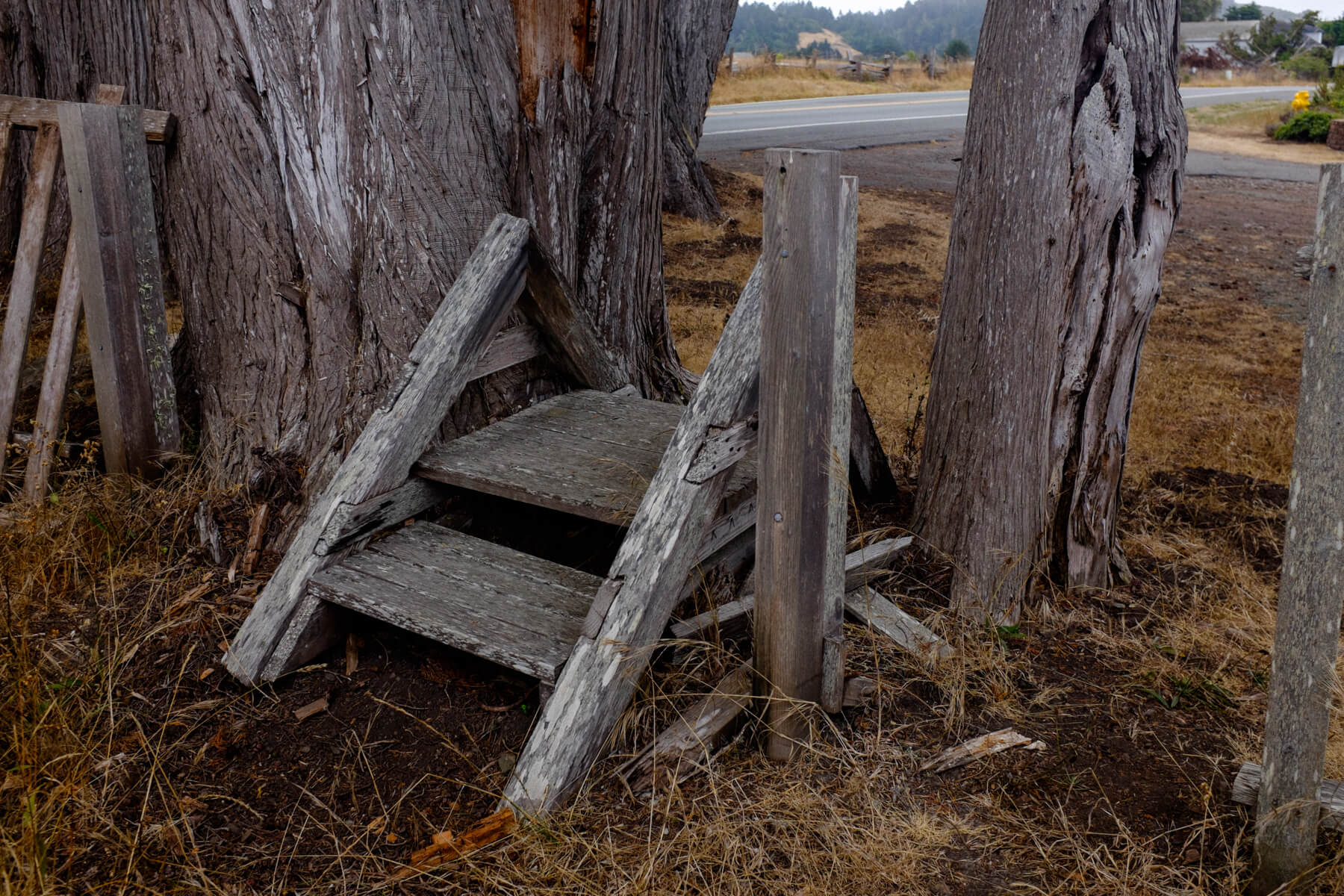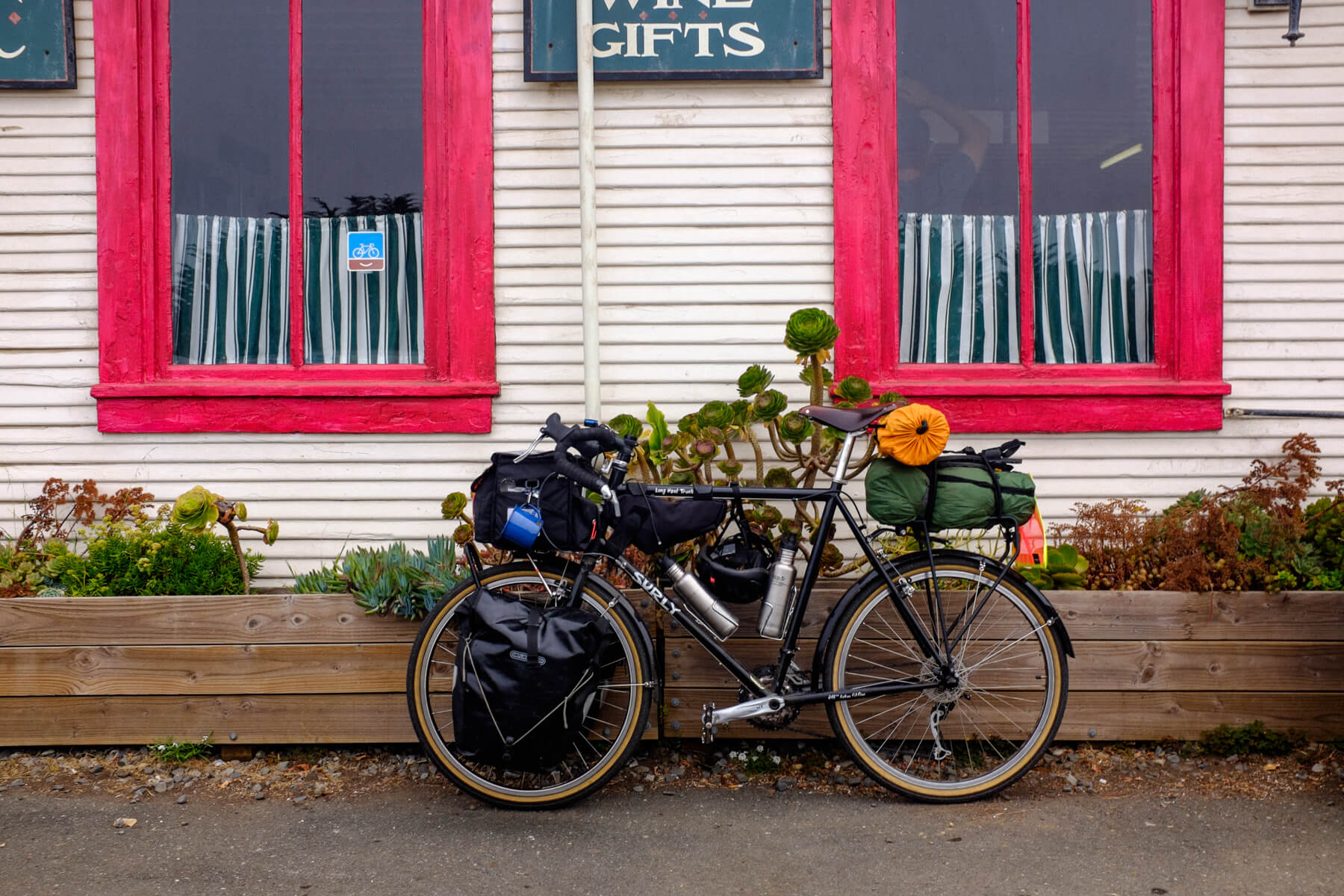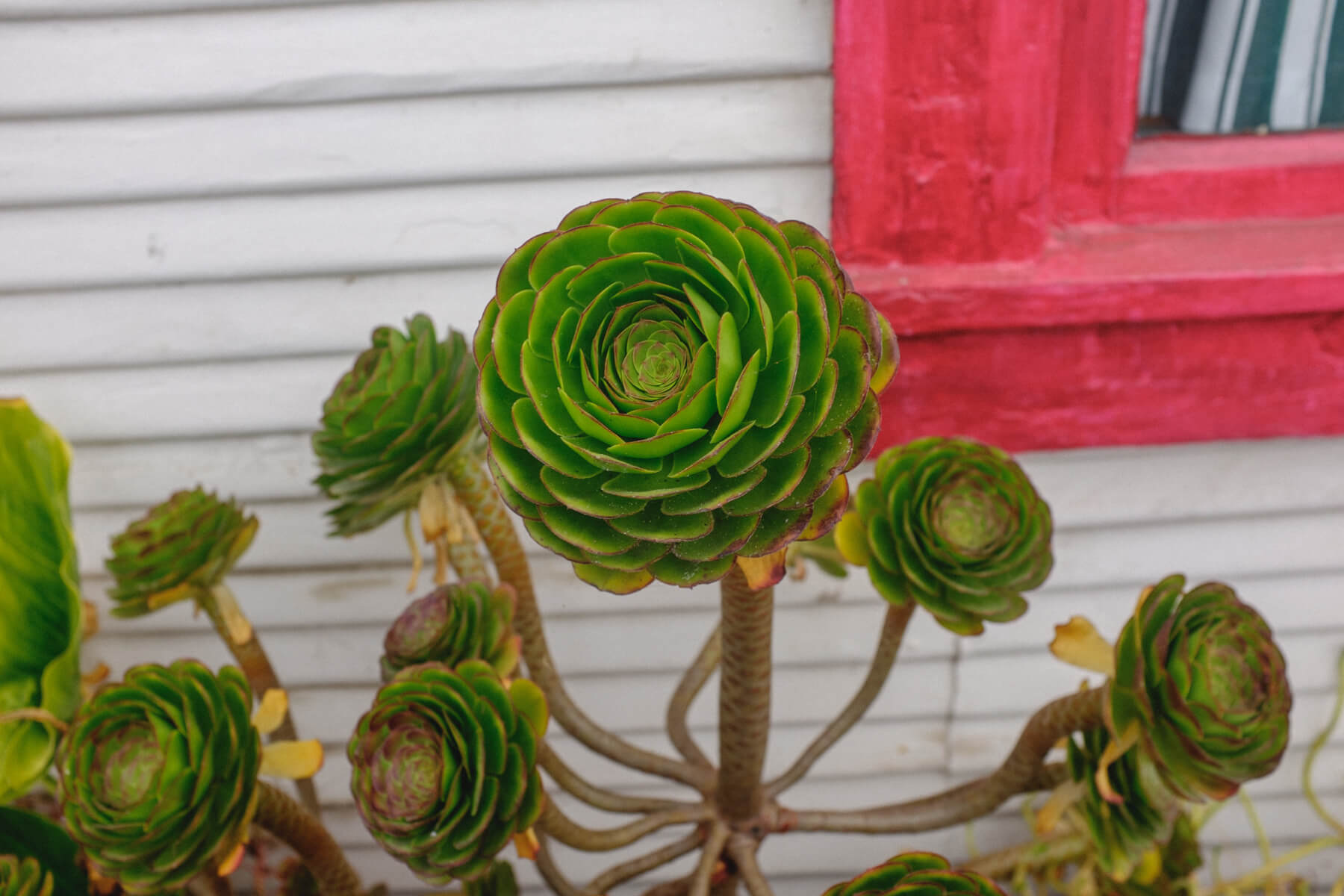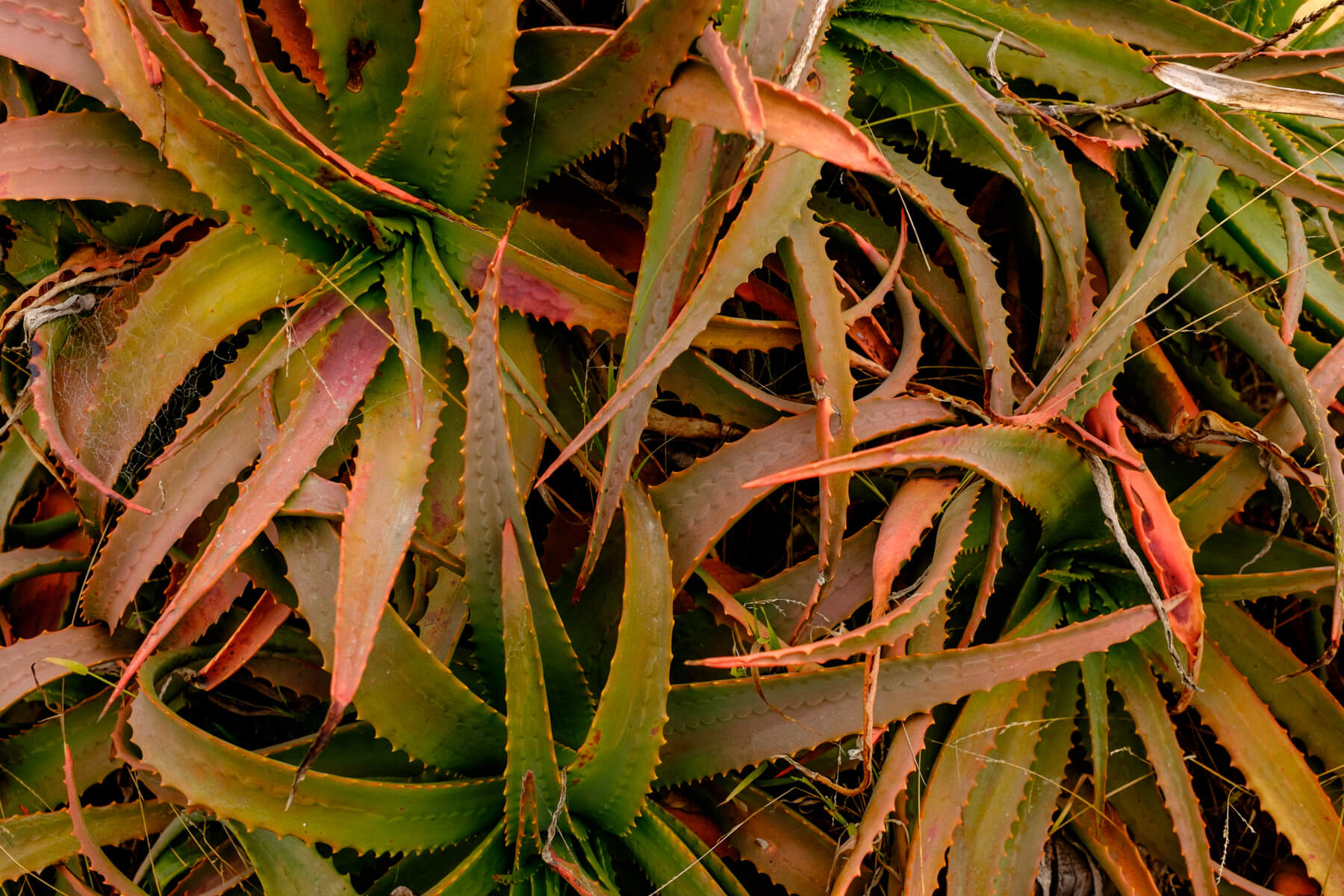 The miles in between featured what the book would refer to as the steepest on the Pacific coast route – and they were, though still nothing out of the ordinary when compared with those I'd tackled in Dorset. Approaching the summit of one I noticed an abandoned hitchhiking sign in the shoulder 'bike problems – lift to fort bragg'. Thankfully my bike made it to the top without any such problems.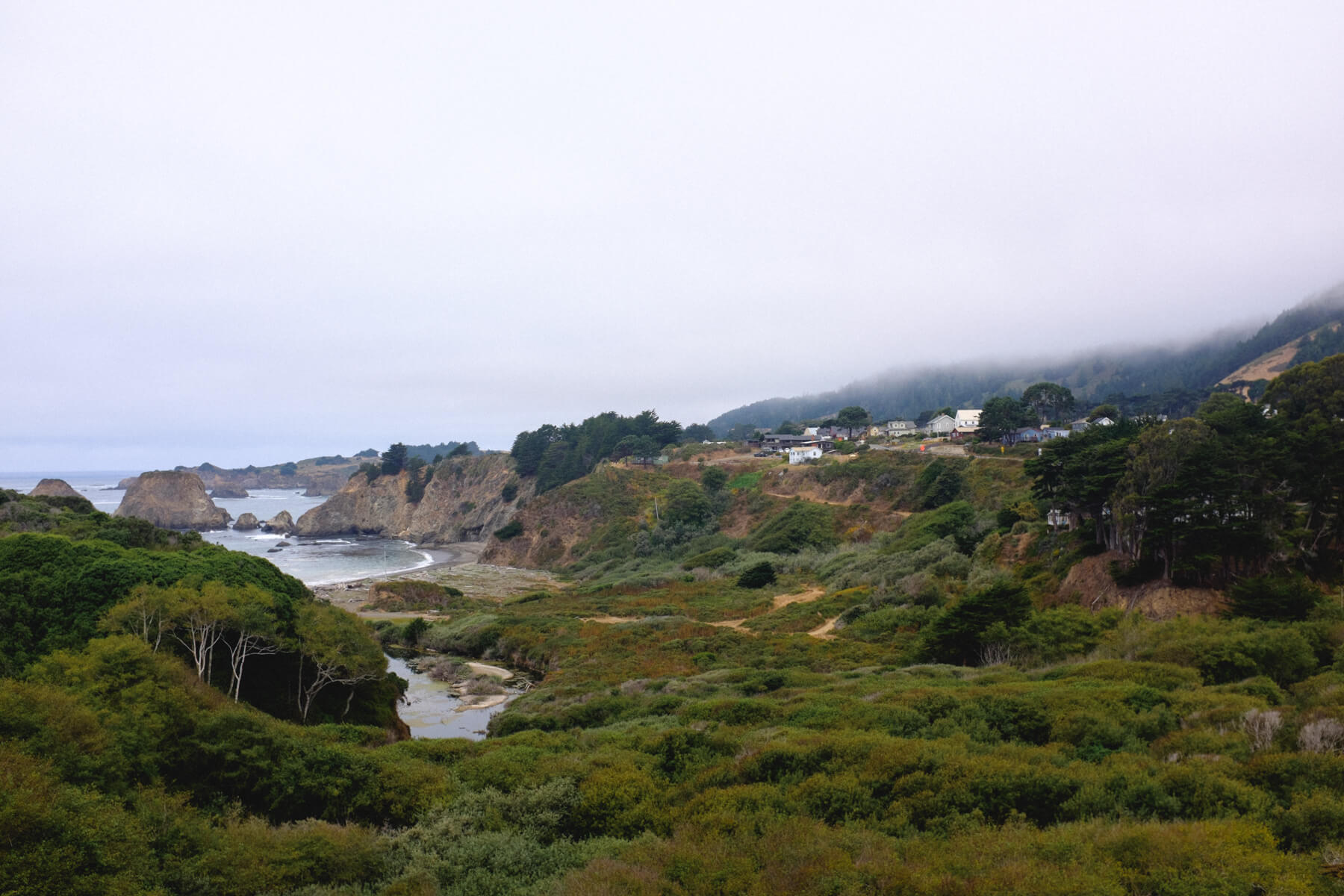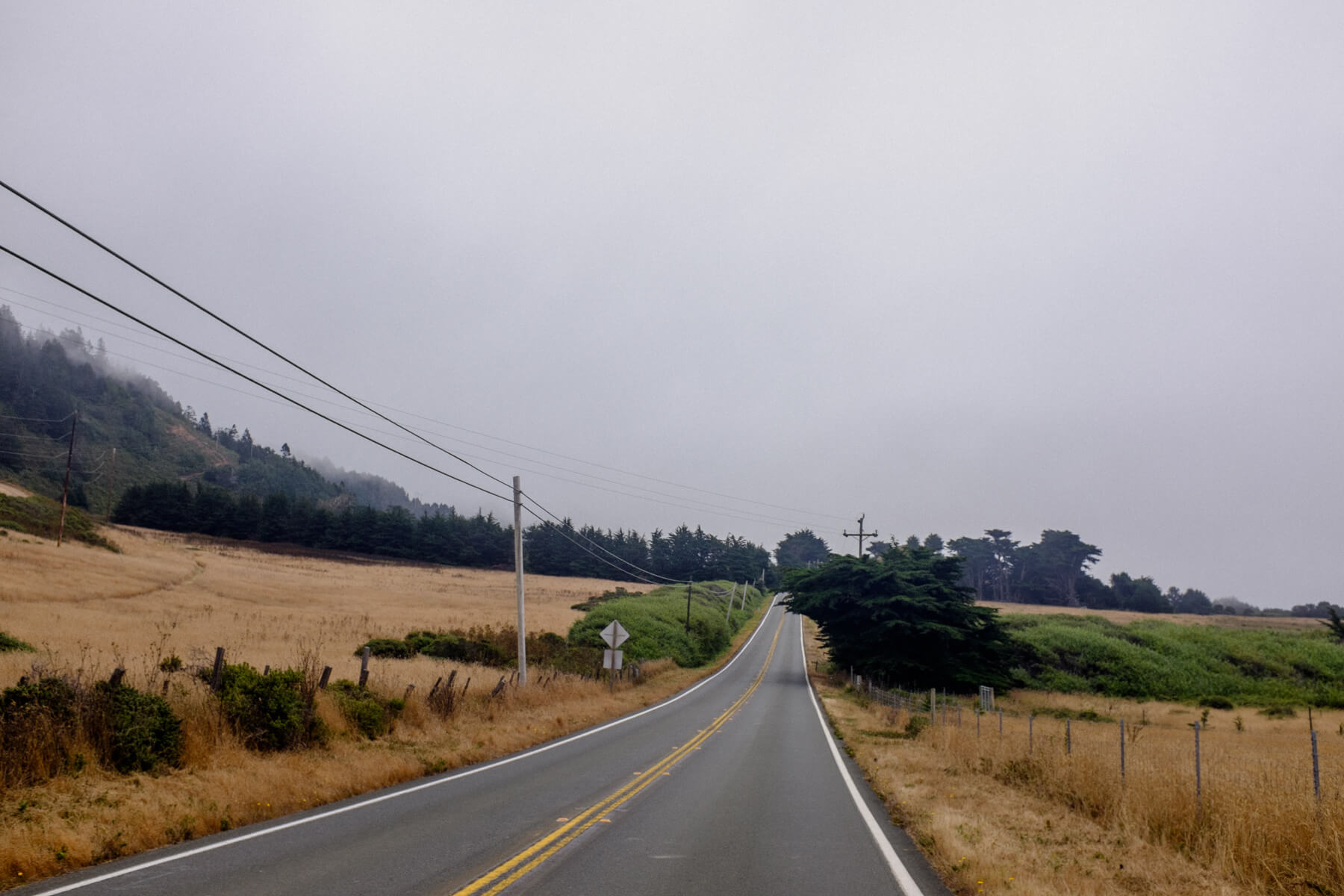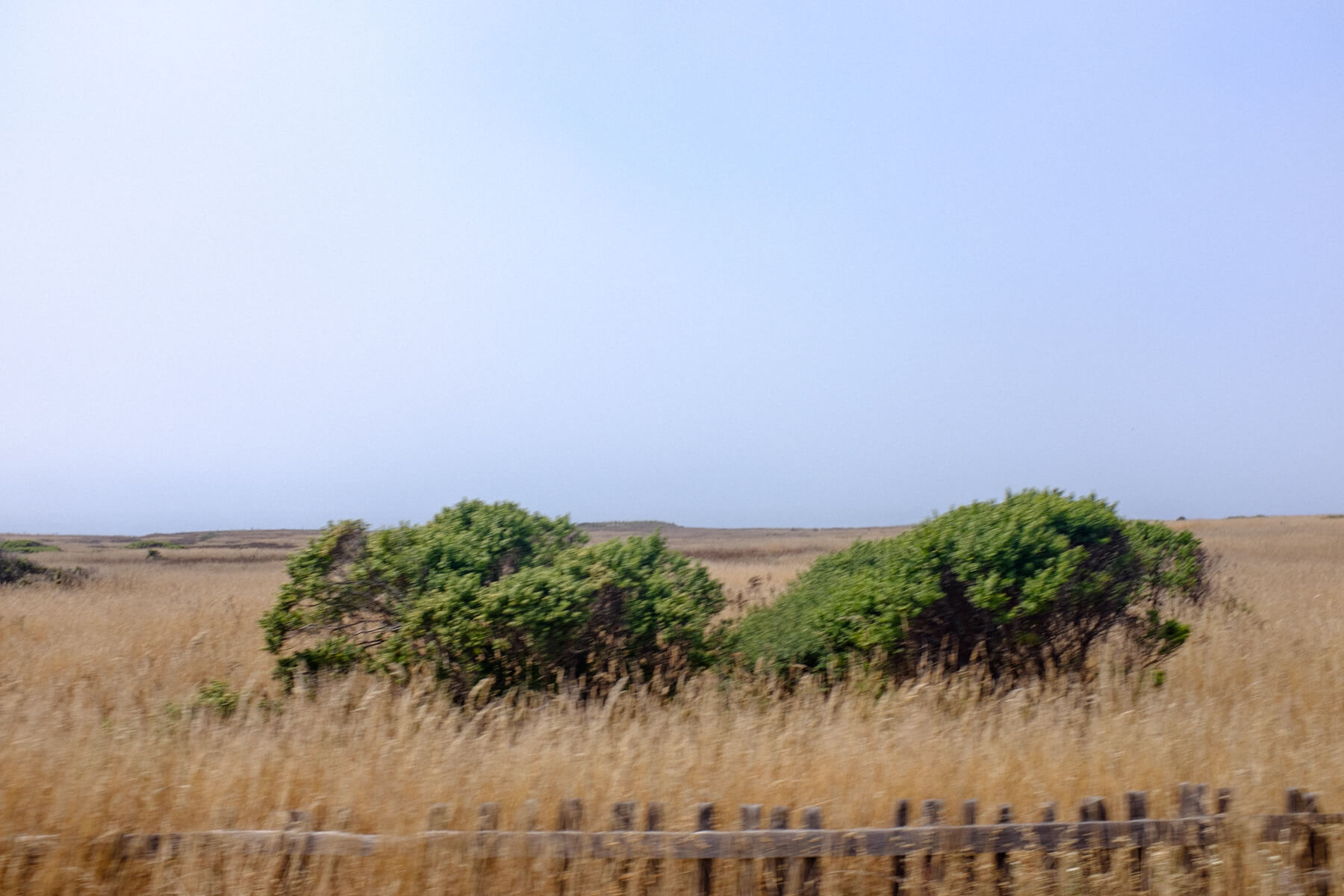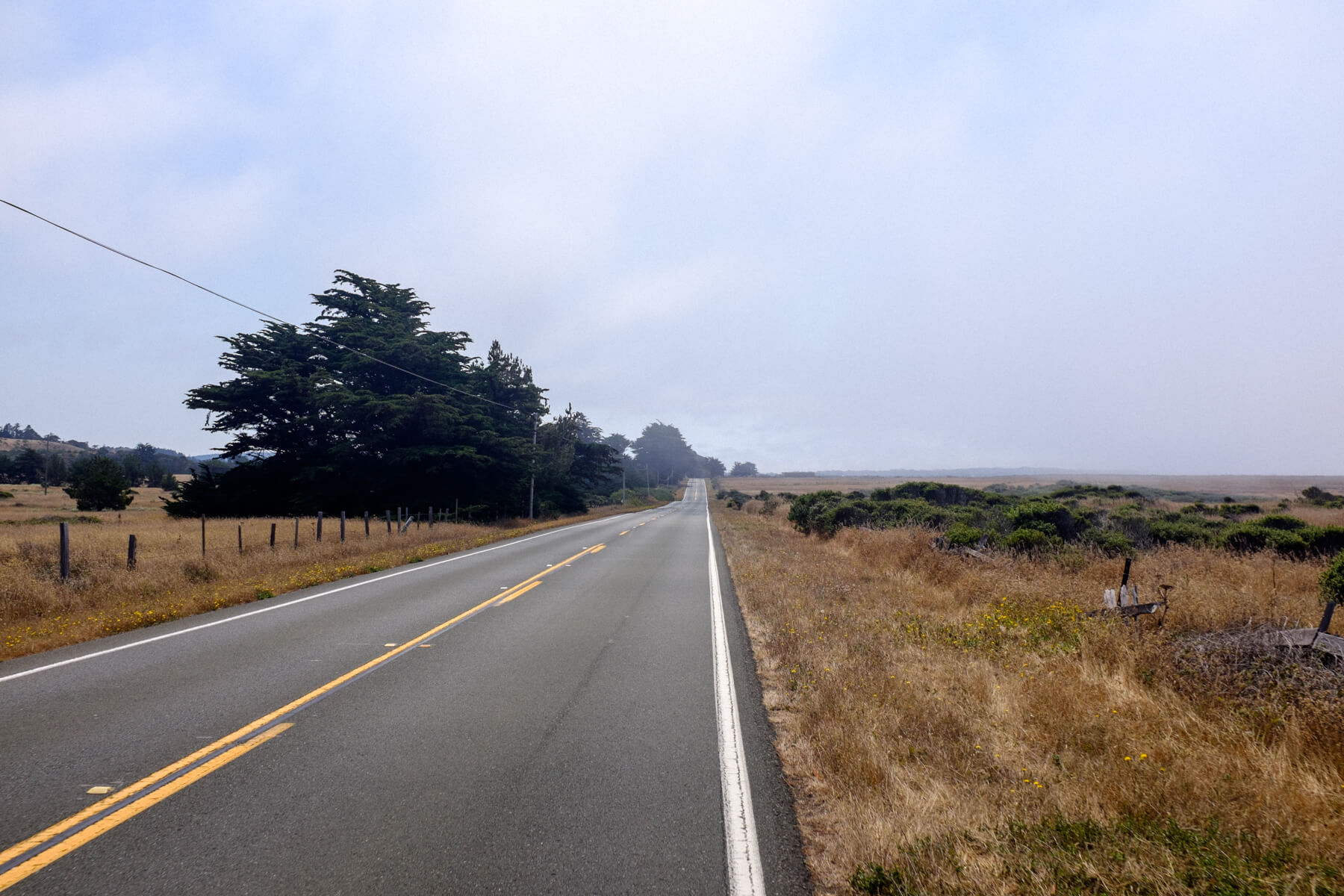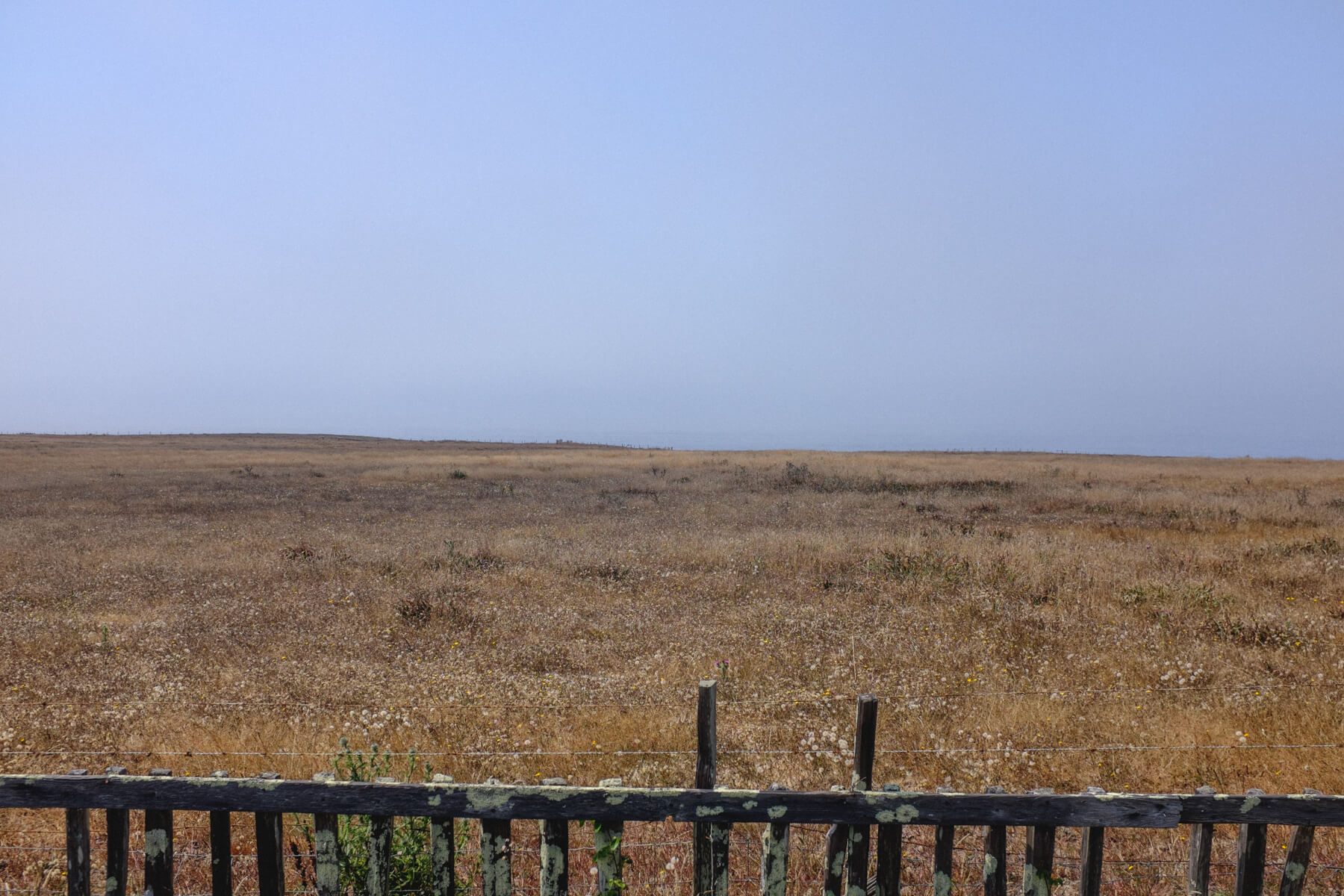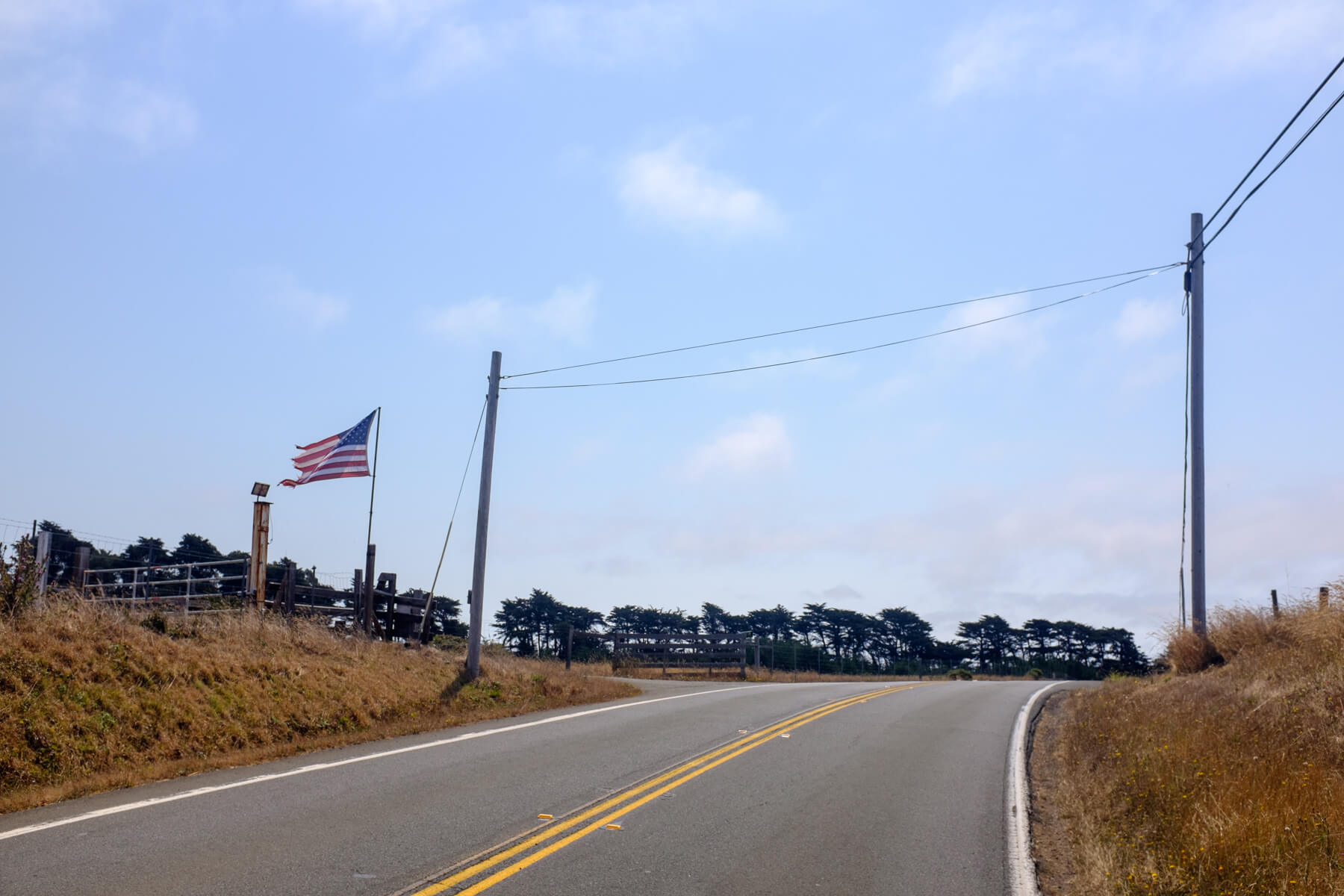 The fog cleared and sun came out at around 3 as I was approaching Point arena, I got my first glimpse of the lighthouse – a perfect vertical white pillar in the distance.
I turned off on to Lighthouse Road, followed it for around two miles until eventually I reached the very tip of the peninsula and the lighthouse. Approaching it were windswept trees, a few people whale watching, and a handful of small buildings which were once used by lighthouse staff but could now be rented as holiday homes.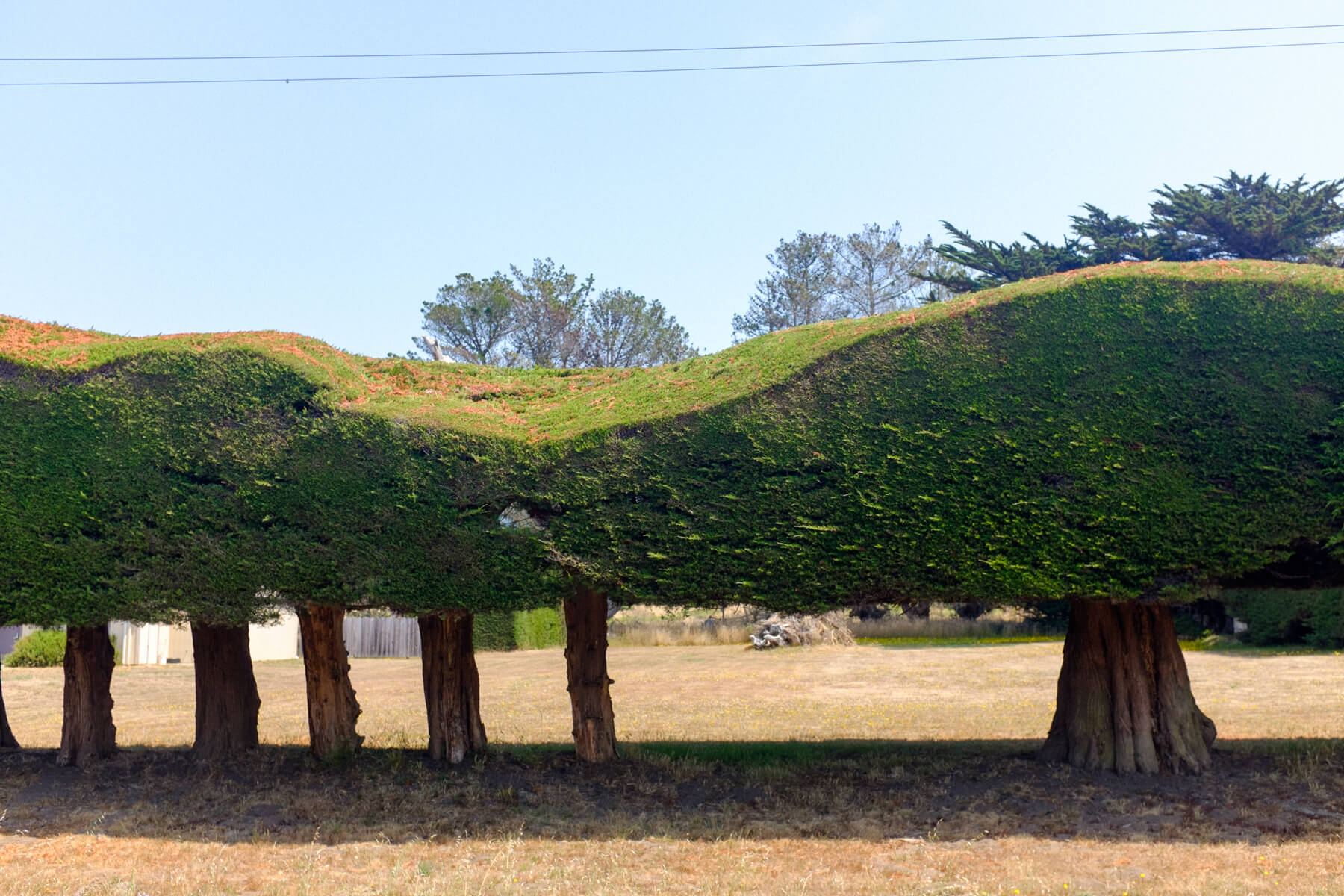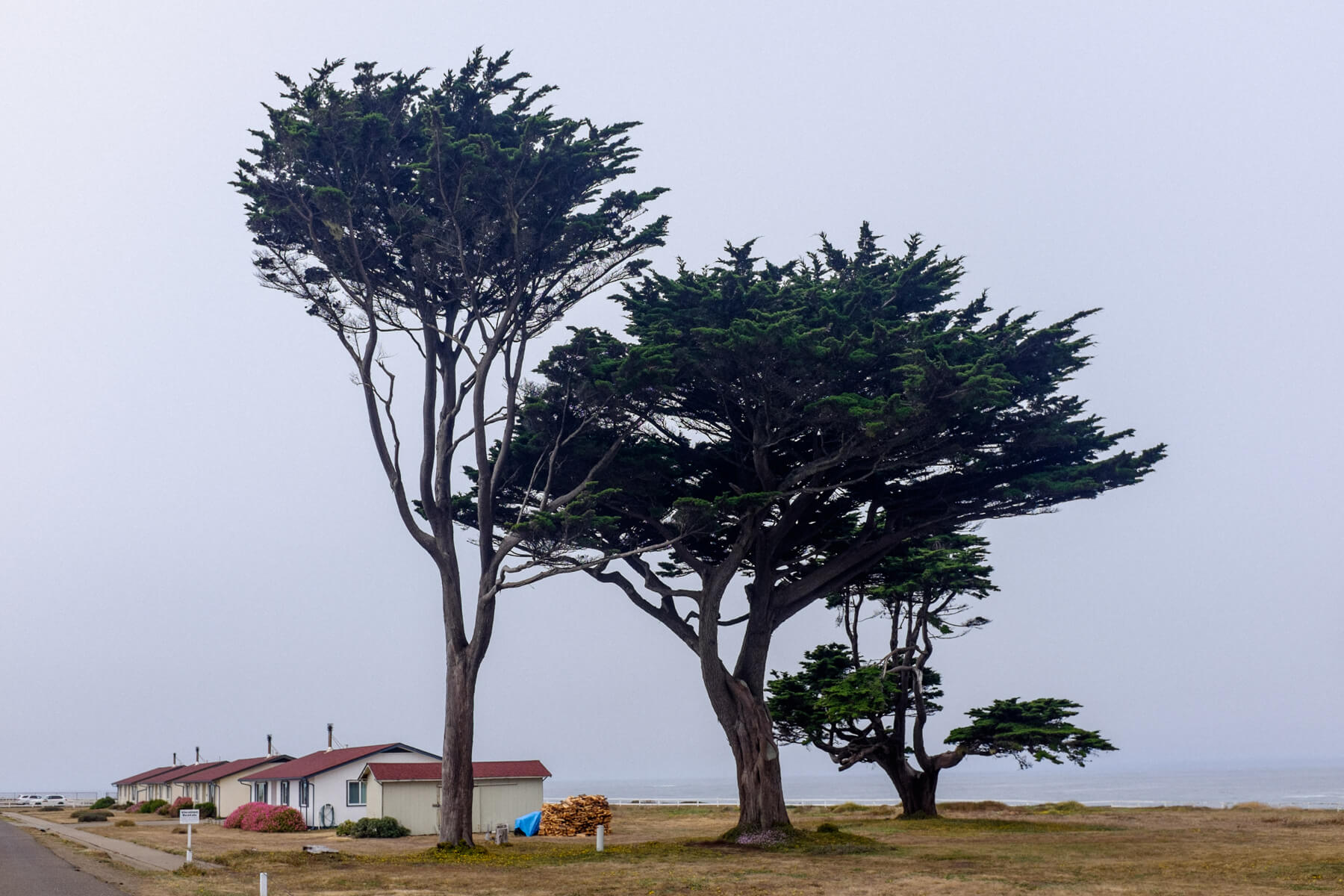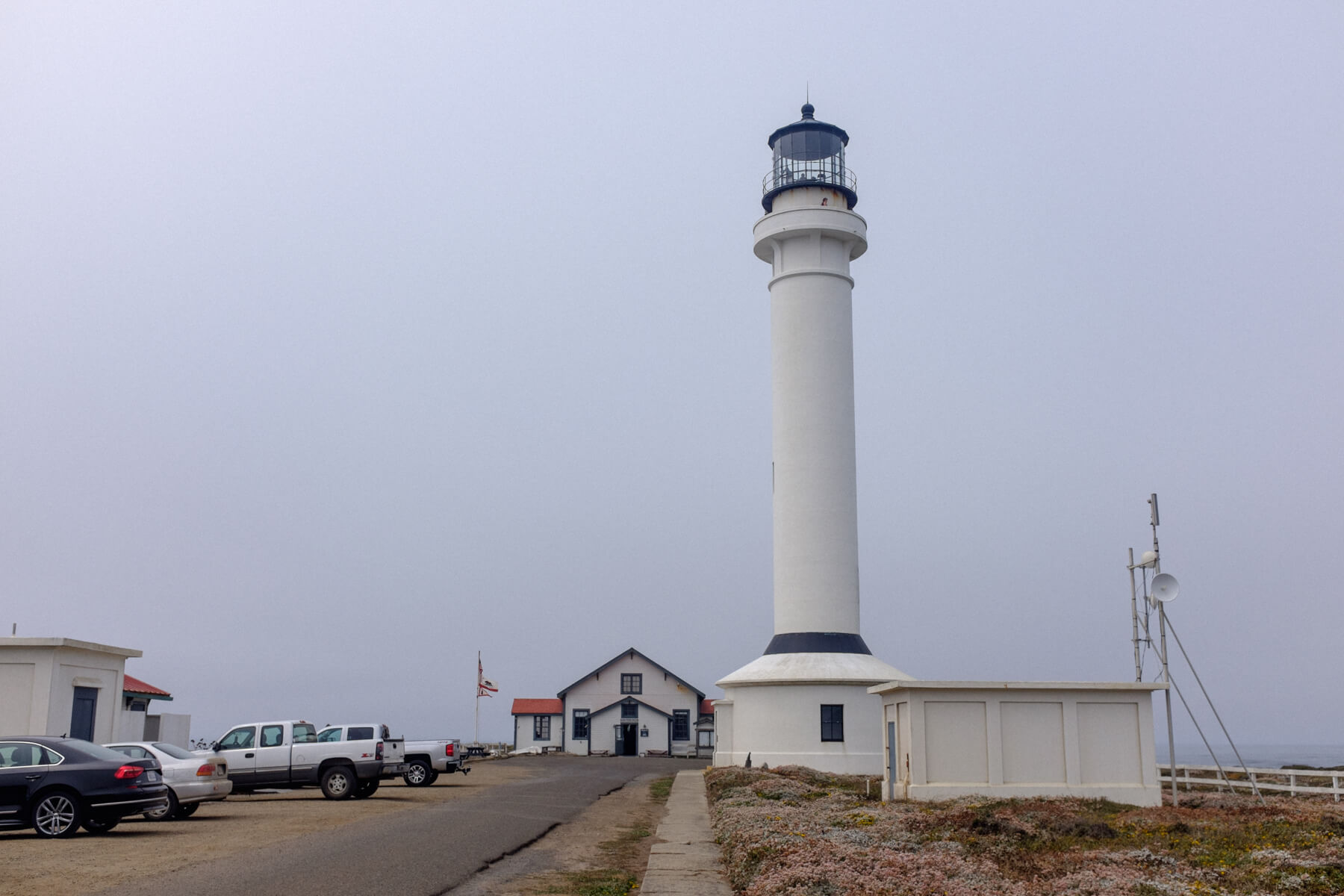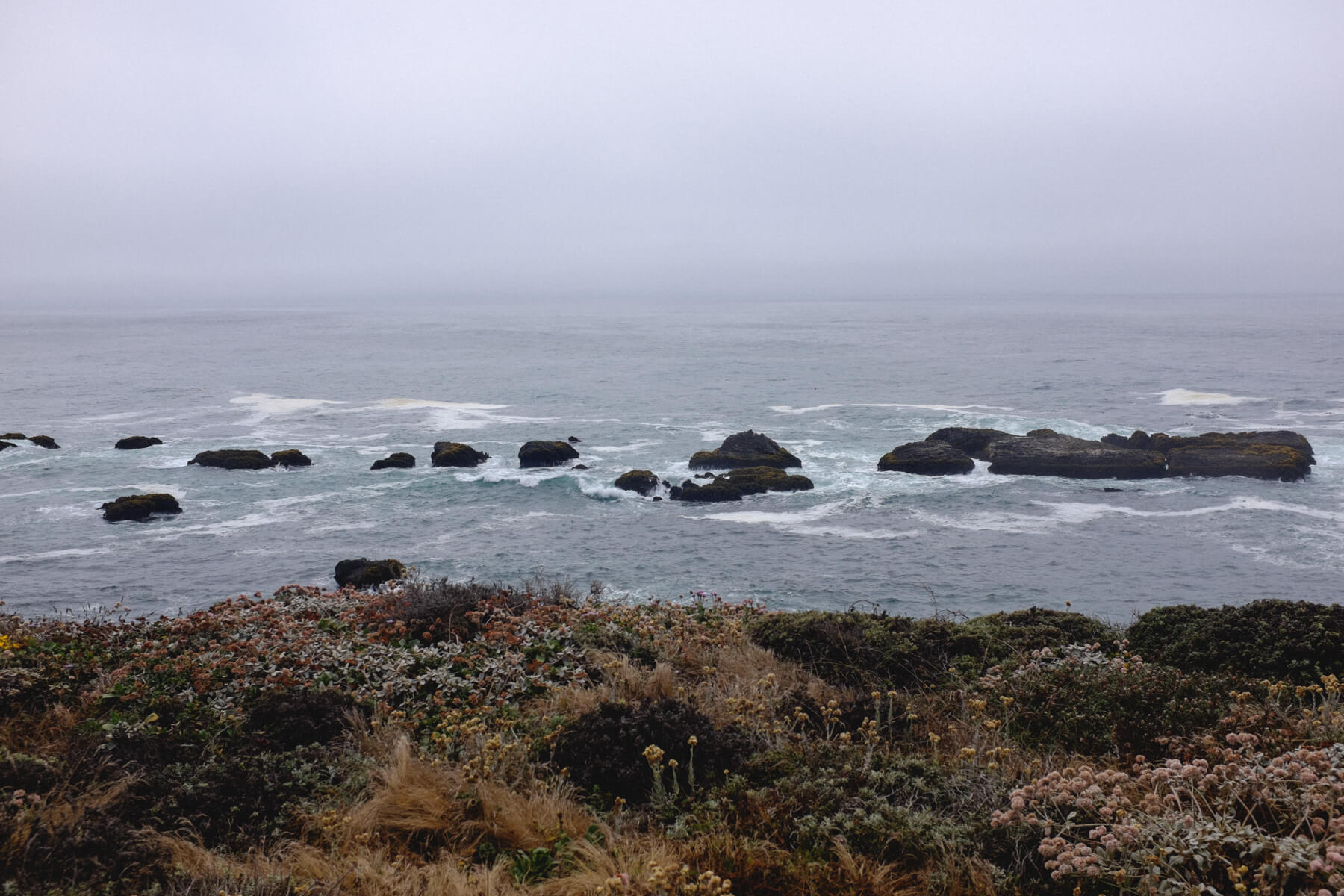 The edges of the cliffs were scattered with colourful little sea plants. The rocks were in a state of erosion and tumbled off into the sea.
I was just in time to take a tour of the lighthouse. After a brief bit of history and a look at the original glass prism which could be seen 21 miles away (longer if the earth wasn't curved), we went up to the top of the lighthouse which had been rebuilt after the great earthquake and was now fitted with modern LED lighting.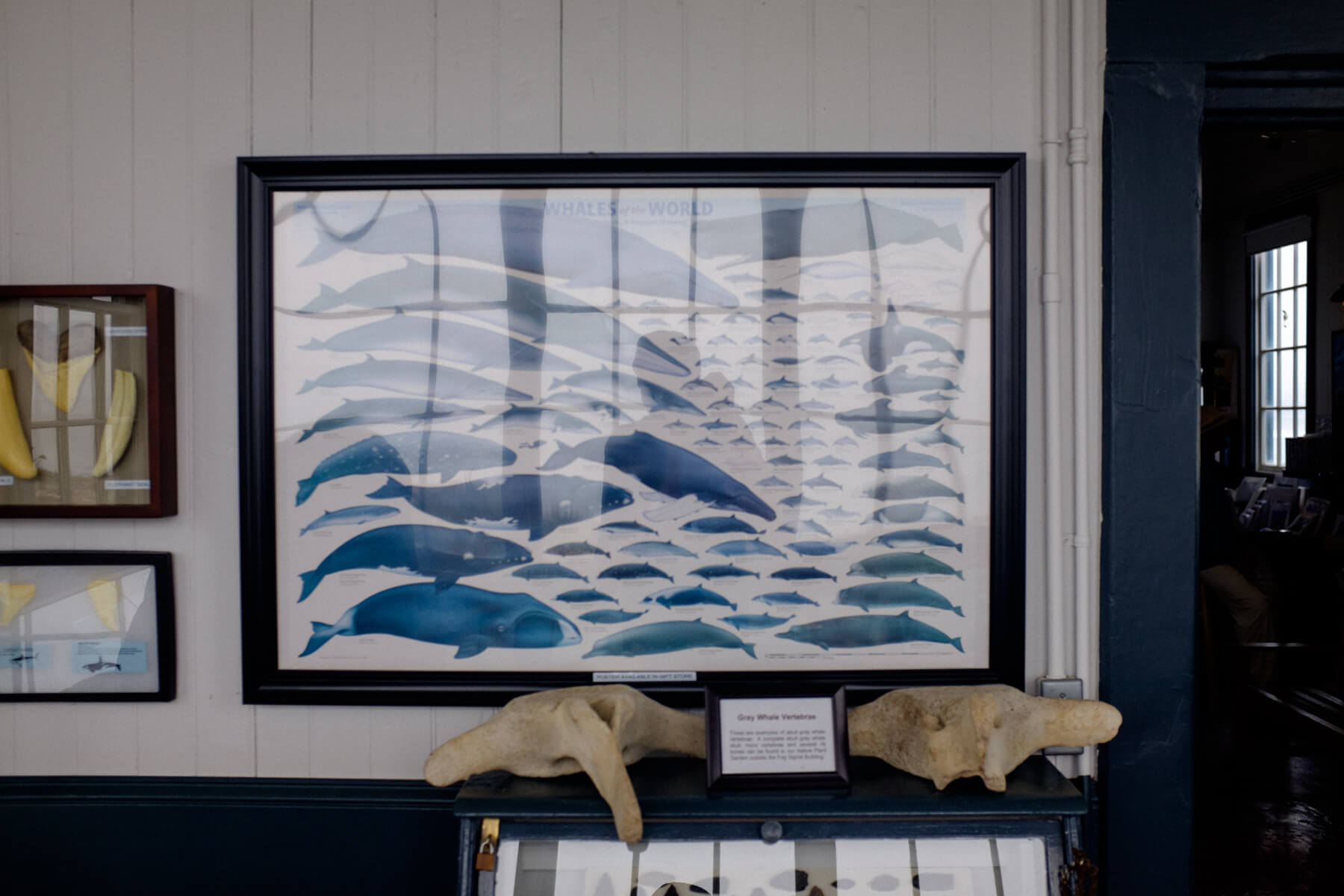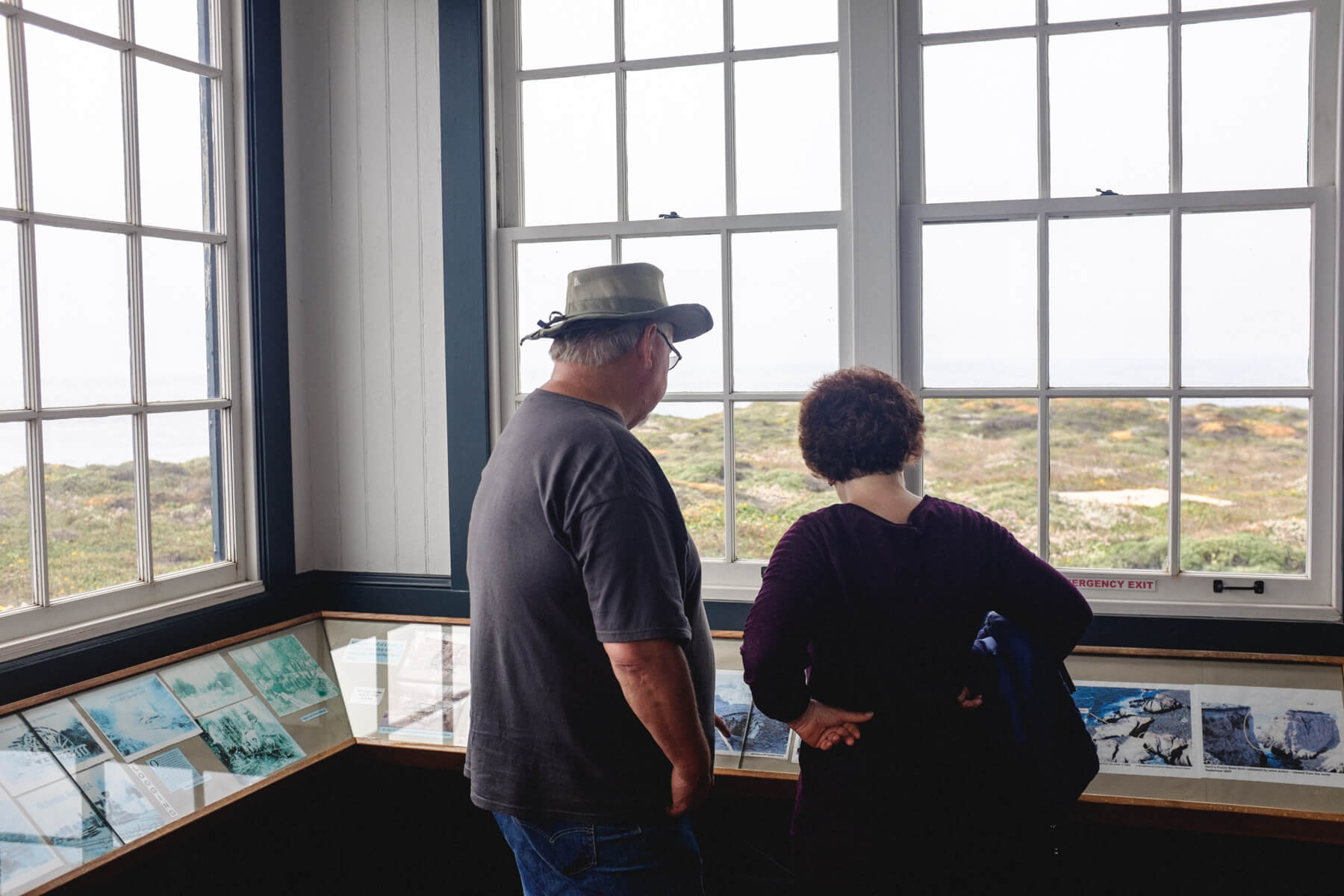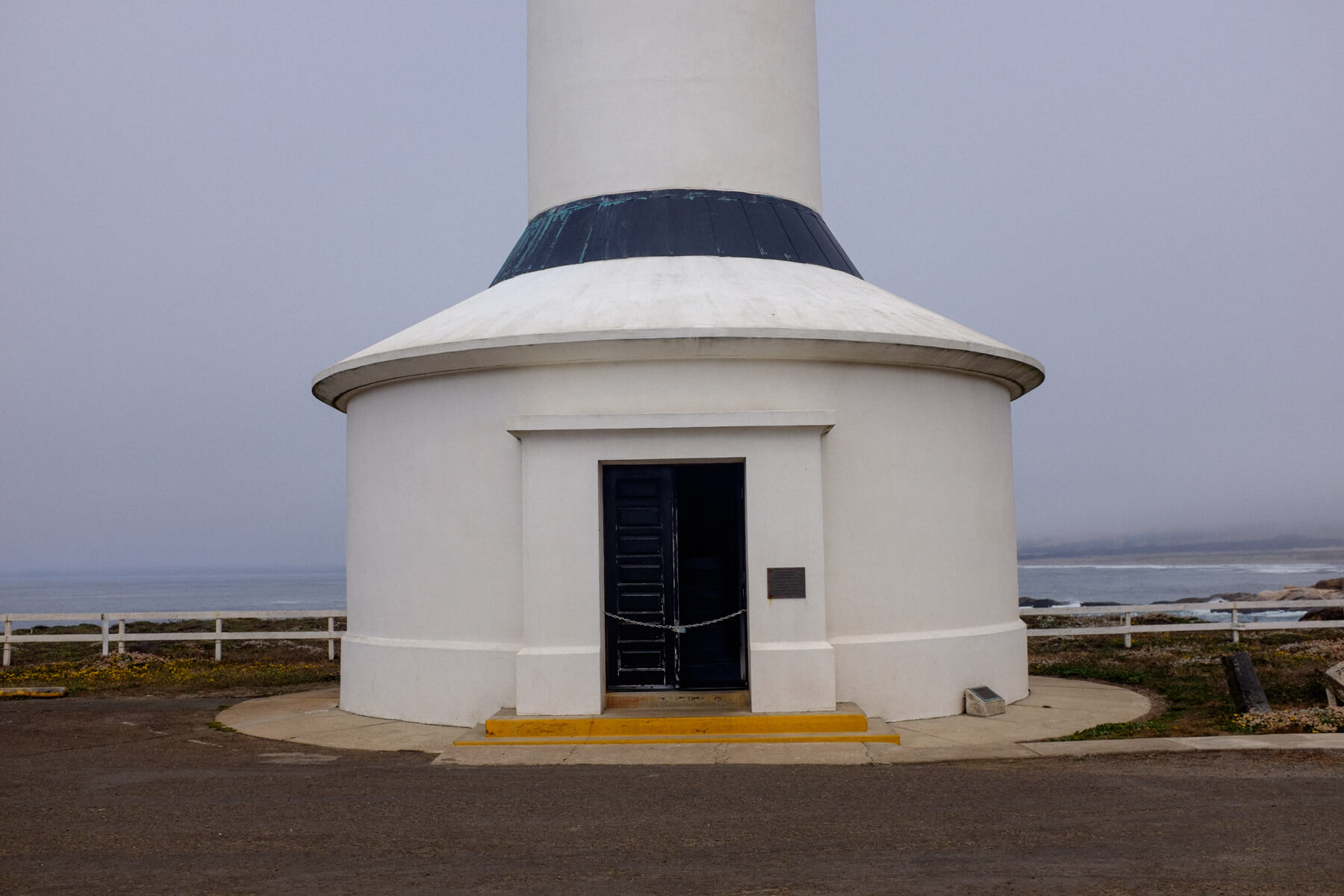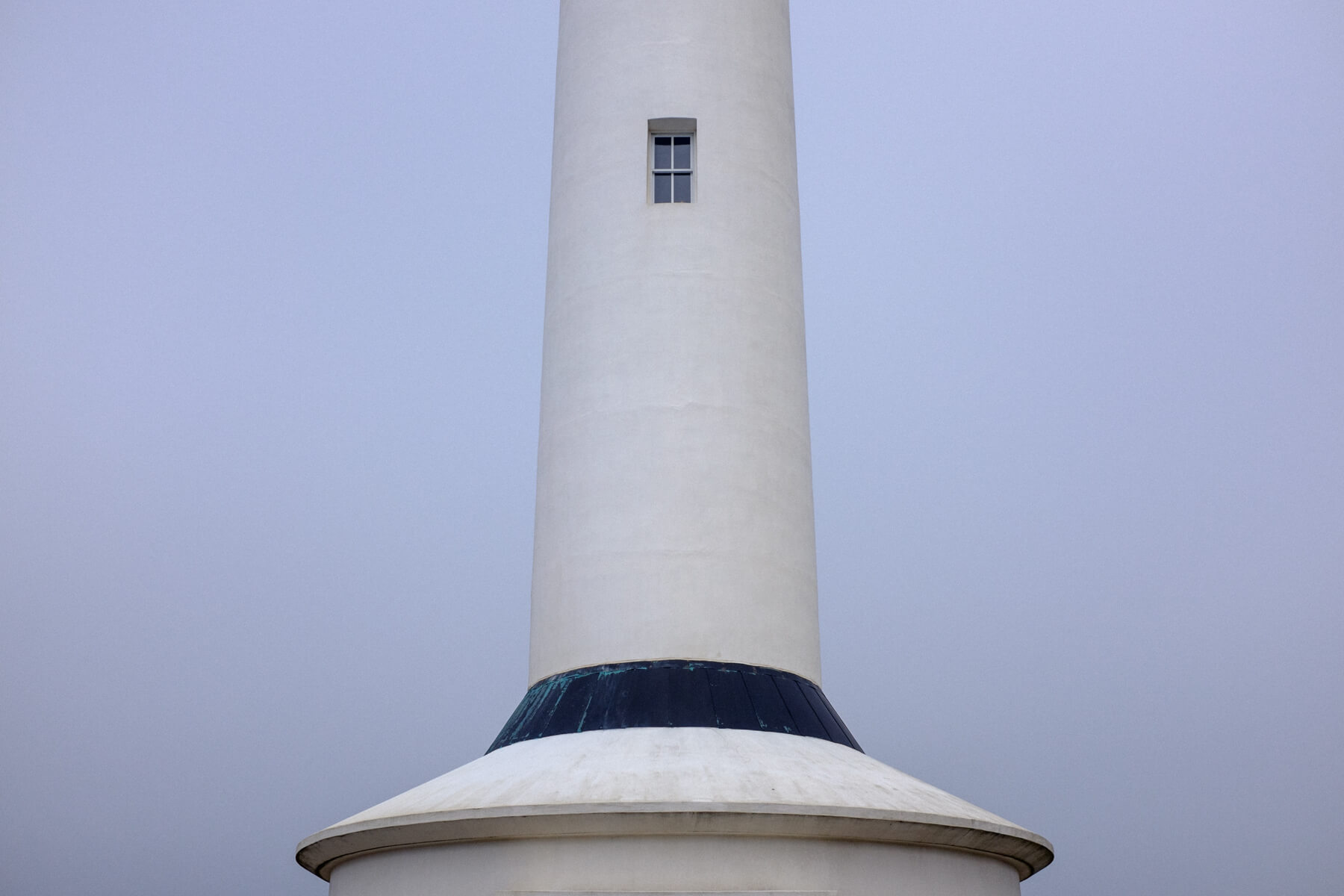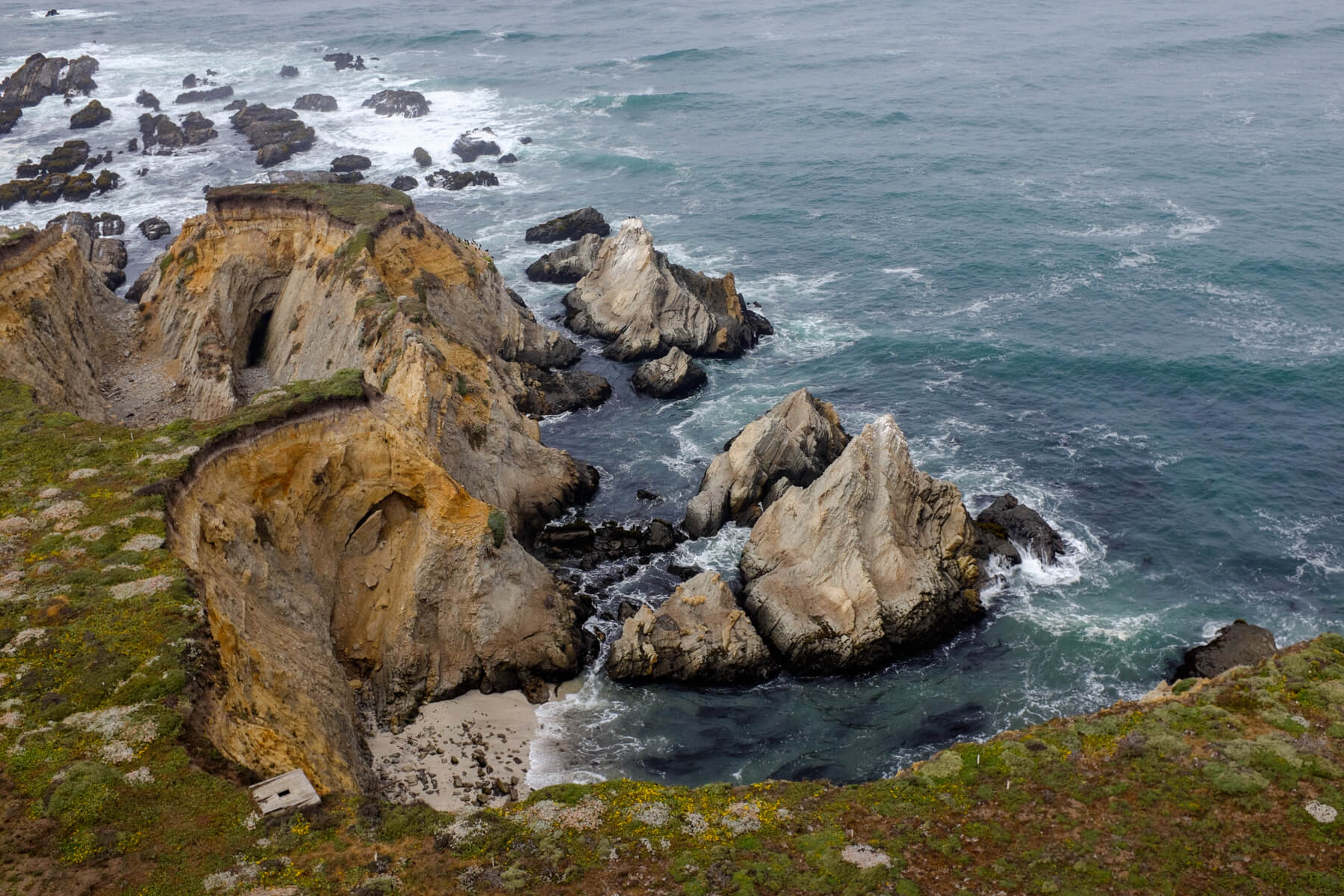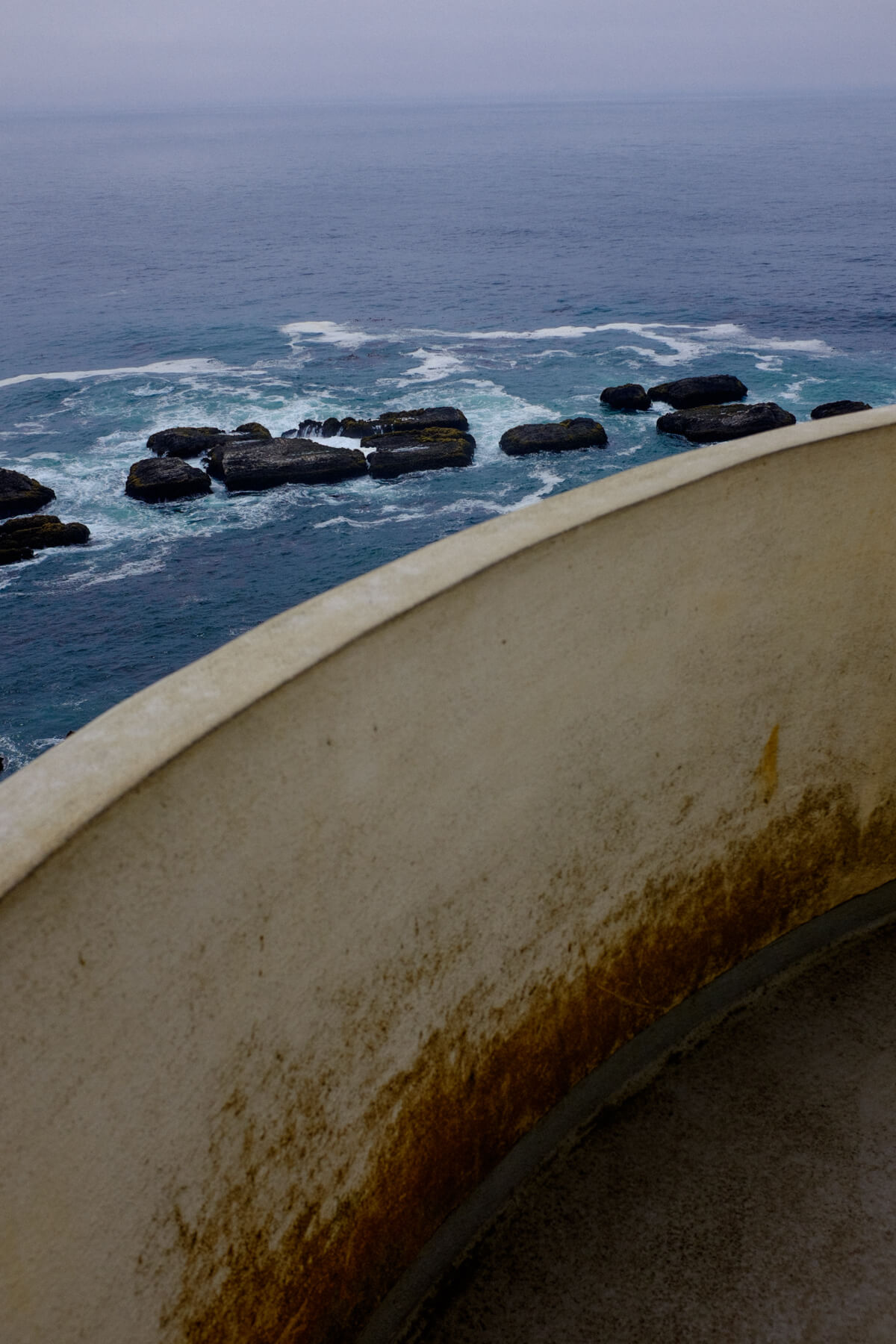 Most sailors now navigated with GPS and lighthouses like this were just a back up in case of instrument failure but just a few months ago a ship had used Point Arena and Point Reyes to guide them safely home. So although now the lighthouses were mainly things for tourists like me to climb up and photograph they still severed a practical purpose and I felt they provided some kind of harder to describe function – they kind of made you feel safe and looked after, even when viewed from land.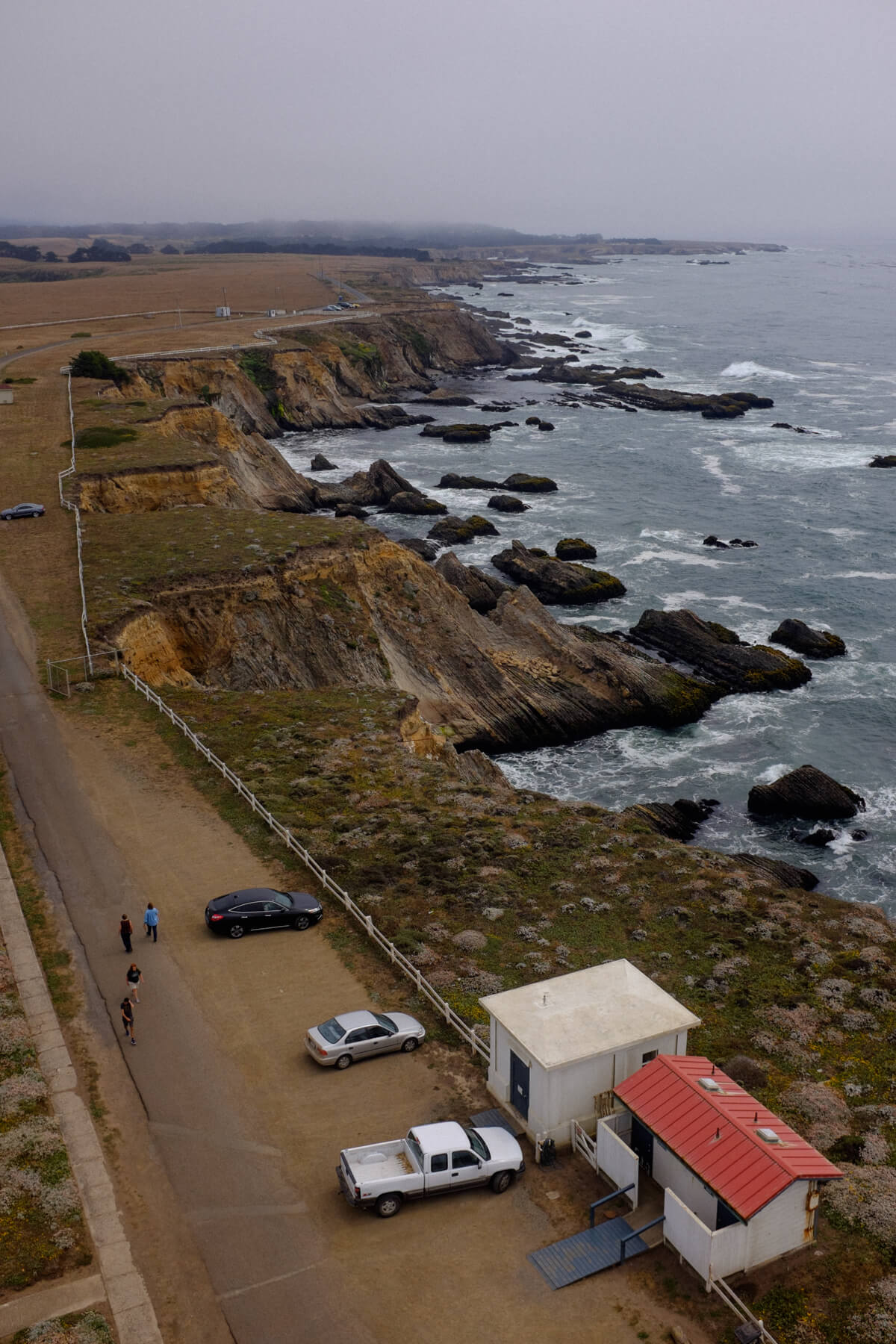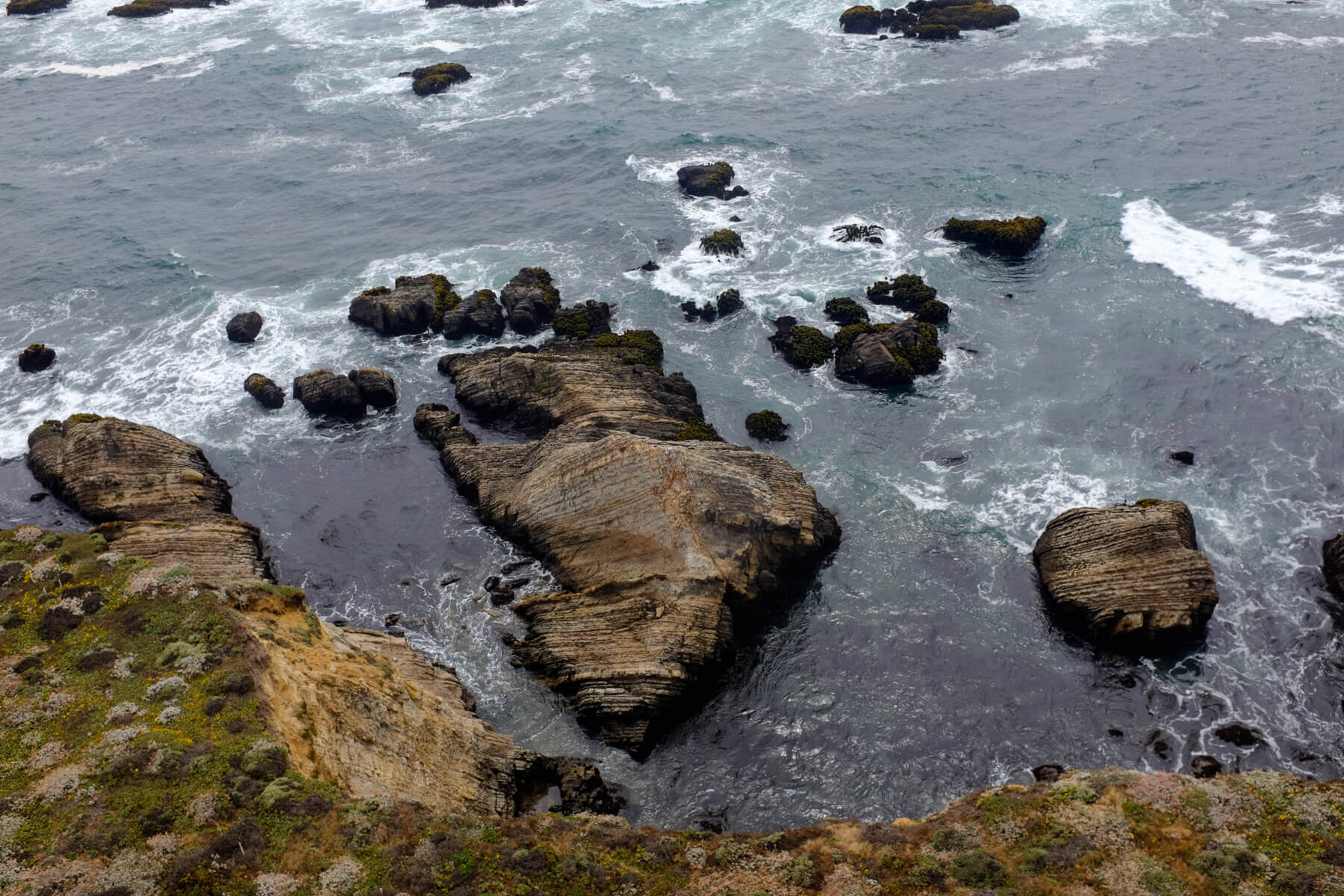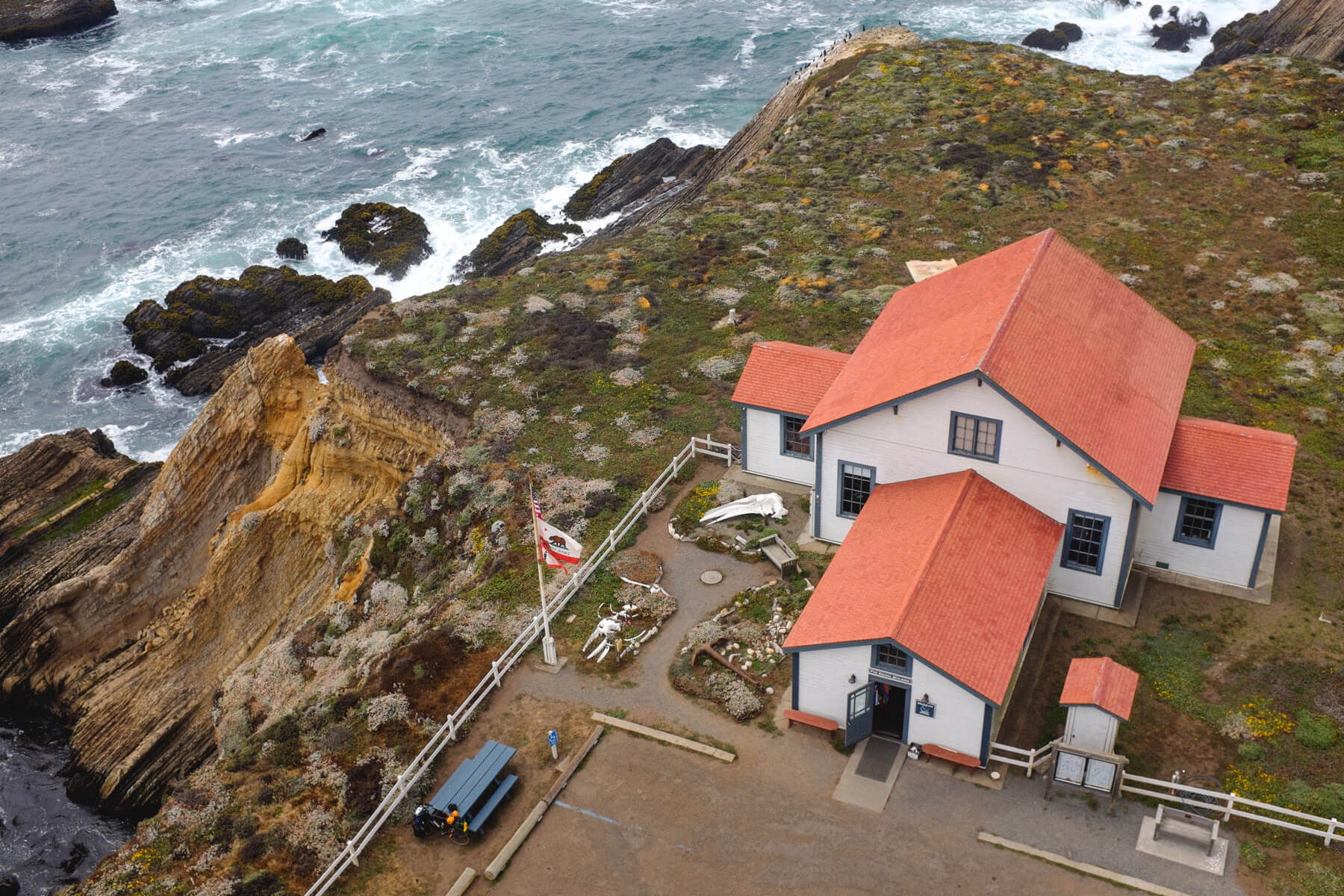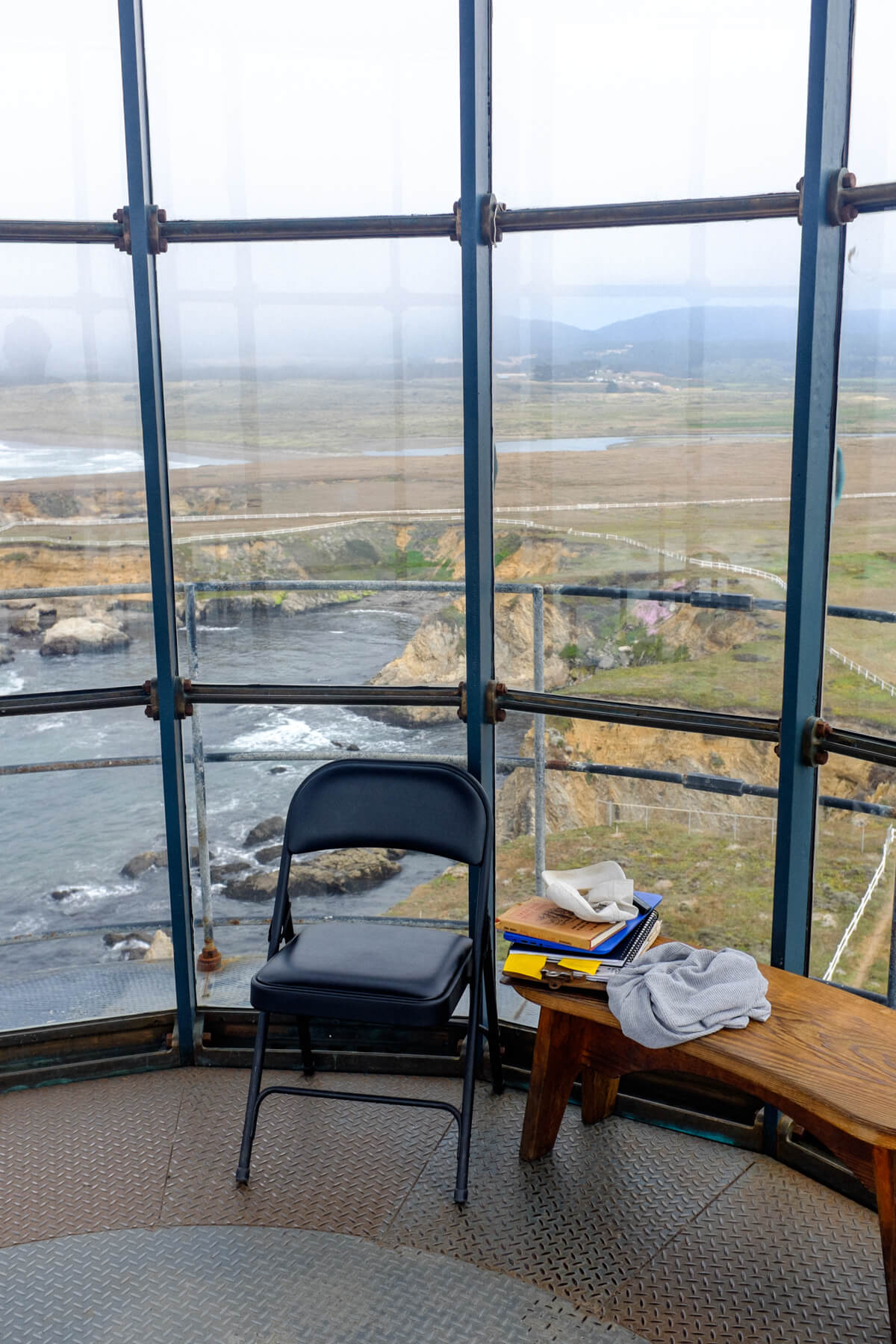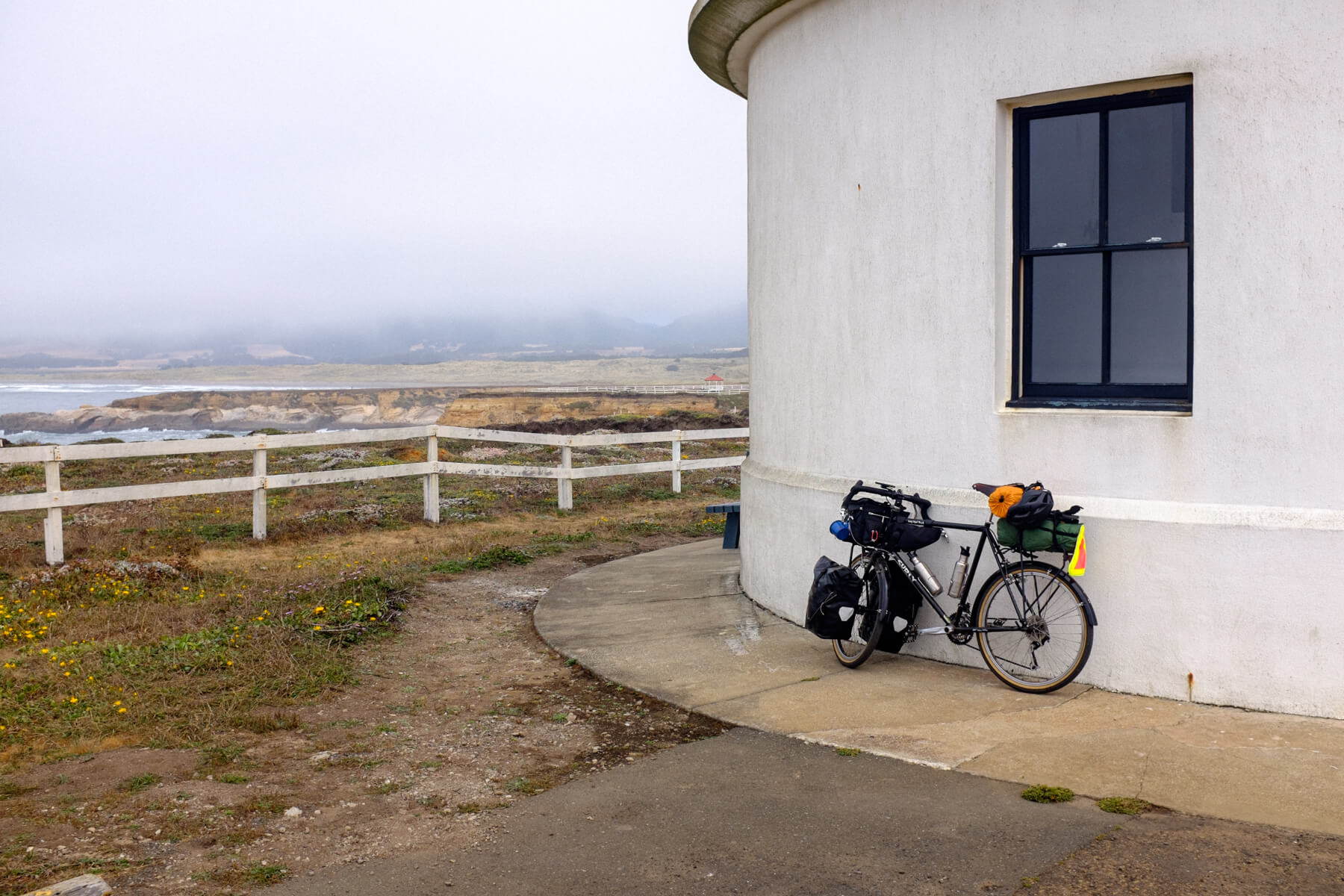 This lighthouse was the most western tip of the United States closest to Hawaii. I was told There was a box of cables nearby which carried internet there. This blew my mind slightly.
I think it was the first time I'd been up a lighthouse. And since I wouldn't make it to Point Reyes this time (a 40 mile detour) I was more than happy cycling back along the 2 mile track back to Highway 1.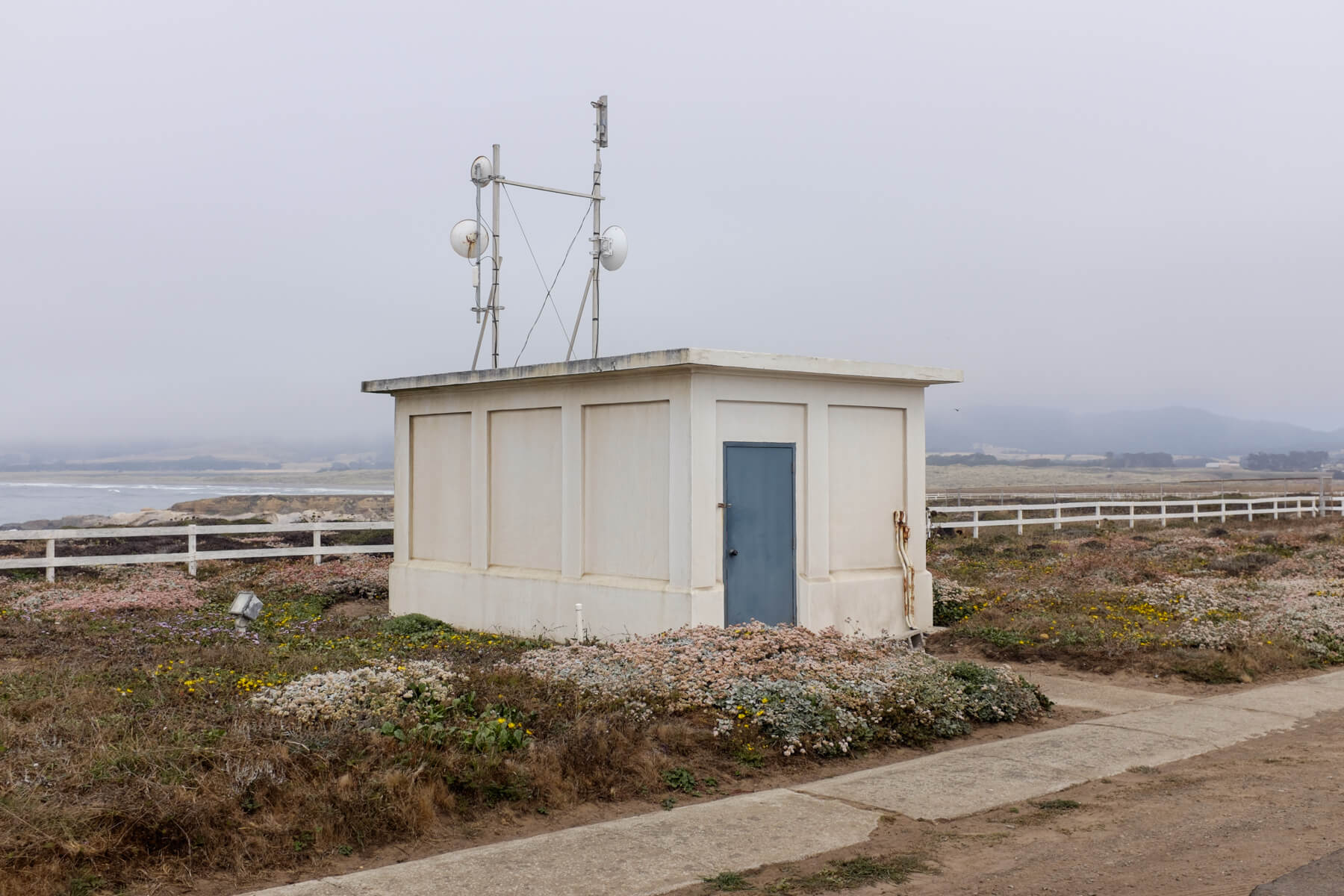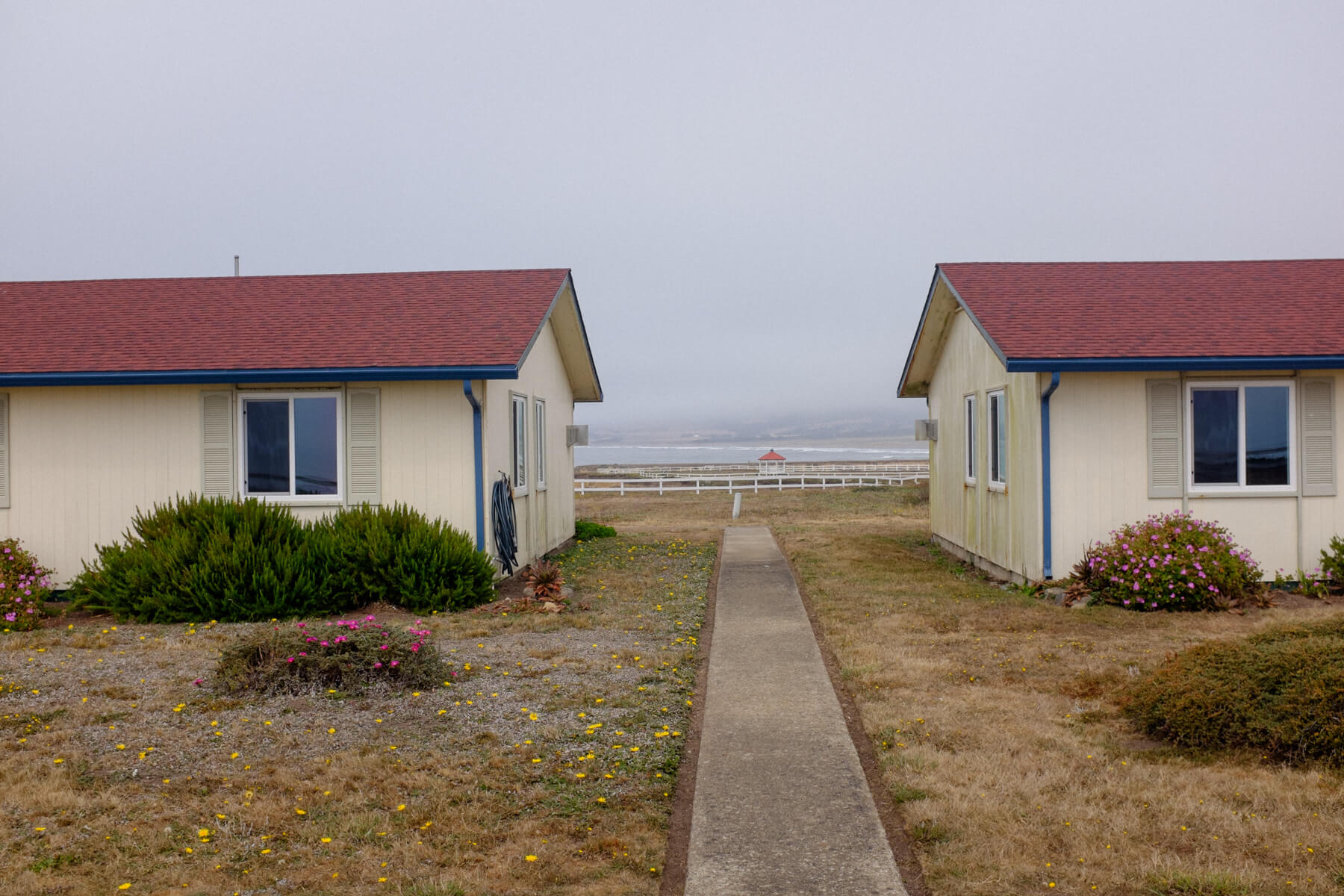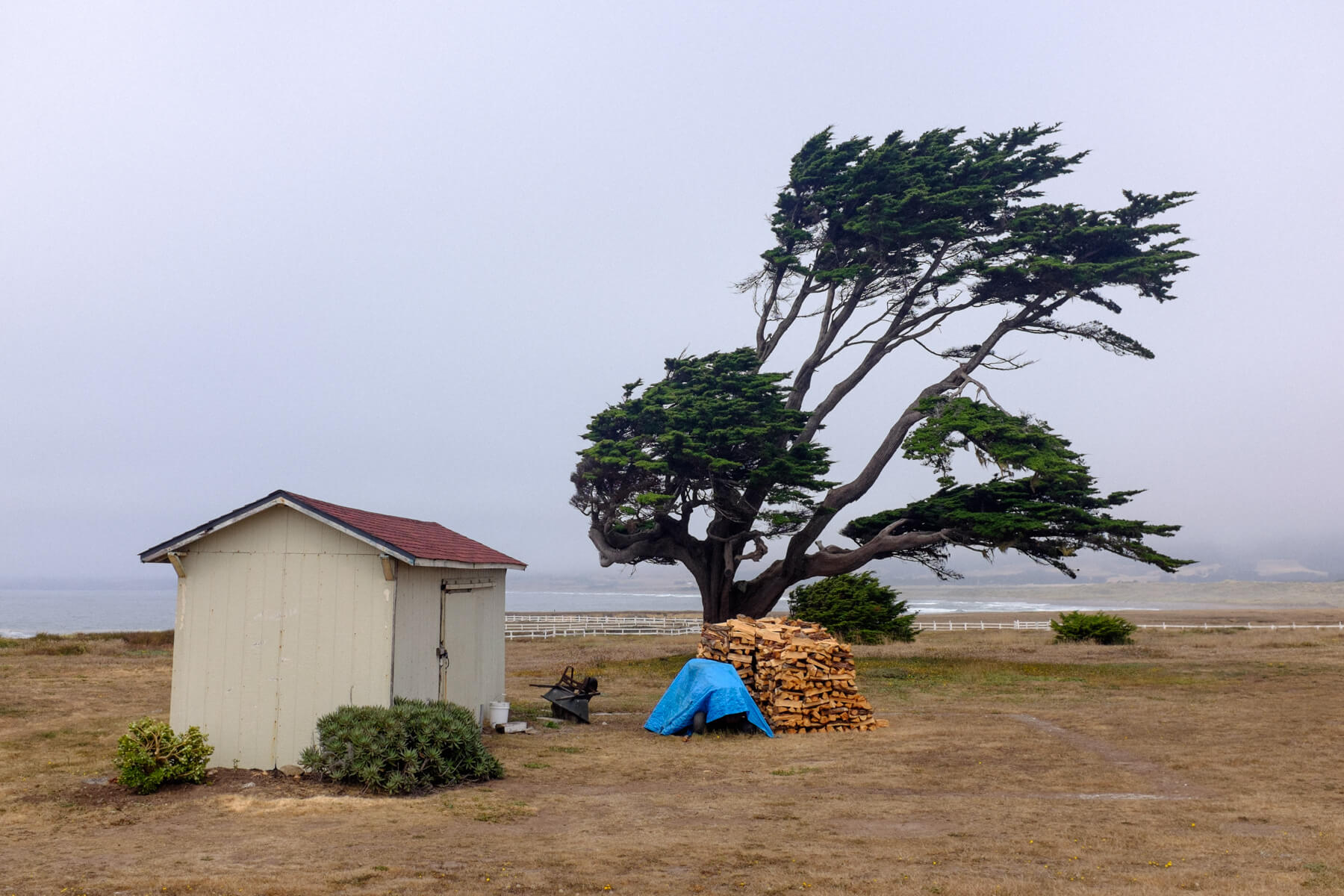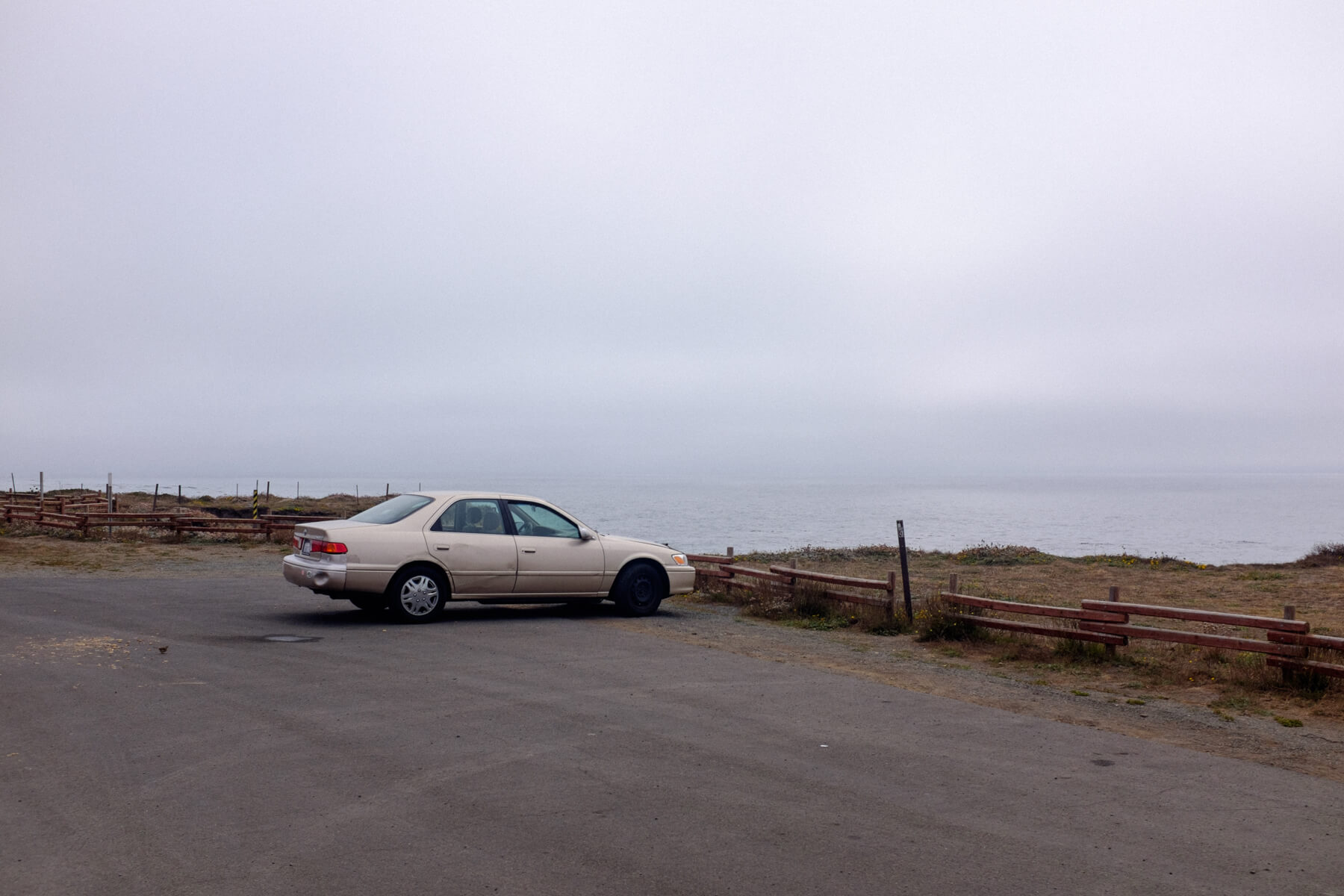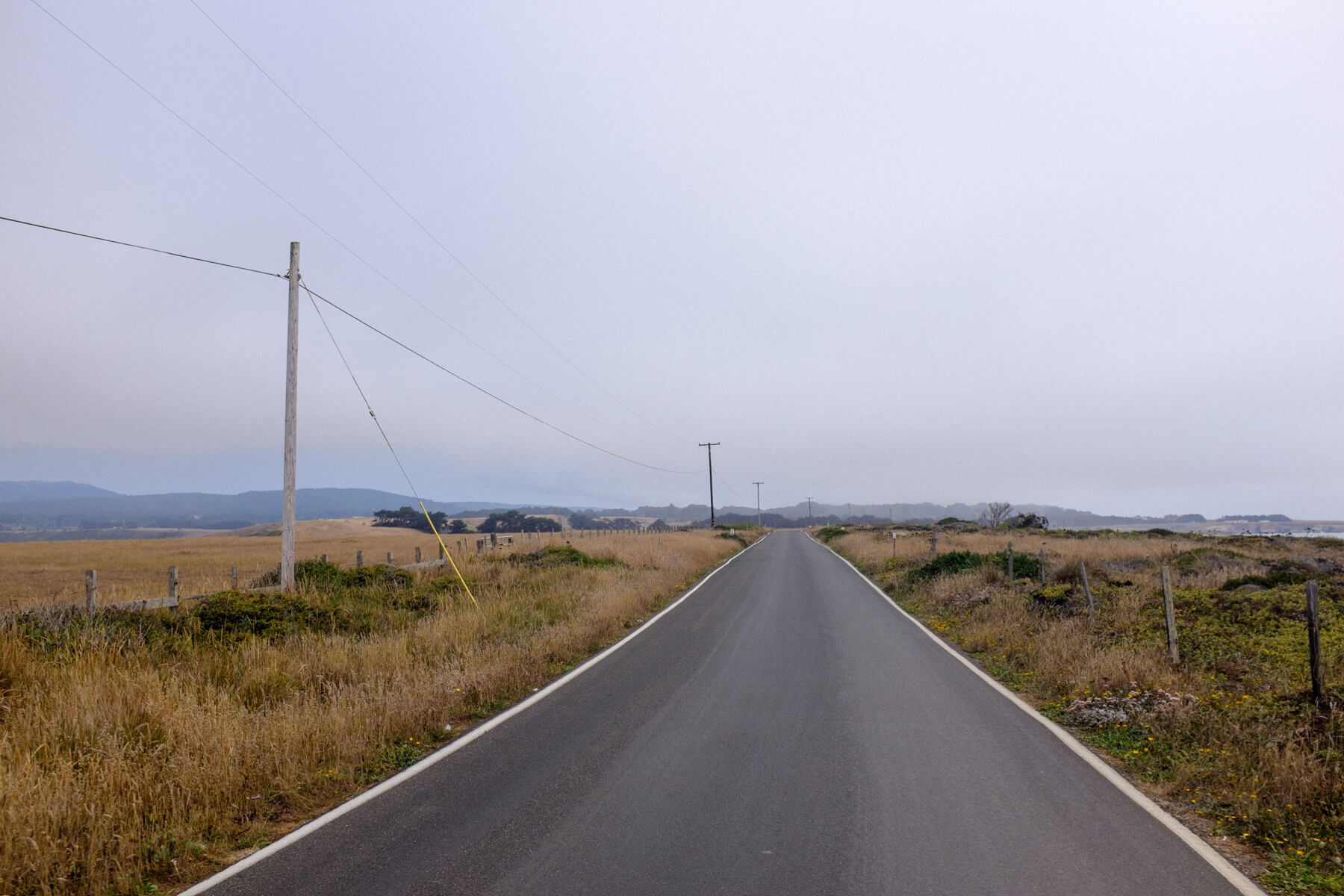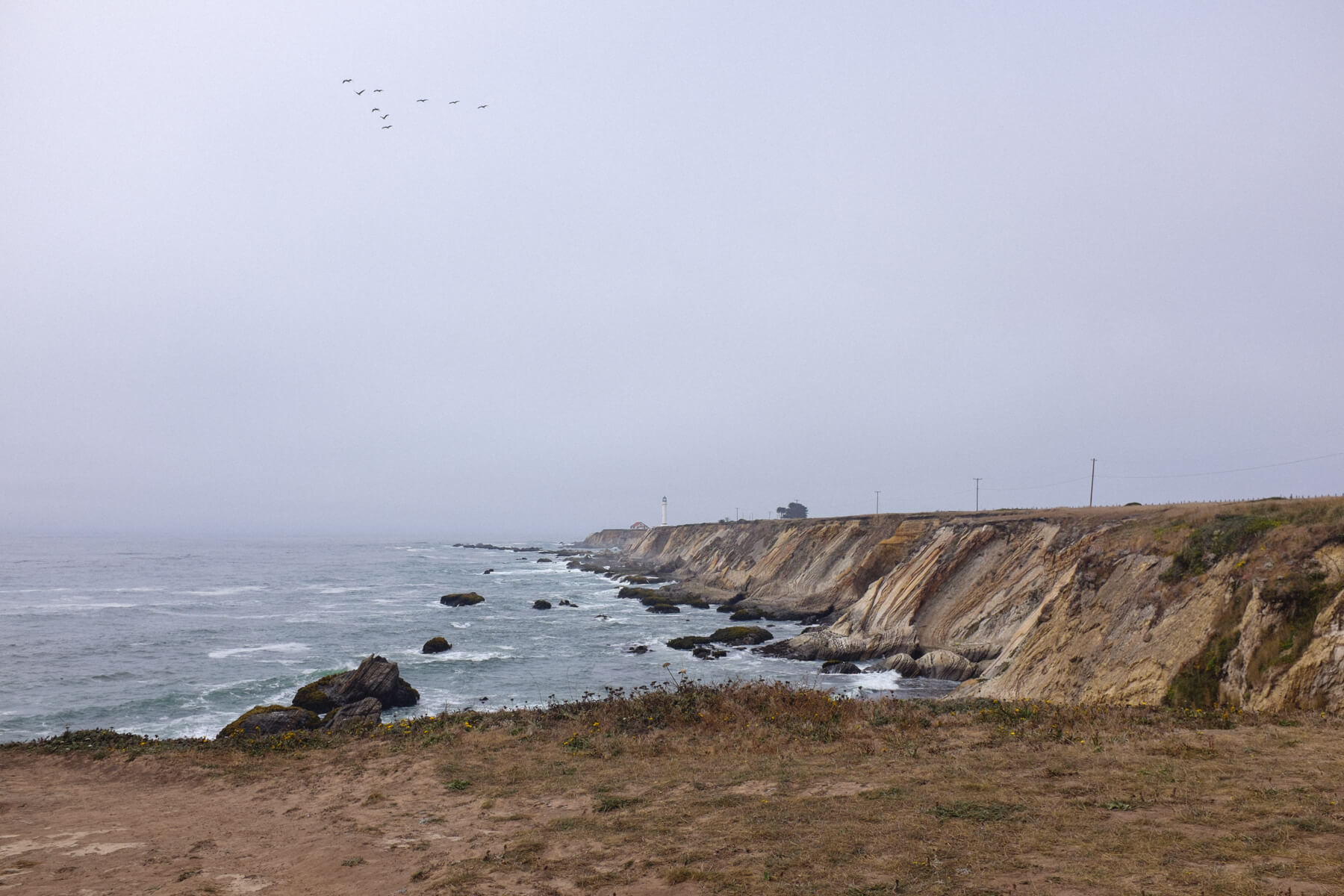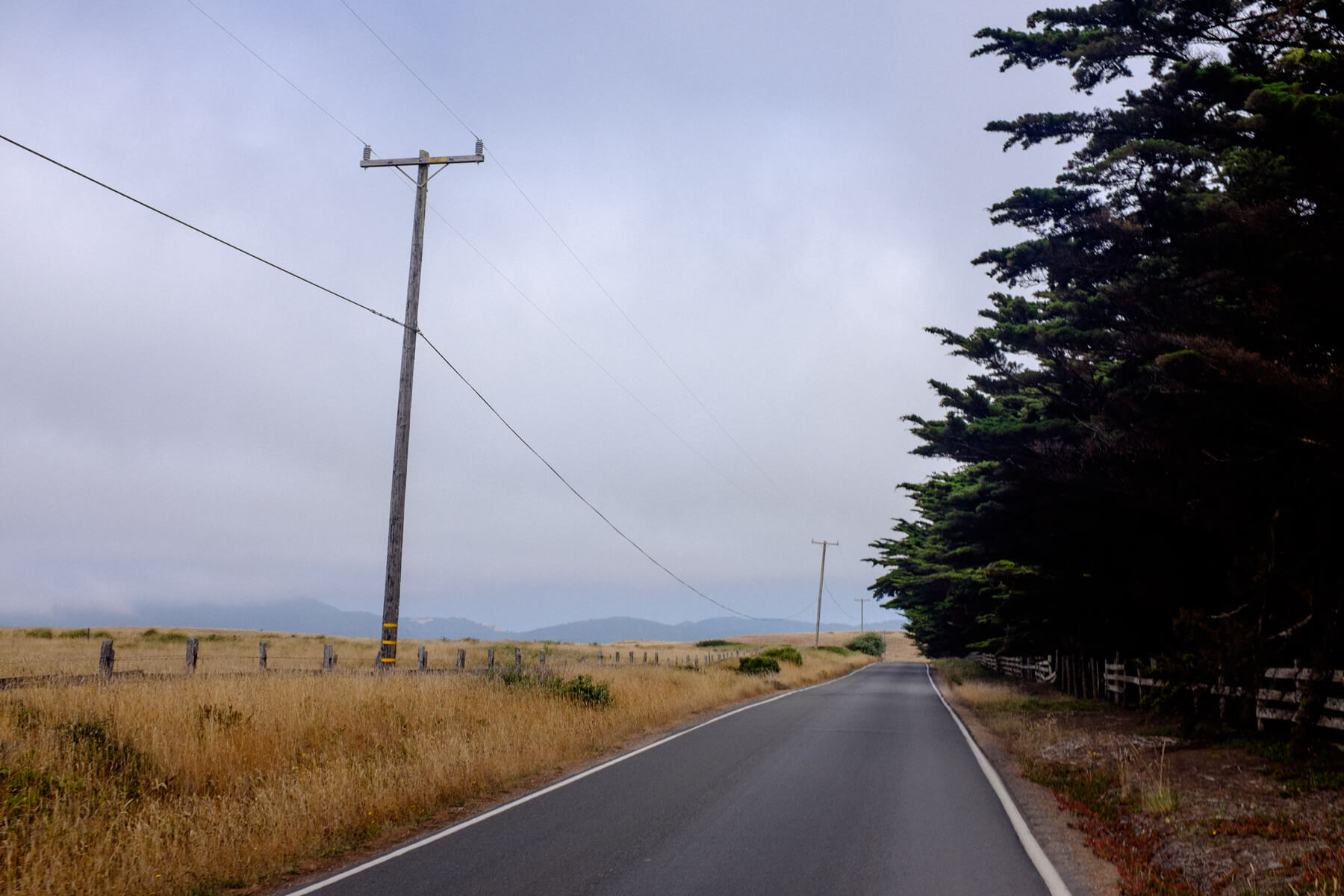 I passed a cafe at the end "the first since Hawaii / the last to Hawaii", then one of several coastal cemeteries I'd seen. I can't think of many better places to be dead than coastal California.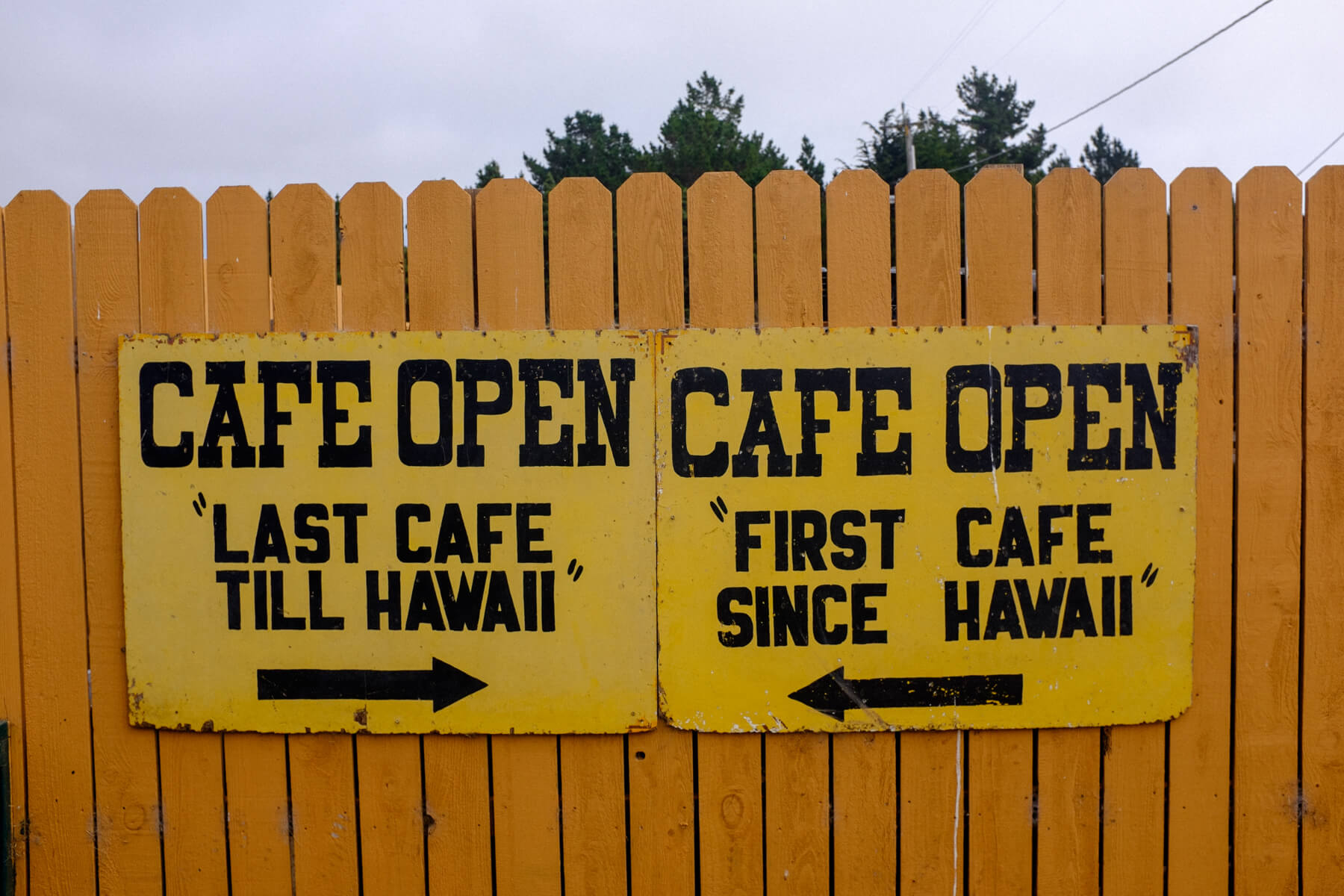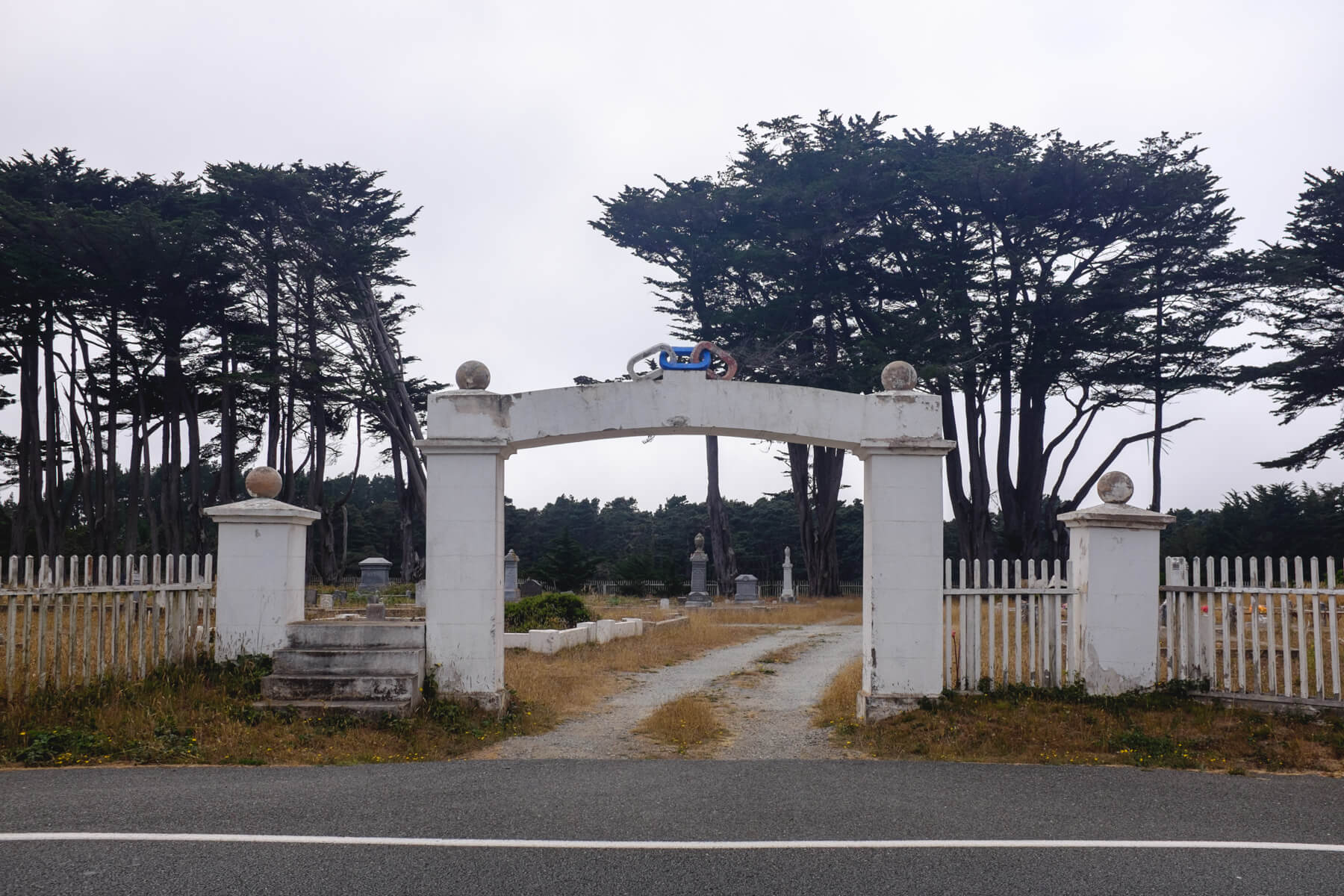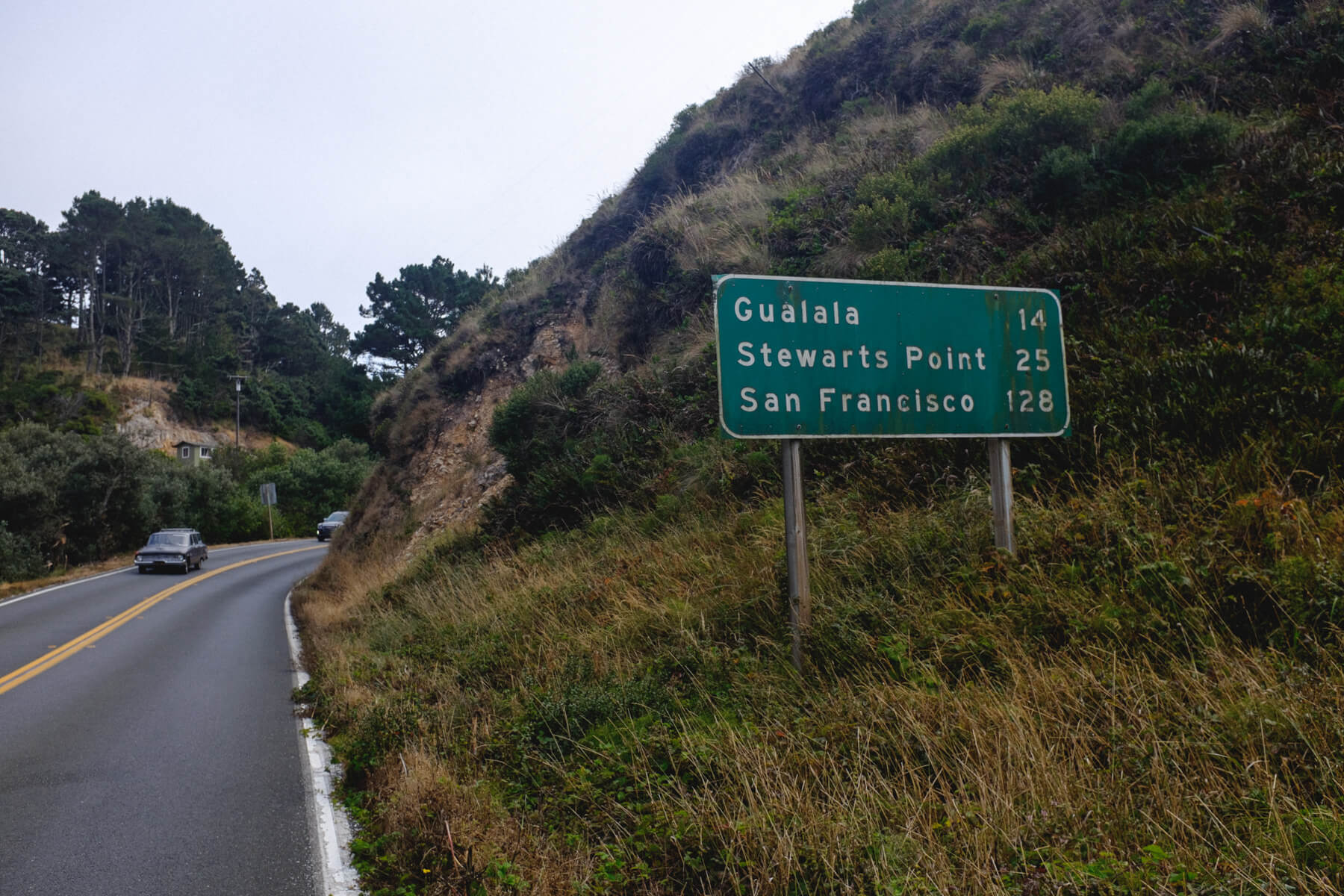 With thoughts of that and the lighthouse I kept my head down for the next twenty miles. The sun gradually faded as the day wore on, the last I saw of it was at Anchor Bay where i picked up a Coke and a beer for the campground 5 miles ahead.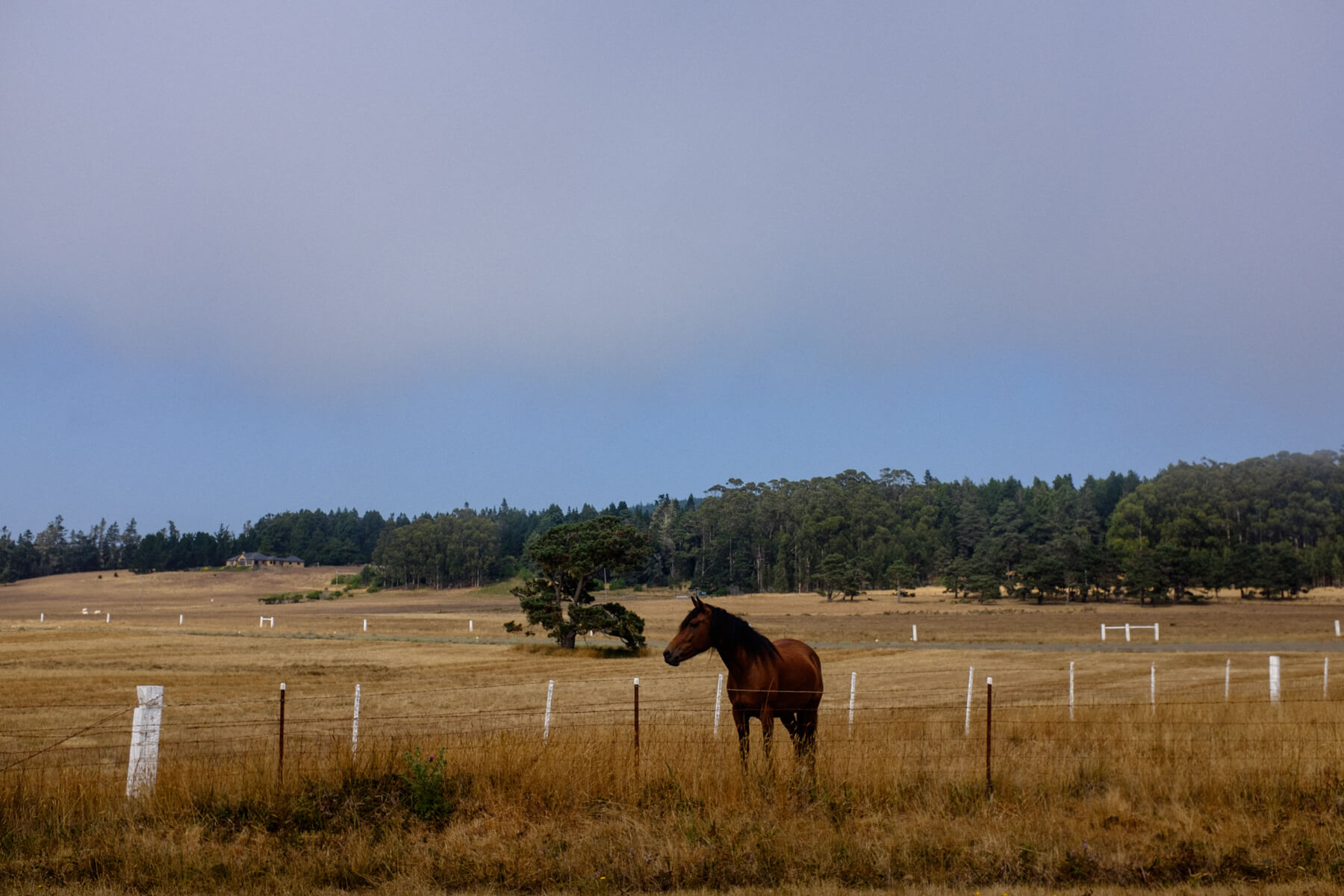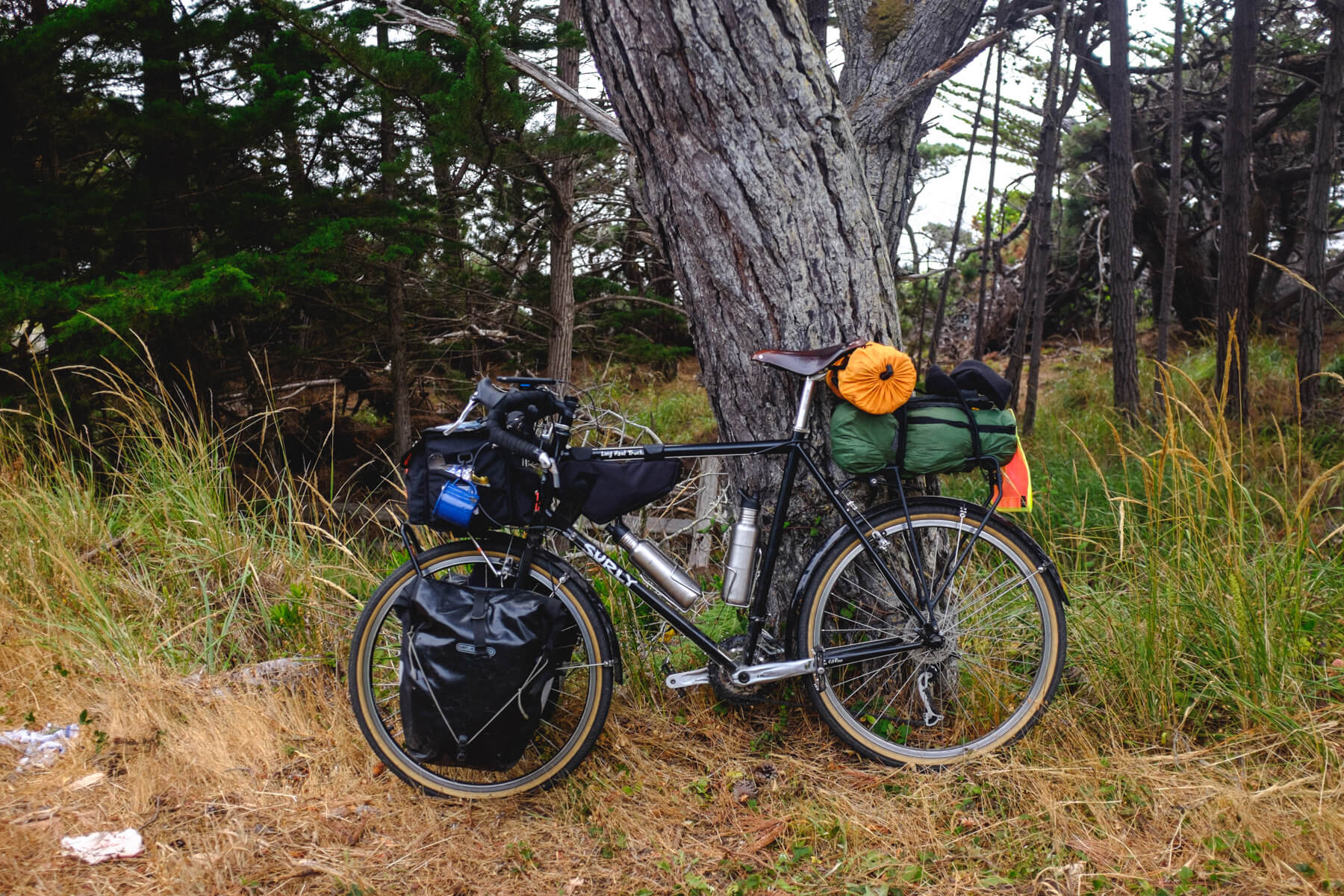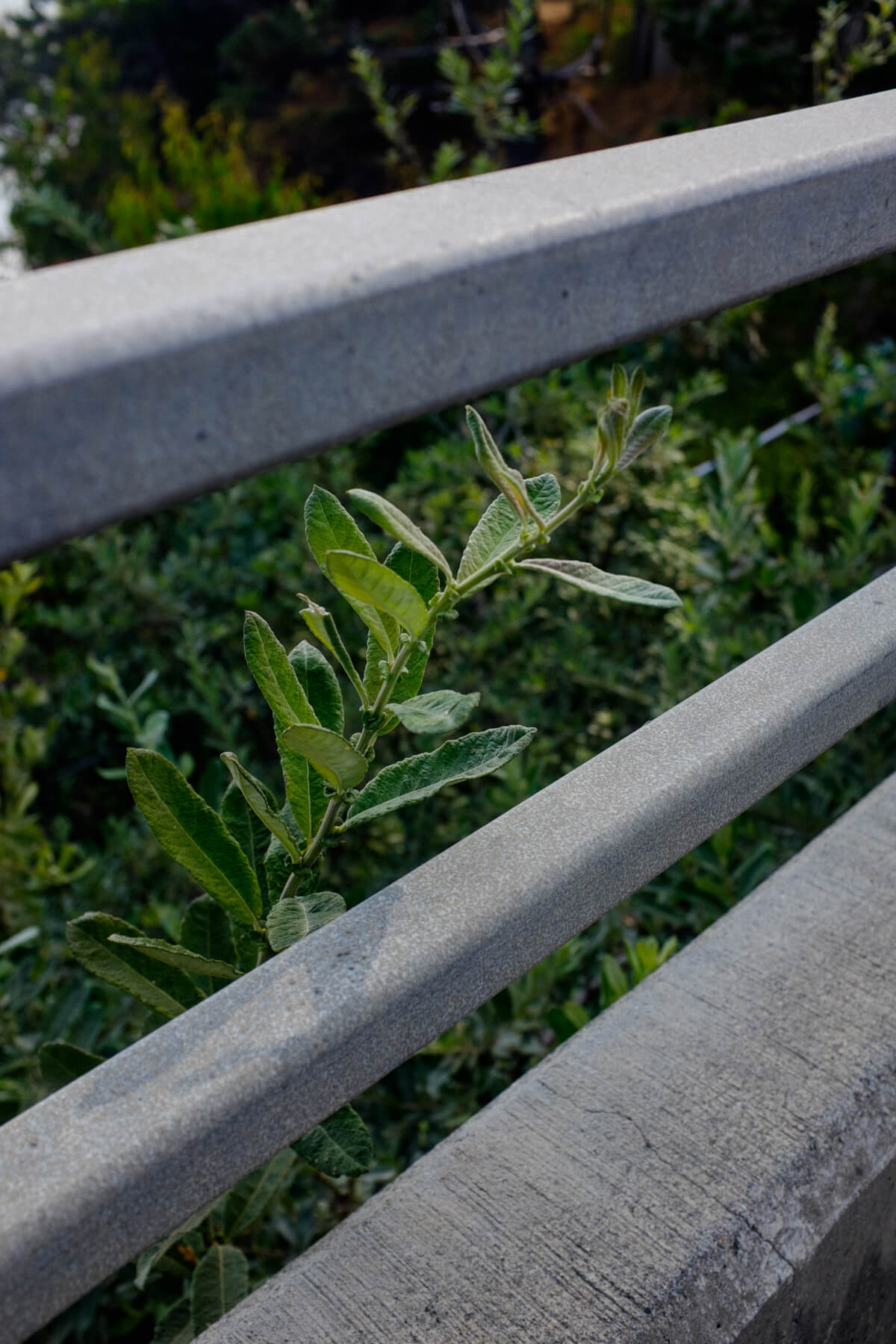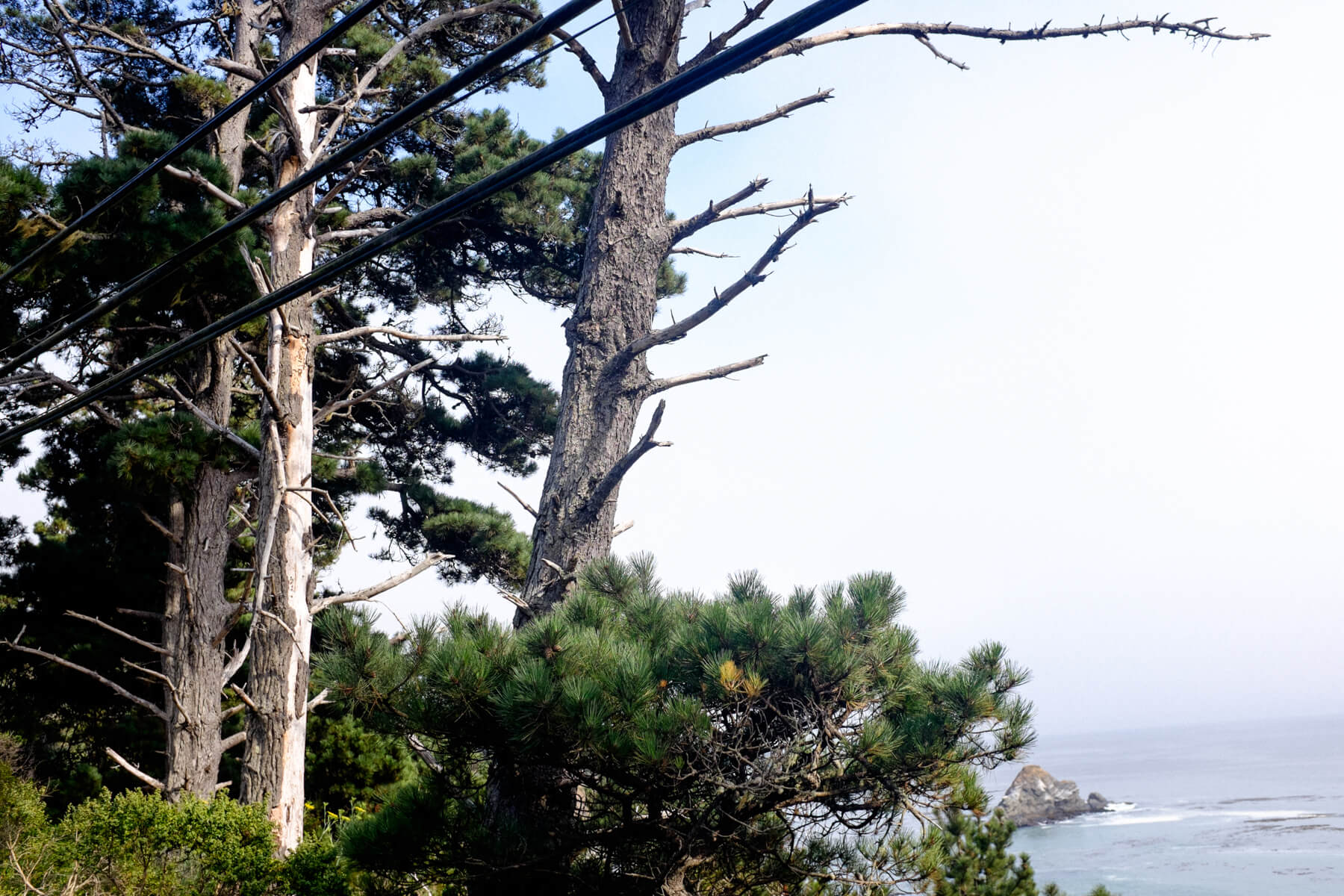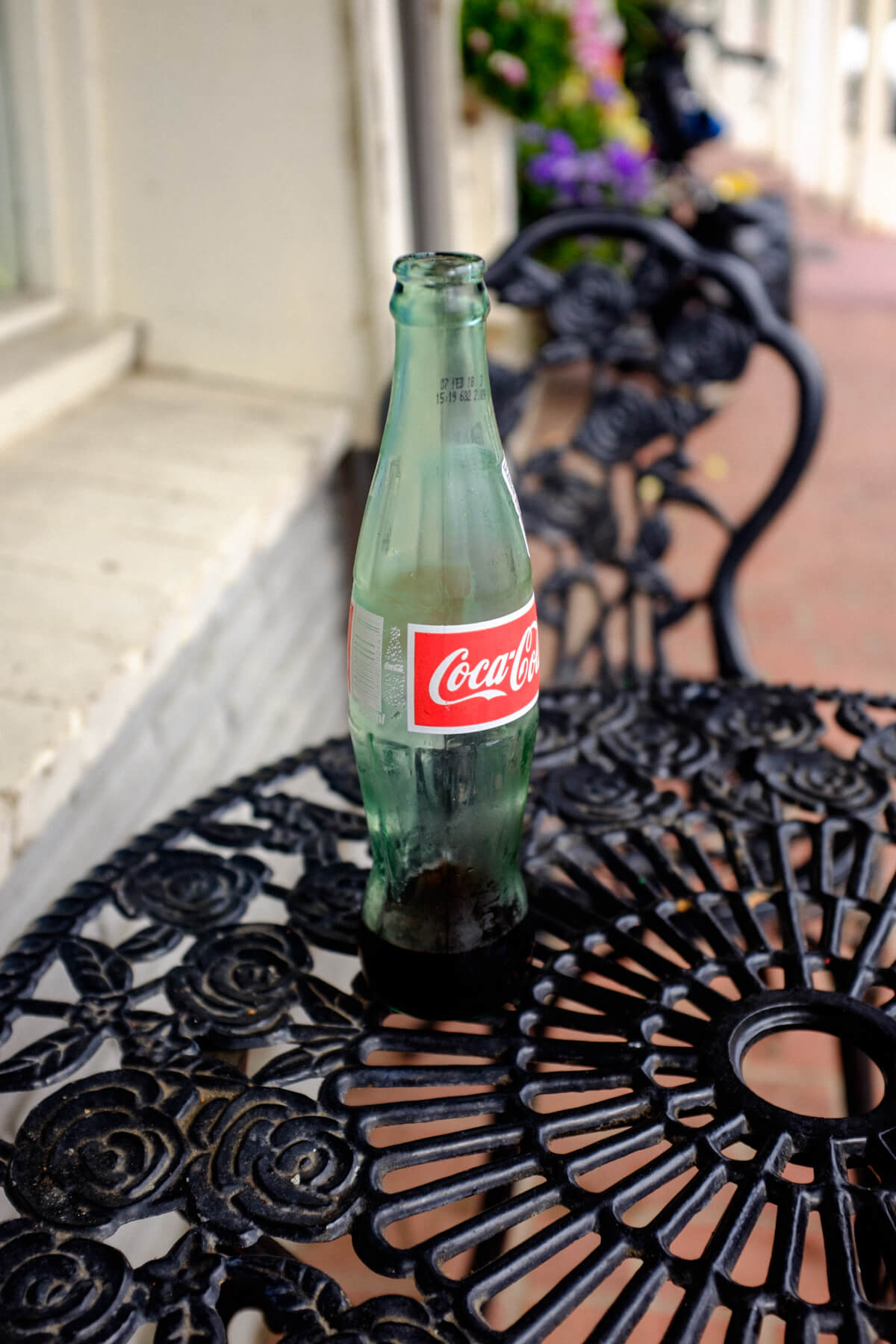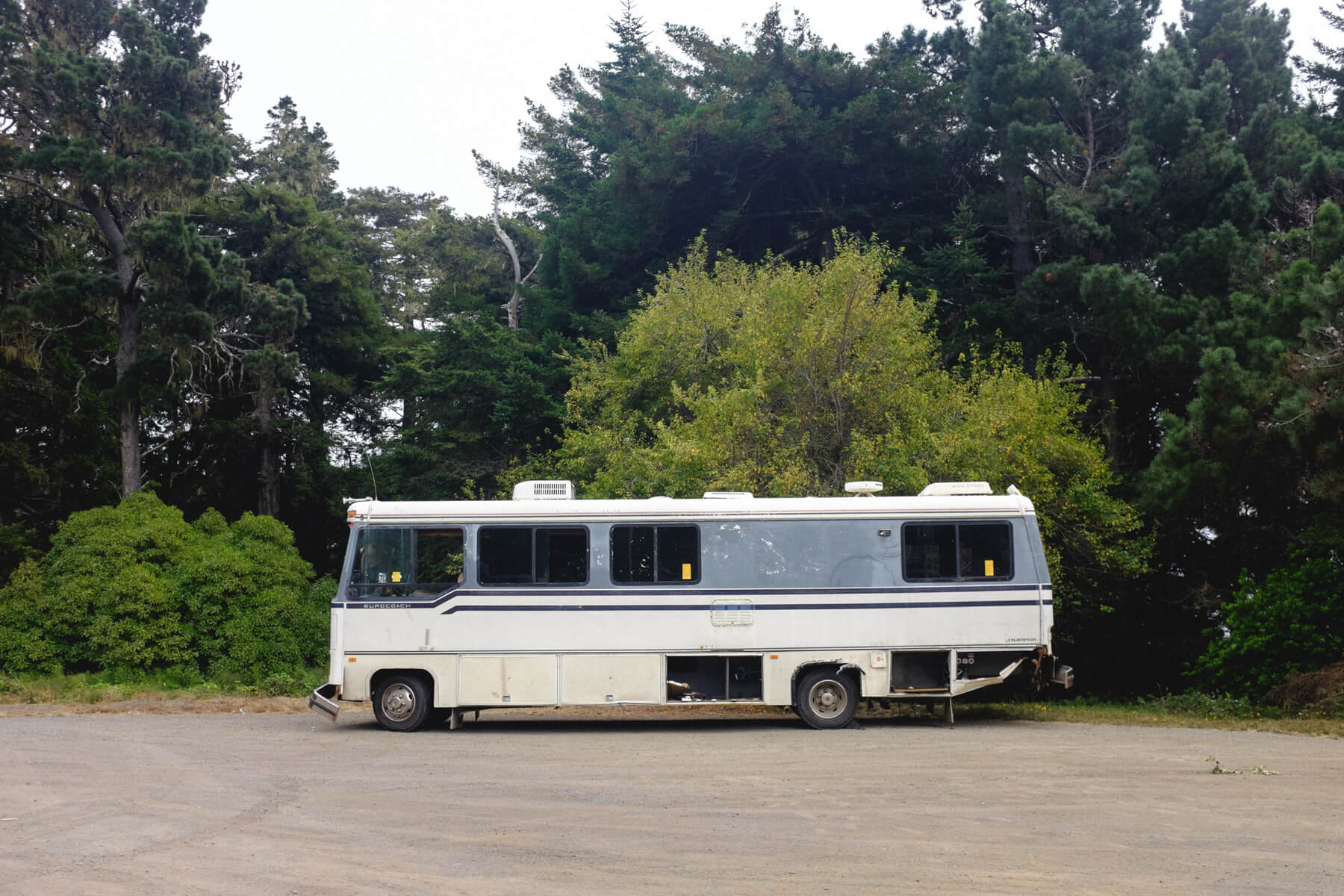 Things turned pretty grey again and I looked forward to stopping. I reached Gualala, and continued through and uphill to Gualala Point, turning off the road east which was a long descent downward to a campsite buried amongst eucalyptus trees.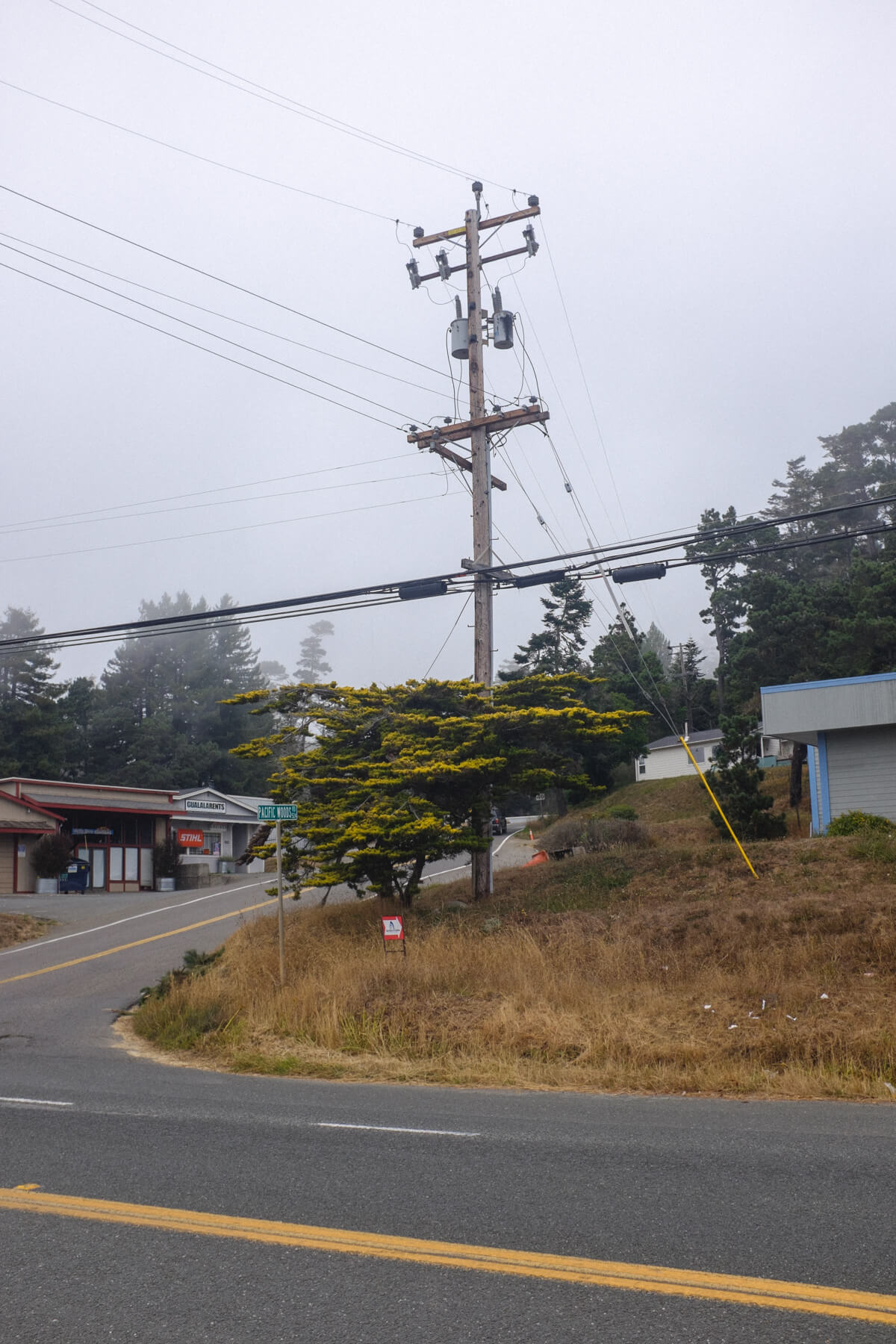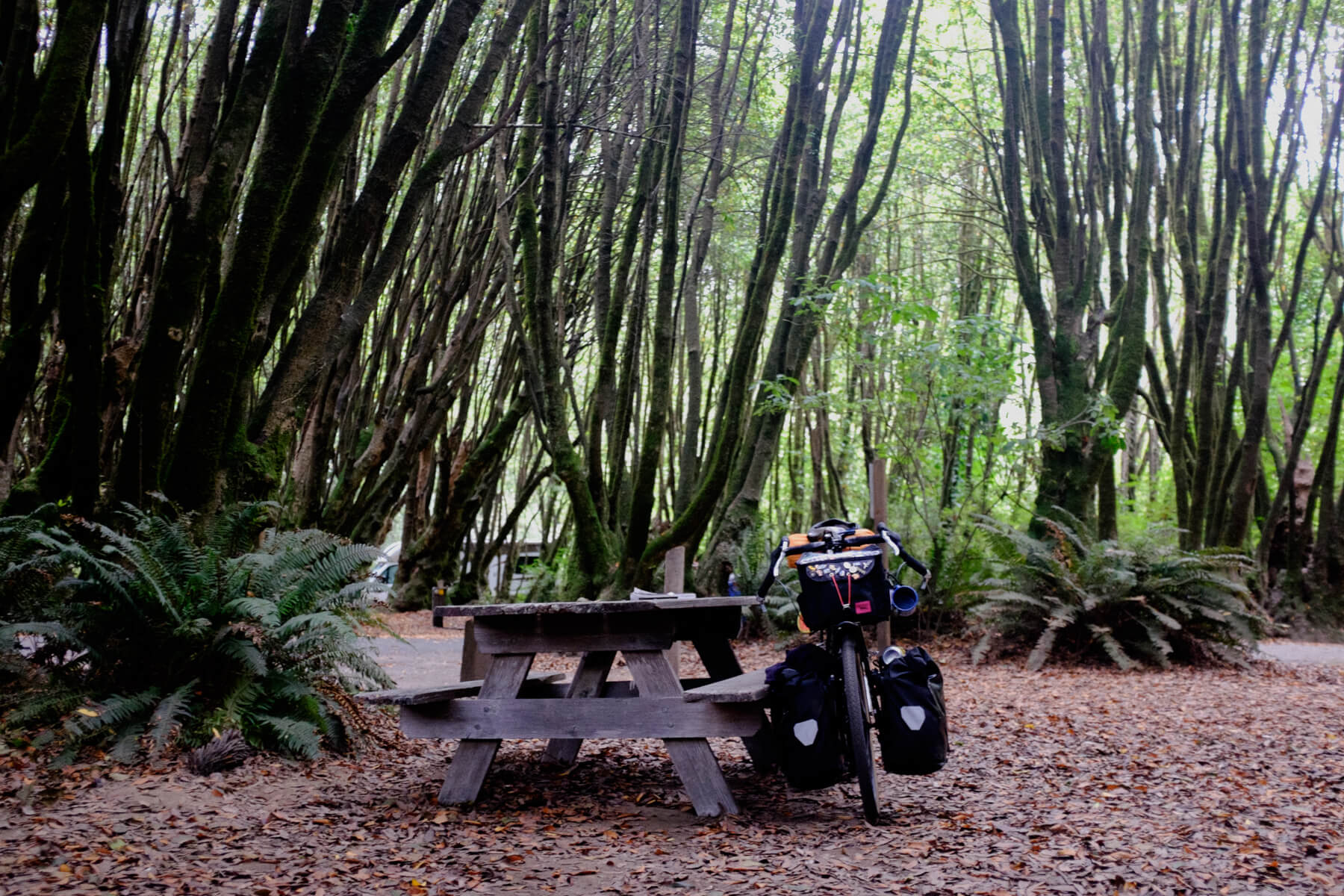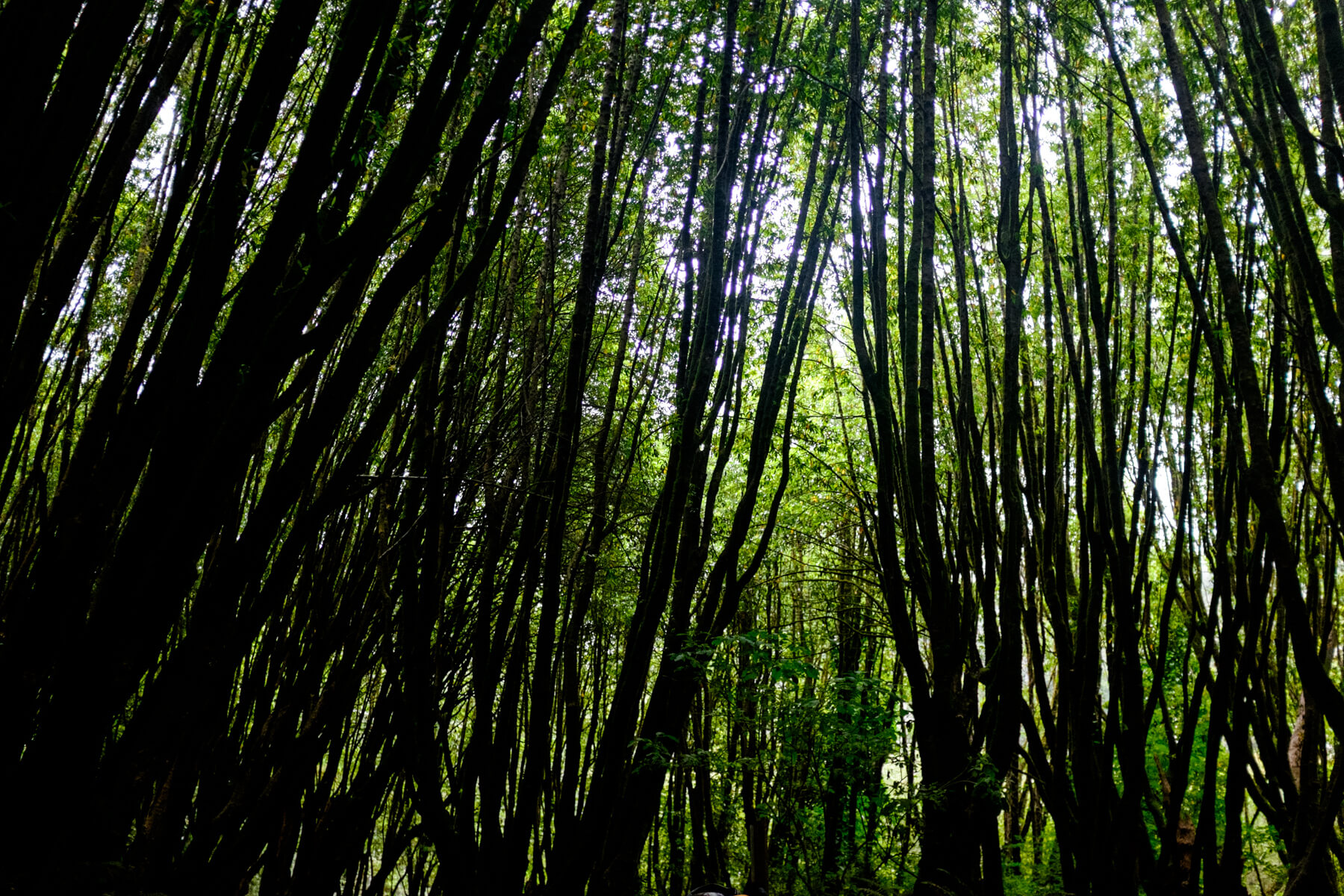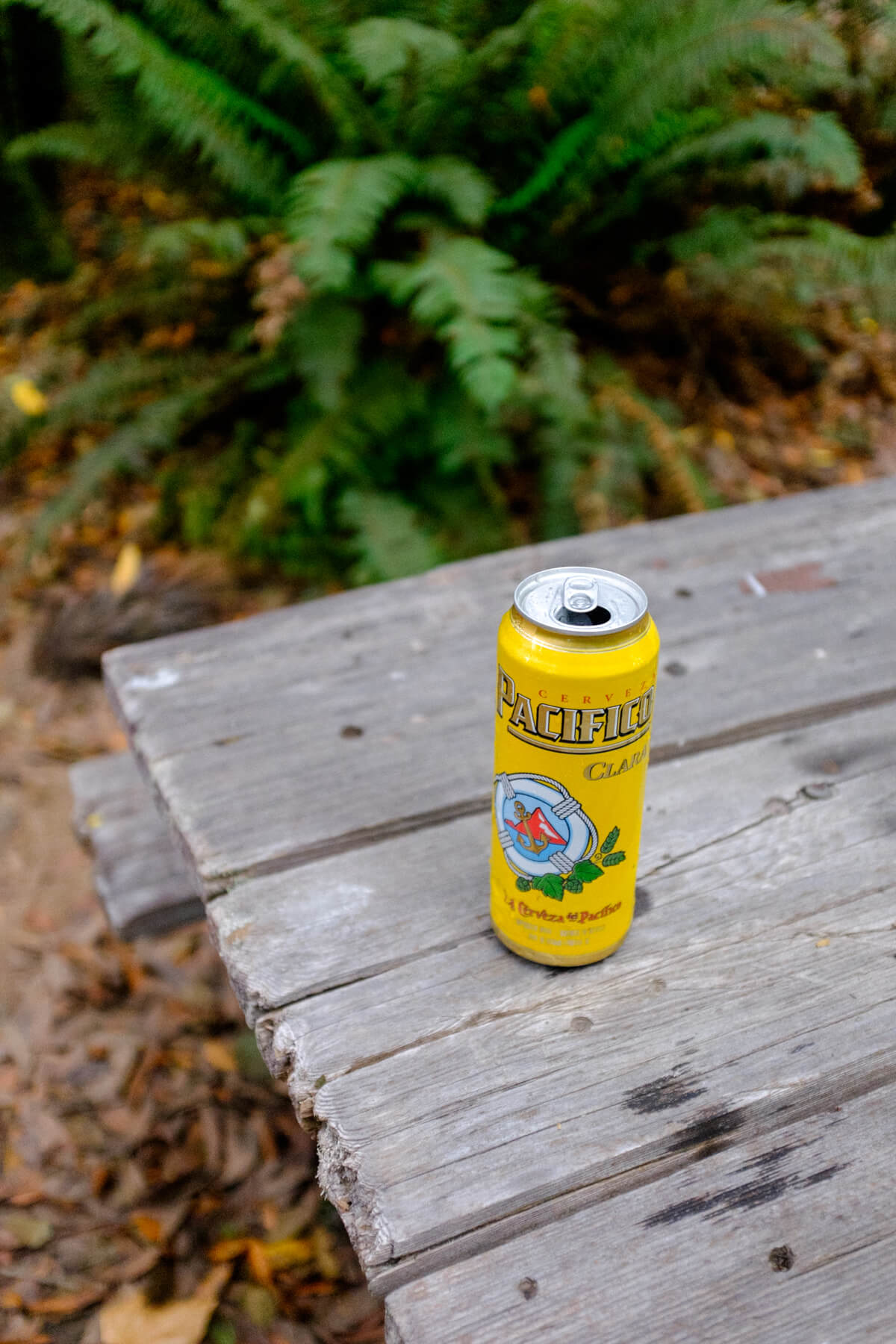 In the shade the night came quickly. I was out of sync with the book and the only cyclist there. I decided I'd get back on track tomorrow.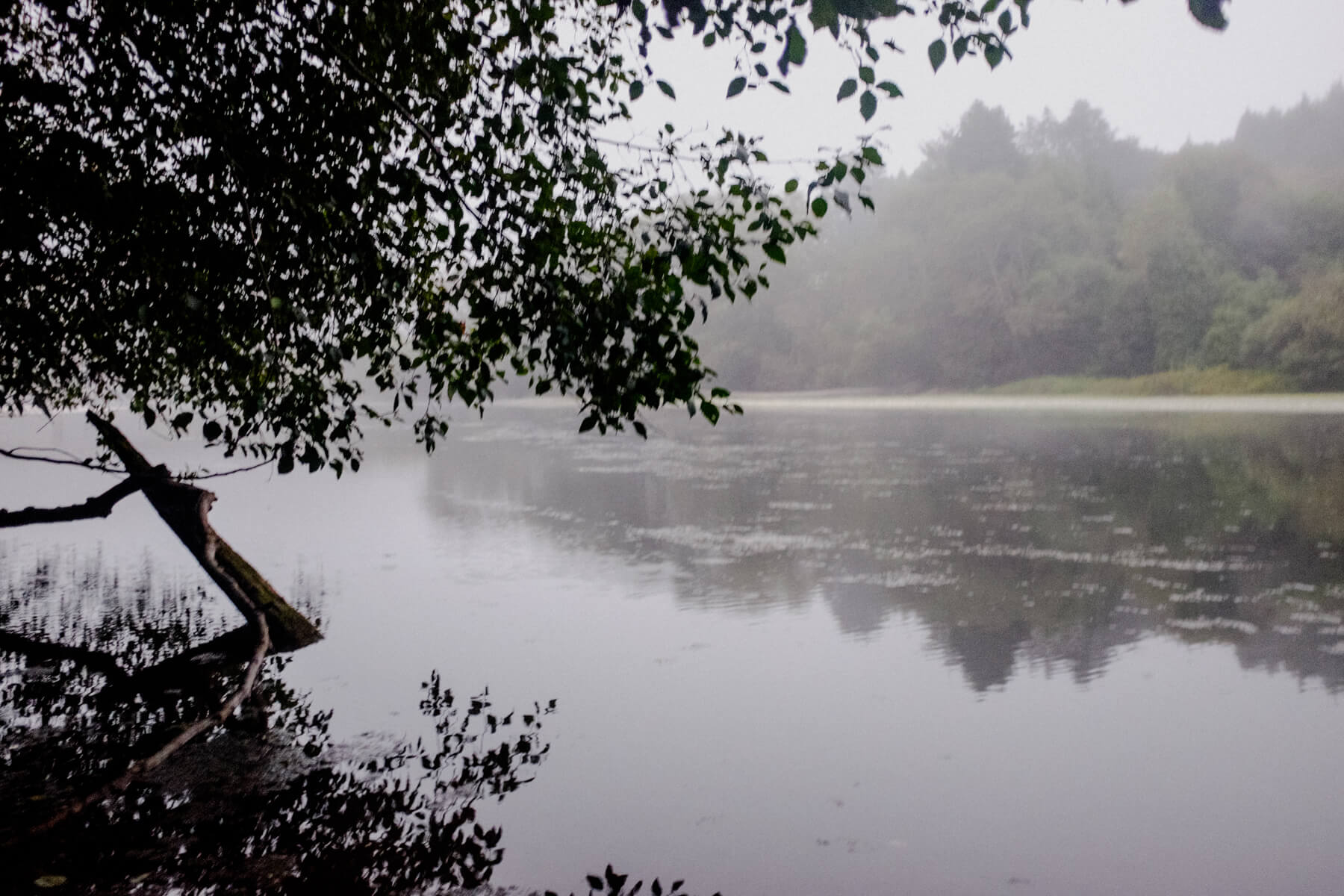 Map
0