Saturday, August 19th
I had disturbing dreams and slept for much longer than I had all week. Leaving the dark depths of the campsite I made it back on to the road just after 9.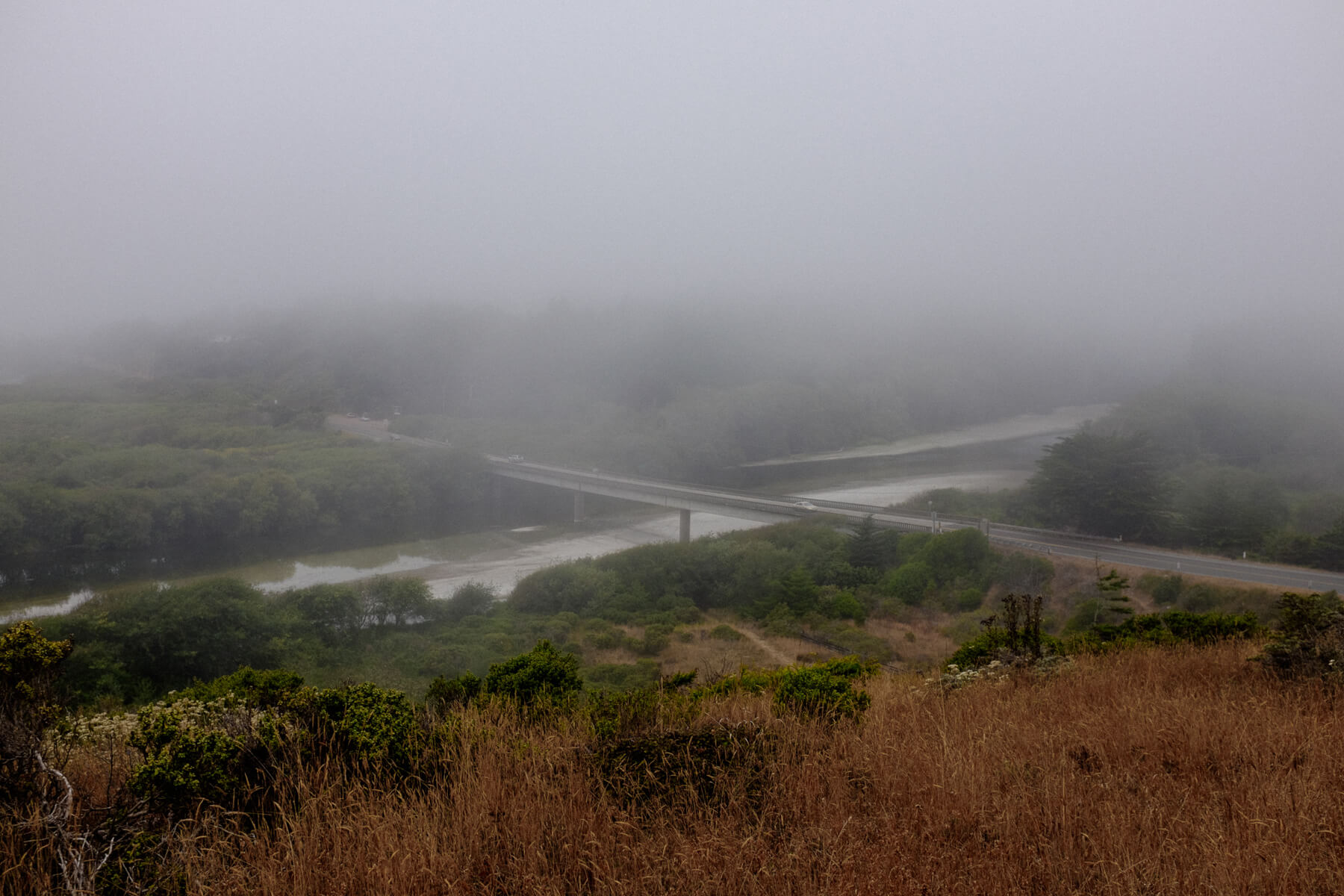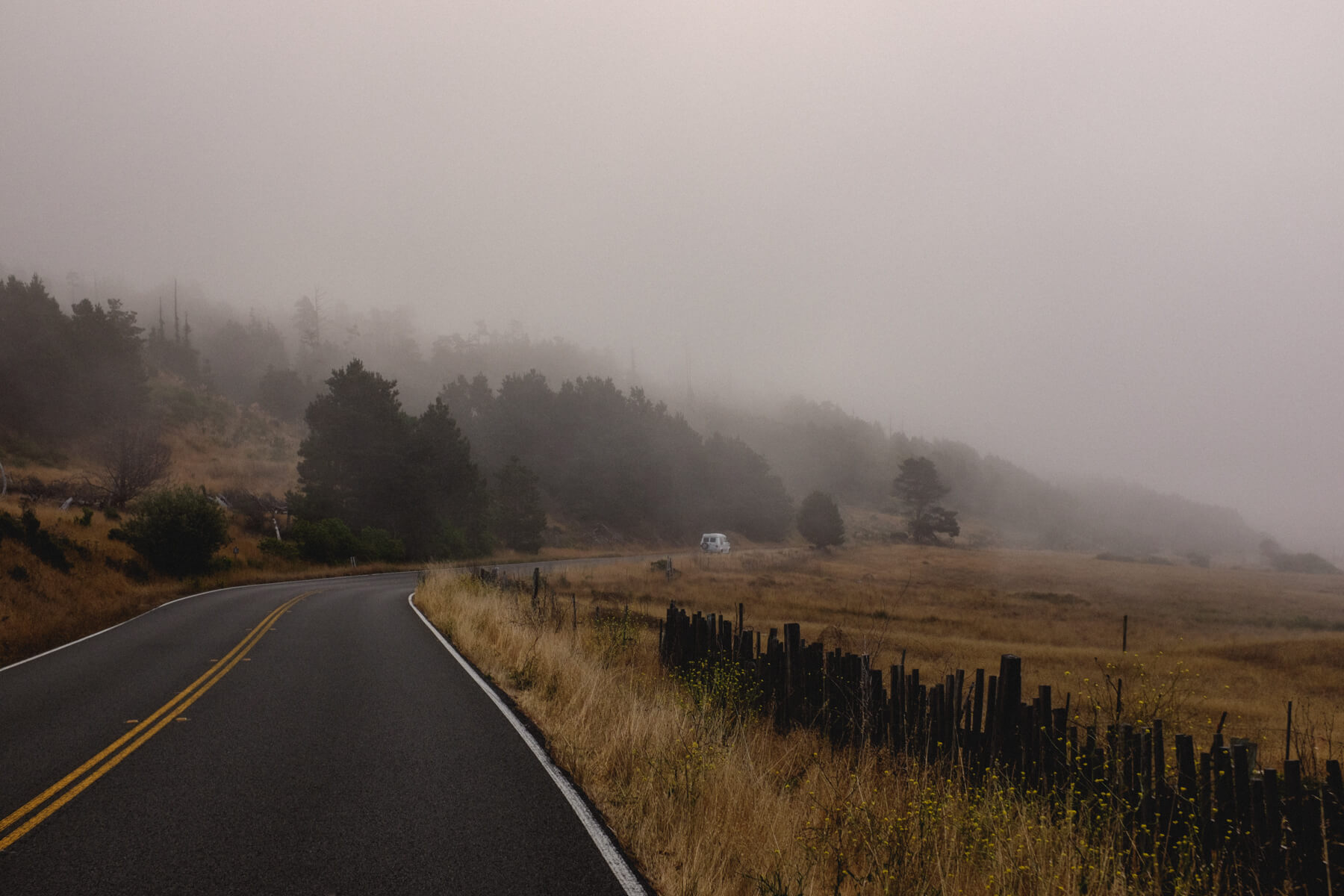 The first 10 miles were through an area called Sea Ranch which seemed to be some elite members club comprised of private beaches and accommodation. The road was still challenging but tamer compared with certain stretches of the day before. There was a lot of grassy farmland and open golden fields, scatterings of cattle, horses, and telegraph poles.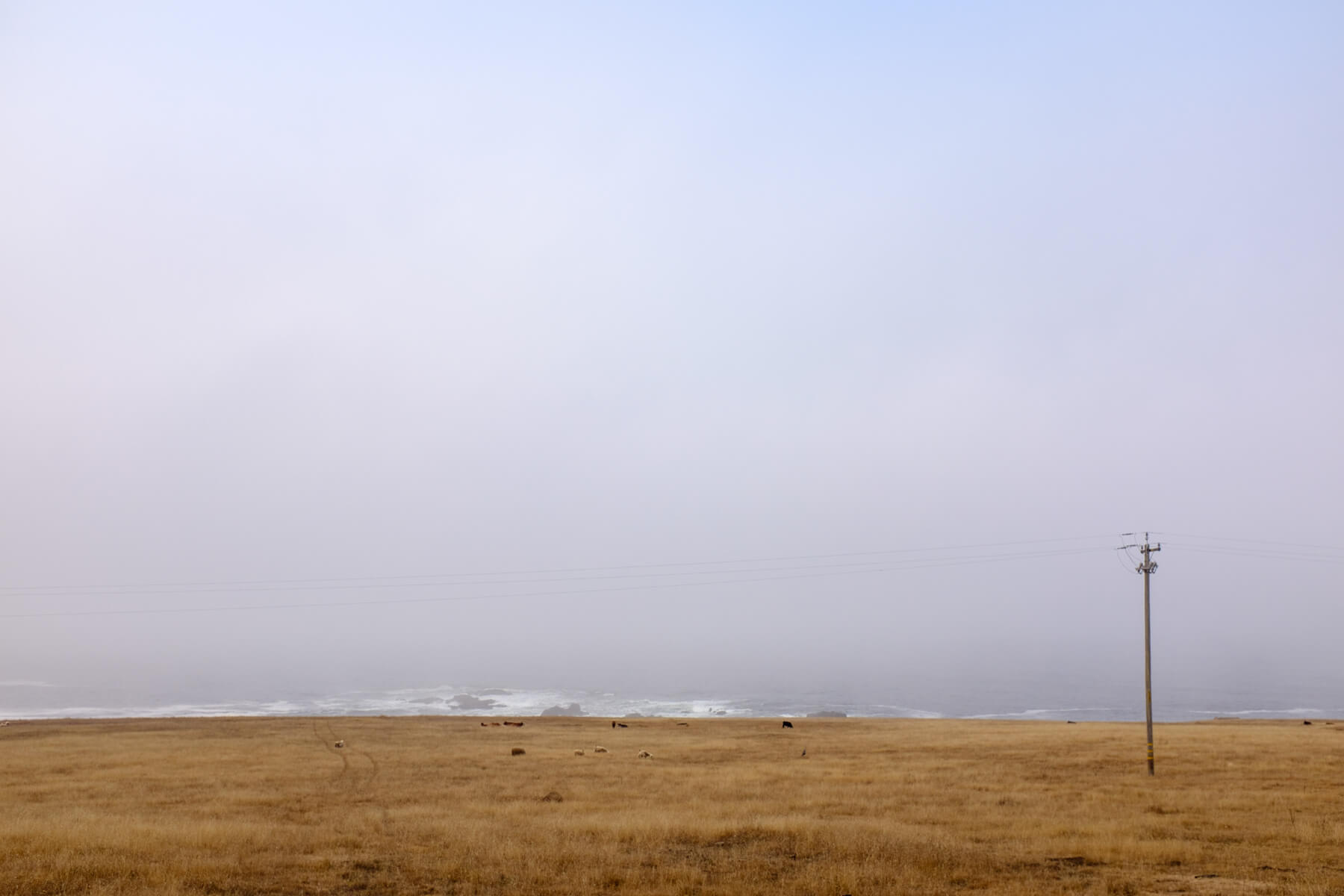 At Stewart's Point I stopped at a grocery store/coffee shop which had apparently been doing business for over 122 years. Outside, a bulldog slumped on the steps under a drooping flag. I sat outside and made notes on some of the things I'd noticed in the transition from Oregon to California. In California things were generally more expensive, and people were just slightly less friendly. But they look healthier here, especially compared to Northern California / Southern Oregon. Things had maybe swung a bit too far in the other direction here, with their three dollar pastries and perfect tans, but it was nice to buy coffee and be left in peace to enjoy it.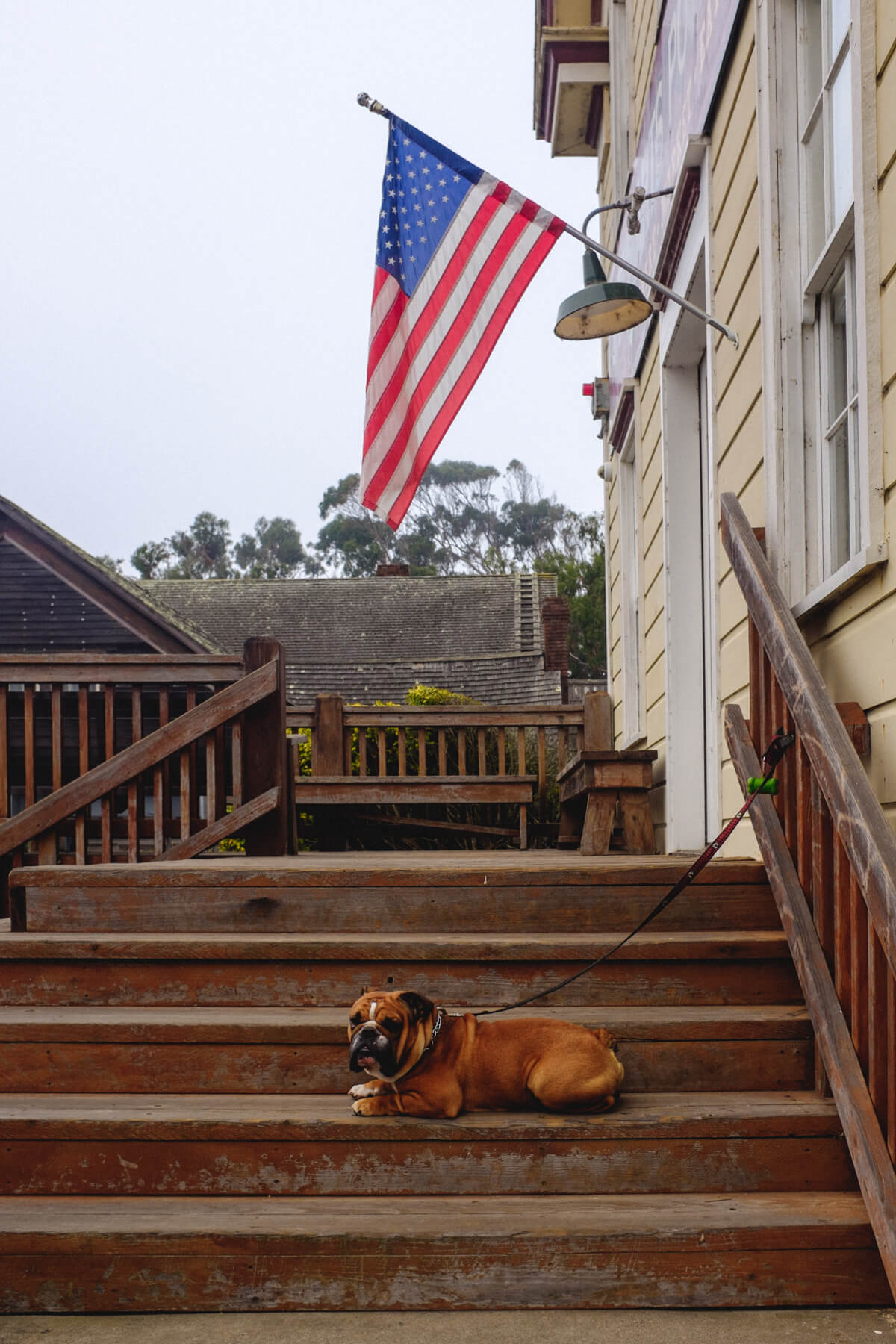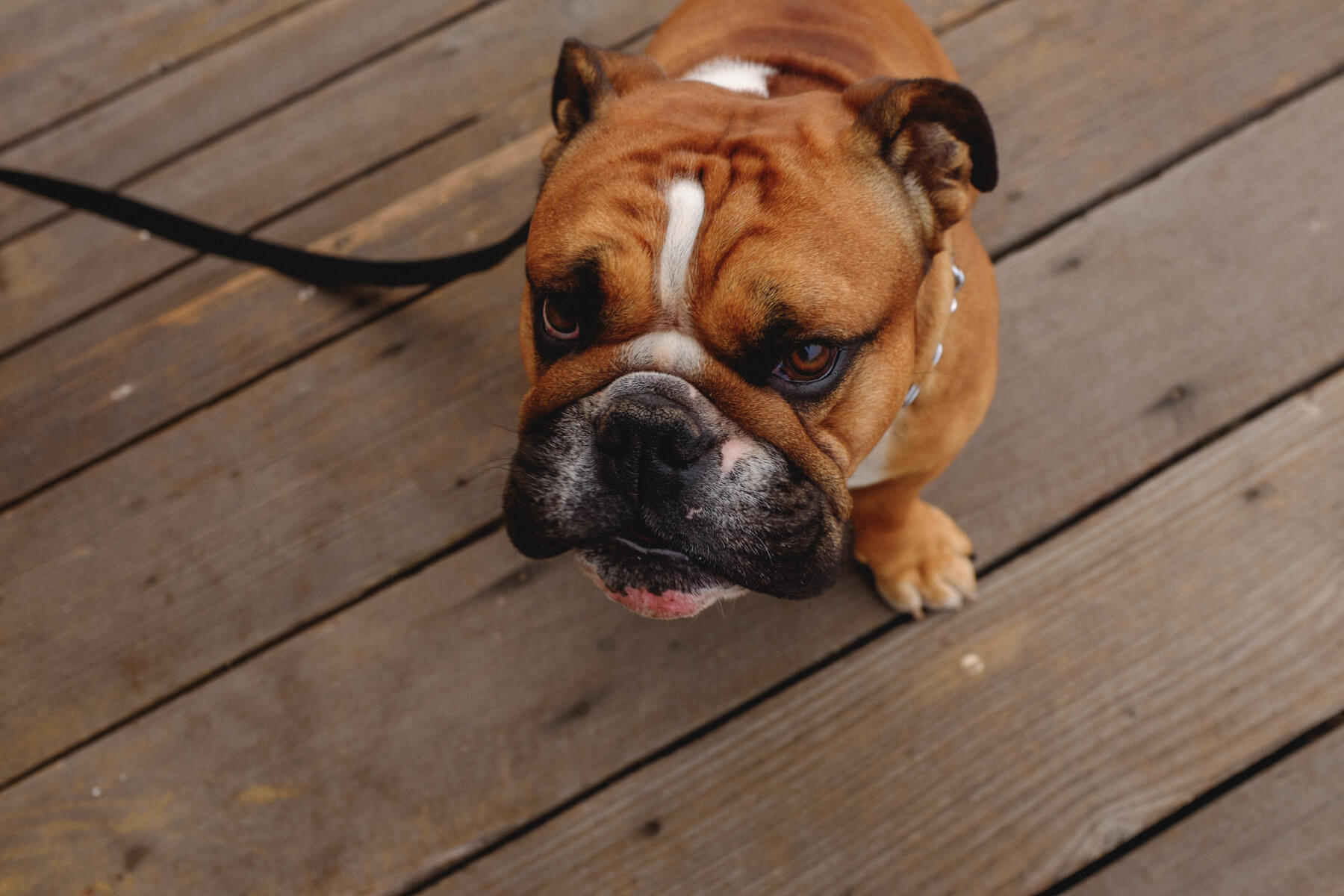 About 15 miles later the highway headed out to the coast again, sticking, only just, to the edge of headlands as it climbed up to around 600 feet, giving superb views south along the seas edge.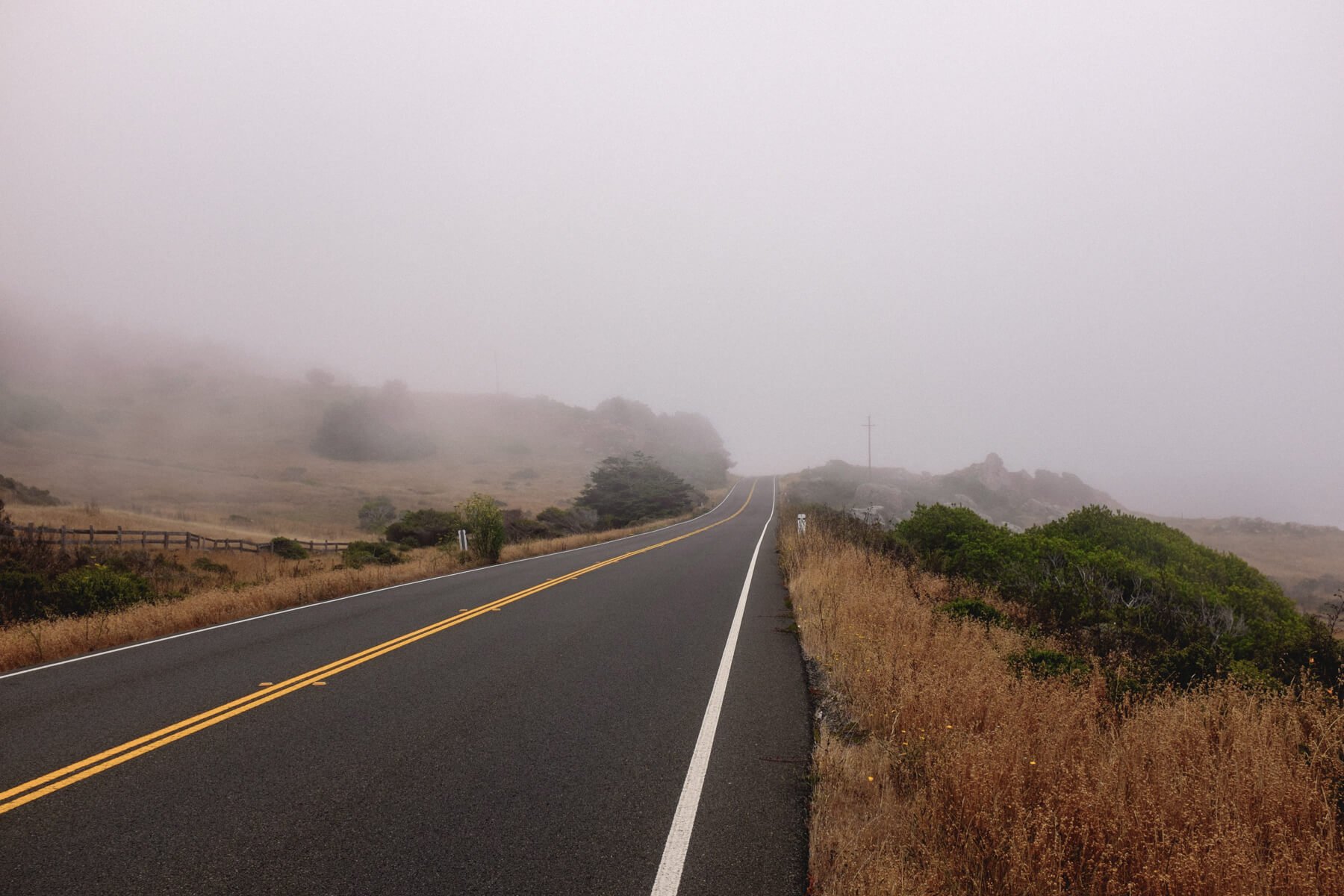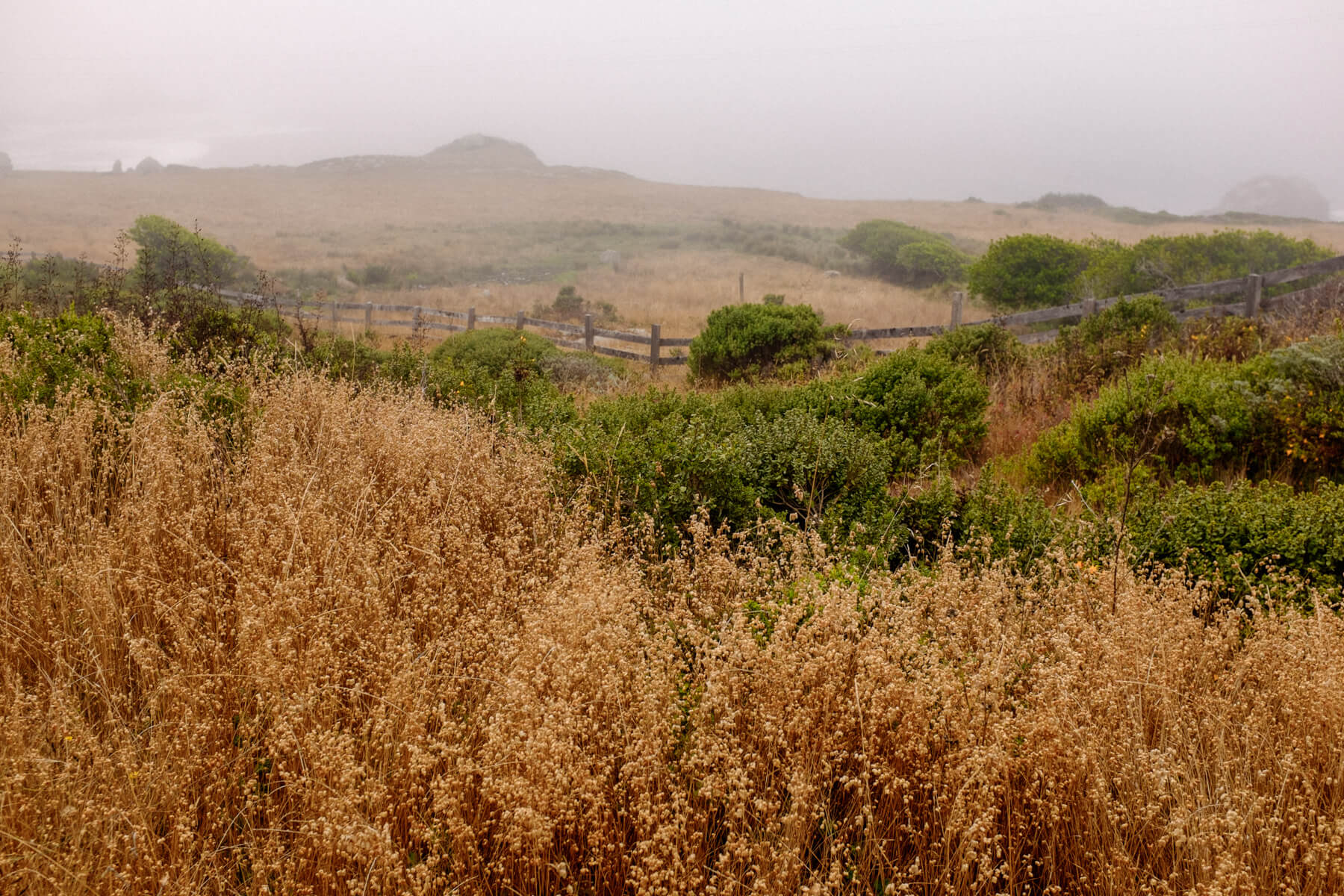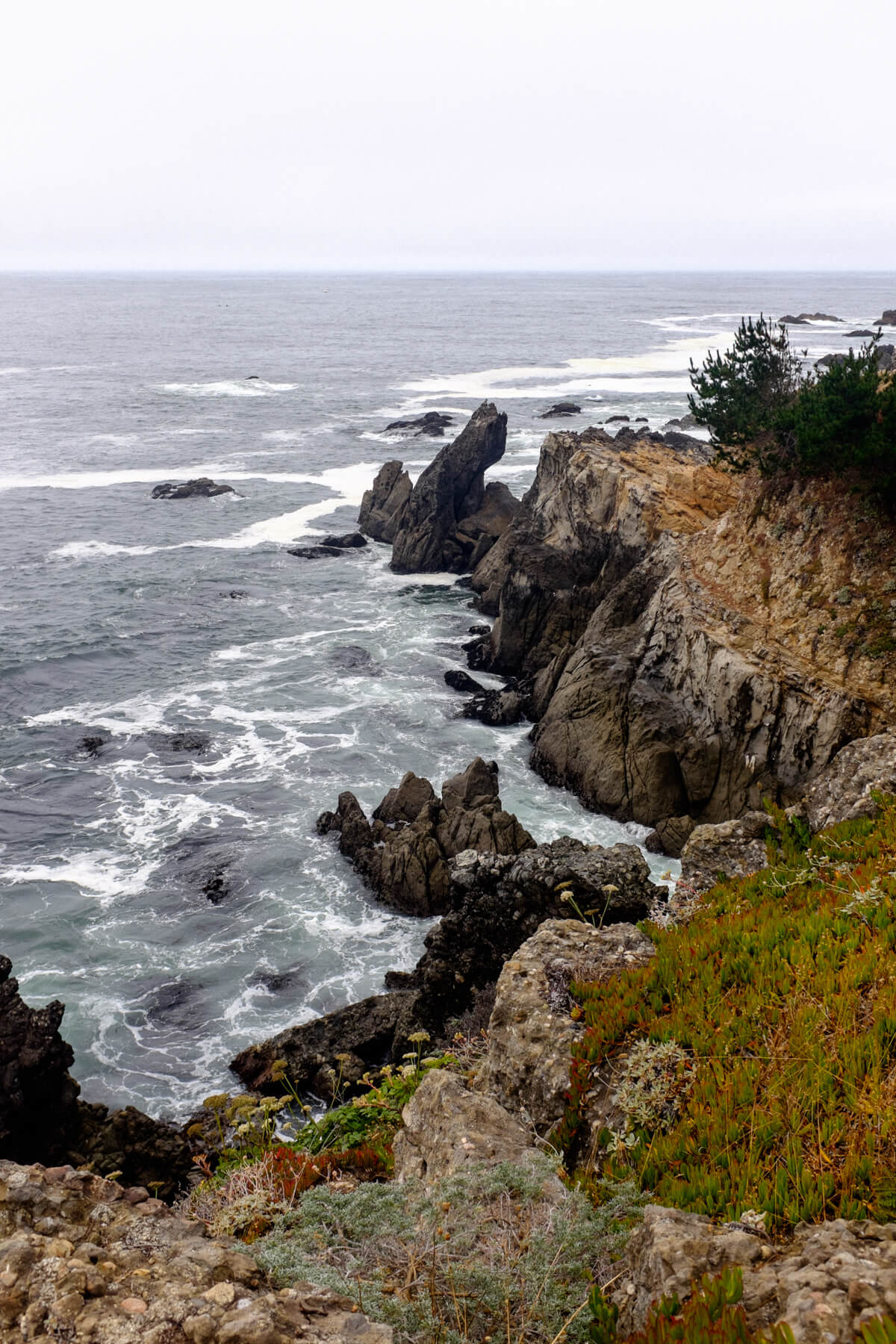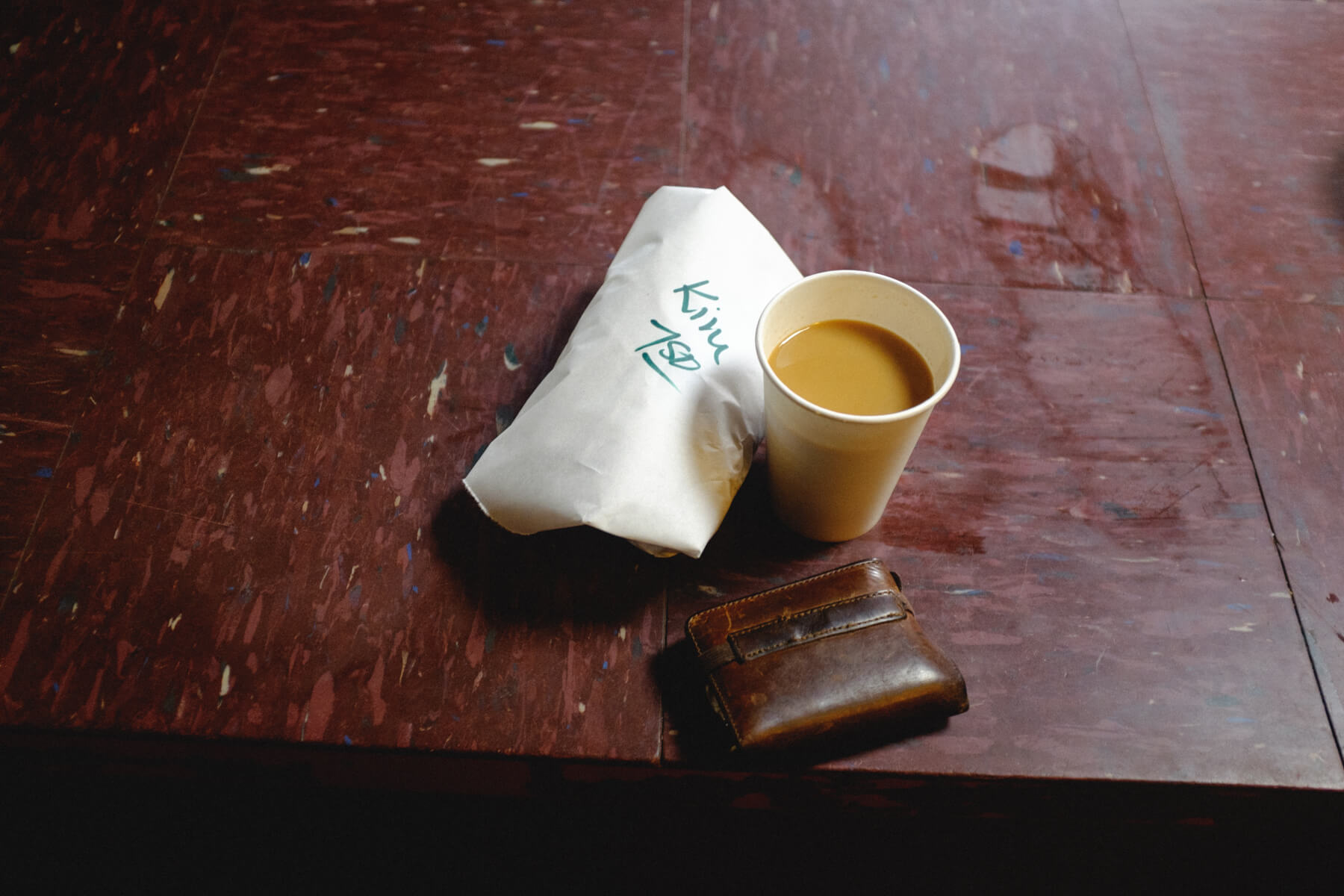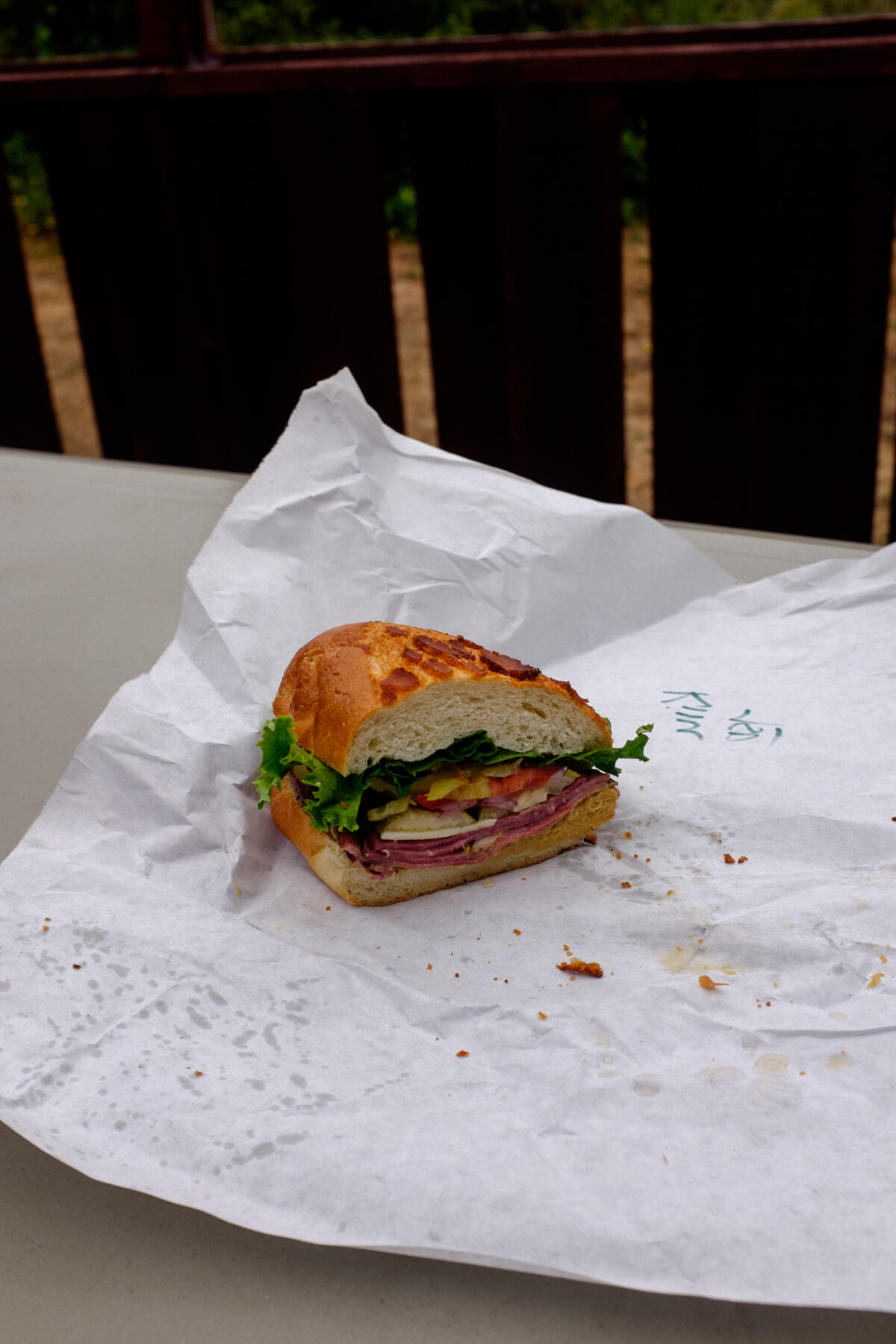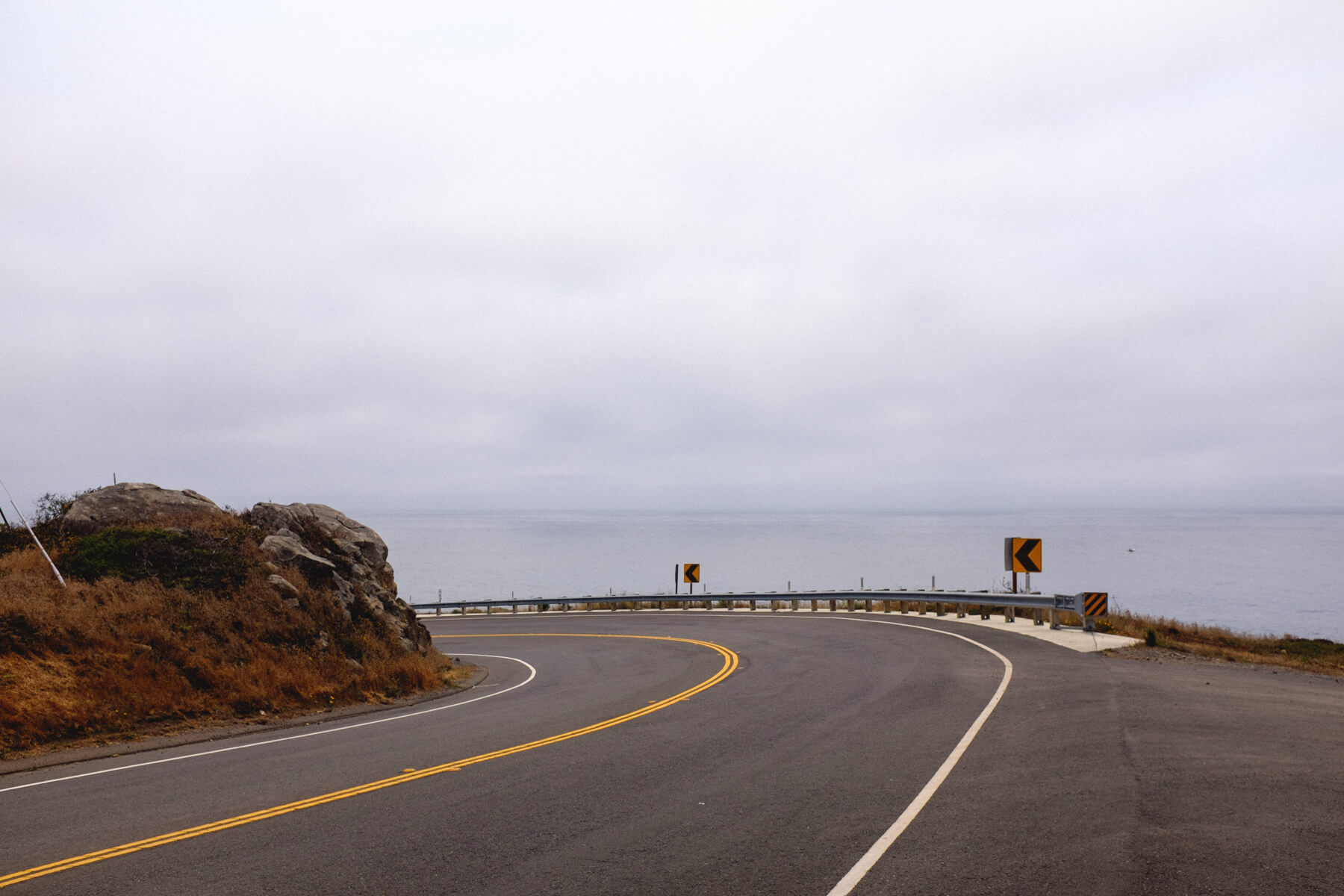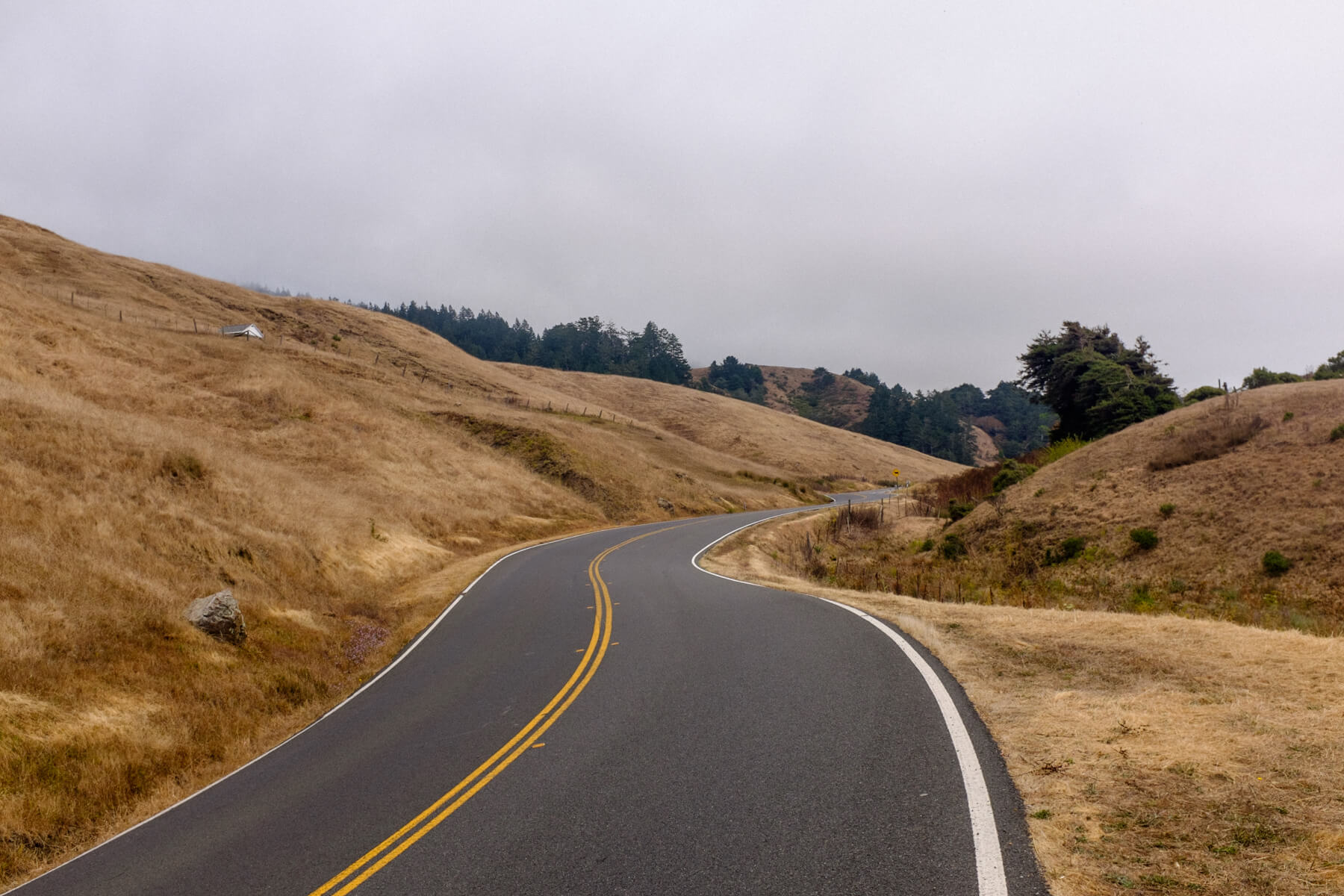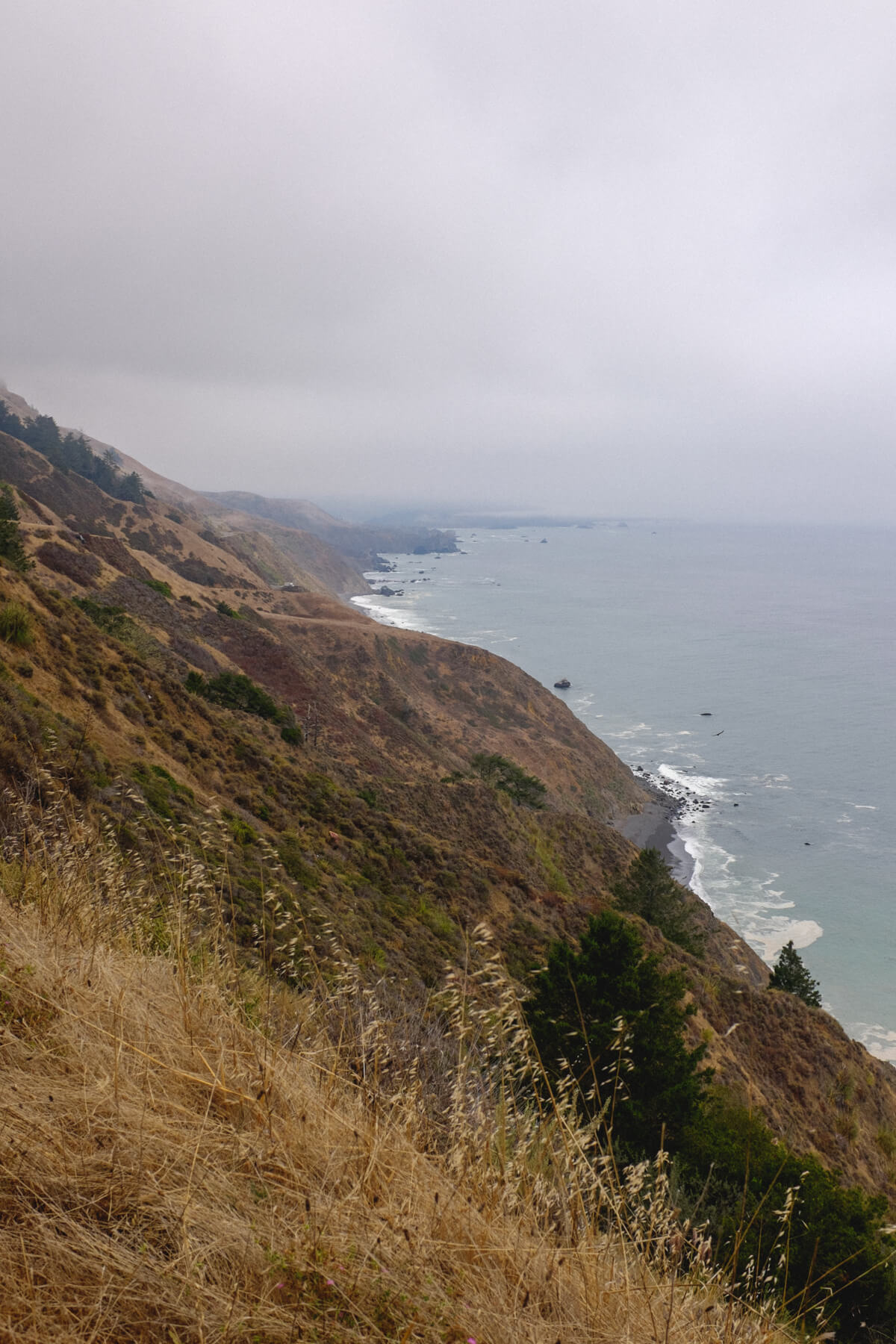 It dropped in and out through a series of switchbacks before eventually reaching a pinnacle. Traffic would either be busy or completely quiet, due at least in part to some of the traffic works along this stretch which divided up cars into 10 minute chunks.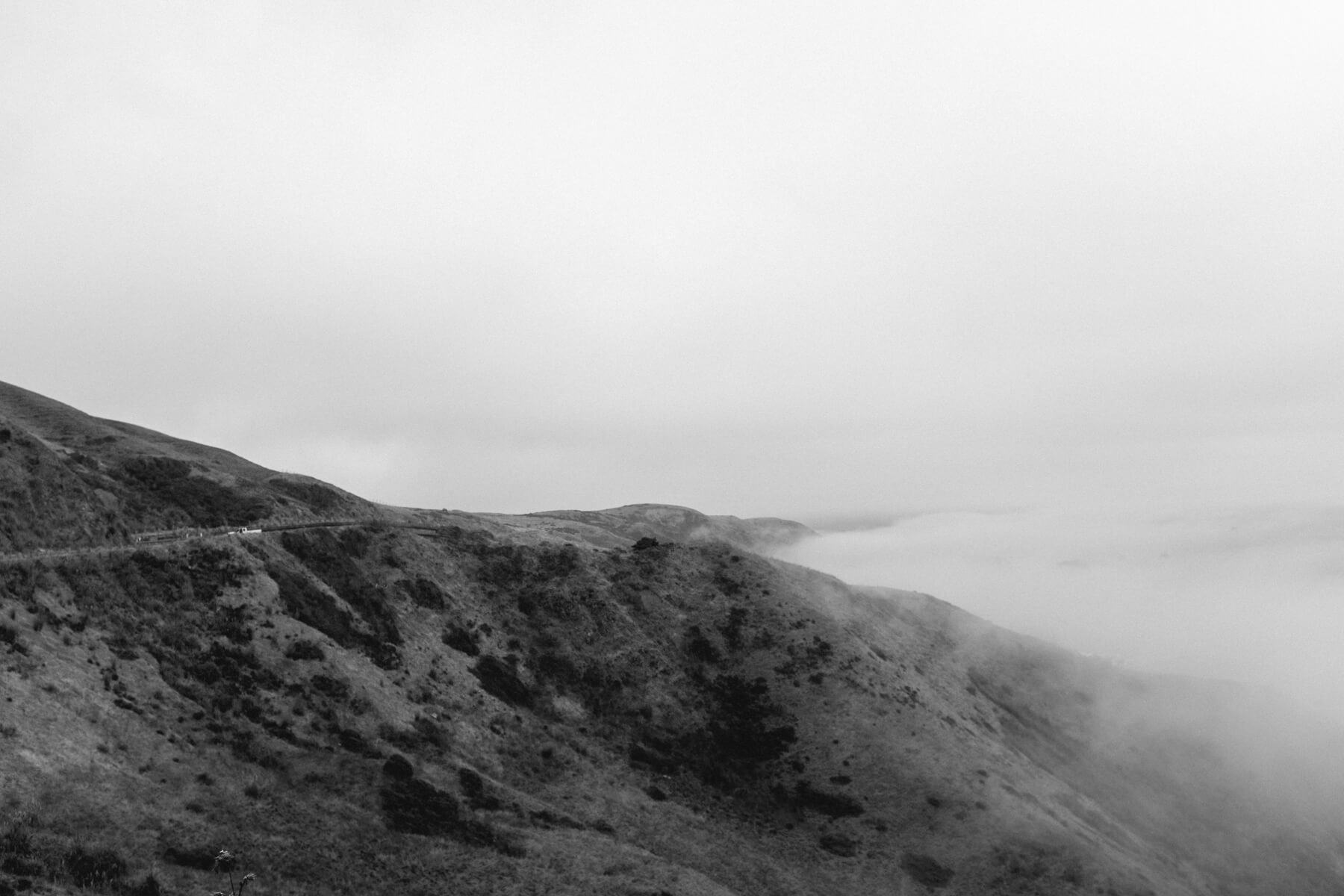 At the very top I took a short snack break and made a call to the Marin headlands visitor centre to try and secure a spot at their biker campground – apparently an incredibly scenic spot overlooking the Golden Gate Bridge. Unsurprisingly it was fully booked, and I couldn't help but kick myself a bit. I could try again tomorrow in case of any cancellations, which seemed, sadly, a very long shot but gave me a tiny glimmer of hope.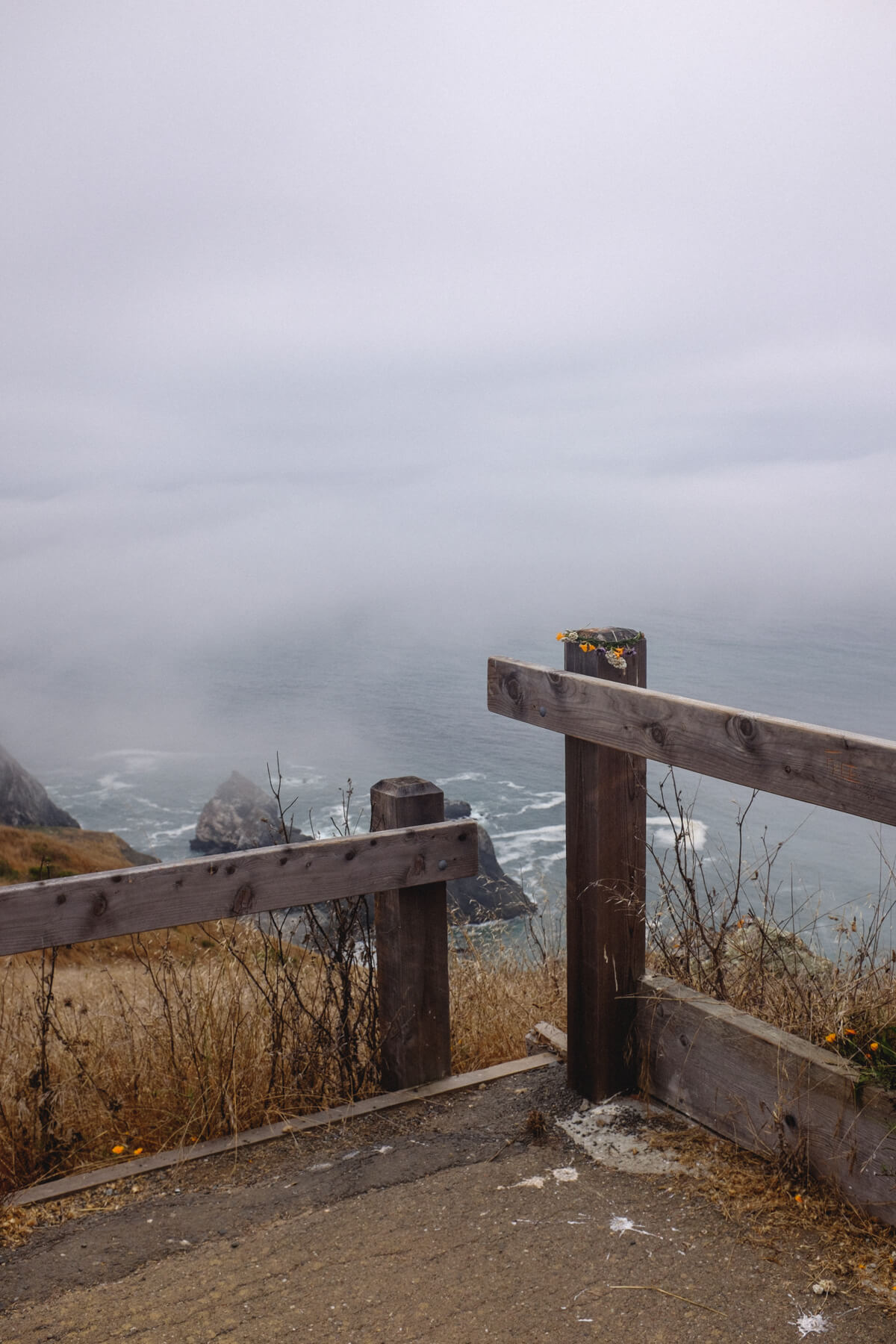 After finishing my sandwich I took a short walk to a vista point which offered a slightly disappointing view – at least on this sunless day. So I jumped on my bike and began the descent which initially headed inland through more farmland and over cattle grids, before spinning me seaward again, a final climb ending with a view over Jenner Beach and multiple sea stacks below.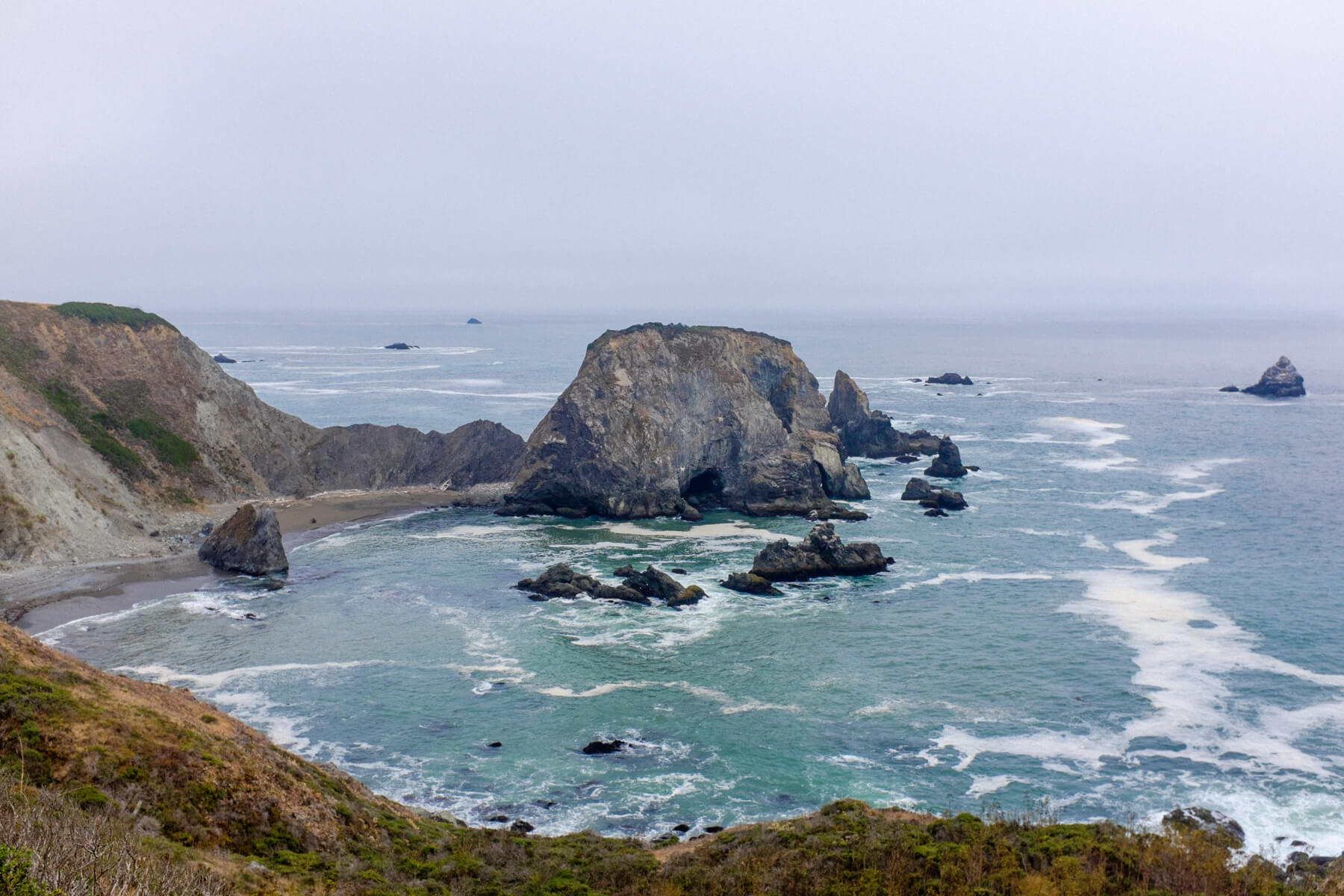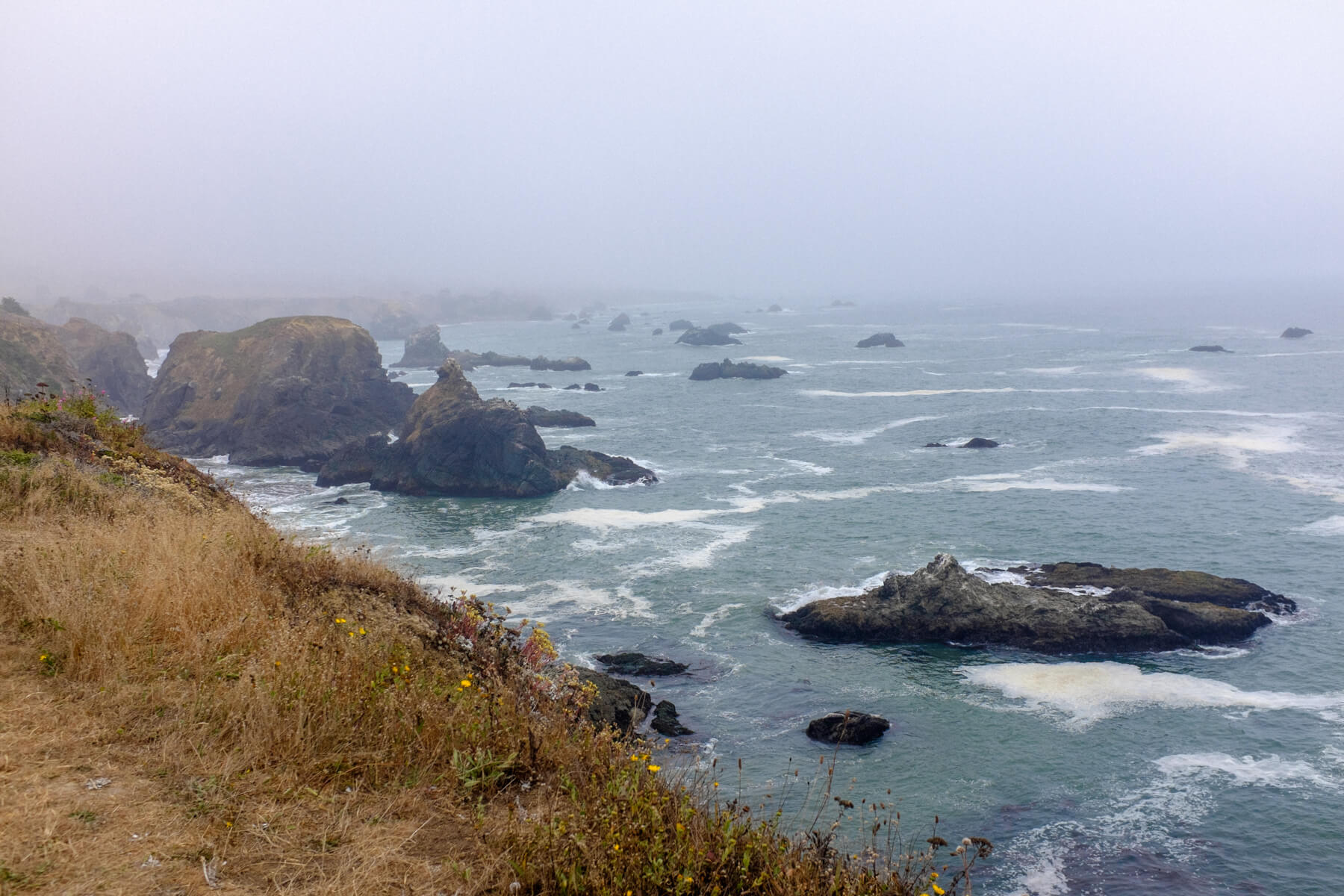 I took the remainder of the day slowly. There were countless beaches along this stretch of the Sonoma Coast. And in good weather they would have been very tempting to linger at. But it was grey and had been foggy the entire day, not one ray of sun, speck of blue sky, or sign that things might brighten. I would have never guessed I'd be riding though California in August wearing a fleece.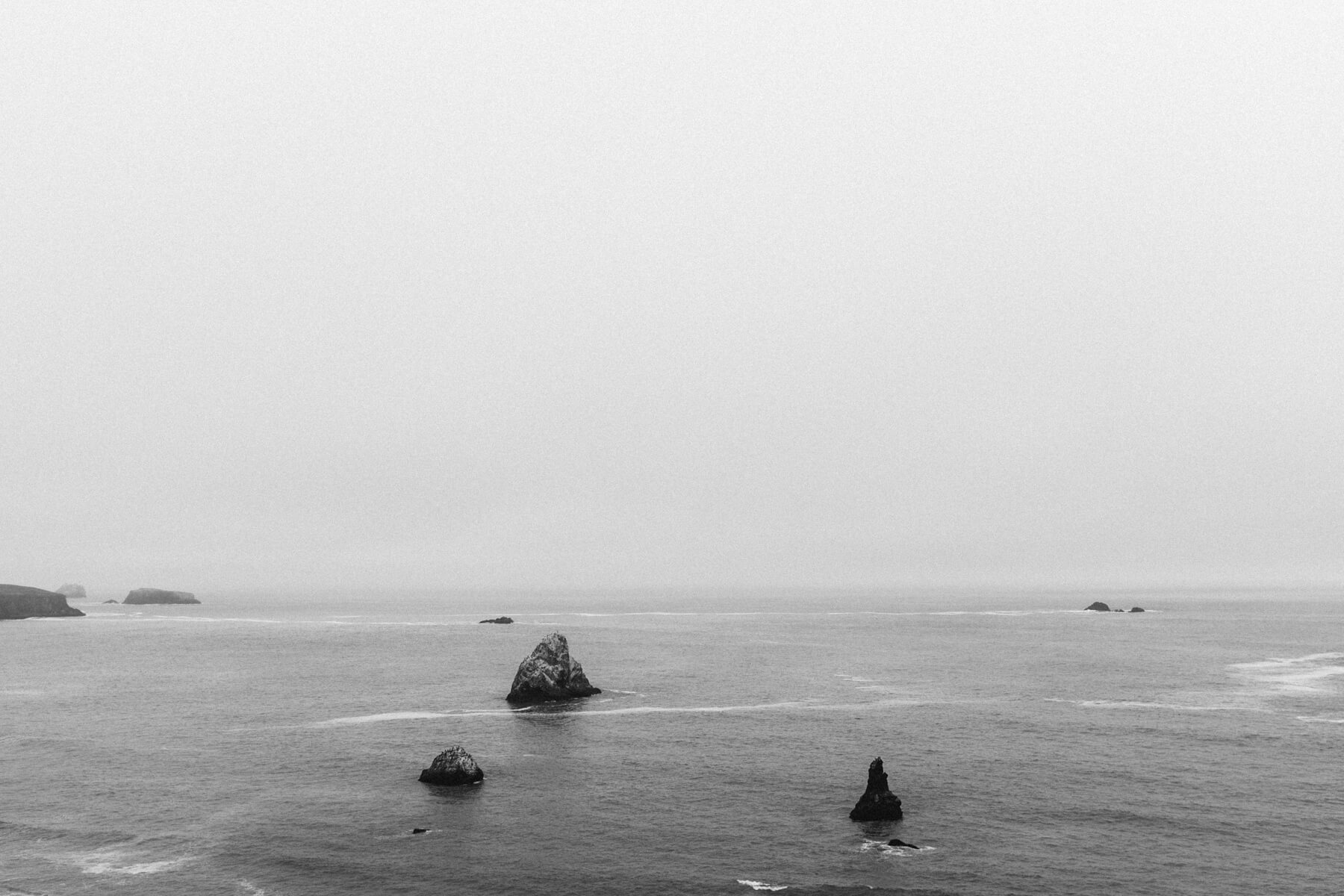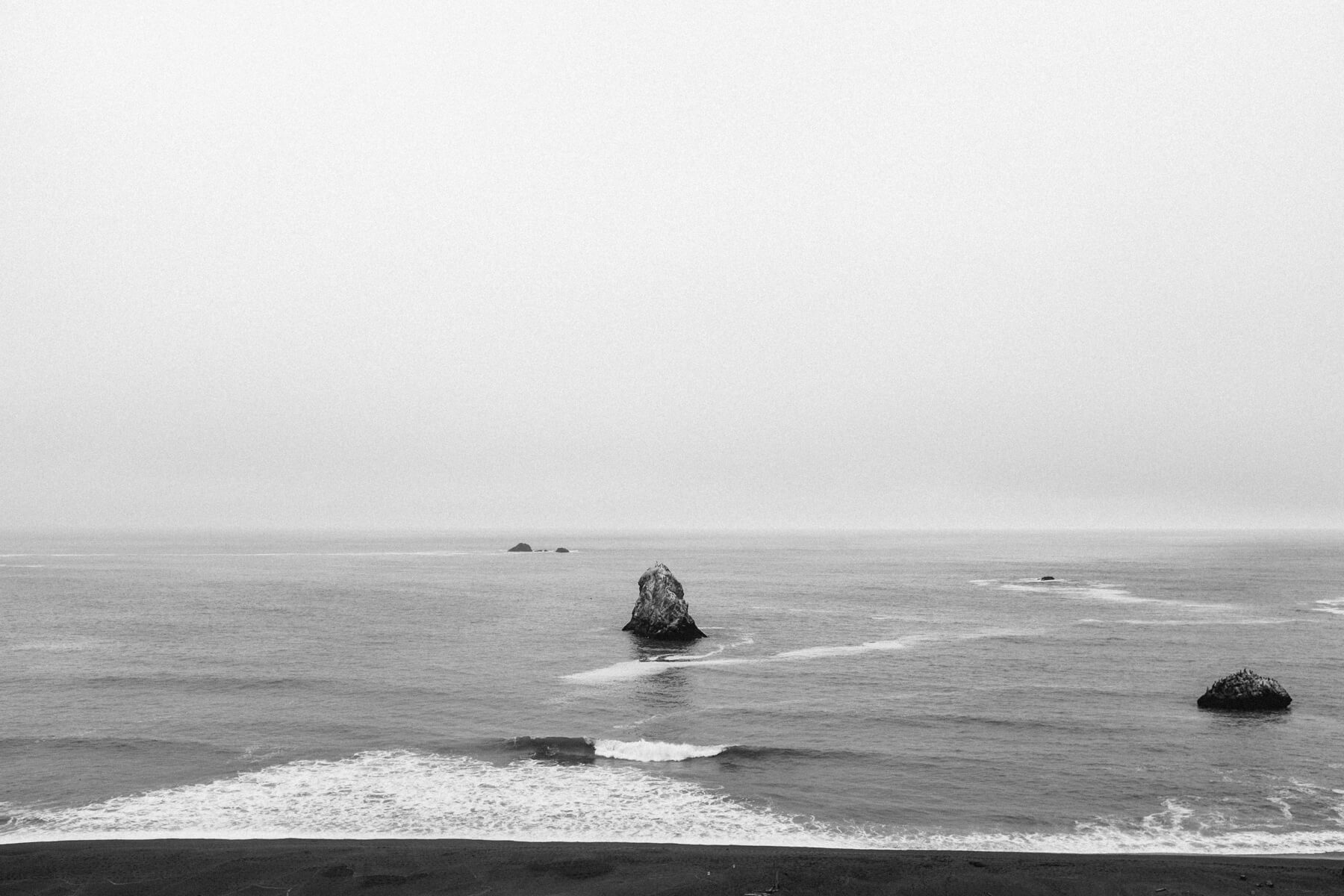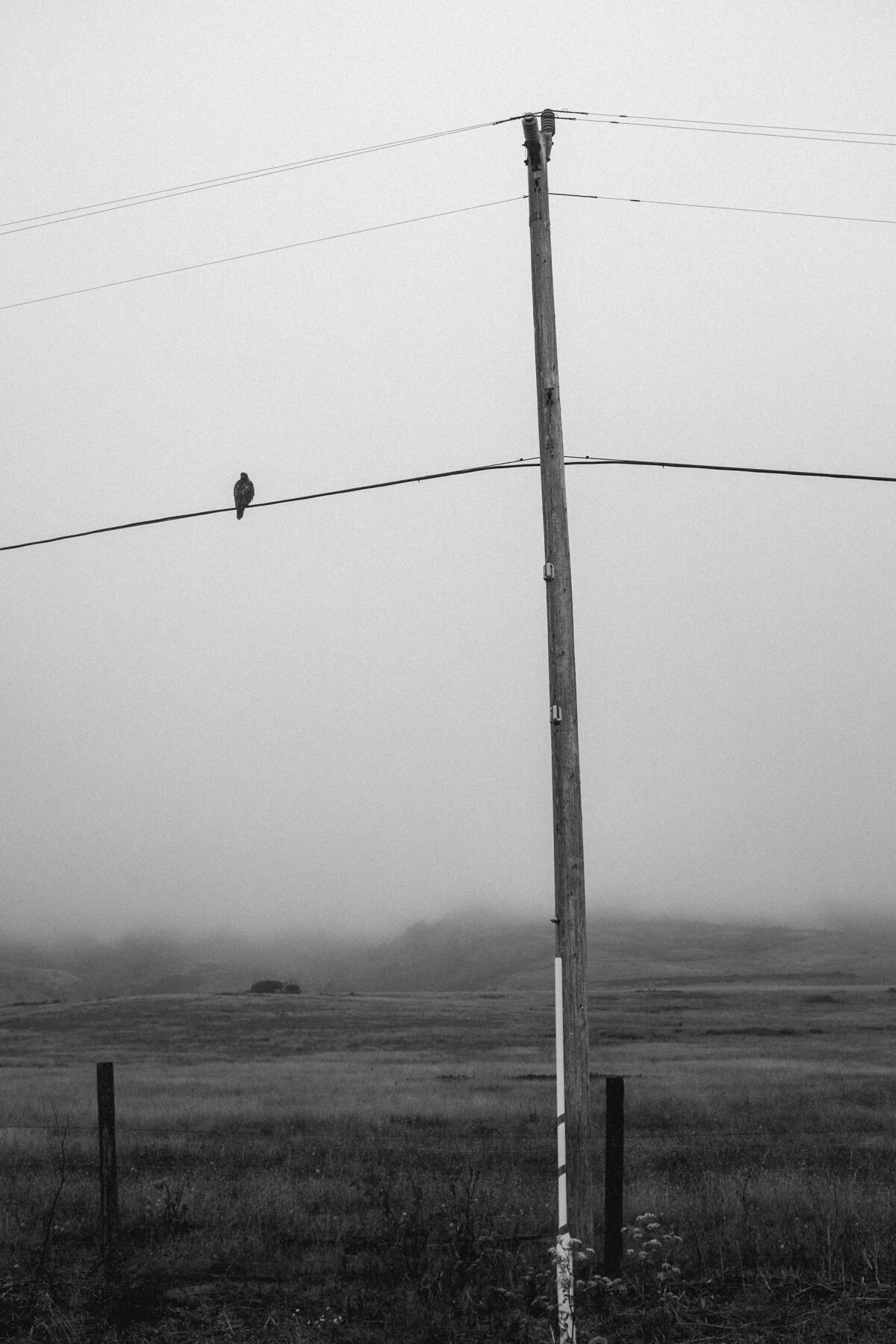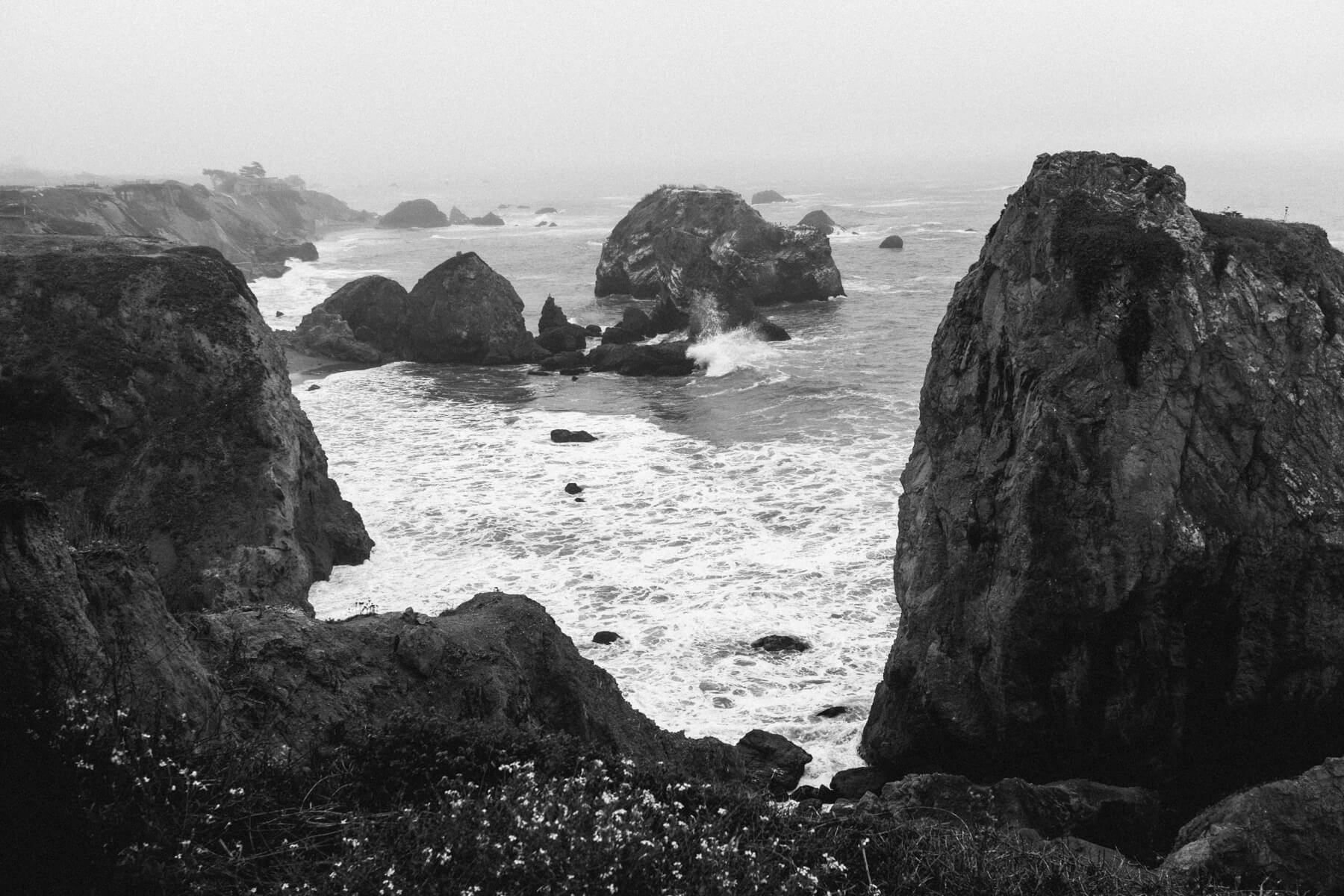 Jenner was the last town before Bodega Dunes where I was stopping. I picked up food for the night there from a grumpy shopkeeper who punched an ancient till machine and grabbed my money with a face like the miserable weather outside.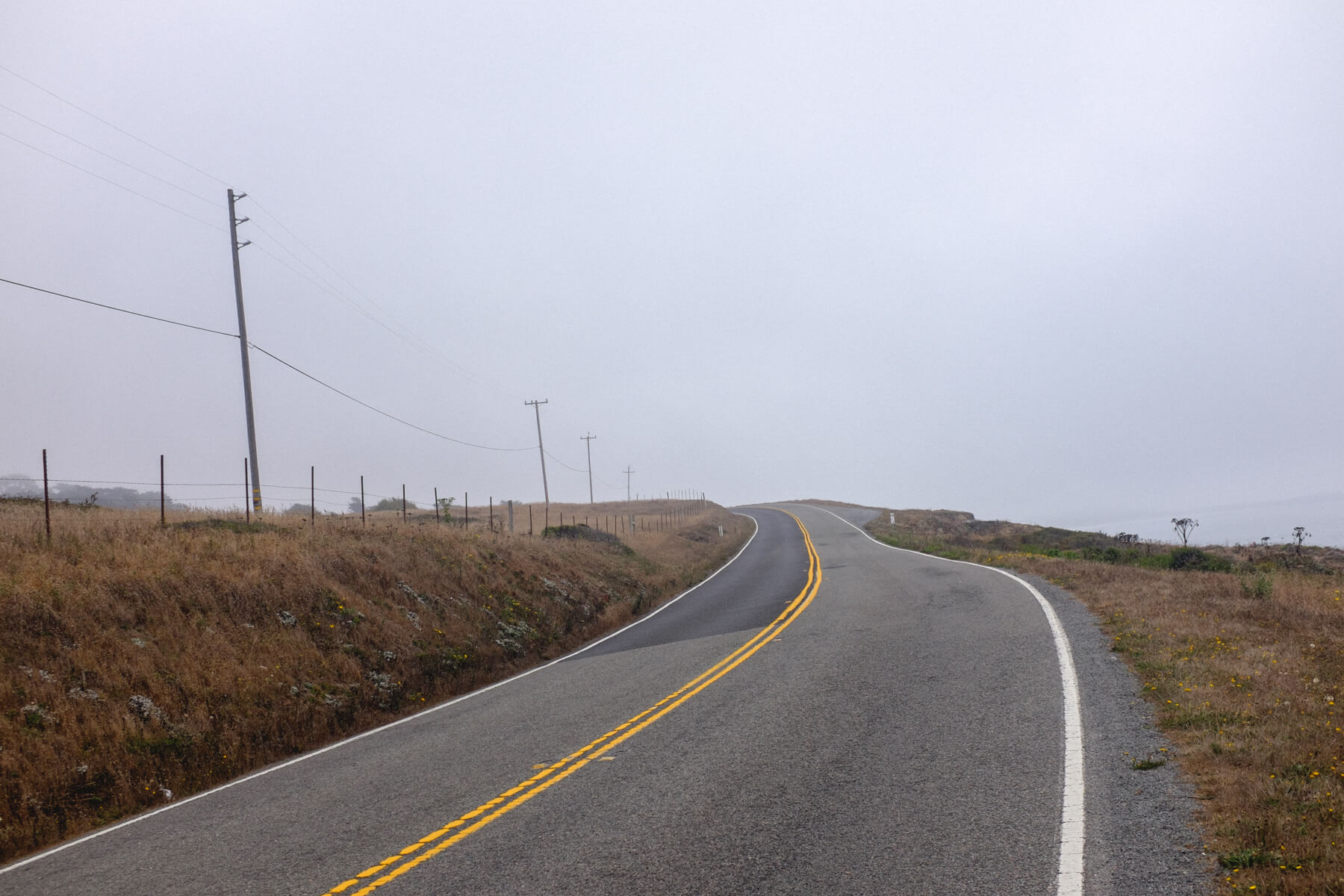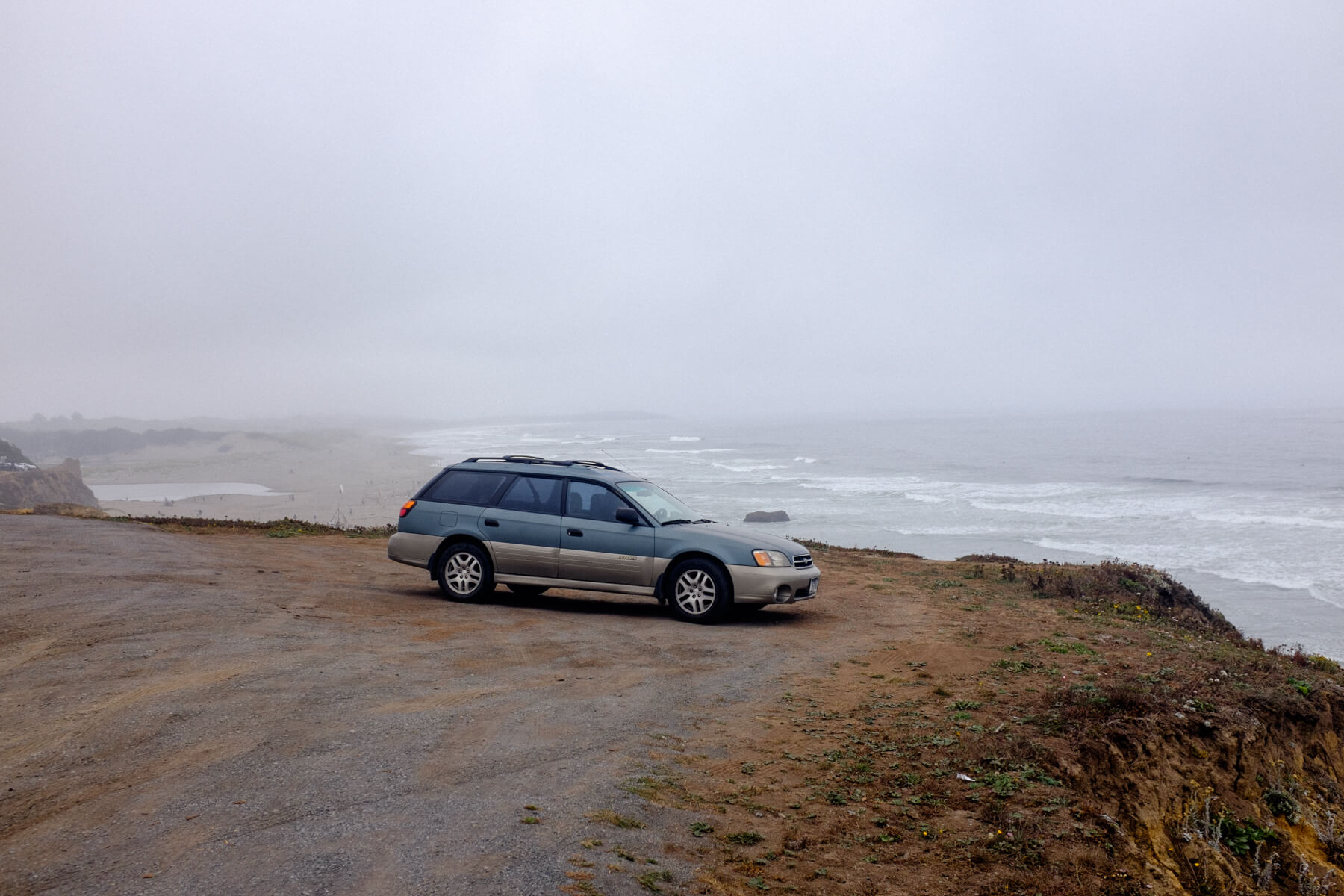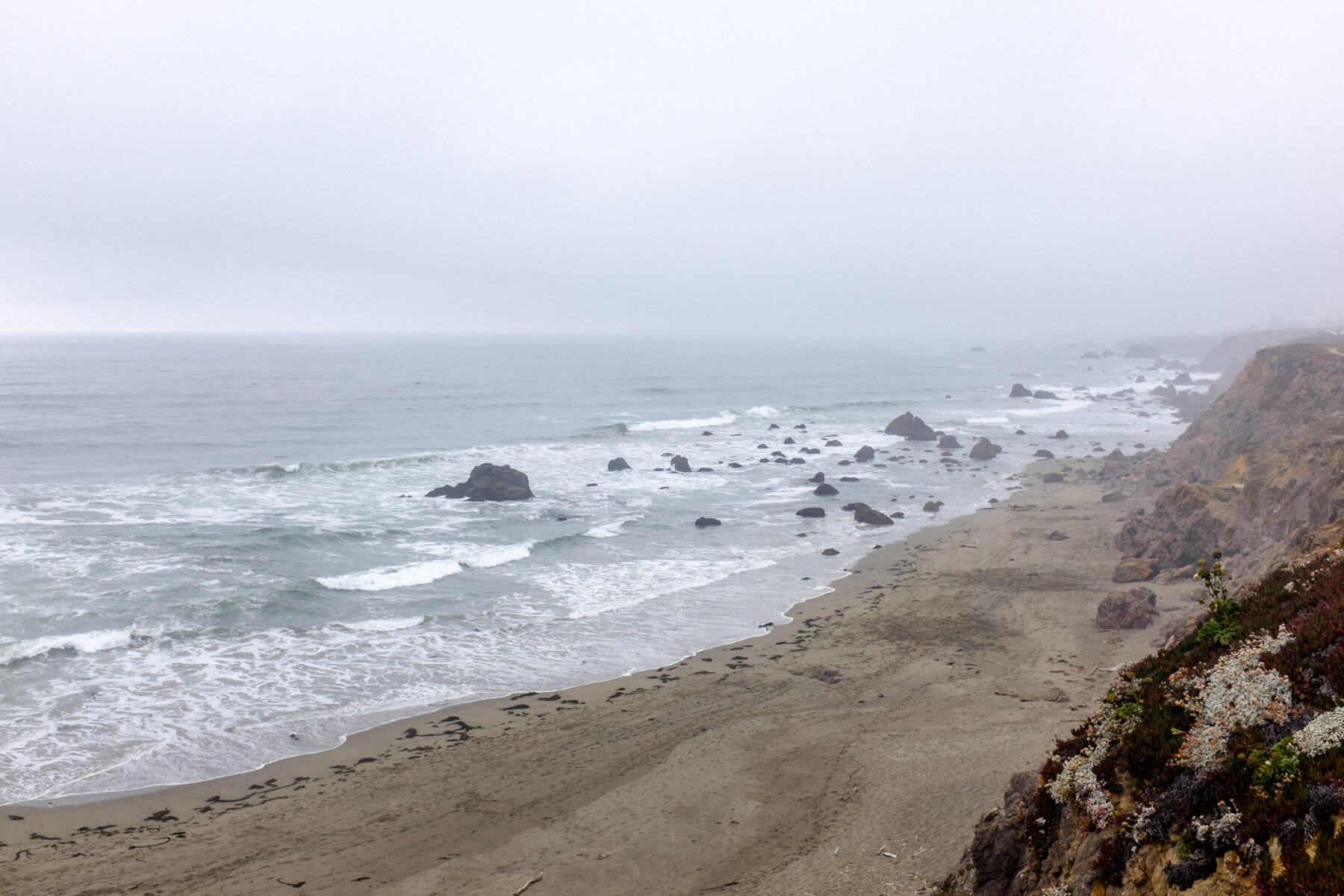 The last few miles had the look of somewhere closer to home like Yorkshire or Cornwall. Open moorland and rugged coast with long bleak looking sandy beaches.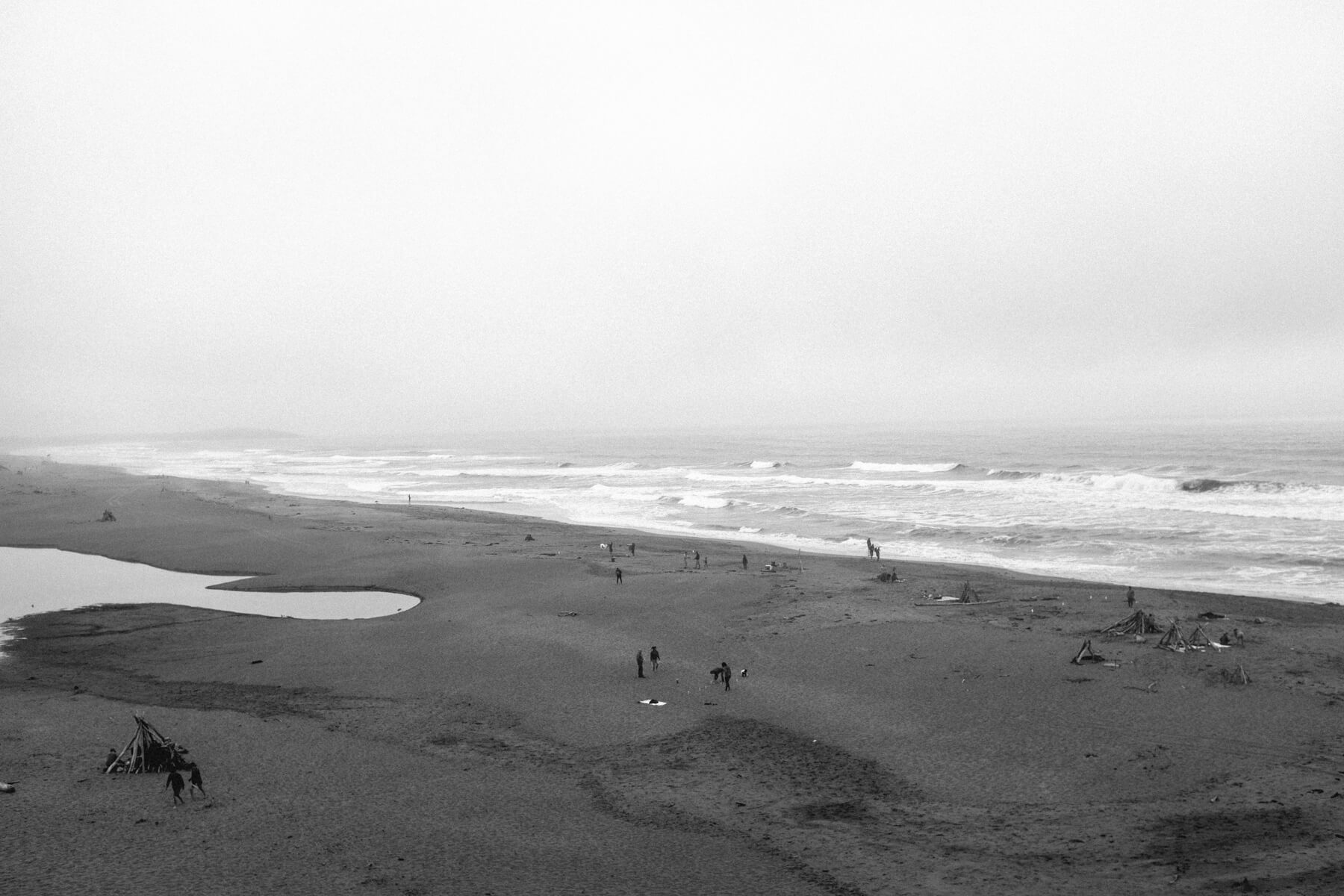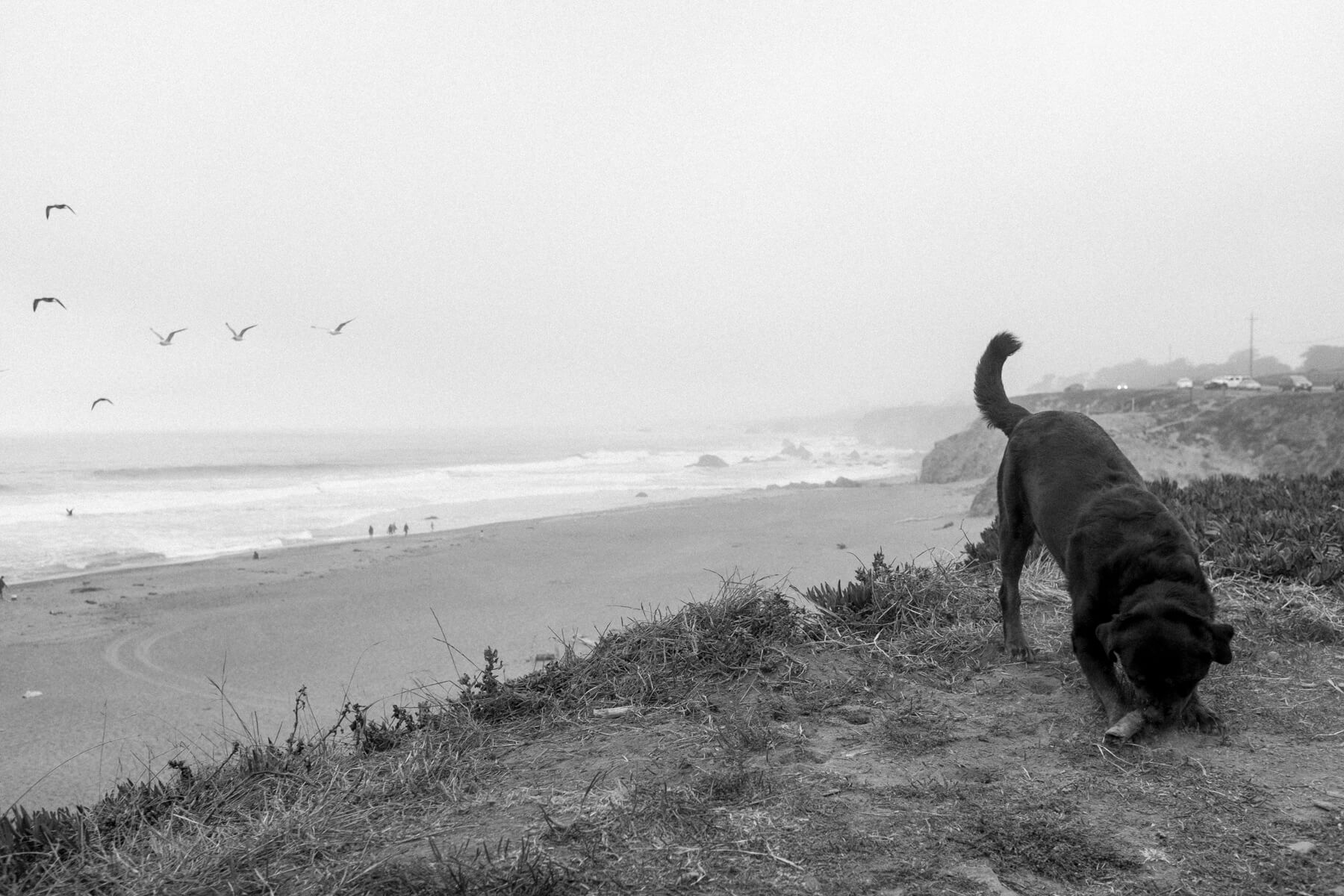 Bodega Dunes had looked so sunny written down but the reality, in this weather, it was having a hard time living up to my expectations.
I was the first person in the hike biker site – a sandy slope on the edge of the campground that it was difficult to drive tent pegs into, but I made myself at home next to a log which provided a shelf for my food and damp clothes.
Later I'd be joined again by Tazmin (amazingly our paths continued to overlap), and two other guys – one Swiss, one Canadian.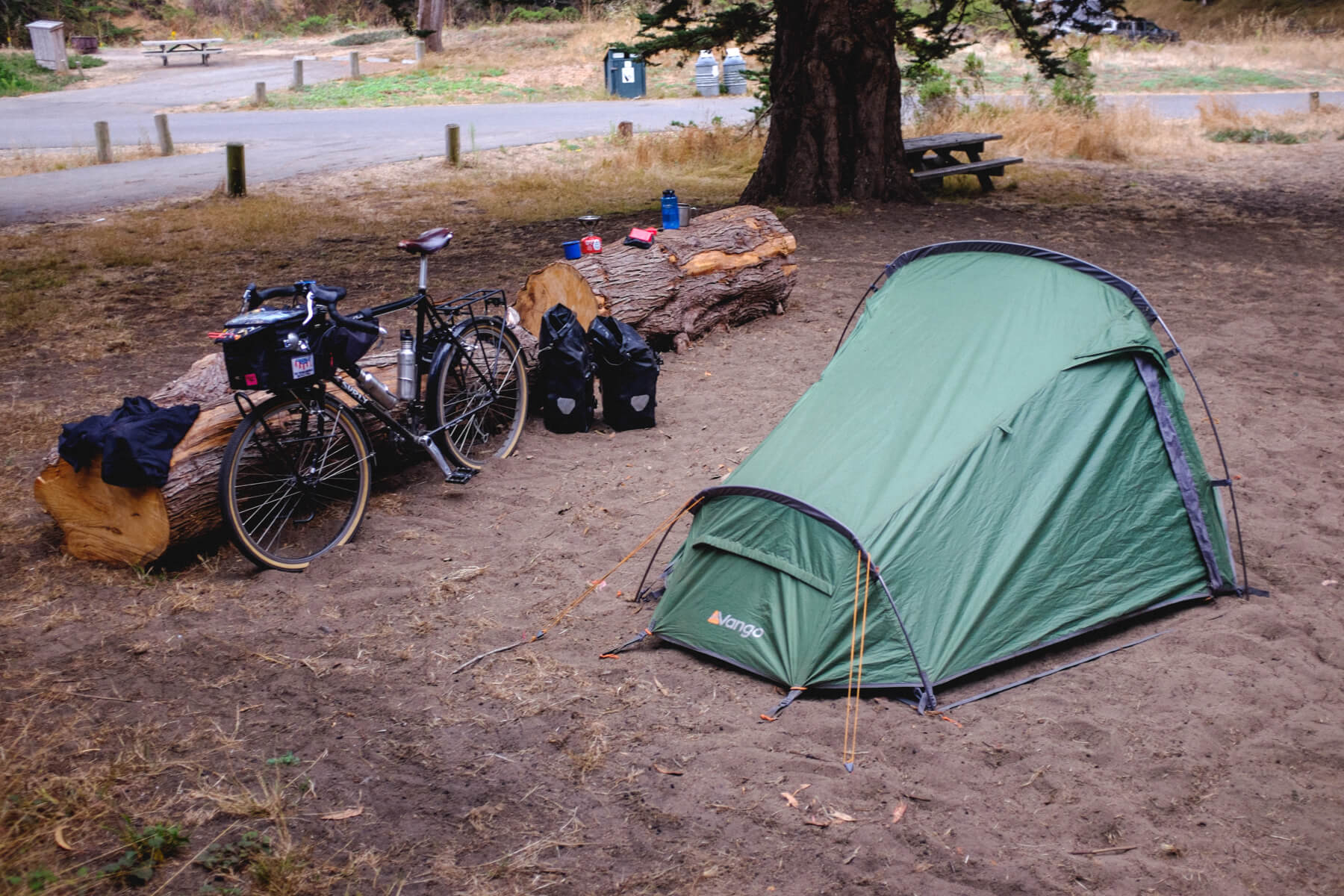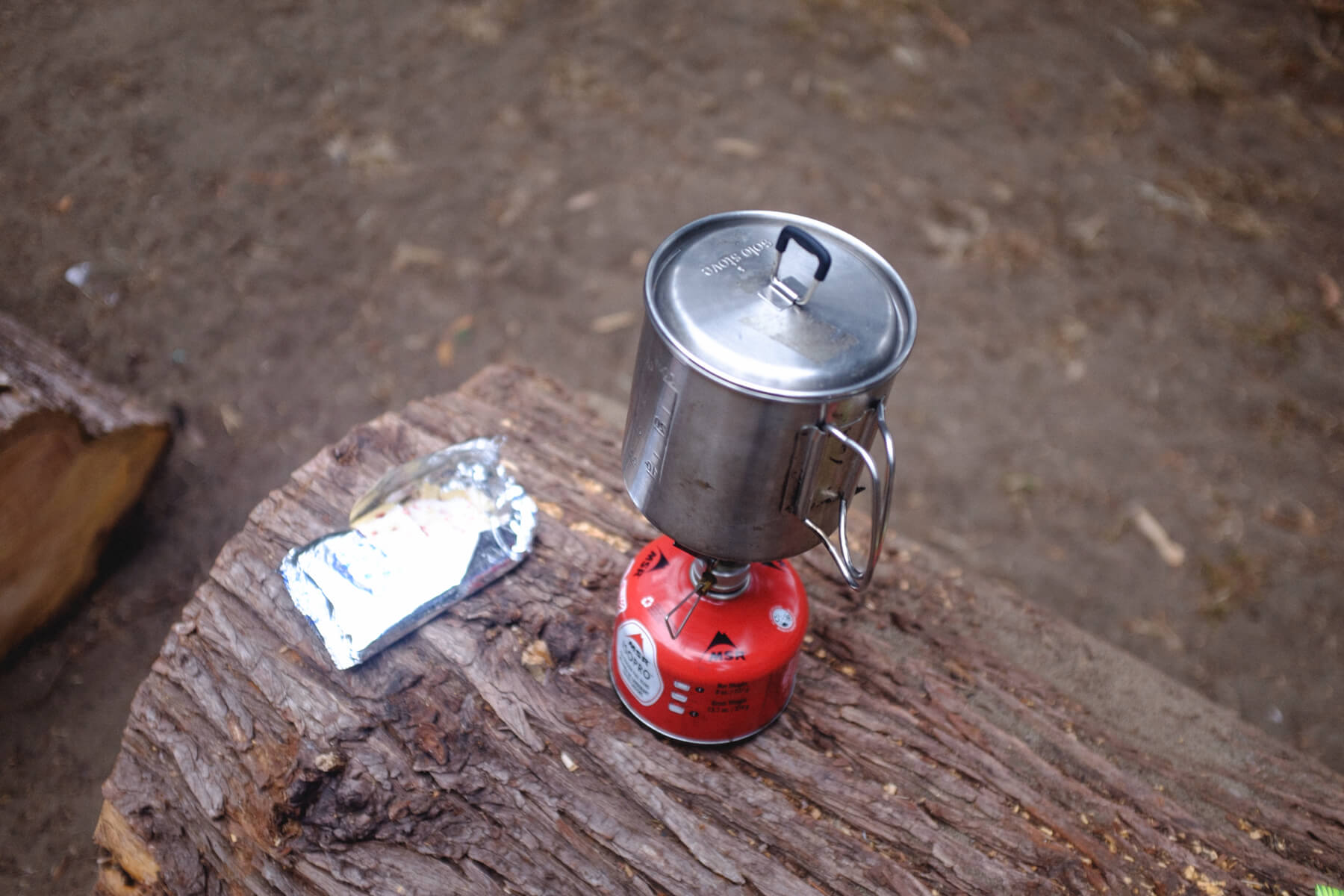 In our campsite was a wooden cupboard – a feature of many of the campsites for cyclists I'd stayed in, offering a place to put food where raccoons or bears would struggle to find it.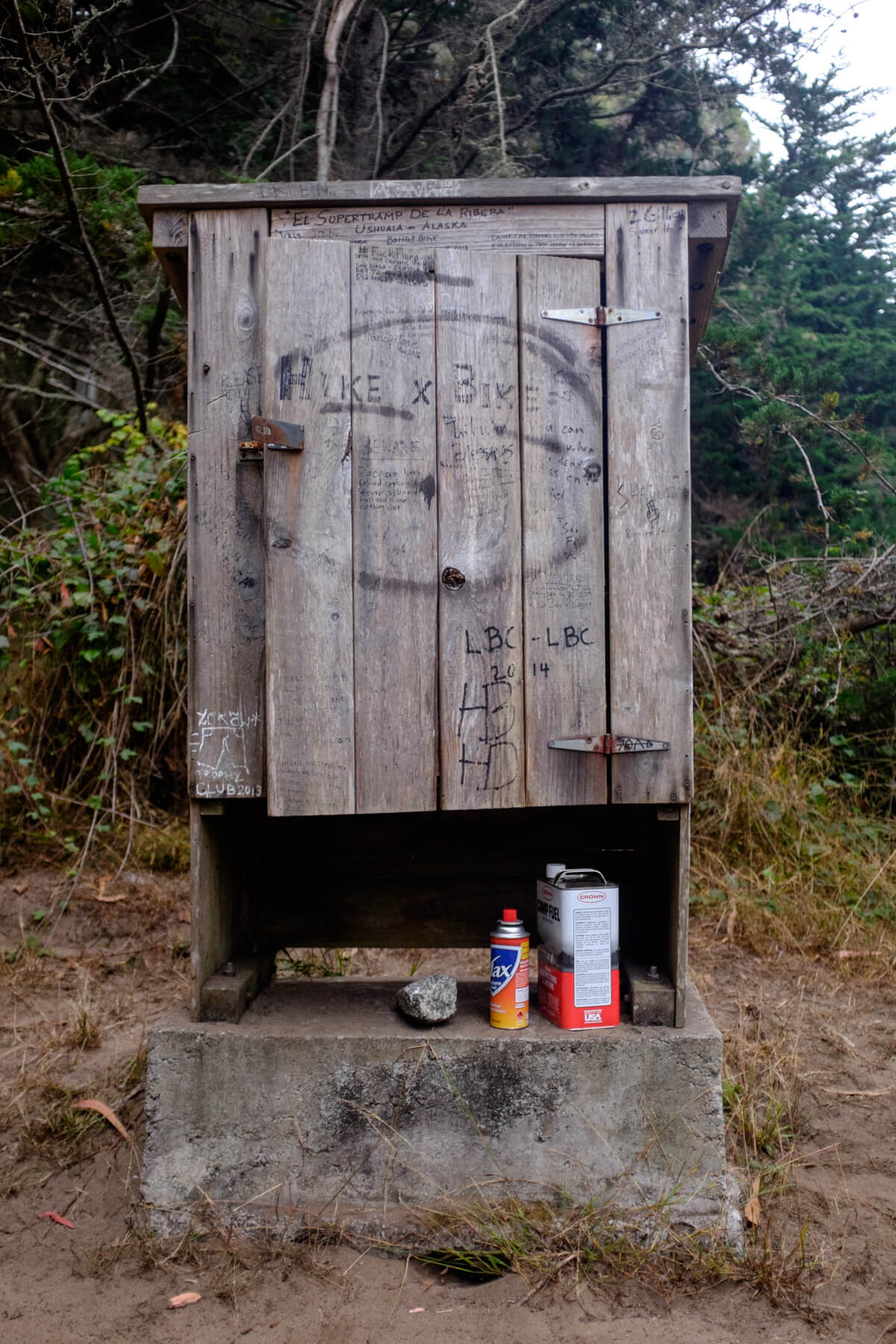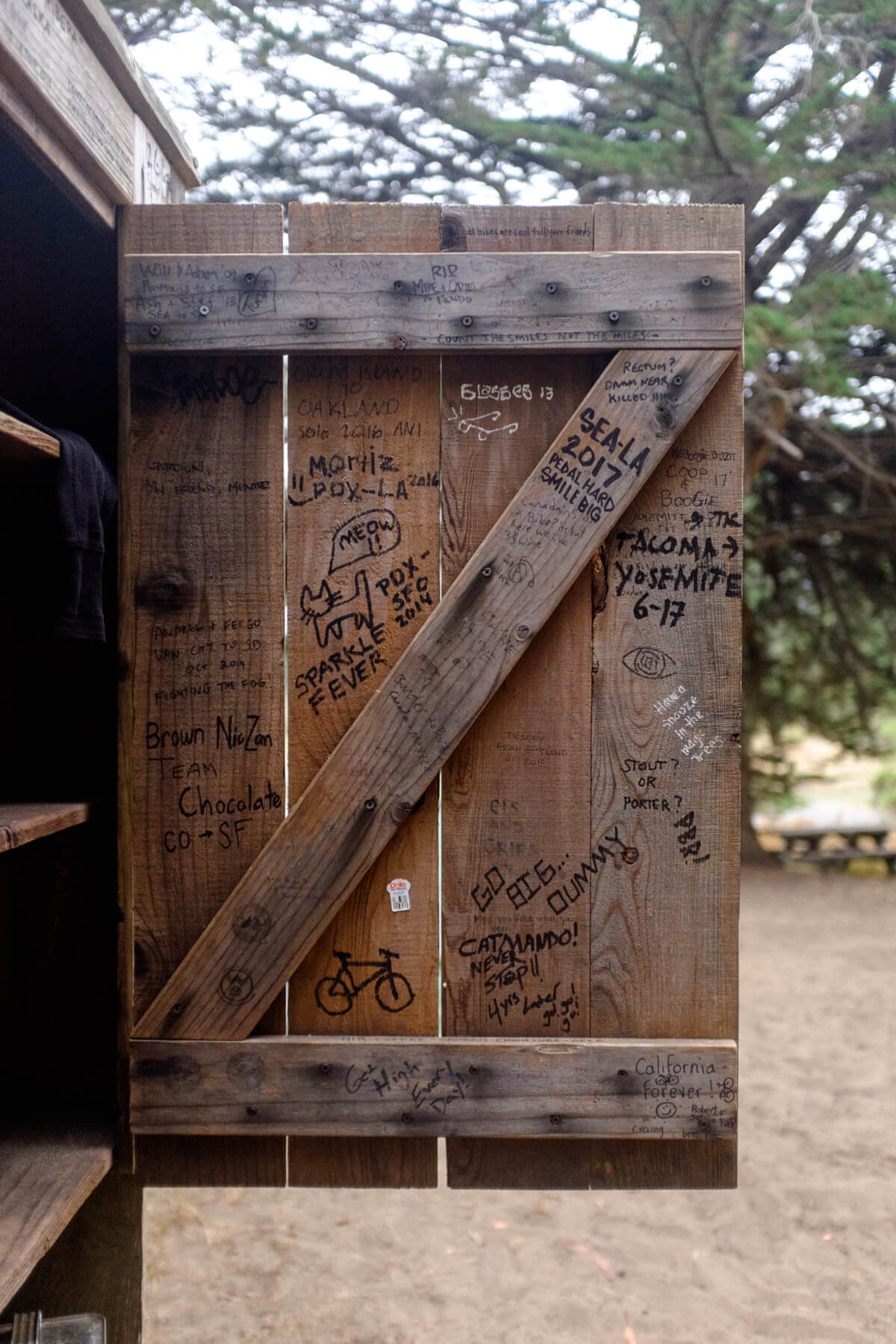 These cupboards were often covered of notes in marker pen from previous riders passing through. "Andrew + Fergus. Van city to SD. Oct 2014. Fighting the fog" "Sea-LA 2017. Pedal hard, smile big" "Team Chocolate: CO–SF" "Ushchia – Alasaka, 2014".
It was a good reminder that every trip, no matter how big, has an end, and it looked like mine was coming soon.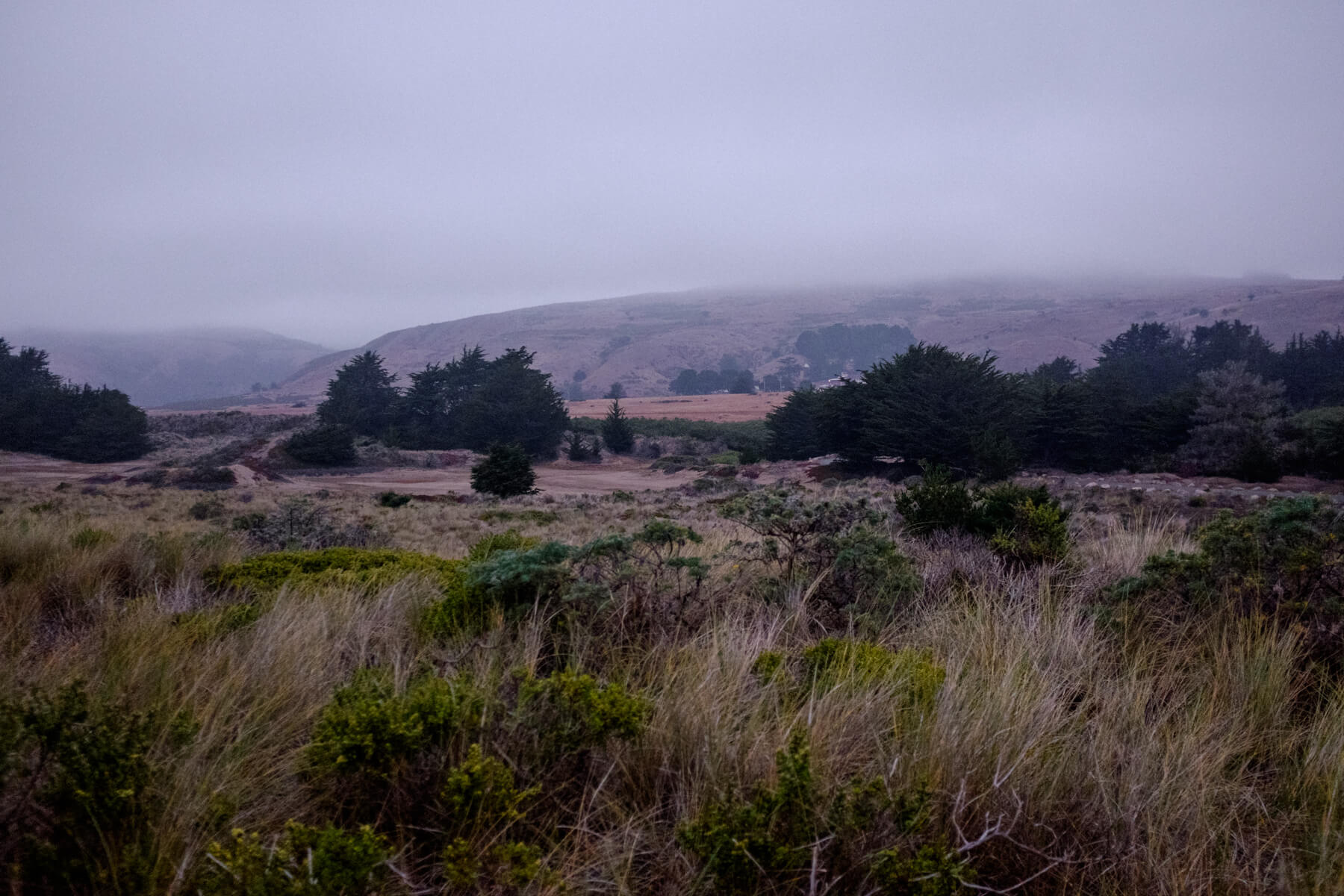 Map
0