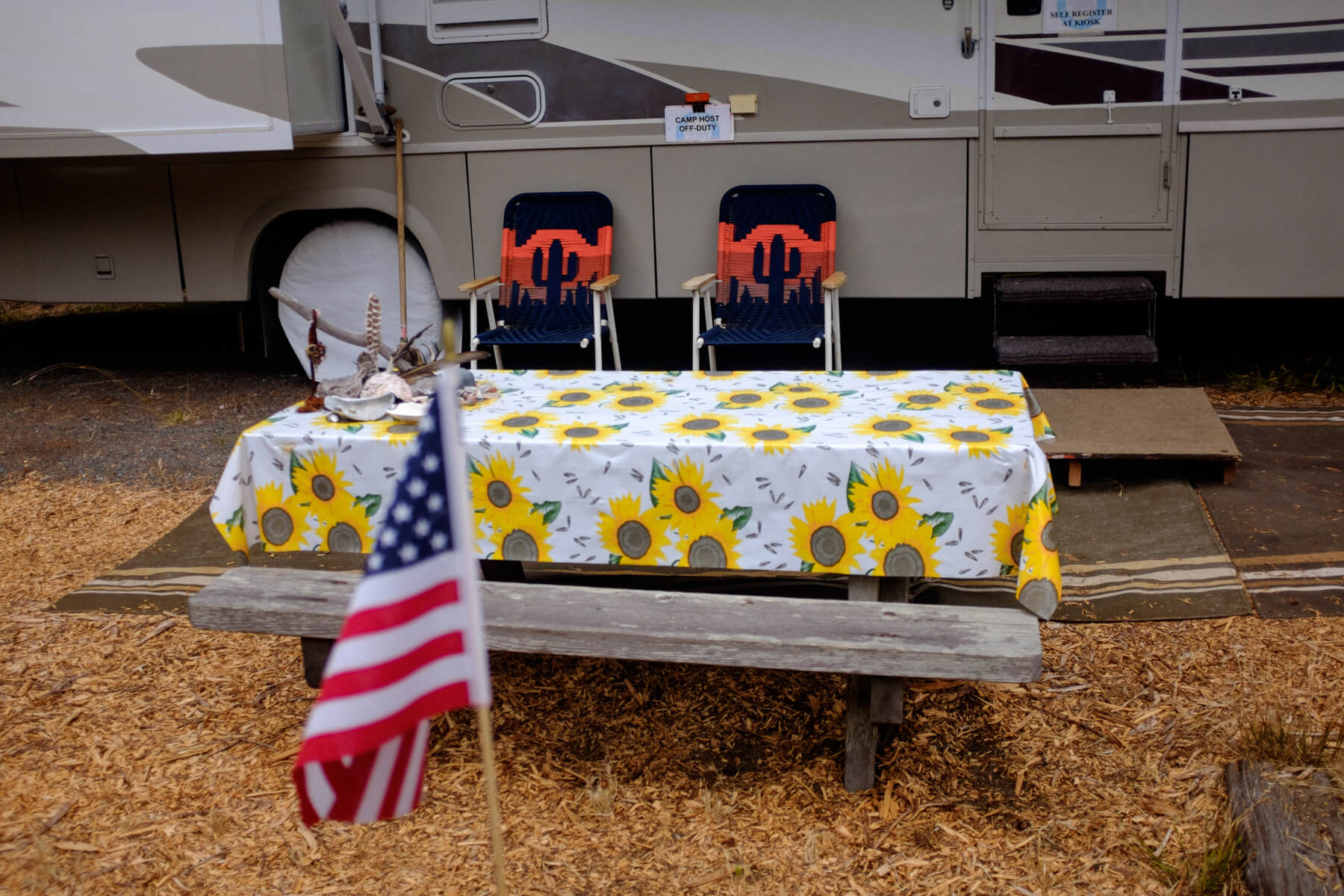 Sunday, August 20th
I've cycled two weeks without resting, the tiredness had been sneaking up on me but today it finally caught up. I struggled to make it past the 30 mile mark, battling rolling hills and headwinds, a nagging pain in my right knee and the onset of a little lethargy and a touch of disenchantment with the Californian dream which had got lost in the fog.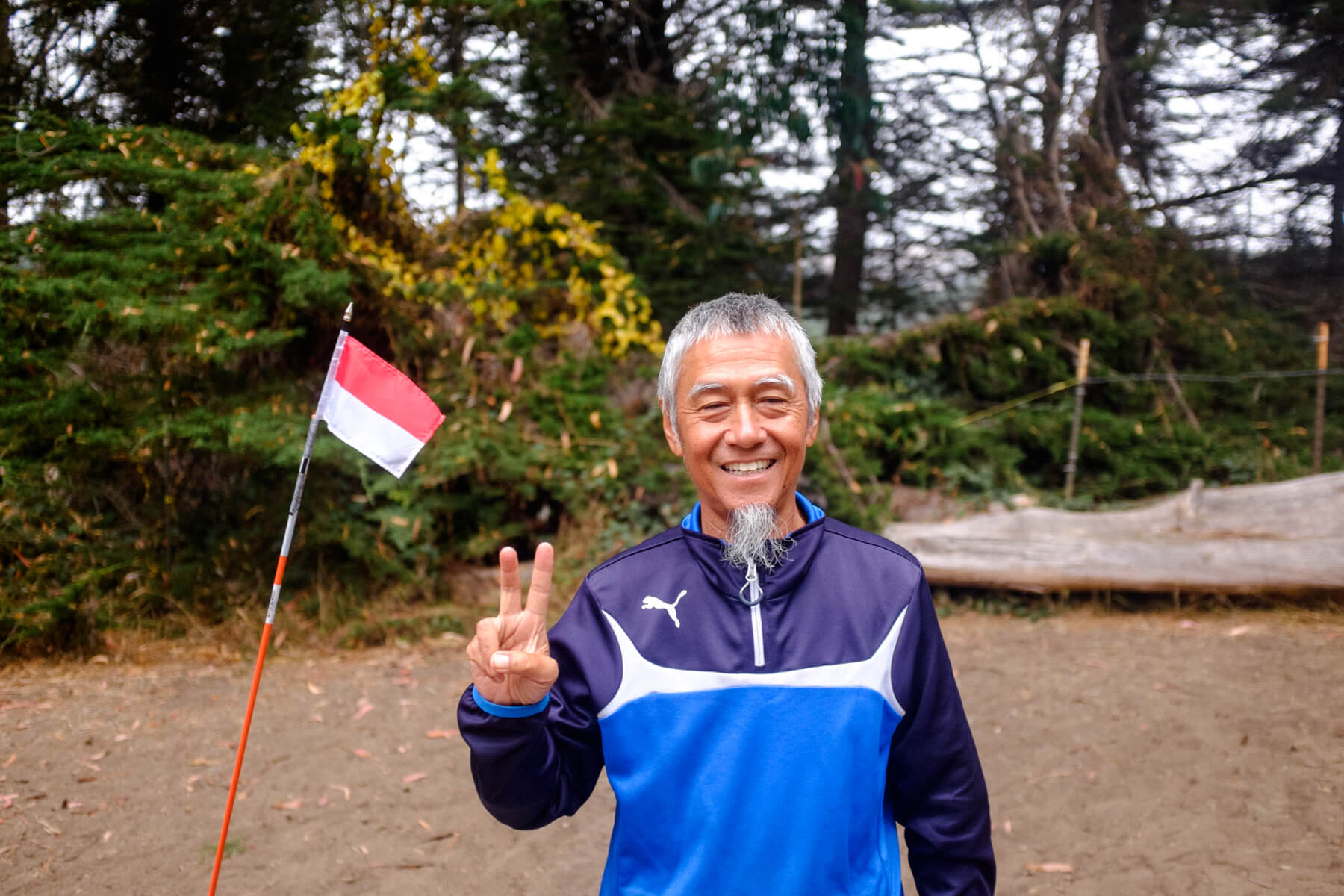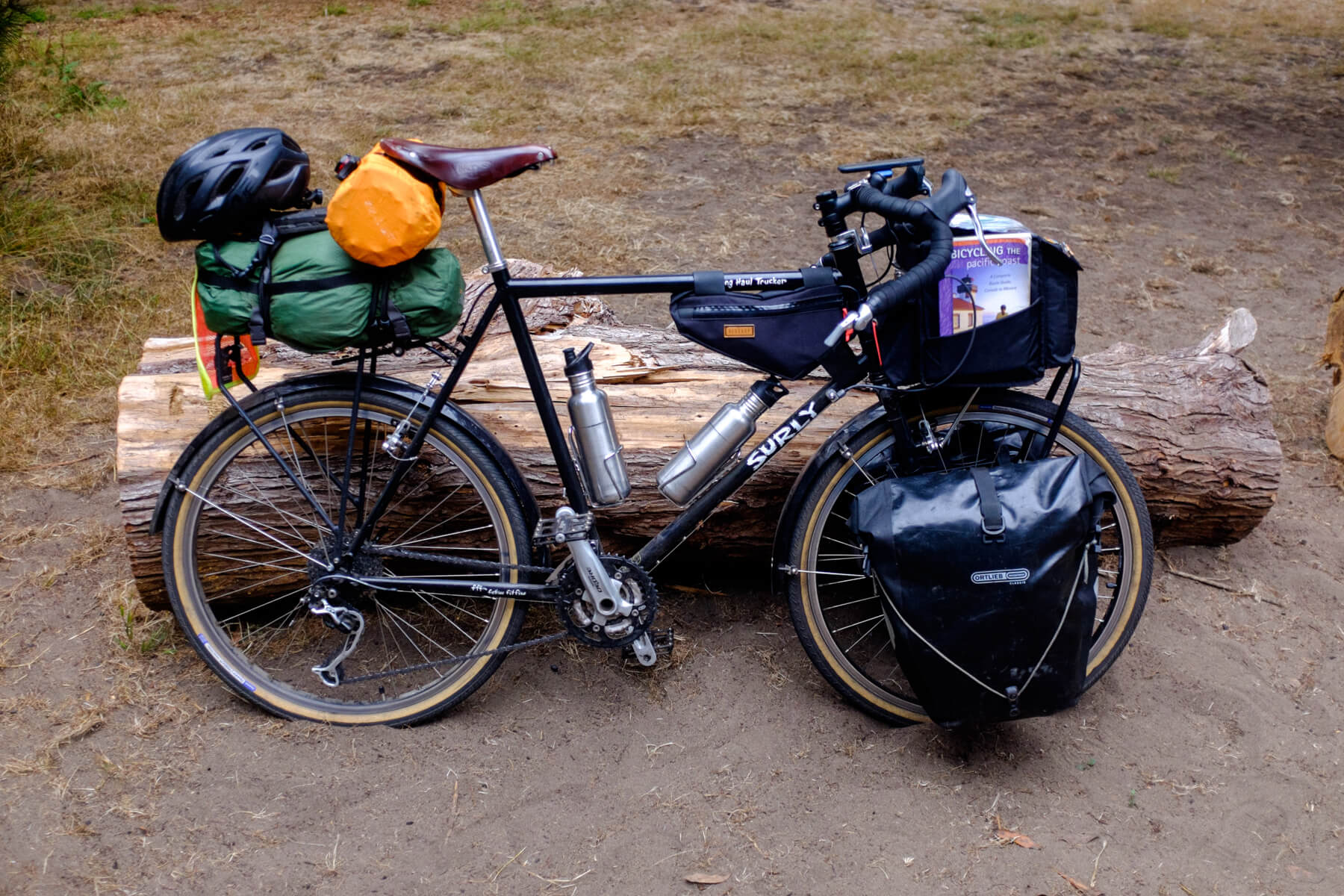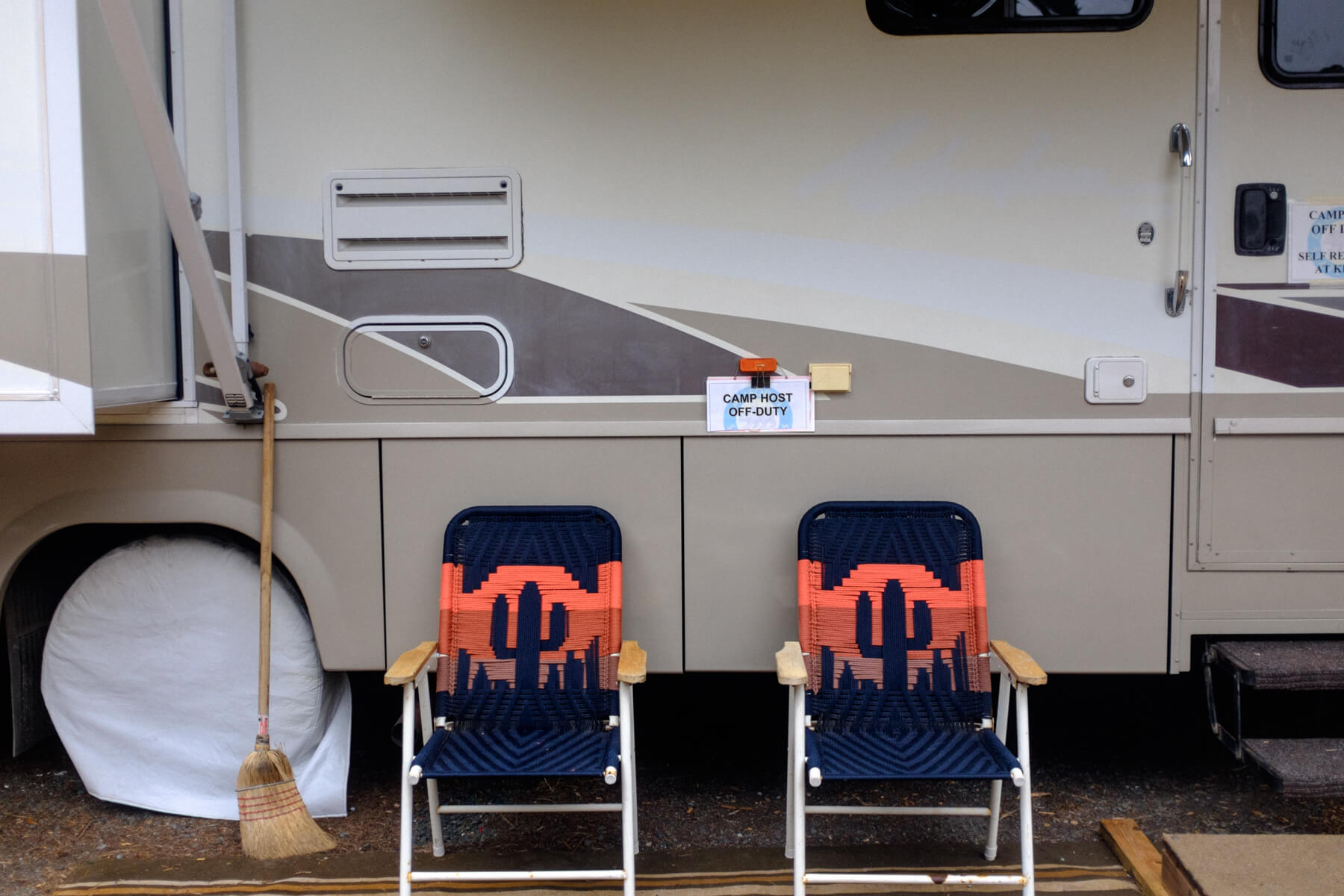 In the morning I checked out Bodega Beach before leaving the park. The sea, sand, and sky all had the same washed out colour i'd come to associate with this coastline. Heading inland, I left it behind for a while as the route one followed rolling hills through open farmland before turning back towards the sea once more.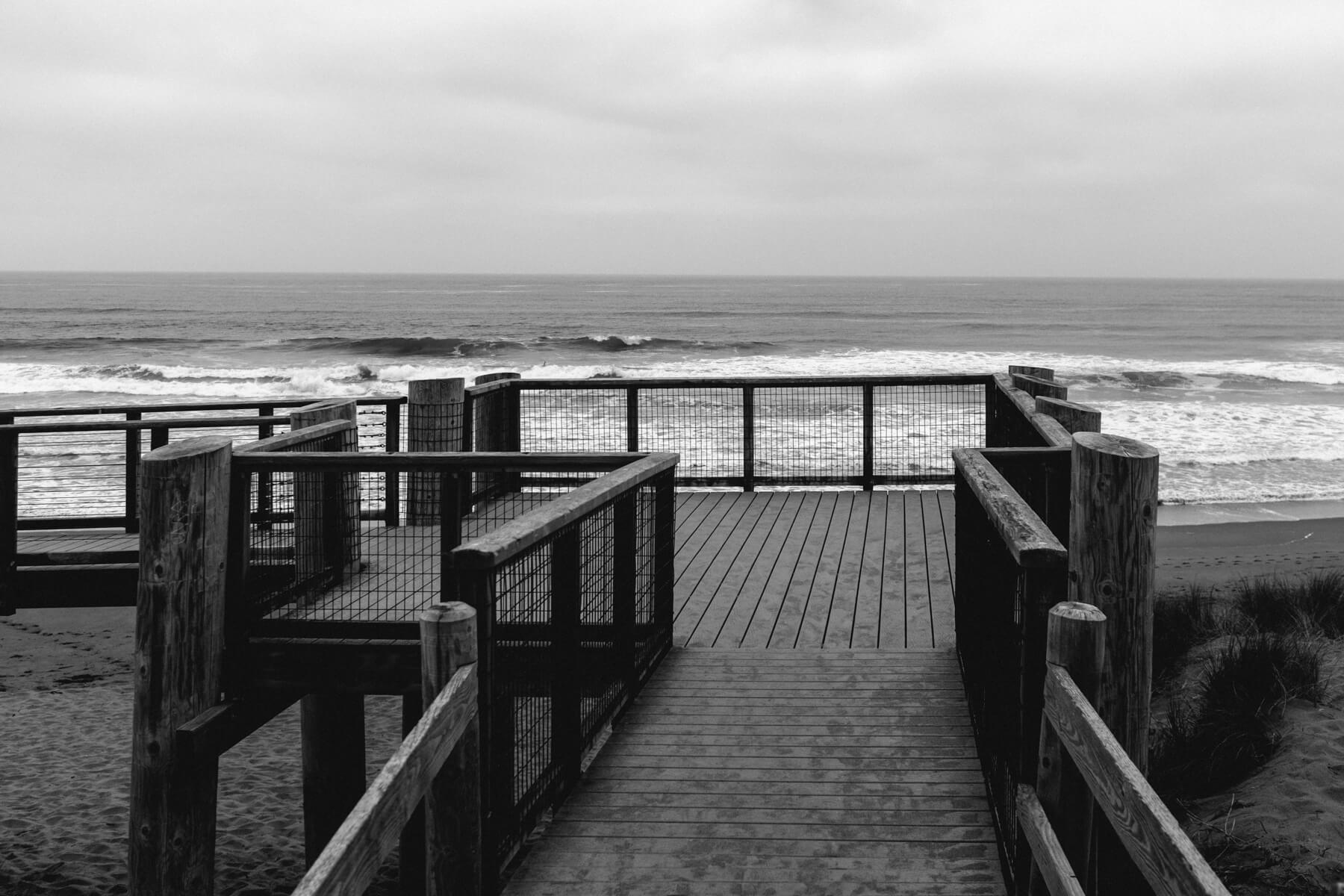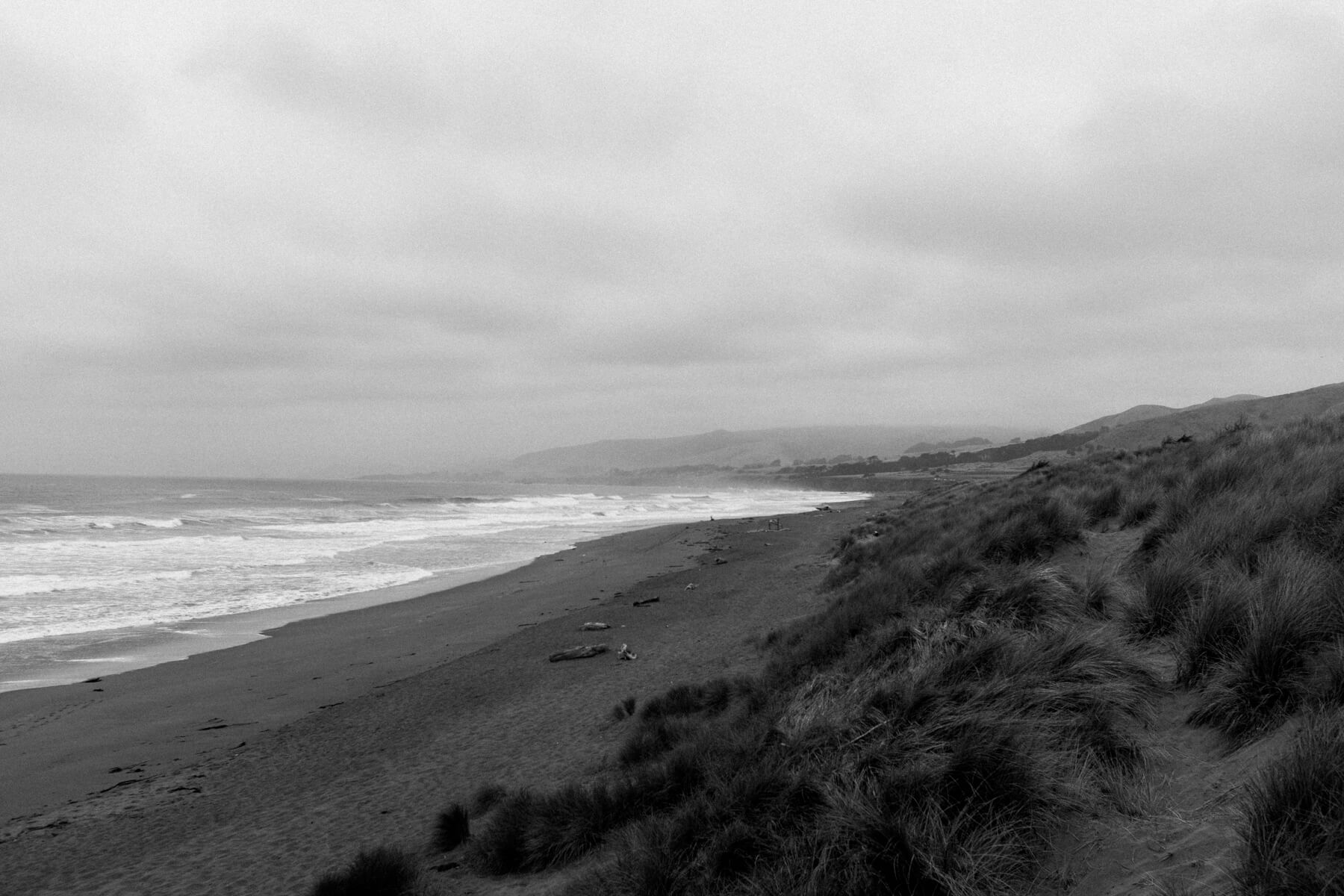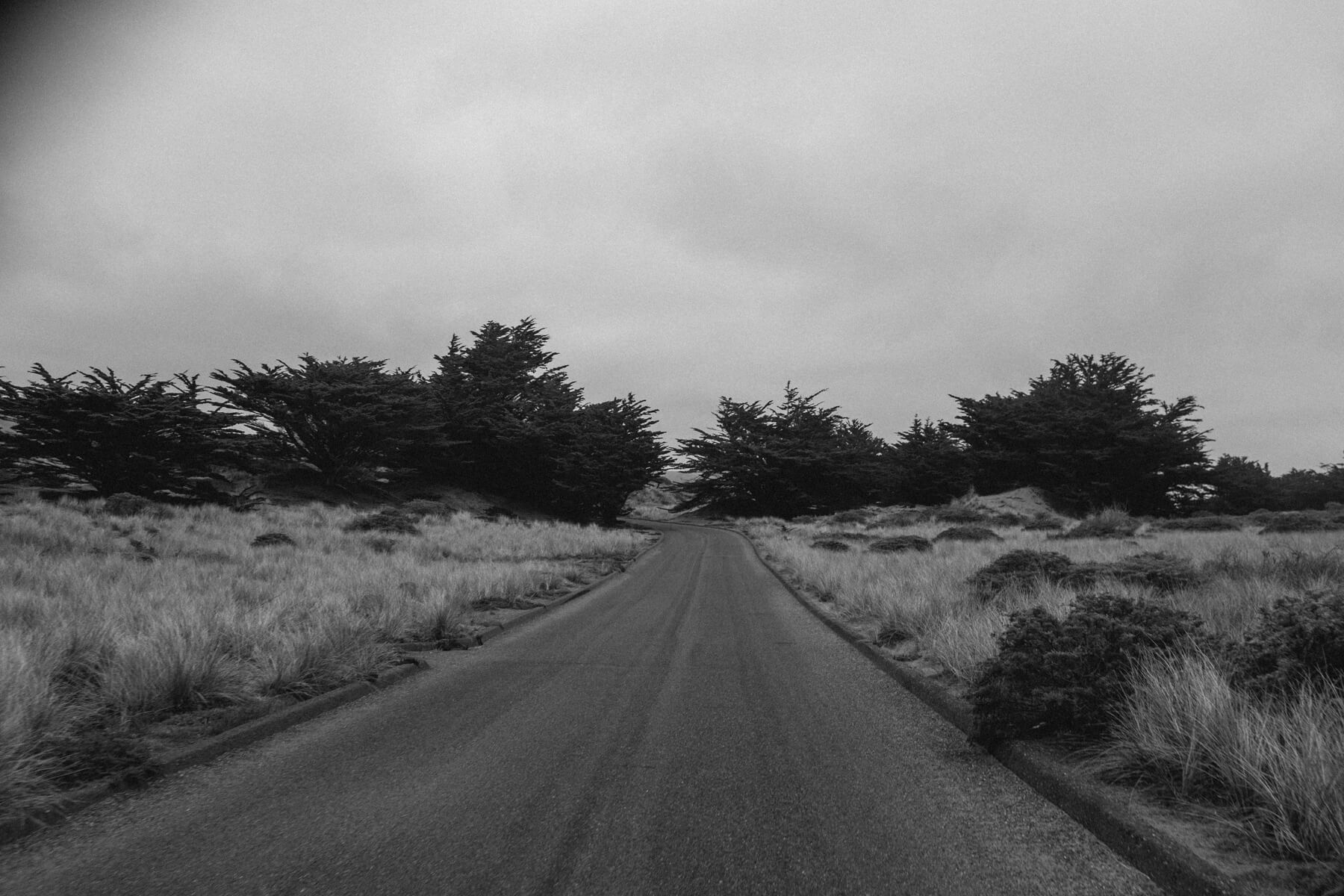 I stopped in Tomales for coffee and the bakery and made small talk with potbellied middle age men who rode their racing bikes at the weekend. There seemed to be a lot out today and I don't think they really understood the mentality of a touring cyclist, much like I couldn't grasp the fun in wearing Lycra and going telling people how fast you go.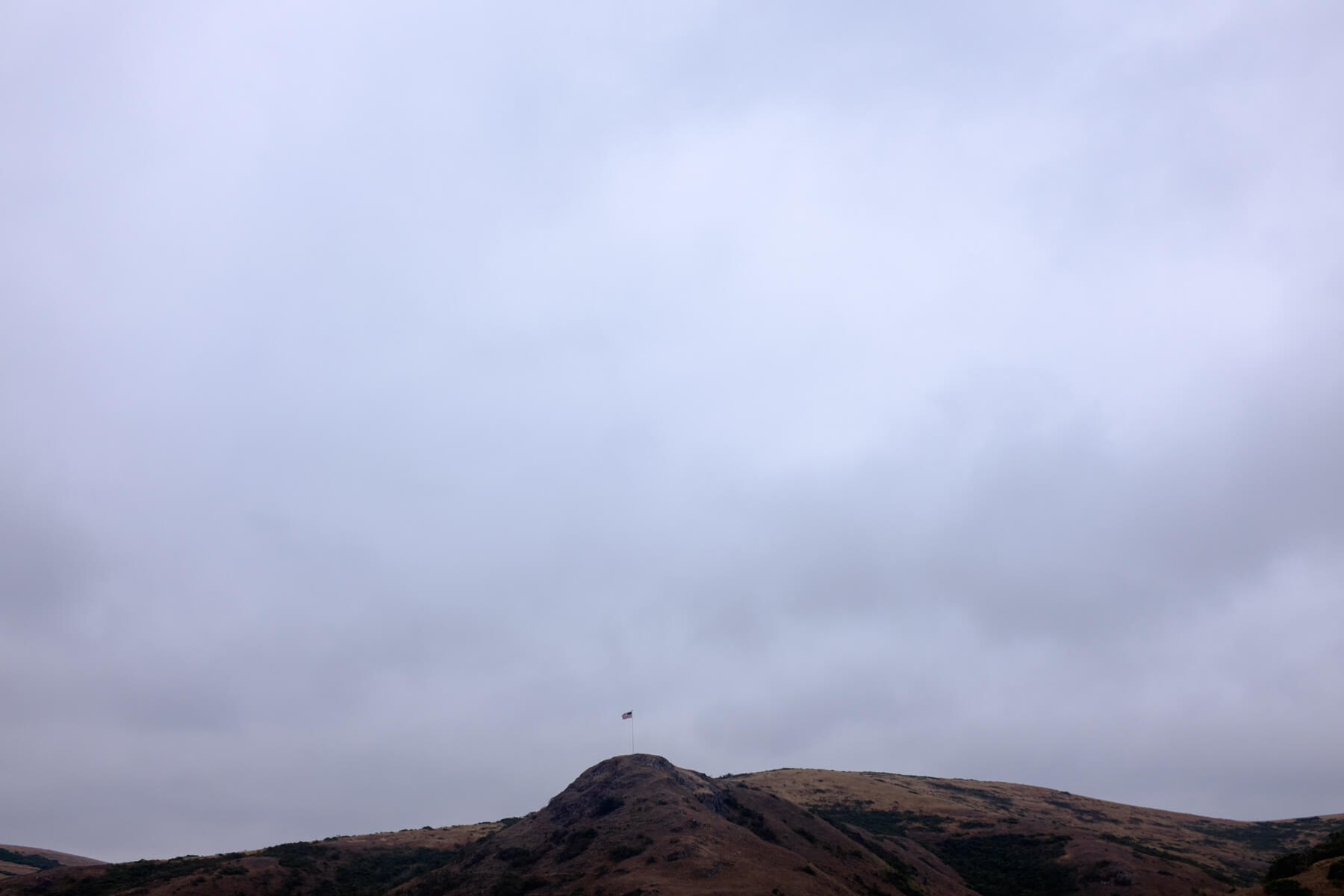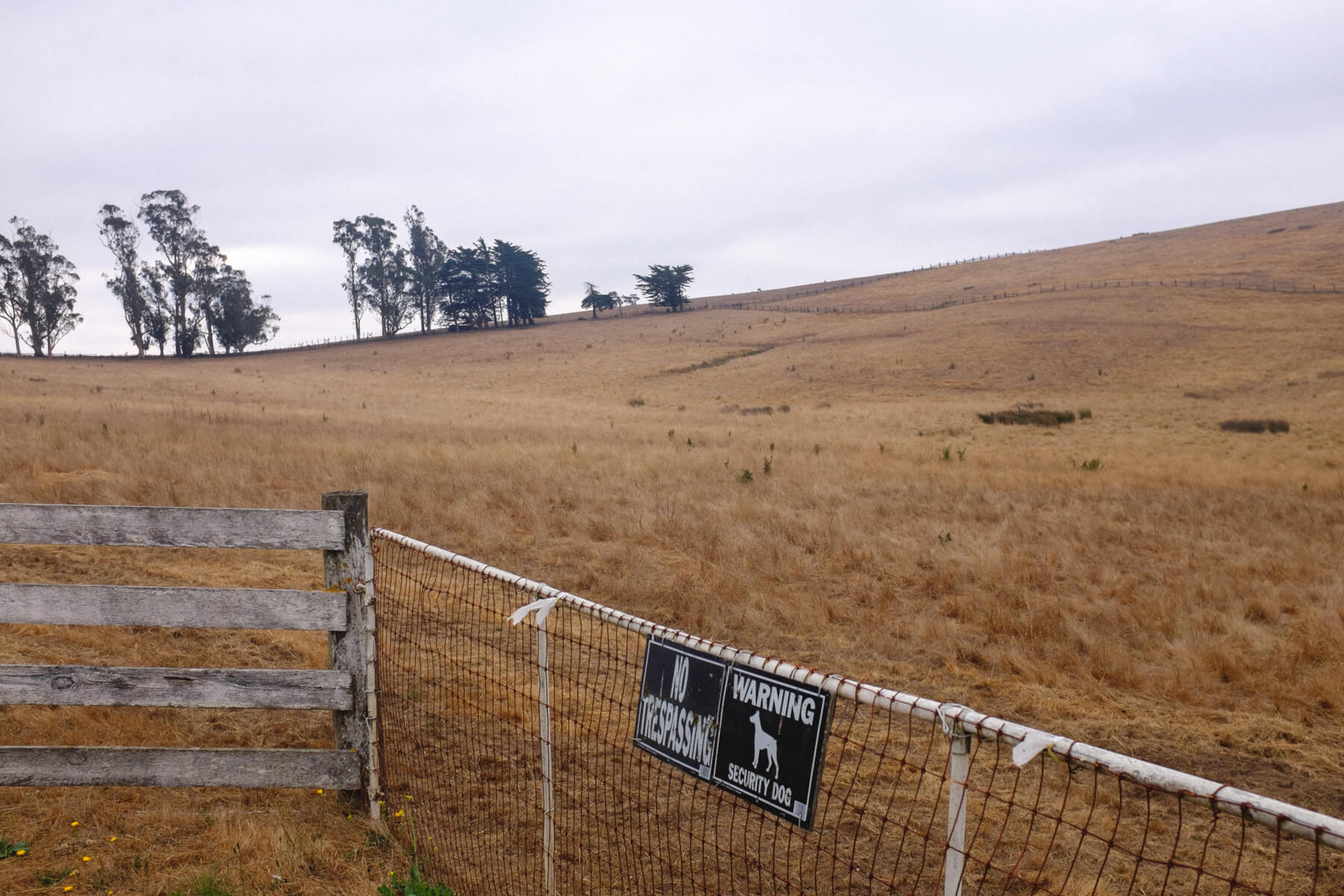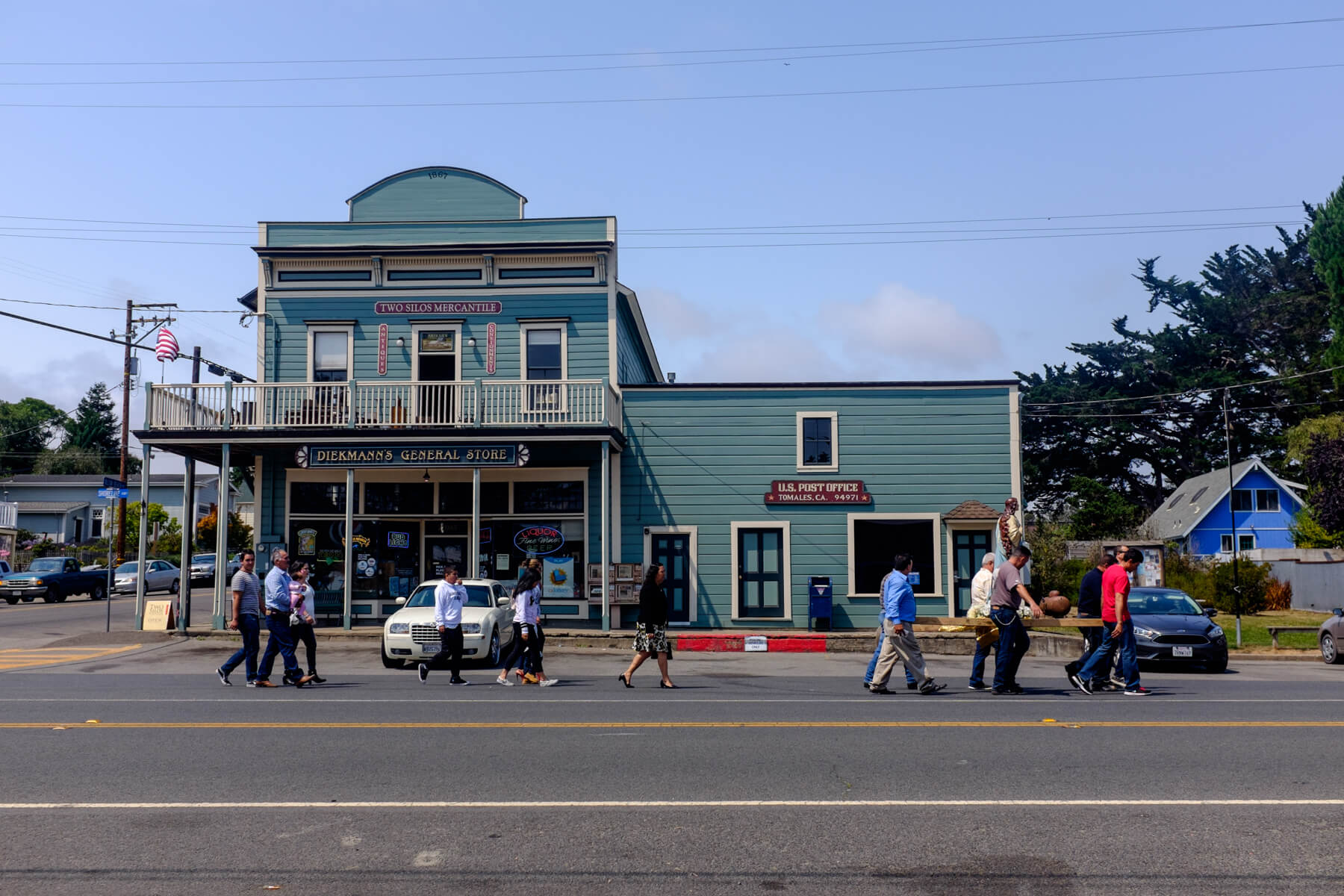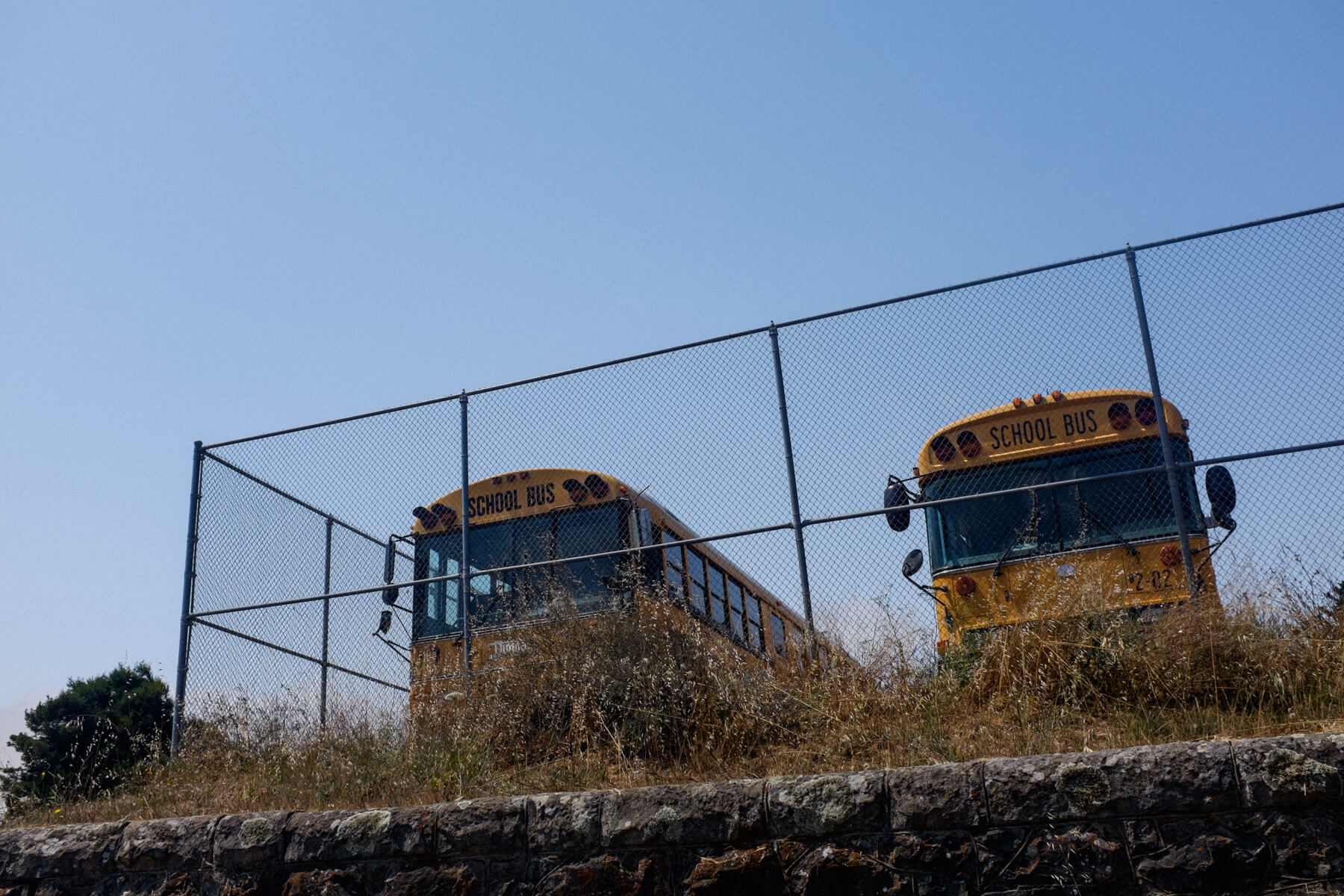 I used wifi from the bakery to call the Marin headlands to check to see if a campsite had freed up. They did have one site available for Monday evening, but it was a steep 3 mile hike from the road and not really practical by bike. Stopping in Point Reyes was also an option, but a 40 mile round detour. With my waning energy I decided to stick to the plan laid out by the book and aim for Samuel p Taylor State Park, leaving Monday for me to cross into San Francisco. I was still entertaining the idea of carrying on through the city to Half Moon Bay, but if I felt like I did today tomorrow, then San Francisco might be it.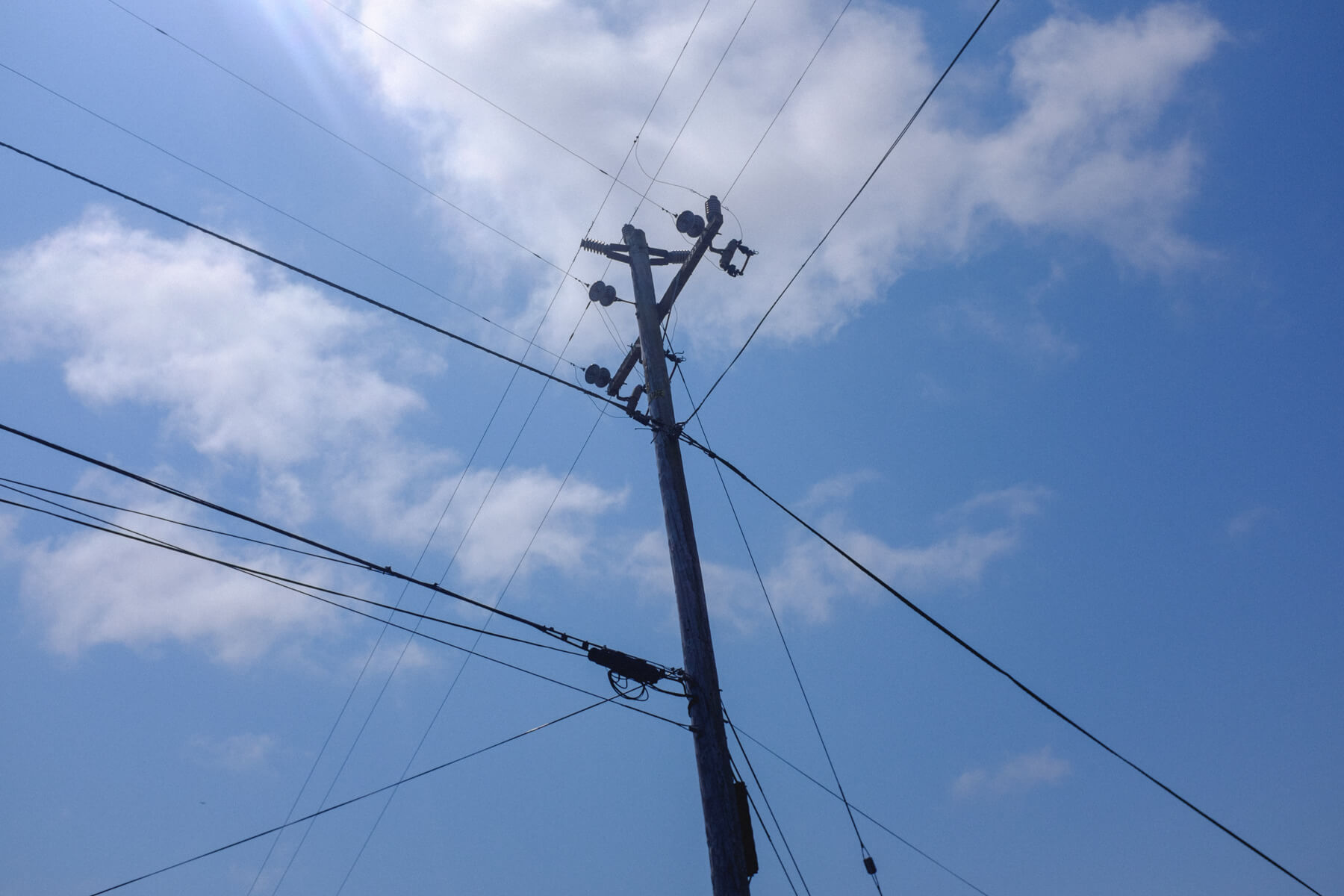 I left the town of Tomales behind, along with a procession of religious folk making their way down the main street. I continued along 17 winding miles beside Tomales bay into a strong headwind over hills scattered with eucalyptus leaves and people driving expensive cars too fast past oyster bars and fishing docks.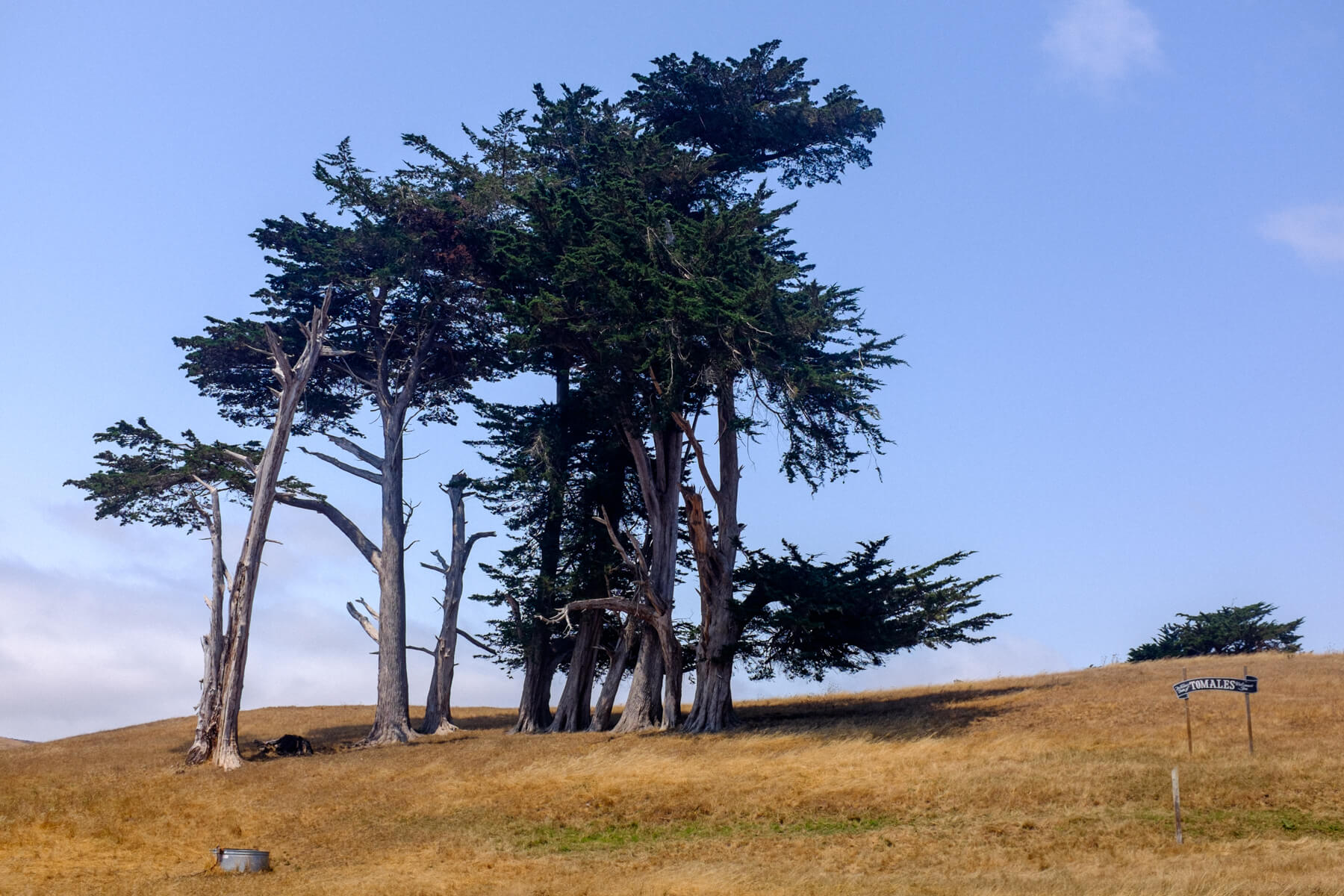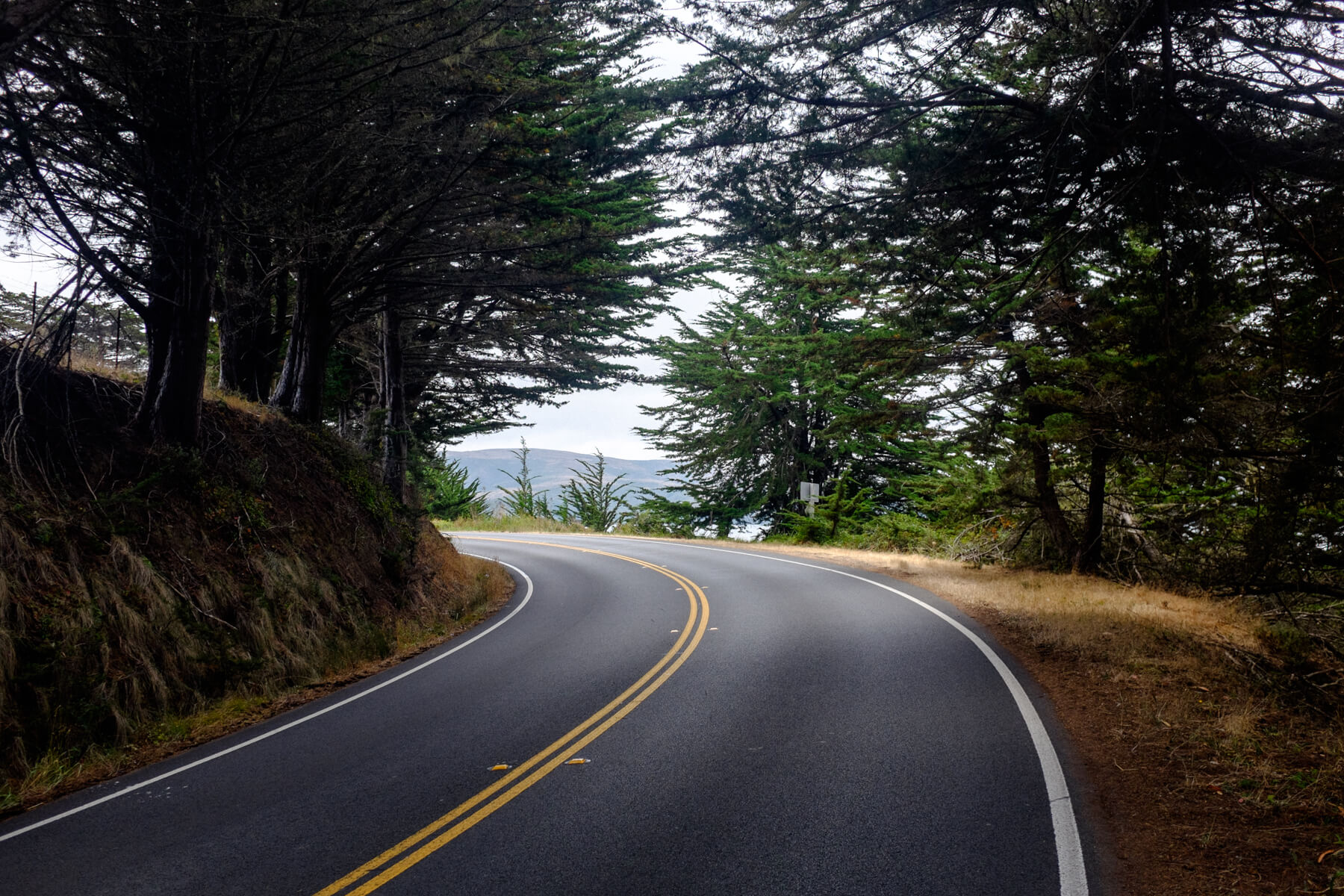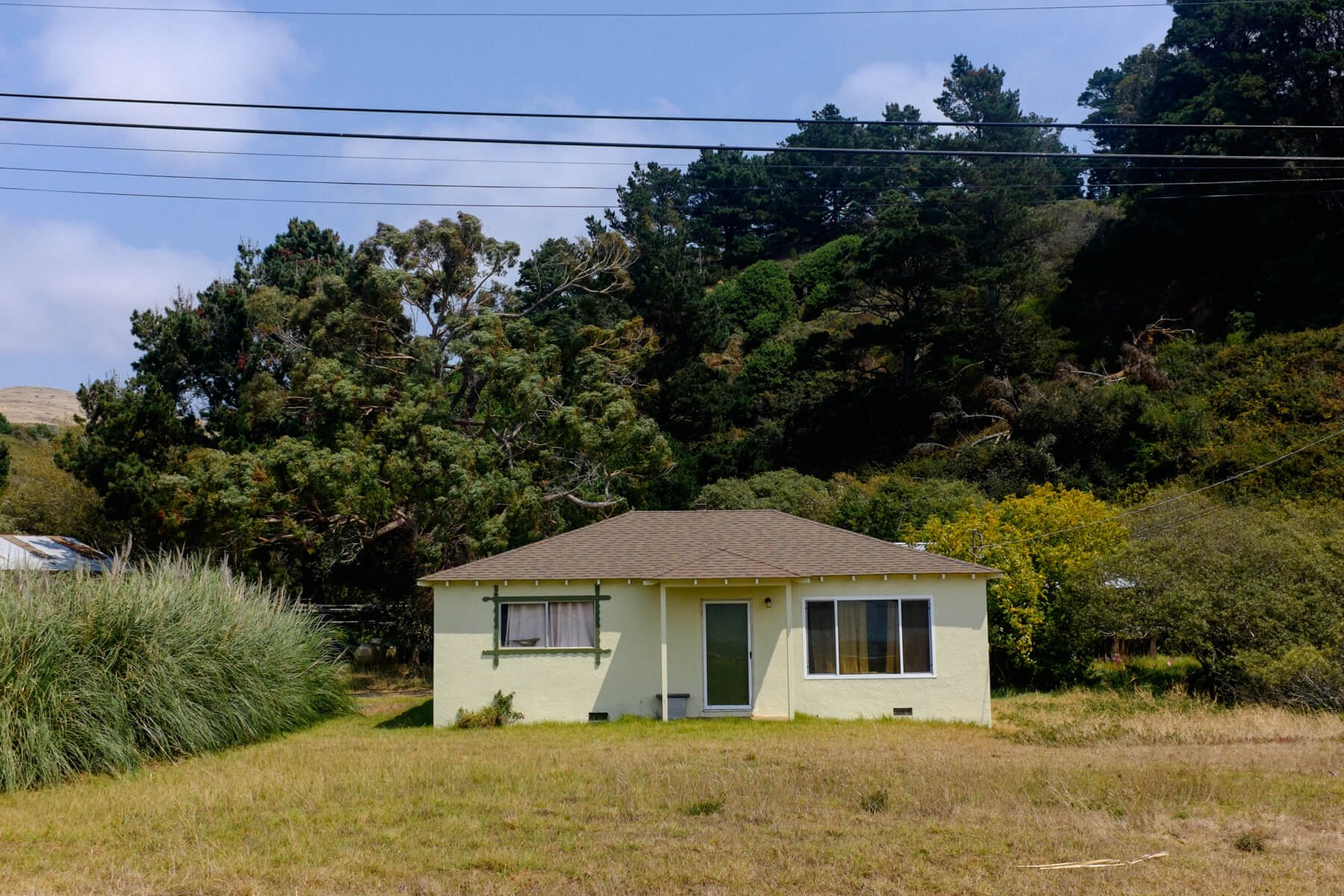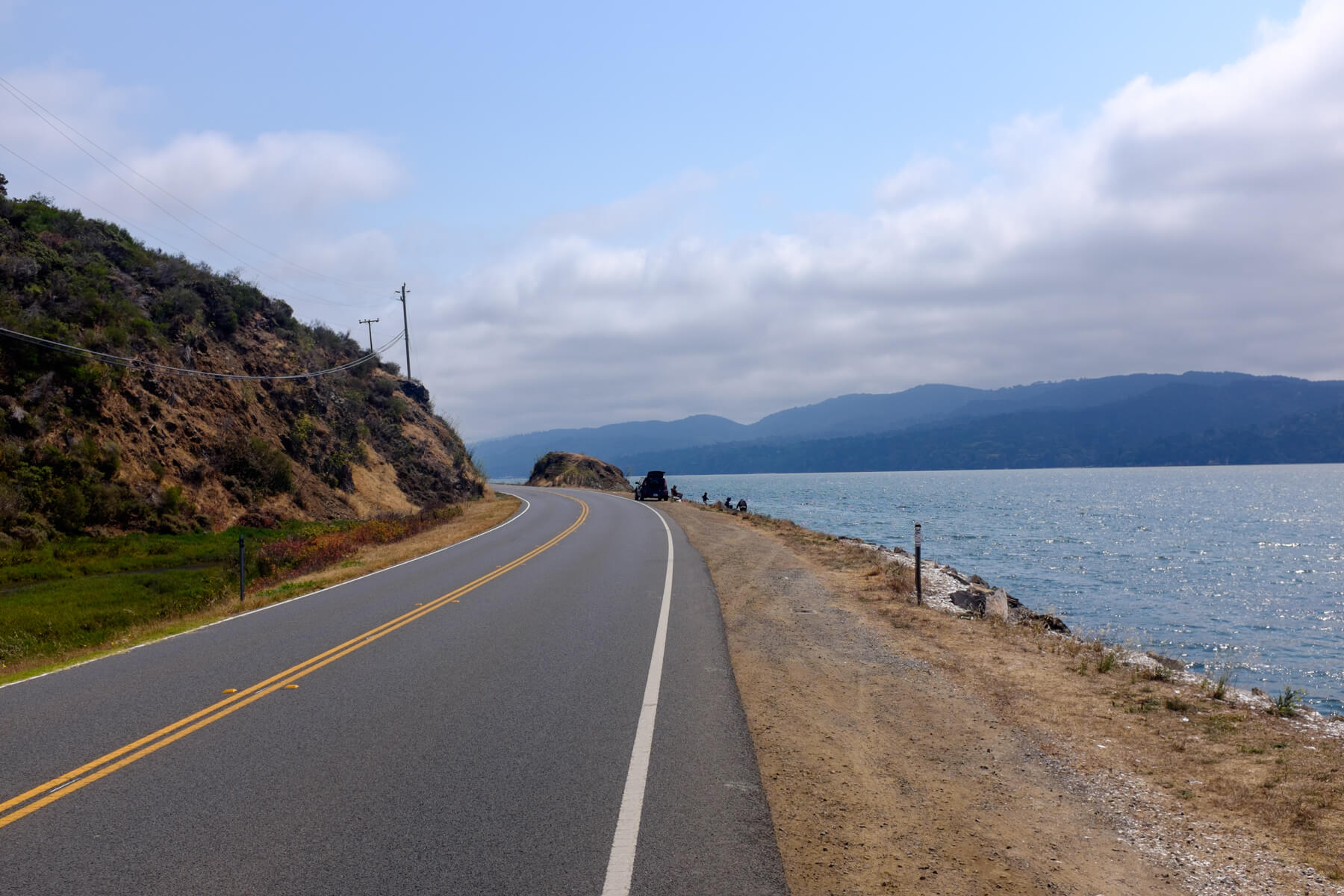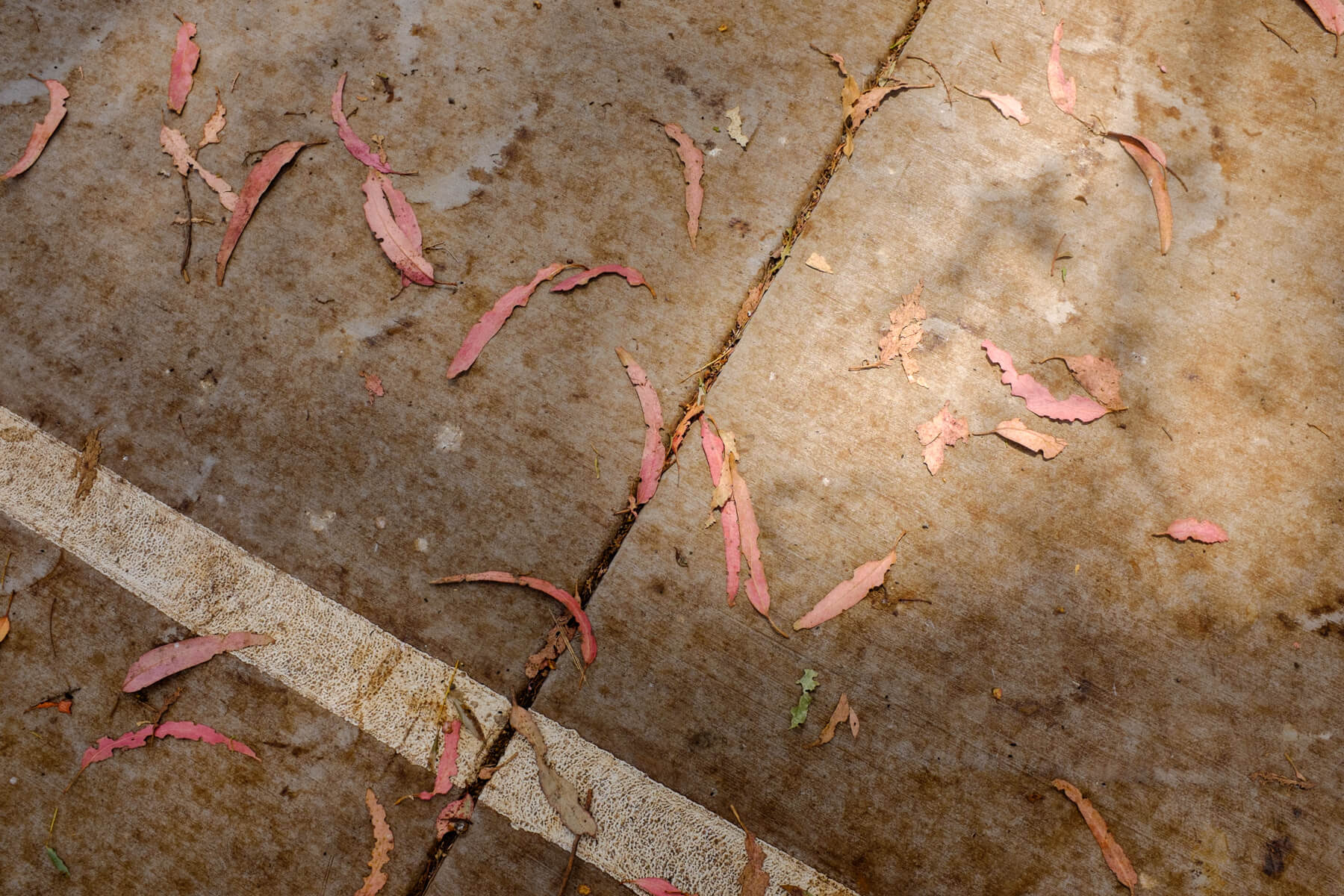 I reached Point Reyes Station drained and hungry and immediately and senselessly spent $20 in a supermarket forgetting that one of the things I'd been looking forward to about this small town was a sandwich shop I'd visited two years ago. For some reason I have extremely fond memories of this particular sandwich and the thought of it had sustained me since this morning.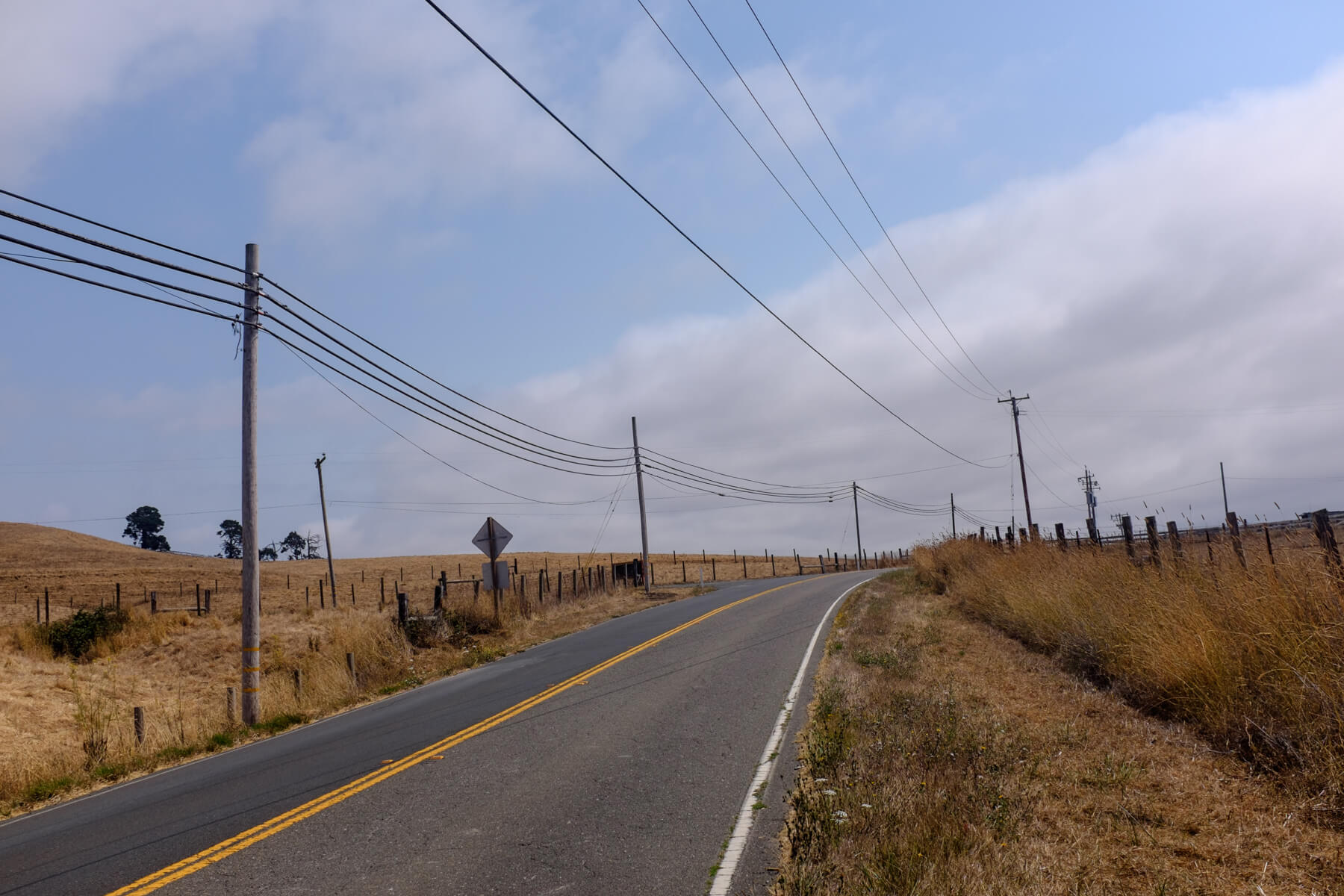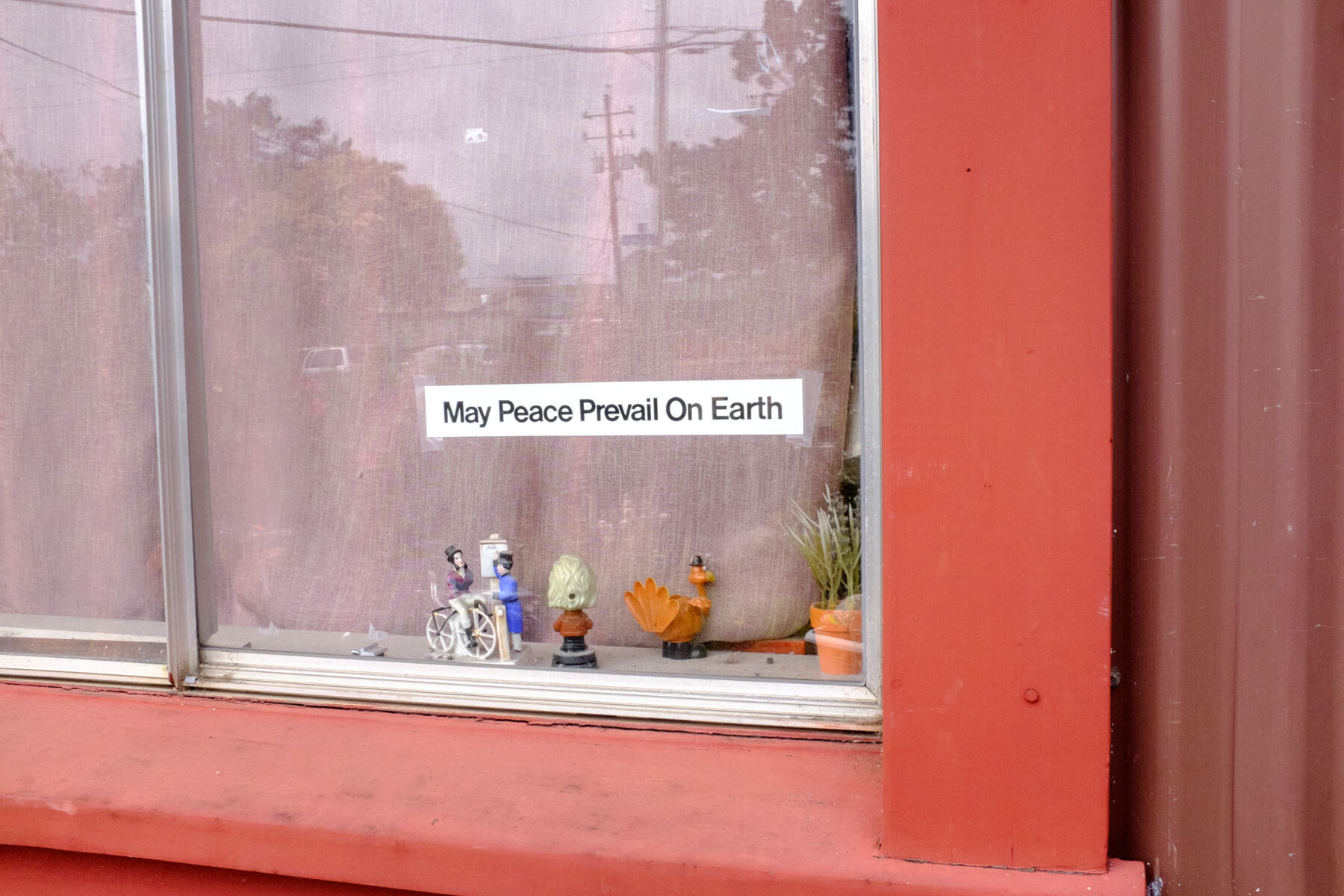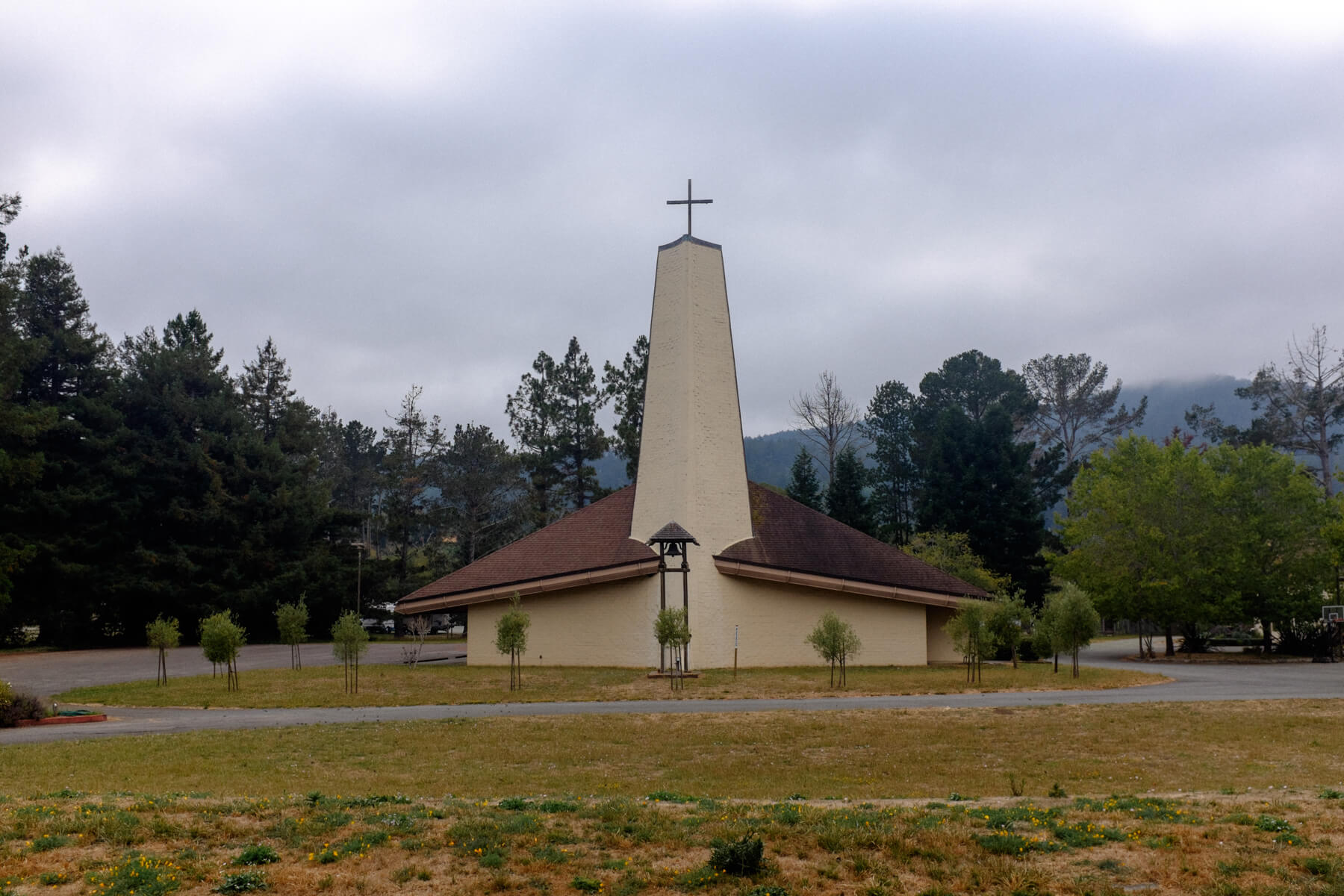 After speaking to the cashier and poking around on Google Maps I found it's location a couple of miles out of town. With my panniers fully stocked and the campground 8 miles in the opposite direction of the deli which was 2 miles away I decided I'd just press on. There would be other sandwiches…
I took the 1 up to Olema then turned on to Sir Frances Drake Boulevard which presented me with one final long hill. A quick descent ended at a bridge crossing Laguantias creek, and just before this a very small and easy to miss sign pointed to a bike trail. This well surfaced flat path, shaded by trees, was a delight to ride on after enduring more hills, cars, wind, and sun than my tired mind could handle, and I followed it all the way into the park where it connected with the campsite. I can't think of an easier end to a day.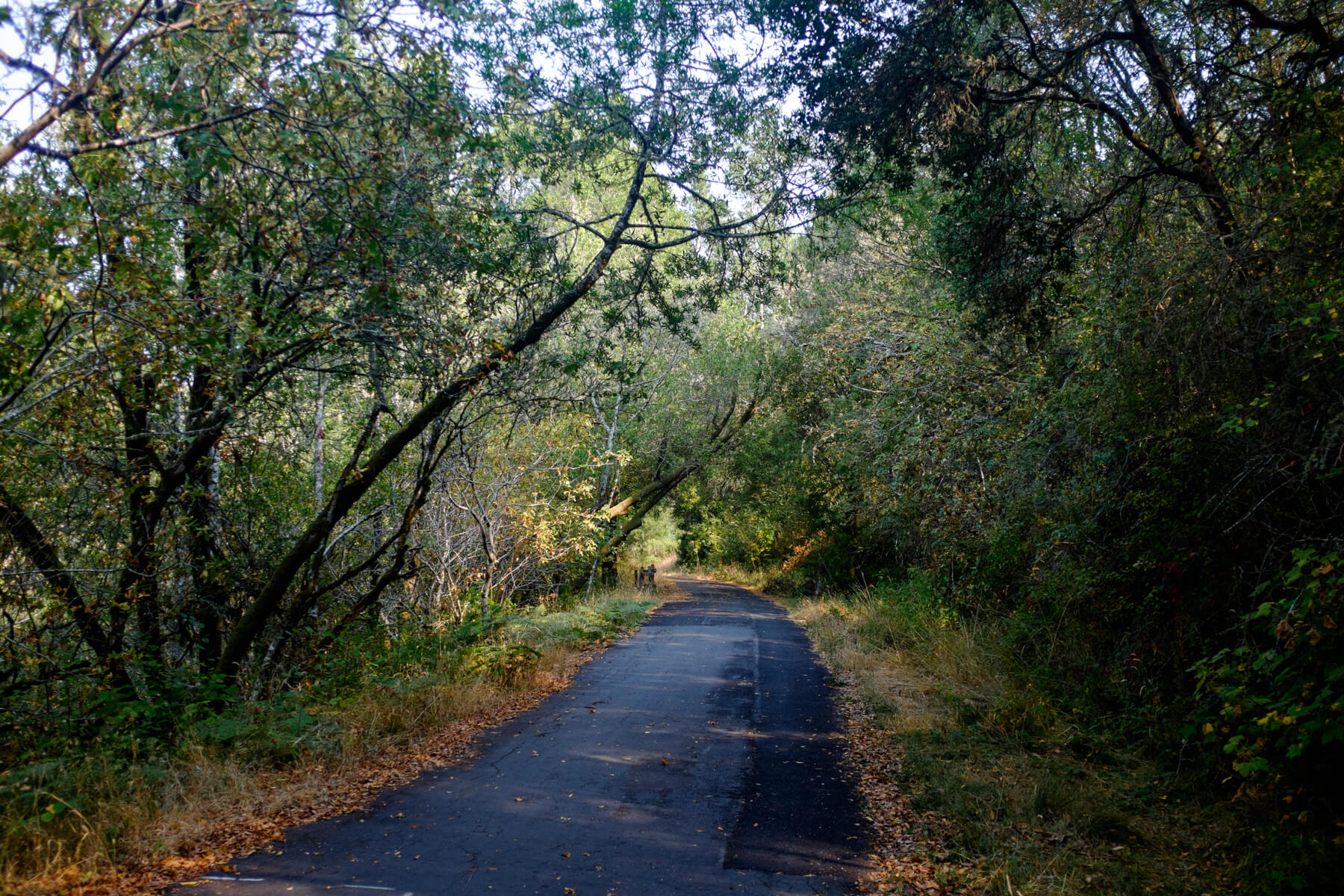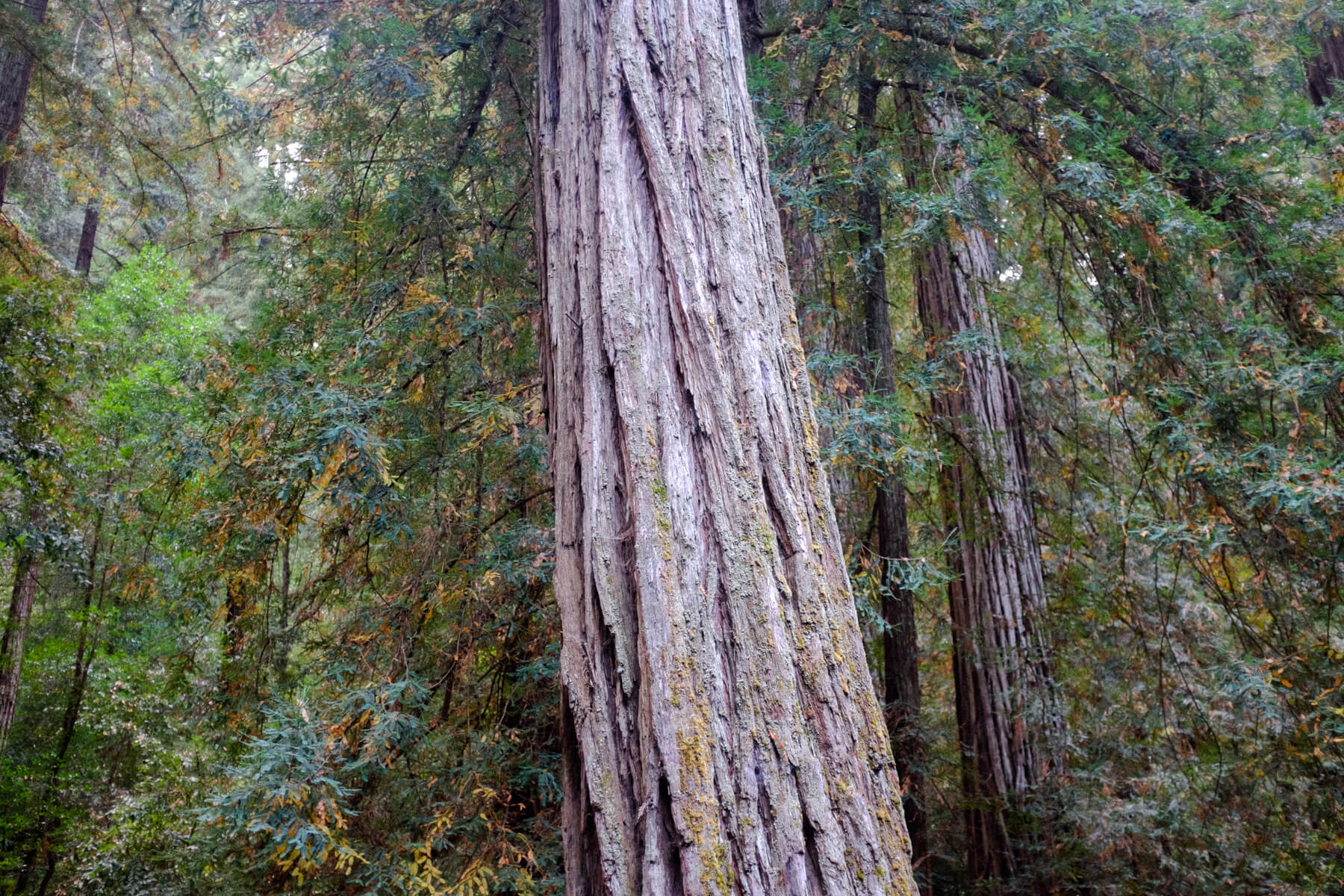 The park was huge but I saw just a tiny portion of it – mainly just the hiker biker campsite which took a space in-between several large Redwoods.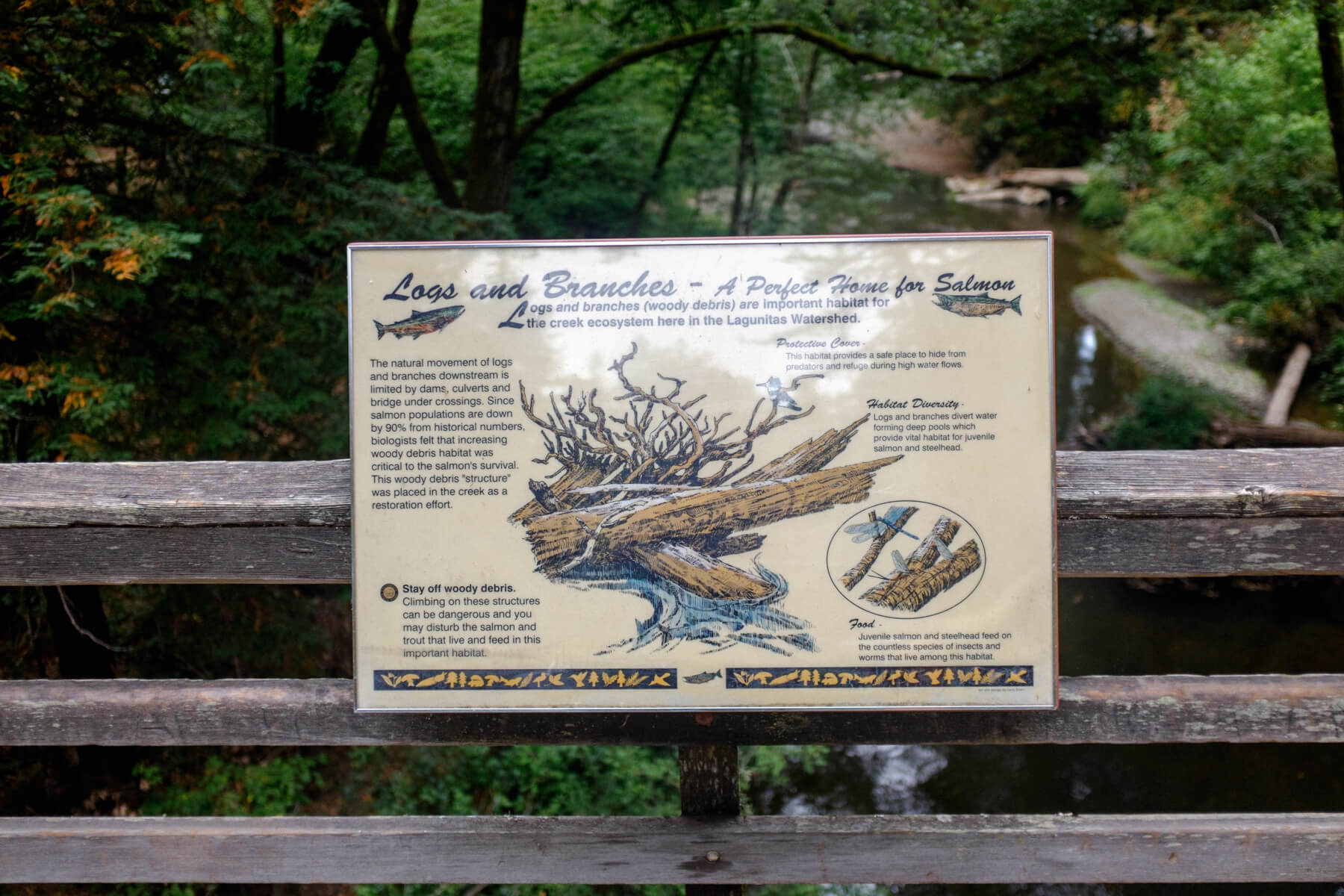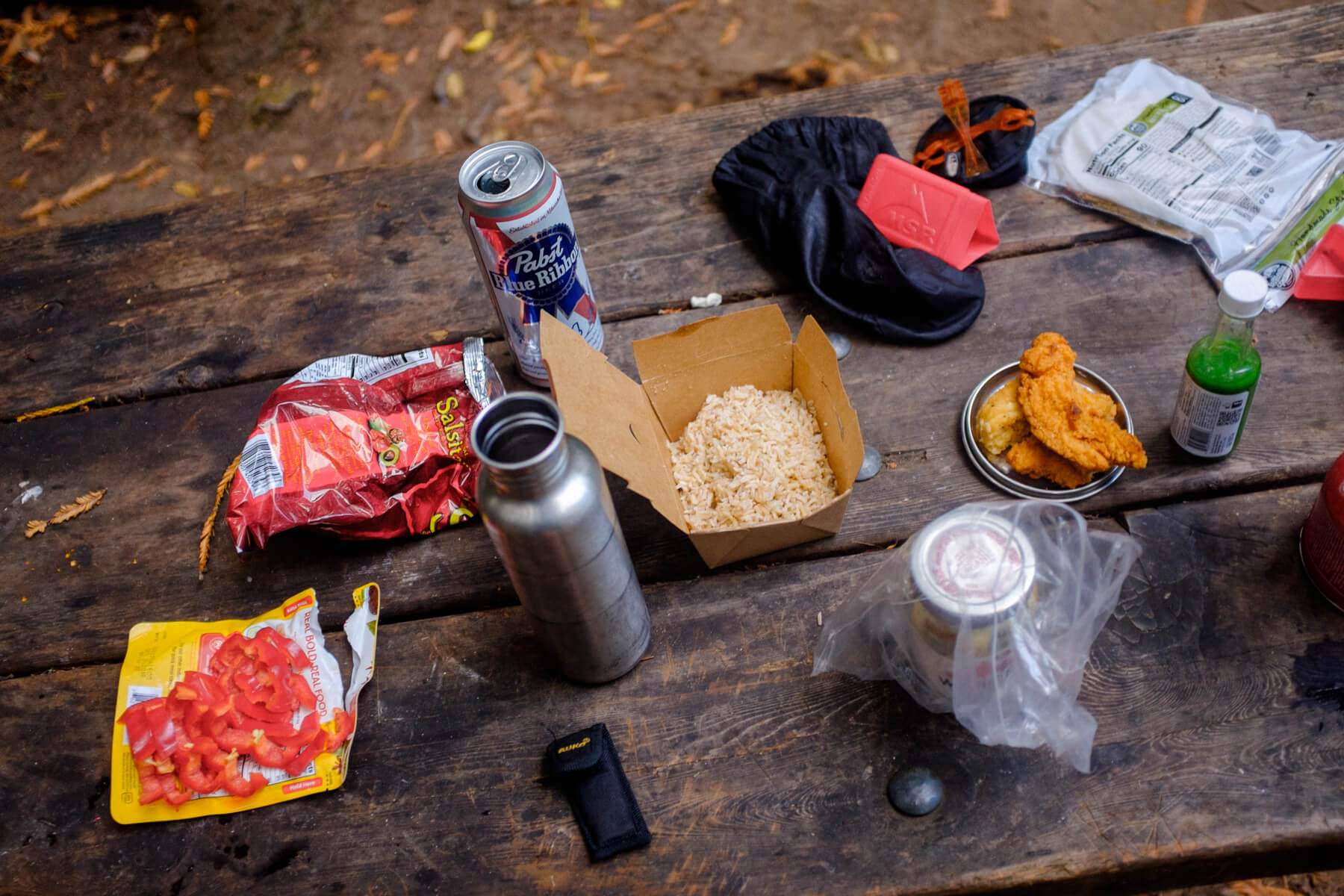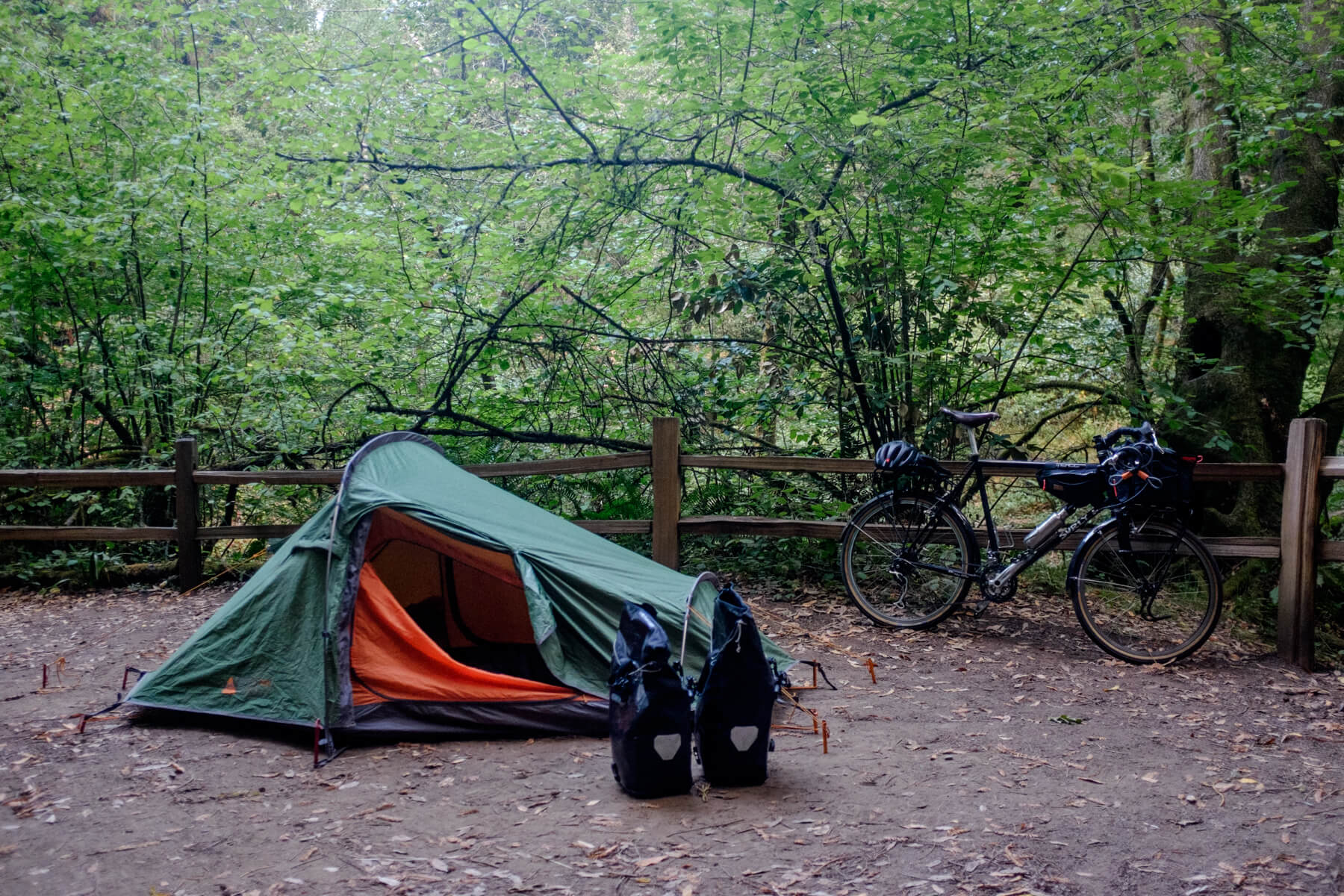 I was the first there, then was shortly joined by Lou, a Canadian guy who i'd met last night at bodega Dunes. Three others arrived – a father and son, and the guy from Colarado who I'd last seen by Arcada. Then a young couple travelling up from SF. Then the two girls who I'd left outside Mendocino. It was nice to see some familiar faces and end the trip with some recollections from of the last two weeks which were very shortly about to draw to a close with just with just 20 or so miles between us and the Golden Gate Bridge.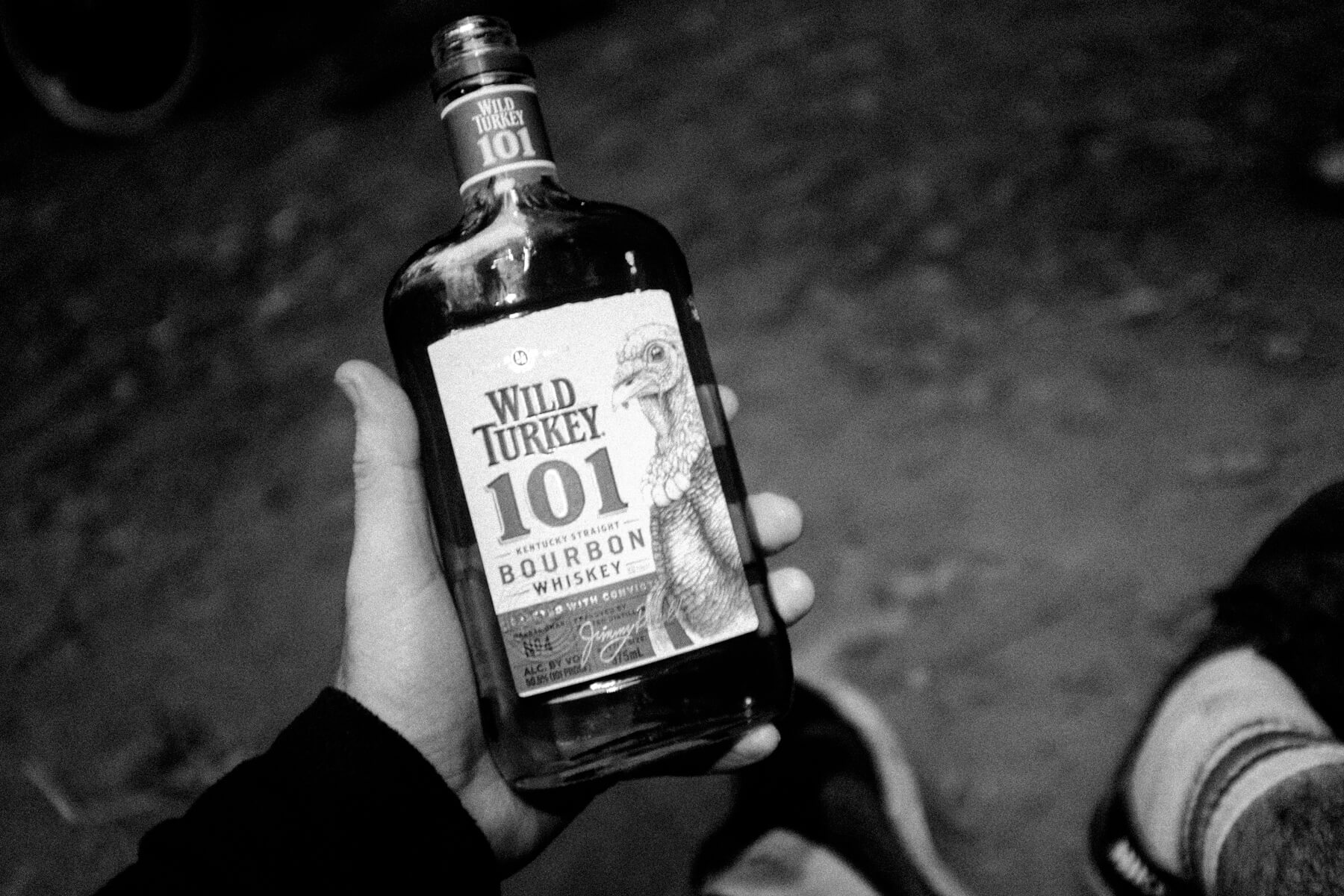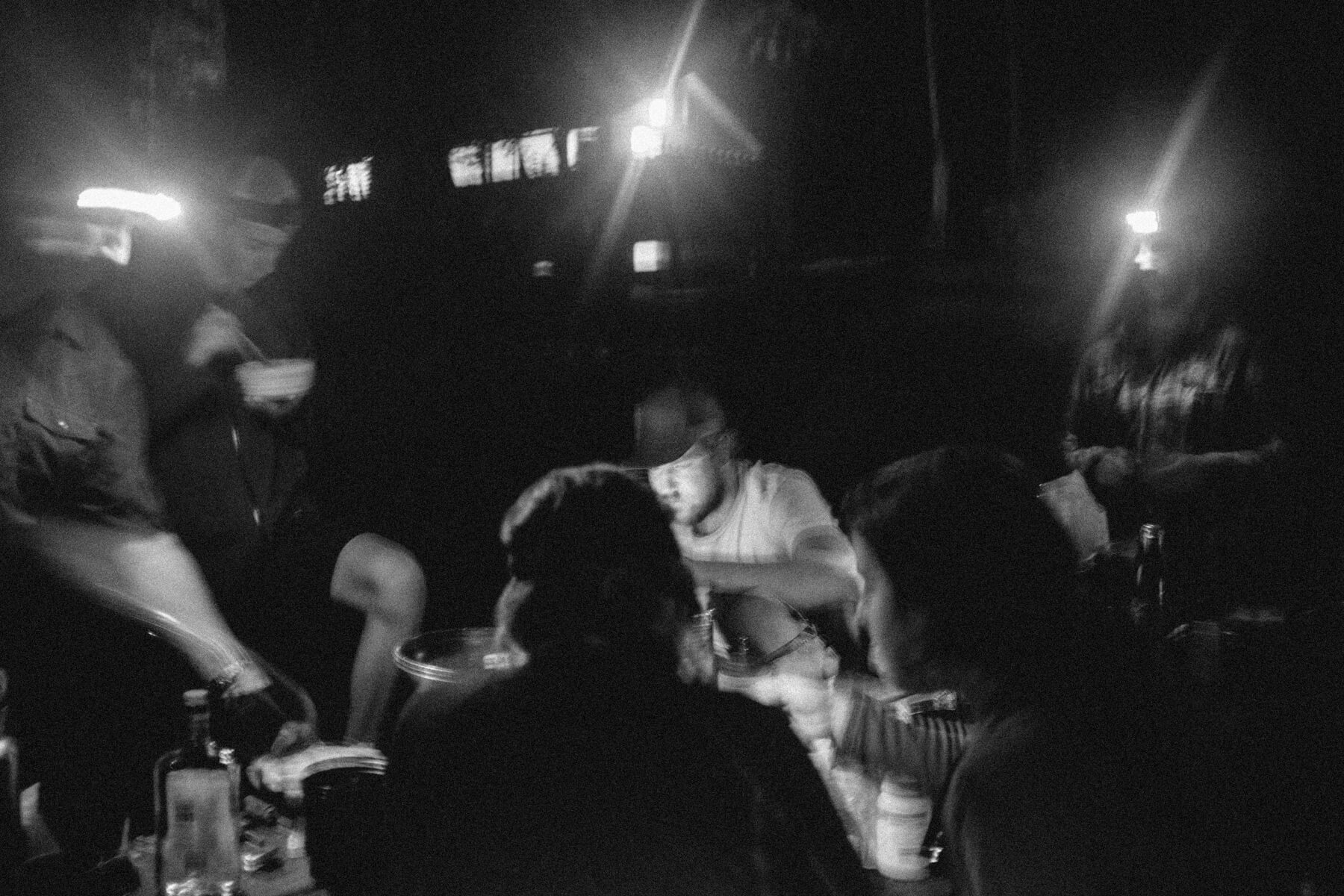 The gloomy weather had been testing at times – or just unfortunate, but it was just part of a trip which i'd remember for both the distance i'd travelled, the tough and beautiful scenery, and the variety of strange and kind people i'd met with along the way.
Map
0